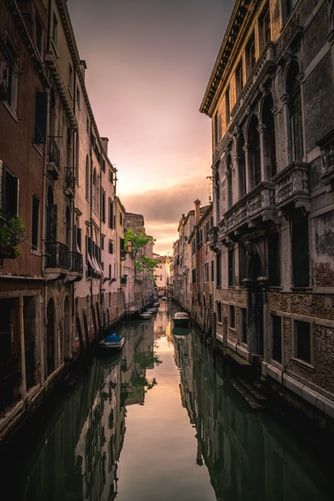 COVID-19 has unarguably been unlike anything that the world has witnessed in the past few decades. But we're not here to bog you down bleak news. We want to brighten up your day with some silver linings that have come about as a result of the lockdown in the face of this adversity.
Endangered turtles are nearing shores to lay eggs
In India, an otherwise endangered species of turtles known as Olive Ridley, has been seen digging nests and laying eggs, and that too in large numbers, for mass nesting at Odisha's Rushikulya rookery and Devi river mouth.
The waters are clearer than they have been in years
With all kinds of non-essential travel been shunned, water in Venice canals is the clearest it has been in nearly 60 years. Since there is little to no boat traffic in these canals, it has caused the bedrock to settle at the bottom of the water. As a result, fish and swans have begun swimming around, which was otherwise a rare sight.
Low levels of air pollution recorded
New York has recorded exceptionally low levels of air pollutants such as carbon-dioxide, carbon-monoxide, methane etc. Researchers at Columbia University have seen a 5-10% drop in CO2, and a solid 50% decline in emissions of carbon-monoxide over the city.
In other countries such as China and northern parts of Italy, the reduced travel journeys have resulted in a significant decline in nitrogen dioxide levels.
Have you also hopeful news amid the coronavirus outbreak? Tell us about it in the comments below. Or write about it here on Tripoto and earn Tripoto Credits!
Chat with us on Whatsapp to help us plan your next trip!