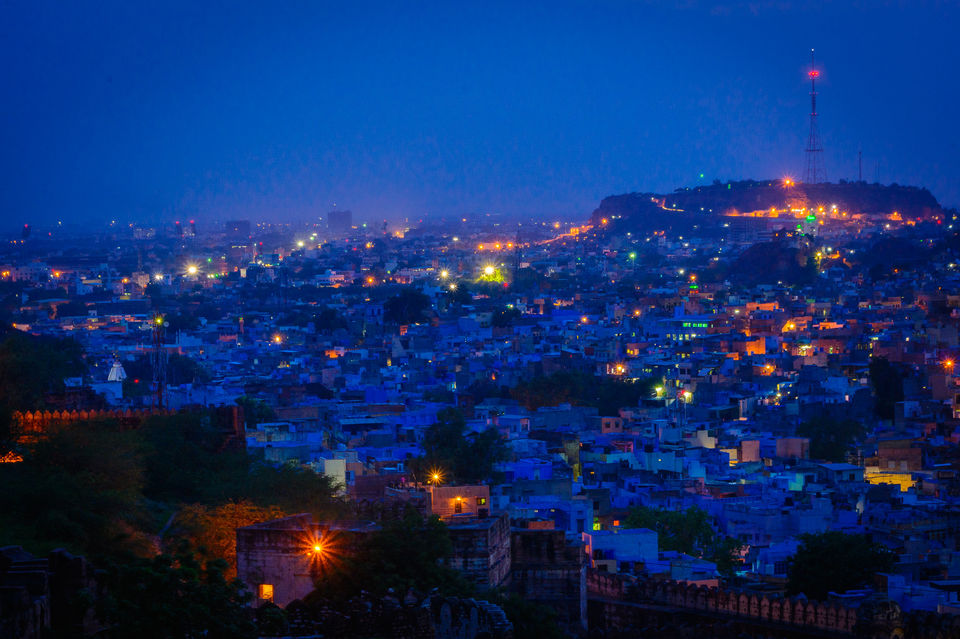 Rajasthan literally translates to the 'Land of Kings'. The name is still pertinent as Rajasthan hold its regal past close to its heart in its architecture, opulent palaces, traditions and mores. Haunted by tourists everyday who pour in to the state for a taste of its rich culture, Rajasthan mesmerises not only by its heritage but also with its play of colours.
While proud Jaipur stands awash in a delicate salmon colour; Jodhpur awes with its vibrant hues of blue. When sunlight falls on Jaisalmer and its barren desert, the whole area glitters like molten gold. Udaipur invites you to fall in love again amidst its pearly structures which gleam under soothing moonlight, while Bikaner with its vivid red facade strikes your fancy, forcing you to take a closer look at its splendour. Rajasthan's relationship with colours extends not only to its impressive architecture but also to the people there, sporting flourescent coloured turbans and saris in bright colours.
Let's take a look at how Rajasthan woos with its colourful splendour:
Jaipur - The Pink City
Better than the creators envisioned
Embellished in salmon pink and gold
Jaipur clutching on to its old-world charm
The regal opulence that is Rajasthan
Posing for a portrait as a proud pigeon family
Mysteries behind closed doors and bleeding colours
The surroundings turning delicate salmon to striking red
Looking into the windows of Hawa Mahal
Jodhpur - the Blue City
Awash with borrowed colour from the sky
Majestic forts which silently reminiscence about their glorious past
Blue structures which melt into the sky
Serene strolls through cerulean streets
You know you're a true native when you start blending in with the place
Beautiful latticed windows which cast dappled sunshine inside
The subtle hues of blue all melting into one another
The blue city lit up in all its grandeur
Jaisalmer - the Golden City
Jaisalmer fort standing the test of time gracefully
A seemingly endless sea of sand
The sun's play of colours as the day winds up
The golden Jaisalmer fort whose doorways have watched many kings come and go
The sun beats down on these structures making them gleam golden
Falling in love with Rajasthan
Udaipur - the White City
The palace that rises out of a lake of rippling colours
There's no way your steps won't falter whilst passing this sight
The creamy colour of Udaipur's structures that soothes the senses
Ornate jharokhas inviting you to peek out into the street below
The minute detailing of every facet of Udaipur's havelis
A sleepy city wakes up to dawn
Bikaner - the Red City
Can't take the Rajputi pride out of the Rajput
Majestic structures reaching for the sky
A native sports a red turban in the true Bikaneri spirit
Fountained-courtyards, jharokhas, ornate edifices - it's like walking into a different era
Sunlight shattering into a thousand different colours through these windows
The heart-stirring strings of soothing folk music by night
The mind-boggling intricacy of Bikaner's havelis
So when are you going to the 'Land of Kings'?
Which one is your favourite spot in Rajasthan? Tell us in the comments below!
Are you a fellow avid traveller? Narrate all your incredible stories here!