"The ideal vacation destination is one that offers activities for all types of travellers. And that's why I thought that Singapore was fantastic," says Roshni Bhatia, gleaming with excitement as she recounts her recent trip to the fine city. A week-long vacation in Singapore was no less than a whirlwind of a romance for this fashion blogger. Want to know what she was up to? Have a look!
Travel made easier than ever before
Landing in an unknown territory is usually an overwhelming experience for most travellers – you feel lost, lonely, uncomfortable and alienated. It is difficult to gauge the ways of a new country and this could cause a fair amount of distress to anyone. This is where Klook steps in. They offer travel activities with amazing deals and on discounted rates, making your travel experience easy, convenient and seamless. So even though Roshni landed in Singapore late at night, her pre-booked sim-card awaited her, and without any hassle, she was connected to the world.
Exploring the best of Singapore and how!
On the first day in the vibrant city, Roshni experienced the Singapore Signature Guided Tour. Most tourists associate Singapore with massive skyscrapers and the flamboyant Marina Bay Sands. However, apart from mega-structures, what makes Singapore unique is how it brings together various south-east Asian cultures to create its own distinctive identity. Simply being in Singapore offered Roshni a truly international experience.
Her first two pit-stops were the famous Chinatown and Little India which are home to Chinese and Indian immigrants. Here, you will get a deeper understanding of these cultures through traditional food and exploring their museums and temples! If you're already missing some good ol' ghar ka khaana, the food at Little India will comfort your desi heart.
Next, Roshni took a stroll across the 160-year-old Singapore Botanic Gardens, which is also a UNESCO Heritage site. As a nature enthusiast, Roshni was left astounded by the variety of trees and plants here. A standout experience here was witnessing genetically engineered trees such as the Coca-Cola flavoured tree! After a leisurely walk, she headed to the Newton Food Centre, a bustling market where Roshni tried one too many delicacies of the country. If you're visiting, you must try the delicious chilli crab, Hainanese chicken, and satay.
As night dawned, Roshni decided to take a quick trip to Clarke Quay, an effervescent riverside arena where you can have dinner and drinks while enjoying live music! Having booked with Klook, the hotel that Roshni was staying in was centrally located, close to most major attractions. She could simply walk to these places and explore for as long as she wanted, without worrying about the complicated public transport system.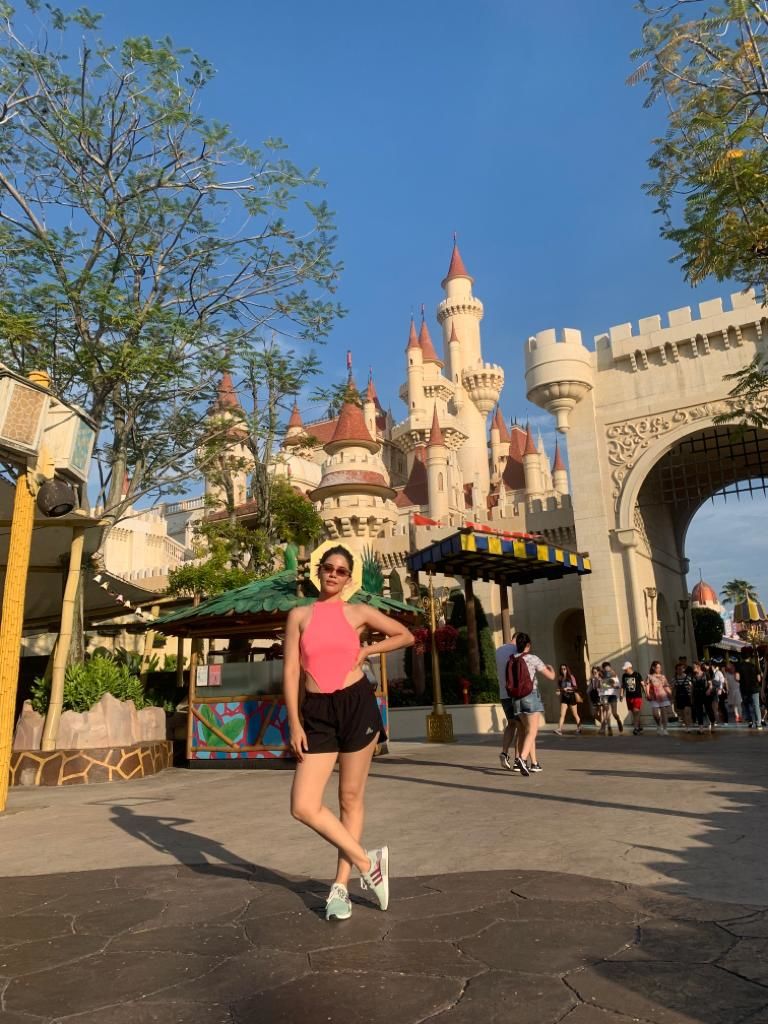 The third day was the most exciting day of Roshni's trip, she was finally visiting one of the most highly-rated destinations in Singapore – the Universal Studios, of course! As one of the most-visited spots in Singapore, the queue for tickets at Universal Studios is painfully long. However, with the Universal Studios Singapore Ticket, Roshni skipped the serpentine queues and entered directly! When the world of films jumps to life, no matter who you are, an adult or a child, you lose yourself in the magic. And so, as Roshni enjoyed the roller-coaster rides, shows, and other experiences at Universal, she realised that if you're heading there, you should definitely reserve more than one day to explore the studios.
Roshni's day ended with a sumptuous meal at Royal Taj, Village Hotel Singapore. If you prefer to have Indian food while you're in another country, you are sure to love this package that offers you the opportunity to gorge on an eclectic range of curries, salads, and desserts from your own country! Roshni booked the buffet beforehand and enjoyed amazing discounts.
This was gong to be yet another exciting day. Roshni began the day on a high note, quite literally, by purchasing the Singapore Cable Car to Sentosa, Singapore's island resort. The Sky Pass offered her a 360 degree view of Singapore's beautiful Southern Precinct.
Once in The State of Fun, the Sentosa FUN Pass allowed her to explore 4D Adventureland, Megabounce and S.E.A Aquarium.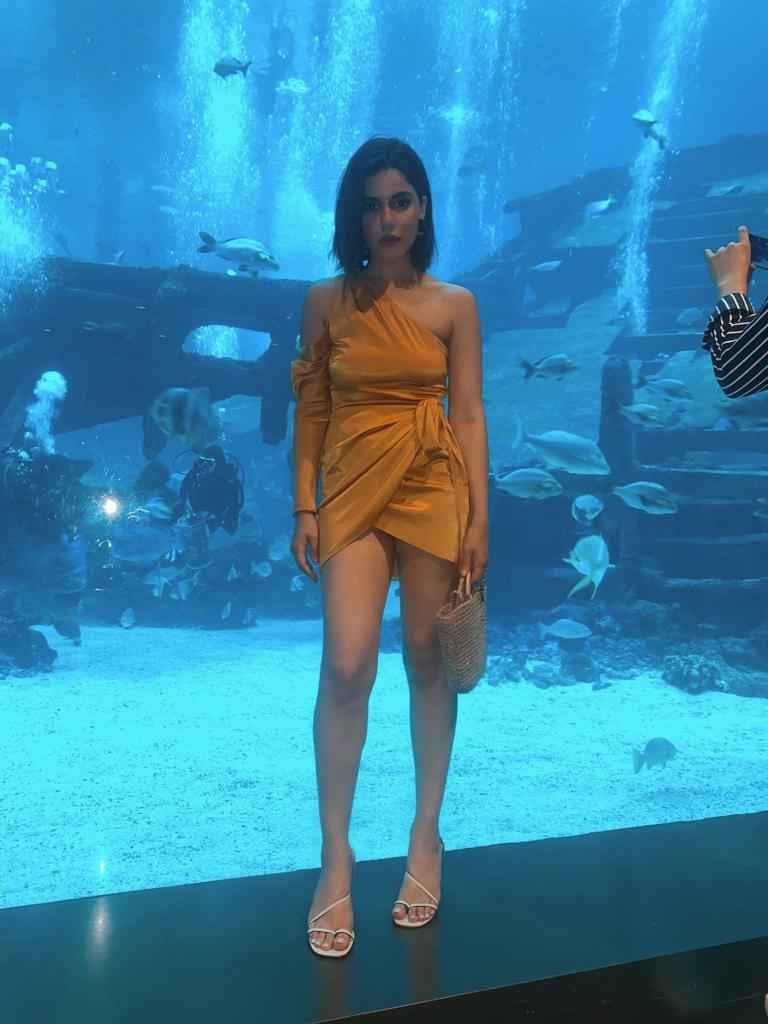 After experiencing a host of exciting activities, Roshni visited the Samundar Express at Sentosa where she treated herself to the famous laksa and roast chicken rice of Singapore as well as the Indian cuisine.
Next, Roshni headed for an experience she is sure to remember for a long time to come. She opted for Wings of Time, a show where Shahbaz, a mythical bird takes you on an adventure. This is the world's only permanent night show that boasts of fantastic 3D projection mapping, state-of-the-art lasers, spectacular pyrotechnics, fountains and water jets, and a heart-touching music production! The show enthralled all of Roshni's senses and she was left moved by the overwhelming experience.
After two days of indulging in the brilliance of man-made marvels, the next day saw Roshni kicking it back and rewinding by being one with nature. She was surprised at how such a modern and fast-paced city could have an equally calm and pristine environment where nature bloomed in full glory. Taking the Jurong Bird Park with Tram Ride in Singapore Pass, Roshni explored the Jurong Park where she visited the nine-storey Lory Loft Aviary, the open Flamingo Lake and even a 30 m high waterfall. Roshni loved the way that the ecosystem within the park was maintained, the manner in which one could interact with the birds and the amount of information that was available on them!
Continuing her adventures in the wild, Roshni went for the Night Safari with the Singapore Night Safari Open Dated Ticket with Tram Ride which allows a multi-sensory wildlife adventure along with a commentary. This wasn't a usual night safari, for it was packed with different kinds of shows and activities. She got the chance to explore four walking trails and watch the Creatures of the Nights Show where she witnessed animals like lions, tigers, hippos, deer and hyenas in their natural habitat. Even though Roshni is extremely well-travelled, this was an experience that she had never had before.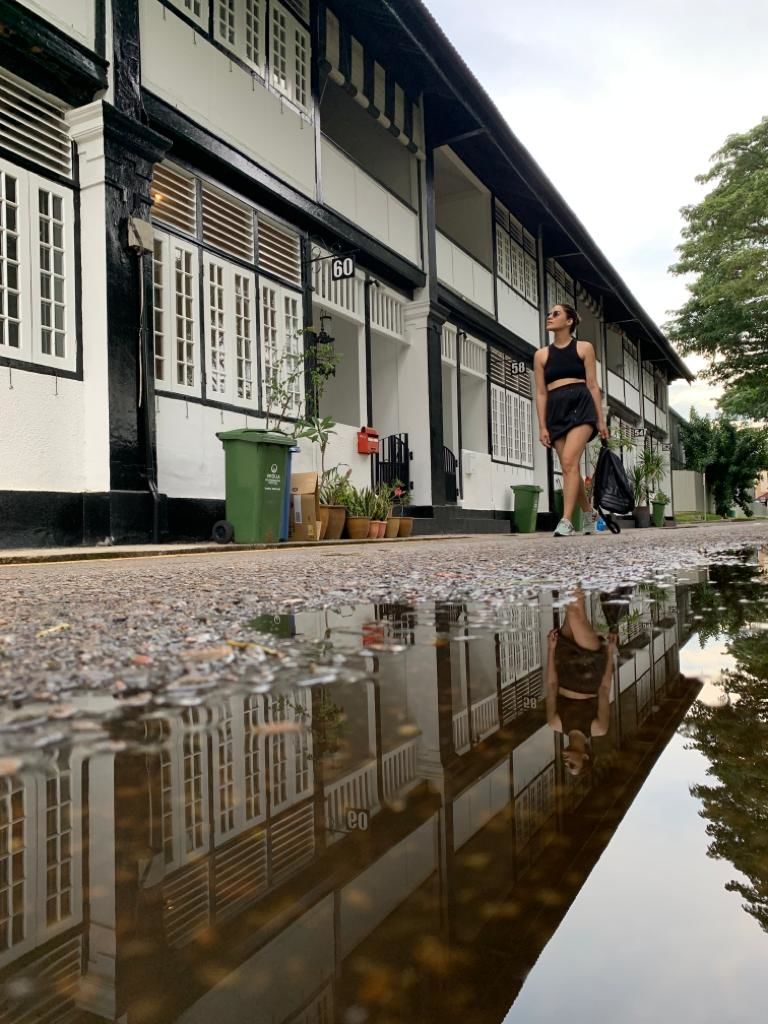 Roshni's last day in Singapore took her to a much-awaited pit-stop – the Orchard Street. This is a shopper's paradise and Roshni was extremely impressed with the range of brands and designers on display here. Although the stores are high-end and pretty expensive, what stood out was the fact that the designs are neither available nor popular in India. So with a trip to Orchard Street, Roshni was able to bring a touch of Singapore back home.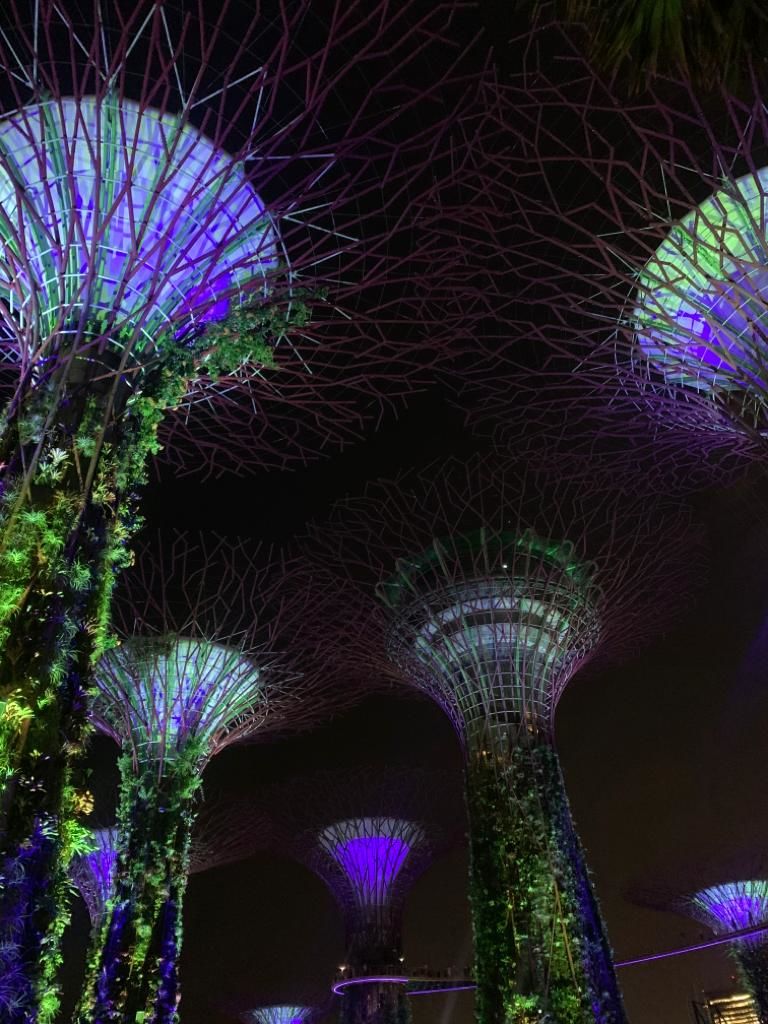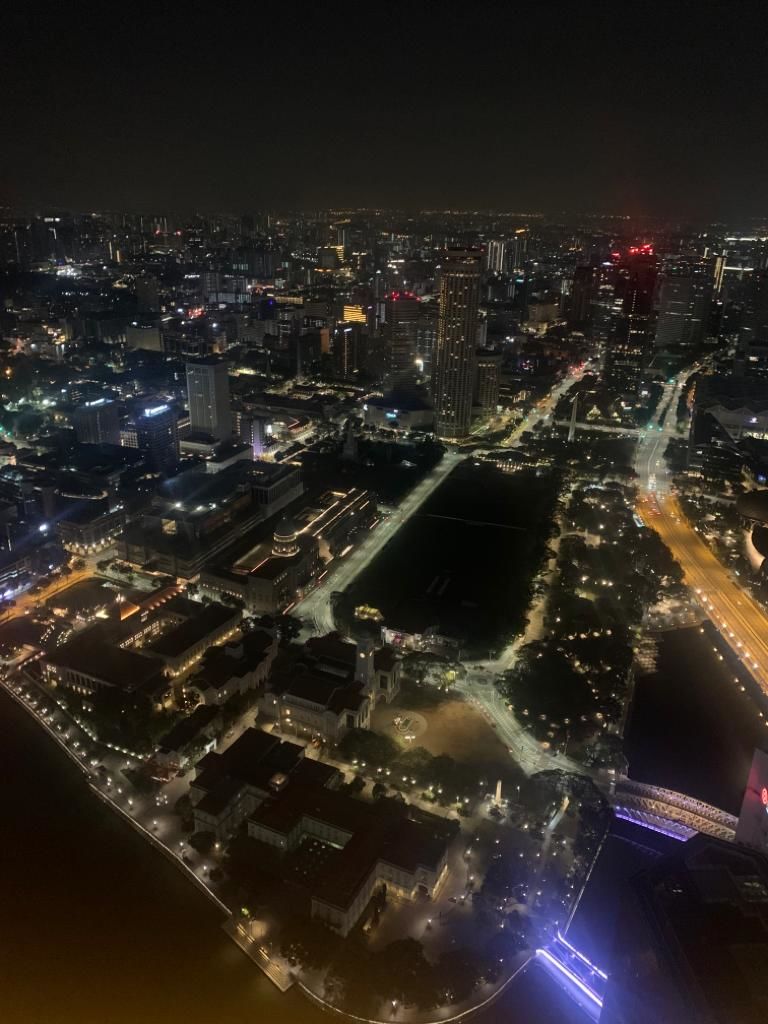 A trip to Singapore is incomplete without experiencing one of its river cruises, so in the evening, Roshni booked the Singapore River Cruise. This is the most fun and convenient way to see the best of the city. Simply hop on this relaxing cruise and get a chance to discover signature marvels such as Raffles Landing Site, The Merlion, The Esplanade and Marina Bay Sands! Roshni got off at the Marina Bay Sky Park, and headed to the top of Singapore with the Sky Park Observation Deck Admission Ticket. The view of glittering sky-scrapers such as Central Business District, Marina Bay, shop-houses of Clarke Quay and Boat Quay from the Observation Deck was breathtaking. As though all this weren't enough, witnessing the Spectra Light and Water Show from such height was one of her most memorable experiences. There's no better spot in Singapore that can show you the electrifying energy and magnificence that the city is renowned for!
After a week of seeing the best of Singapore, it was time for Roshni to head back. Her trip was smooth-sailing till the very end as her private car from the hotel to the airport was also taken care of.
Once at the airport, Roshni took advantage of Jewel Changi Airport Attraction Tickets that allowed her to experience multiple attractions in Canopy Park located within the airport. She took a stroll across the Canopy Bridge, experienced Singapore's largest hedge maze, and of course, jumped to her heart's delight on the super-exciting Manulife Sky Nets.
Looking for a stress-free vacation? Klook is the key!
As a traveller, Roshni thoroughly enjoys exploring places that offer a peek into wildlife, thrilling activities, shopping arcades and an abundance of luxury. However, for her, what remains at the core of a memorable travel experience is comfort. Since she was able to purchase discounted tickets and packages beforehand, her entry into tourist spots became ever so convenient. She didn't only save on time and energy, but managed to wrap up the trip well within her budget thanks to the amazing offers she got!
So what are you waiting for? Get booking because a hassle free trip is now only a Klook away! Here's where you can book.
Been to Singapore? Create a travelogue and share your tips, tricks and recommendations with Tripoto's travel community here!
Frequent searches leading to this page:-
Singapore tourism, Places to visit in Singapore for couples, Singapore tour package from Delhi with price, things to do in Singapore on a budget, best places to visit in Singapore, Singapore family tour package with airfare, things to do in Singapore for couples