It's no surprise that the Maldives is frequently on any traveler's bucket list to check off, but what's the big deal about the Maldives as a hugely popular surf destination?
Read on and find out.
Some of the best surf spots in the Maldives are incredibly easy to access.
Sometimes we forget about that last stretch of the journey, from the airport to your hotel or resort, but for various surfing resorts in the Maldives, surfers need not worry. World-class surf spots like Kandooma Right are accessible via just a 45-minute speed boat ride from the international airport, and we're talking about one of the best surf spots in the country. And when you book with surf centers like The Perfect Wave, you can enjoy the exclusivity of a limited number of surfers – so the waves are pretty much all yours!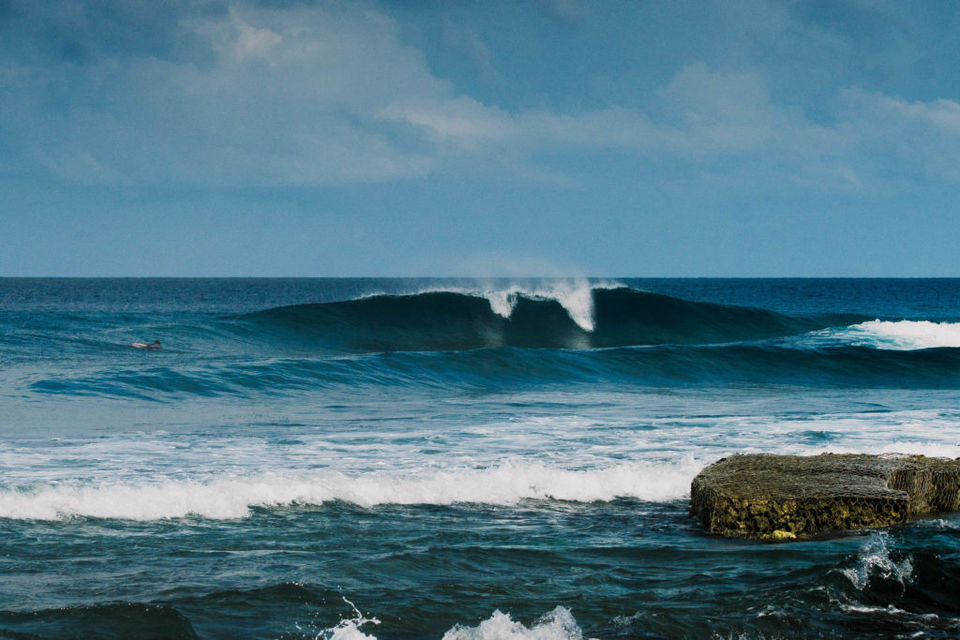 Not only that: with surf resorts, you're staying in rooms that are right next to the surf – quite literally right outside your doorstep.
Keen to have a beer or other refreshment on the beach while you surf? Totally possible!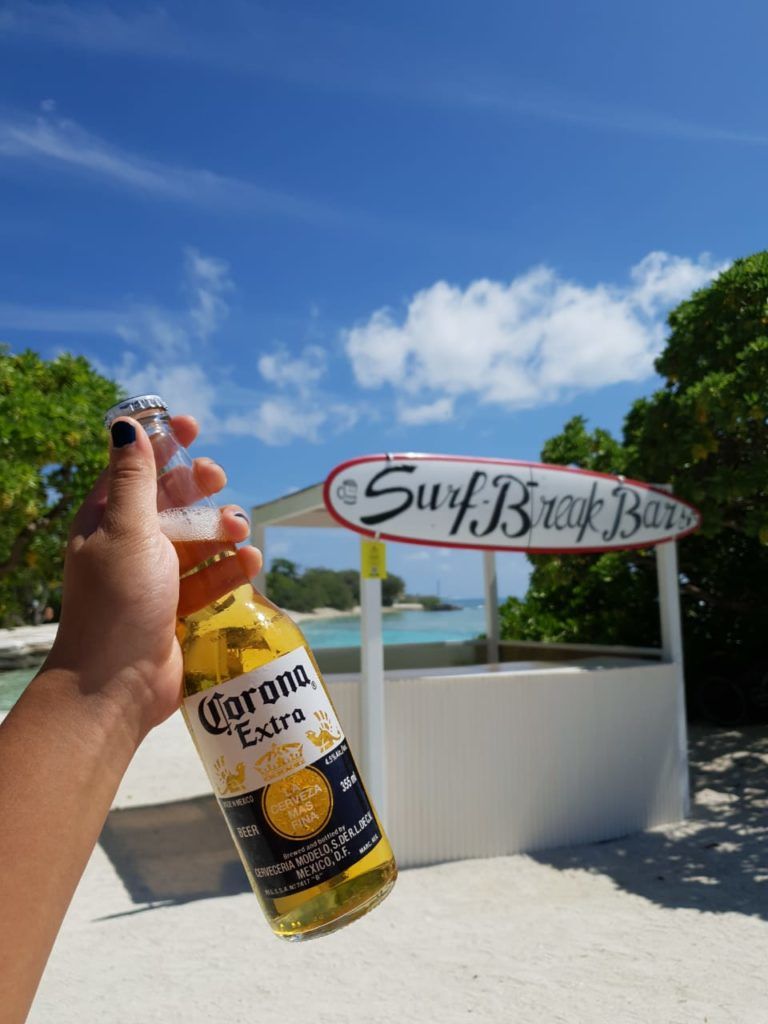 As for the quality of the waves, you might as well hear from surfers themselves and trust their word on what great waves the Maldives gets.
There are plenty of opportunities to surf with absolute #legends.
If the surf is good enough for legendary surfers like Barton Lynch, Pam Burridge, and Shane Dorian, then it's got to be good enough for all other surfers.
Surfing trips organised by The Perfect Wave and featuring surfing stars are not only hugely successful, they're also incredibly enjoyable for the whole family. Take Shane Dorian, for example. Along with his family and son, Jackson Dorian, another legend-in-the-making, Shane stayed at Holiday Inn Resort Kandooma Maldives for a family surf trip and had the following to say about his trip.
"A family trip to the Maldives has been on the bucket list for years. It's been a truly epic week of great waves and adventures. We are going to do it again next year and will have information available soon if anyone is keen to join us."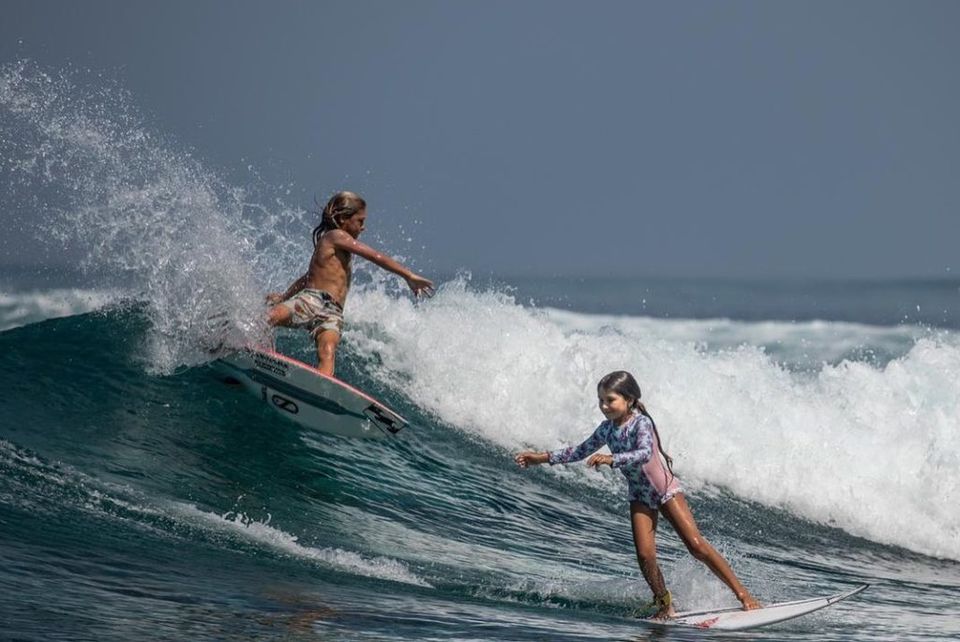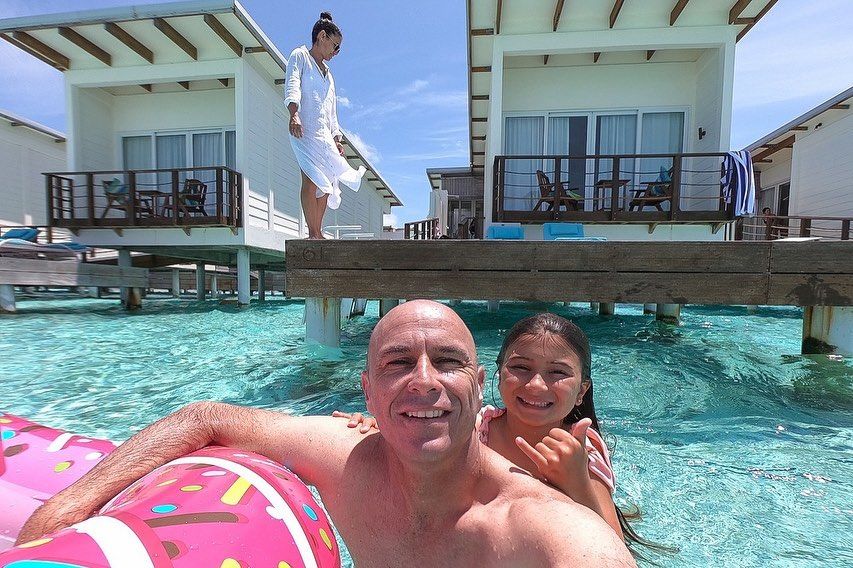 Surfing knows no age. (Or level of experience!)
Going back to surfers like Jackson Dorian, it's clear that surfing really knows no age. But for the non-professionals, the Maldives is a great location to get started and learn to surf.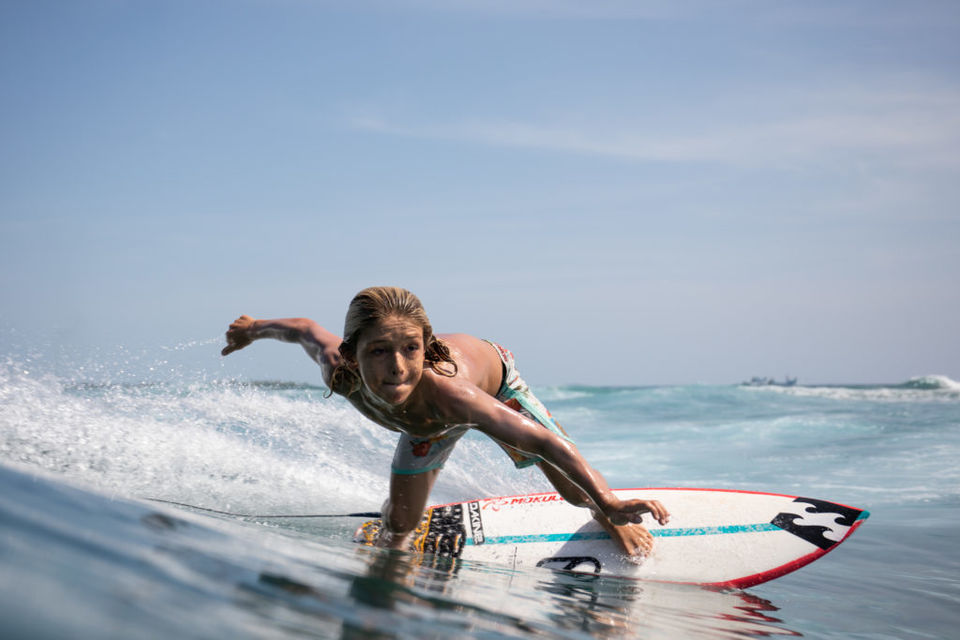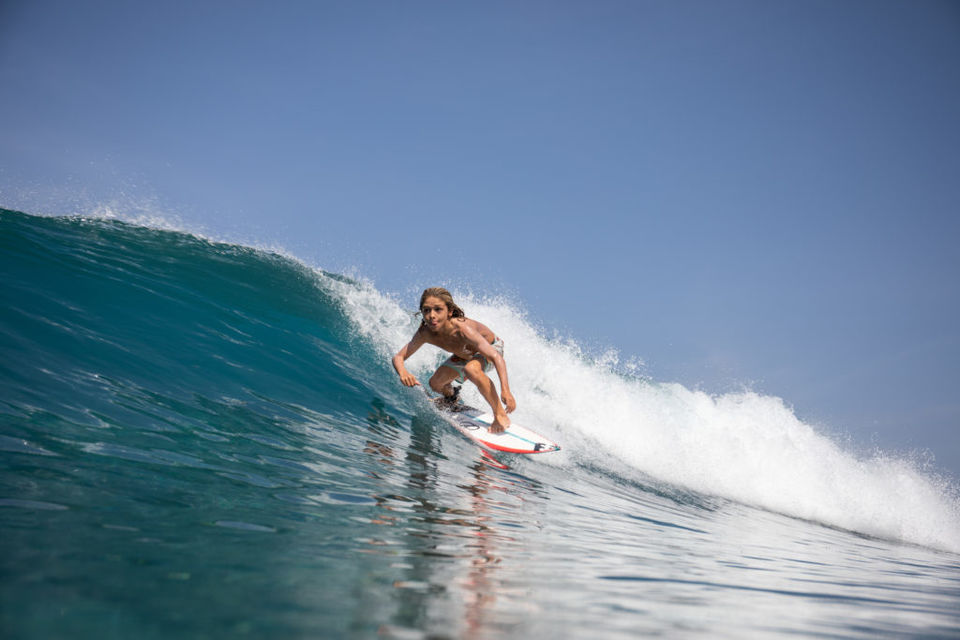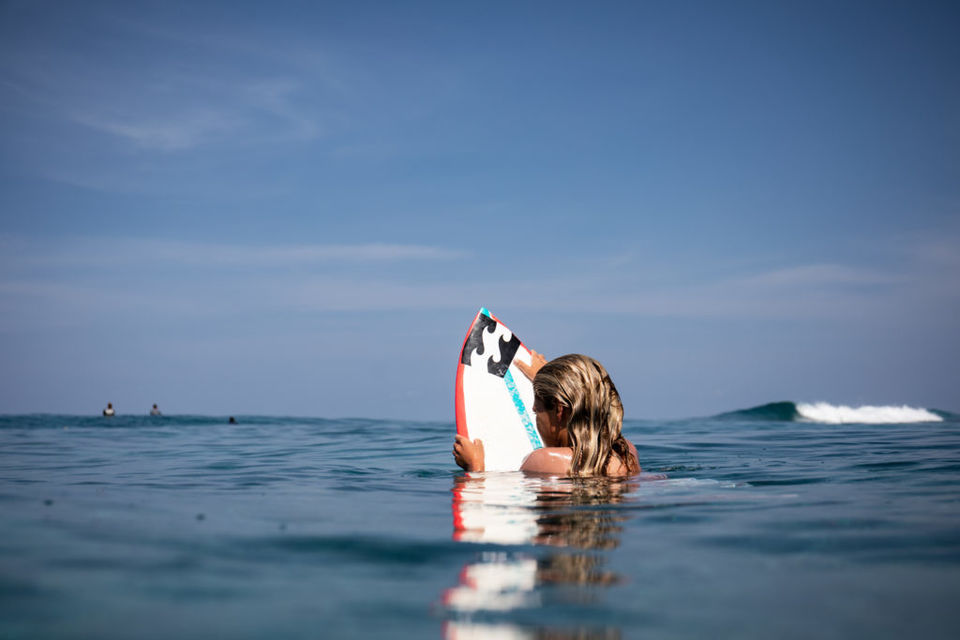 Part of why the Maldives is a great family surf destination is that it caters to kids and surfers of all experiences. Surf resorts will have surf camps where kids can learn to surf in a fun and safe environment under the watchful eyes of professional instructors. And surf centers will have a vast range of equipment and boards for beginners as well as surf guides and instructors whose passion is to make sure you have a memorable first surf.
Read more about why surfing is the Maldives's is such a big deal