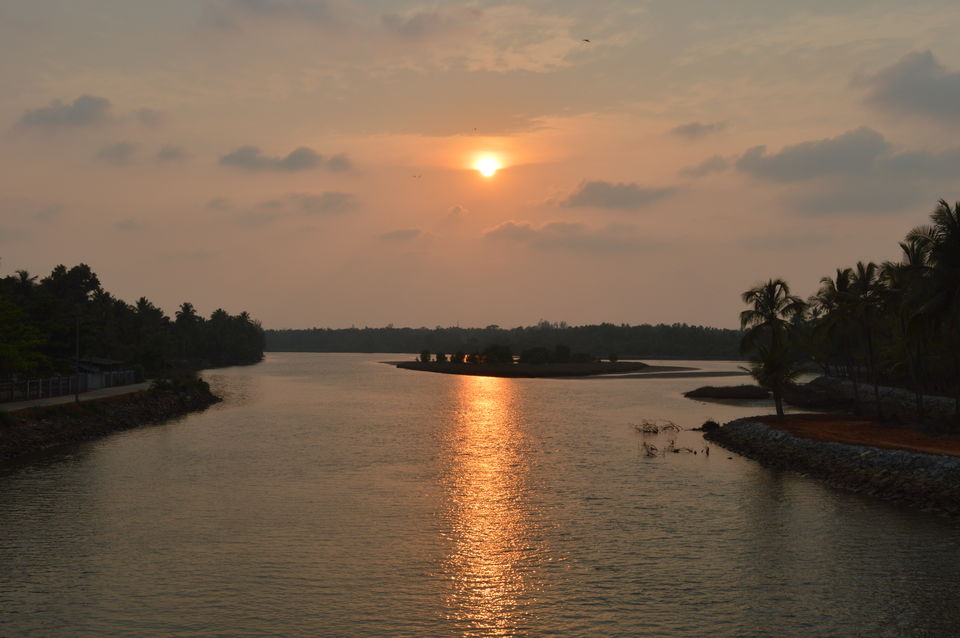 You wake up with a heavy head in the morning after a long late night party to figure out that your internet connection is down and you have an assignment to work on. After half a day of follow up with service provider you realize that the drink you had spilled yesterday - and of course vague memory of that happening – actually was over the modem. You fail to understand whether you should laugh about it or rush to the computer lab. Welcome to Manipal. For those who are geographically weak, Manipal is a small university town nestled between the mighty Arabian Sea and the ecologically diverse Western Ghats, a couple of hours drive from Mangalore and an overnight journey from the capital city Bangalore. Practically, Manipal has everything; from cheap eat outs to decent restaurants, shady bars to happening pubs, auto rickshaws to jaguars and skyscrapers to panoramic views and this is the true cosmopolitan where different shades, flavors, dreams, journeys, cultures and nationalities converge to interact and intersect.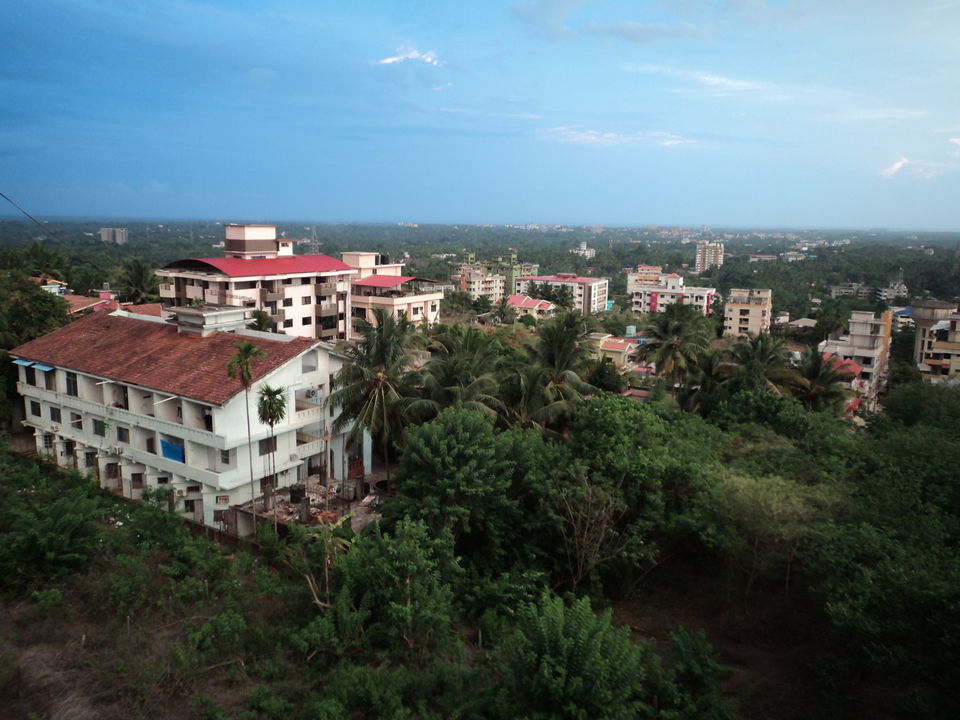 Manipal, a barren hill top at the time of independence is now an educational grassland. But, the next question arises: if Manipal is a university town, what is it doing here at Tripoto? Well, Manipal is definitely an educationalist's dreamland, but it is also a traveler's delight: from secluded beaches (where you won't find a human being for miles) to thick dense rainforests of Western Ghats; from the bustling pubs on weekends to the chants of mantras at Shri Krishna matt; from the basaltic rock formations at St. Mary's Island to the mesmerizing landscapes of Kodachadri hills and from the tranquility of god's own country (Kerala) in the south to the churches, beaches and nightlife of Goa in the north. In short, there is a lot to do in and around Manipal, besides your obligations as a student.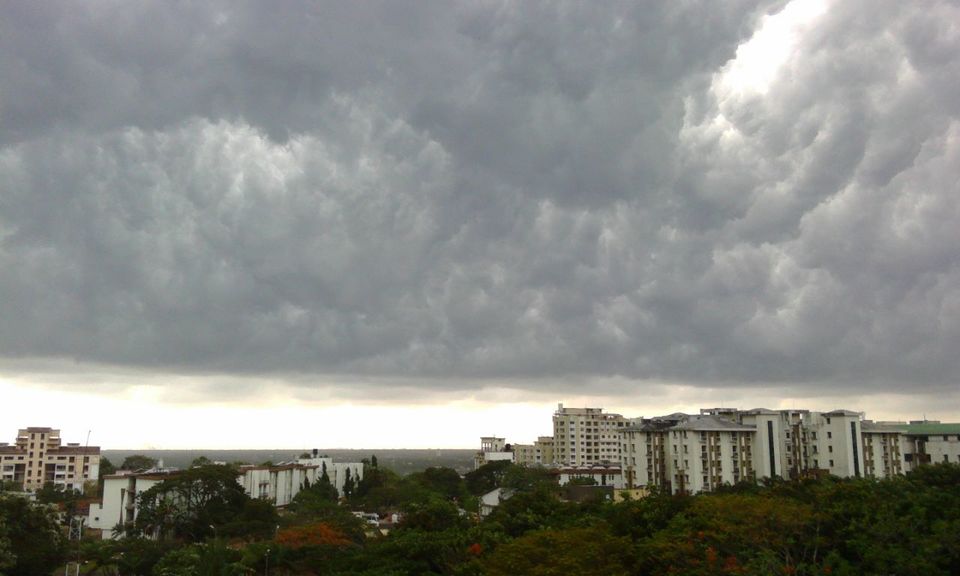 The Manipal Experience
Before diving into the travel aspects, I think it is better to sprinkle the aroma of my favorite travel activity – food. Having eaten at almost every possible place to eat at and being invited to a couple of functions or dinners and even including eating at mega feasts at temples, the summary is that this small place has a lot to please your palate. Mangalorean cuisine has its influence on local eateries around Manipal. It is really unfortunate to be a complete vegetarian if you are travelling around this part of the country. Fish in various forms, curry, masala fry or rawa fry is a definite delight to your taste buds, and how about having the fresh morning catch for lunch? After all coastal area has its own charm of fresh fish supplies every morning. Do try out fish curry with kori roti, a very localised way of eating fish curry with crispy dosa like flakes.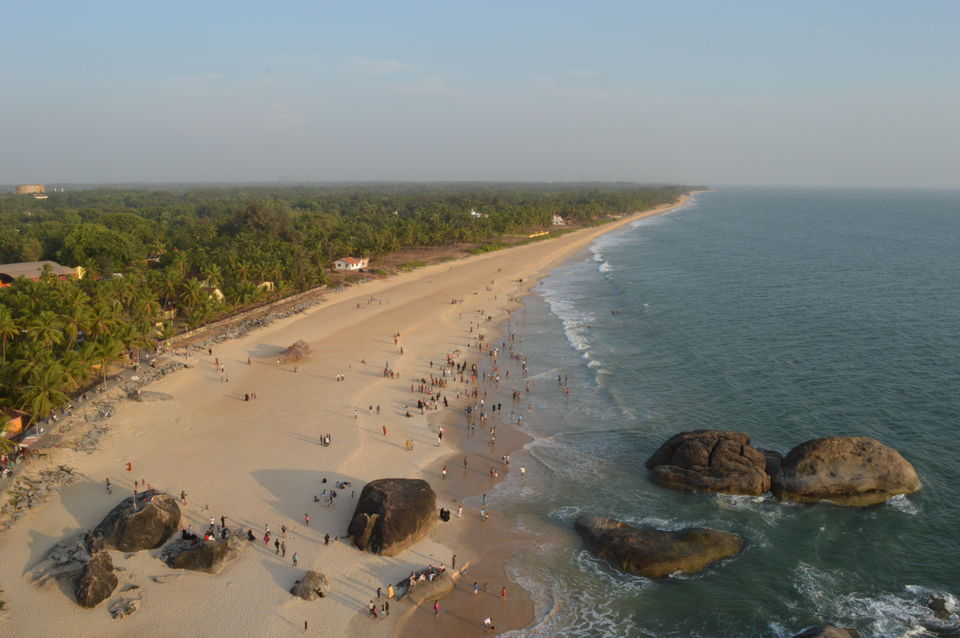 If you love to venture out in the quest of food, head towards Kondapur, a 45 min drive from Manipal. The town houses Shetty Lunch Home, the proud owners of a signature preparation known as "chicken ghee roast", which takes around 2 hours (better call them and place an order). Udupi, at a stone's throw from Manipal is supposed be the originator of the best breakfast in the world, the "Masala Dosa". Your travel is incomplete without you eating goli-bajji and dosa at Mitra Samaj next to the Shri Krishna mutt. Don't forget to top it up with filter coffee.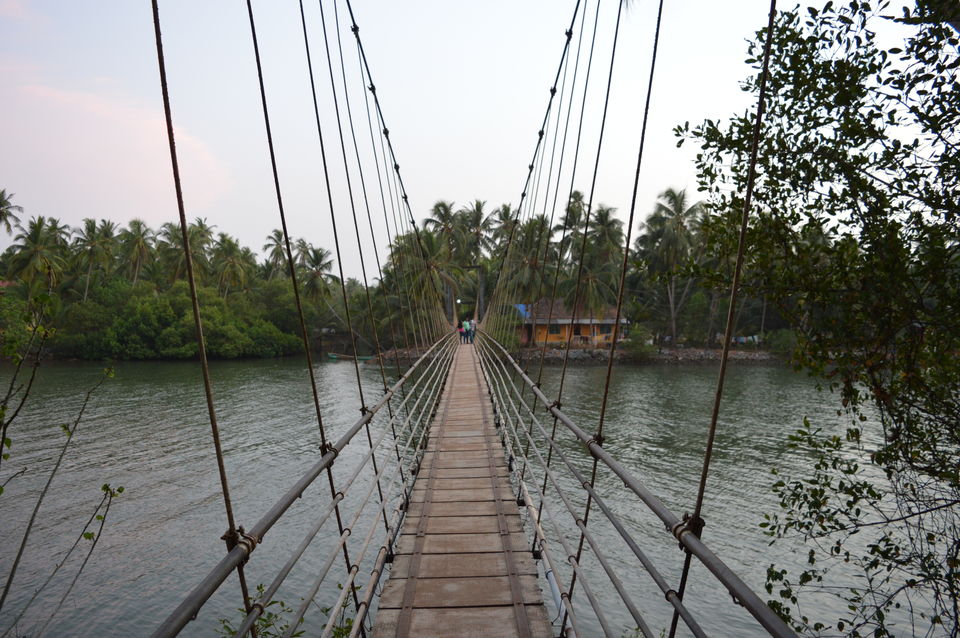 Next to food is drinks, and for that matter booze is available in plenty at Manipal. With 4-5 liquor stores around and quite a few pubs (deetee, eye of the tiger, cocks 'n' mocks, hide out), the town shifts its appearance by the evenings on Fridays and Saturdays. Besides the usual beer, whisky, wine pick, if you happen to have a zing for local brews, enquire about the "toddy" shop nearby. If you don't know, toddy is a mild alcoholic beverage collected from the sap of palm trees, such as coconut (note: Toddy is sweeter in morning and starts getting bitter towards noon as fermentation starts.). The old man – running the local brew shop – although never understood our language, but it always had been fun to sit down along the steps of the shop with your "toddy" dose in a pot and gulping it down on a lazy Sunday morning with a serving of chicken sukka (another famous mangalorean chicken preparation with coconut). With a slight idea about the flavours, let's start heading south and east wards.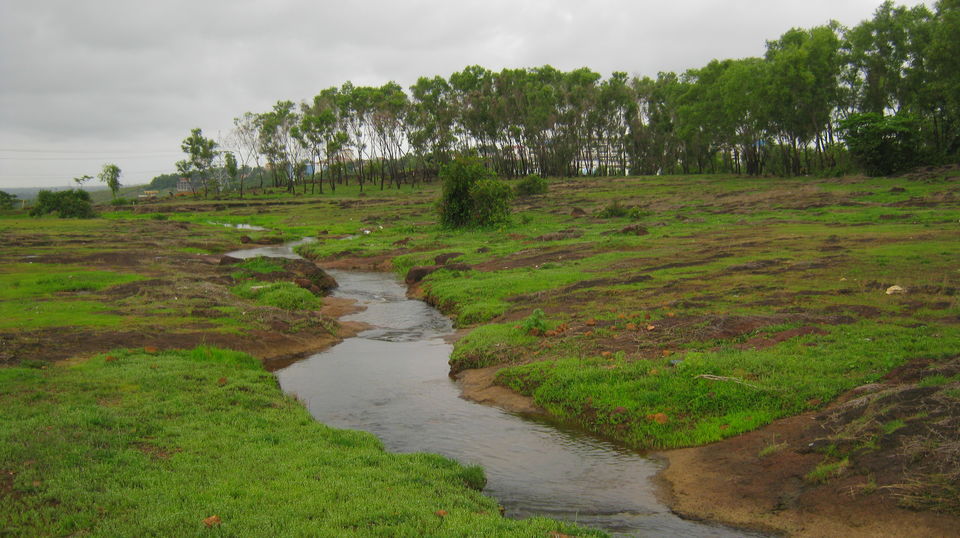 In and around Manipal
Manipal has a very peculiar geopgraphical location. The town rests on a plateau, from one end you get a breathtaking view of the Arabian Sea while the panorama of Western Ghats lies at the other end. The view points at the Manipal End Point on a clear day can offer you that. If you are a beach lover, trust me, the beaches around are secluded, clean and the odds of coming across a human being along the beach are sometimes zero. Bengre beach on the delta of Swarna river and Arabian sea is your pick of the day if you want to stay aloof or just to be with a few of your pals.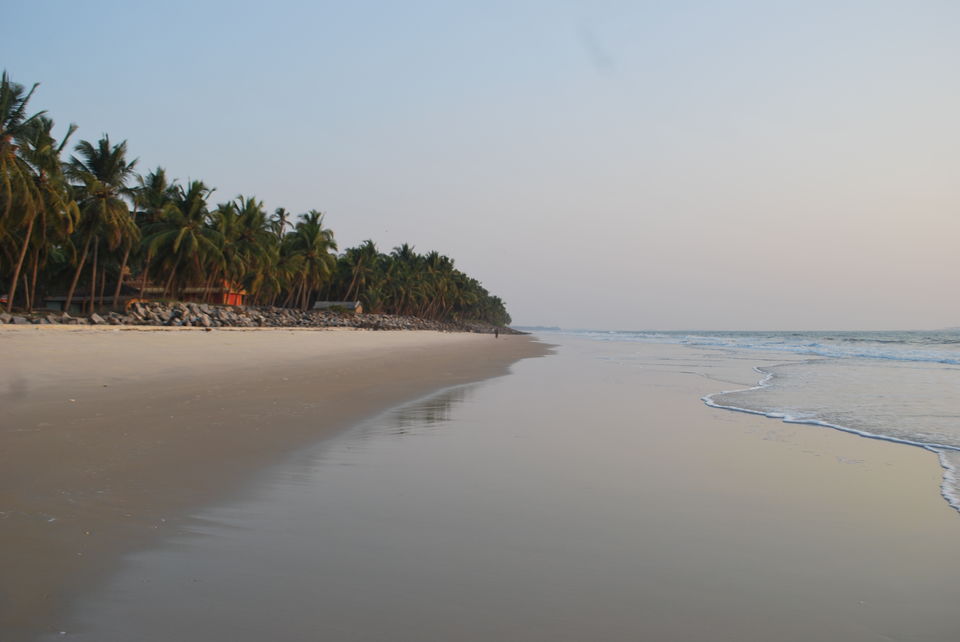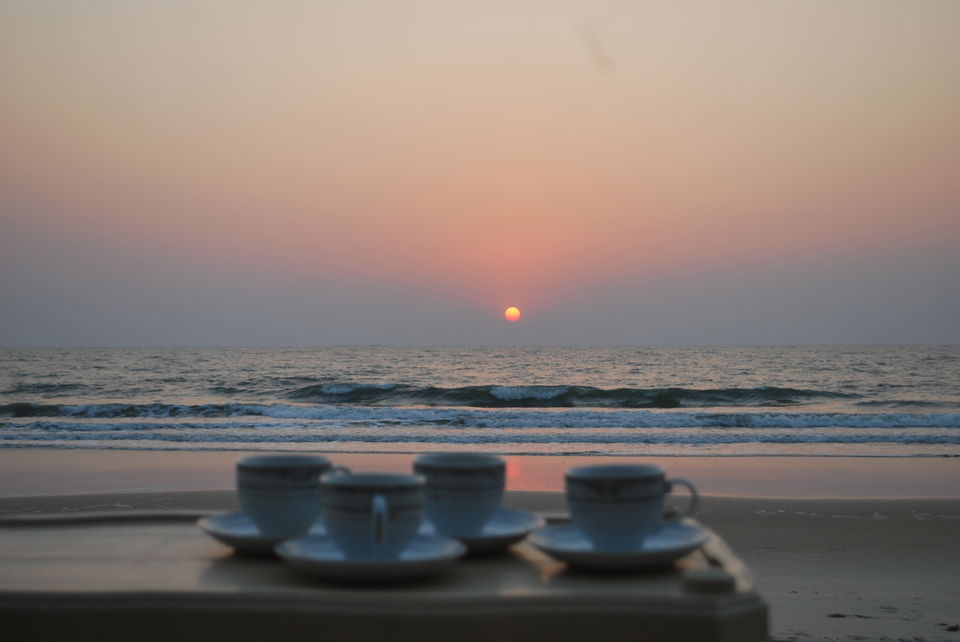 And if you love beaches with human activity and people pouring over, Kaup beach is just 18 KM from Manipal. With a lighthouse towards the end, this is one of the famous and widely photographed and filmed beaches.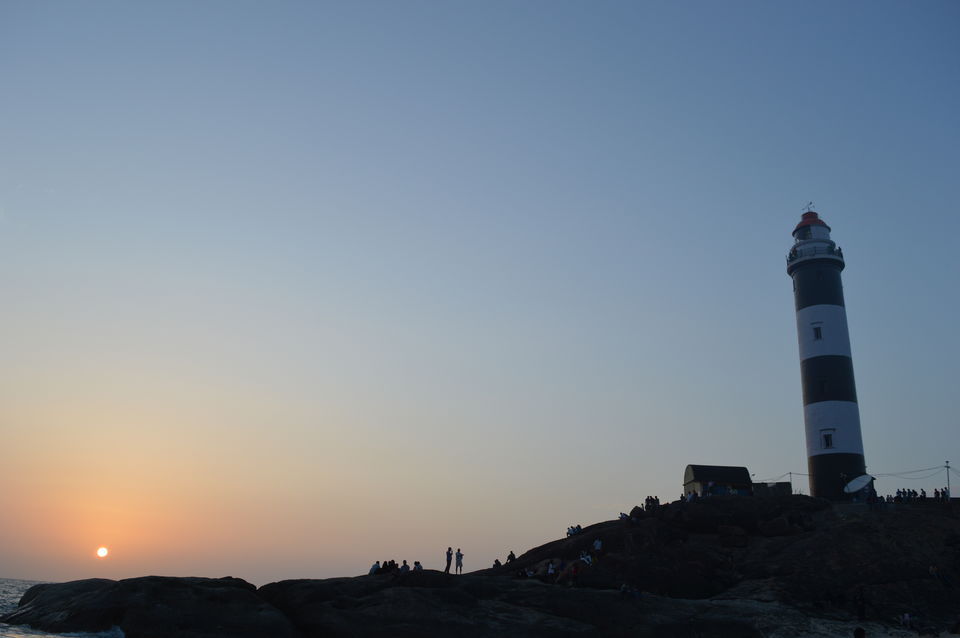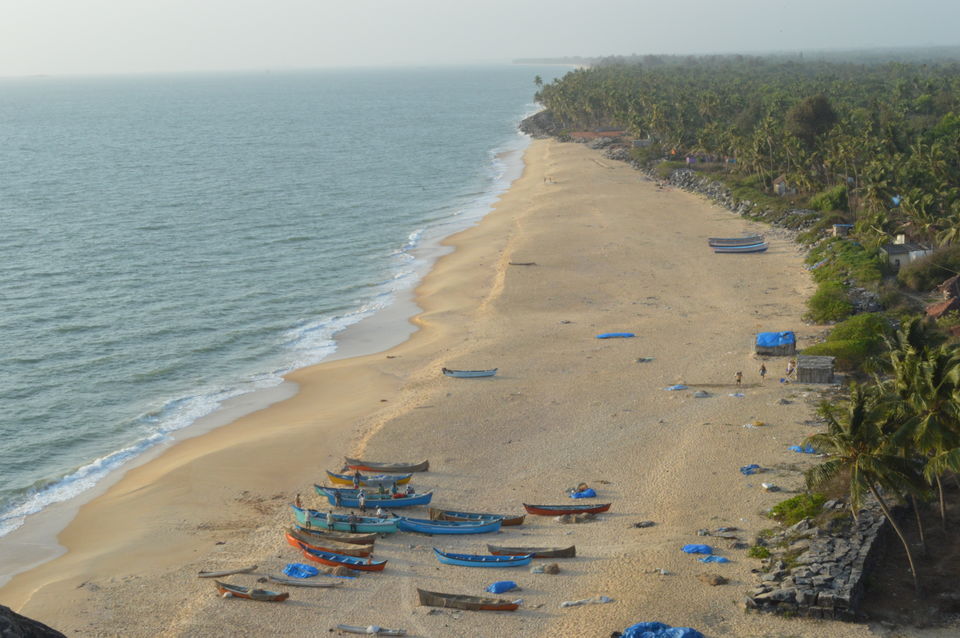 For geology enthusiasts, St. Mary's island with its gigantic vertical basaltic rock formations is a sheer joy. It is accessible through ferry from Malpe beach, just half an hour drive from Manipal. Sparkling clean water hitting red basaltic rocks in the backdrop of a clear blue sky is all you need to rest all your sensest.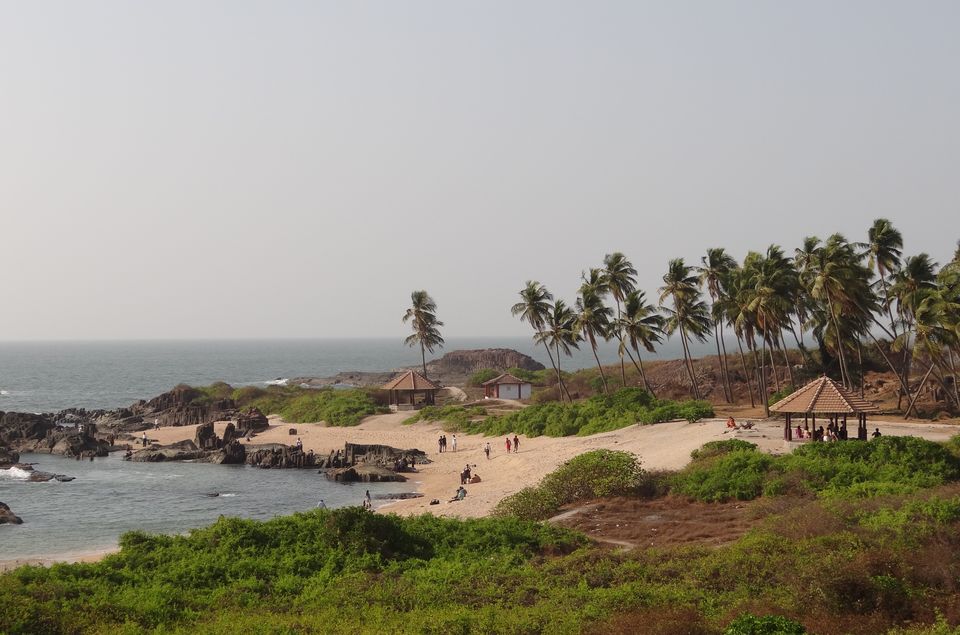 That was all about beaches around in a jiffy. For nature lovers and trekking freaks, Western Ghats offer plethora of options, varying from casual to moderate trails. Agumbe, around 40-45 KM from Manipal receives 2nd highest rainfall in the country, in short it is "cherrapunji of south". It has numerous waterfalls, going with names of OnakeAbbi, Barkana and Jogigundi. If you love delving into your childhood days, you can ask for the house where the famous Indian television series Malgudi Days was shot and filmed at.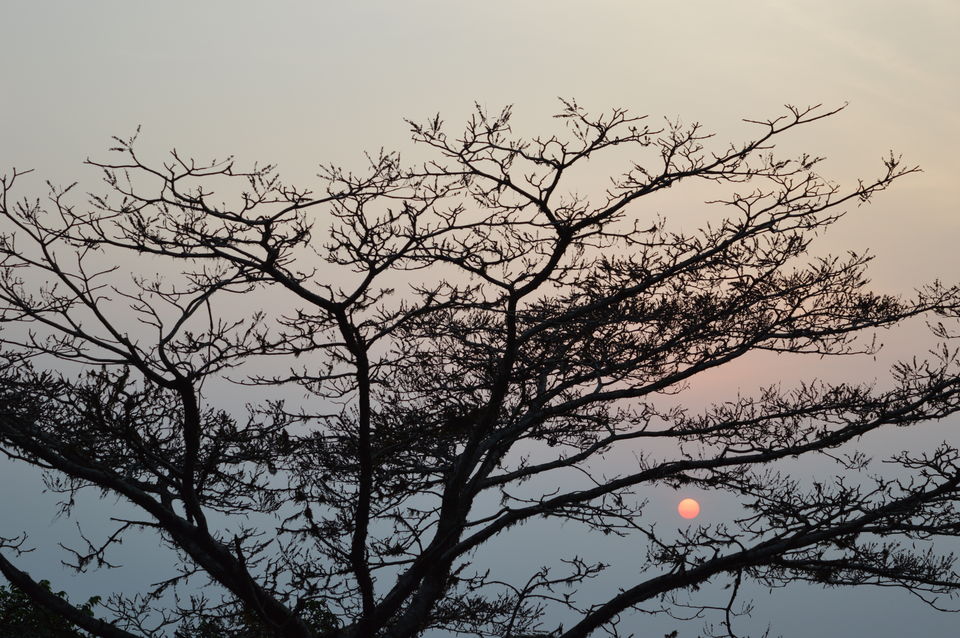 Kodachadri peak, situated amidst the biologically diverse Mookambika National Park is one of the top picks for trekking in Karnataka (along with Kudremukh) with some amazing landscapes along the way. The peak offers you a captivating view of the surrounding hills and Sharvati river from 1300 meters above the sea level. Sun set on a clear summer evening is certainly an alluring experience. Jog Falls on the Sharvati river, India's highest waterfall is just a day trip from Manipal, around 3-4 hours of drive by road. During the monsoons, the fall is just breathtaking, perhaps the best time of the year.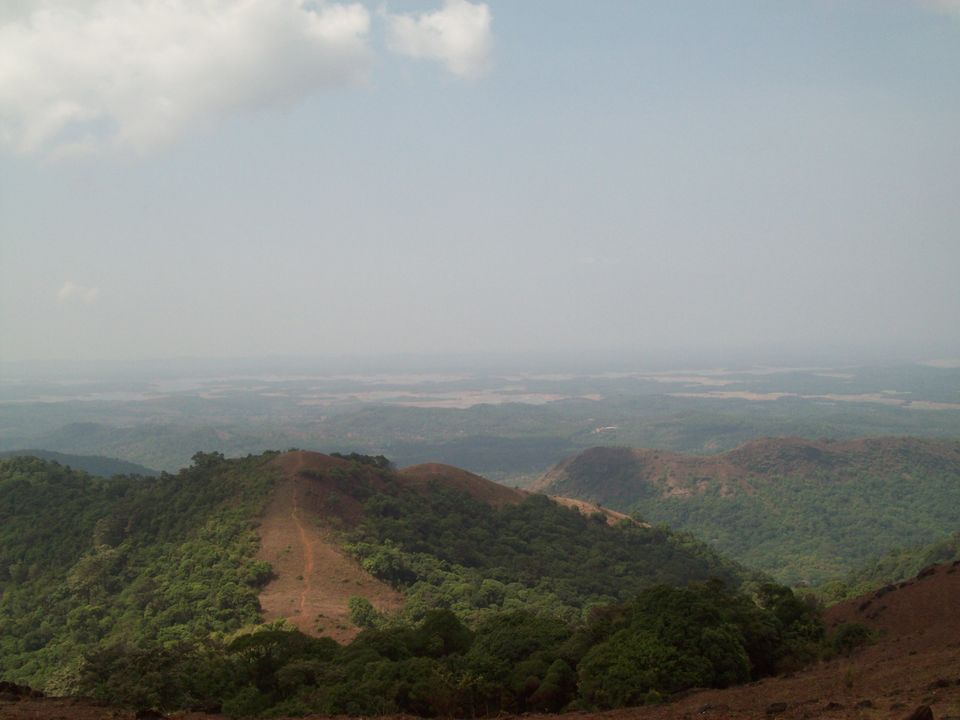 Heading further north from Manipal along the coast opens up a whole new travelogue. The most sought after destination is Gokarna, just a couple of hours by train on the way to Goa. Food shacks and beach accommodation at the Om beach add a little bit of comfort to this vibrant beach.
Besides beaches and waterfalls, this part of the country has a lot to offer to spiritual seekers. Temples dedicated to deities with their own history and followers are all across the place. But Shri Krishna Mutt, the famous temple dedicated to lord Krishna at a short 5 minute drive from Manipal in Udupi is a must visit on every travelers itinerary. The serene, tranquil temple surroundings are a relief to your spiritual core. The temple attracts devotees and scholars from all across the world.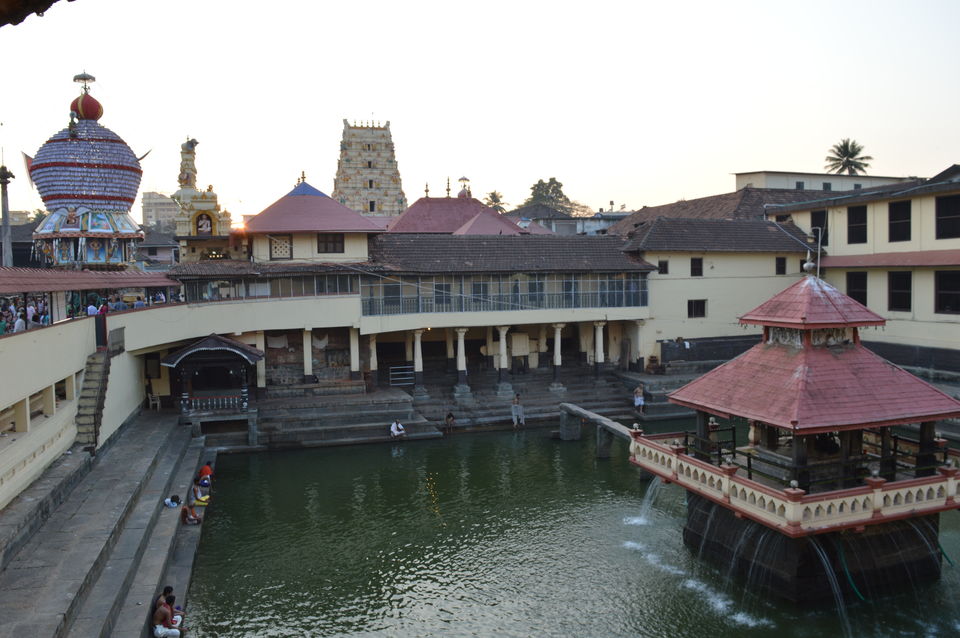 If you are looking for more spiritual connect, the temples of Sri Mookambika in Kollur, Sri Annapoorneshwari in Hornadu and Sri Durgaparameshwari in Kateel must definitely be on your list, each having its own legend, belief and sanctity.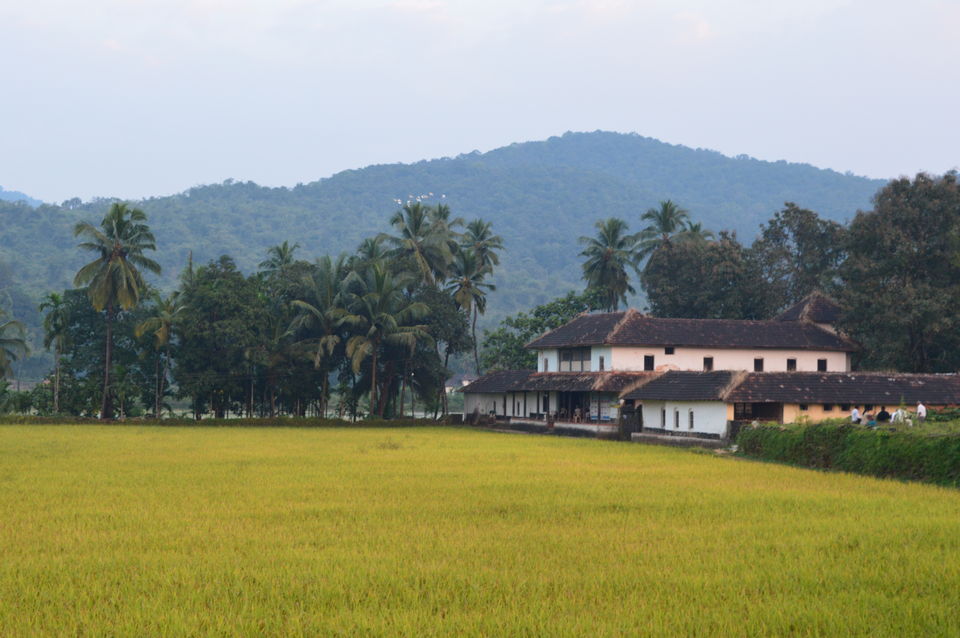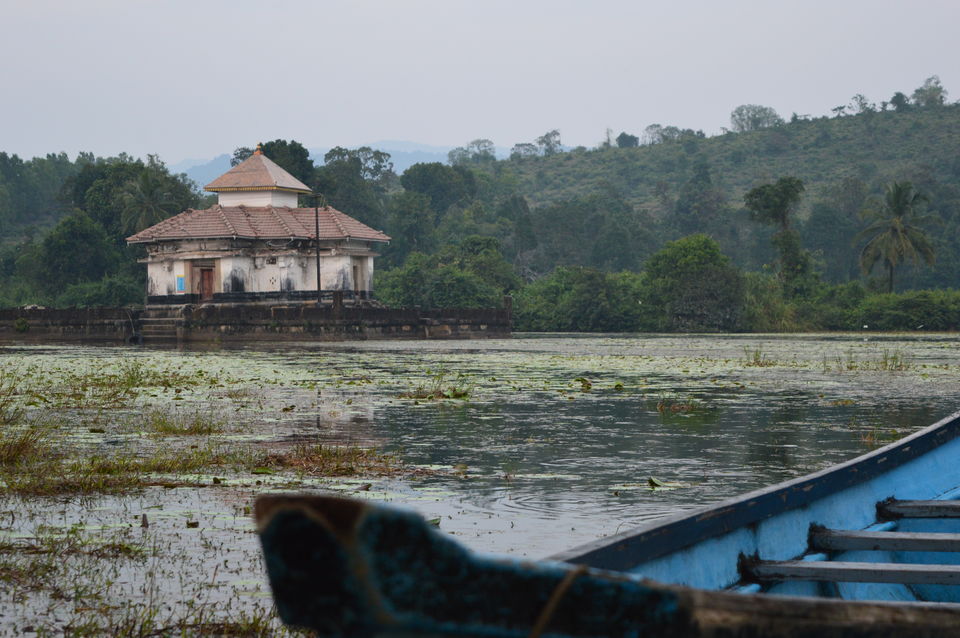 The travelogue is incomplete without a mention about Kerala and Goa, the most sought after travel destinations. Being in Southern part of Karnataka, Manipal is quite close to Kerala. The fort at Bekal is a just a couple of hours away while the happening beaches of Goa and aroma of Goan cuisine is just five hours away by train. Manipal is truly a traveler's delight, and for human beings like me, Manipal, nestled in a small corner, is a festival, where celebrations and festivities are meant to cherish the diversities in languages, cultures, religious practices and faiths. We lived together, we studied together, we partied together (and wrecked the modem) and above all we travelled together, all over the place. As a true cosmopolitan if we respect these diversities, the world will be a better place to travel. Happy Travelling.