I absolutely hate myself when I keep things till the last moment. And imagine how would the situation be for New Year's Eve! It was too late to book a flight or get availability in hotels. I had already consoled my morose heart to spend a cozy New Year's Eve; holding a glass of wine, all by myself. But my travelling partner had not given up. We booked ourselves a slot for Nature Walker's beach camping and backpacking trip to Gokarna.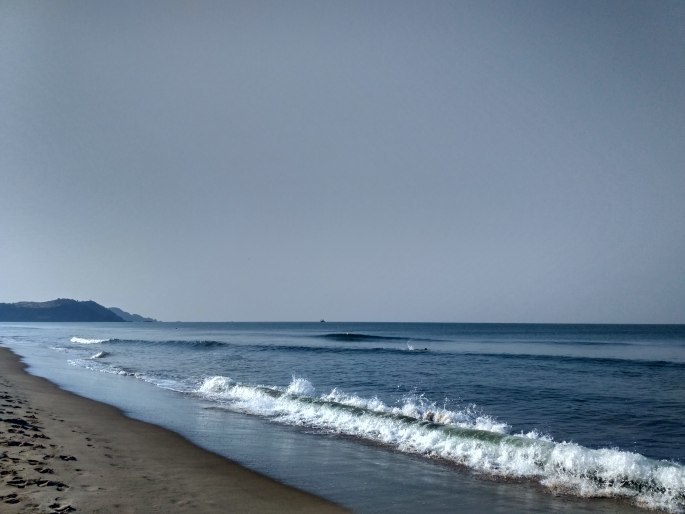 I am not a fussy individual, but when it comes to traveling, I do get skeptical, I must say. So, not that I was very sure of a backpacking trip, but having no other option left, I decided to go with the flow. I am glad that I ditched my skeptical self and went ahead with the trip. For the New Year's Eve was one of the best so far and the first morning of 2018, couldn't have been any better.
We started from Bangalore on the evening of 30 th December. As per the opted pick up points, we assembled there. I had my backpack ready with stuffs for two days and the list of mandatory items that Nature Walker had asked us to carry. Having picked up everyone, we started our journey. Hemant and Anupama were our outdoor leaders and they made sure we had a perfect time from the time go. It started with the introduction section. Though initially it seemed boring, but with interesting mentions coming up, the session ended up quite well. With that coming to an end, we stopped by a restaurant for dinner and headed on our way.
We reached Gokarna early morning the next day. From the bus stop, we headed toward the camp site in separate autos. The camp was to be set up at a homestay situated on the main beach of Gokarna; far away from Kudle Beach, Om Beach, Halfmoon Beach, and Paradise Beach. It's the off-beat places that I crave for, and with our camp site situated in one such place, my excitements had no bounds.
We quickly freshened up, had breakfast, and got ready for the day.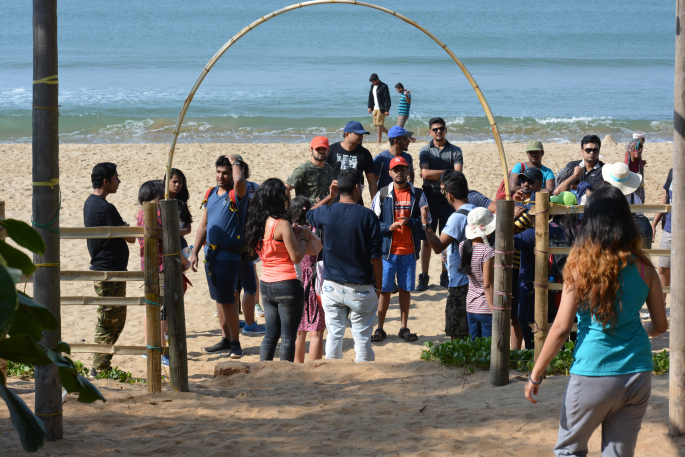 The following activities were lined up and we could choose one of them:
-Kite Festival (kite making & flying)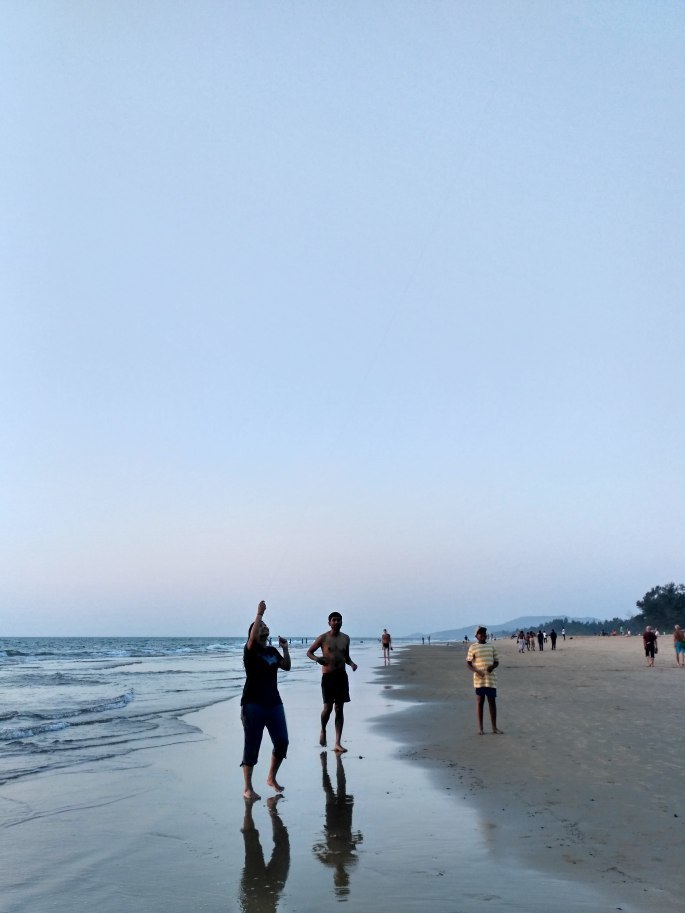 -Visit to the waterfall by the Yana Rock
-Visit to Mahabaleshwar temple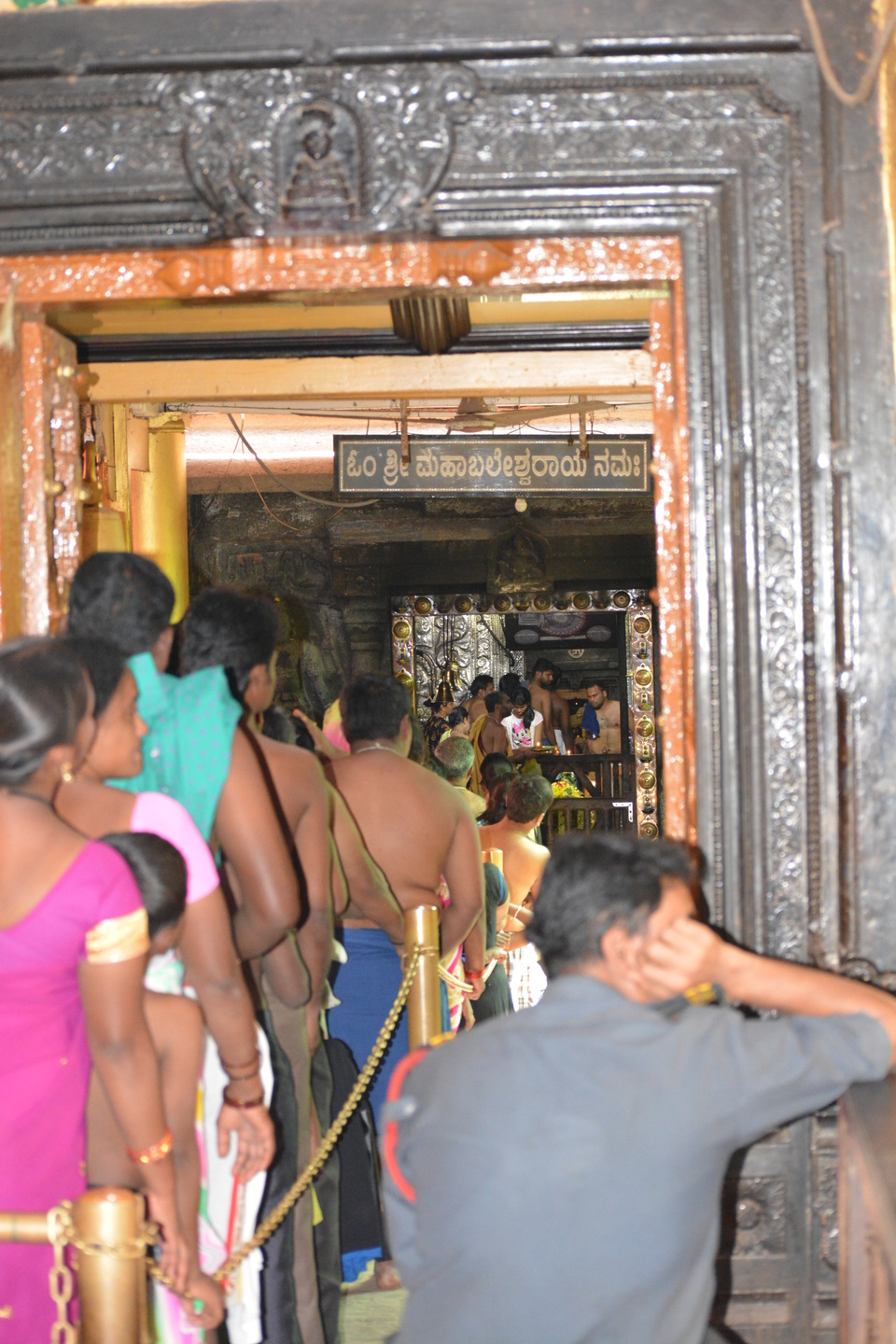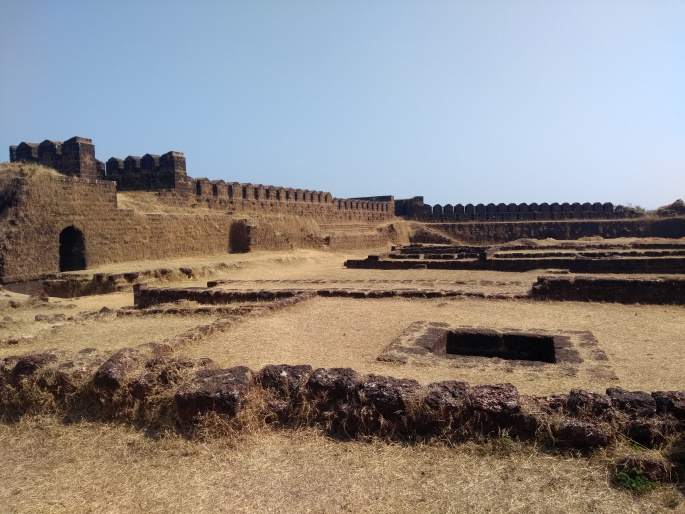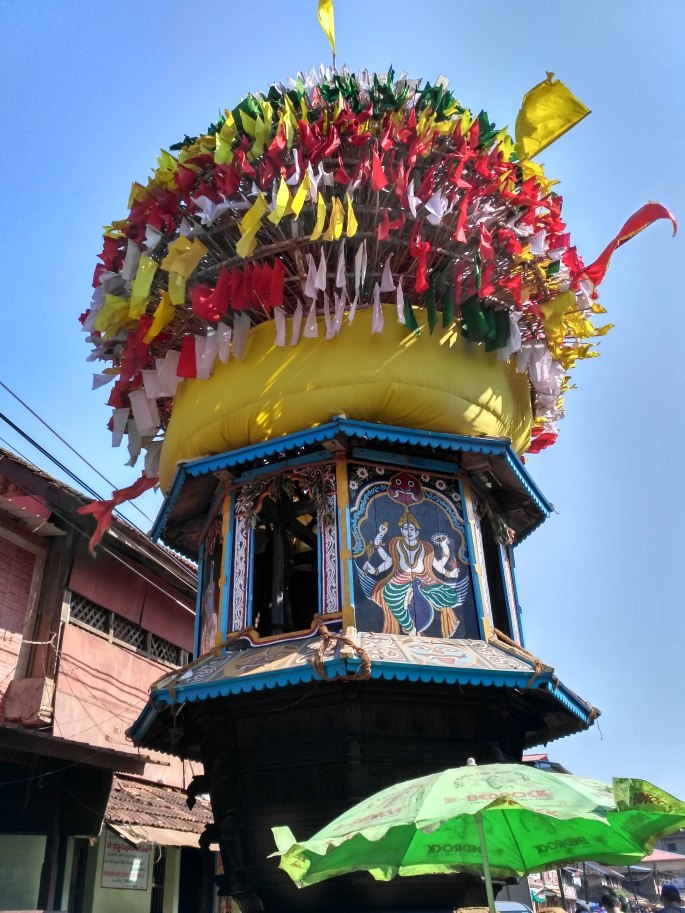 I chose to visit the waterfall by the Yana Rock and set for the location with the group. We walked along the beach, waded through the market area, crossed by the Mahabaleshwar temple and reached the bus stop.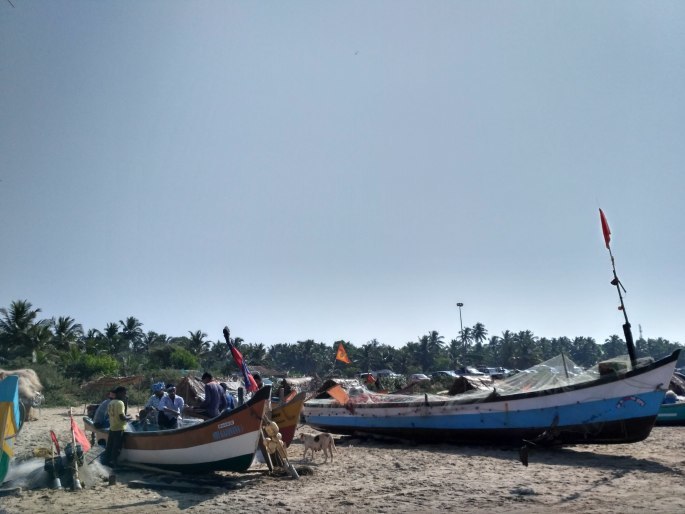 It was an hour and a half journey to the waterfall, so we got started with Antakshari to stay engaged. Reaching the spot, a 15 minutes trek through a high and low passage covered with dense trees around, was waiting for us. And off we started.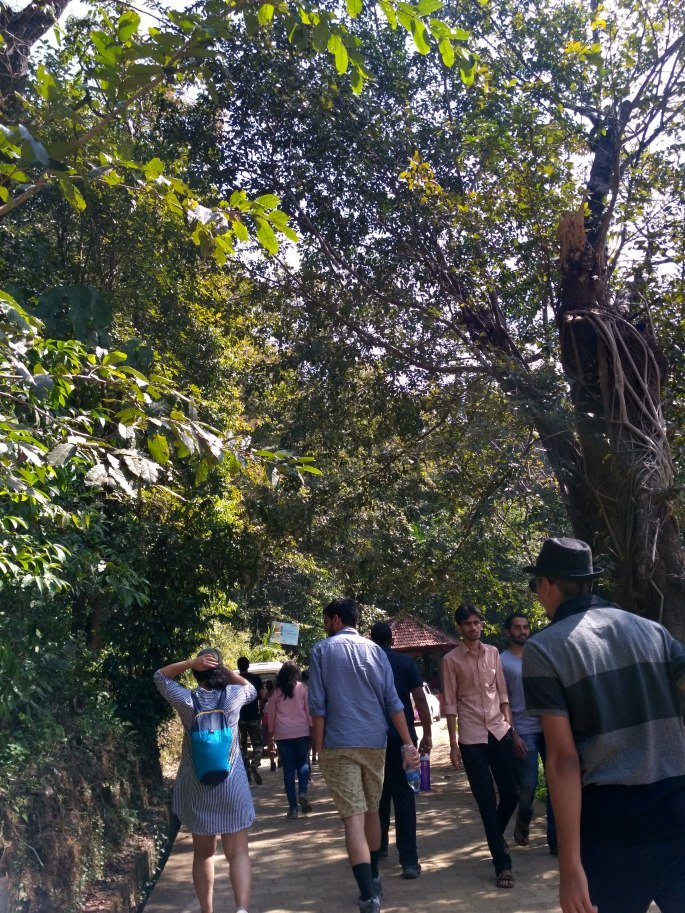 Having covered the way, we reached the beautiful Vibhuti Falls. Within minutes, we were inside the water; not forgetting to ask the rest who had chosen to stay dry, click every one of us. Staying there for almost an hour, we came out of the chilling water, dried ourselves under the bright winter sun, and headed back to the bus. Returning back we kept our game of Antakshari going.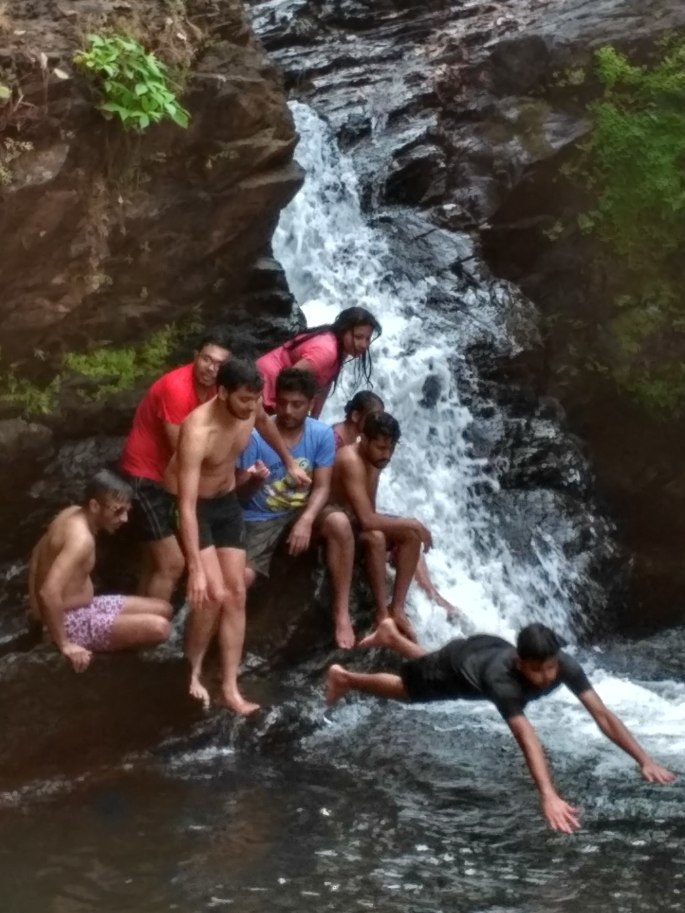 While returning to the campsite we stopped by some beautiful shops in the market. The shops were stacked up with beautiful clothes, beaded jewelleries, and some unique souvenirs. Our tents were ready, and we didn't waste a single minute to get inside and settle down. In between there were few, who played beach football, flew kites, and then headed for the rain dance.
Resting our backs for a while, we got freshened up for the evening. Right beside our camp site, was a cool shack. Me and my friend headed to sip some chilled beer and enjoy some King fish fry.
The party started sometime around 8. Returning back from the waterfall, we had already made our gang. From strangers to friends, this journey was covered in a wink. So, there we were, dancing in our gang, taking breaks to gorge on some lip-smacking food from time to time, and having some great conversation.
The bonfire was lit on the beach and we headed straight there. We danced around it singing our hearts out. The paper lanterns were handed to us and right at the struck of midnight, we set them free. The new year had set in amidst a lit up and colorful night sky. Along with it came some amazing fireworks.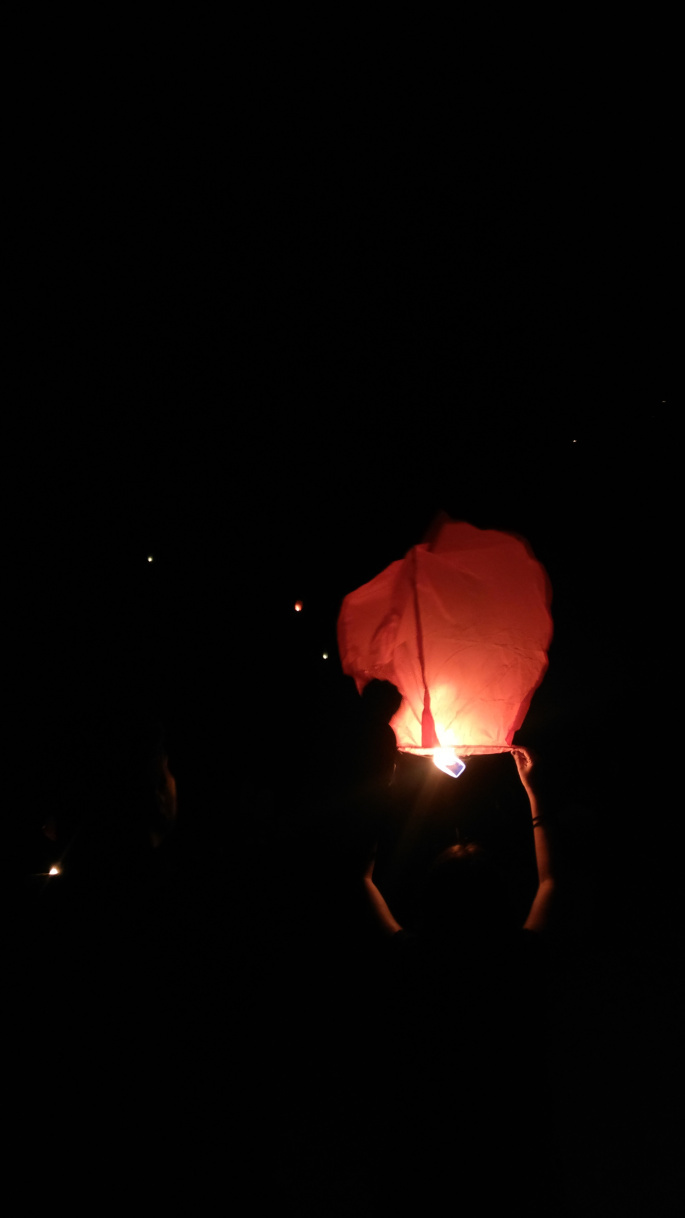 I woke up the next morning really early and got freshened up. But as I headed towards the beach, my heart sank. Trashes from the last night's party; paper lanterns, beer bottles and cans, water bottles and various other random stuffs were littered here and there. As proud Nature Walkers, we worked as a team to remove all the trash and clean the beach in no time. The new year had started on a positive note for all of us.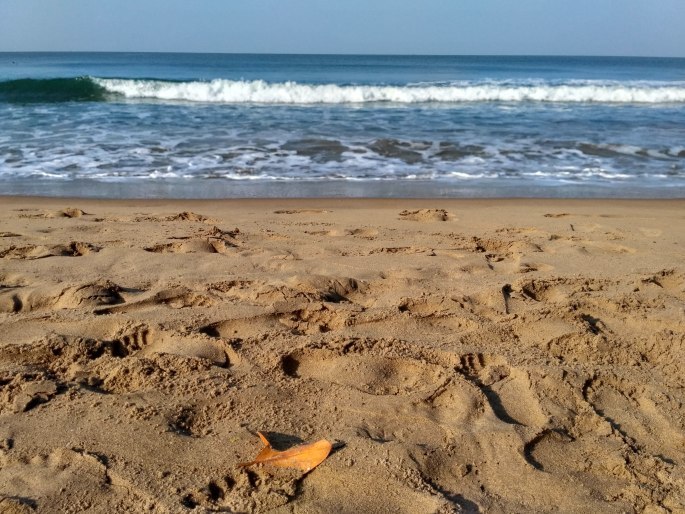 Having done with our breakfast, we were ready to get back. The trip was short, and we were yarning to stay close to the sea for some more time. But then it was time to return and gear up for our monotonous life. So with some hours for the trip to come to an end, we were in a mood to make some more out of it. From playing some card games, to Mafia, and then finally dancing like a bunch of let out crazy fellows, we headed back to Bangalore.
Over the last 48 hours, we had met some amazing people, who had made the journey from strangers to friends, really quick. And the journey was absolutely amazing! Special mention calls for the outdoor leaders; Hemant, Anupama, Pawan, and Manoj. They were brilliant with their work. Guiding us cautiously through the entire trip and then partying hard with us during the New Year get together. They gelled along so well with all of us.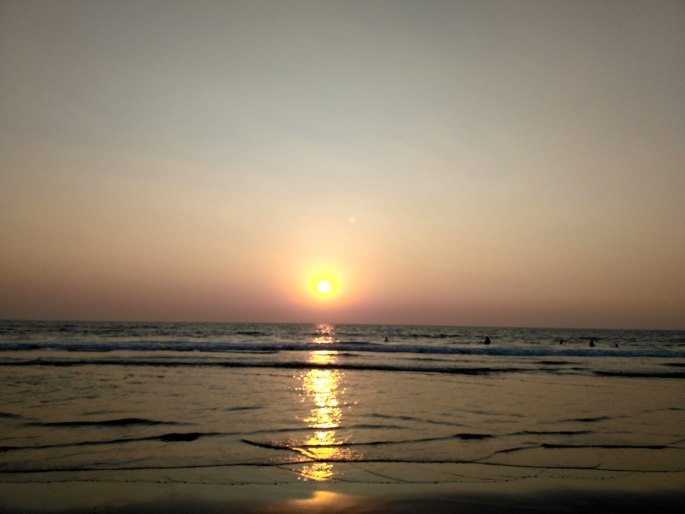 So, here are my takeaways from the trip:
-traveling on budget can be a lot of fun
-you get to meet more people than you would while traveling alone
-you get the security of traveling in a group; trust me when I say traveling in a group is the best part of the journey
-you get good recommendations on local cuisine
-you have a face-off with the part of you that seem to be hiding for years; we danced our way back to Bangalore, for almost 2 to 3 hours at a stretch; not sure when was the last time I did so in such a big group
Cheers to Nature Walkers! Way to go guys. You guys are doing a brilliant job. Looking forward to be a part of a new trip soon.