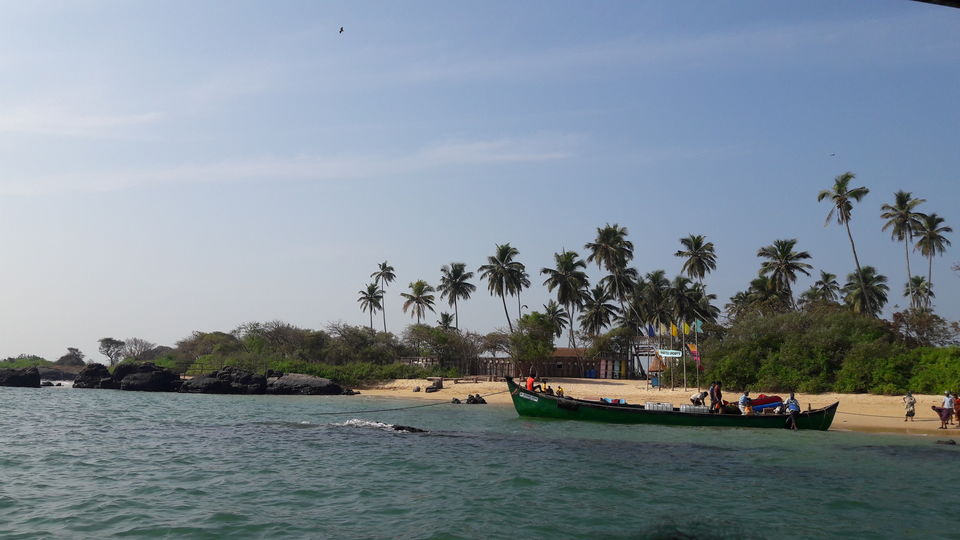 Given the diversely rich culture of India, the fact that the traveller's paradise is home to multiple scenic locations spread across the country cannot be disputed. Home to some offbeat and virgin destinations down south, often such places are left out from the "must visit places in India" lists with mostly Kerala, Coorg, Ooty and the likes findings top spots as the quintessential destinations. If you are looking for some unique places to spend time with family and friends, then read on! Ranging from our very own Grand Canyon of India to an untouched island sitting in the Arabian Sea, I am curating a list of some of the gorgeous locations near Bangalore city for everyone bitten by travel bug looking for unique quick weekend getaway and some different travel experience.
1. St. Mary's island (Udupi, Karnataka)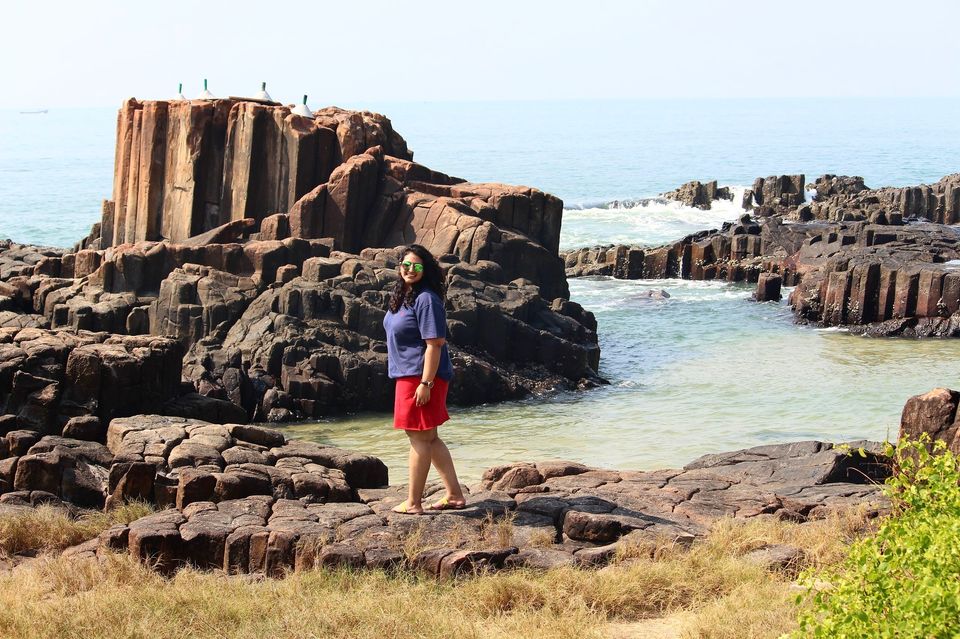 A group of 4 small islands off the coast of Malpe beach in Udupi, St. Mary's islands (also called as coconut islands) is a geological treasure hidden in the Arabian sea where Vasco de Gama is said to have first set his foot in India. An important site for geo-tourism in Karnataka, this place is a sight to behold. Known for their unique geological formation of columnar basaltic lava formed by sub-aerial sub volcanic activity, the island is a seashells haven with the shore fully adorned by beautiful shells and crystal clear water, offering a panoramic view of palm trees lining up the shore.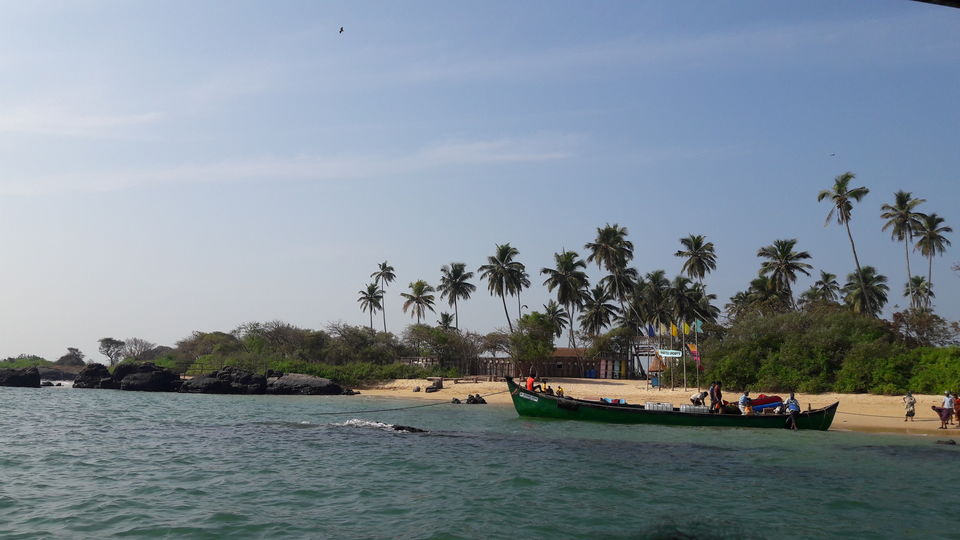 Perfect place to unwind with its unmatched beauty, St. Mary's Islands is definitely our own Indian version of Mauritius!
Distance from Bangalore: 420 kms (approx.)
Best way to reach: via Udupi city. The only way to reach the islands is by a ferry from the Malpe fishing harbor. It is 58 km to the North of Mangalore.
2. Gandikota (Andhra Pradesh)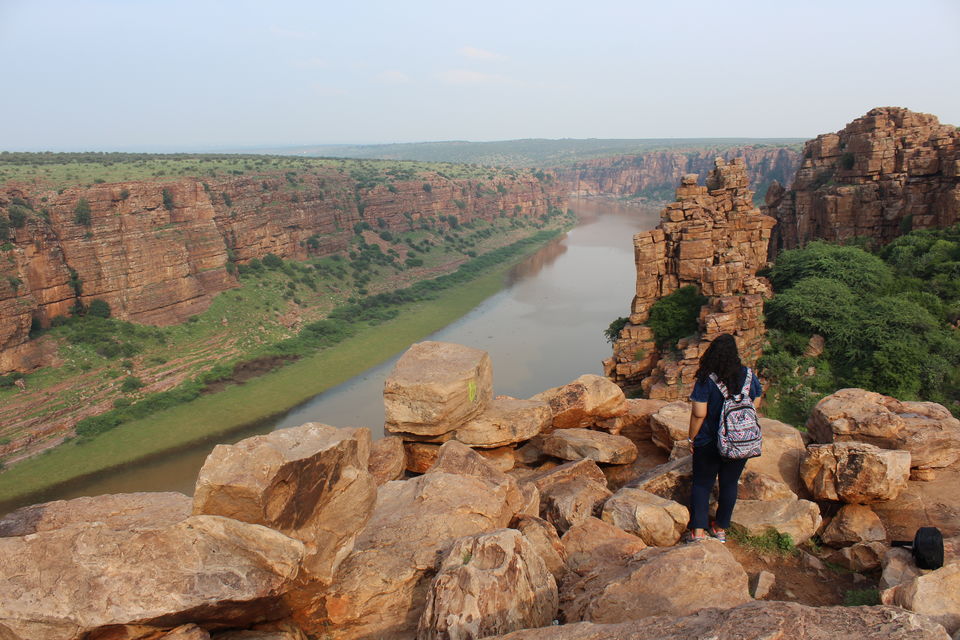 Called as the Grand Canyon of India, Gandikota lies amidst an enchanting landscape and wild forests with a view of the 300ft deep gorge formed between Gandikota hills and the river Pennar in the state of Andhra Pradesh. An exciting place for adventure seekers looking for a one-day spot from Bangalore, this handsome piece of nature's architecture is sure to bewitch travelers. An ideal spot to spend a calm evening with the sun setting behind you looking at the spectacular crevices of the grand canyon, this is another place with a dearth of tourists flocking the place. Besides the gorge is the magnificent Gandikota Fort that makes this place an exciting destination for history lovers looking for an awesome one-day break from the city hustle.
Distance from Bangalore: 283 kms (approx.)
Travel tip: Gandikota is at a distance of 62 kms approx. from another classic location named Belum caves, making this combination a perfect travel spot. Read on to know more about Belum Caves.
3. Belum caves, Andhra Pradesh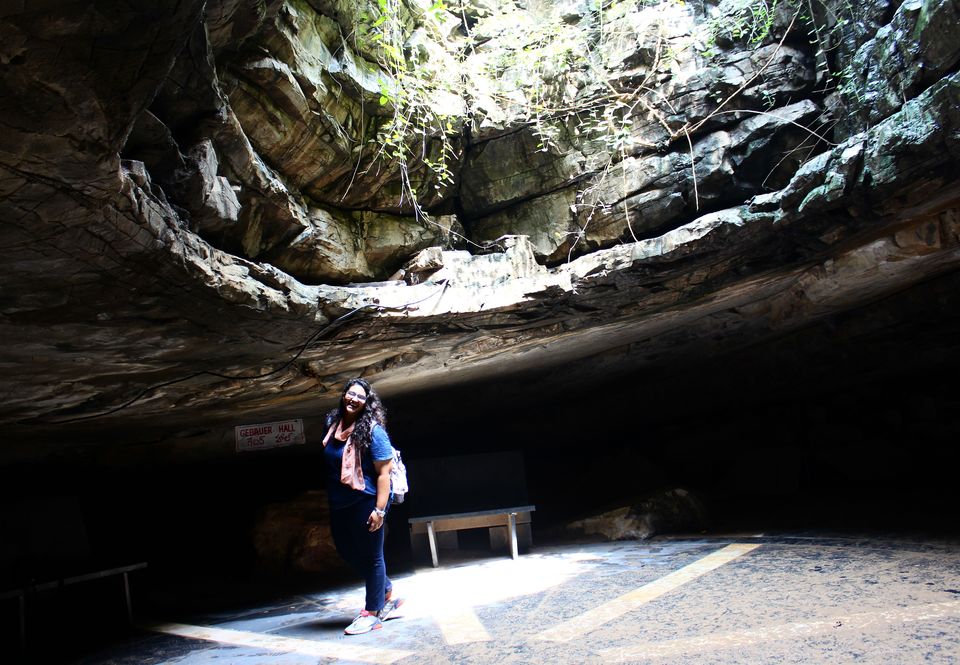 The breathtakingly beautiful Belum, measuring at a length of 3229 meters, is a natural underground cave system formed over the course of tens of thousands of years by the constant flow of underground water. Being the longest and second largest caves on the Indian subcontinent, known mostly to the local people and undiscovered as a key site for tourism, these caves hold immense historical and biological importance (a cavernicolous species of the genus Andhracoides inhabiting the cave!) leaves every visitor spellbound. The caves house beautiful shapes of the hood of cobras or banyan tree, with passages lit up for explorers to find their way through the interiors of the cave. Having visited the place, it was hard not to wonder the reason behind this mysterious place not finding a place on travel blogs and websites!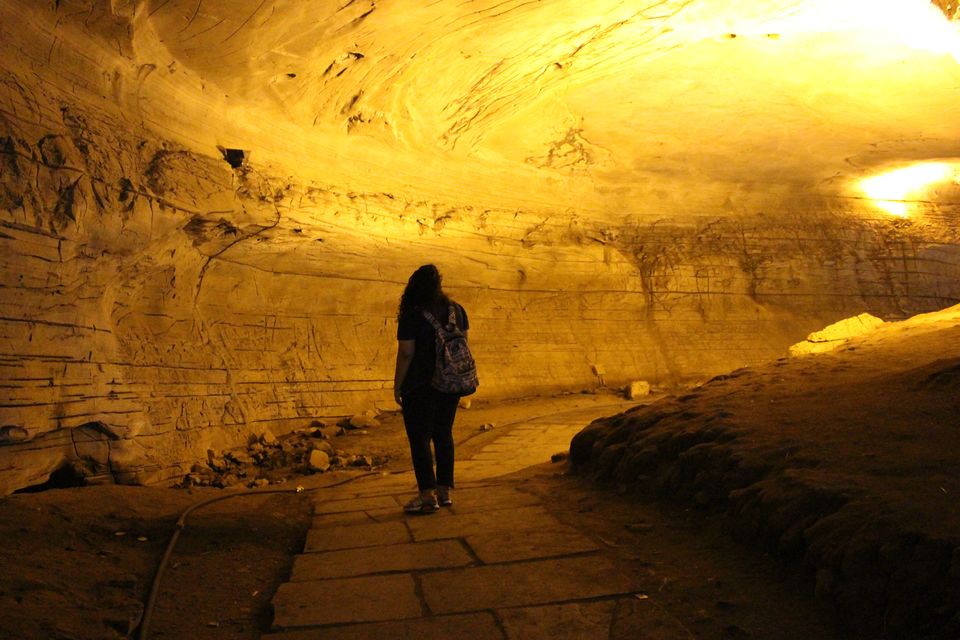 Distance from Bangalore: 298 kms (approx.)
4. Chitradurga fort (Karnataka)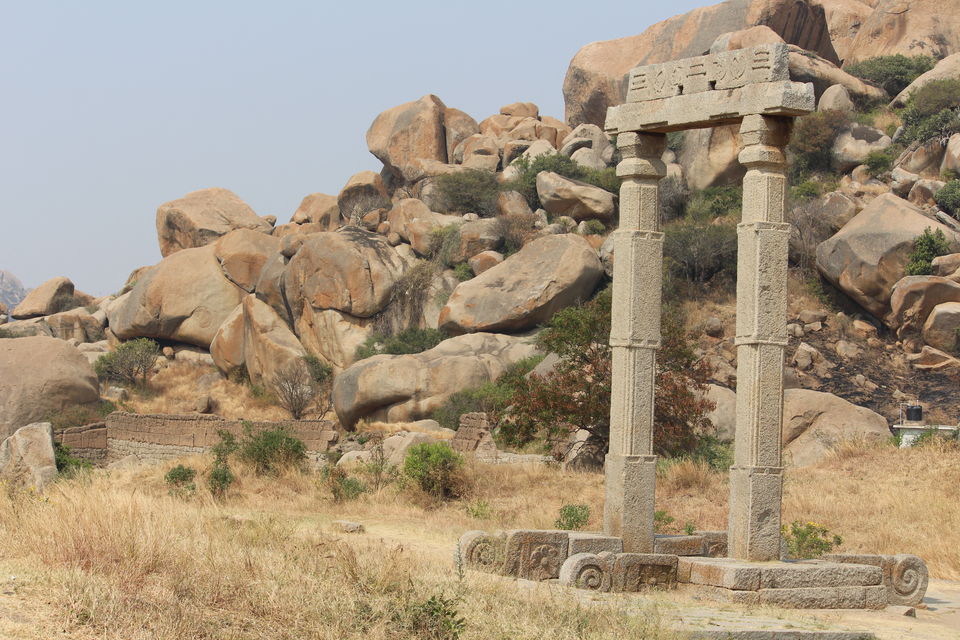 One of the most picturesque forts in the state of Karnataka, Chitradurga fort is a historic marvel. Ideal for a one-day long-drive, this massive fort encompasses trekking uphill into the deep interiors of the ruins. A riddle in itself, the fort holds secret passage sand hideouts, making it an exciting destination for thrill-seekers and adventure hoarders. Another unexplored tourism destination, the fort has comparatively less number of visitors, making it the perfect place to spend ample time studying the architecture of the magnanimous fort built and developed over a period of time (10th-18th century B.C.) with intricate patterns on the stones, pillars, arches, with ruins of temples, mosques and a palace. It is interesting to see how the fort has been intelligently designed to retain and utilise the natural rock formations of the mountain. A true gem to spend a day with friends and family, mixed with a wonderful smooth drive from Bangalore.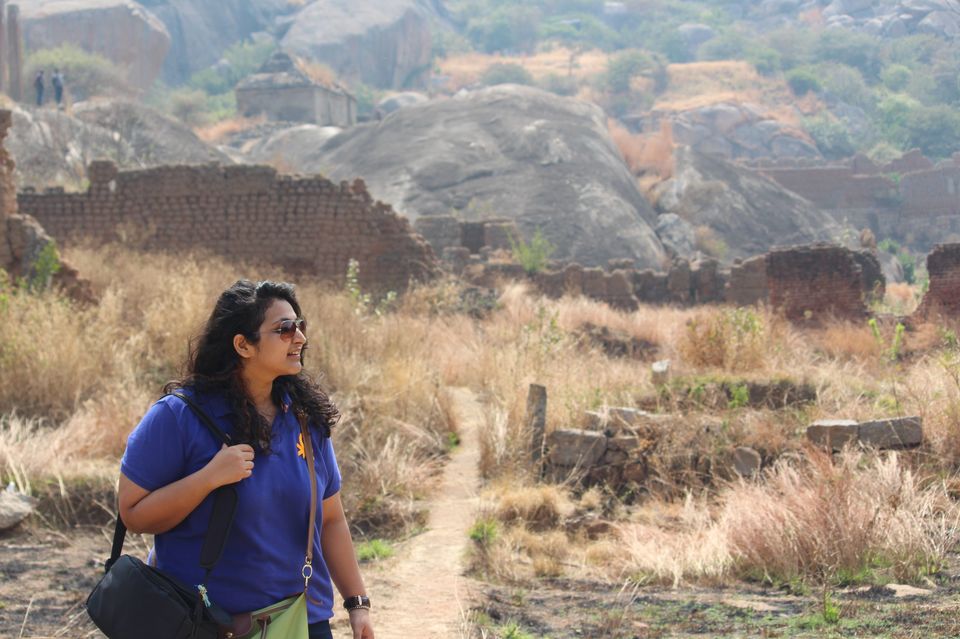 Distance from Bangalore : 230 kms (on an average)
Though visiting unknown destinations might involve their share of challenges (less or no information available), breathing the air of new places and going the extra mile to awe-inspiring unique locations adds to your experience as a traveler and gives you memories to savor for life. So the next time you visit Bangalore, do not think twice before exploring any of these locations and going the extra mile since it would be absolutely worth it.