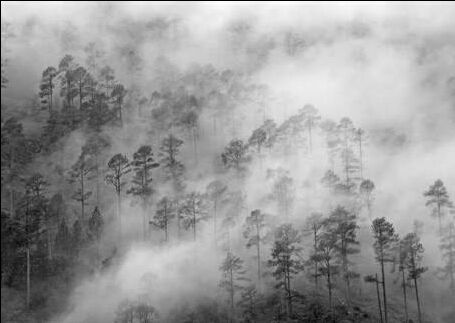 Chakrata was a British Indian Army cantonment region, situated in the capital district of Uttarakhand State. Chakrata is around 98 kilo meters away from the capital city Dehradun of Uttarakhand. The region is perched at a height of about 7000 ft. above the sea level. The town was known earlier as Jaunsar bawar, a small hamlet of Jaunsari tribe. The beautiful area is circled with rhododendron and Oak trees. Chakrata is blessed with the natural beauties and panoramic view. The eastern side of the region is occupied by the magnificent hilly town of Mussoorie while the west is occupied by Kaleidoscopic Kinnaur.
This is the perfect destination for those who loves nature as the area is beautifully coupled with the natural   beauties. It houses different types of birds; bird watchers can also visit the town to make their vacation worthwhile. Apart from those it is a best location for adventurers and wild life enthusiasts as well. The forest around Chakrata has an amazing flora and fauna. This is the natural habitat of many wild life species including panther, spotted dear and wild fowls.
Chakrata is renowned for freezing temperatures during winters and pleasant climate during summers.
Summers (March to June) are very pleasant with 10 °C (Min) and 30 °C (Max). Sightseeing tourists prefer this season.
Monsoons (July to September) are associated with medium rainfall and are tiring with slippery roads and cold winds. Tourists typically avoid the rainy days.
Winters (December to February) are chilly. During this period maximum temperature is below 15 °C and minimum touches -5 °C, the freezing cold.
Autumn (October and November) provides a mild cool atmosphere and the destination becomes scenic.
Chakrata includes many tourist attractions –
Tiger falls – Away from the hustle bustle of Dehradun, Tiger Falls is a magnificent waterfall located amidst hilly terrain near Chakrata. It is one of the highest waterfalls of Uttarakhand having an elevation of 312ft. Visitors can enjoy a rejuvenating bath below the 50 mtrs waterfall which converges in a small pond. Surrounded by the dense forest, gushing water enchants loudly in between the hills.
For the adventure types, there is a trek route which will take you from Chakrata taxi stand towards the downhill through few hamlets, lush green fields, spellbinding view of snow clad mountains to tiger falls. The trek is an easy one and is barely 5kms.
Deoban – Also known as Devban, Gods Own Forest in the hilly terrains of Chakrata covering elevation from 2200 metres to 3025 metres above sea level. Deoban is located 13kms from Chakrata. It has a true peaceful environment giving inner calmness. It also provides a marvellous Himalayans views from close. Surrounded by dense forests of deodar trees, Deoban consists of wide species of birds and animals. Its dense forests attracts bird watching lovers. White collared Blackbirds and Himalayan woodpeckers are some of the birds found here. Green meadows in between the Deodar trees presents unforgettable picturesque moments.
Chilmiri Neck – Chilmiri Neck is the highest peak in Chakrata surrounded by lush green deodar forests. Tourists can enjoy magnificent view of Himalayan ranges and dazzling descending valleys. The peak is around 4kms away from Chakrata town. Once can reach there by hiring taxi or by trek.
Budher Caves – Budher caves are located at 3 km trek from FRH Budher till Miola tibba. These caves are also known by the name of Miola caves as a German national, Miola discovered these caves. Budher caves are still unexplored due to unknown, difficult trek. Miola tibba is a panoramic green meadow encircling an age old Lord Shiva temple. This meadow is at a height of 2590 mtrs and offers view to the Himalayan ranges.
Ram Tal Horticulture Garden – This is a located at 12 km from Chakrata on a Mussoorie road. Ram Tal Horticulture garden is a small scenic horticulture garden near a pond. Garden has several trees of Apple, Pulam, & Rhododendron (Burans) trees. Surrounded by lush green forests, it has some famous bird species like oriental turtle, grey tree pie and black headed jay. This garden is worth visiting in rainy seasons.
CREDIT: Euttaranchal.com