Trek to the highest peak of Coorg and that too in rainy season. How exciting it is..............
Summit at peak is an achievement though that's a small mountain in Karnataka or the Mighty Everest. So when we planned for Tadiyandmol trek we were excited. Our travel date was 29th July,2016 from Hyderabad. Route map was Hyderabad- Bangalore- Mysore- Base Camp - Tadiyandmol Peak - Base Camp - Mysore - Hyderabad.
We were a group of 22 people. Started our journey on Friday night from Kacheguda Railway Station. Introductions, singing songs, playing games and finally slept at 1AM.
Reached Bangalore at 6.30AM. Our next train to Mysore was at 7.30AM. So we got freshen up and boarded our train to Mysore. It's a journey of three hours. Our pre-booked vehicle was ready at station.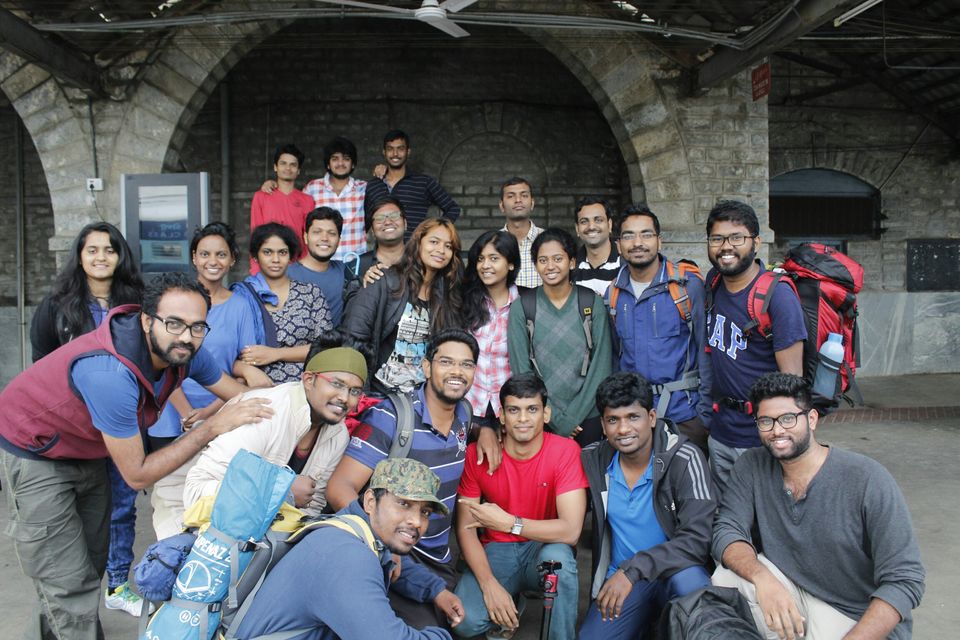 It's five hour journey from Mysore to Base village. Road is full of twists of turns but one of the best roads to travel in South India. Due to Karnataka Bandh we had to search a lot for hotels, but somehow managed to find a small hotel with limited food options, still it's worth. During total drive, it was raining heavily.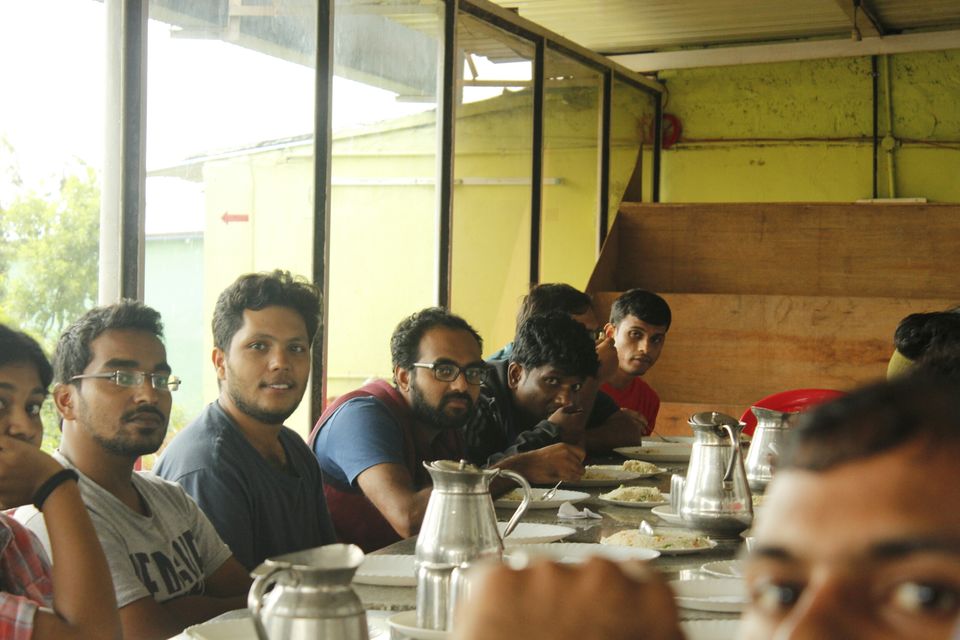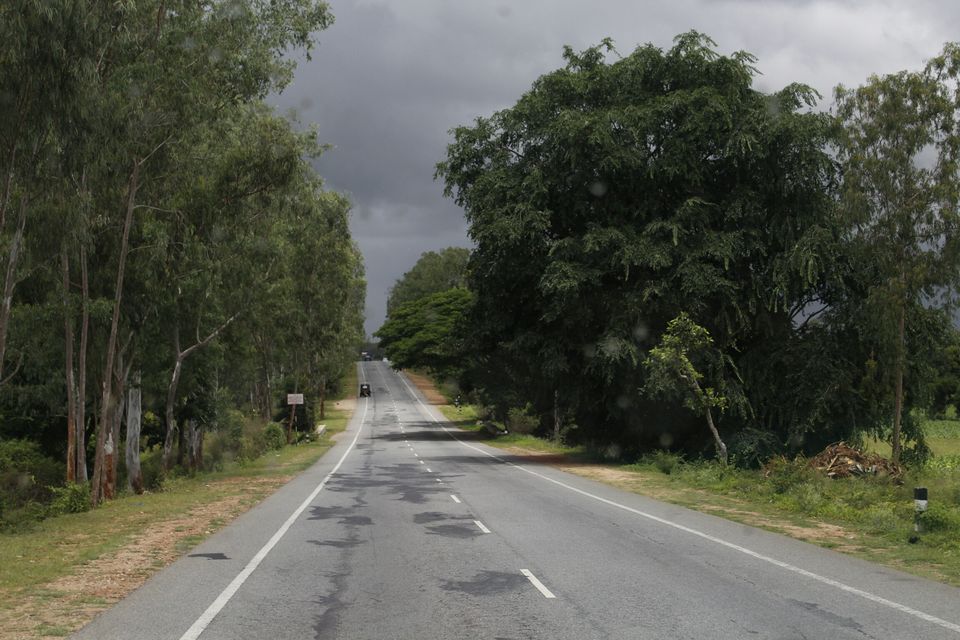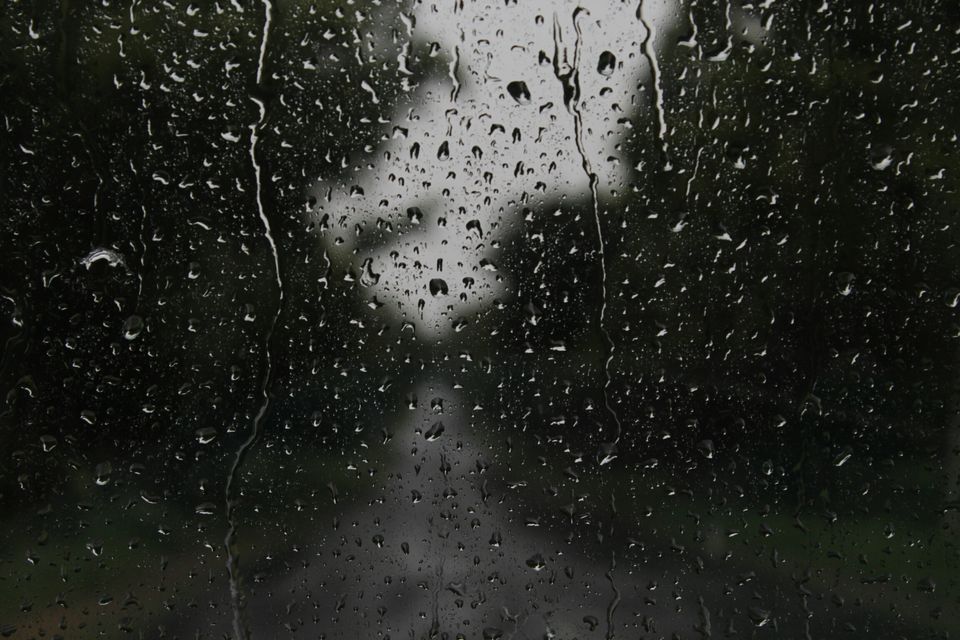 Now we are having second thoughts, how we can trek in heavy rains and how difficult camping will be. But as we reached base village, weather was normal and calm. We packed our bags and started our trek to base camp. It's four KM walk from starting point. Greenery on both sides, small water flows, cloudy sky and cool breeze. Route is clear to base camp.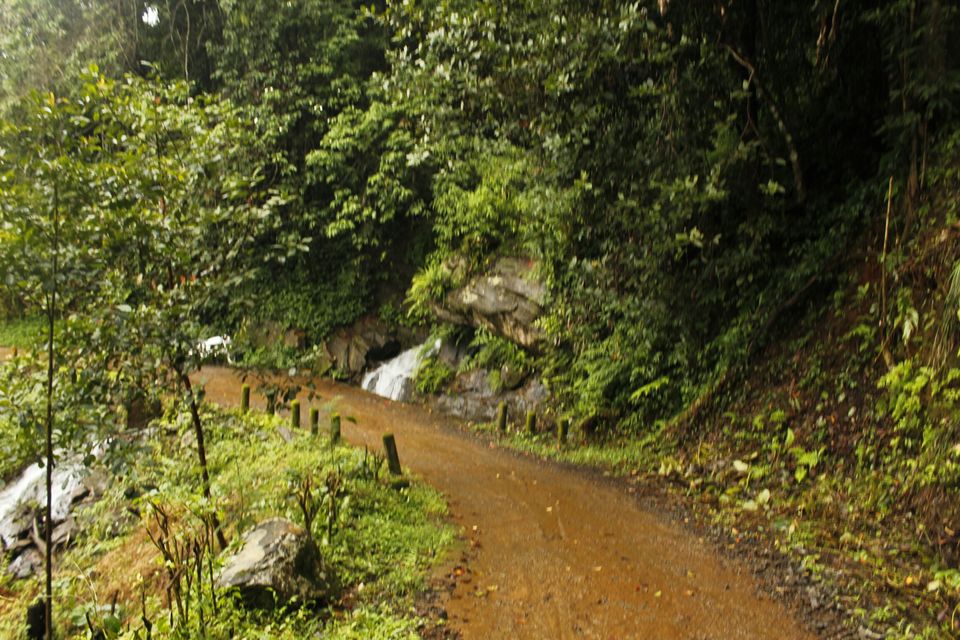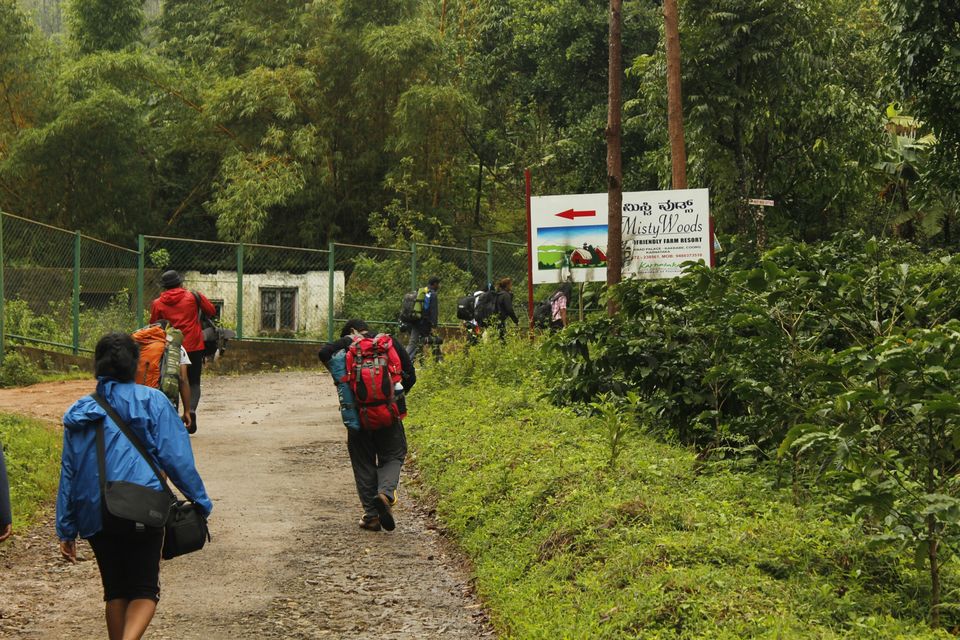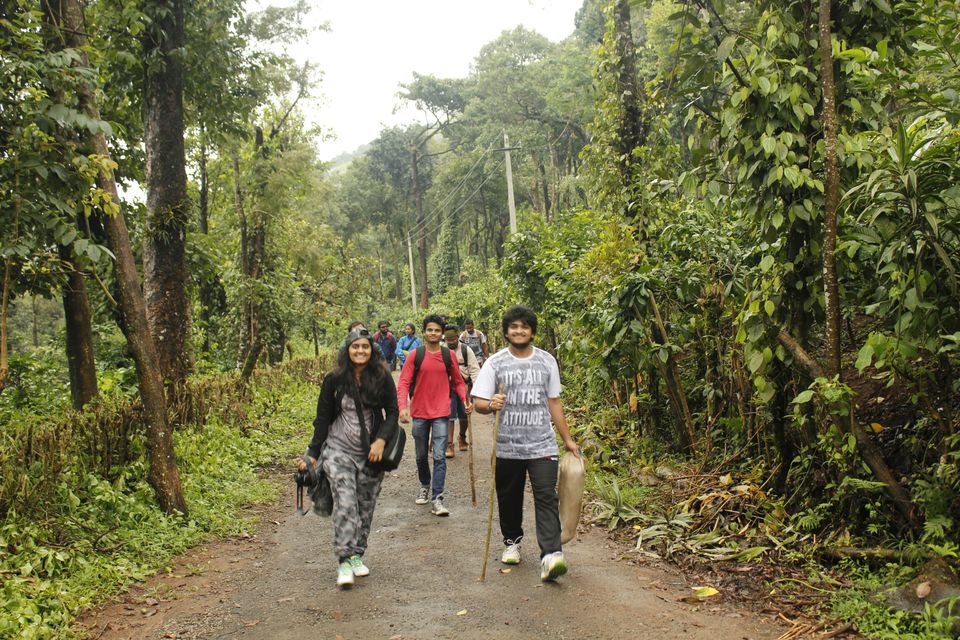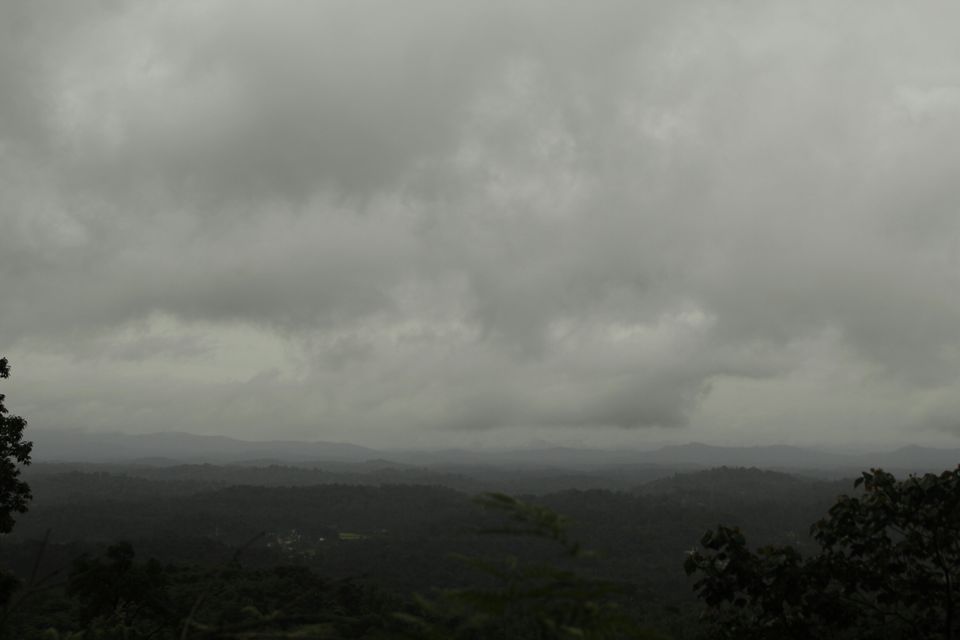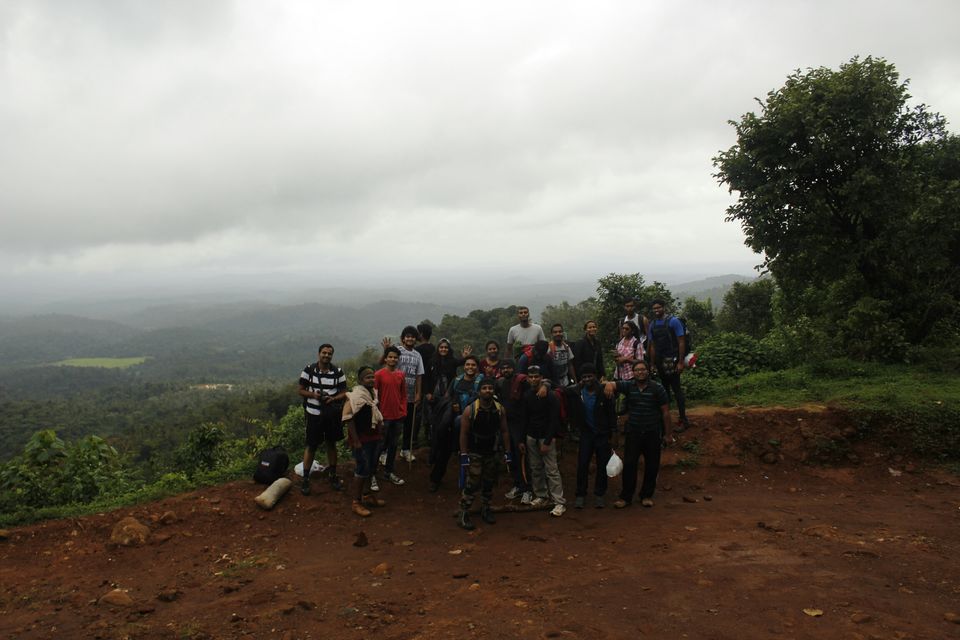 Reached base camp place at 6PM. It's a small area where 10 to 15 tents can be pitched. View from the place is stunning and breath taking. Trek to peak is open from 6AM to 6PM only. We spent some time in clicking photos and small walks. Once we started pitching tents, it started raining :( .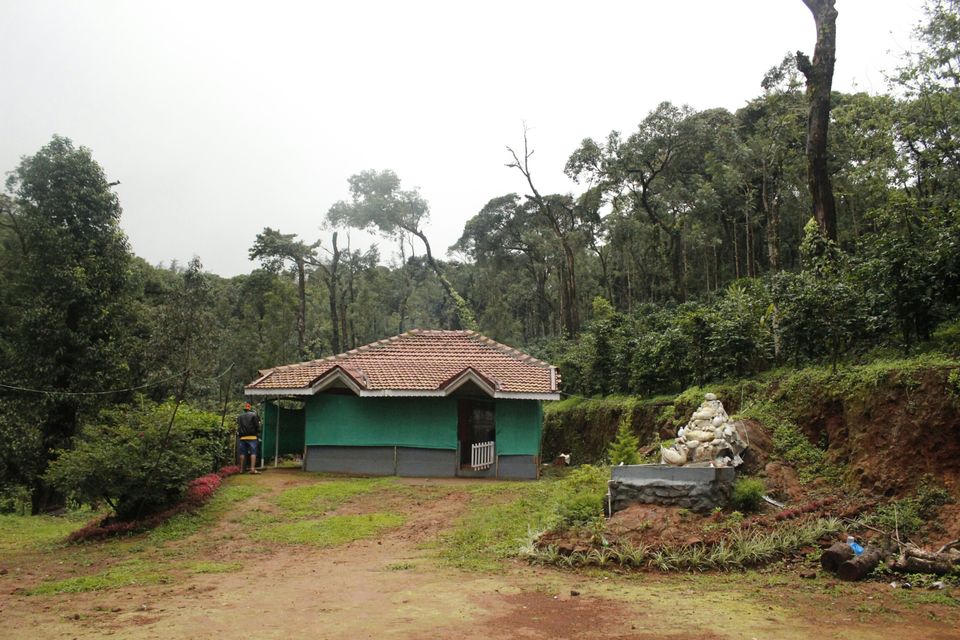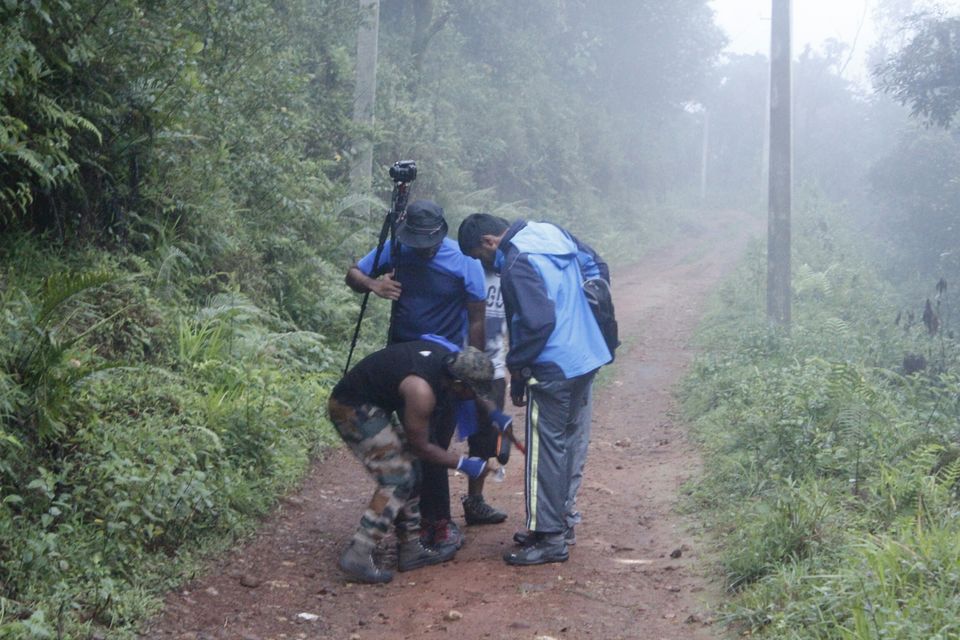 With some difficulty we pitched tents. Our main enemy started to attack us [Leeches .... ewwwwww]. We all became blood donors without our permission. We even invented dance named "leech dance[Jump...jump and dance so that leeches will not stick to your body :P] . After much fun, we rested at 11PM as our wakeup call is early next day.
Wake up call is given at 5AM to group but many were already awake because of leeches fear :p. We got ready and started out trek to the peak at 7AM. Fortunately no rain, but cloudy. Route is slippery so shoes with good grip is a good option to consider.
It's four KM from base camp to peak but this time it's a steep way. Foggy morning was our best booster for trek. Filled our water bottles from a small water flow there, believe me water is too sweet and fresh. As a group we were maintaining a steady pace as to keep all members in a chain. After trekking for one and half kilometer, route is more clear but steep. Green hills on every side and clouds below us [Just Imagine].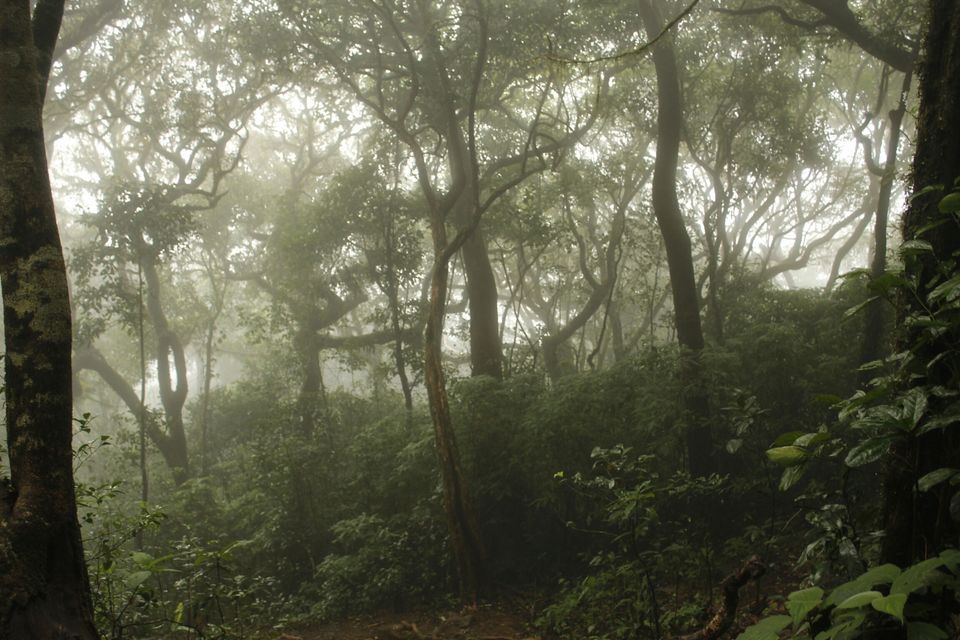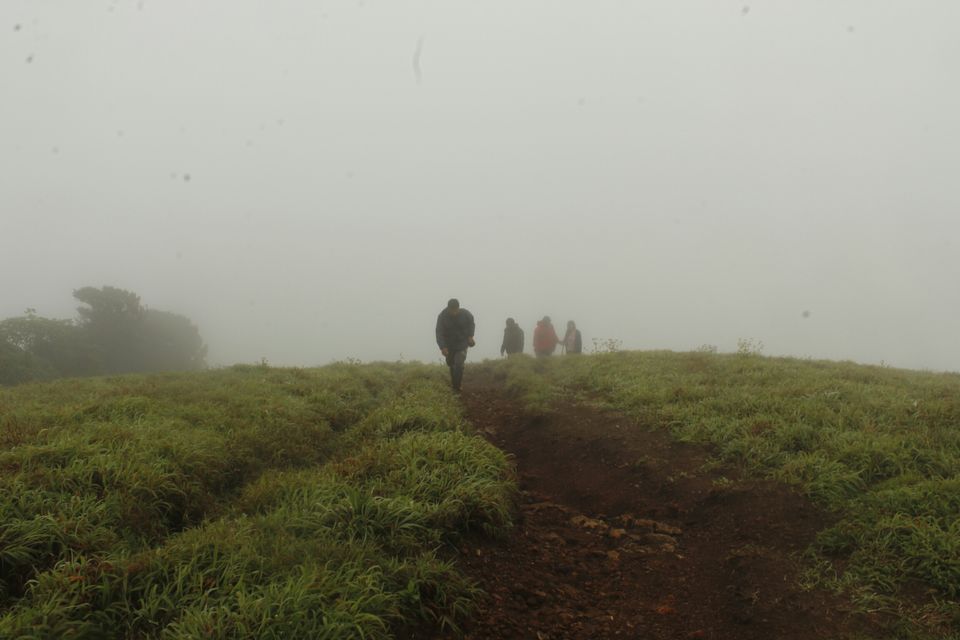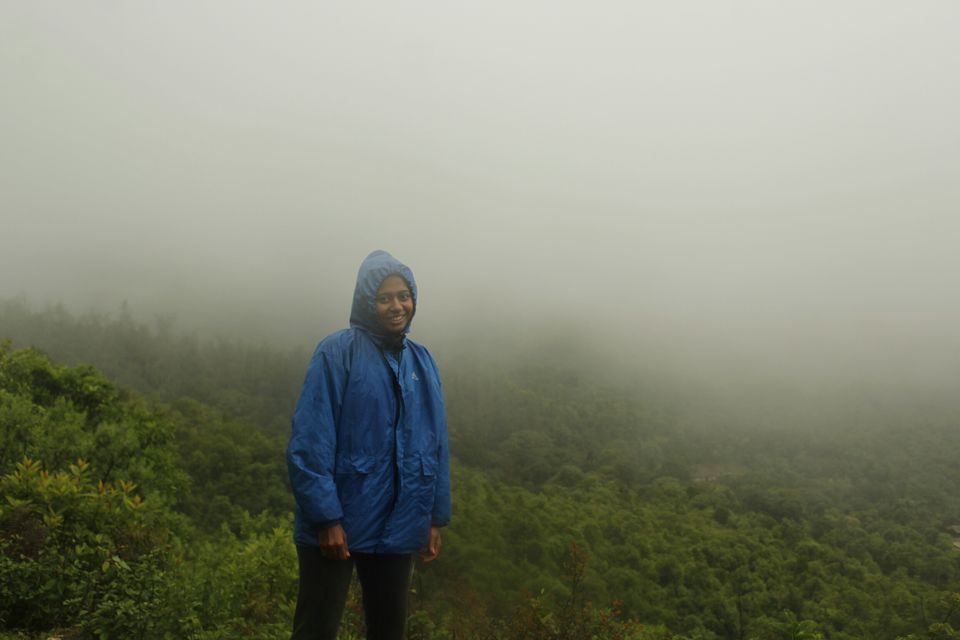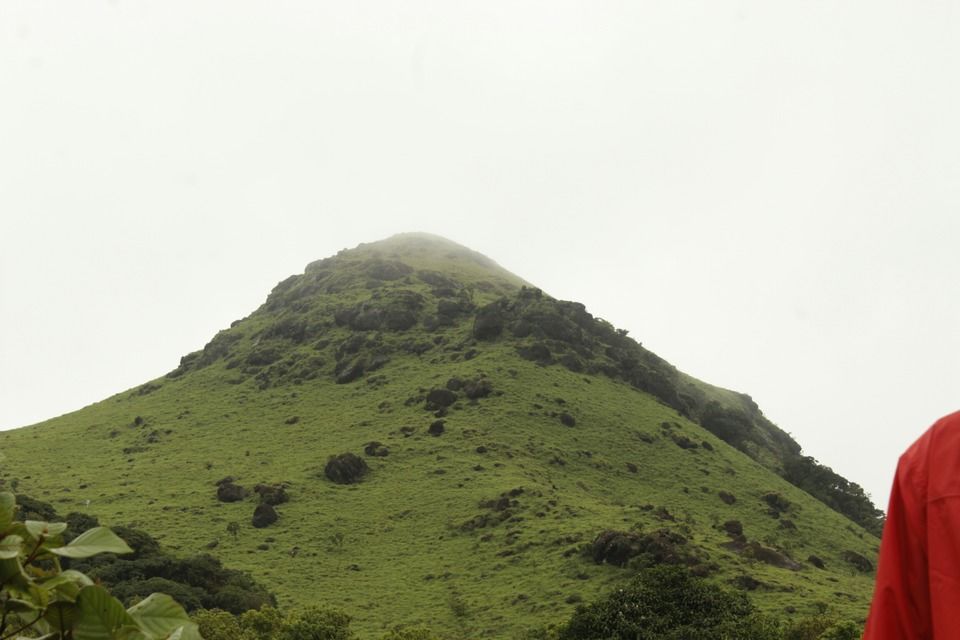 Last one and half kilometer is more difficult because no proper route, slippery rocks and a half KM trek through dense forest. It was already 8.45AM. So we increased our pace and to our advantage no rains and calm weather. Once we entered into dense forest, it was totally a different experience. Can't be described in words. It takes more time to trek thorough forest as it's more slippery. After you cross forest, you will see the peak but it's still far.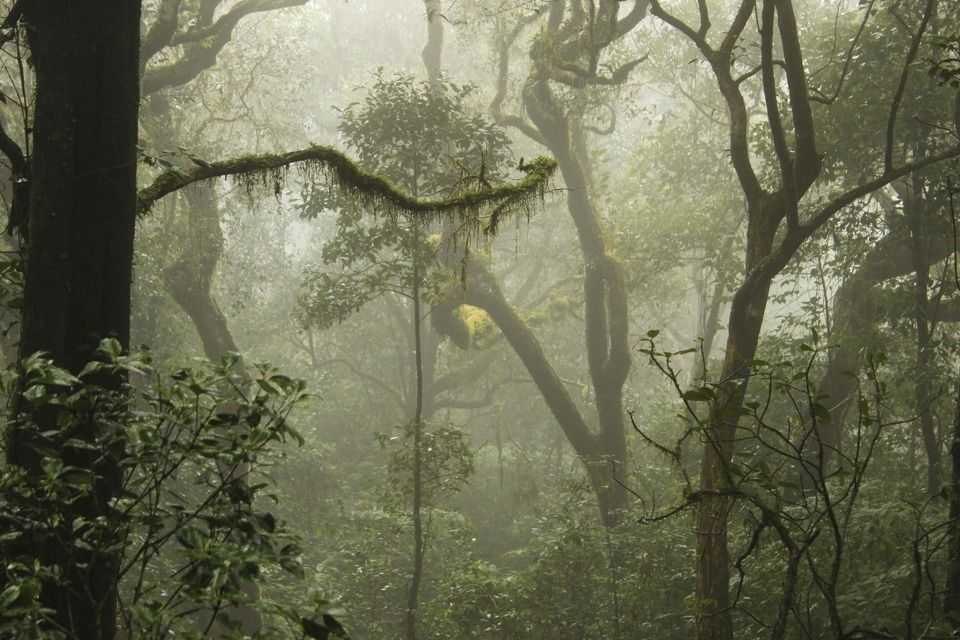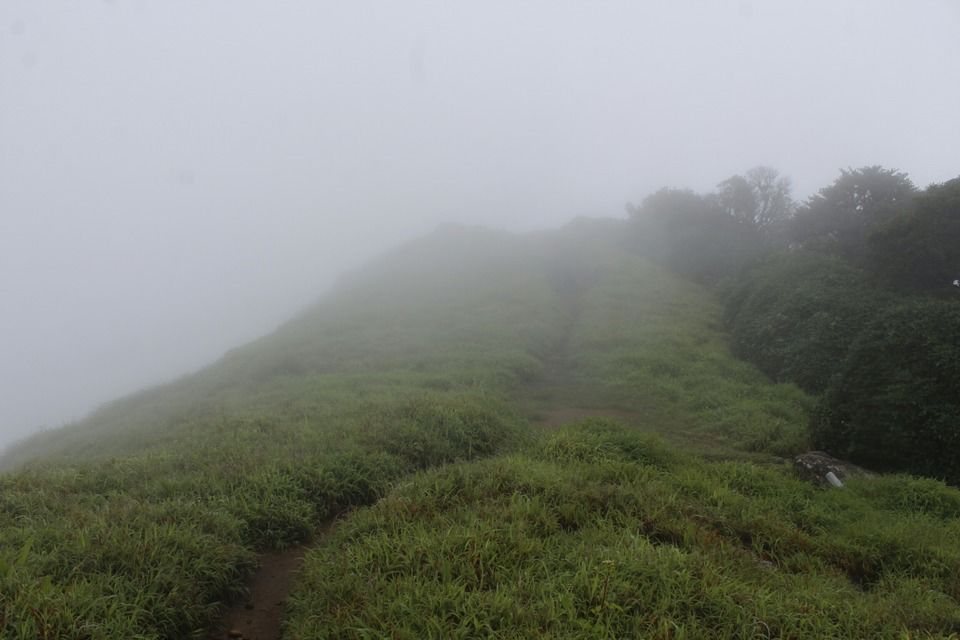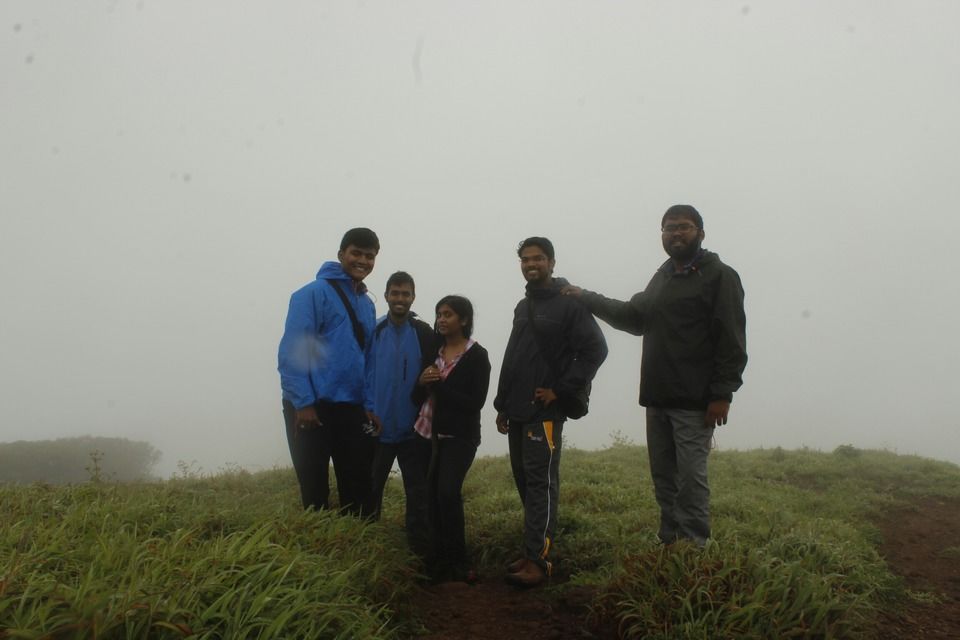 It's more foggy now and peak is covered in clouds. Most dangerous part of trek is last 300 meters. Chance of slipping is more here. If you stop for even a minute here leeches will be your friends and they will stick to you.
We reached peak at 10AM. Happy faces everywhere, clicking pictures and enjoying nature. Person standing 10 feat from me is not visible because of clouds. As we were on highest peak of Coorg everything is below us even clouds[ Believe me it's one of the memories will be with you for a long time]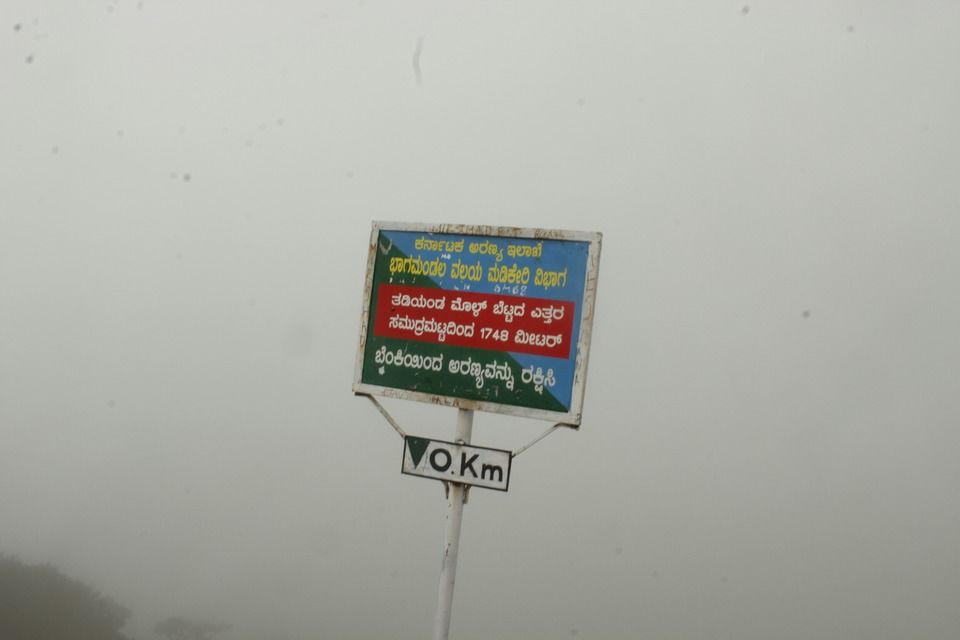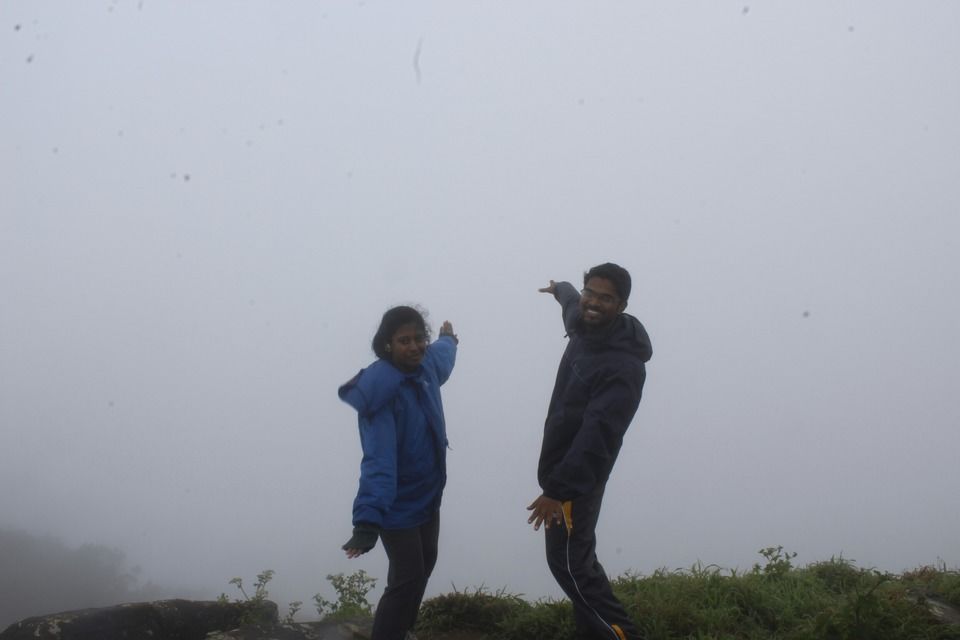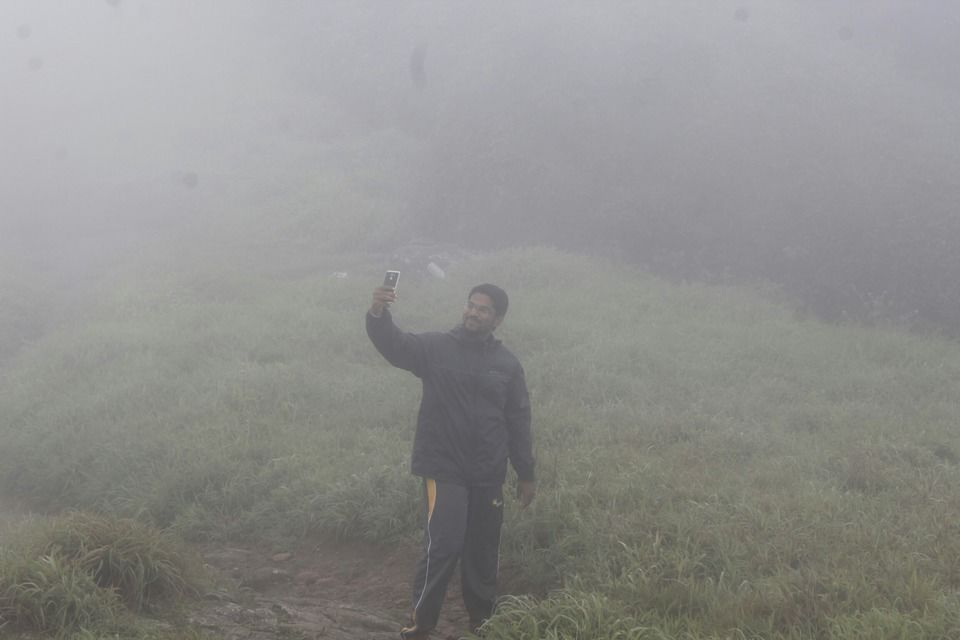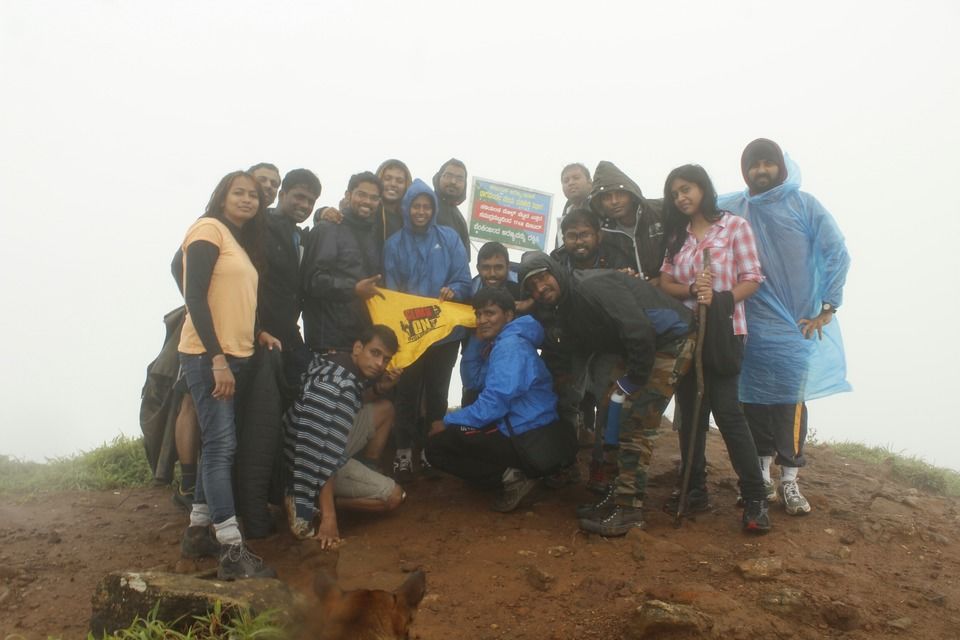 At 10.30AM we started descending, in trekking descending peak is more difficult than ascending because of the chance of losing control. Steady and slow descend will helps in avoiding any unexpected situations. Though we were not happy leave from the greenery heaven, our tummys are craving for some food.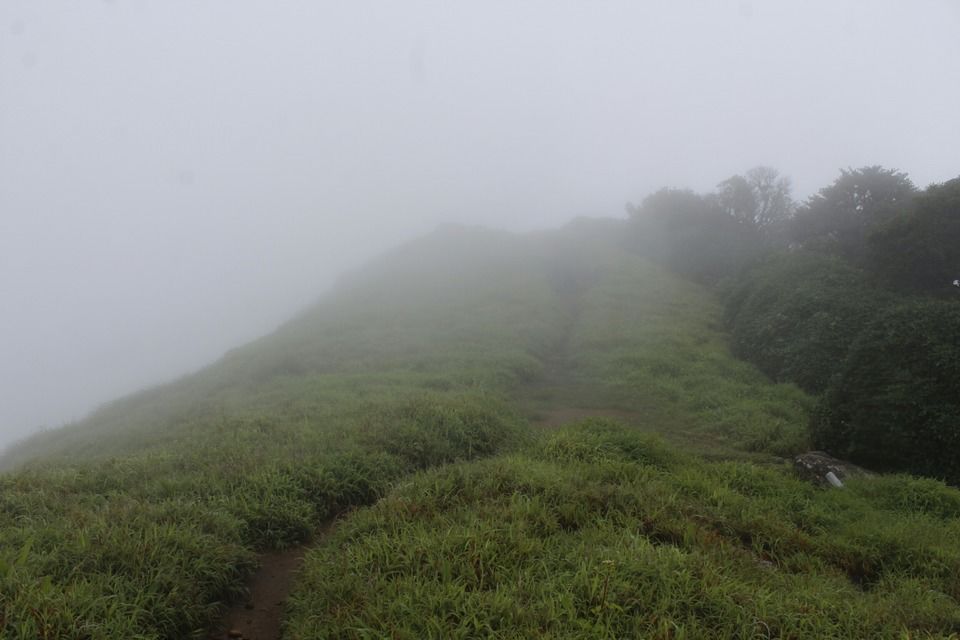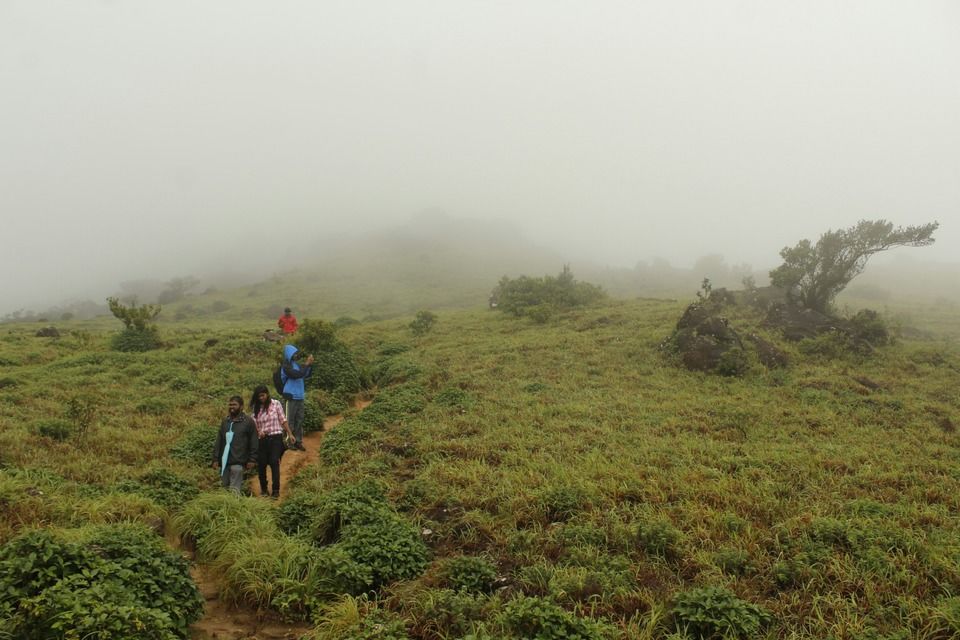 We had some late breakfast, packed our bags and started to place where vehicle is parked. Legs are paining, stomach is starving, heavy luggage in back, still managed to reach vehicle in short time.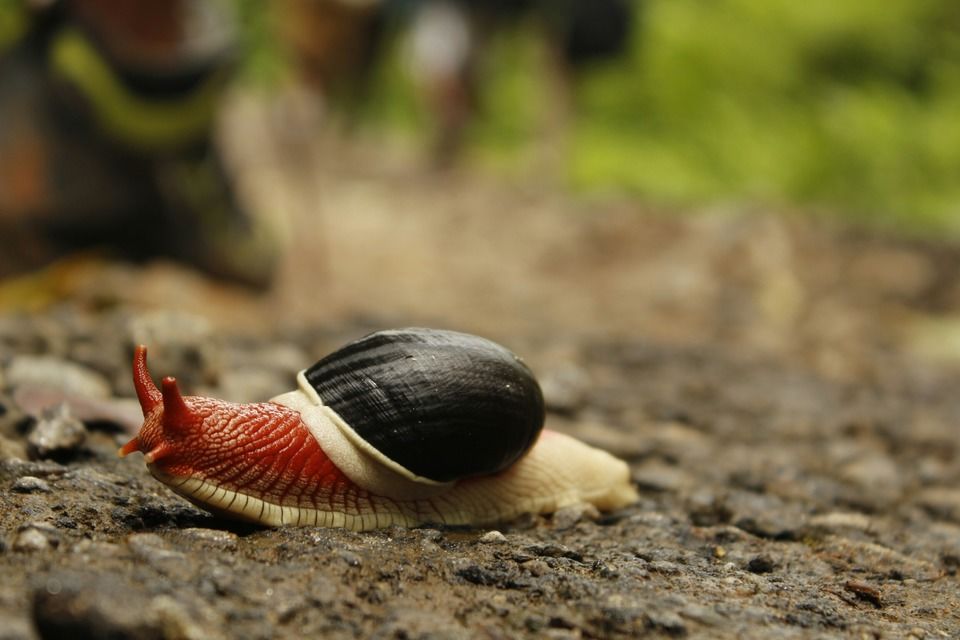 Started back to Mysore. Reached Mysore at 7PM and boarded bus to Hyderabad.
One of the best treks I ever organised and a great group of people.
Q&A
Best Time?
In Monsoon and winter[ Avoid in Summer as there will be no greenery]
Route?
Mysore- Kakkabe- BaseCamp- Peak - BaseCamp-Kakkabe-Mysore
Distance?
From Base village it's 7KM. First three KM is normal walk. Next four KM is difficult.
Trek Level?
Easy to Moderate
Leeches?
If you find a leech on your body, take a knife and peel it off from body. Apply some turmeric powder and keep band aids. Use knee length socks. You can't avoid leeches 100%.