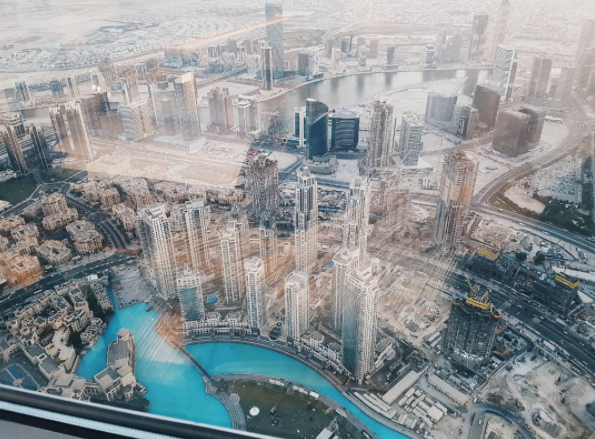 Marriage surely comes with a lot of life changes. For me, it was a similar experience that moved my life upside down. But this is no place to talk about how my life evolved, right? Let's talk about my honeymoon instead.
Keeping the tradition alive, I and my wife decided to head for Dubai, the most anticipated city for the best days of your life filled with wild adventures and a luxurious touch. We left from Karachi via a local airline, and the airfares cost us only 825 AED (224 USD).
Our trip was only for six days and we were very well aware of the fact that most of our time will be spent outside so we decided to book a hotel which would cost us fewer bills. Arabian Park Hotel seemed just suitable for our night's sleep. Their staff was very welcoming and helped us in every regard. The rooms were tidy and everything was just as promised. I would personally recommend this hotel if you are not looking for highly lavish facilities.
The view from our hotel was just fine. Have a look: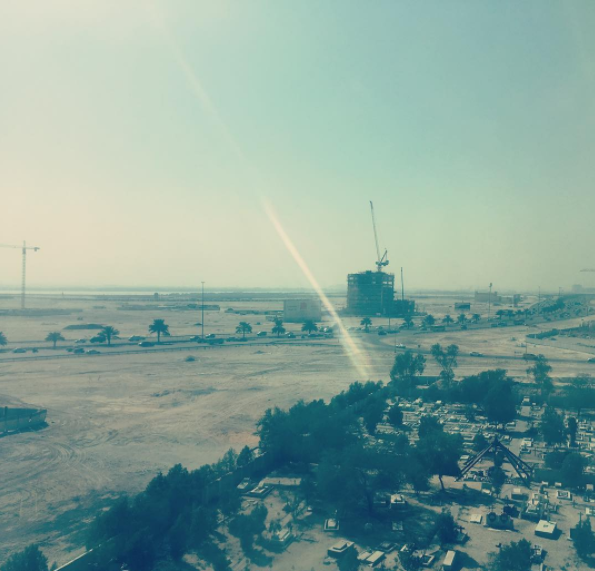 I had already carried out some research regarding what places in Dubai are most worthy of our visit. Six days was a short span of time to explore the whole city so we decided to see as many places we could.
Dubai Mall was on the top of our first visiting spree on our very first night in Dubai. When I reached there, I fell in love with its vastness. Its famous light and water show caught our eyes and we took many many snaps of it.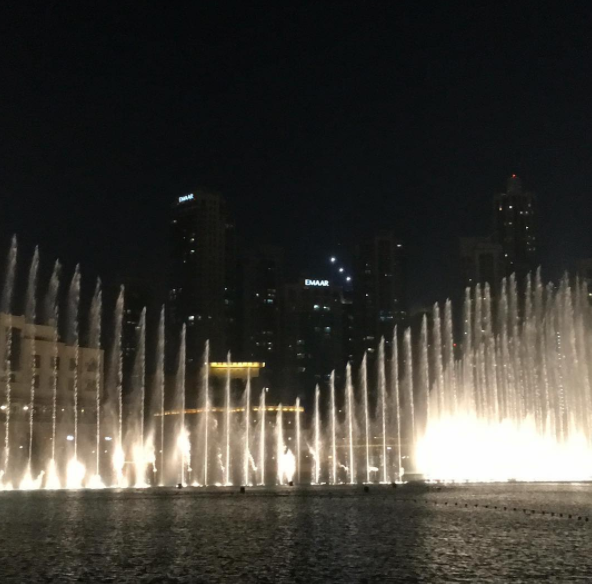 As a matter of fact, we did visit Burj Khalifa, Dubai Aquarium and all the other well-liked places you can think of. If it weren't our honeymoon I'd have surely gone for dune bashing as well but my dear wife carried an unusual fear of deserts called as xerophobia, and we had to abort that mission.
Everybody knows about the activities you can do at attractions like Waterparks and theme parks but I just want to describe our experience of yachting in Dubai. It can be a bit expensive but it is totally worth the money. There are a lot of yachting services in Dubai which offer special packages for two persons. Your trip can be of 2-4 hours depending on the package you opt for plus it'll be great if you go for traditional cuisine although they offer you multiple options.
The best part about Dubai yacht is the breathtaking views you get to witness while cruising over the blue waters. All the sky reaching skyscrapers diffused in a single view. With all my confidence I can say that my time spent on that yacht were the best hours of my life. We watched the sun go down as the city behind us transformed into a light city, what else would you wish for on a honeymoon?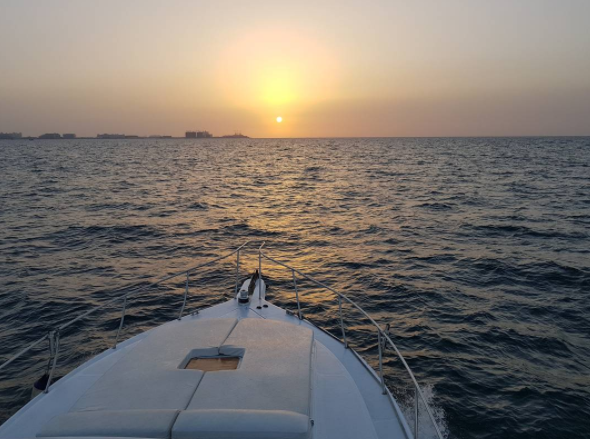 For yachting, you will have too many yacht rental Dubai and you can choose services of any based on your preference. Just by the way, Dubai Aquarium is a must if you are visiting Dubai anytime soon. Here, have a look at the gigantic glass container having aquatic animals of all kind.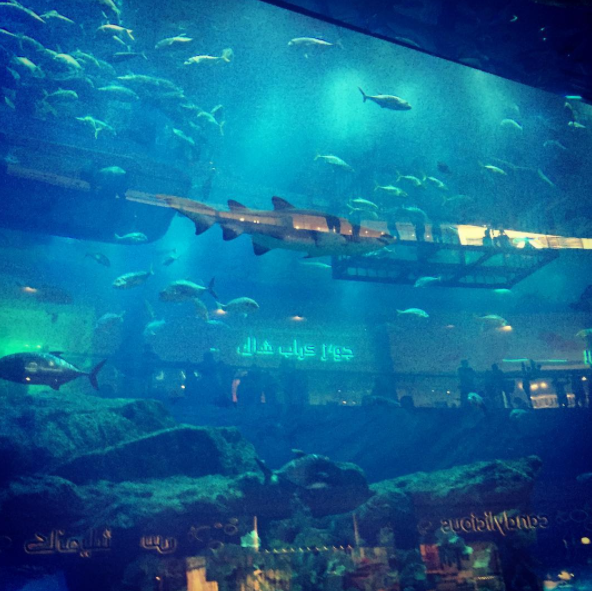 Also, this Al Noor Mosque has a spectacular structure. Do give a visit there as well and fall in love with a an artistic piece of brilliant architecture. At night, it looks like a building directly imported from heaven.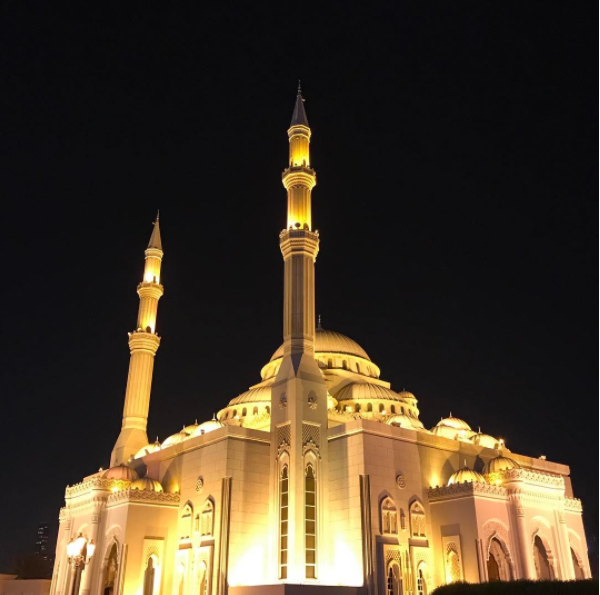 In short, my trip was a memorable one and there could be no better place to enjoy your honeymoon. Dubai surely is the coolest city in the whole Middle East to hang around. And and, I would love to be of any help. Just message me and I'll guide you as much as I can.