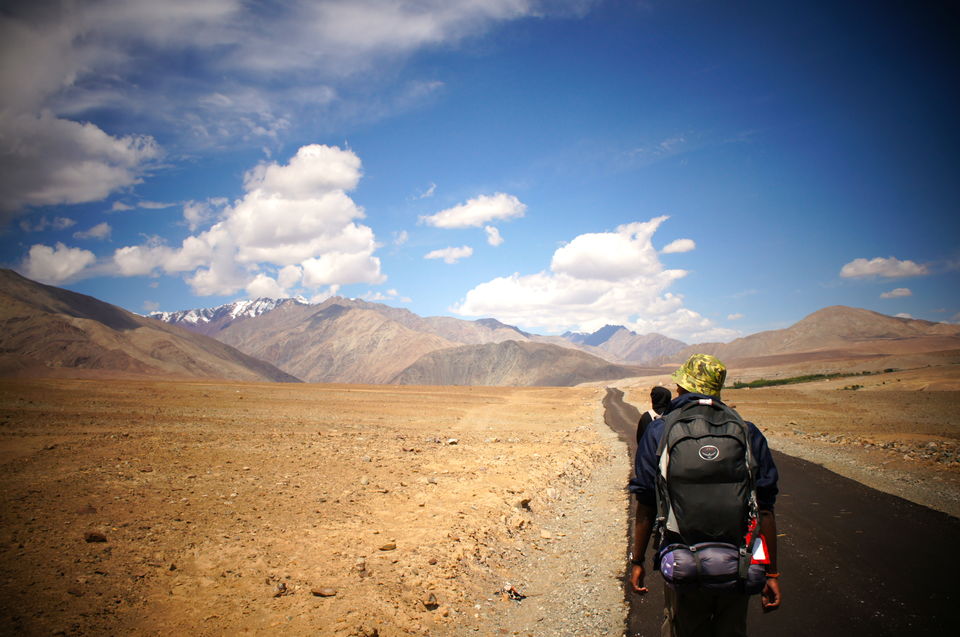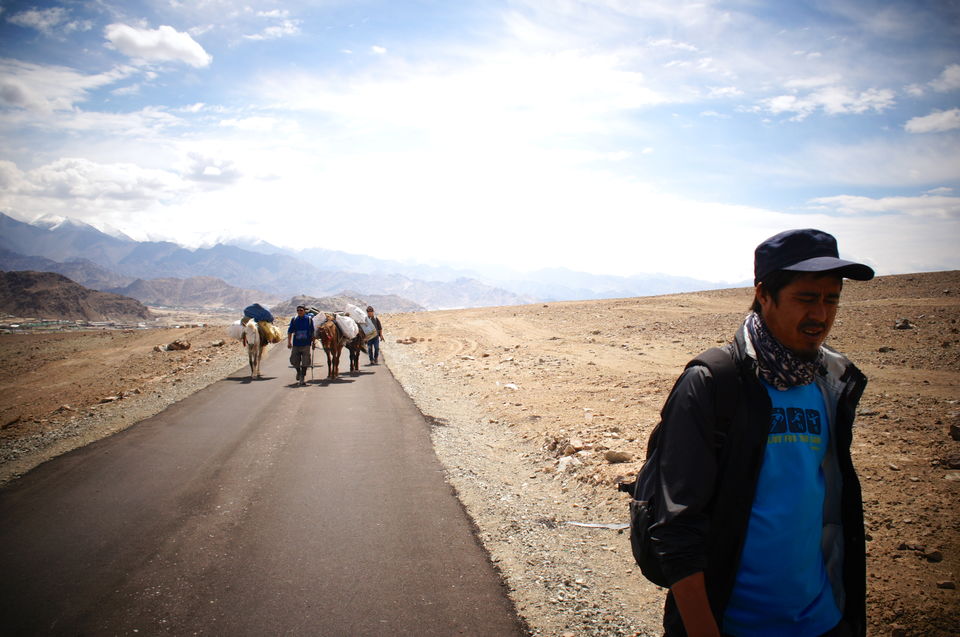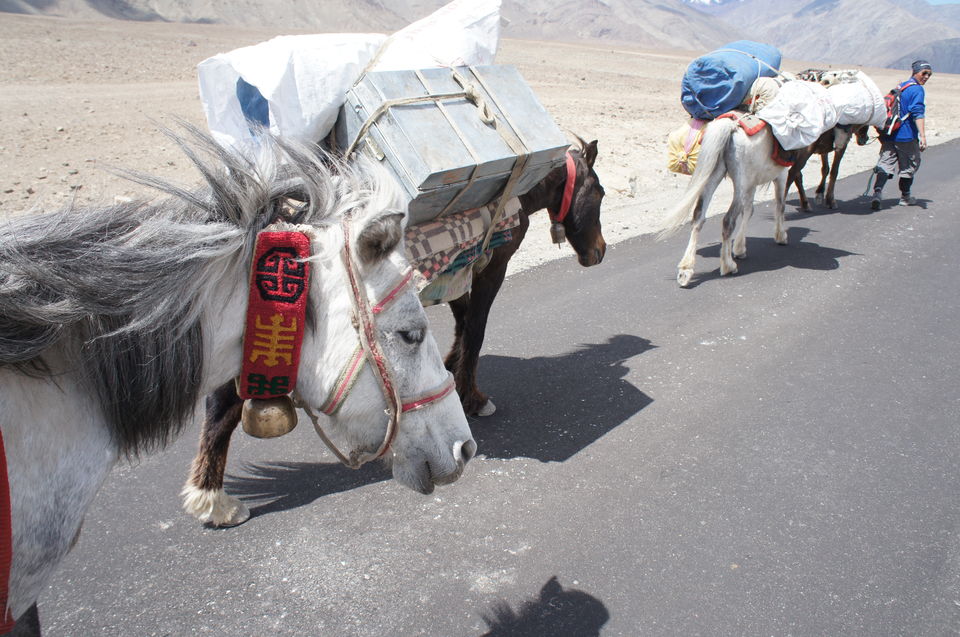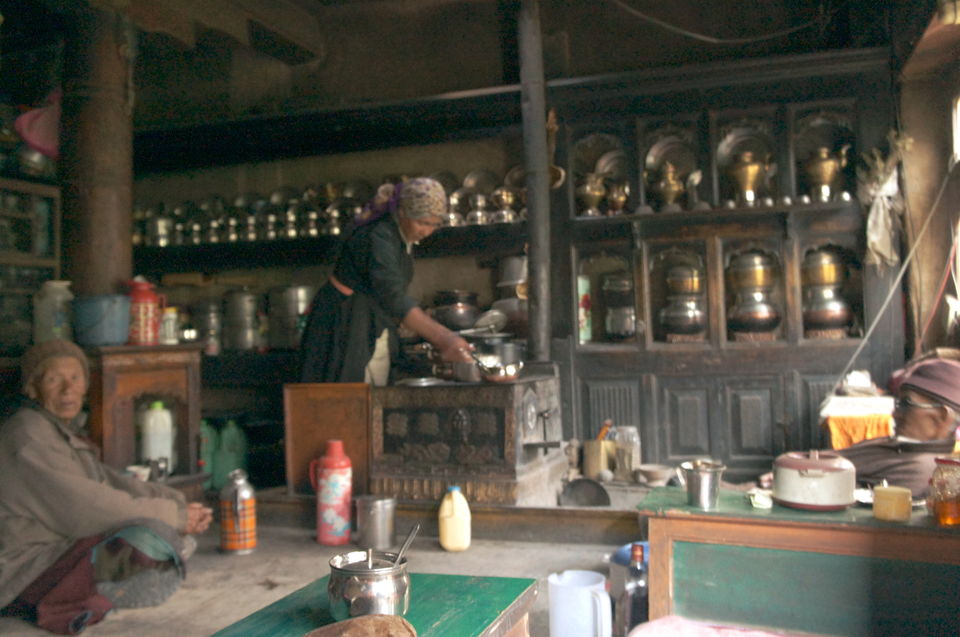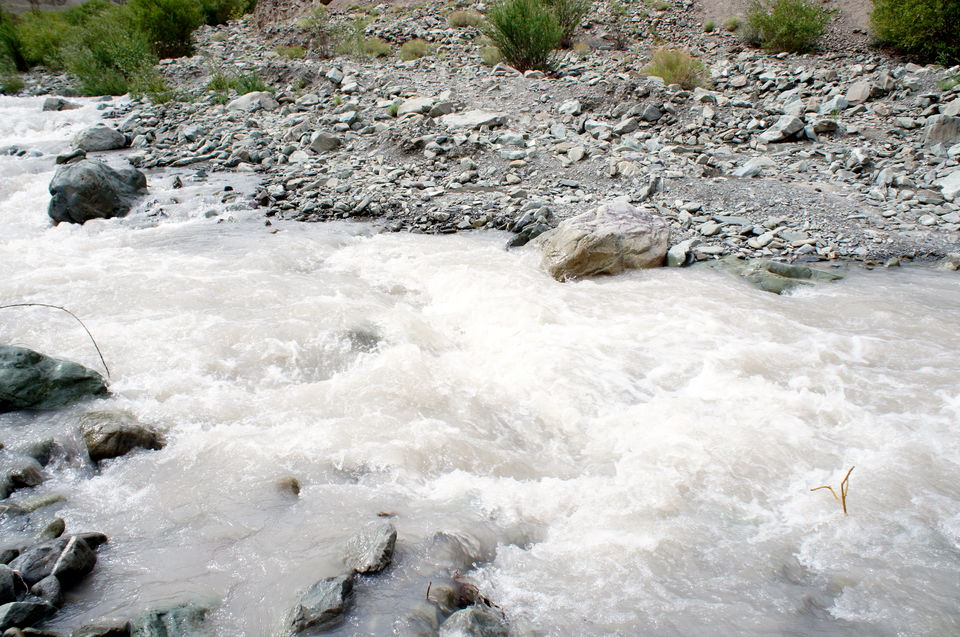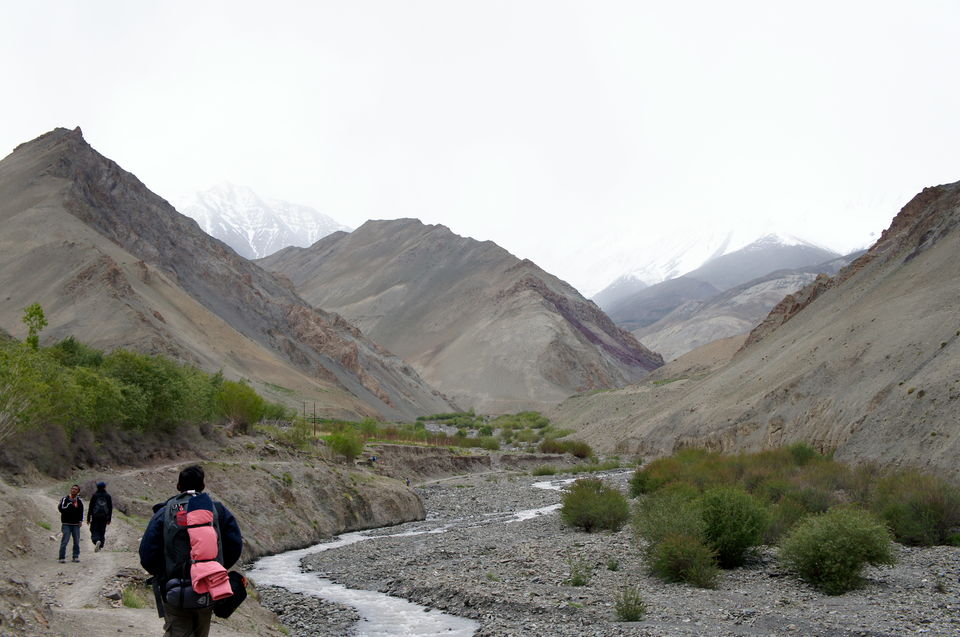 Day 1 to Spituk was a 12 kilometer walk in arid desert conditions for 6 hours.
We were walking alongside horses.
We arrived at a little village & lived with an elderly lady & 2 elderly men.
On day 2, we waded through rivers because some of the bridges had been washed away. This was a fun obstacle course!
Most of the terrain was rocky & we clocked in about 9km of uphill and downhill. The weather was pleasant like spring.
As we were reaching Zingchen village, I had shortness of breath & was breathing heavily. My guide was concerned about me.
Zingchen is such a beautiful oasis of calm. I enjoyed my time in the fields, walking around & absorbing the views.
I was so nervous thinking about the last day because I knew it would be tough, I could hardly eat dinner. Our guides were so friendly & reassured me that we should be alright. I really didn't want to be a burden or a quitter. I wanted to finish it but I just didn't know what lay ahead or how to go about the hike.
The final day was the journey from Zingchen to Stok. We started our hike early. I noticed I had shortness of breath & the feeling of pins & needles in my hands. I didn't want to make a fuss & I thought that if I ignore it & persevere it would go away. I really wanted to enjoy the hike & finish it. So I shut up, focused & persevered. Thankfully, those feelings subsided after 2 hour. I think my body acclimatised to the altitude in the mountains. The journey up the mountain was tough & it felt like a long time before we reached the summit. The more I thought of reaching the summit, the longer it felt. I decided to be present & focus on each step. Forget about feeling self-conscious if I was slow. It wasn't a competition & the most important part was staying safe & focused. After a while I got better. As Subhen says, "Trust your feet".
I really enjoyed the journey & by lunchtime, we reached the top. 1000ft up! We went from about 3o00ft to about 4000 ft. Absolutely spectacular!
We were reaching the end & we had the option of walking down or sledding down. I wanted to walk but was so tempted to sled. So I held onto the guide for dear life & sled. I was laughing a lot & it felt pretty magical.
It felt really trippy because the mountain was a multitude of iridescent colours.
We continued our hike & there was one section that was really scary, I had to jump down to cross a gap & if I missed my landing….that would be the end of me. I was terrified but there wasn't a way out so I jumped. Quite remarkable what I can do in gun to my head situations.
Towards the end of our hike, we could see the Himalaya's at a distance.Unbelievable! This image is real.We took the longest time, I was taking too many photos & I wanted to enjoy the walk. At one point, Subhen was so embarrassed he told everyone that I was a 'professional photographer'.
I was exhausted but happy. Thrilled that I did something unbelievable & pleasantly surprised that I enjoyed it.