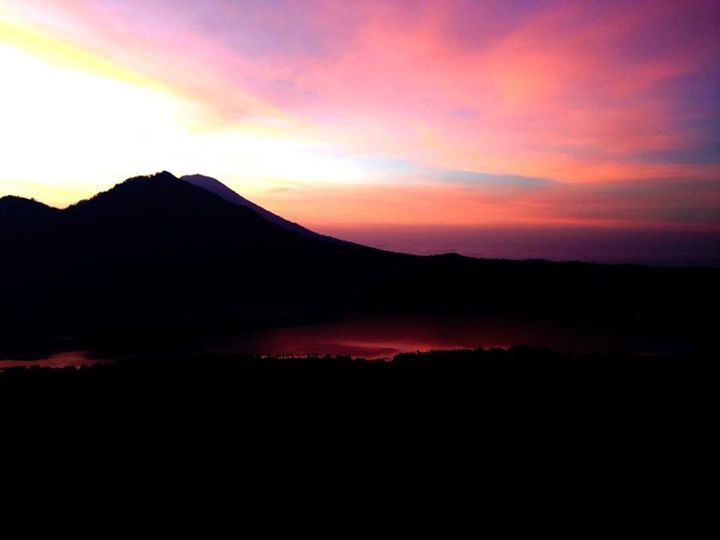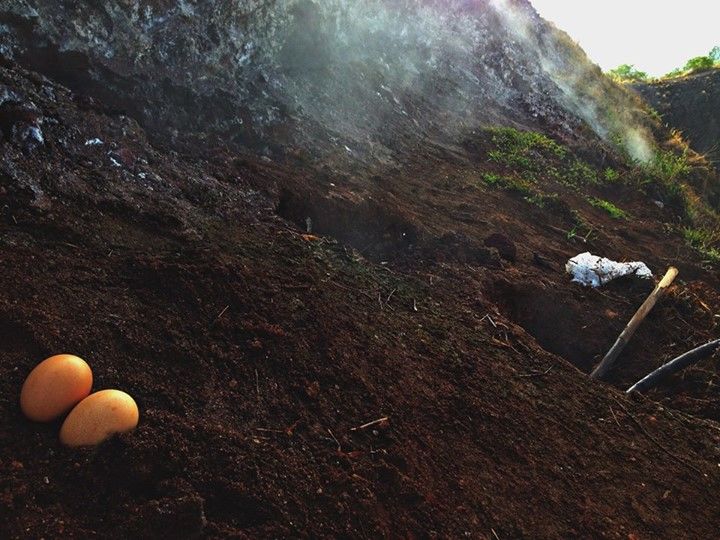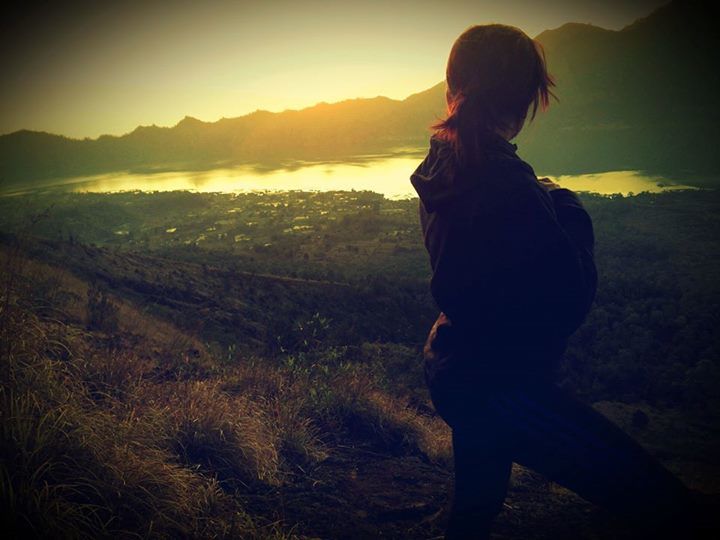 Mt.Batur (1717 meters) is the most active volcano in Bali. This trek starts at 2 AM and if you sign up with a tour, they will pick you up from your hotel in Ubud. The drive from Ubud to Kintamani is around an hour or so and you arrive at 3AM in time to start your hike to the summit. It's pitch dark and there is a nip in the air. You are freezing from excitement and the biting cold. You sip on hot tea and get your gear ready before your ascent – warm clothing, torch, stick, etc.
If you've signed up with a tour, the facilities usually includes your transpiration to & from your hotel, tour guide, flashlights, breakfast, and entrance fees to Kintamani. We signed up for a private tour as we wanted to get off the beaten track and hike the part of the volcano emitting steam. Our guide pushed us on to climb the mountain so we would make it to the summit in time for sunrise. The climb is not so steep but you have to be watchful for loose stones and sometimes it is a sheer drop off the edge of the mountain. Plus you have to remember it's pitch dark; if you've picked a moonlit night then consider yourself lucky. So on we trudged up the mountain and in about 2.5 hours we finally got to the summit. We perched ourselves on a ledge far away from the crowds and watched the most AMAZING SUNRISE. The majestic views of the lake and surrounding mountains in the morning and the rugged beauty of an active volcano make this trip a must for visitors to Bali.
After witnessing the sky painted in varying colors of red, orange and yellow, we finally got up and made our way to the other side of the mountain. We hiked for an hour more and finally spotted steam emitting from the ground. This was when our guide stopped us and said it was time for breakfast. He pulled out two eggs from his bag, made a hole in the ground and covered it with brush. In under a minute, VOILA!!! We had ourselves three BOILED eggs. Cooked naturally in volcanic earth and steam. A simple breakfast but one of the tastiest and with a view no amount of money can buy.
So to sum up, do go in for this hike as the views at the summit will surely pay off. And yes, at the end of your trip, do remember to tip your guide generously.
Don't leave Bali without doing this hike. The sunrise hike usually starts at 3 am and you reach the summit of Mount Batur by 5.30 - 6 am in time for sunrise.