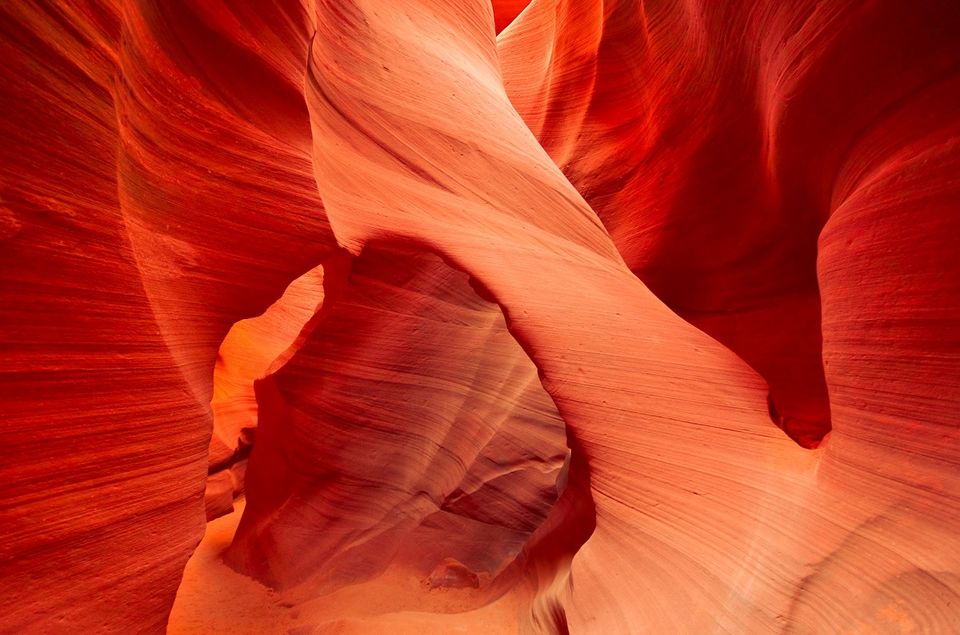 Bryce Canyon is a natural area in Utah that has been designated as part of the U. S. National Park service. Located in the southwestern portion of the state, Bryce Canyon encompasses 56.2 square miles, holding more than a dozen natural amphitheaters carved into the colorful limestone walls of the Paunsaugunt Plateau. Hikers come to the Canyon to enjoy the many trails, beautiful scenery and the variety of wildlife that makes it home within the park boundaries. Here are just a few reasons why Bryce Canyon should be on your list for your next vacation:
1 – A Range Of Trail Levels
Visitors to Bryce Canyon can choose from a number of trails which vary in difficulty. Several of the trails intersect, offering various terrains in the park, which makes it a favorite with hikers of all skill levels:
· Easy Hiking – Four different trails are available for easy day hiking in the park, the Rim Trail, Mossy Cave Trail, Queen's Garden and Bristlecone Loop.
· Moderate Hiking – Hikes who want a bit more challenge can use the moderately hard Swamp Canyon Trail, Tower Bridge Trail, Navajo Trail or the Hat Shop Trail.
· Strenuous Hiking – For individual who are experienced hikers, the Peek-A-Boo Loop, Fairyland Loop and Riggs Spring Loop offer more varied terrain with longer distances.
2 – Snowshoe Hiking In Winter
For a unique type of hiking experience, Bryce Canyon offers winter hiking in the snow. Snowshoe rentals are available in the area. The park offers ranger-led hikes under the full moon each winter, which makes a memorable experience of the park in cold weather that will last a lifetime.
3 – Back-country Hiking With Permit
Many of the more difficult hiking trails of Bryce Canyon lie beyond the maintained areas of the park into a wilderness of extraordinary beauty and variety. If you're a hiker that enjoys overnight trips, you can explore the rugged terrain of the park and stay at one of the many back-country camping sites that are available at Bryce Canyon. A back-country pass is required for overnight camping.
4 – Bryce Canyon's Many Amenities
In addition to the hiking opportunities, the area offers a number of other activities, as well as many lodging and dining options to ensure that your stay at Bryce Canyon is exciting, comfortable and well provisioned.
· Bryce Canyon City is the closest to the park area itself, and there are Bryce Canyon Lodging options as well. If you're looking to stay elsewhere, nearby towns can offer a scenic stay with all the amenities you need to be comfortable.
· The town of Antimony offers an Old West experience with a variety of lodging options from dude ranches to campgrounds.
· Boulder offers proximity to a number of different park areas, including Zion National Park, Capital Reef National Park, Cedar Breaks National Monument and Dixie National Forest.
· Cannonville offers a quiet, rural community close to Bryce National Park with a variety of lodging options.
· Tropic is a quiet ranching community close to Bryce Canyon with a number of lodging options for visitors to the area.
· Panguitch and Panguitch Lake are two communities close to Bryce National Park and Dixie National Forest in the midst of scenic landscapes with numerous lodging and eating establishments. Panguitch Lake is a favorite for fishing and land-based recreational activities like ATV riding and mountain biking.
Thousands of visitors come to Bryce Canyon each year to enjoy the natural beauty, opportunities for outdoor activities and the stunning rock formations that make the park so famous. The many towns surrounding the national park areas make a point of providing the services and hospitality visitors need to make the Bryce Canyon area a return destination, year after year.