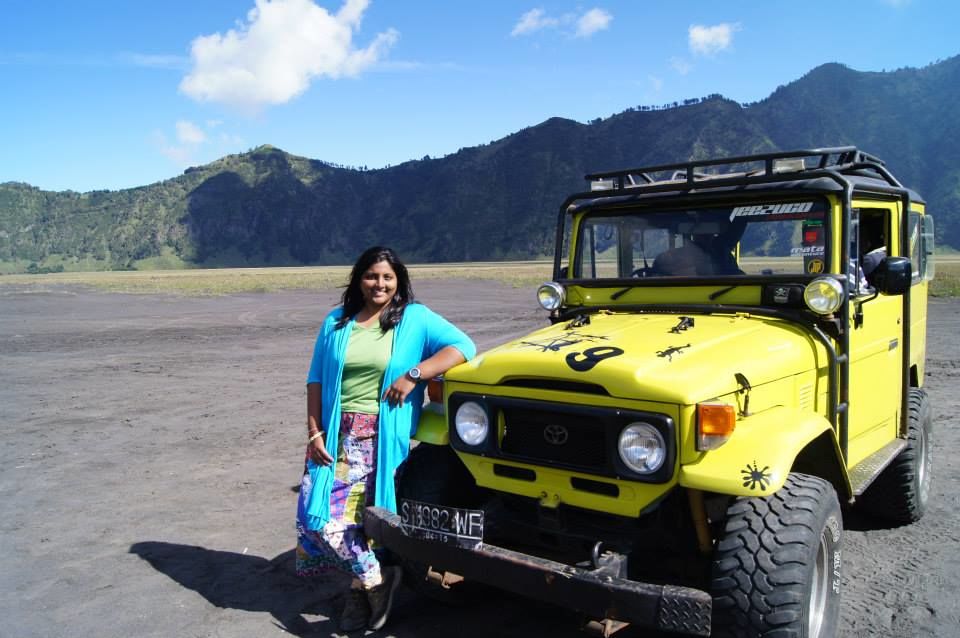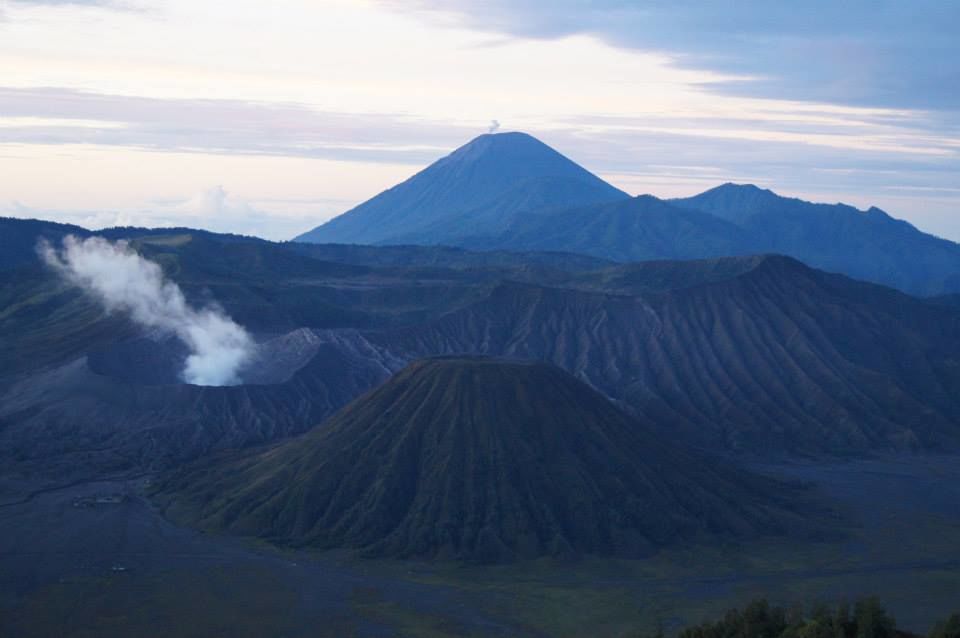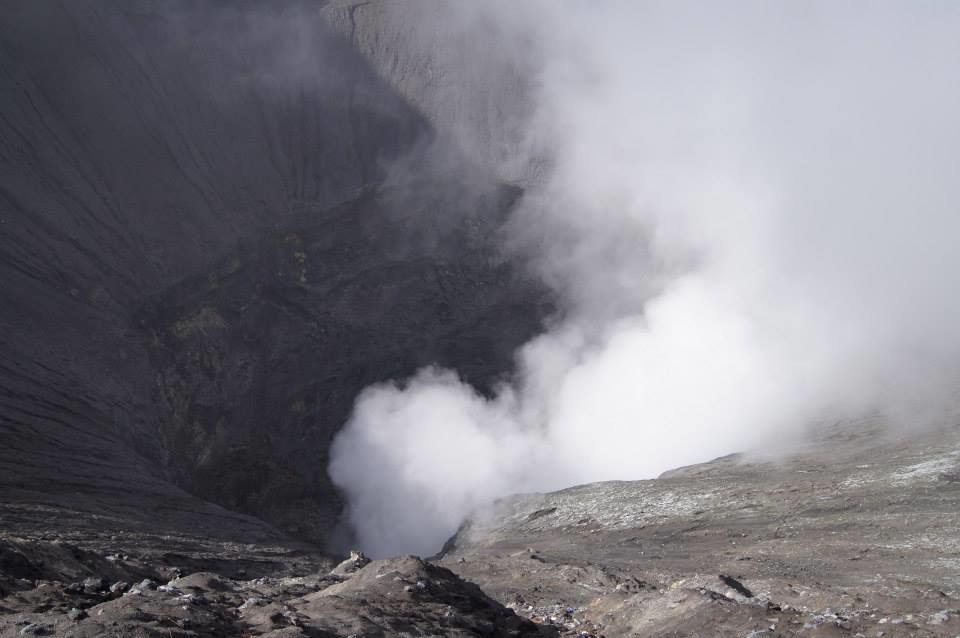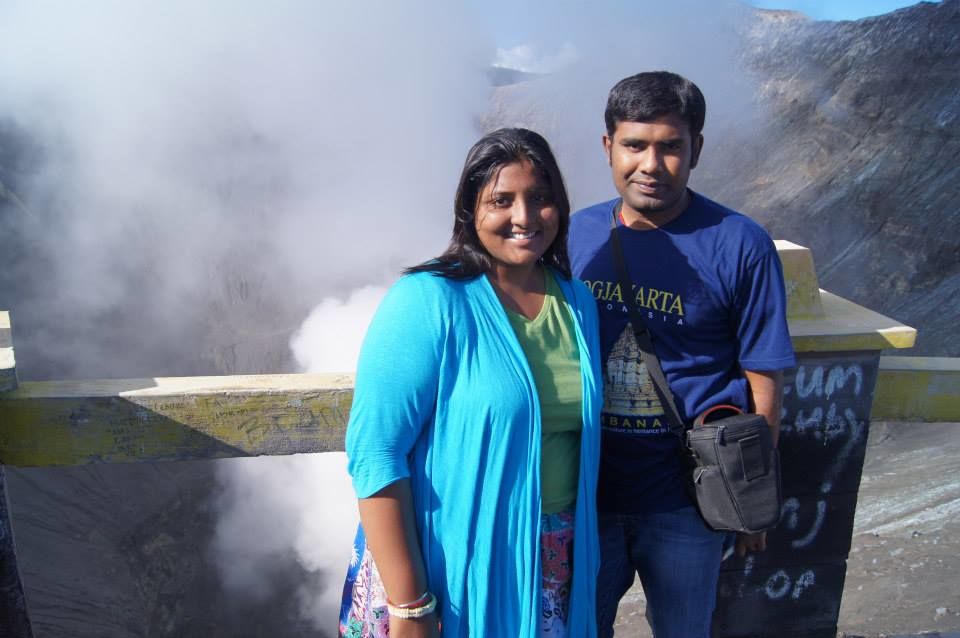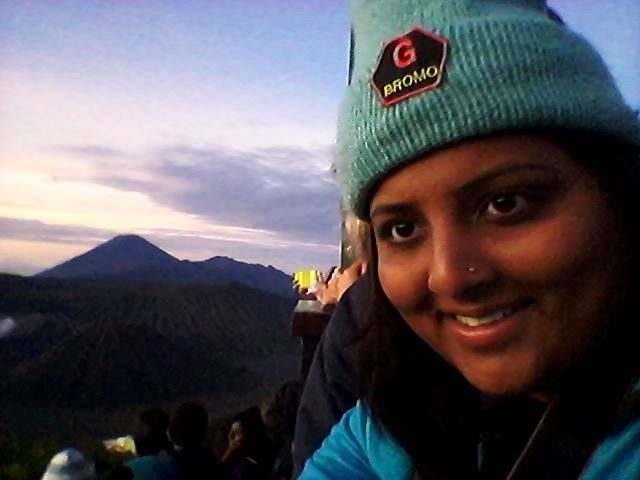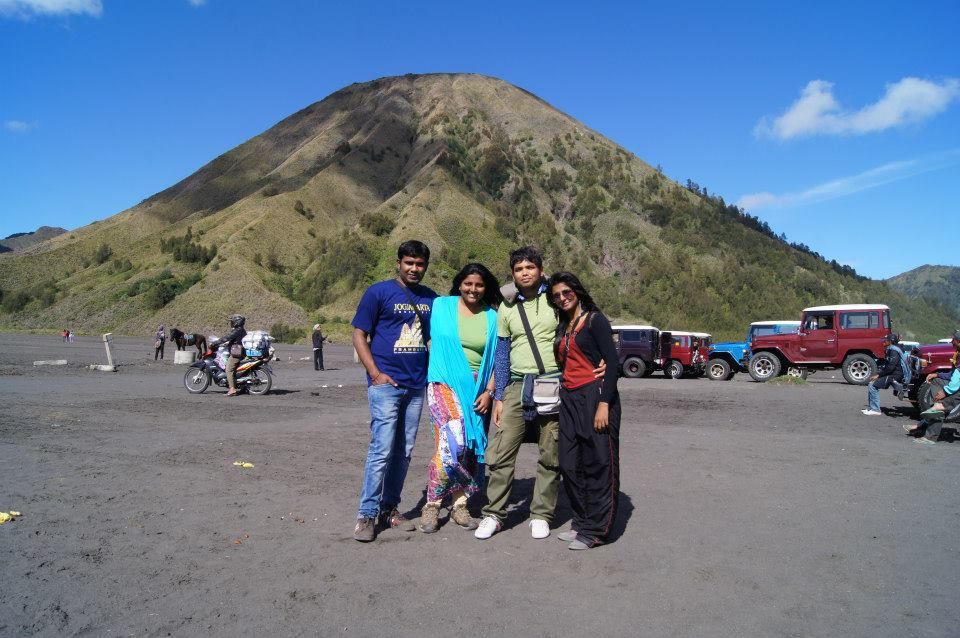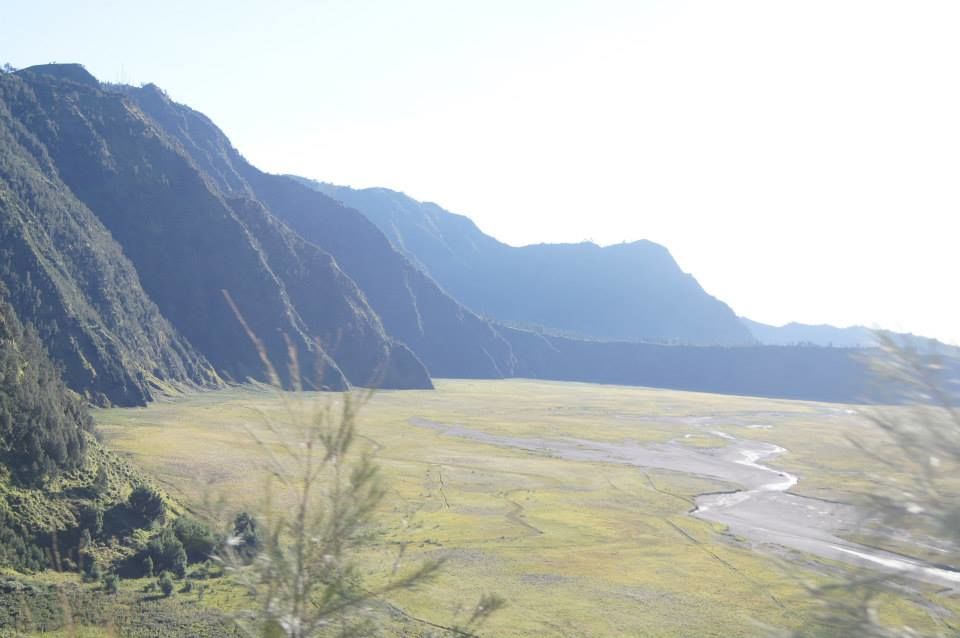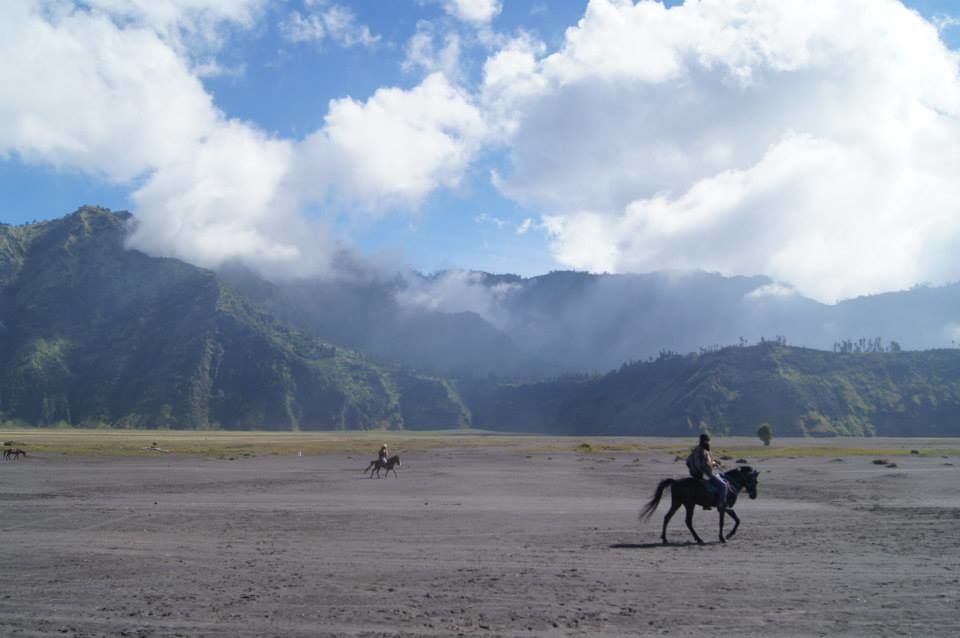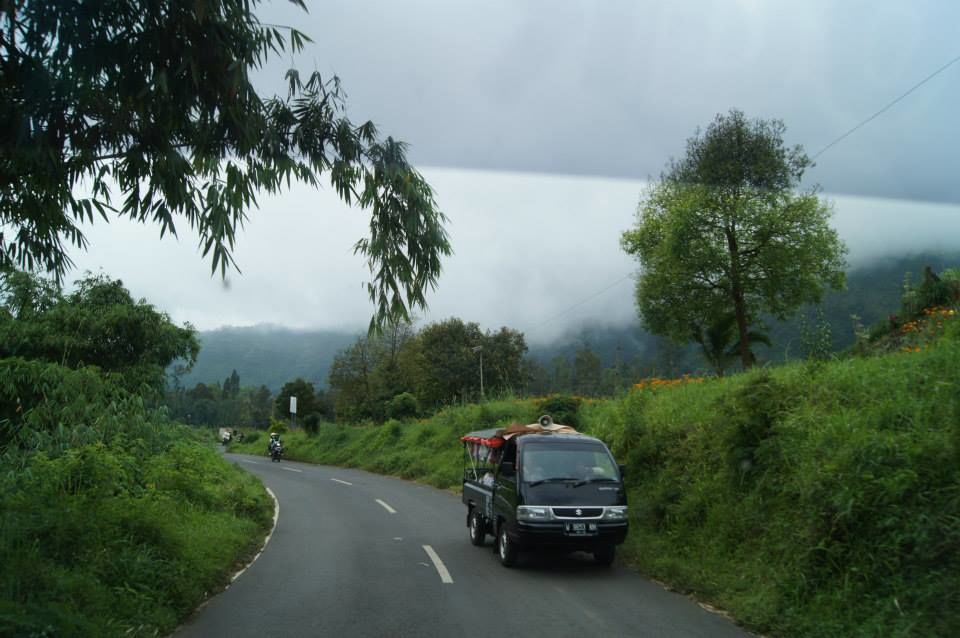 Mt. Bromos is an active volcano in the Java island of Indonesia. The Bromos National park is known for its breathtaking views of active volcanoes. Early in the morning, one can witness the steaming mountains of Bromos and Cemoro. 
How to reach there?
1. We took an early morning 7:15 am train from Yogyakarta to Surabaya Gubeng. We reached Surabaya at 12 noon. From Surabaya, we took another train to Probolinggo at 2pm and the journey lasted two hours.  
2. From Probolinggo, we took a shared minibus to the nearest tour operator. Cemoro Lawang, the nearest village to Mt. Bromos is a 2 hour drive from Probolinggo. We negotiated a deal for to and fro transport as well as Jeep transport early in the morning to the volcano and national park for sunrise. We were four of us and it costed us 375000 IDR for the transportation. 
3. We reached Cemoro Lawang at about 6:30 pm and stayed at Yoschi's guest house. The rooms are clean and worth every penny.
4. Early morning at 3:15am, we were picked up from our guest house. We initially went to the Bromos national park from where one can experience the breathtaking views of Mt. Bromos, Mt. Cemoro and other nearby places. One can see the landscape as it changes from volcanic ash filled plains and plateaus to the mountains finally ending into the sea. After the sunrise, we were taken to the active volcano, Mt. Bromos. It was a short hike up the mountain and there are concrete steps laid on the mountain. We saw the steaming volcano and took some pics, and returned to our guesthouse by 9 am. Our bus to Probolinggo was waiting already. We packed our bags in 10 minutes and started back to Probolinggo from where we were to travel further to Bali via Banyuwangi.