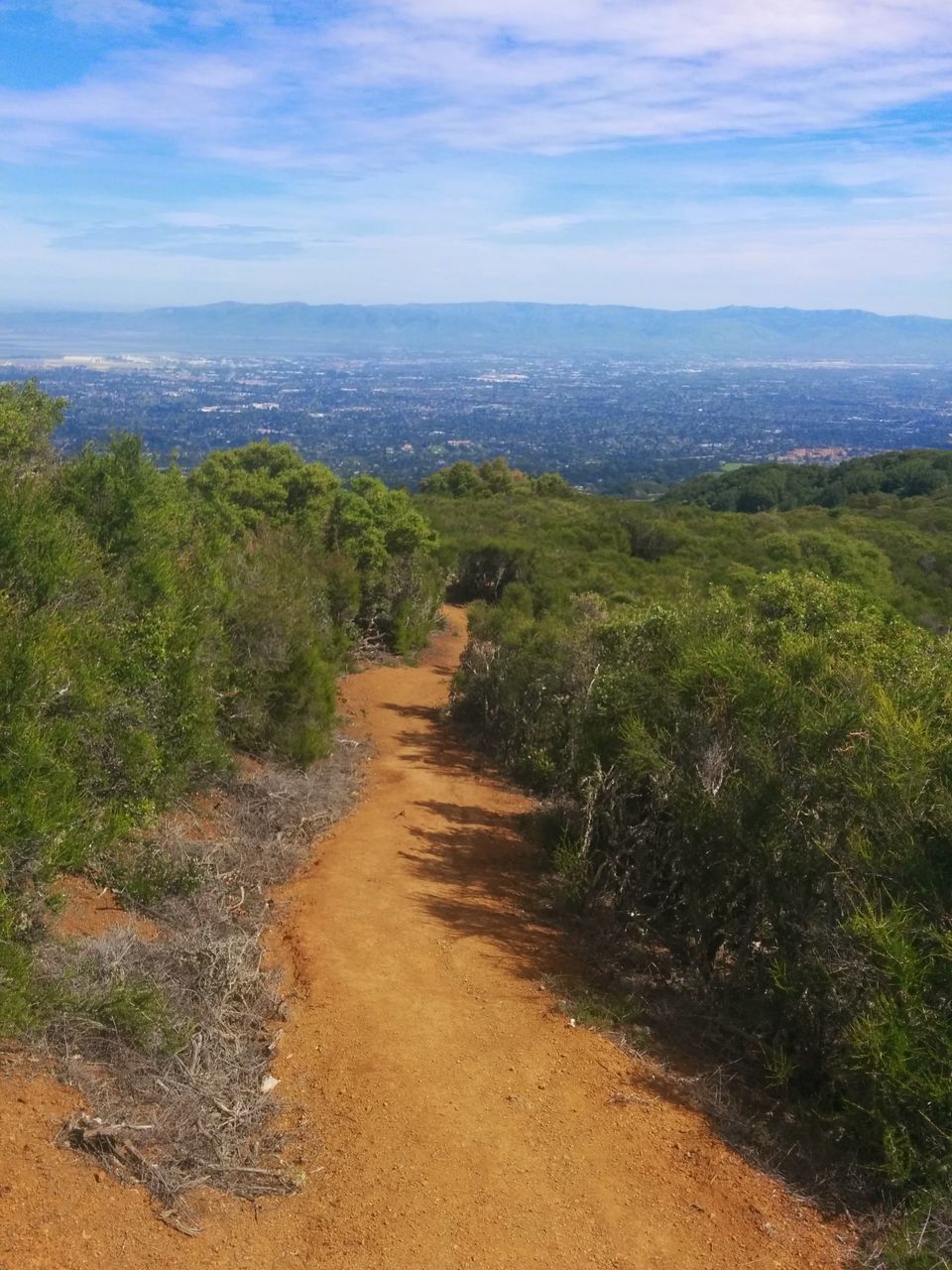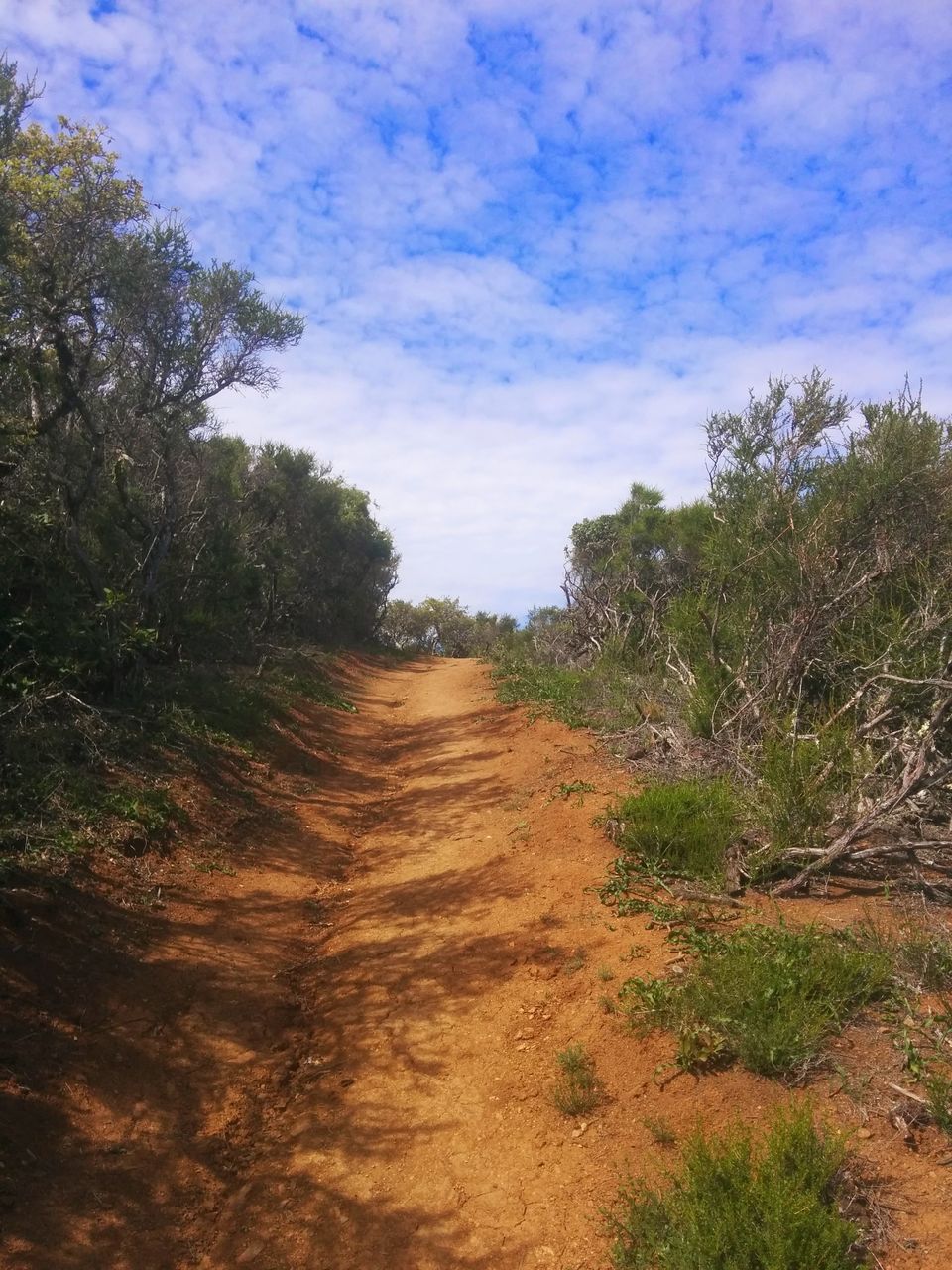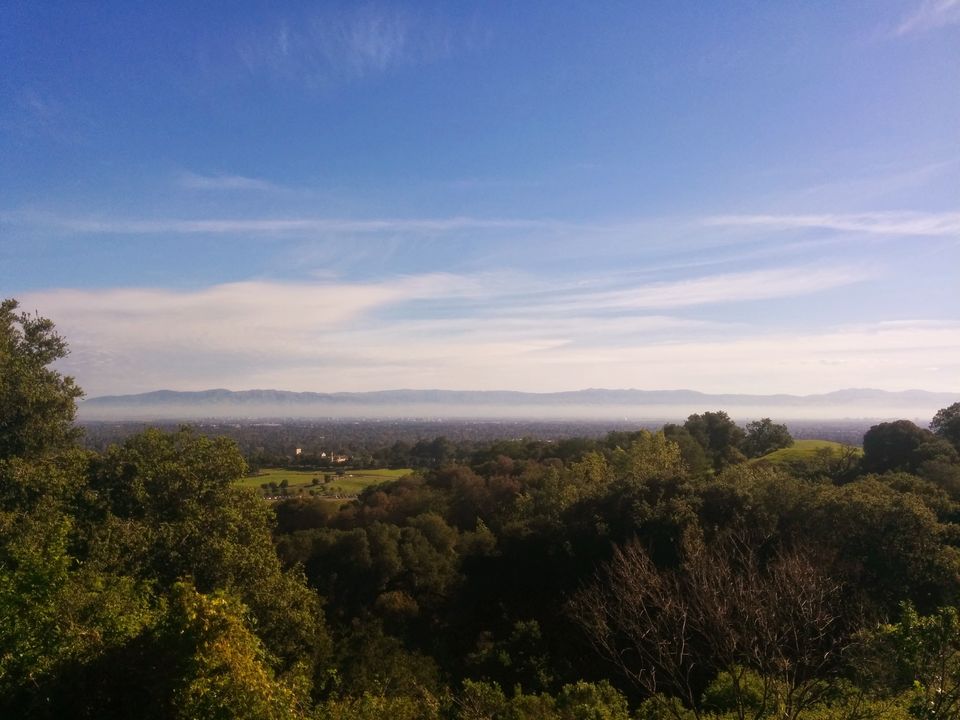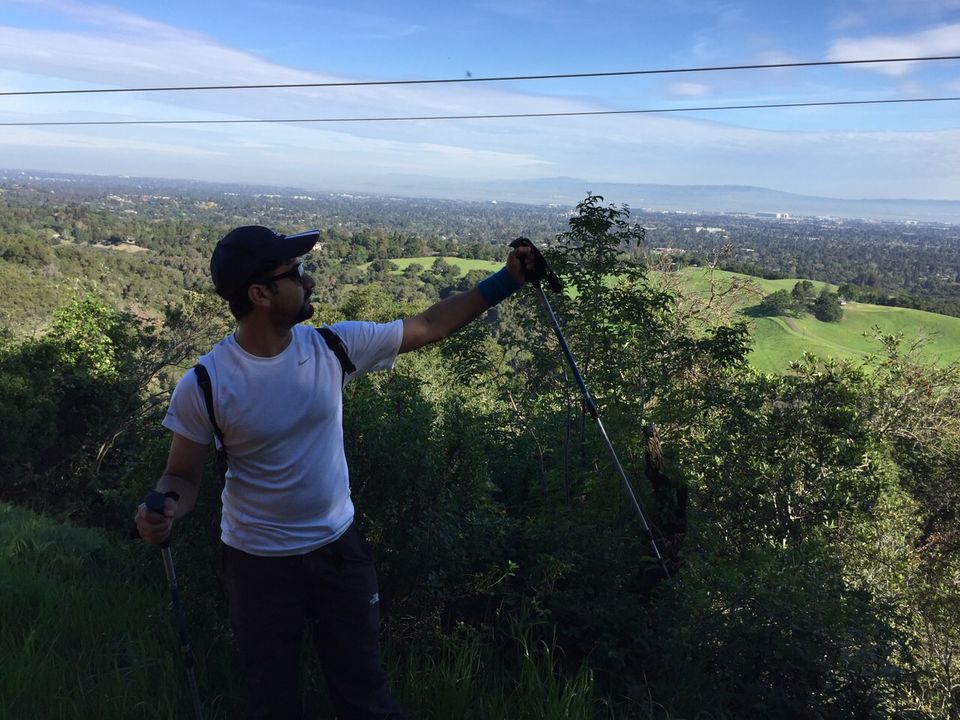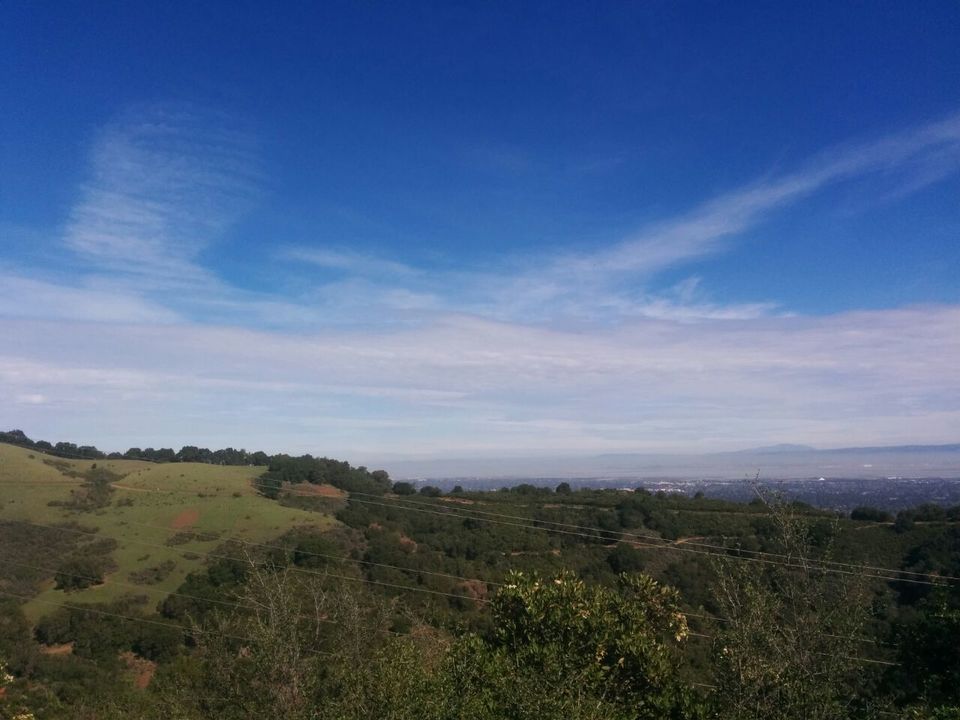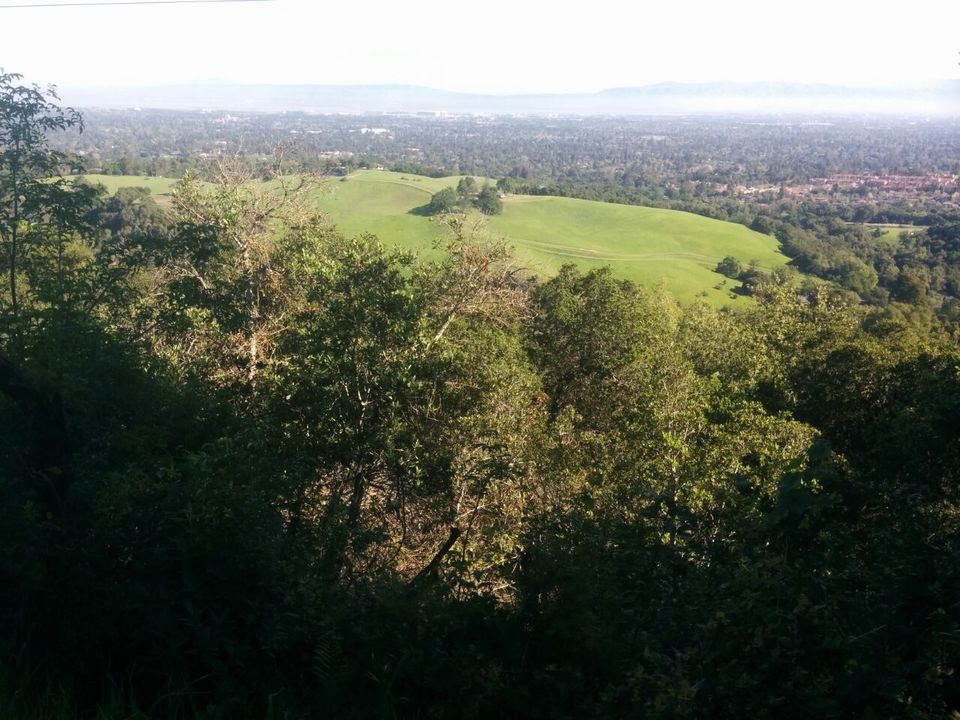 I found myself doing this hike when I was spending a day with friends (Akanksha, Saurabh and Dexter)  after a work trip to the Bay Area in California.
Akanksha, being a gung-ho hiker decided we need to hike. Saurabh and Dexter (who's a dog btw) being anti-hiking decided to stay back and relax.
The trail is hard, not because of the elevation, but because its a full day hike, and the fact that we were carrying very little water on a very hot day. The trail up features some very nice woodland, bushy outgrowth as well as sweeping views of the Bay Area. In fact, some say it has the best views of Silicon Valley of any trail in the area. The route is mostly wooded, but there's a long stretch shurubs near the top, while on the way back (we took a different route) we passed through some grassy meadows
There was also the promise of mountain lions and rattle snakes, none of whom we met.
But it was a great way to catch up with an old friend and spend hours on end talking jibber jabber, breaking all known rules of hiking etiquette, I was told later. 
The 20 KM+ hike was celebrated by some serious gluttony at In-n-Out, involving several cheeseburgers and sodas!