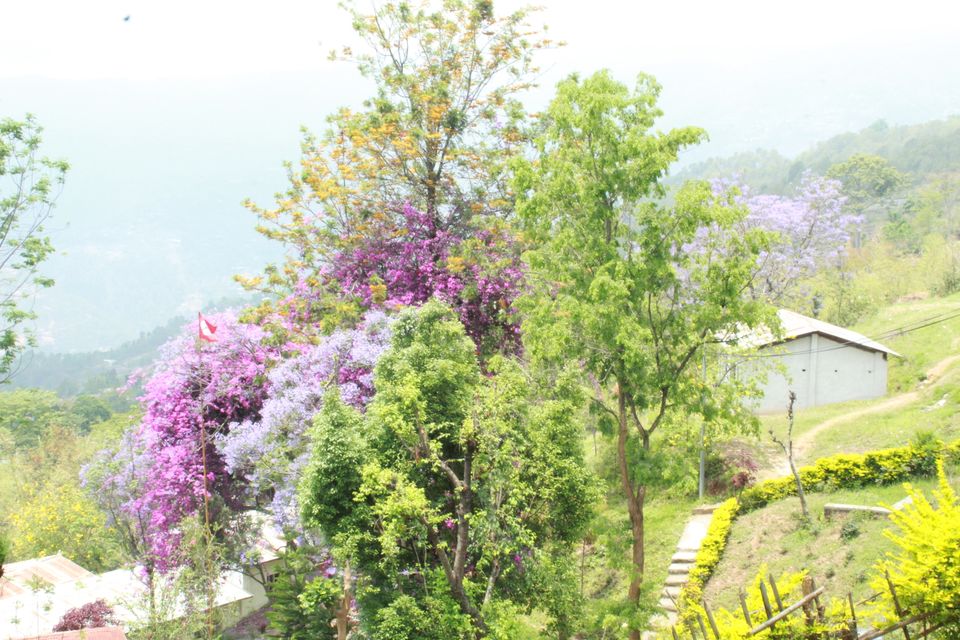 #Nepal #Traveller #Nature
To Travel is not an Art.To travel is an experience of different cultures,traditions,food,people and falling in love with new places.
Around 50 kms from Bihar's Araria you can experience not only change of culture but change of Nationality.
Yes 50Kms from there lies the beauty of Eastern side of Nepal.
We started our Journey in the afternoon around 12 pm and reached India Nepal Border around 1pm.
You can take your own vehicle and you have to pay permit that they call "Bhansaar" of around 600 INR.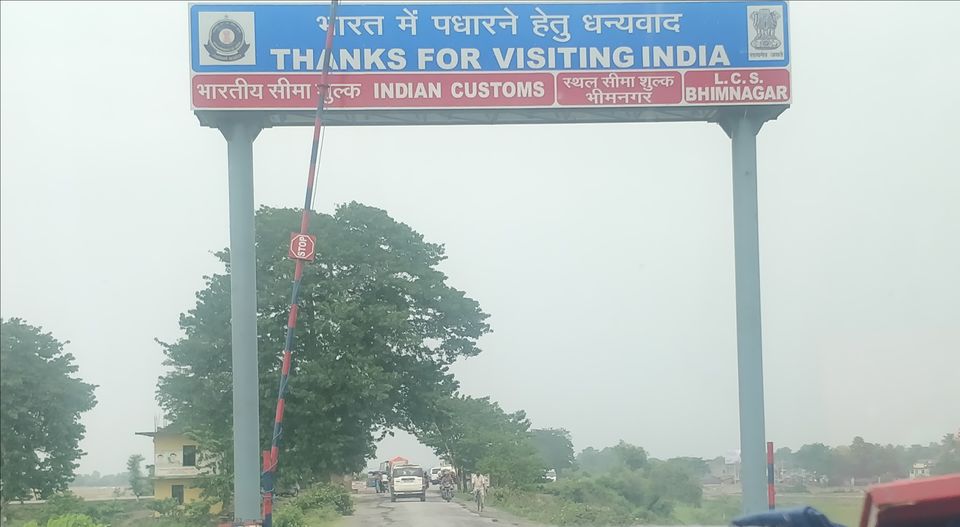 Near the border you can see Koshi Barrage.
Koshi Barrage is a water channel comprising of 56 gates.
It was constructed after the Koshi Agreement was signed between the Government of Nepal and India
The Barrage is huge and surrounded by small villages.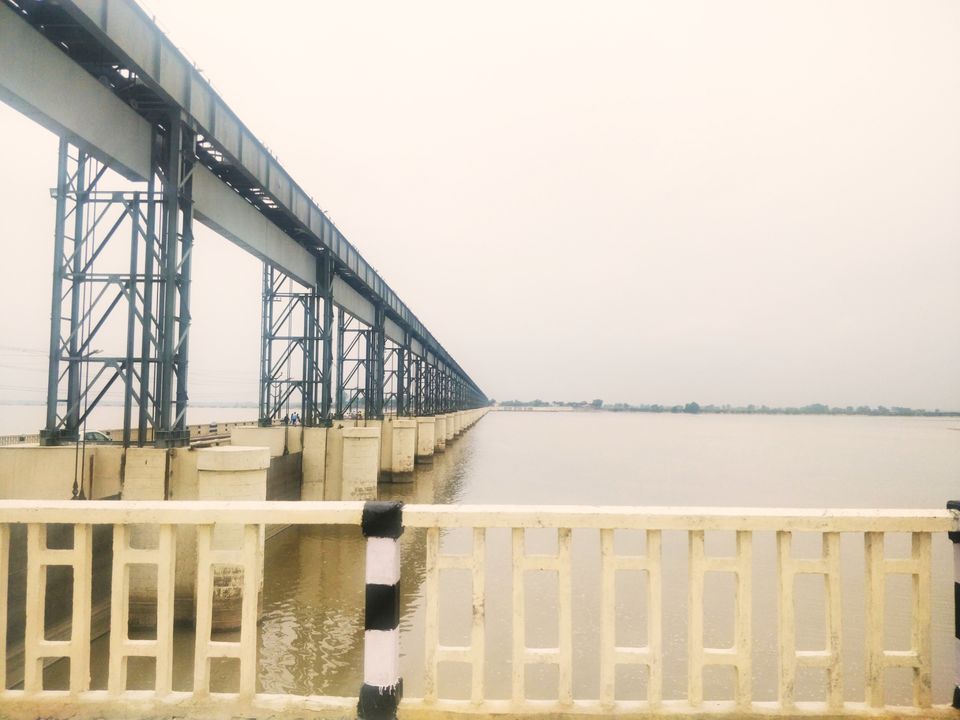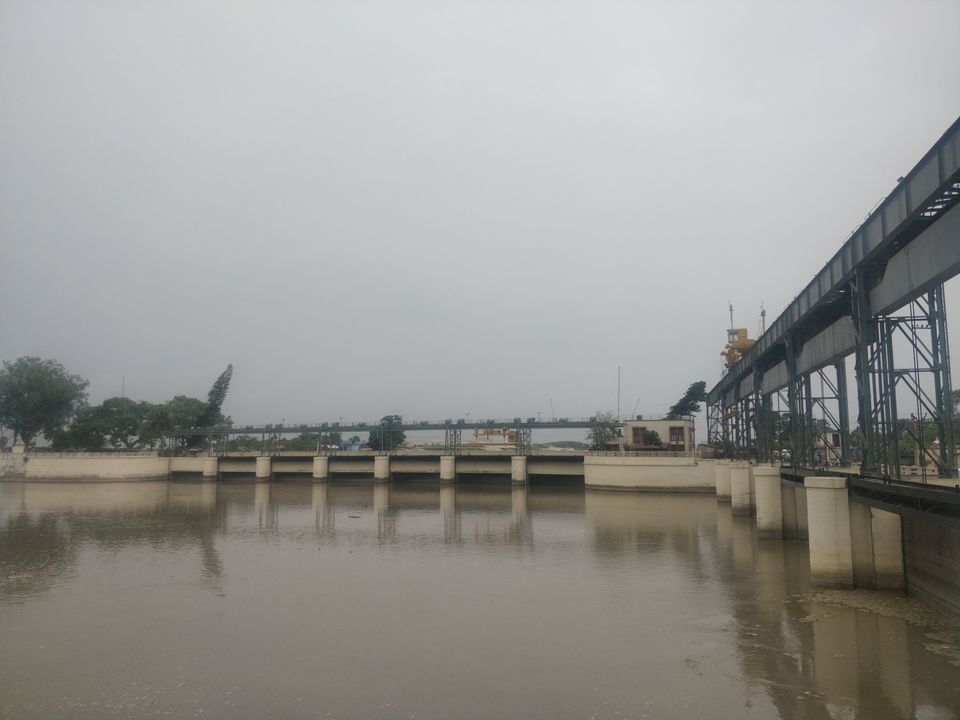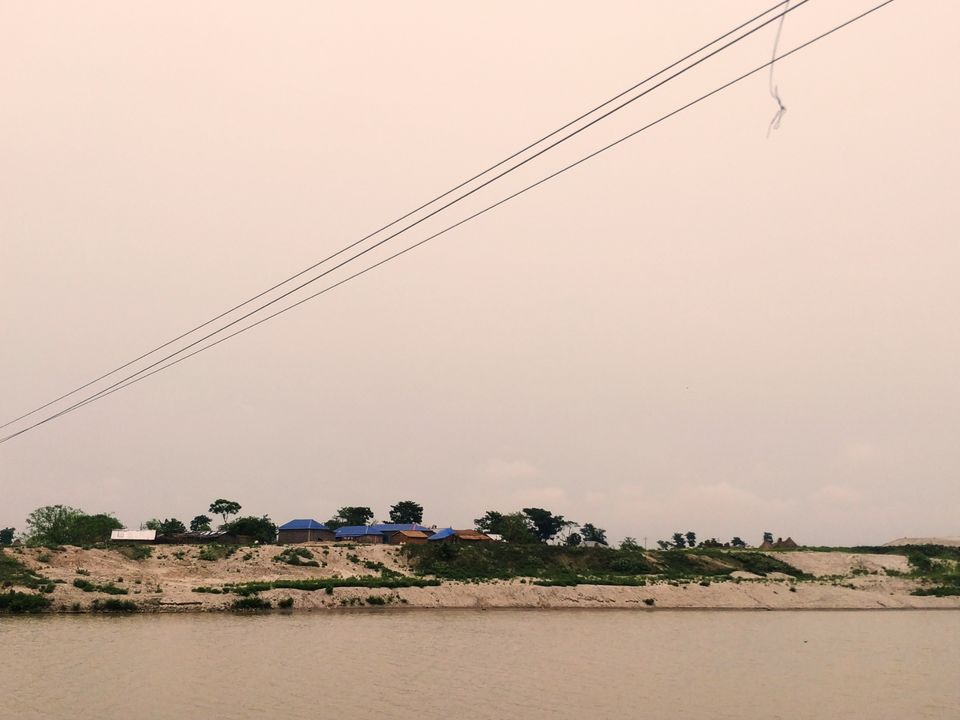 Nearby you can get many shops to eat snacks like jhalmuri,moori and almost every shop serves liquor.
The price is a bit expensive than the MRP.
Around 2 we started our Journey from here.
We went through Itahari- Dharan.
Till Dharan you can see plains,it's like Haldwani of India.
You have plains and after some distance you will see the mountains surrounded by Clouds and Fog.Its a beautiful view.
We stopped for lunch at Dharan and tried Nepali Thali,Thupka and momos.The taste of Momos is very different from what we get in India and also the chili chutney they serve with Momo's is very different but the taste is super amazing and you can definitely give it a try.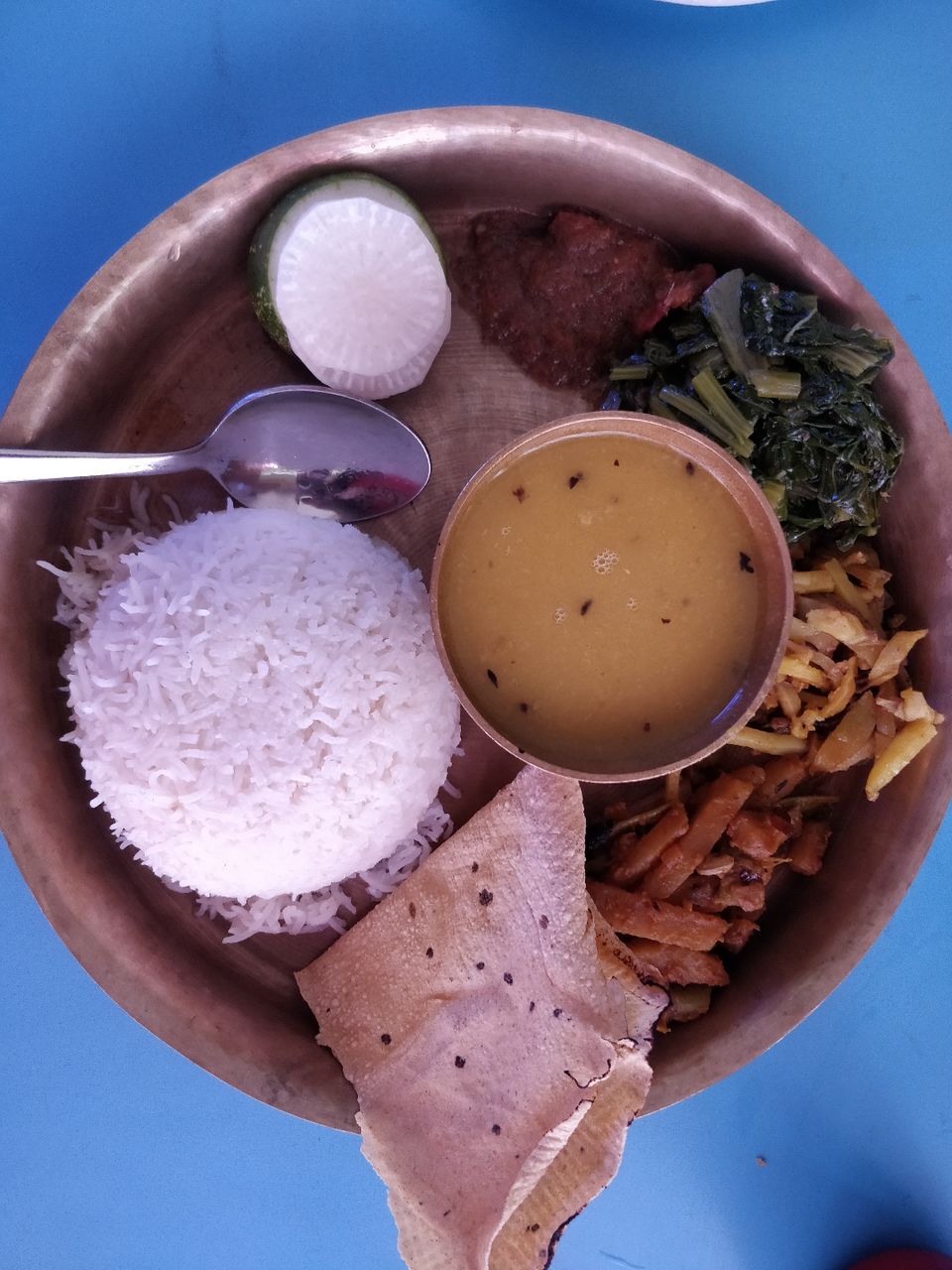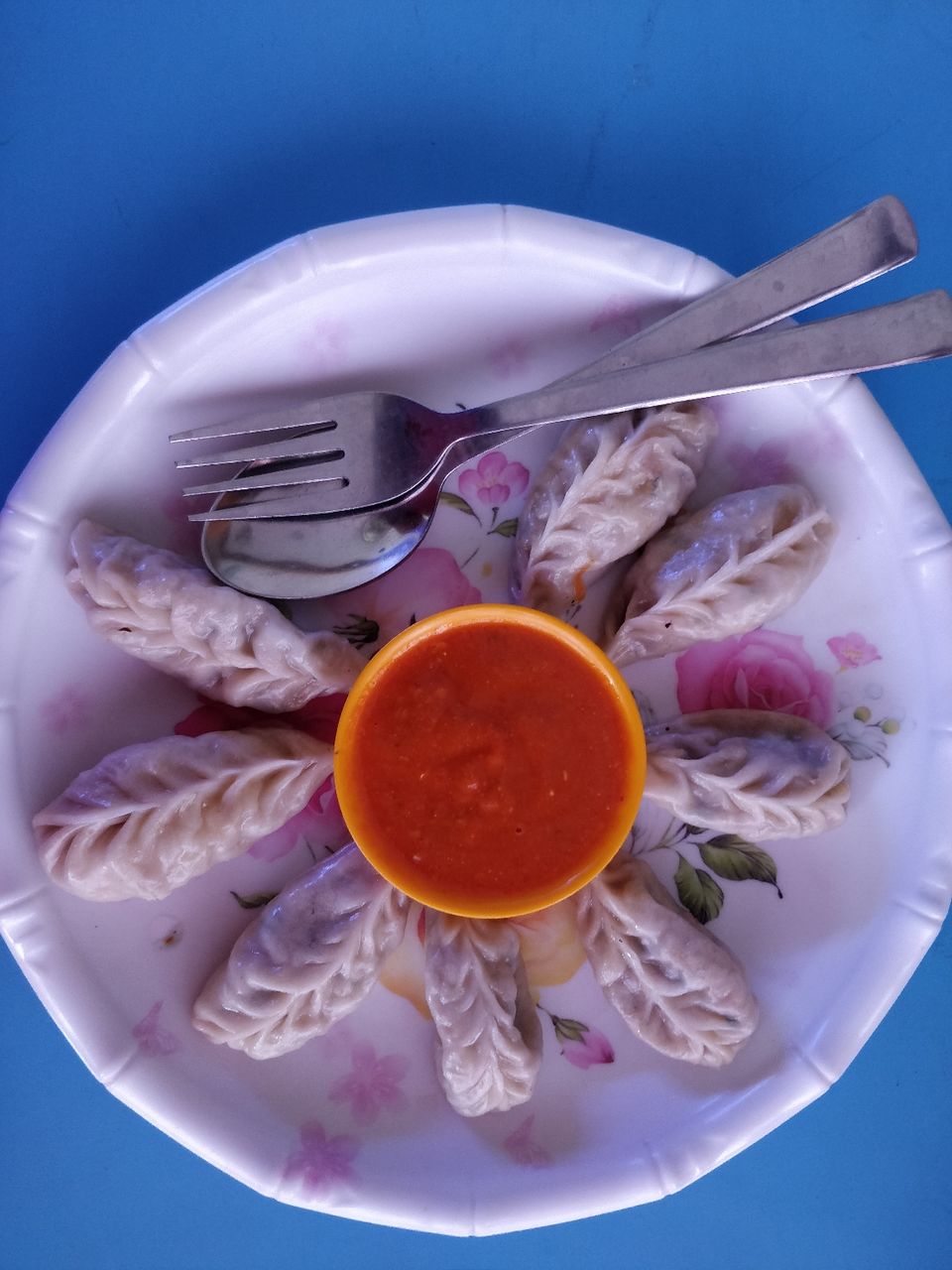 After lunch we started our journey from there.Watching the hills coming closer and cold winds blowing was a great experience.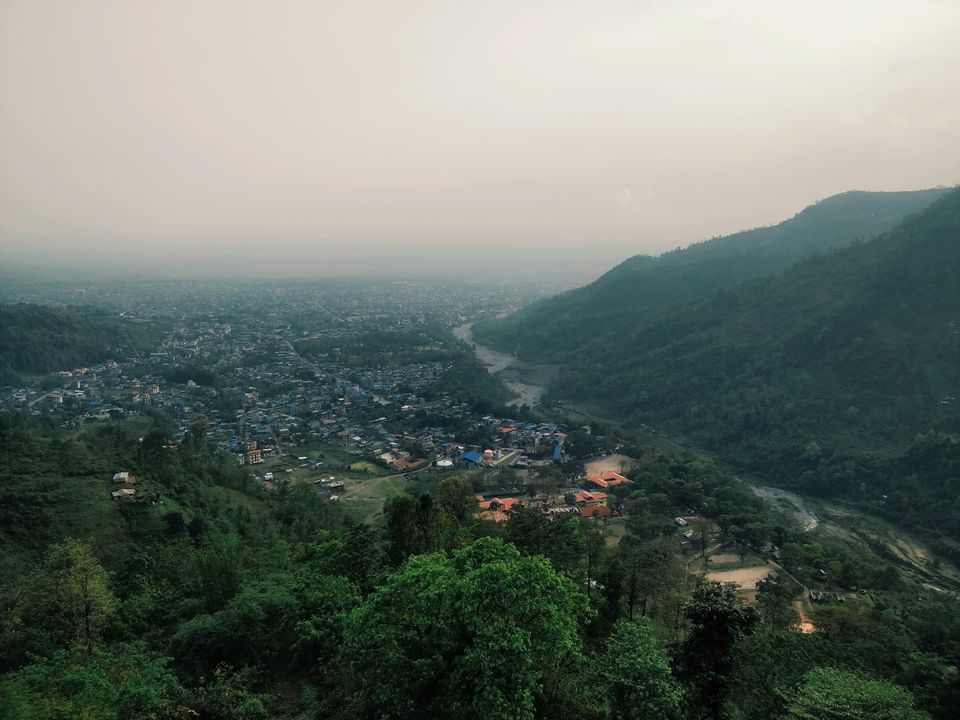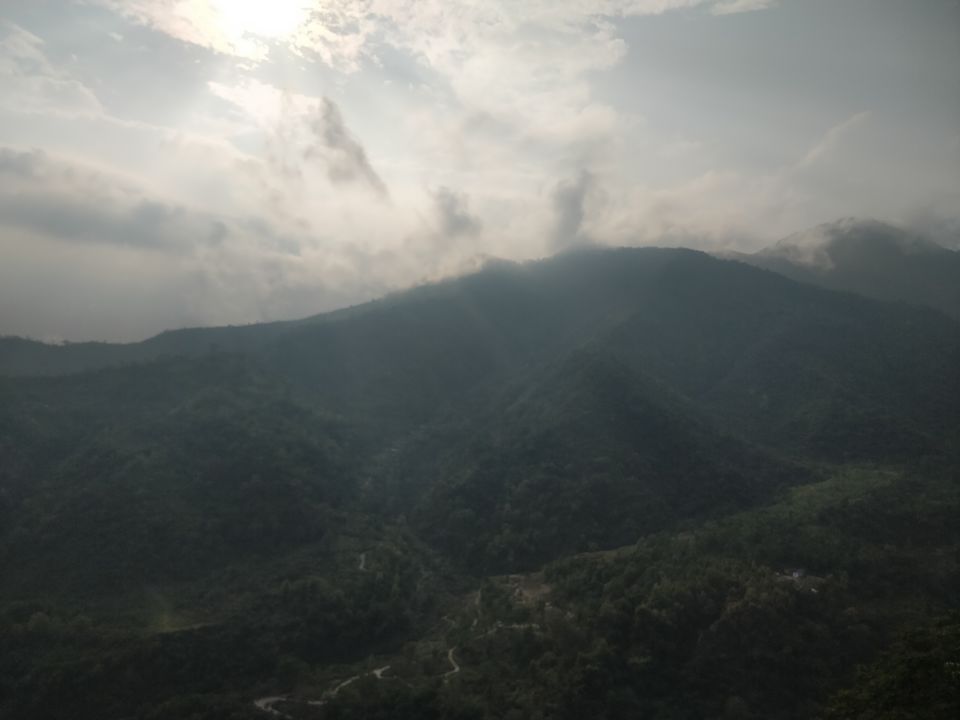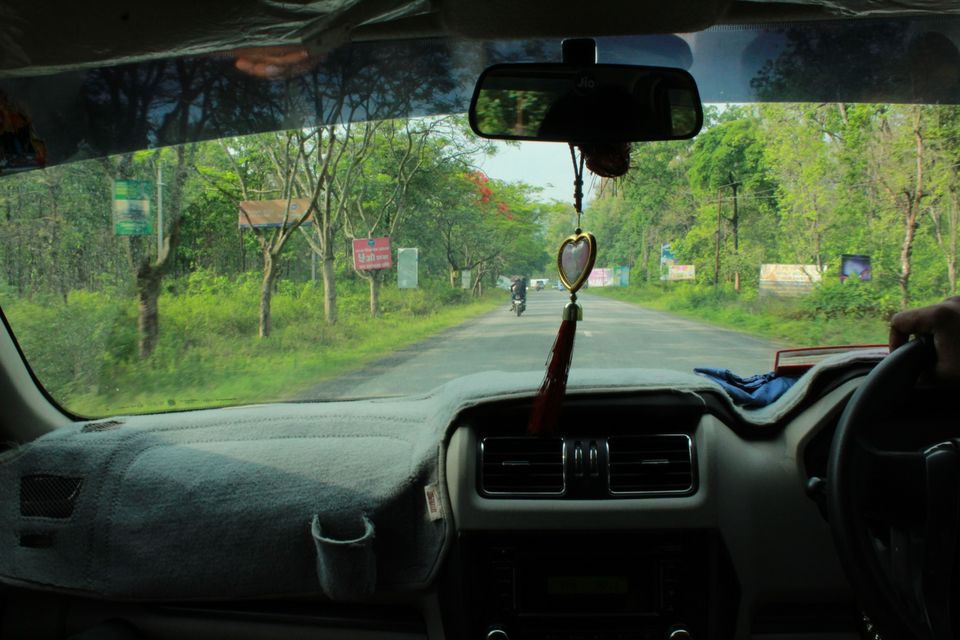 We reached top of Dharan and took a tea break and started towards Bhedetar.Roads are pretty good and wide unlike the narrow roads you see in hilly area.
We spotted locals doing practice of Chandi dance and spent admiring the tradition.
They were dancing around a person beating the drums and were shouting something in their language.A different tradition and culture.
They worship Lord Shiva and Goddess Parvati. Chandi dance is performed praying to lord shiva and goddess Parvati for peace and success in the village. They worship for good crops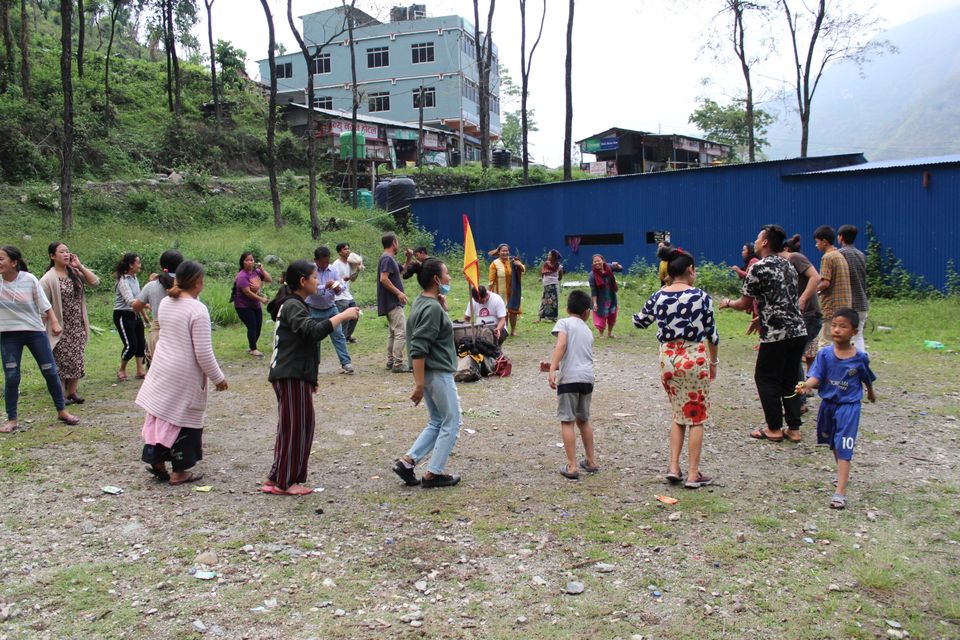 We reached Hile around 8:00 in the night and enquired for good hotels there.Around 2kms from there we got a very good hotel - Hotel Horizon .It is situated top of a cliff and has a very awesome view.
The price is around 3000NPR for normal deluxe rooms.
Staff is very friendly and courteous.
We tried their special Nepali thali.
It had rice,papad,salad,Dal,Nepali saag, chutney,dry sabji,paneer,sweet.The taste was amazing.This is definitely a try price was around 300NPR.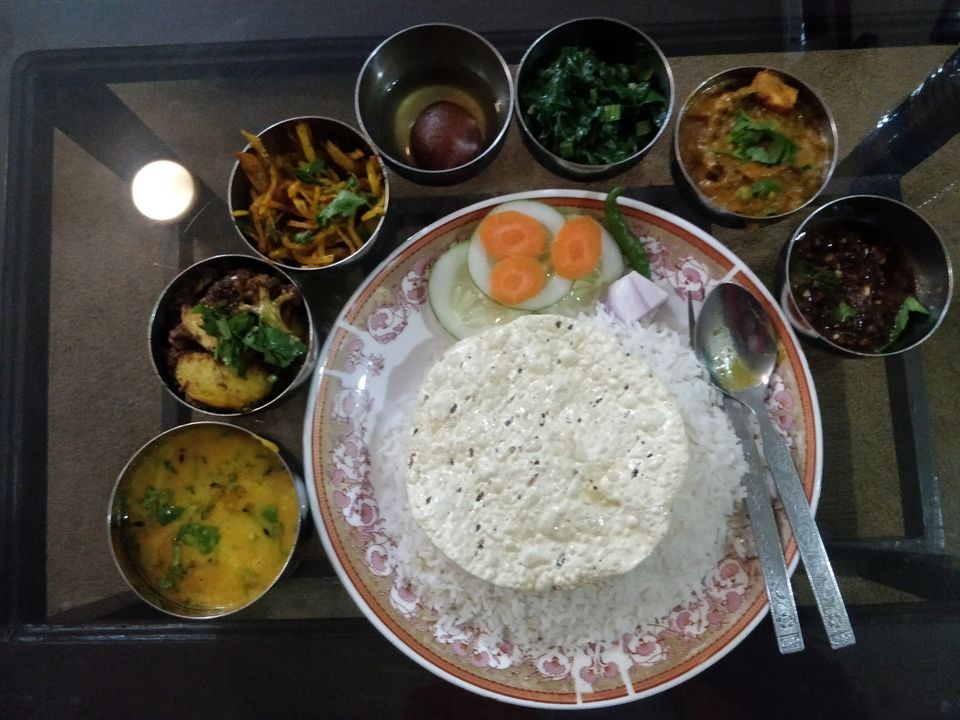 We woke up around 6:30 next morning and the outside view was simply amazing.
They have a bonfire area where there is a ground and you can have a view of the valley below.The area was completely surrounded by Fog and clouds with cold winds.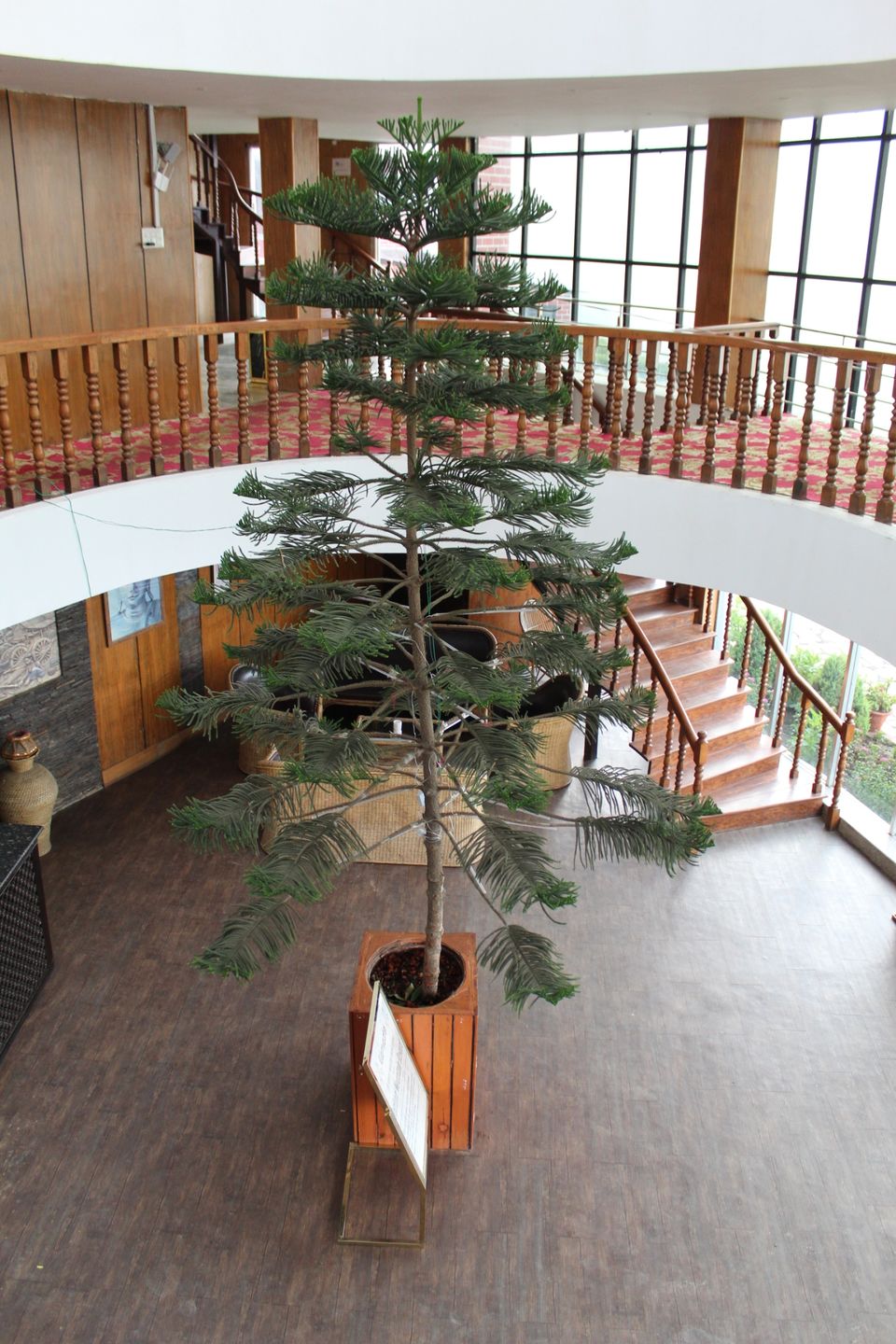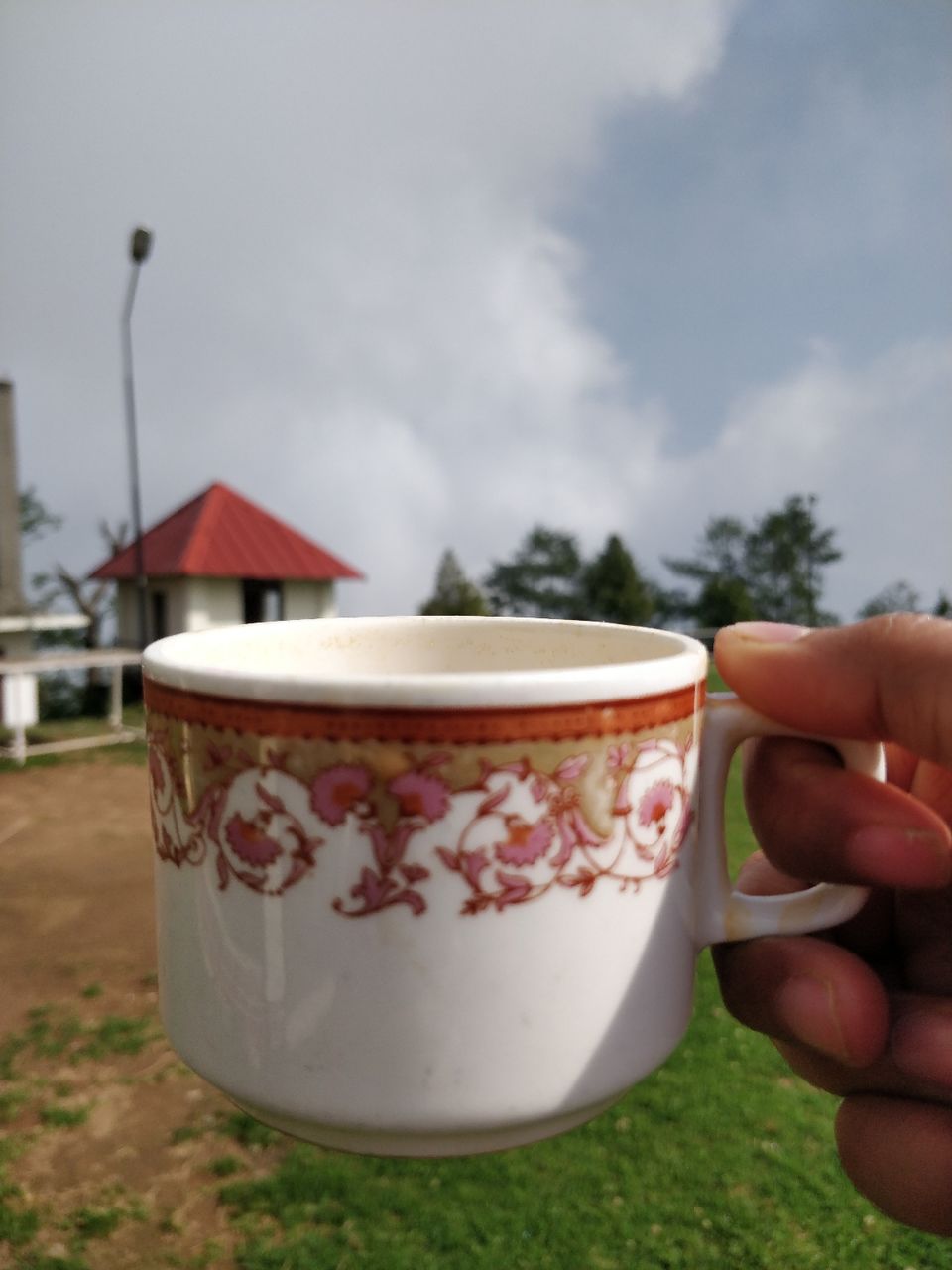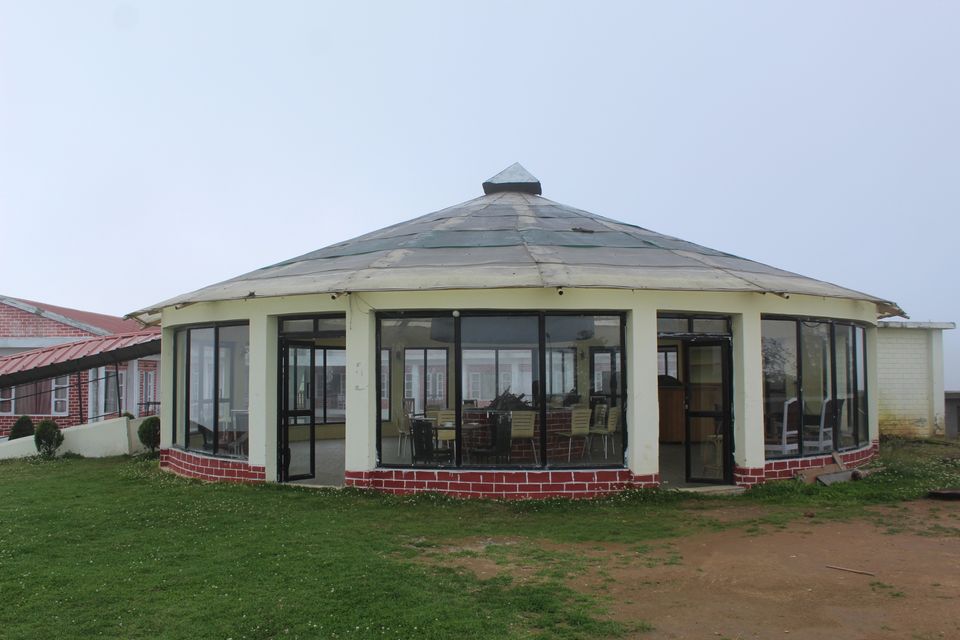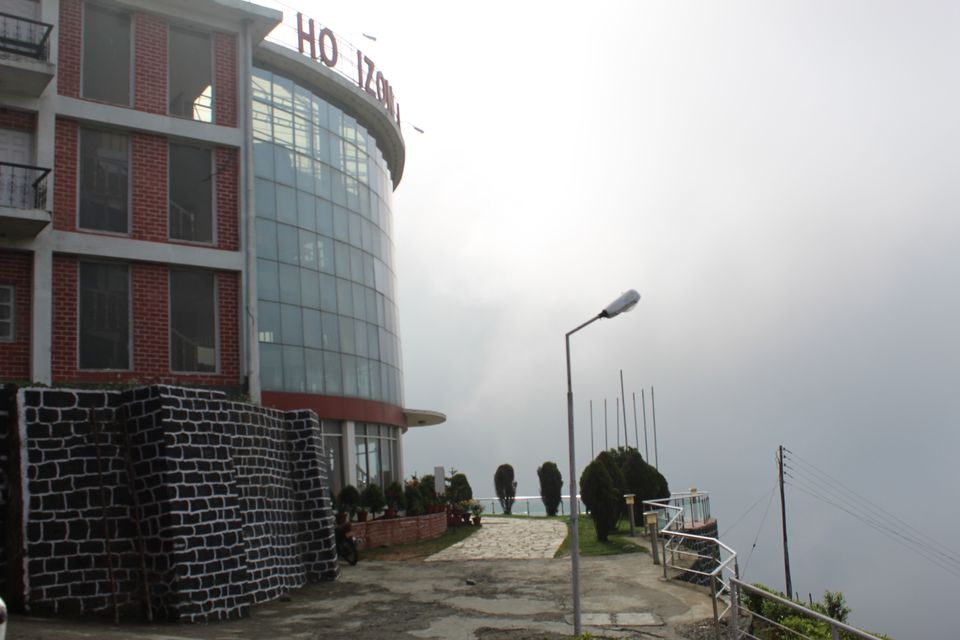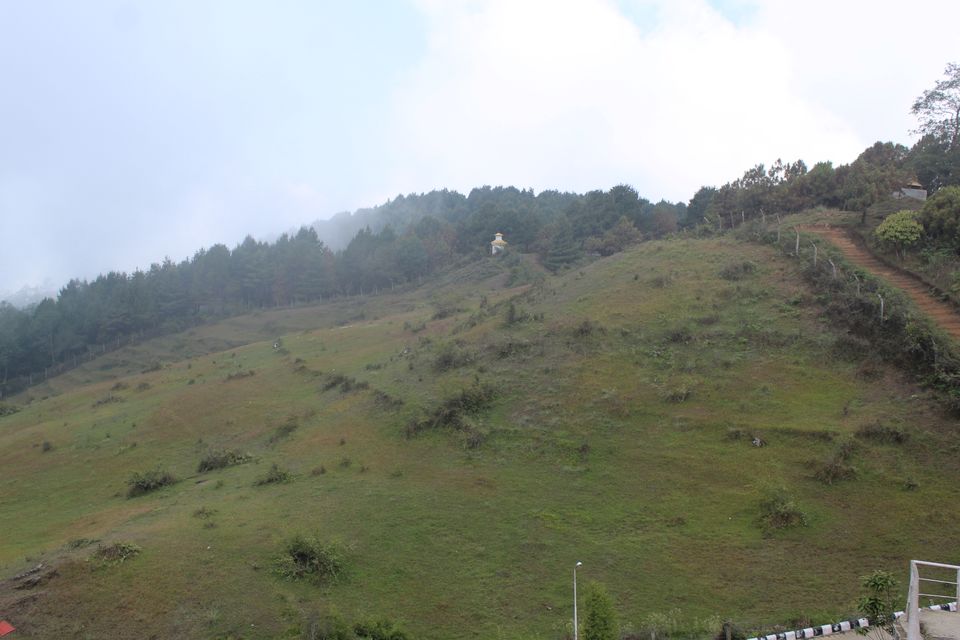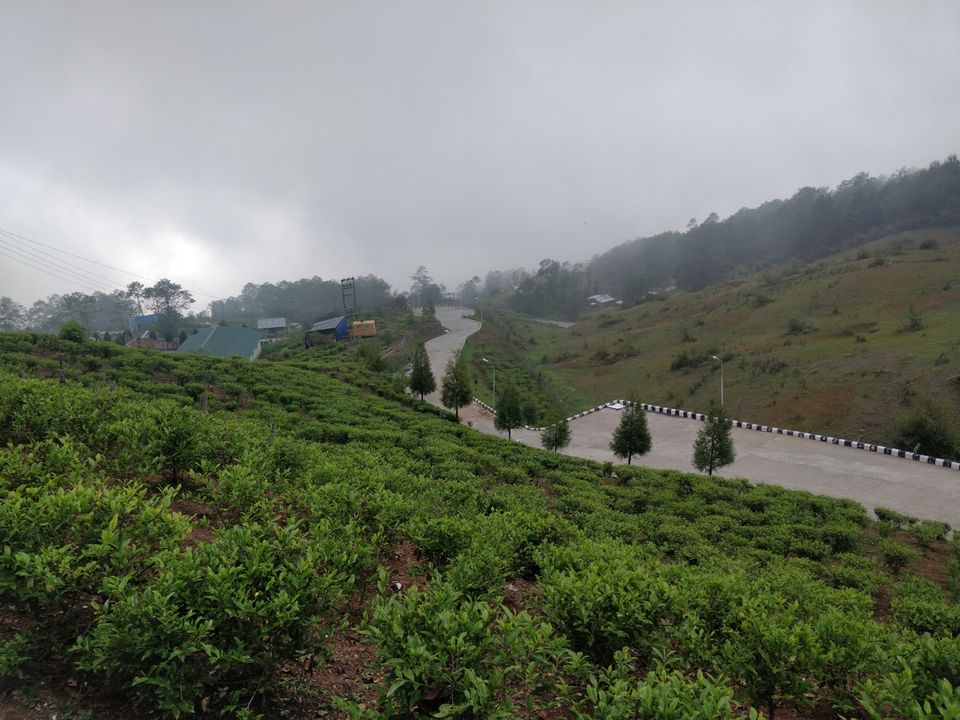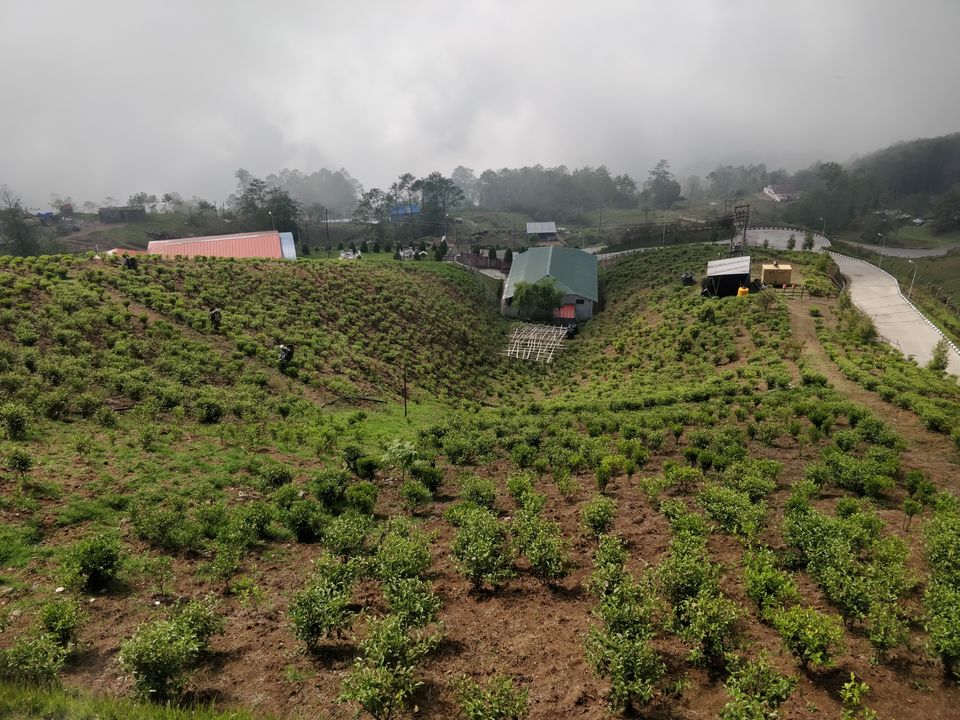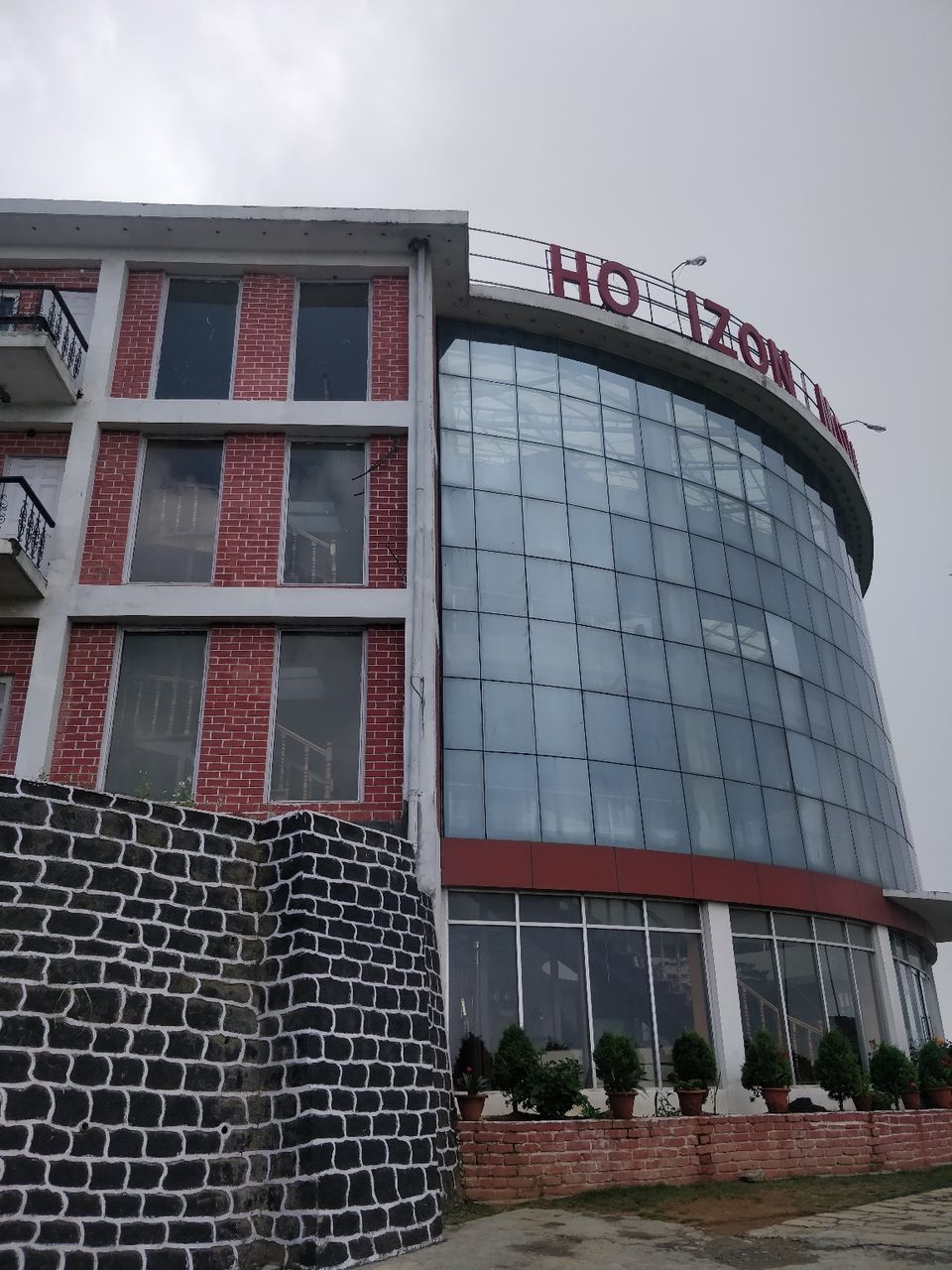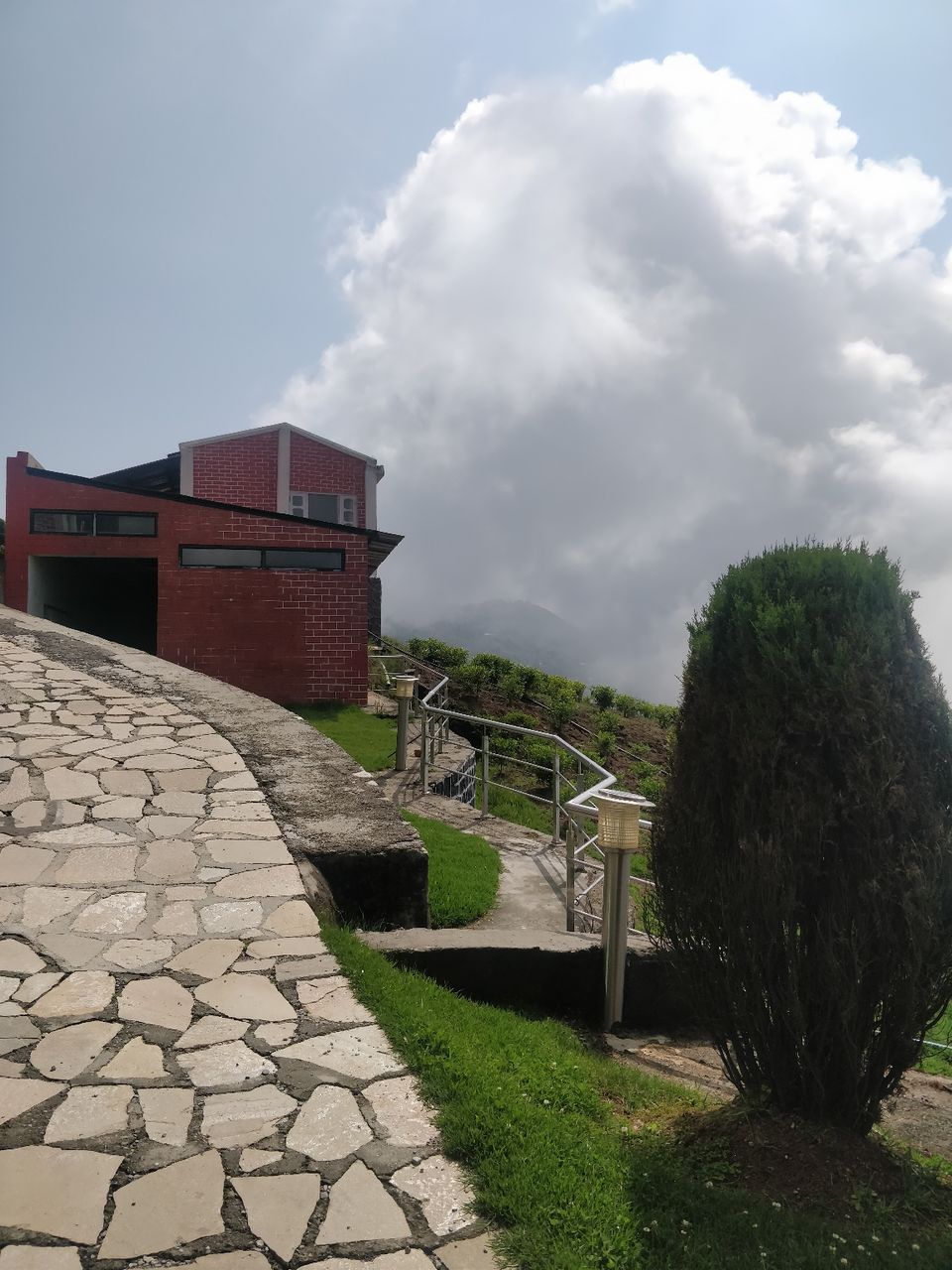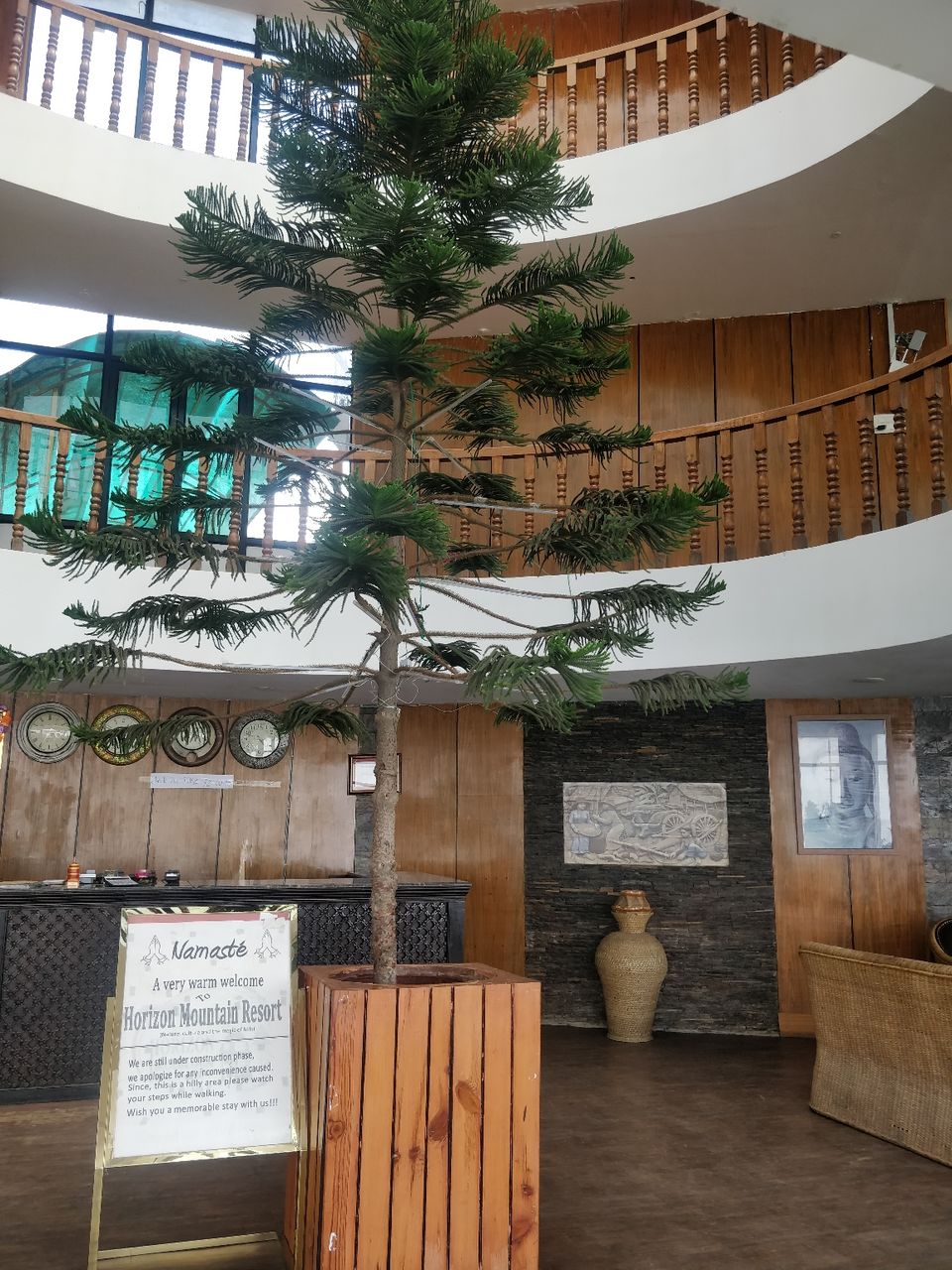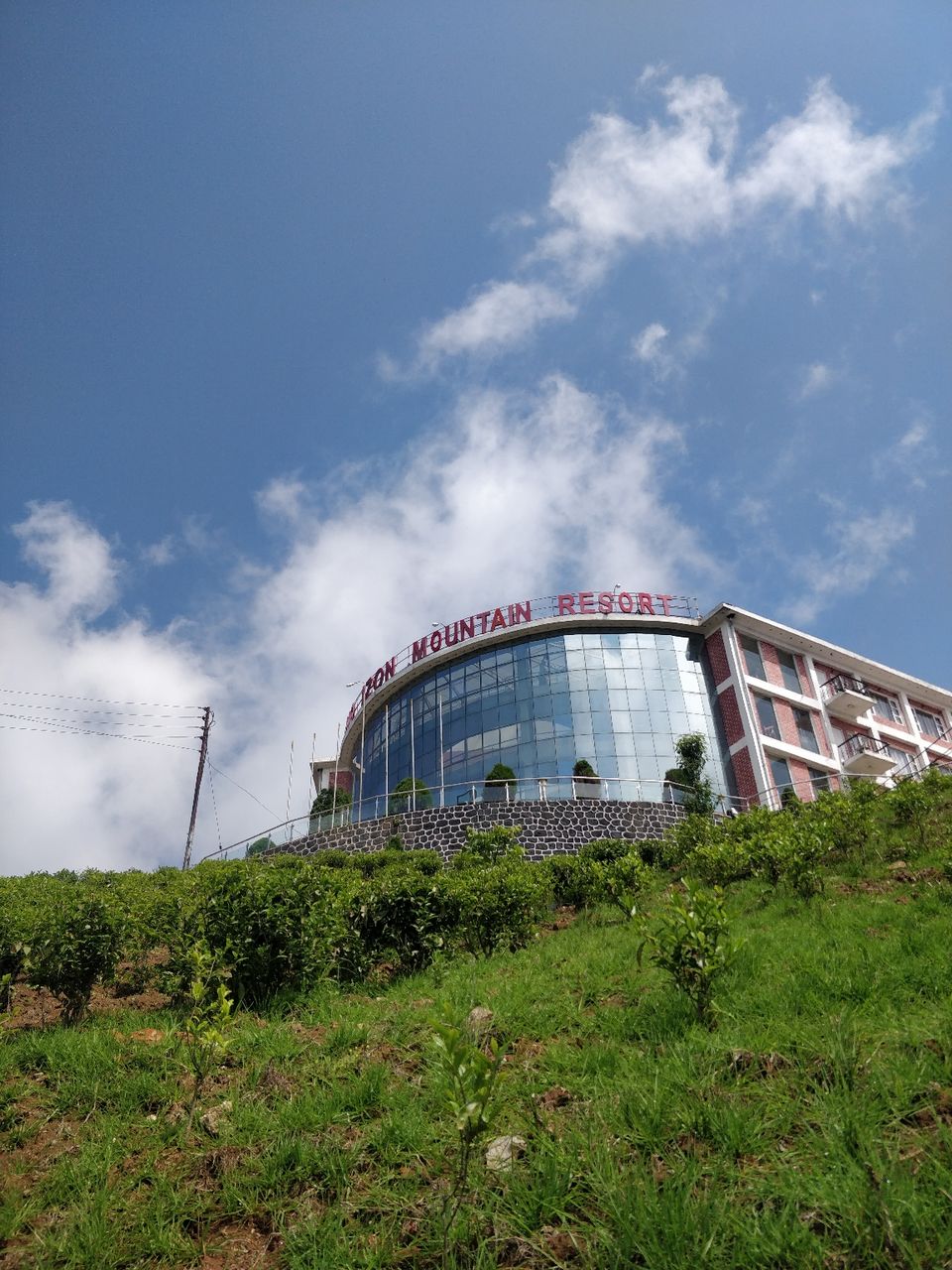 The best part of the hotel was there was a tea plantation near the hotel.We got a chance to interact with people plucking the tea leaves and it was an amazing experience.
We also clicked some pics with them and off course with the tea leaves carrier they tie on their head to collect the tea leaves.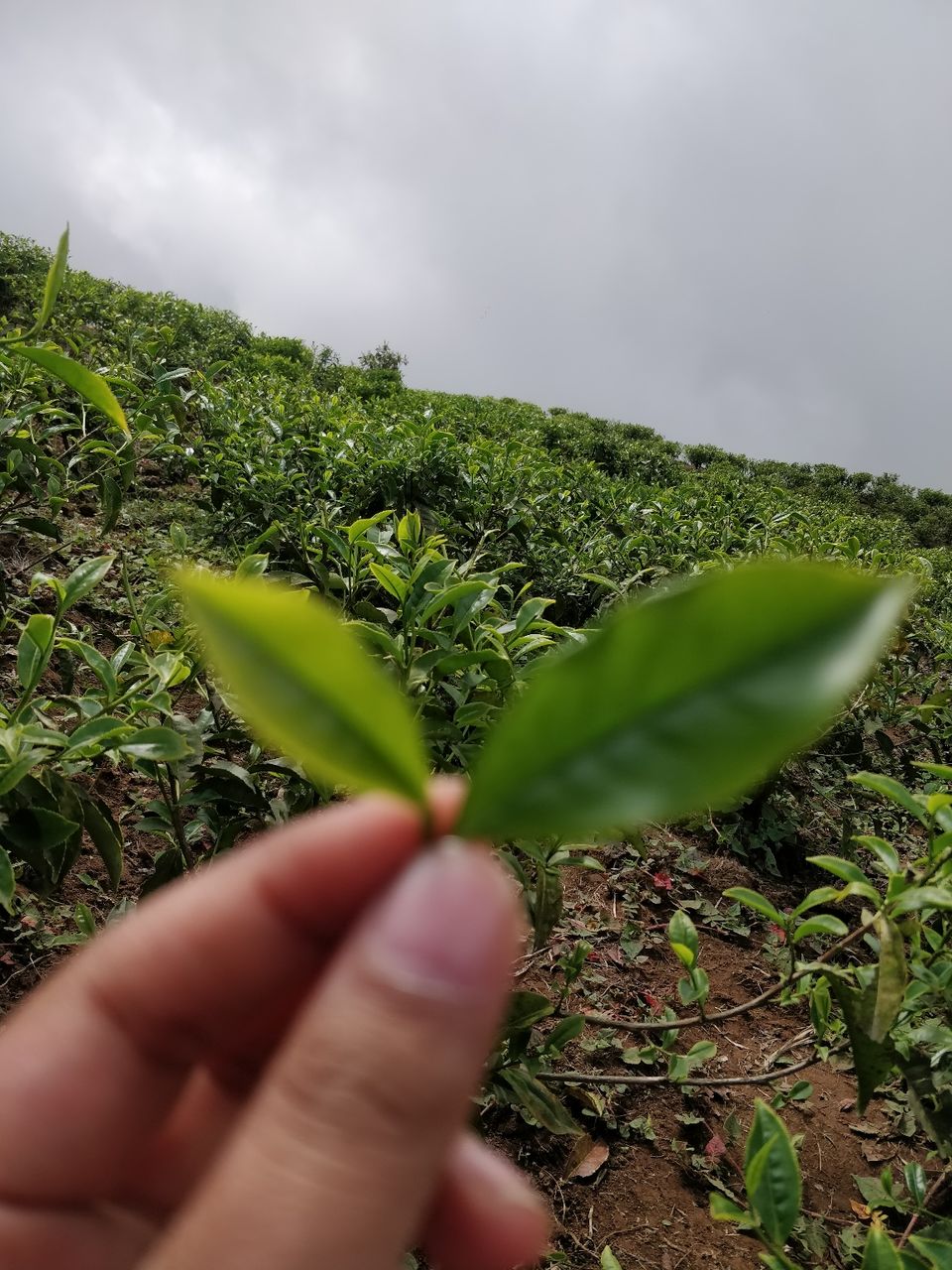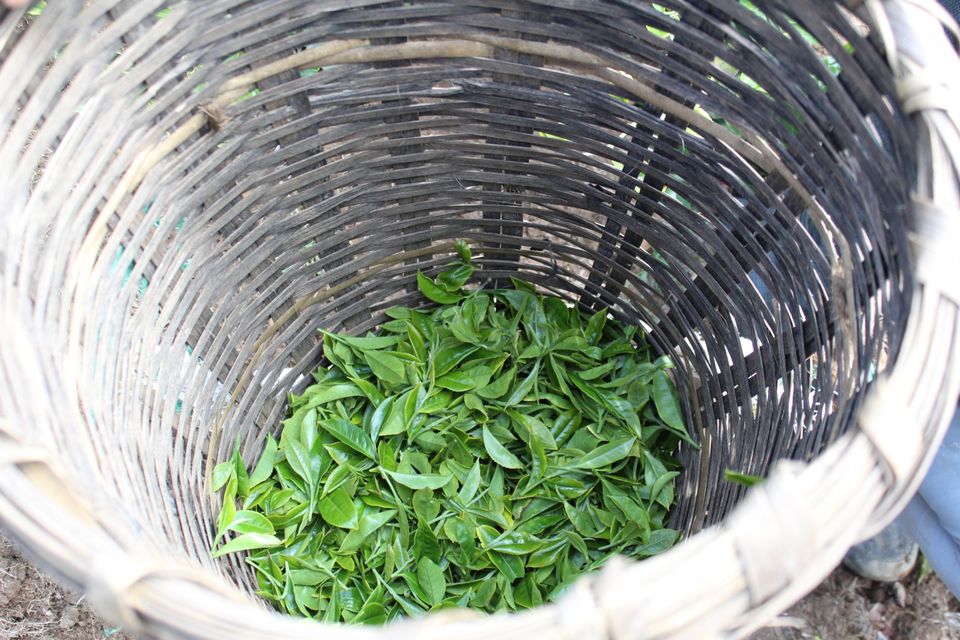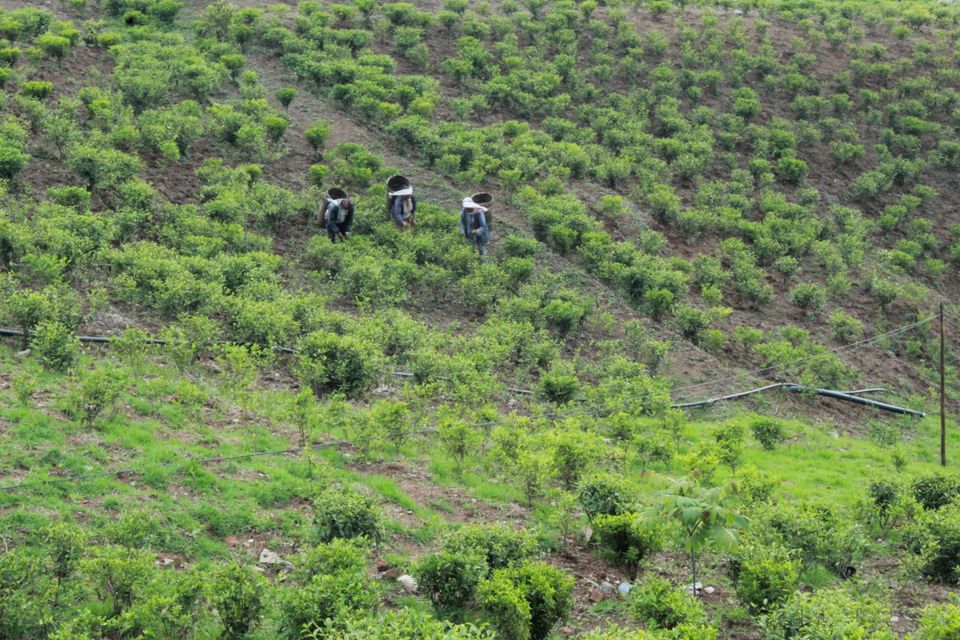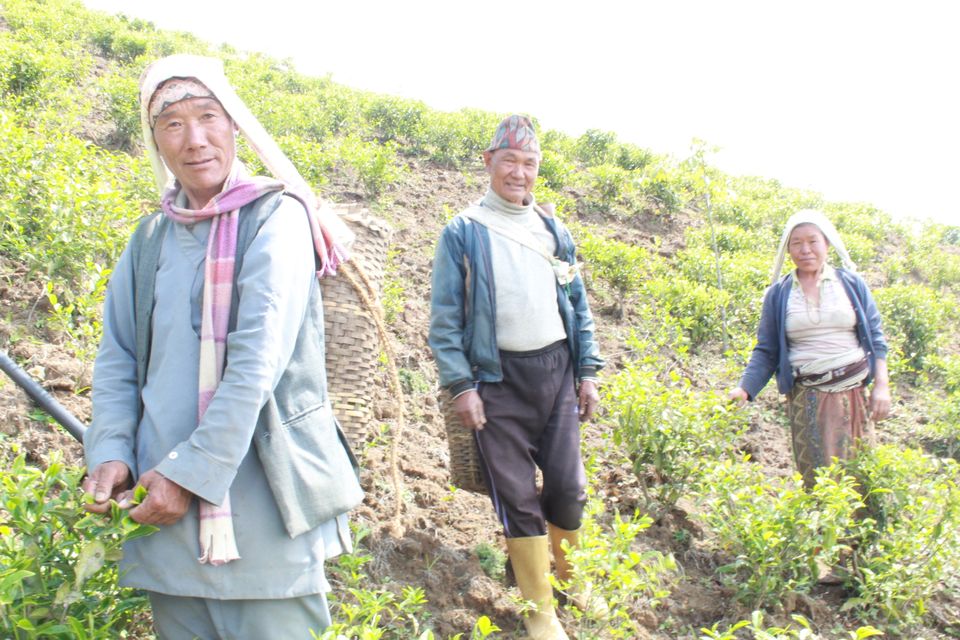 We had breakfast in the hotel.Generally people there serve Puri bhaji and Aloo paratha in the breakfast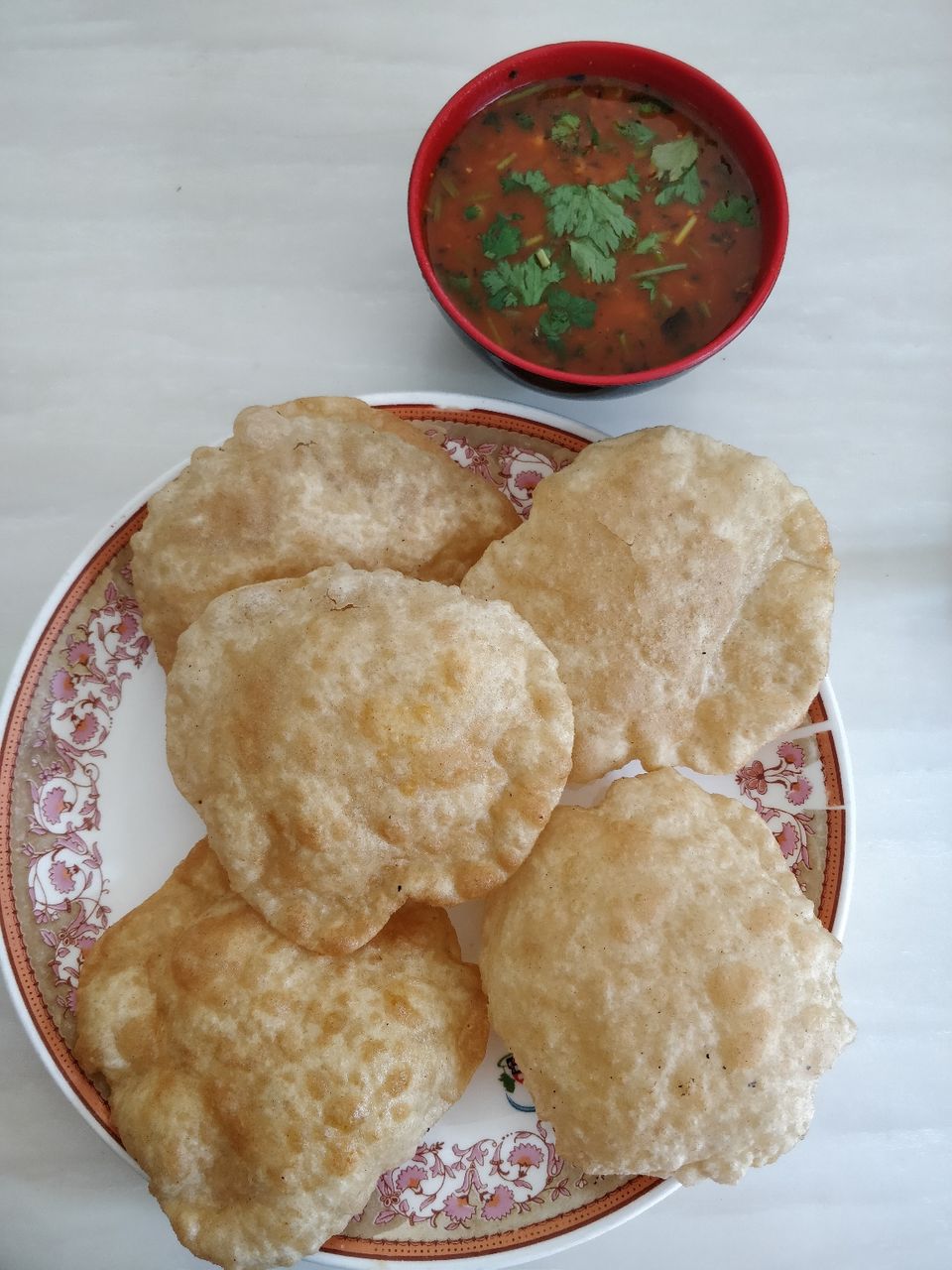 We went to the Hile Market.
You see a big statue of Tongba drink in middle of Hile Bazaar.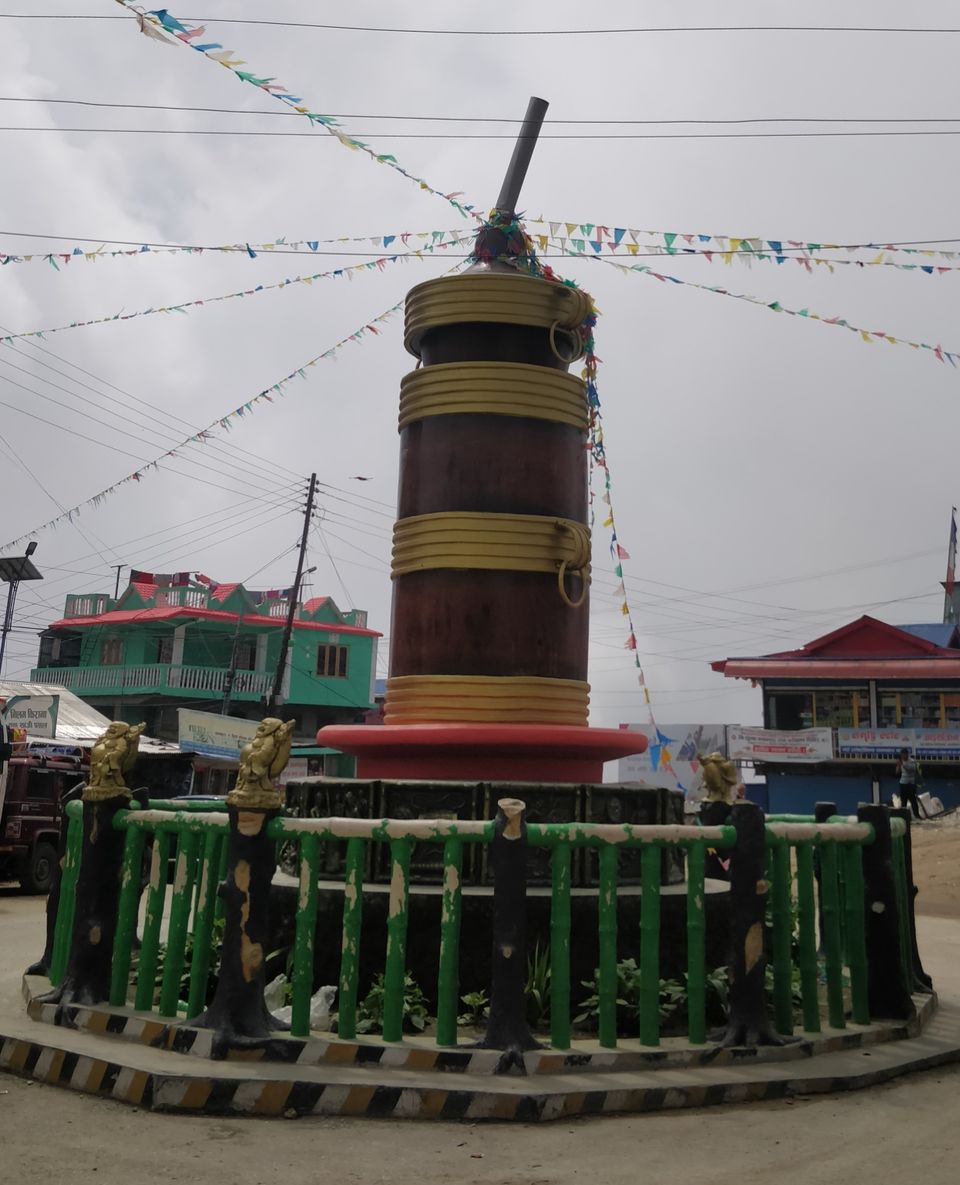 Tongba is a millet-based alcoholic beveragefound in the eastern mountainous region of Nepal and the neighbouring Darjeeling and Sikkim.Tongba is culturally and religiously important to the Limbu people of eastern Nepal. Taplejung is the ultimate destination for drinking Tongba. also an important drink for special occasions and festivals.
It is made by Fermenting millets and served in this unique wooden mugs.You need to sip the drink,it tastes like wine and slowly slowly if the taste runs out you need to pour hot water till the Millets from top reach almost the middle.You can relish this drink slowly enjoying every sip of it.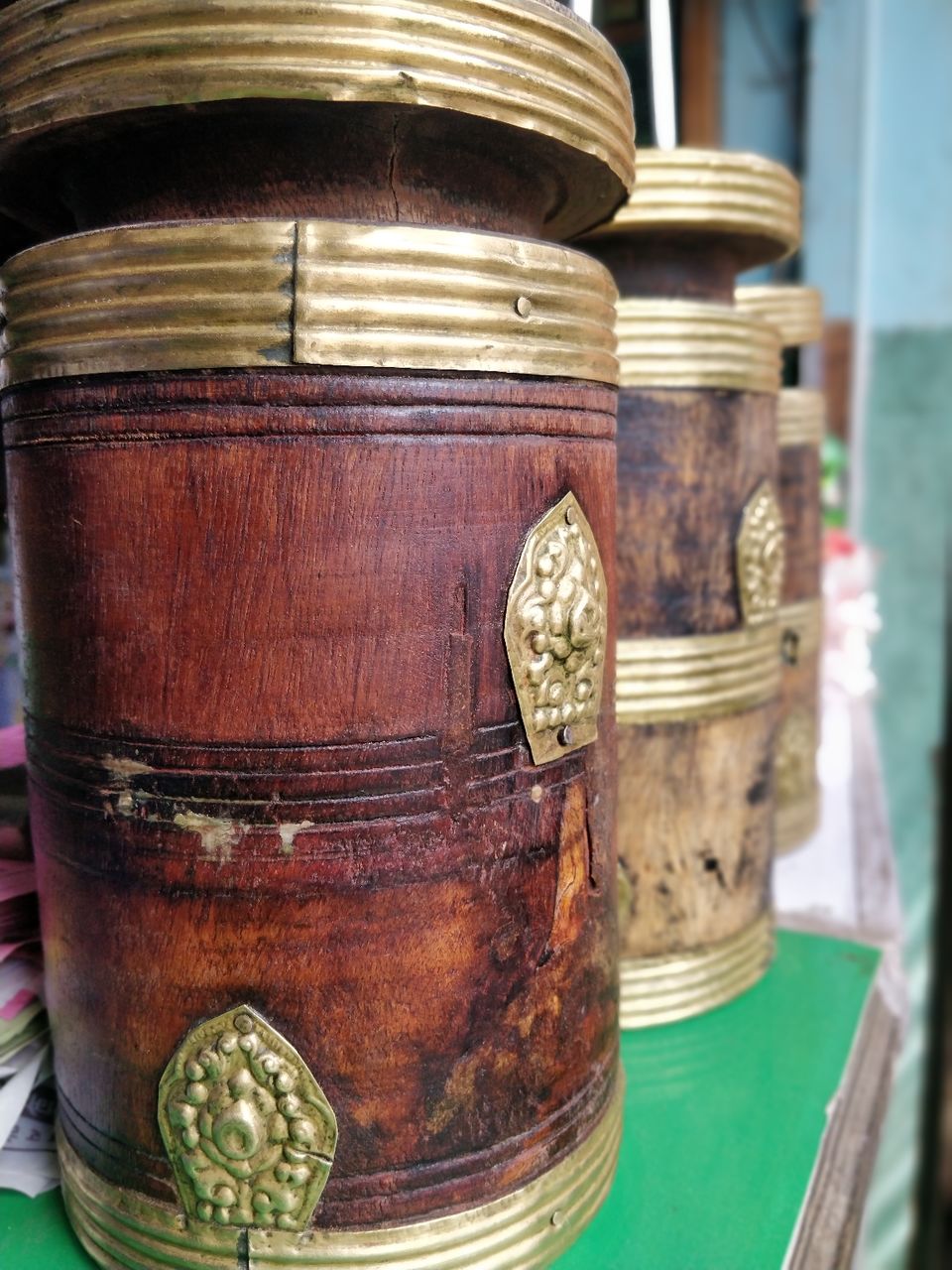 Near the market area you have a beautiful Moanestry known as Hile Moanestry.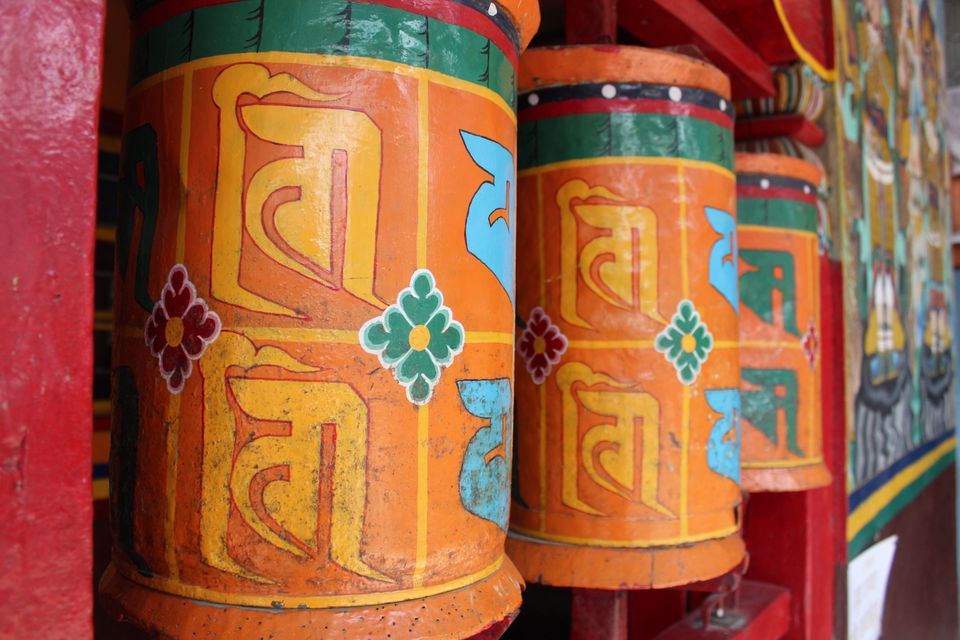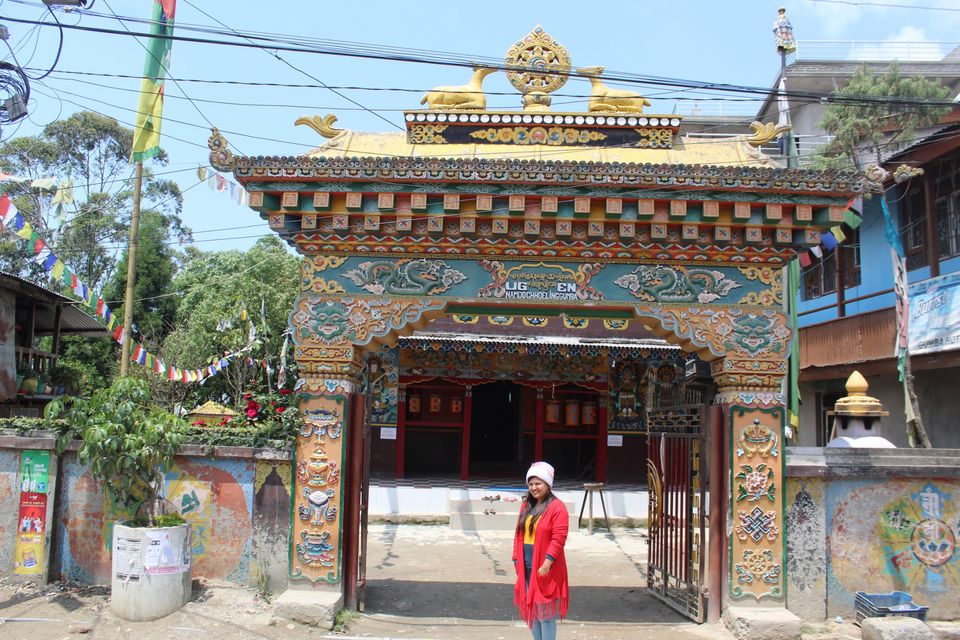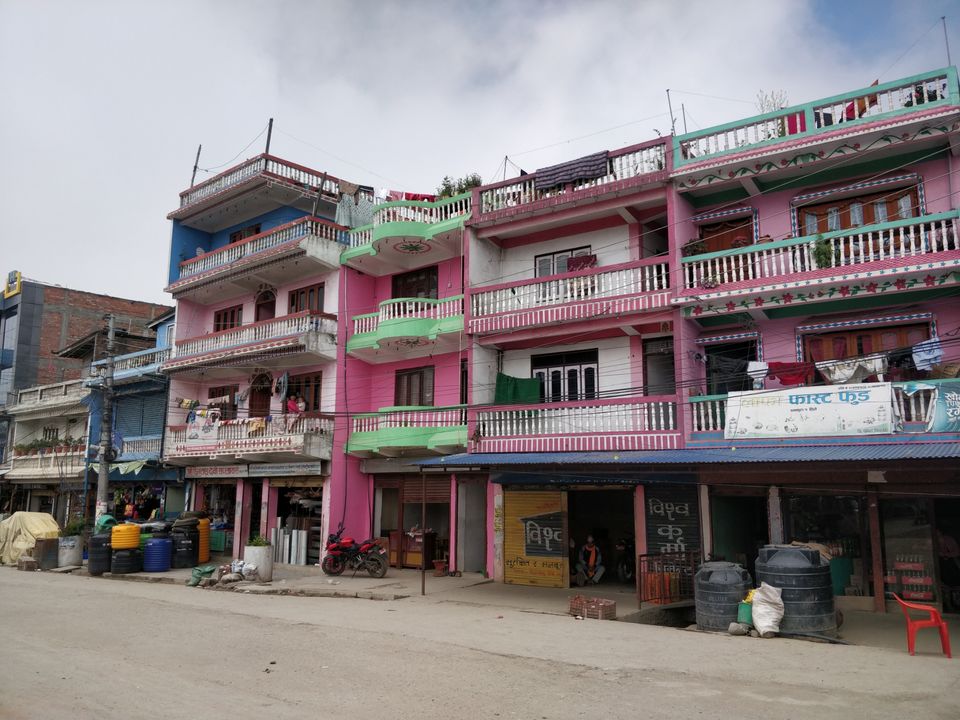 We saw some beautiful flowers blooming on our way back.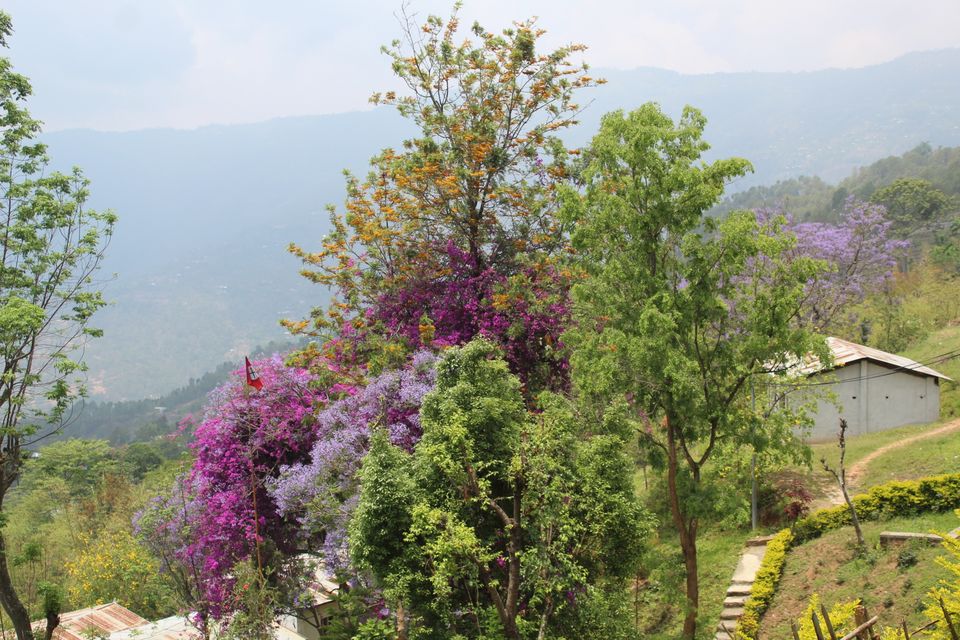 we reached near Namaste Jharna.Namsaste jharna is situated near Bhedetar.
You have to do a small trek of around 2kms to reach the Jharna and it is worth the trek.
The water falls from the cliff and accumulates at bottom with a pond kind of formation.
You can swim and enjoy the water falling on you ????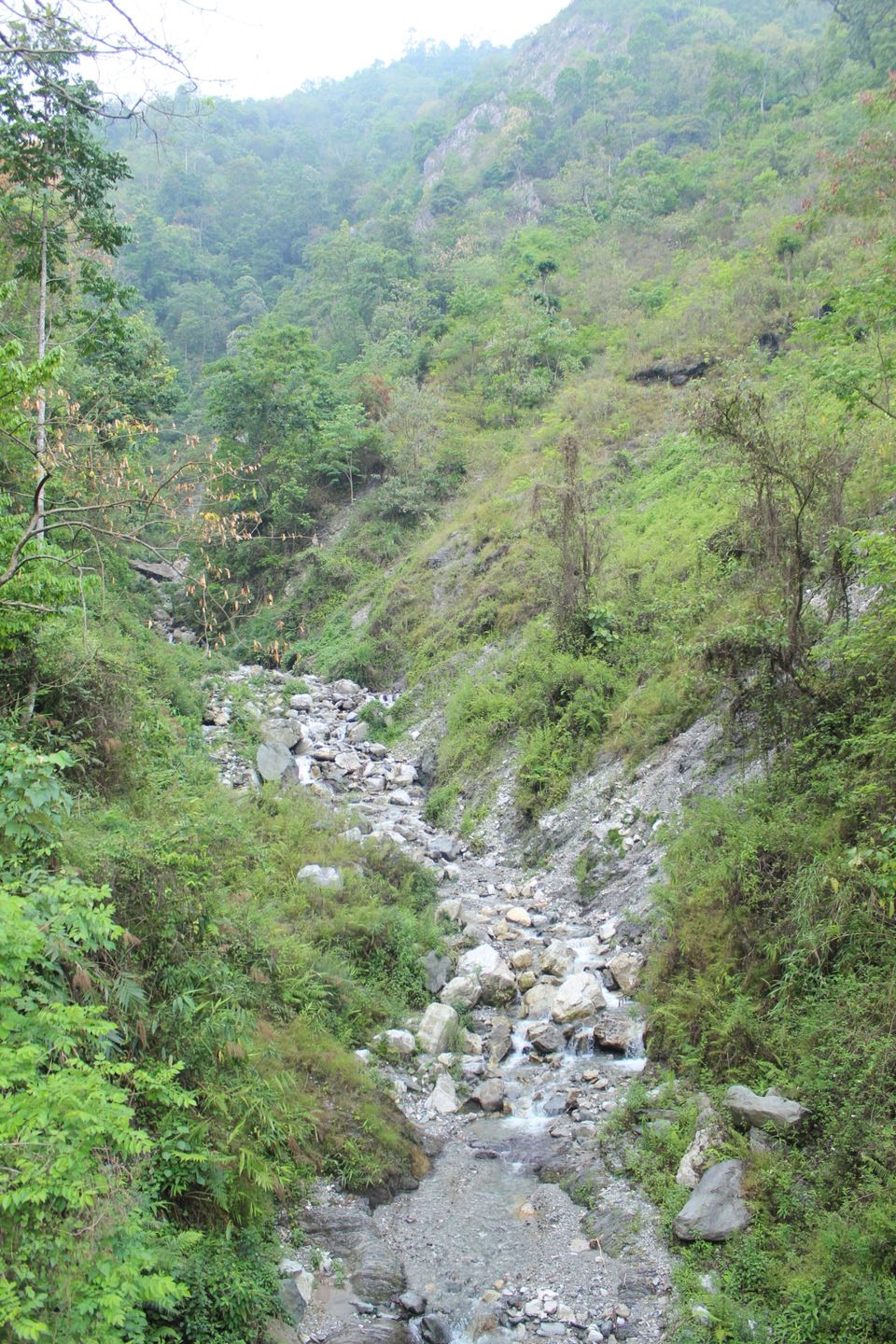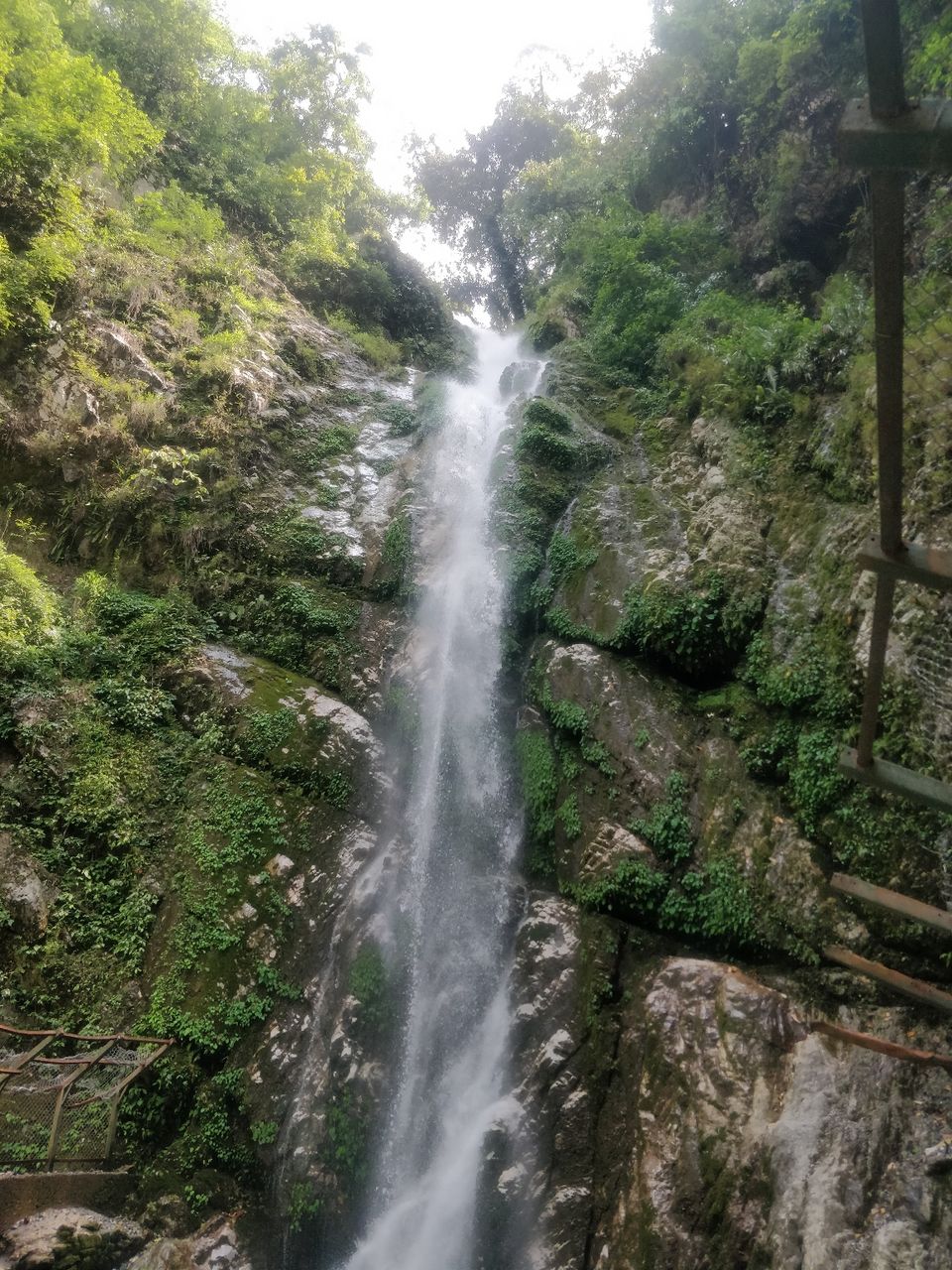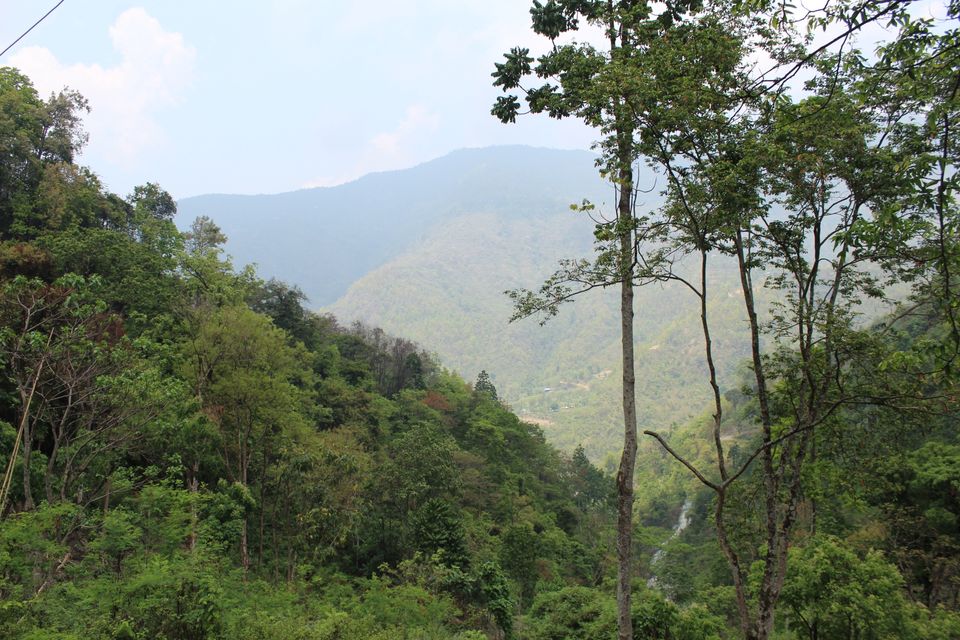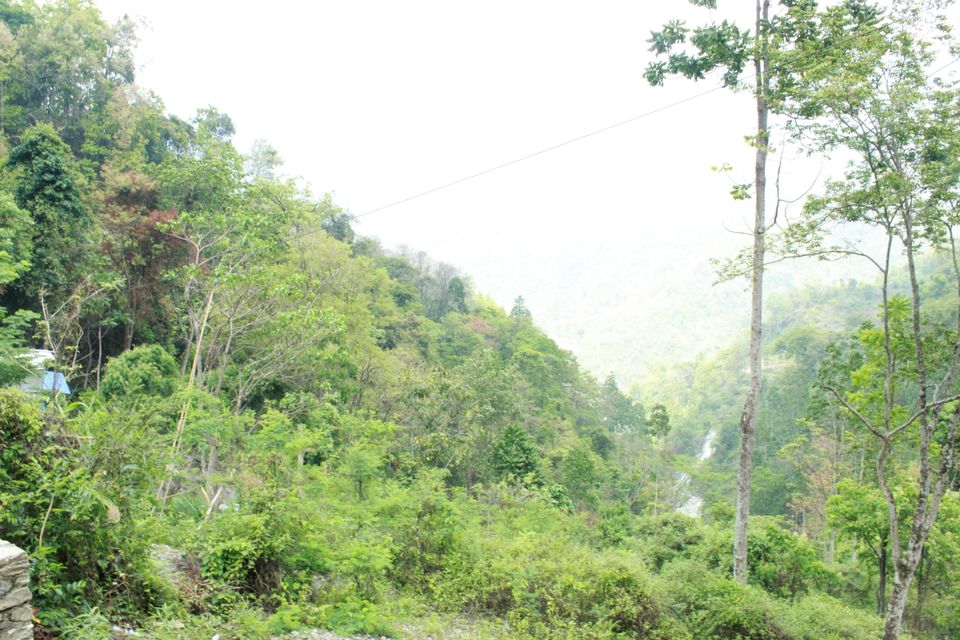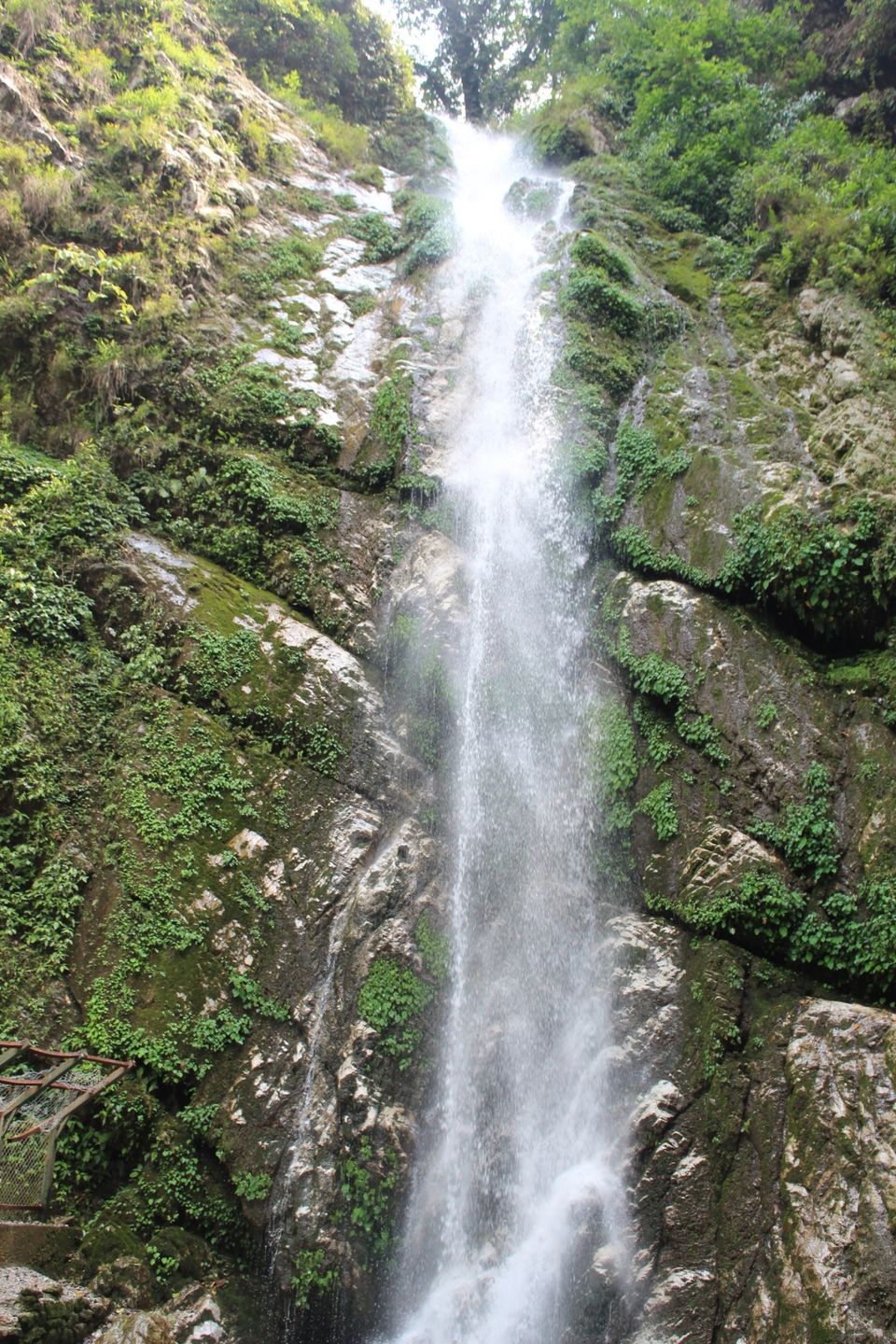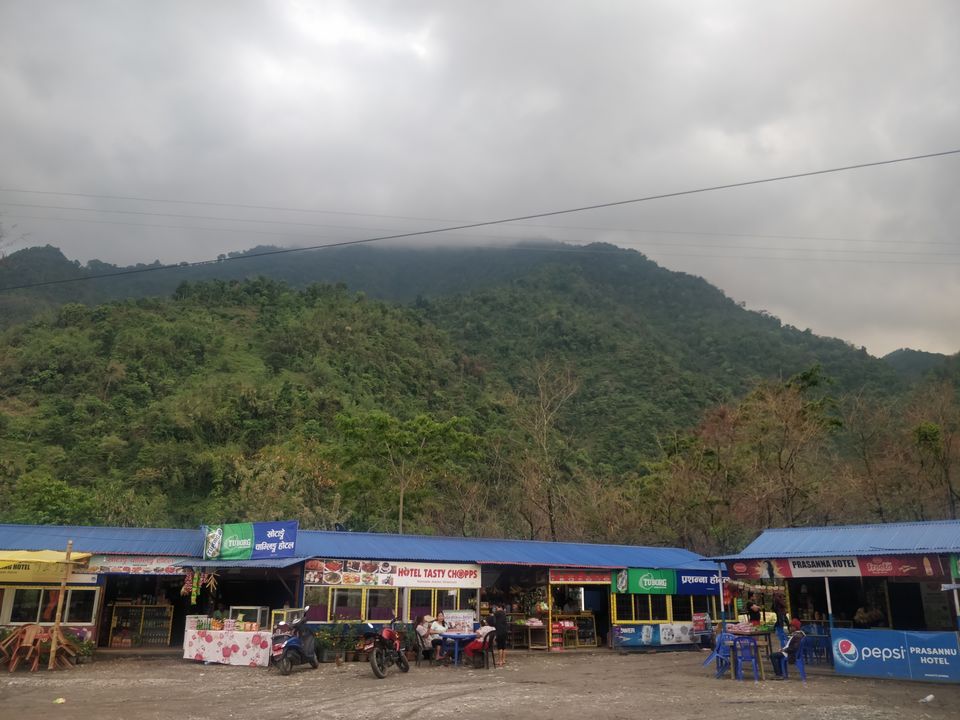 Once you are back to the starting point of waterfall you will get to see many restaurants nearby.
We had Nepali meal.The same preparation which you will get almost everywhere.Adding to it the small red chilli you are seeing on top of that rice is the spiciest chilli.Just a pinch of it and it will burn your senses .I urge you to try it .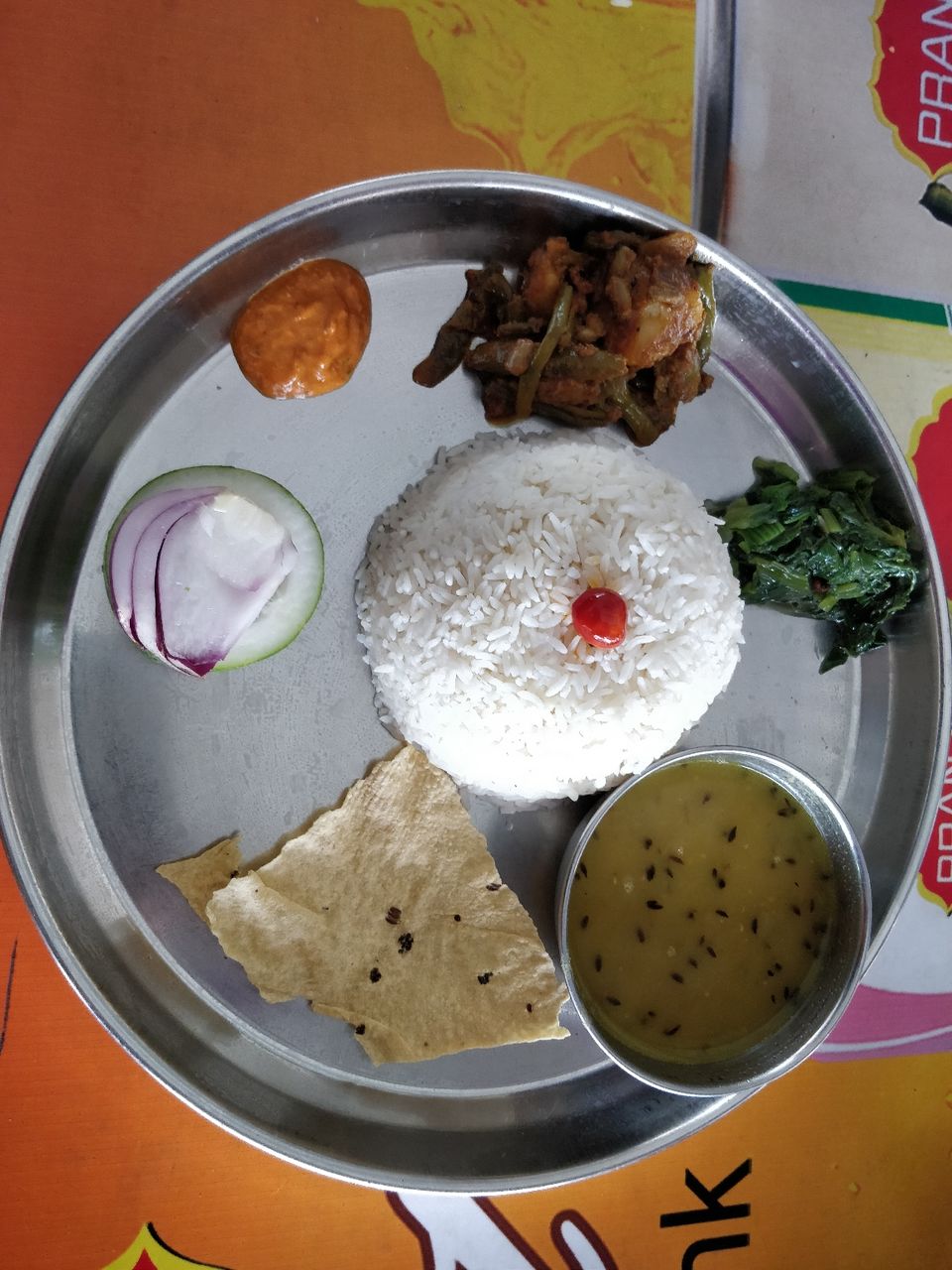 Taking all these beautiful memories we ended our trip and reached our destination at night.
If you are a mountain lover than this place definitely should be in your bucket list.