A journey to the land in an alp.
It was a 12 hours long journey from Delhi.
We woke up to a ravishing sunrise right up from the mountains travelling through kullu-manali highway, relishing those mesmerizing views of mountains & valleys. Away from the polluted cities, i felt like breathing fresh. Even though those roads were dangerous, we enjoyed the journey. on the way we even had to experience landslide to the roads and was blocked for almost 1 hour. As our bus stopped, travellers started capturing the pictures of those greenish valley & mountains. It was freezing outside.so we managed to take some pictures from the bus.
Next big surprises was from the hotel which we pre-booked. After a week of google for good hotels in manali, we found hotel Holiday Heights Manali with all positive reviews from Tripadvisor. Booked it & we got all what we want.'A room with balcony facing snow capped mountains and breathtaking views. we were pleased & very happy to stay there for 4 nights.They also rent Royal Enfield Bikes. Now that's a great news. who will want to miss the chance to ride bullets in those land of bliss, we were very excited but sadly we couldn't coz the temparature was not more than -2 degrees. That day we spent leisure at the hotel.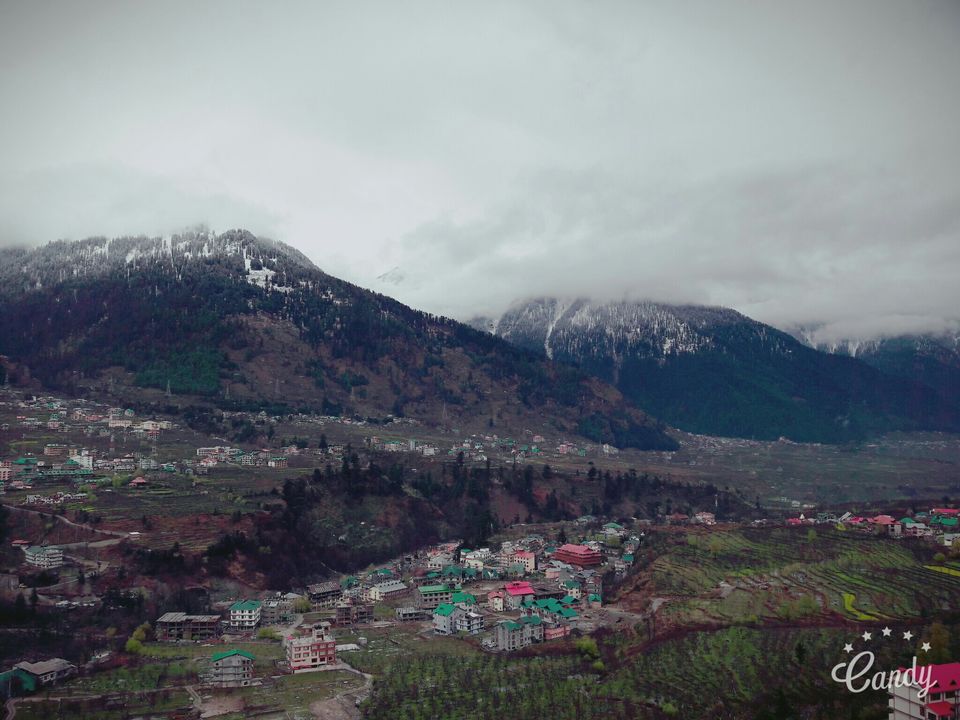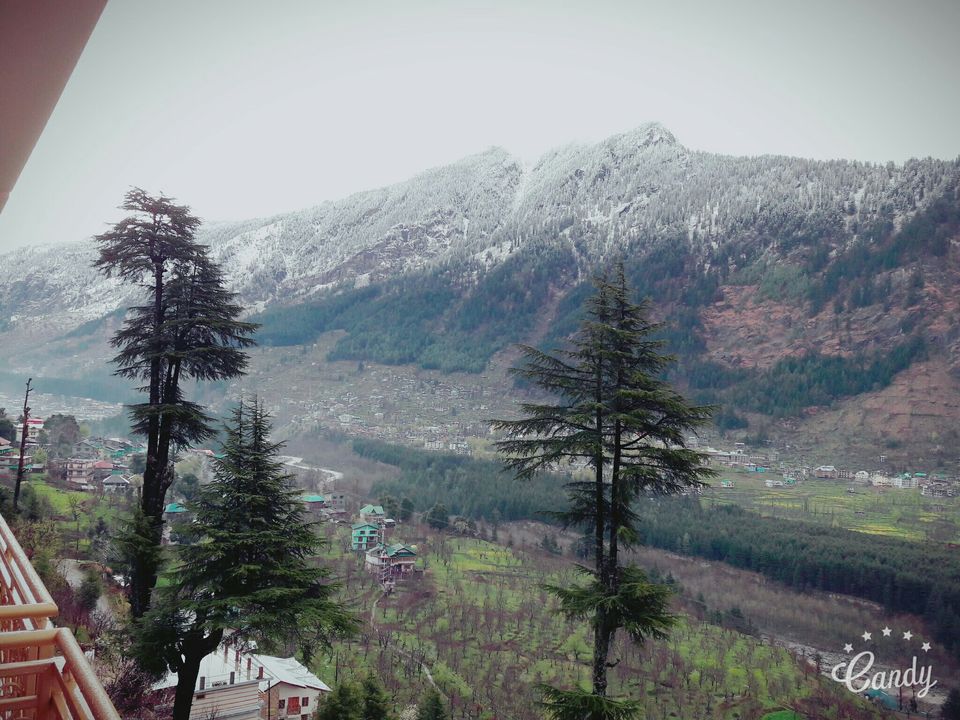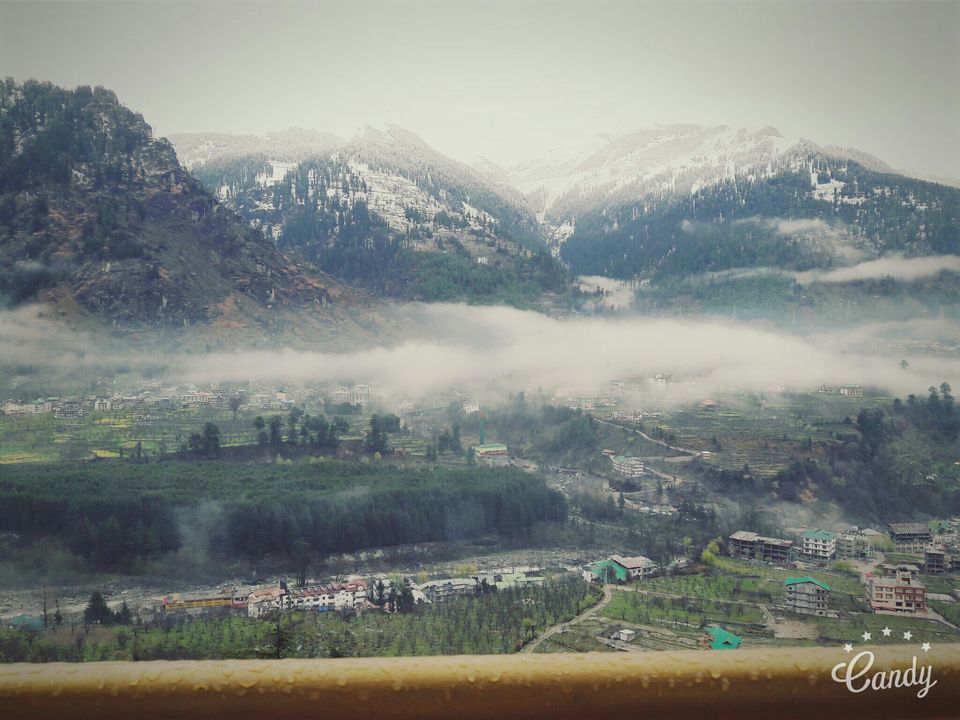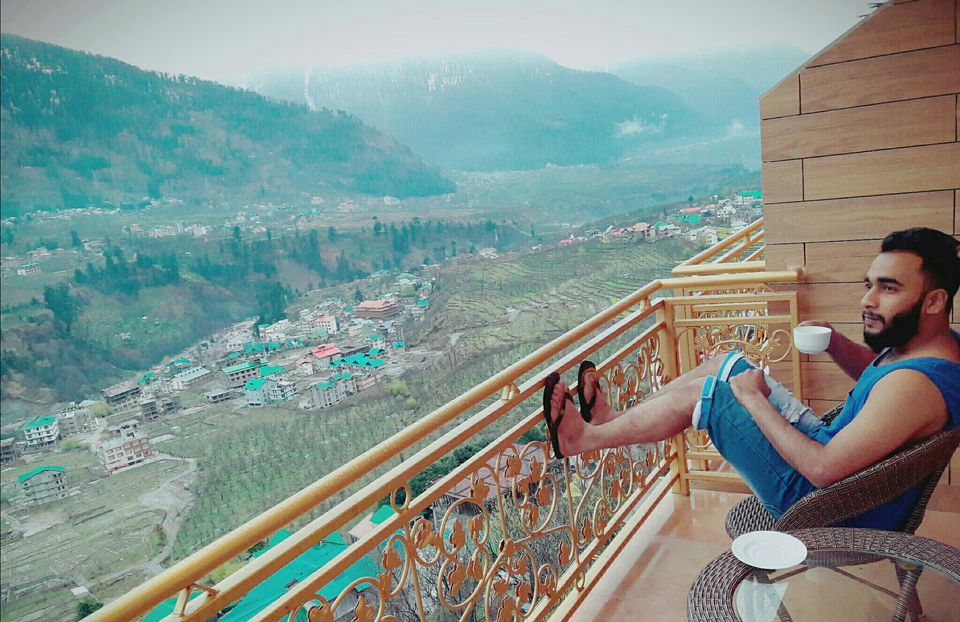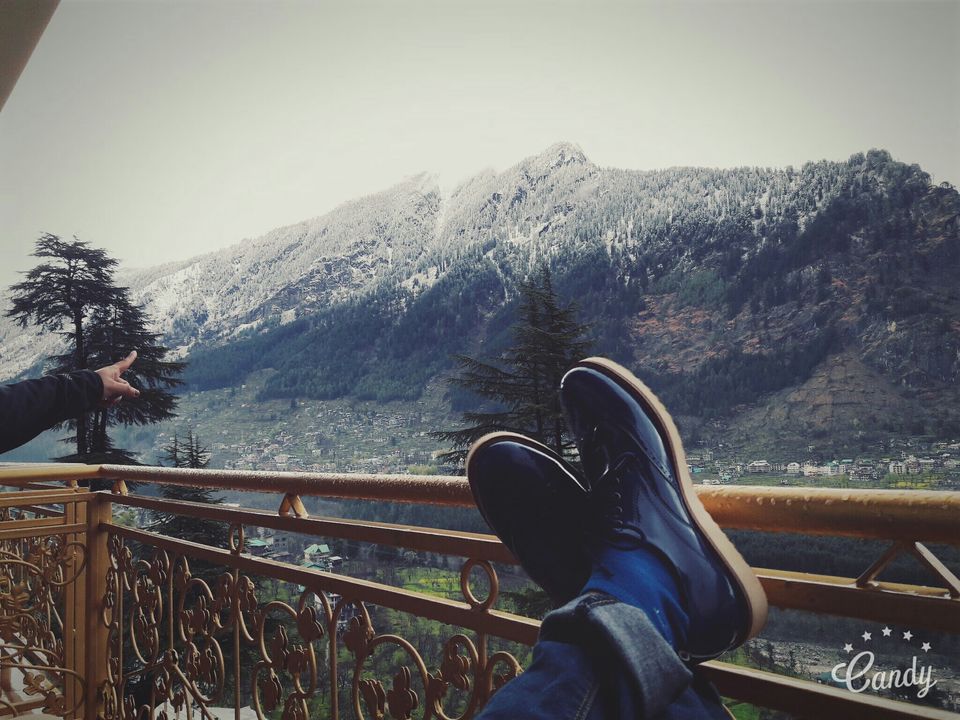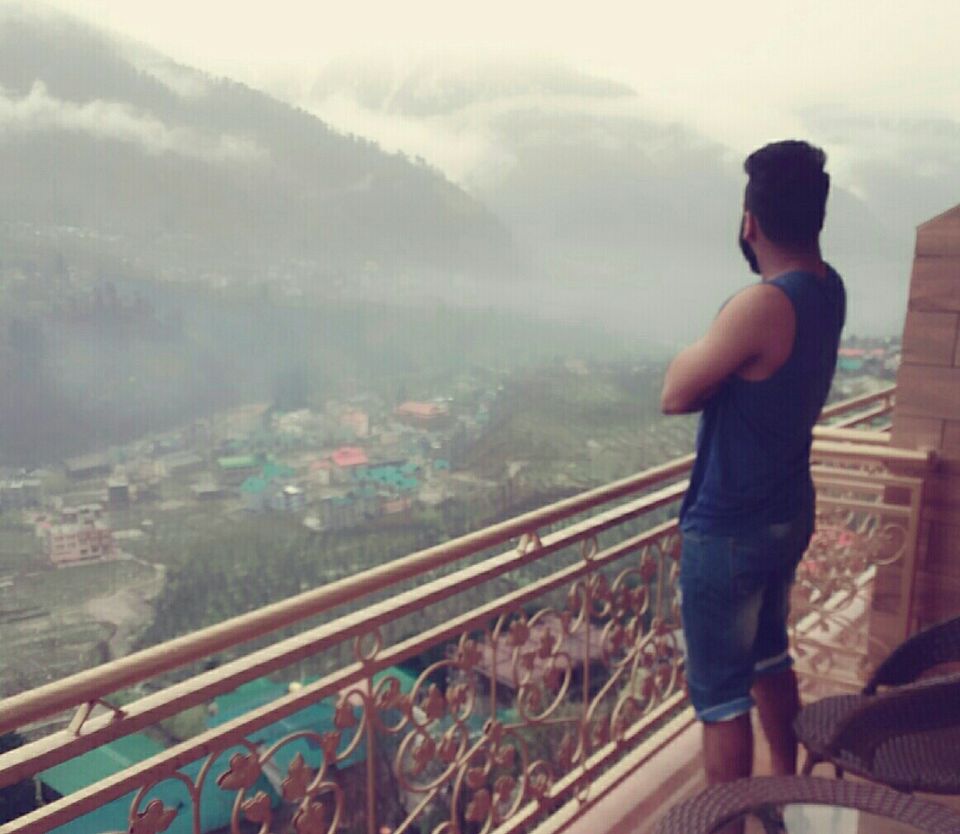 Started to explore Manali by car provided by hotel. We were heading to experience the snowfall & snow mountains. Our driver adviced us to wear long jackets which was available for rent. we wrapped up completely & headed to Gulaba. since Rohtang Pass was closed due to heavy snowfall, Gulaba was a better alternative for Rohtang.
Honey mooners, Familes, young, old & everyone there was enjoying the snowfall. Some were skiing & others making snow statues. The views are spectacular with great mountains with snow caps. watching these snow peaks & high altitude birds was a great joy. Then we met up with a local lady who was renting the traditional dress. we wore it & they helped us by taking few snaps.Their politeness & care for tourists are great. Snowmobiling was also available. When the sun rays was hitting the mountais, it was shining & view were more mesmerizing.
After spending 3-4 hours there, we left to solang valley, where many snow activities were available. Experienced yak ride & tube sliding there.
More activies like zorbing, paragliding and ropeway are also said to be available there during summer months when snow melts.since this valley has the fine ski-slopes, it is also a perfect place for skiing.We did a short trek to the top from where the skiers start.
solang is the best place for snow activity. one travelling to manali must visit this place. The whole experience of those days were higher than the awsomeness.The traffic is more in this place.its got narrow roads & cars can move very slow.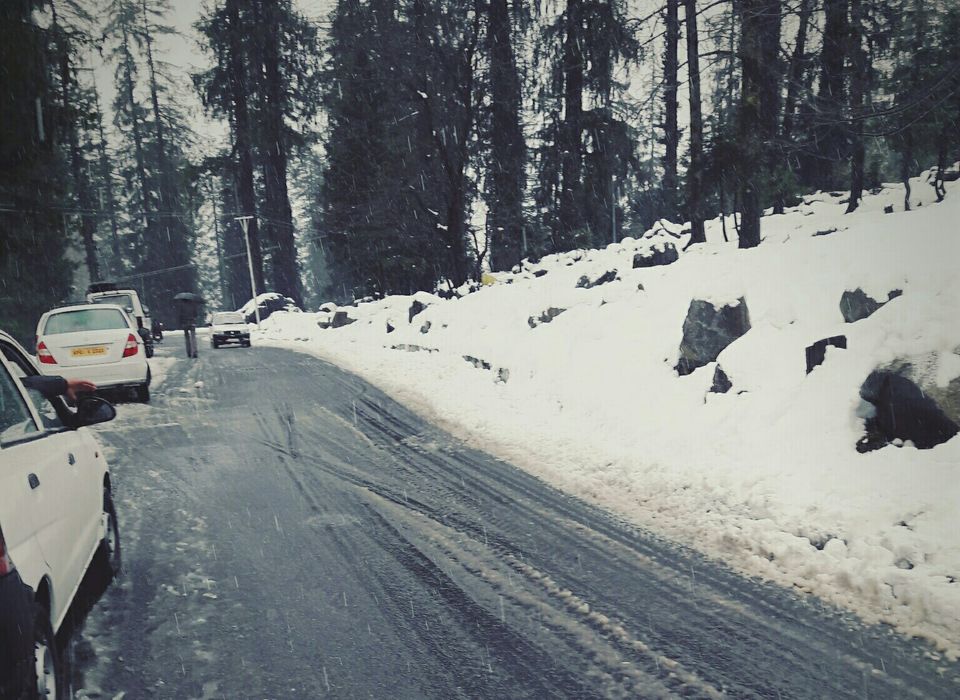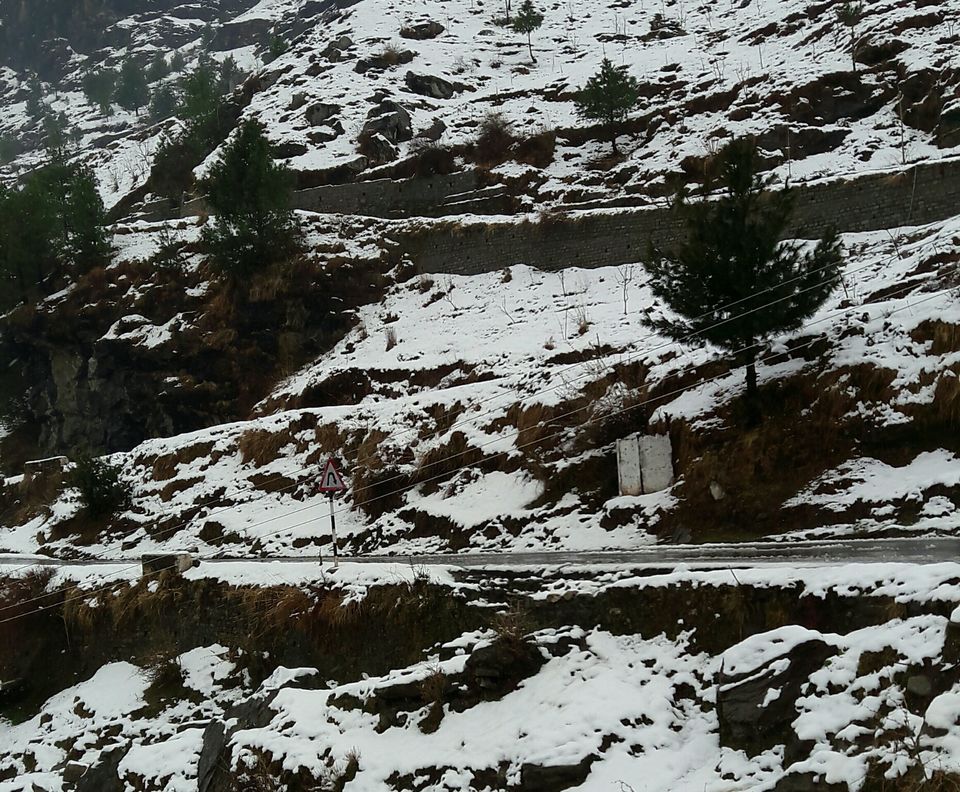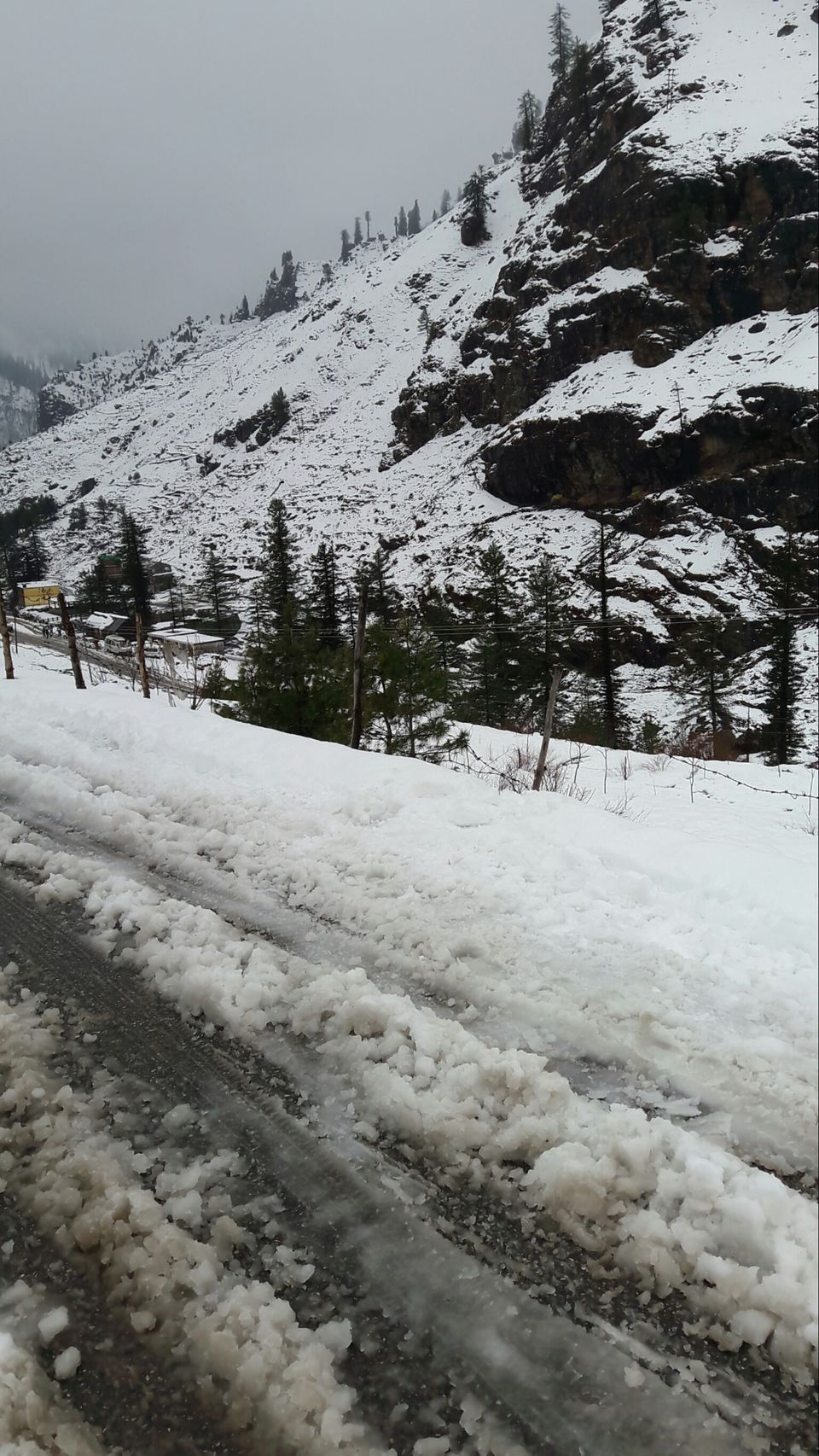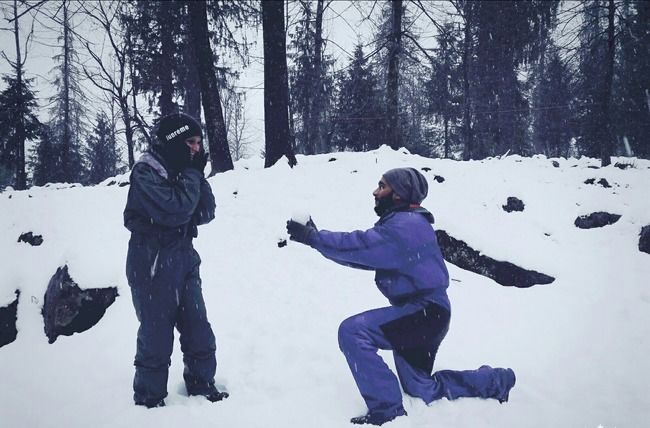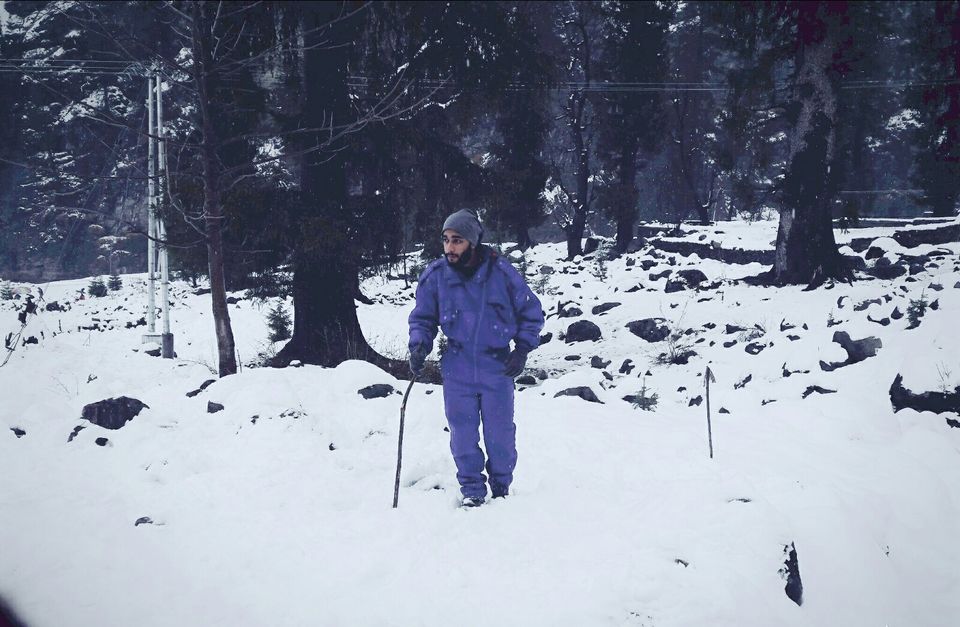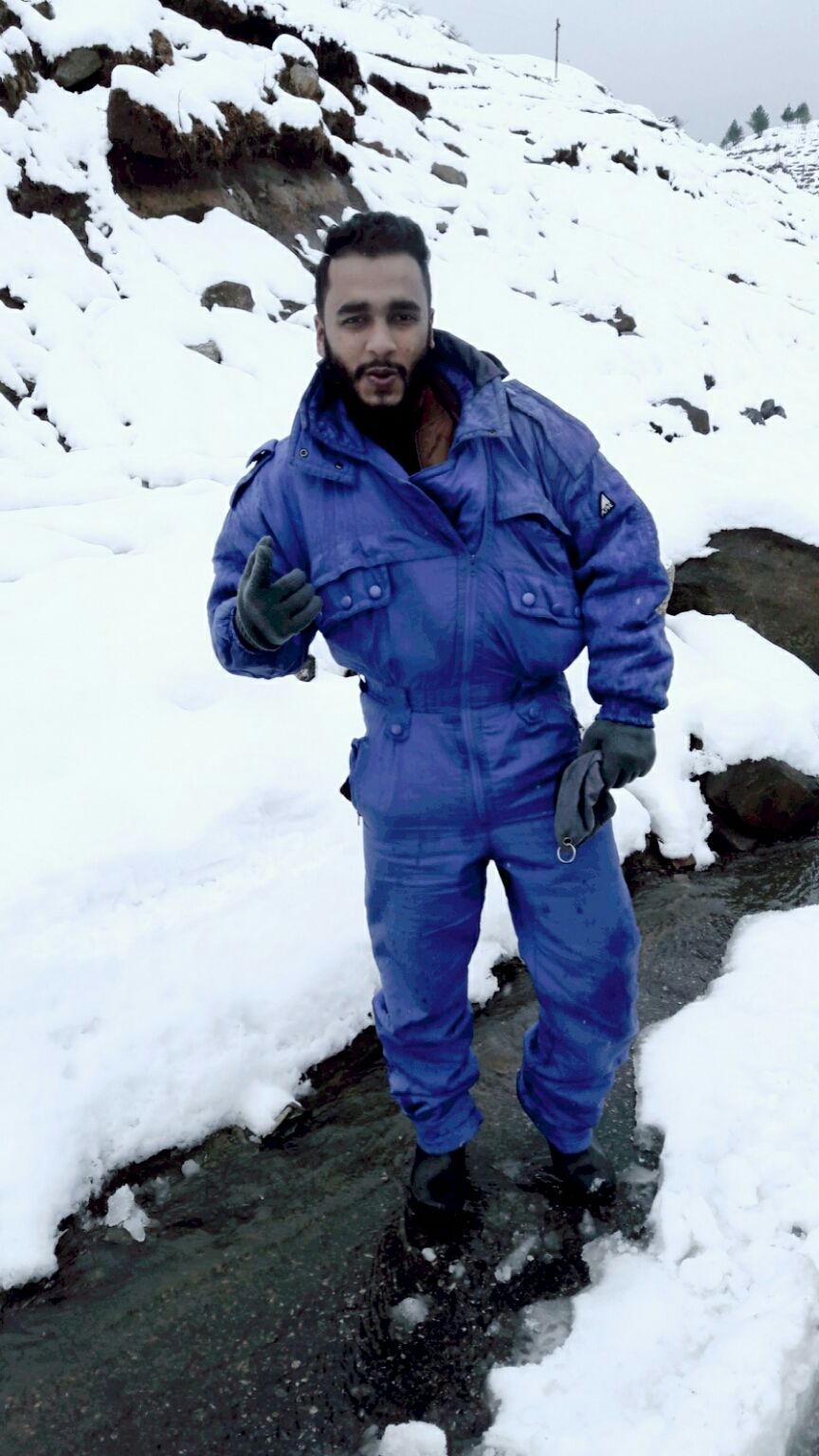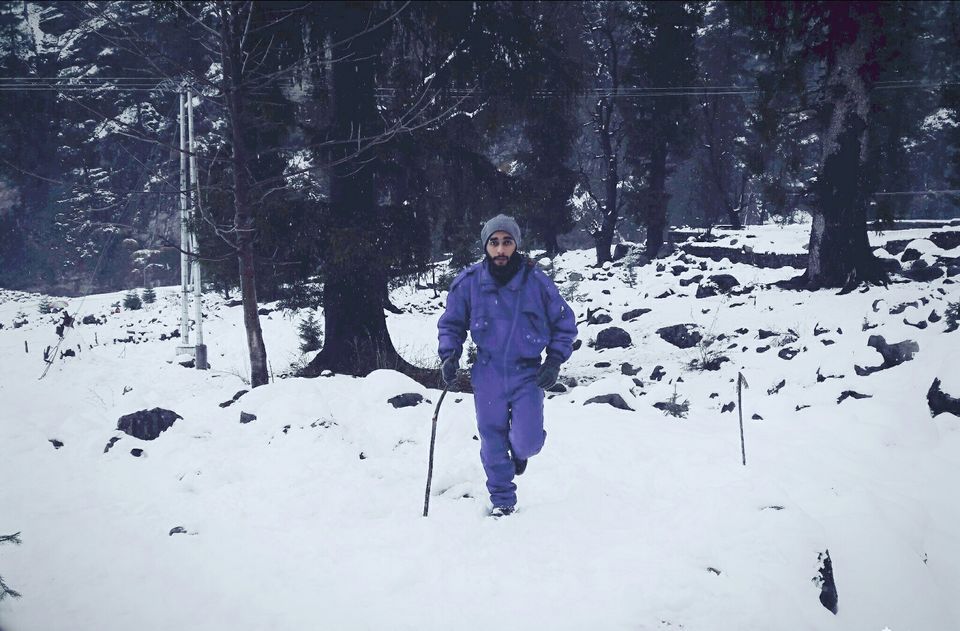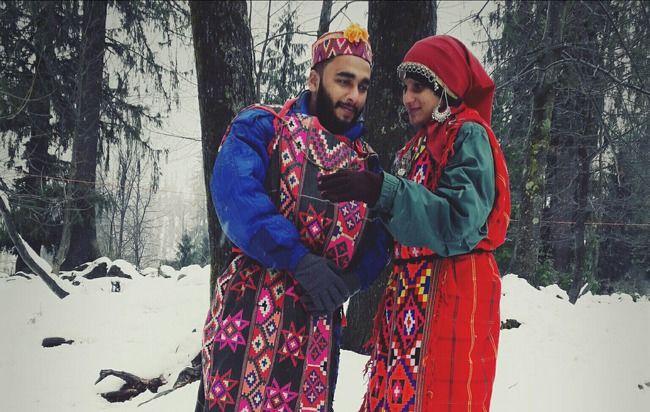 This day, we planned doing some adventure sport. we travelled to kullu, which was 45kms away from manali. Enjoyed the views of floating fresh white water through river beas. All set to raft. Floating & Raft surfing through the icy cold water, we were contented.
We continued our journey to Naggar castle as suggested by our driver.The narrow snaking road with its twists & turns took us to the Jana Waterfalls. More than the water fall views, we enjoyed the road side foods from a small Dhaba. One of the best thing we had on Himalayan Visit was eating hot Momo's & Maggi's.
Naggar Castle is an historical palace, built on 17th centuries.It is totally built using stones & woods.It is also situated at high altitudes of Kullu. Interiors of the castle has good art designs.For Art lover, it is a best place to visit. Climate there was double that of Normal coz it is located at the elavation of 2000 meters.If one visits there must not forget to buy wood art works from the streets.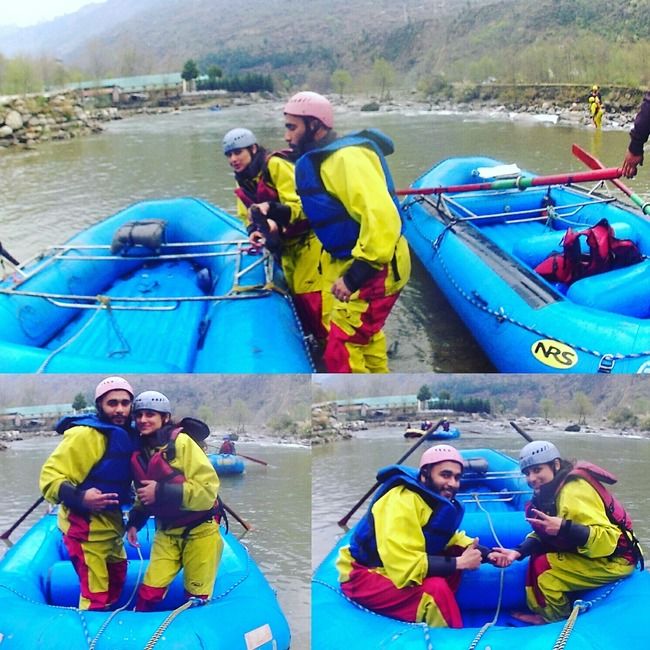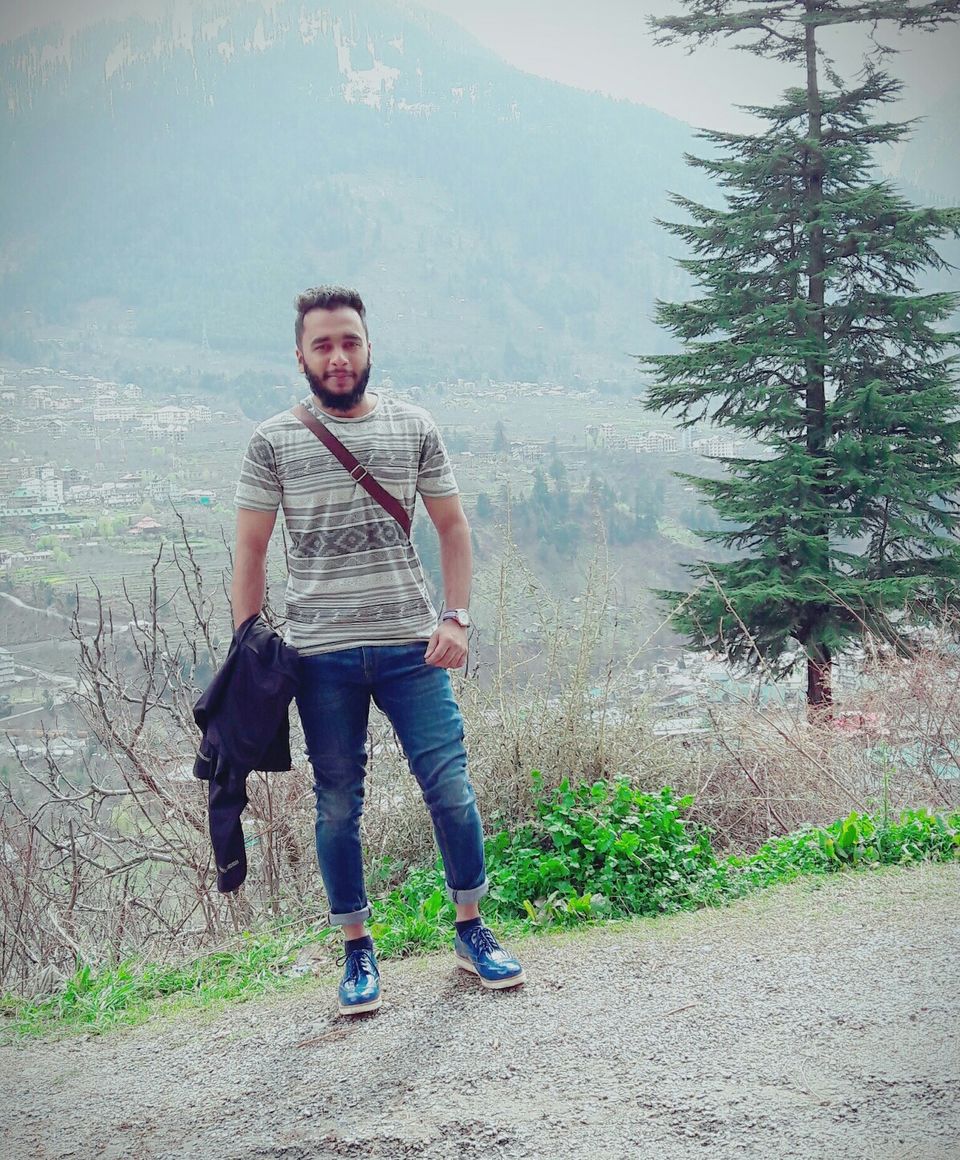 On day 4, we visited tibetian monastery. These monasteries are home for tibetian culture, its literature & crafts. This place is famous for its hand made crafts. They also runs a school of arts & carpet weaving centre to preserve ancient tibet art. These monasteries are surrounded by several small shops selling beautiful handi crafts & carpets.And no words to express the panorama. Serene & Peacefull.
After spending few minutes in Nehru kund, we continued to mall road. Between the crowd, we started purchasing traditional artefact & eating local foods. 'Never miss eating fruits from manali'. Especially apples & oranges. Apple orchards can be seen in many places of manali. It was our last day in manali. Wonderfull days. Memories are still fresh. Travelled on March 2016.
Tavel Tip - Stay for minumum 4N /5D. Plan your travel. Avoid tour packages. Book an all inclusive hotel with mountain views & balcony. Pack max woolens & be ready for the Adventures.