Most of my best memories come from the road that leads to Himachal. A month on the road, and I felt like I was getting used to this kind of life "Living out of suitcase."

When one thinks about solo backpacking, Himachal is indeed the safest destination to begin with. This trip was long overdue and finally it was 15th June 2016, when I set my foot in Mcleodganj.

This small little place is situated above Dharamshala, a home to many Tibetans and surrounded by massive Dhauladhar Mountains.

Loseling Guest house - a monastery runned house was my home for the next 6 days.

The central square is the busiest road in Mcleodganj but also the most colorful one with people displaying their crafts and jewelries on the road, the numerous cafes serving different types of Cuisines and diverse folks enjoying every bit of it.

But for a traveller like me, happiness is where there is hot chai, the mountain backdrop, and lots and lots of walk. So I headed to Shiva's café directly. This café is a 3km walk from the central square and a kilometer climb from Bhagsunath Temple. There are lots of trekking routes around this cafe for the adventure rich souls.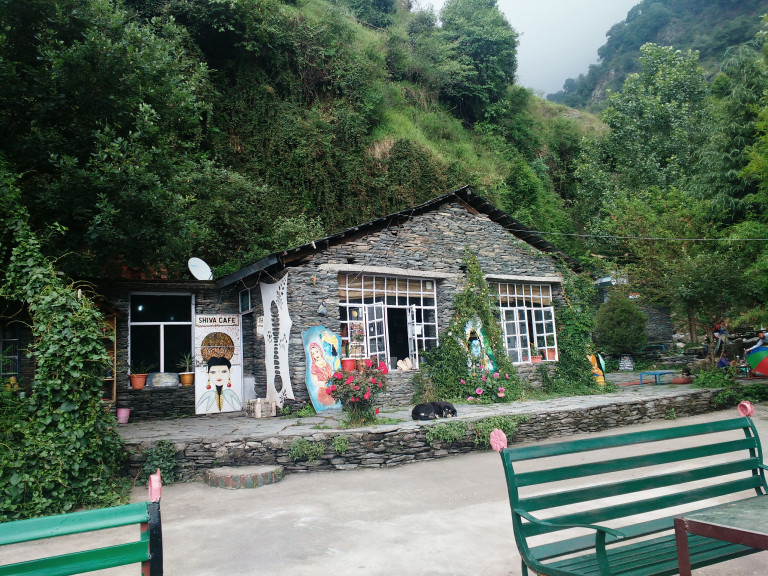 One of the highlight of this trip was visit to Dalai Lama Temple exactly when the monks were having their debate sessions. These sessions are in Buddhist language and every monk has a student who needs to answer the questions of their teacher, basically revolving around purpose of Life.
Now, to fulfill my taste buds, I walked again!!! This time to Dharamkot, a small village 2km away from Main Square which is a hub of beautiful cafes. Away from the hustle bustle of the tourists, this silent little hamlet will definitely give your taste buds thumbs up experience.

Trip to Mcleodganj is incomplete without trekking to Triund. The trek is around 12 kms from Main Square and the view from the top is absolutely stunning. I happened to trek above Triund until Snowline (near Laka Glacier). The scene was so picturesque, just out of the painting. No words can do justice to the view, so I let the photos do the talking.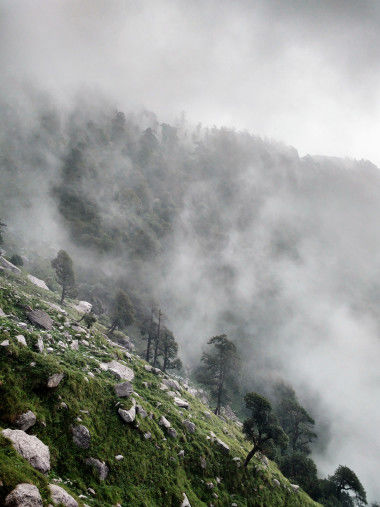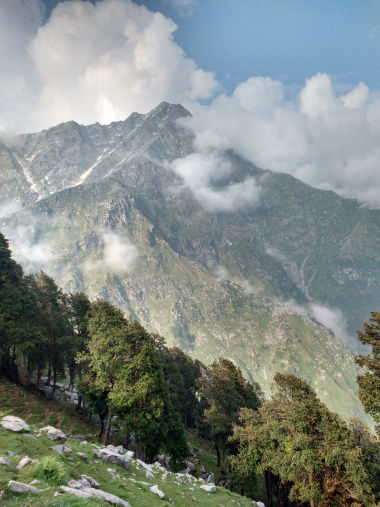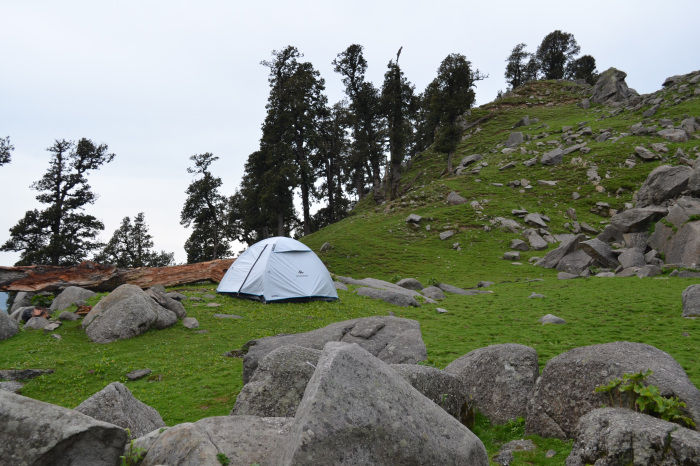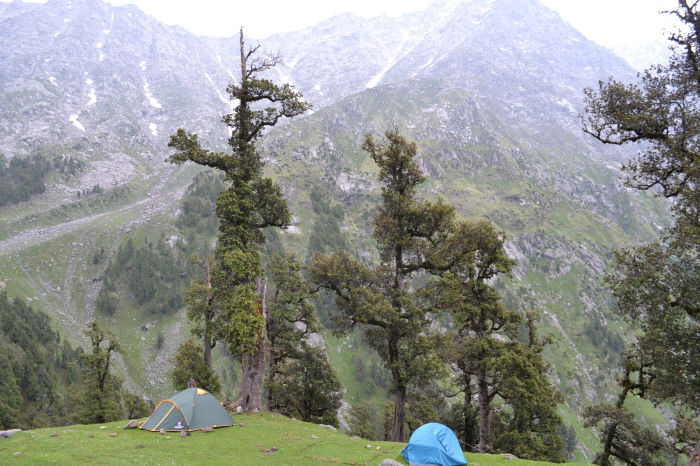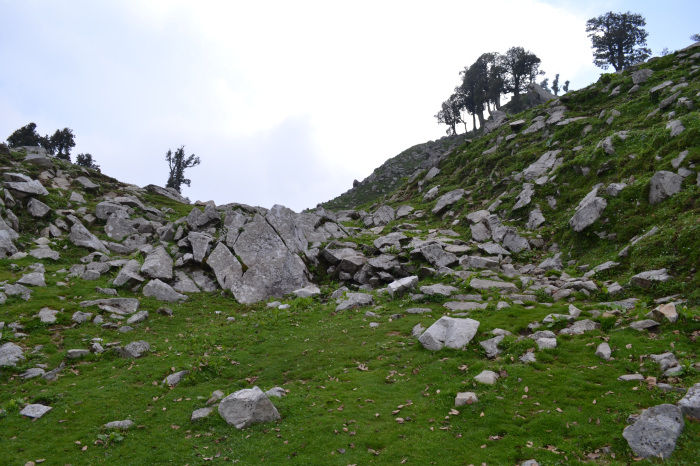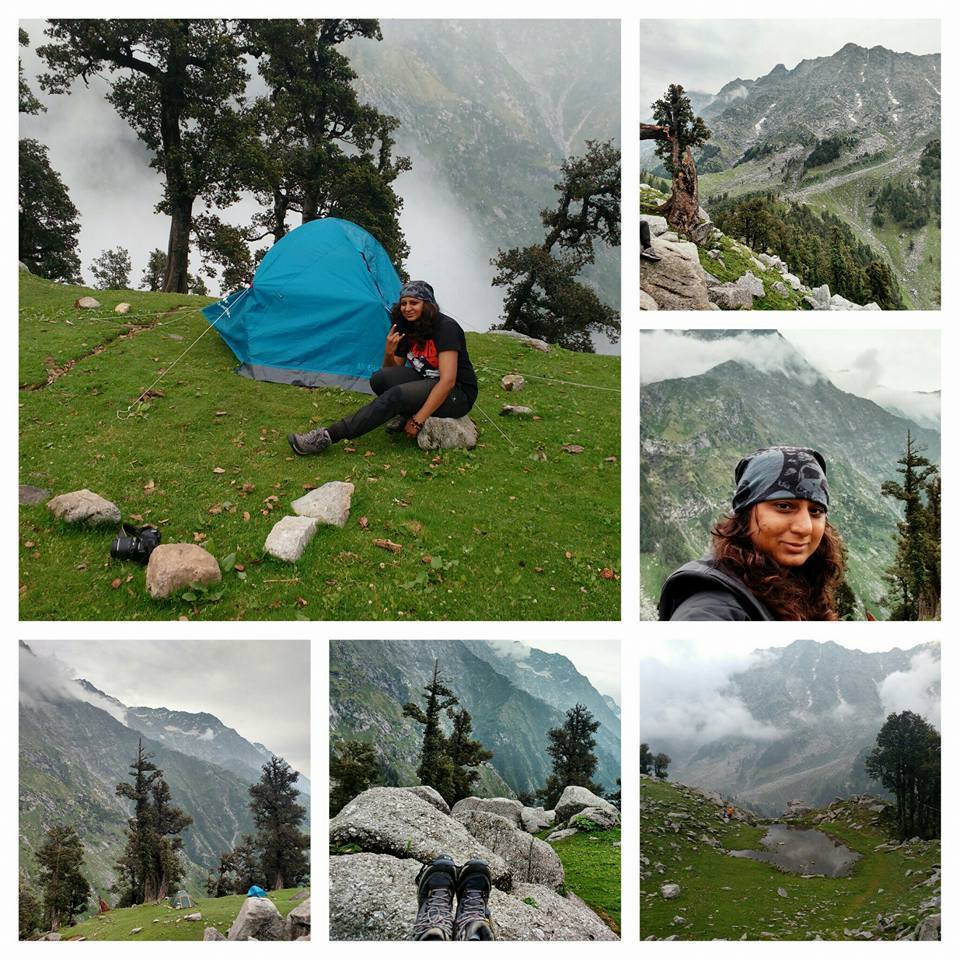 Offbeat things to do in Mcleodganj -

Trek to Laka Glacier or Indrahar Pass (Above Triund)

Visit Nadi village

Stay at Dharamkot

Savor the recipes of Nick's Kitchen

Street Shopping.

This blog was originally published on 'RAJANIRAI'