I always dreamed of traveling since childhood. The only thing I knew for sure was to travel once I start making money!
Yes, it's not that easy to convenience your family but I managed ????
A random thought to go on a holiday for a trek to a beautiful destination non other than Himachal ❤
Along with my travel partner, we started our Journey from Mumbai -> Delhi -> Mcleodganj -> and there we kicked off the Triund trek followed by Manali to rest after the trek along with some more friends who joined us at Manali, stay at Kasol to feel the beauty of it and then was the Kheerganga Trek.
Yes, we did 2 treks in a week and trust me it was AMAZING!
The kind of people we came across, the food we ate the interactions with other travelers and listening to their journies, our guide telling us his set of experiences, our cab driver helping us catch the bus we missed and everyone's contribution in making this trip such a beautiful experience loaded with stories.
I feel extremely grateful for experiencing every second of this trip!
I fall short of words when I am asked about this trip and can go on and on talking about it.
I did learn many beautiful things during this trek, as this time it was just me with the world other than my family -
I lived like a free bird. confidently, putting efforts to know as much as I can about the place as we were traveling on our own. Taking care of yourself and your friends, you become more responsible and that feels truly amazing. While hiking Kheerganga, we came across so many people who helped others to hike as it was quite a difficult trek in the month of December - one imbalanced step on the frozen surface and you would slide all the way down! *Phew* our guide was the strongest :p (he helped peoples who came with other guide's and by themselves as well) I wanted to capture everything I was looking at, it was beautiful in every corner. I lived like never before.
In developed cities, we are so used to following things as we are expected to. We live like robots. I have truly lived my heart out as there were no processes to follow, nobody asking me what to do or judging by the things I did. Nothing. I lived the way I planned I traveled as much as I could with the time I had for this holiday. And that's when I figured out-
Live by your terms if you want to live happily.
Try taking out time for yourself once a year at least and work harder throughout the year for that travel you have been planning. Explore these beautiful places on this planet. There is a lot to learn from every corner of this world. Different people, their lifestyles, the things they do for a living, the joys they find in the lap of nature and the love they have for people visiting their land.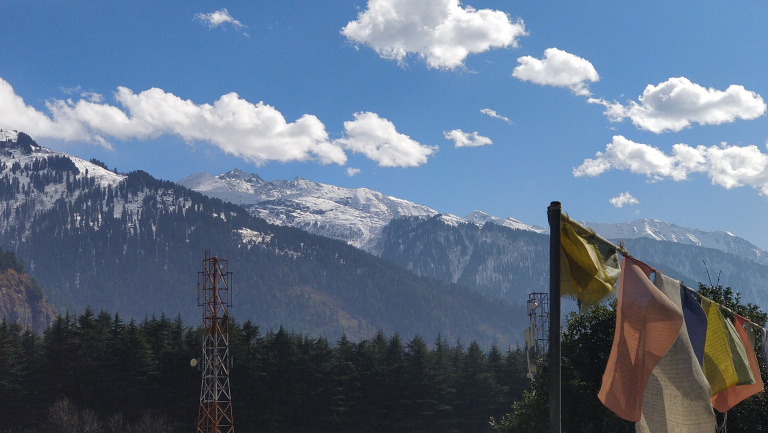 I am definitely visiting Himachal again.
The day I was flying back to Mumbai, I found out what makes me eternally happy and that's when I already started planning my next holiday!♥