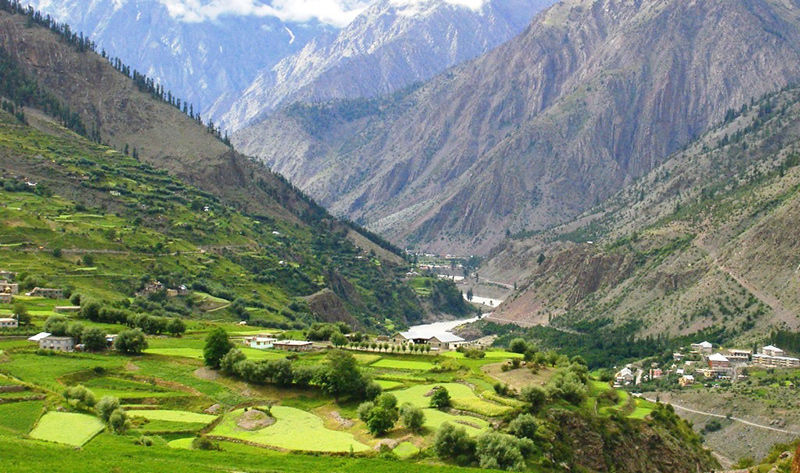 Best known as the "Honeymooner's Paradise", Himachal Pradesh is a combination of romantic destinations with unmatched beauty that attracts newly married couples around the year. Thus, making Himachal Pradesh the most popular honeymoon destination in India.
So, if you are going to be married soon and are looking for Himachal Pradesh honeymoon tour packages, here are a few amazingly beautiful honeymoon destinations handpicked just for you:
1) Shimla – Also known as the 'Queen of Hill Stations', Shimla is the capital city of our country's favourite honeymoon state. The best part of Shimla is its scenic surroundings and fresh and pleasant weather that fills the air with romance.
How to Reach: At about 23 kilometres from Shimla is the Jabarhatti Airport. Similarly, the railway station is just 1 km. away from the main town, easily reached by the famous toy train that runs from Kalka.
Days You Can Spend: 4 to 5
Activities: Pleasure trip to Jakhu Temple, Kufri, Sumer Hill, Viceregal Lodge, Shimla Glen for the trekkers and Scandal Point for a lively view.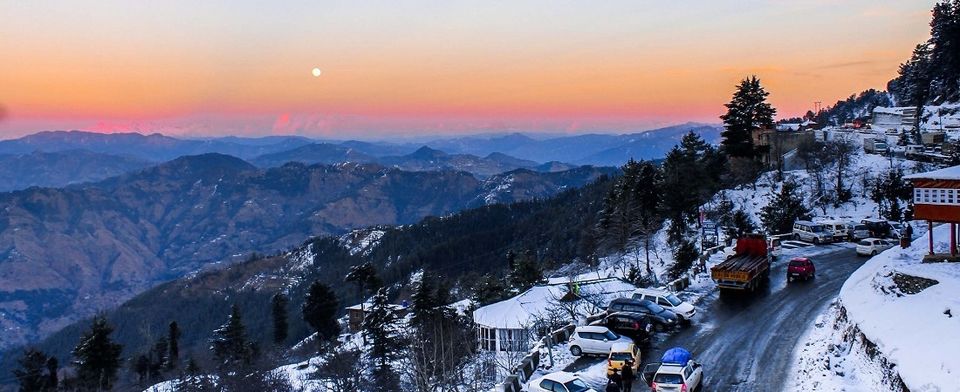 2) Chail – This serener hill town is best known for its hypnotising views and seclusion, much needed when you are on the verge of beginning the new era in your life. As said earlier, for honeymoon, Chail is the most peaceful places to visit in Himachal Pradesh. It has all that is needed for a honeymoon destination: peace, beauty and seclusion.
How to Reach: Shimla's Jabarhatti Airport is accessible to Chail as well, it is at a distance of about 72 km. from Chail. Similarly, the nearest railway station to Chail is the Kalka Railway station, which is around 81 km. from the town.
Days You Can Spend: 1-2 days
Activities: Spend quality time with each other while exploring the winding roads of this serene place. Chail Wild life sanctuary and Siddh Baba Mandir are the two must visit places here.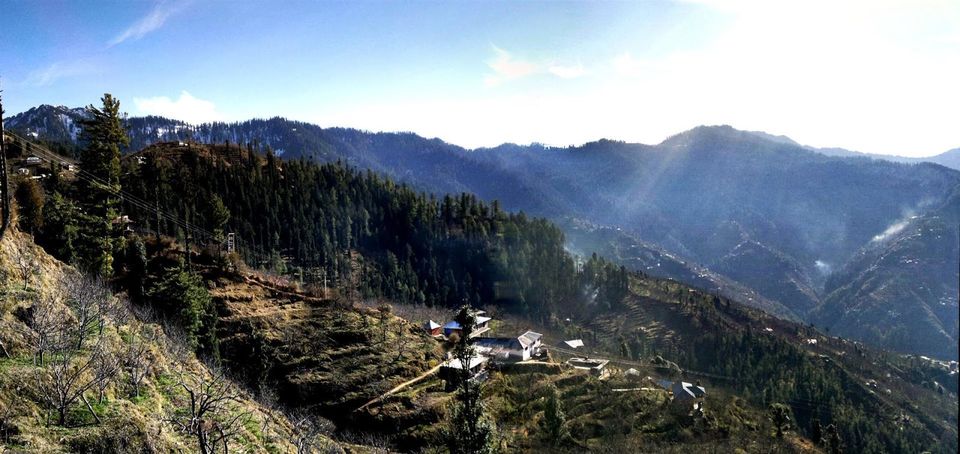 3) Manali – Another most popular honeymoon destination of HP is Manali. This resort town is famous for its splendid views, mysterious roads and outlandish experiences it has for the newly weds.
How to Reach: The nearest airport to Manali is at Bhuntar, about 50 km and the nearest railway station is Jogindernagar railway station, which connects this beautiful hill resort to other important cities of India.
Days You Can Spend: 4 to 5 days
Activities: Explore Naggar castle, Rahalla Falls, Snow point, local fruit orchards and last but not the least, the striking Rohtang Pass.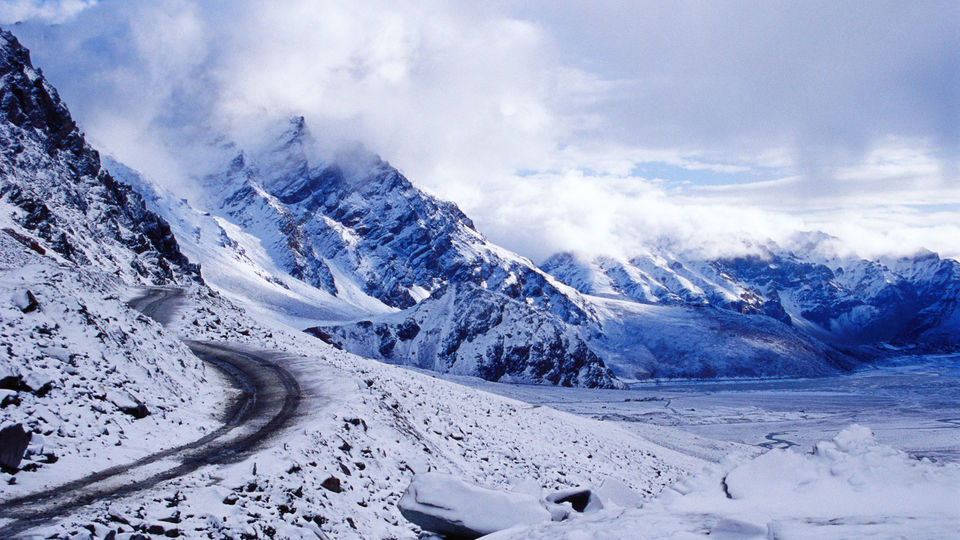 4) Dalhousie – Located on five hills, the place has plummeting pine clad valleys and dazzling mountains in the setting. Regal views to treat the beautiful couples, the place has enough to attract you to spend your honeymoon here.
How to Reach: Chandigarh airport is the nearest airport, which is about 70 km and nearest railway station is Sonwara.
Days You Can Spend: 1-3 days
Activities: Visit the Dainkund Peak, Rang Mahal, Kalatop Khajjiar Sanctuary and walk around the Khajjiar lake.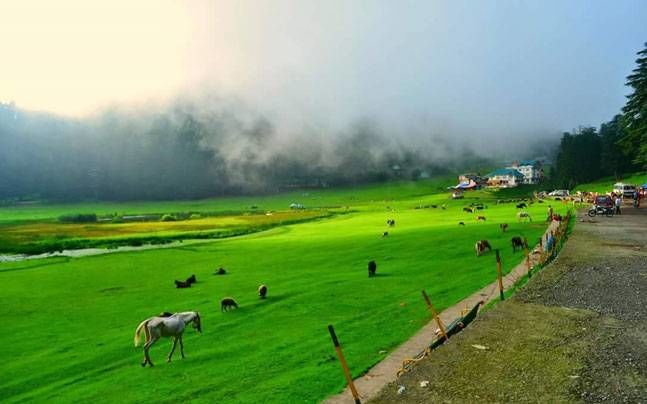 5) Kasauli - Kasauli is a small town of interesting vestiges from the British Empire and it has some amazing panoramas to show-off. The whole environment sets the perfect mood for the honeymoon, thus making this place another must visit destinations for honeymooners.
How to Reach: The airport and railway station at Pathankot is the nearest airport and railway station to Kasauli.
Days You Can Spend: 2 to 3 days
Activities: Nature walk is the best thing you can do when on honeymoon, apart from this Kasauli offers its visitors with adventurous sports like: paragliding. You can also visit the Kasauli Brewery, known for the local beer.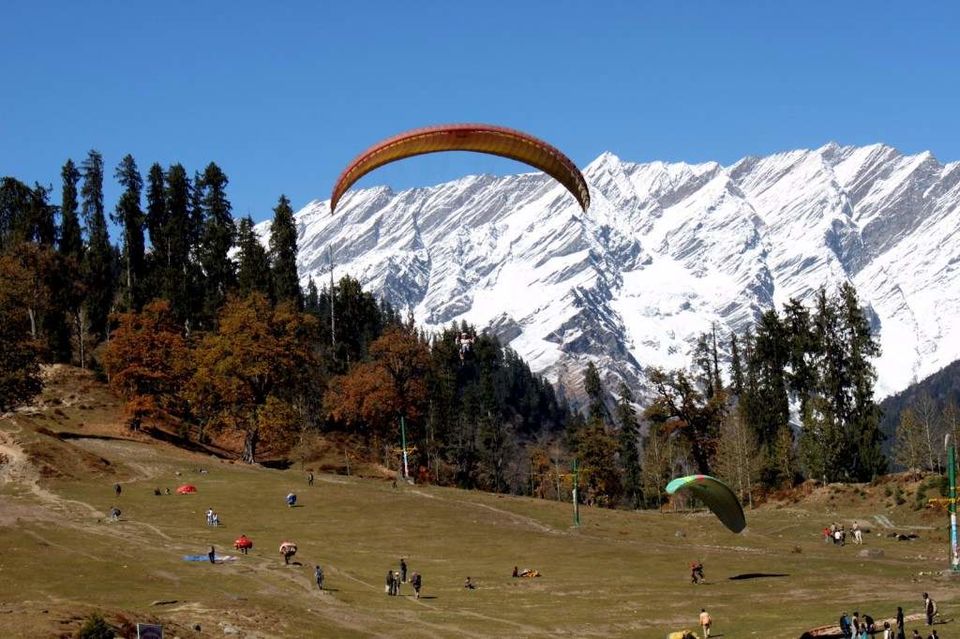 6) Kullu – Famously known as the "Valley of Gods", Kullu is a beautiful town that lies on the Beas river. As surrounded by multiple valleys, the place is nothing less than a visual delight.
How to Reach: The nearest airport is in Bhuntar and nearest railway stations are Pathankot and Jogindernagar.
Days You Can Spend: 4-5 days
Activities: For adventure seekers, rafting is best offered here. Experience the majestic hot springs at Tirthan valley and Manikaran.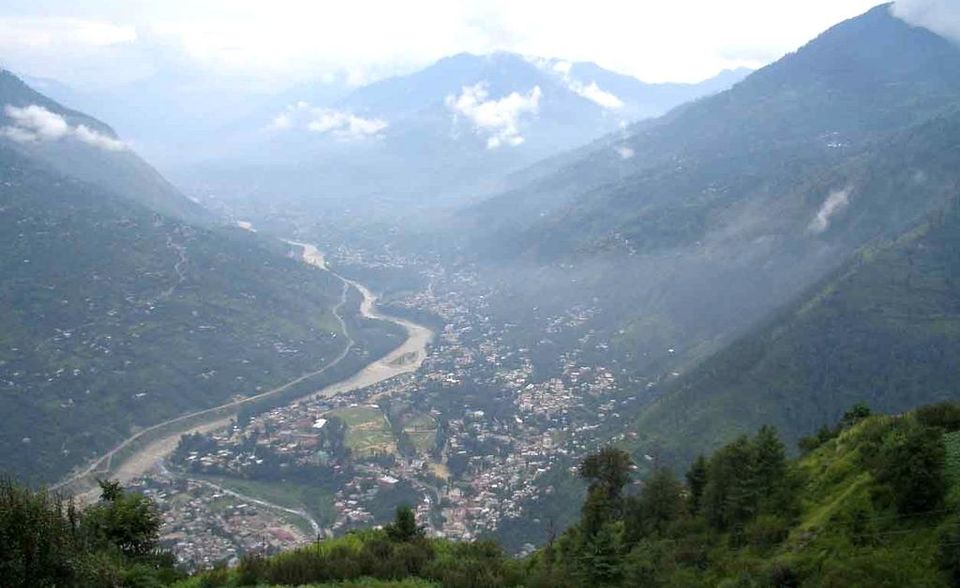 7) Chamba – For all the love birds, visiting this ancient town is a must. Chamba is located on the banks of river Ravi and has both pleasant weather and surroundings.
How to Reach: The nearest airport is in Kangra, about 170 km and nearest railway station is at Pathankot, about 118 km from the town.
Days You Can Spend: 2-3 days
Activities: Explore some amazing places like: Dhauladhar, Satdhara Falls and Khajjiar Lake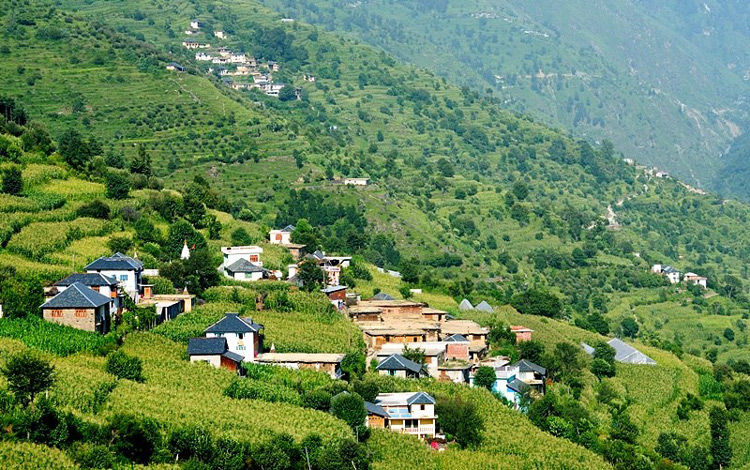 8. Mandi- The town is known as the temple town, as it houses almost 81 temples. Its not only the temples that this place has for the couples, the town has many exciting activities for the newlyweds.
How to Reach: Bhuntar Airport is the nearest airport to Mandi, which is about 31 km from Mandi.
Days You Can Spend: 1-2 days
Activities: Visit the Rewalsar Lake, Barot valley, Bhima Kali Temple and for trek lovers, a visit to Prashar Lake is must. For nature lovers, the best place to visit is Shikari Devi Sanctuary.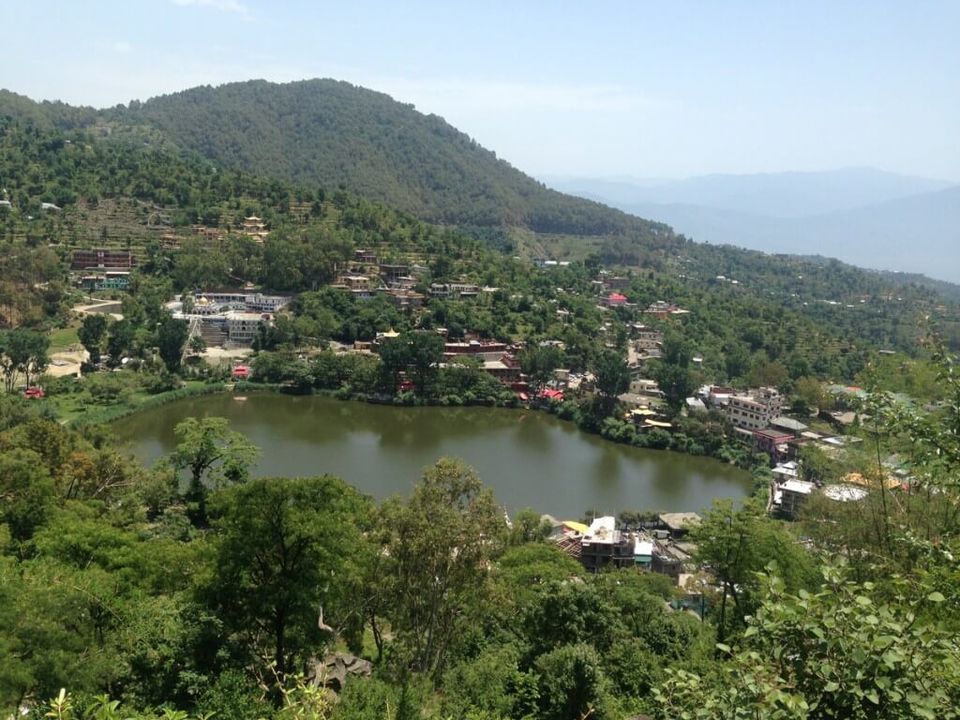 9. Kinnaur – Famous as the Land of Gods, Kinnaur is a mountainous area with cold desert mountains and lush green valley. The place oozes romance.
How to reach: The closest airport and railway station is in Shimla.
Days You Can Spend: 2-3 days
Activities: Trek to the Nako Lake and Bhaspa River. Explore Moorang and Rakcham Chitkul Wildlife Sanctuary.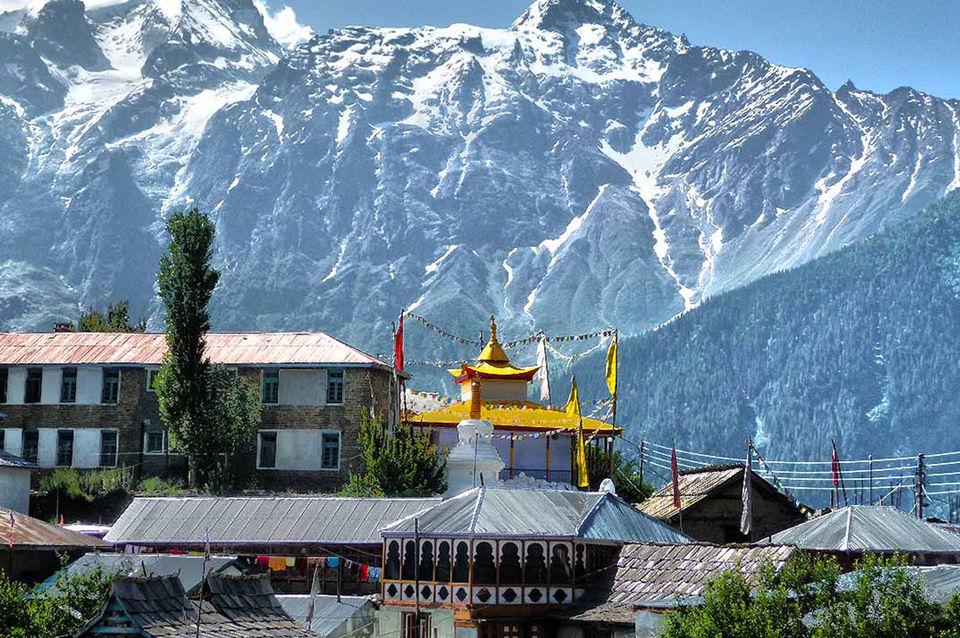 10. Solan – The place is a perfect start to your love life. The serene atmosphere and snow-clad mountains will give you perfect privacy and romance all around.

How to reach: It is the most well-connected place, Chandigarh airport is the nearest airport, which is about 35 km away.
Days You Can Spend: 2-3 days
Activities: Explore Meteol and Karol Tibbas, luxuriate in adventurous activities as you trek to the famous Monkey Point and glide through the valley and get to see some amazingly beautiful views.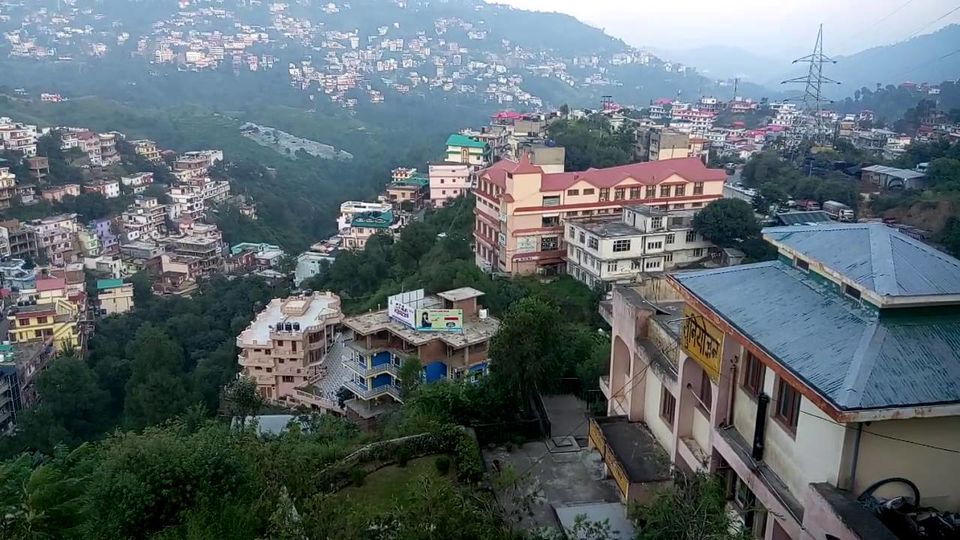 For more information on Himachal Pradesh honeymoon packages and bookings, visit https://www.trinityairtravel.com/india-tour-packages/Himachal/