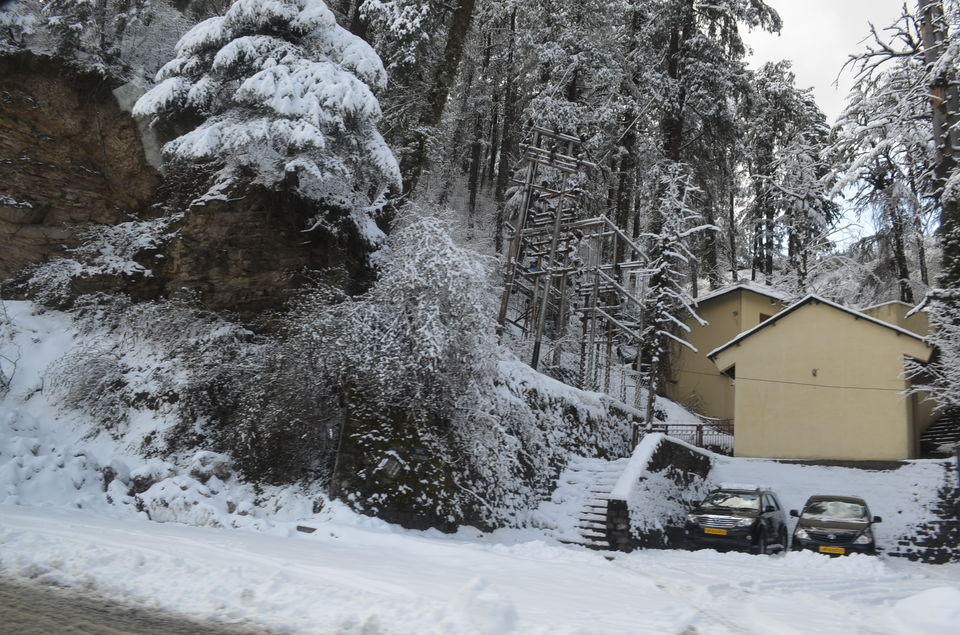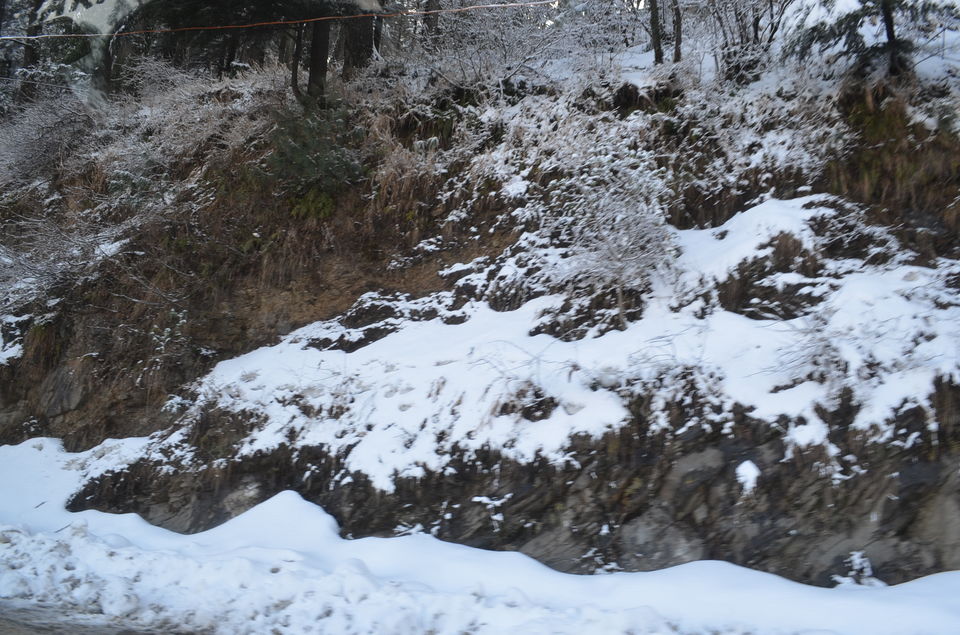 It all started with my wish to see snowfall. Finally I decided to make my trip to Shimla and Manali to catch snowfall. I knew there was no guarantee of snowfall, but I wanted to take a chance and wanted to test my luck.
Day-1: Chandigarh to Shimla
I took morning flight from Hyderabad to Chandigarh and we were two people. After reaching Chandigarh, we were approached by one cab guy who told us to drop at Shimla, We decided to opt because of comfort in travel, of course travel by bus is cheaper but its not comfortable by the way. On our way, we had a opportunity to stop the vehicle to click some great images. Photography is my hobby and i love to capture great images.
After 5 hours we are able to reach the Shimla and we paid INR1700 to cab guy. the night we moved out of our hotel for dinner. it was very cold and rain started while we having our dinner i feel total silence on streets and no many people on street because of cold night.
One my way to hotel, Suddenly i feel something on me, i thought of rain, but it was snow fall after rain. i just amazed to see snow fall on our first day of arrival.
Day-2
we went to Kufri which is snow peak area. hills on the way completely filled with snow. Kufri is nice spot which completely filled with snow. 
Same day we took government bus to Manali, My advise to everybody is, not to opt government buses, as they were so crowded and very uncomfortable. I advise you to make your journey day time for Manali, because there are many good places to see on the way to Manali from Shimla. You can check with local agent who provide share cabs to Manali from Shimla.
Day-3
Morning we reached Manali, We went to see local sight seeing and visited placed like Hadimba temple and local market. Manali is beautiful place and much near to himalayas. Not crowded as shimla and less expensive than shimla. You can enjoy the beauties of nature in Manali.
Day-4
We went to Solang valley in a shared cab, most of hotels in Manali providing shared cabs to tourists, you can opt for them in case your budget is tight, also shared cab are comfortable. Solang valley is completely filled with snow and you'll find only snow in this area. many snow sports are available in Solang valley like paragliding and other sports to play with snow.
On our return from Solang valley, we encountered with snow fall. it was much heaver snow fall compared to Shimla. Also we seen snow every where in Manali town.
i have ended my four days trip with good snow fall and nice pics to my gallery.
My suggestion to everybody is, take a package from local tour operator, by this way you can save money. also you can compare price of different operators and decide the one which suits to u. You'll end up paying much higher if you spend separately on stay, sight seeing and food. Packages are good and economical.
Himachal is nice place to enjoy beauty of nature. if you don't want much crowd then opt for Manali which is less crowded than Shimla.
Himachal is my best tourist spot and i travel many times to this place, happy to assist anybody who want information about Himachal.
Happy and safe journey guys.