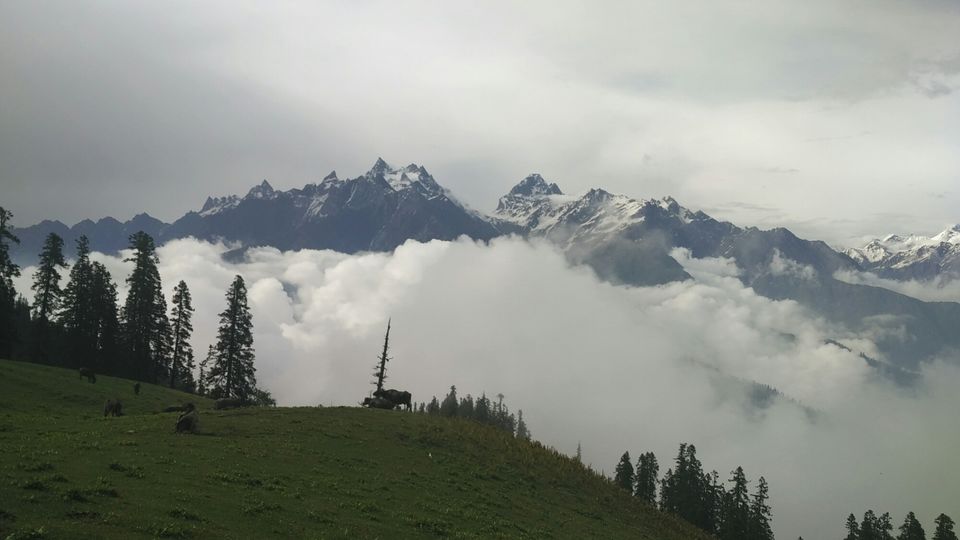 Always traveled with cabin luggage,
Never knew what was rucksack,
Borrowed one and here it started,
Backpacking trek, it was named..
Leaving home with notice too short,
With only 2 treks and 3 T-shirt,
Added a leather jacket and a cap,
Ofcos with Black shades and a route map..
Train and a Punjabi cab makes the way,
Instructions and rappeling for the day,
Plate and a glass as all the utensils,
Sleeping with Tommy an his siblings..
Started the trek enthusiasm was high,
Desired to reach above the sky,
Full of fun with people so crazy,
Although few were opposite and lazy..
Clouds clouds everywhere as we move,
Above and besides they just groove,
Passes the clouds feels like it cuddles,
And the soul soothes just giggles..
Be sunrise or the sunset I'll shoot,
Why not when at fifteen thousand foot,
Many friends on the way I could find,
And soon we're on to descend..
Many more I'd love to write,
And the page would glow so bright,
Like the Himalayan sunrise as I see,
It's really heaven on earth as I see…