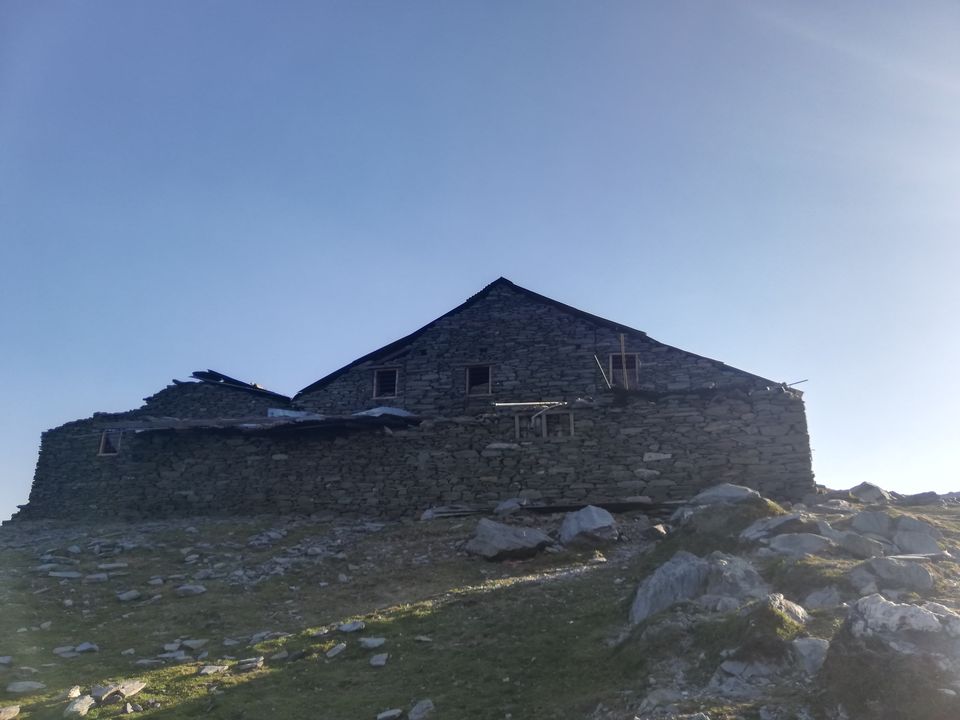 We planned our journey short and interesting. We board bus from are native place Palampur to Chamunda temple early morning. Before going into details this place only open during summer. Best time to visit this place from April to June months of year. This place good for adventure seeker not for kids and old age people or who can't trek or hike. If you are coming from out Of Himachal then add this place to your itinerary.
Public transportation is easy and accessible to this place.There are two major place from where you can start trekking to Himani Chamunda 1. Jiya 2. Chamunda temple. If you are coming in your vehicle local shopkeeper providing parking facilities. After that joureny of tough trail starts. its around 11 to 13 kms way from village to Himani Chamunda temple, carry water and food items along with you.You can plan day trip for that you need to be very fast along all way. If you really want to feel the nature and beauty of mountains.
Temples organisation provide shelter (dharmshala) and some work is in progress to make more shelters. we were carried our tent along with us. But food is not provided there on the top of temple and no shop is there. There are few shops on the way. On the top of temple oxygen level is low if you suffering from breathing related issue please don't visit this place.
This whole trips not cost much for us just few foods items we carry with our-self and tent. Please do not litter there & make balance between nature.
Near Airport Gaggal kangra, Kangra bus-stand , Chamunda temple railway station.
#Adven