How to reach Hiroshima? One can easily take a domestic flight from Tokyo to Hiroshima or just travel in Shinkansen as it takes same time to reach! This was my first time experience in Shinkansen and it was way more comfortable, hassle free than domestic flights, but little expensive!
Some interesting facts About Shinkansen:
Average delay time has been 24 seconds as per 2016 reports from Japan Railways!
It started in 1964 and today, the maximum speed it can travel is 320 kmph!
Cleaning takes 7 mins only! Yes you read it write, between the journeys, staff gets only 7 mins to clean. The strict seven-minute deadline has: 1.5 minutes spent picking up trash, 30 seconds rotating the seats (some can be swiveled around so that larger groups can face one another), four minutes sweeping and cleaning, and a one-minute check!
Hiroshima is obviously having a significant place in Japan's history and has a lot of influence in the way Japan is today! After Hiroshima attack on Aug 6, 1945, people of Japan realized how important PEACE is in their lives and how important is all the basic necessities of life like food, water, shelter. I also got a feeling that this could be one of the factors which makes them so helpful even today and it is definitely the best example of moving forward positively after a mishap… so this place can make you breakdown emotionally as well as make you feel extremely positive with the way they have moved ahead…
First half of the day in Hiroshima I explored by visiting:
Hiroshima Peace Park: dedicated to the memory of victims of Hiroshima attack and to the world as a reminder of the importance of Peace.
Peace bell which has a world map on it without country borders giving a message of "One world" and the bell is one of the 100 best sounds of Japan!
Children's Peace monument: a 9 meter stature adorned with a bronze statue of a little girl holding a folded paper crane. The story behind is of a girl named Sadako sasaki, who was a victim suffering leukemia (from the radiations of the atomic bomb attack) who died just before she could complete folding 1000 origami cranes as Japanese believe that you would be granted 1 wish per 1000 Origami cranes you fold. This monument is specially built in the memory of all the children who suffered from the attack and till today this place gets thousands of paper cranes from all over the world as donation and hence is nicknamed as "Tower of thousand cranes"!
Flame of peace was lit first on 1st of Aug 1964 with a motto that it shall burn until all nuclear bombs disappear in this world and has continued to burn ever since!
Peace memorial park walk needs 1 hour where in you can take a stroll and get to know closely many heart wrenching stories of Hiroshima people from the past.
Hiroshima Peace Memorial Museumneeds 1.5 hrs. and the best way is to pick a guide at the museum ticket counter who will take you through the emotional and traumatic journey of many Hiroshima A-bomb victims and how that one day has changed not just their lives but the lives of the next 3 generations in their families who suffered the after effects of the attack!  A re-enactment movie of the bombing can be watched here! Also many facts about the atomic and how attack was planned and why Hiroshima was chosen and so on… Some facts I learned during this visit:
Just after the attack there were acid rains and people were thirsty and they couldn't help but drink this sticky acid rains which later caused many health issues
The atomic radiations caused many kinds of cancers and ill-effects which were sometimes discovered as late as 10 years after the attack
Initially dummy bombs called pumpkin bombs were used for testing
Hiroshima & Nagasaki attacks together killed more than 2 lakh people instantly
Japan surrendered after the Nagasaki attack which ended the world war 2
The little Boy was the code name for the atomic bomb dropped over Hiroshima
A-Bomb dome is a UNESCO world heritage place – was originally an exhibition hall which survived the attack partially although it was just 160 meters away from the hypo center.
Shukkeien Garden is a model of Japanese Tea garden architecture. There lies a beautiful half-moon shaped Koko bridge at the center of the garden overlooking the 10 islands (one has to imagine it as islands) that are floating throughout the pond. This bridge resembles a rainbow connecting the earth and the heavens!
Hiroshima Castle is quoted to be one of the best looking castles during autumn. I dint visit the castle inside though but there is a Museum, balcony to get 360 degree view of Hiroshima city and also the castle premises has a lot of greenery and you need 1-1.5 hours to cover it all. Hiroshima sightseeing Boat tours also starts here.
Day 2 – I went to Miyajima Island nearby (Japan's National treasure and UNESCO World heritage). You can take a streetcar ride from Hiroshima to Miyajima and then take a private ferry ride to get onto the island.  It is a very popular tourist destination, famous for "Itsukushima Shrine" & "O-Torri". Itsukushima means island dedicated to gods, this place is considered to be a sacred island and it is believed that gods reside here. What makes it unique is that the torri gate and the shrine is built over the water and during high tide it looks like they are floating on the water. So make sure you see the tide timings / predictions on the day you visit and time it accordingly to get beautiful views!
Also other attractions in this island are friendly deer aka god's messengers, Daiganji Temple, Daishoin Temple, Five storied Pagoda!
Then I headed to Mt Misen again a UNESCO world heritage site has large untouched woodland forests, the Mountain is considered sacred and worshiped by many. You can take Rope way till Shishiiwa observatory and then you have walking trials which will take you through many temples and leave you at Mt.Misen summit observatory with breath taking views!
My next and last destination for the day was to reach Iwakuni and get a view of the wooden Kintaikyo Bridge! From Miyajima station you have to take a train to Iwakuni and then a bus to reach the bridge. This bridge is registered as Japan's one of the greatest bridges and is made of 5 consecutive arches to be flood resistant. Until I started walking on this bridge I was unsure about how this place is going to be, but the views that you get here is just drop dead gorgeous and I just loved the experience of walking through this unique, gorgeous bridge. Once you cross the bridge you get to see Iwakuni town, it's not very crowded and this place reminded me of Austria because of the picture perfect scenic beauty of Mountains, rivers, Kintaikyo Bridge and since it's Japan, of course there is an Iwakuni castle which you can visit by taking a rope-way.
The best time to visit this place is when they have Ukai (cormorant fishing) – is a traditional fishing method which uses trained cormorants to catch river fishes. Basically they tie the neck of the cormorants so that they can catch the fish but couldn't eat them and then fisherman can pick the fish from its mouth! During this time visitors can enjoy the dinner cruises watching Ukai and enjoying the flames of Kagari-bi (Fishing fire lanterns).  This happens in July I think, I couldn't get to see it. You can try watching some YouTube uploads on this to get an idea of what is this all about!
Other places which I couldn't visit in Iwakuni are White Snake Museum, Jakuchikyo Valley (Five falls), Nishikigawa Seiryu line (runs parallel to Nishiki river, visitors can enjoy the 6 km train ride with a spectacular view of mountain, river and seasonal nature) which made me realize that Iwakuni has much more to offer than Kintaikyo bridge and you can plan a leisurely holiday with camping here to enjoy this scenic place! 
How to commute locally? In Hiroshima – Day 1 I took Meipuri-pu loop sightseeing tourist bus pass (400 JPY), Day 2 – 1 Day street car + Ferry boat pass (840 JPY).
What to eat? In Hiroshima – one thing you shouldn't miss is visiting Okonomimura Village which is basically a multi storied building with many tiny restaurants in each floor and every restaurant offers varieties of kinds of Okonomiyaki. Okonomiyaki is a multi-layered dish which is cooked in front of you and served on a hot plate. The layers has a thin crispy batter crepe , cabbage, sprouts, choice of your veggies, Soba noodles, Egg, Okonomiyaki sauce, Fried green seaweed flakes, roasted white sesame. Savoring vegetarian Okonomiyaki is a must experience! I absolutely loved it!
In Miyajima you can try Momiji manjyu– is a sweet dish made of buckwheat and rice cake shaped like a Japanese maple leaf filled with red bean paste.
In Iwakuni you get to try & choose between tons of flavors of Ice creams (Individual, mixed, varieties of toppings).
Where to shop? Miyajima Island has a lot of shops and is quite popular for shopping!!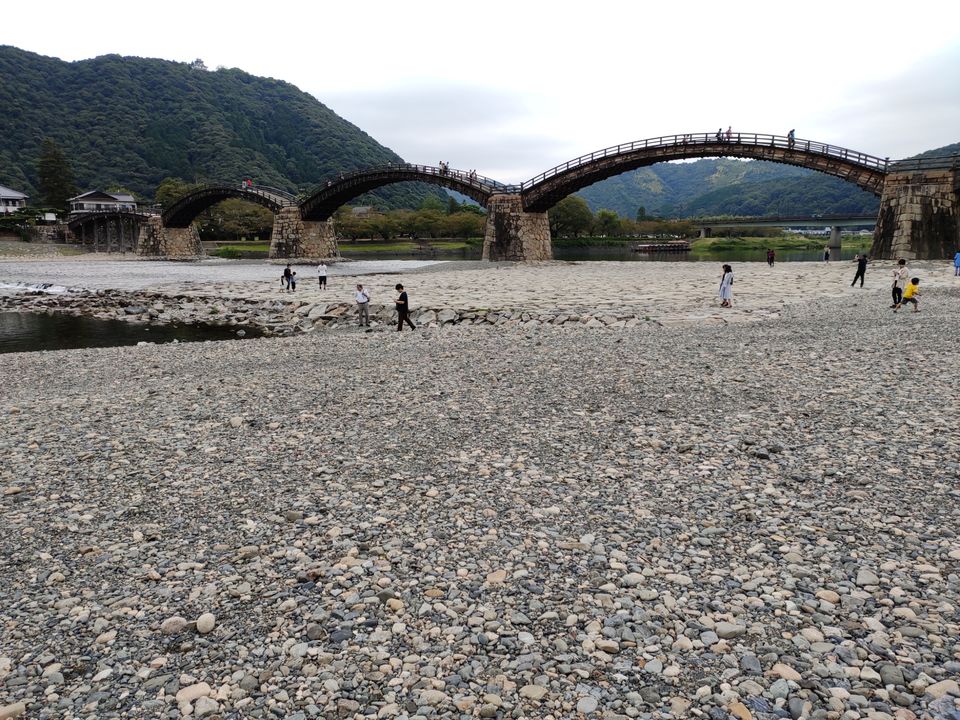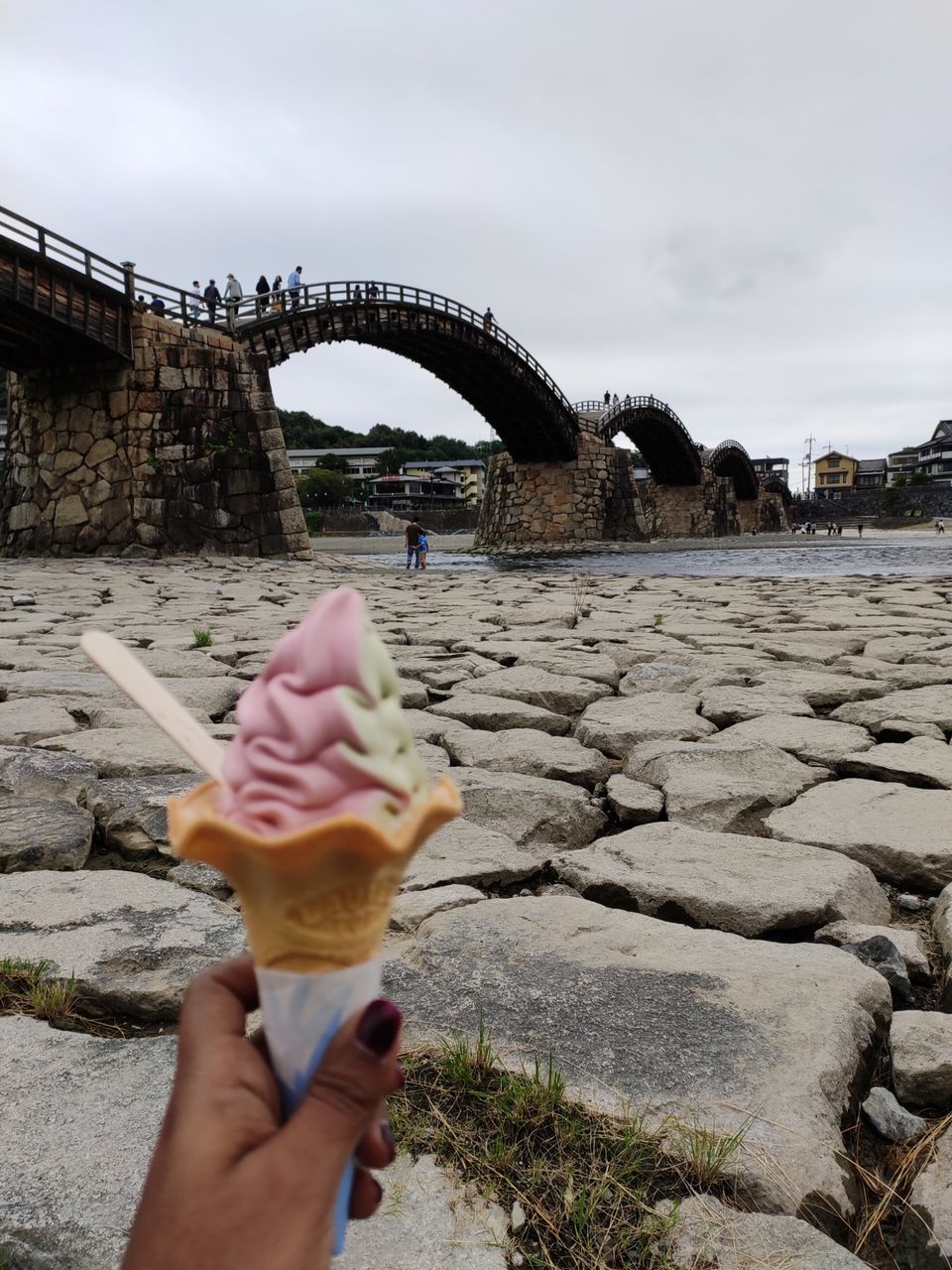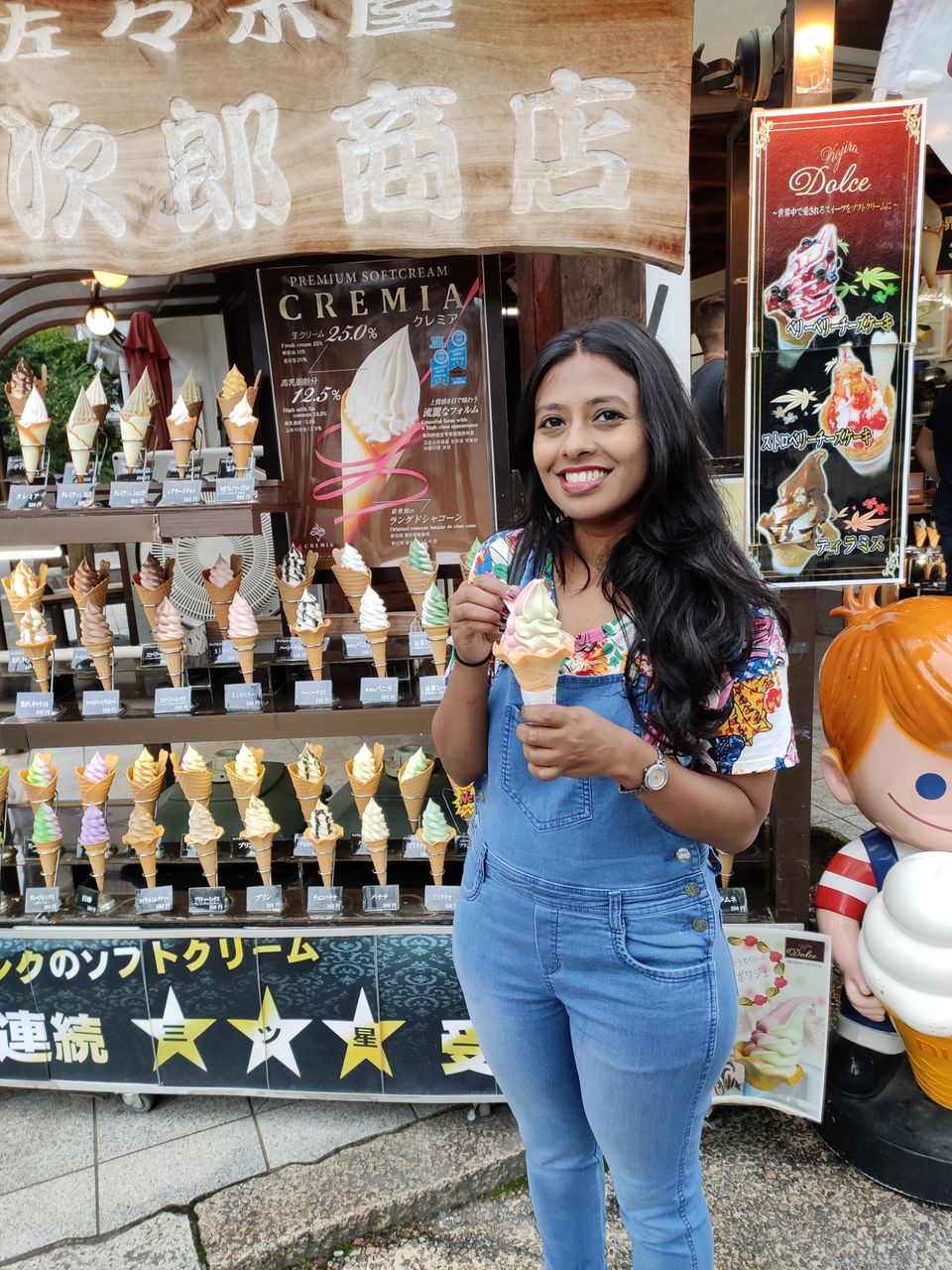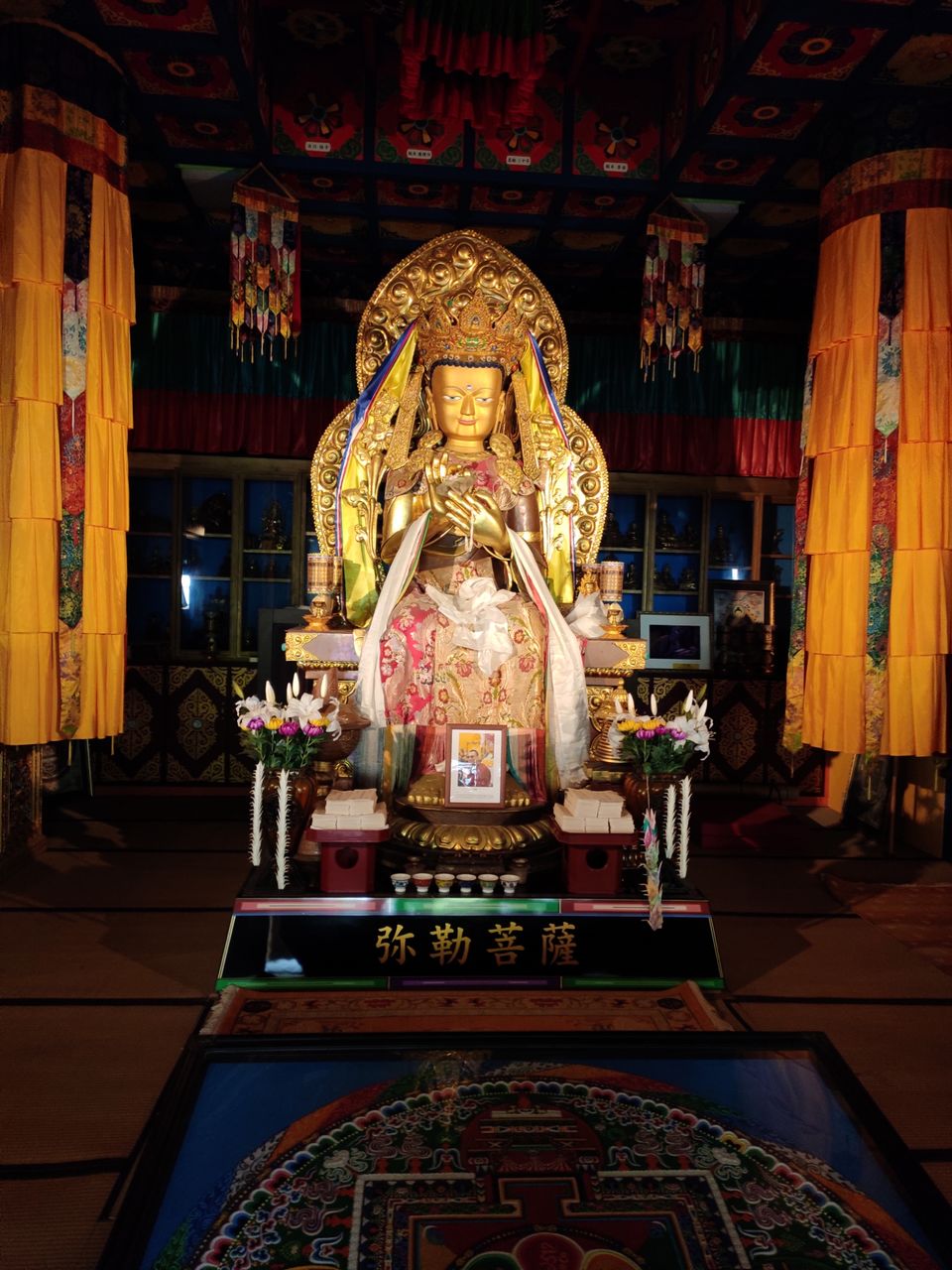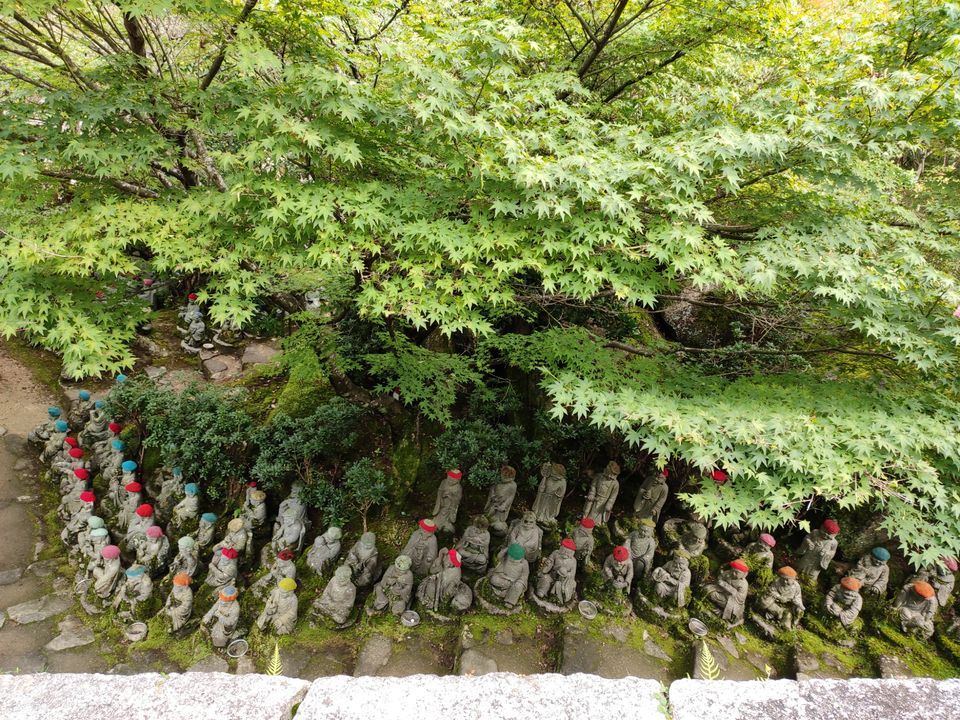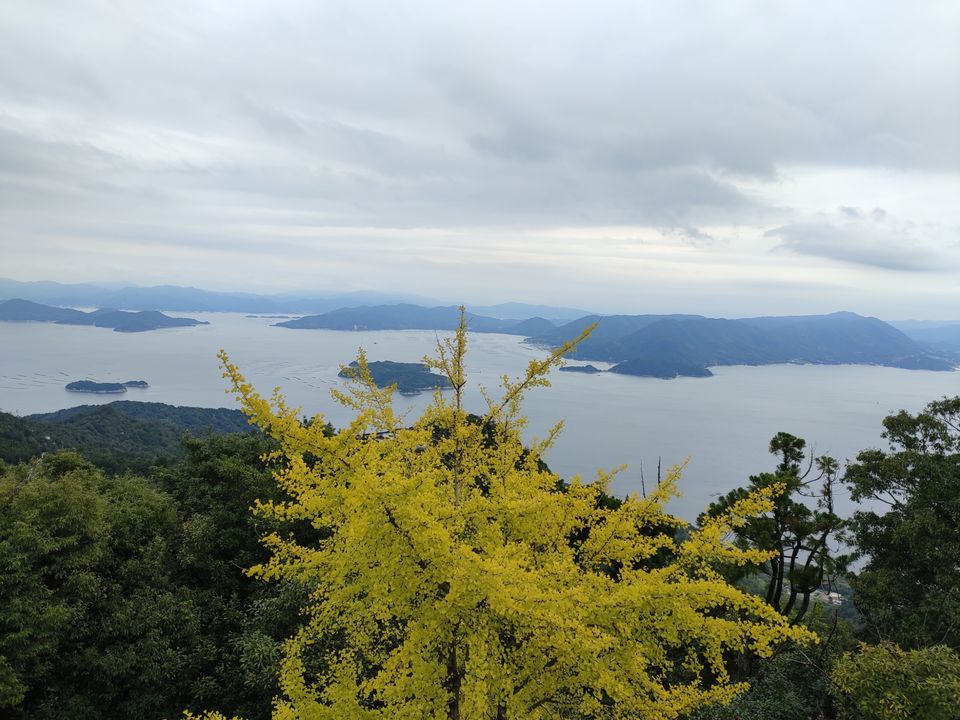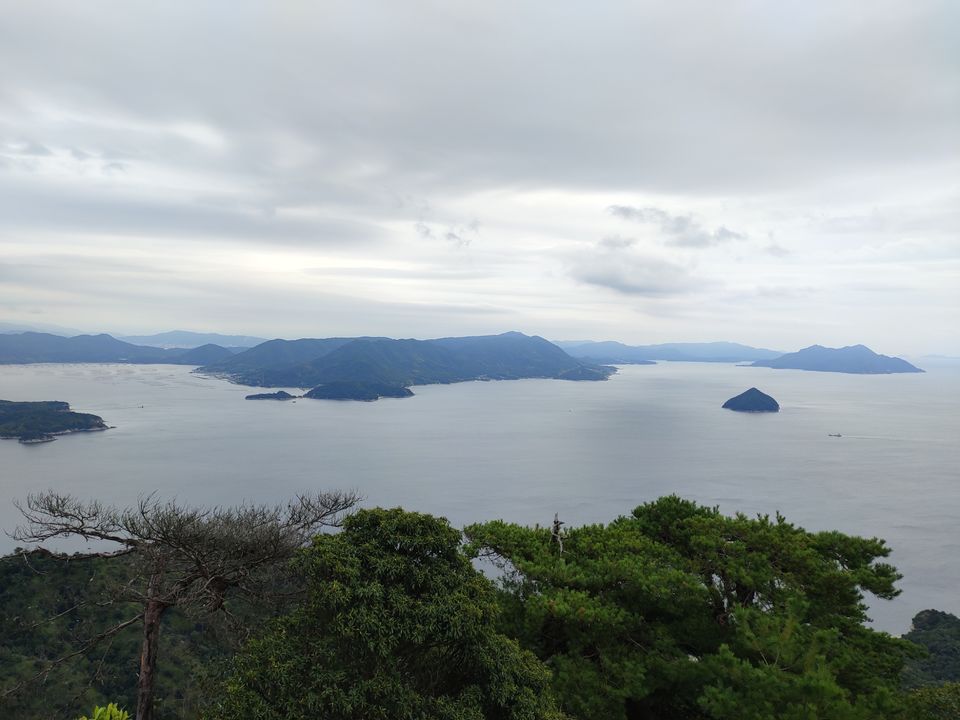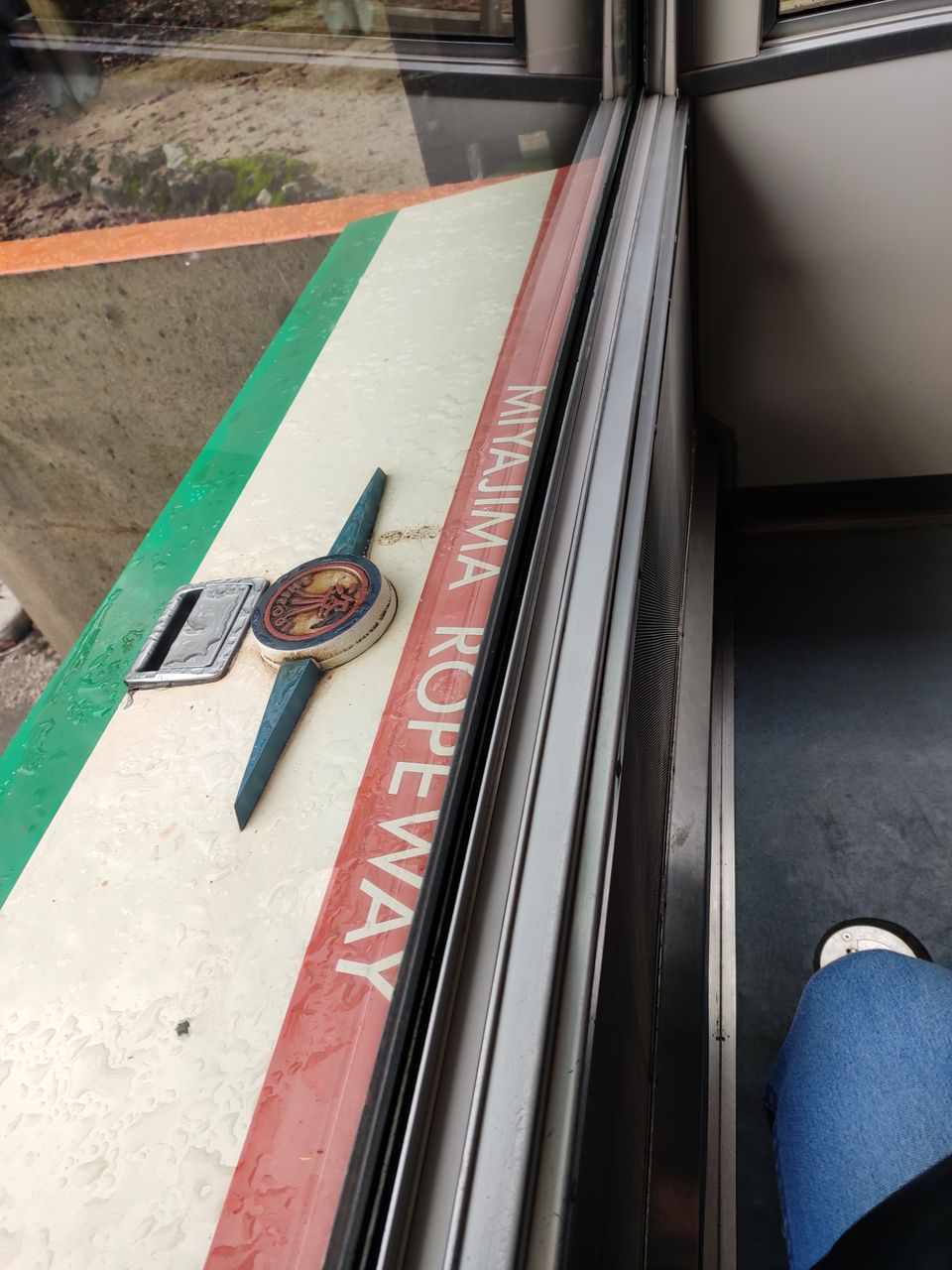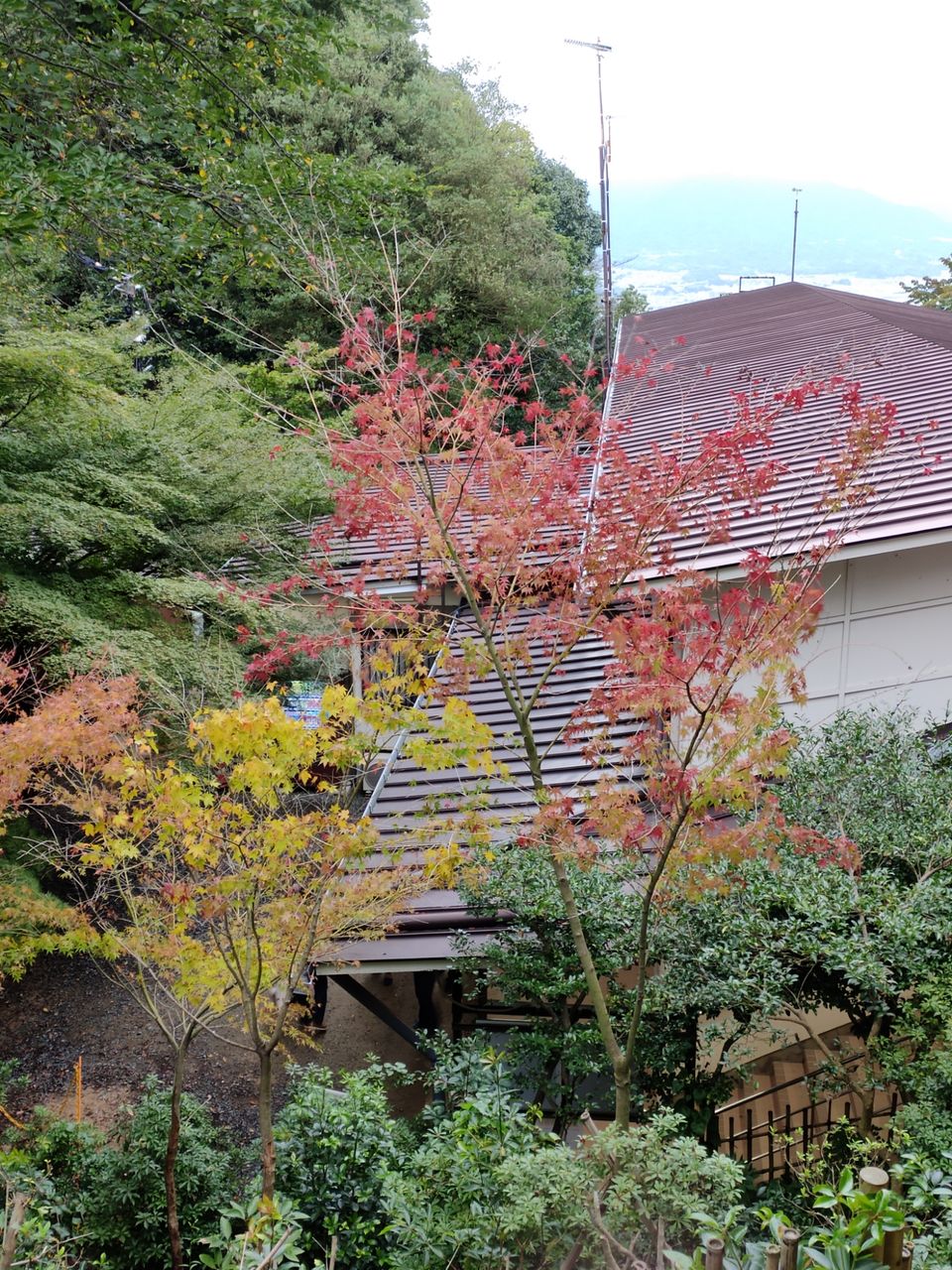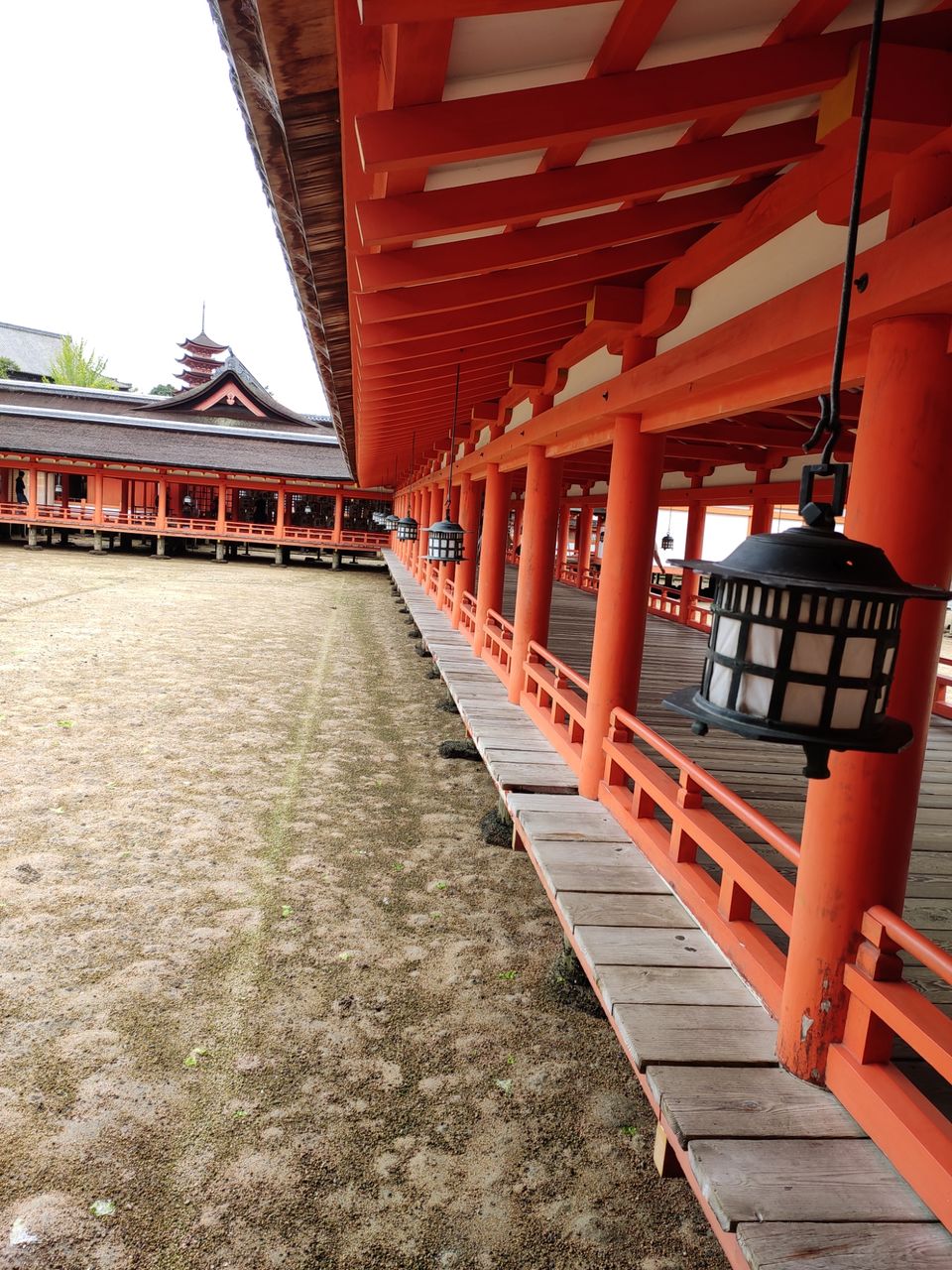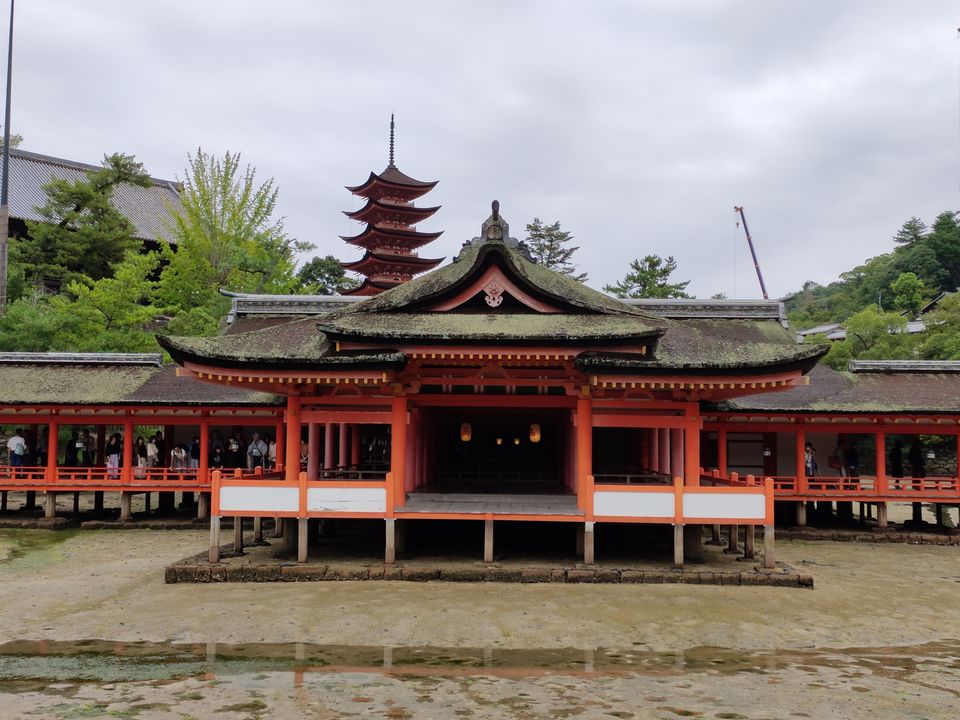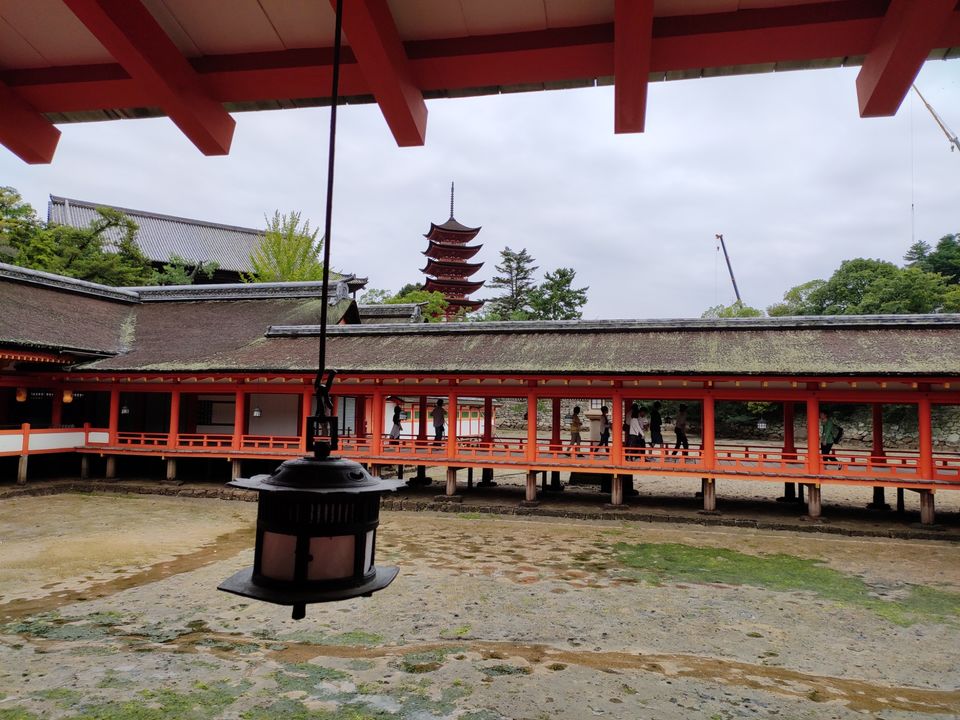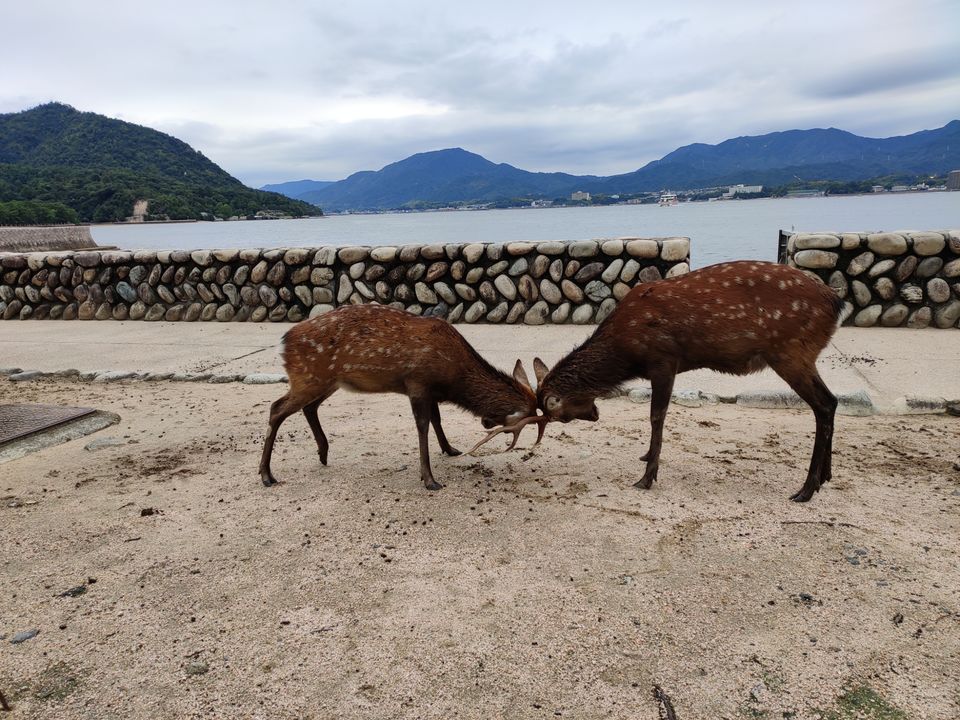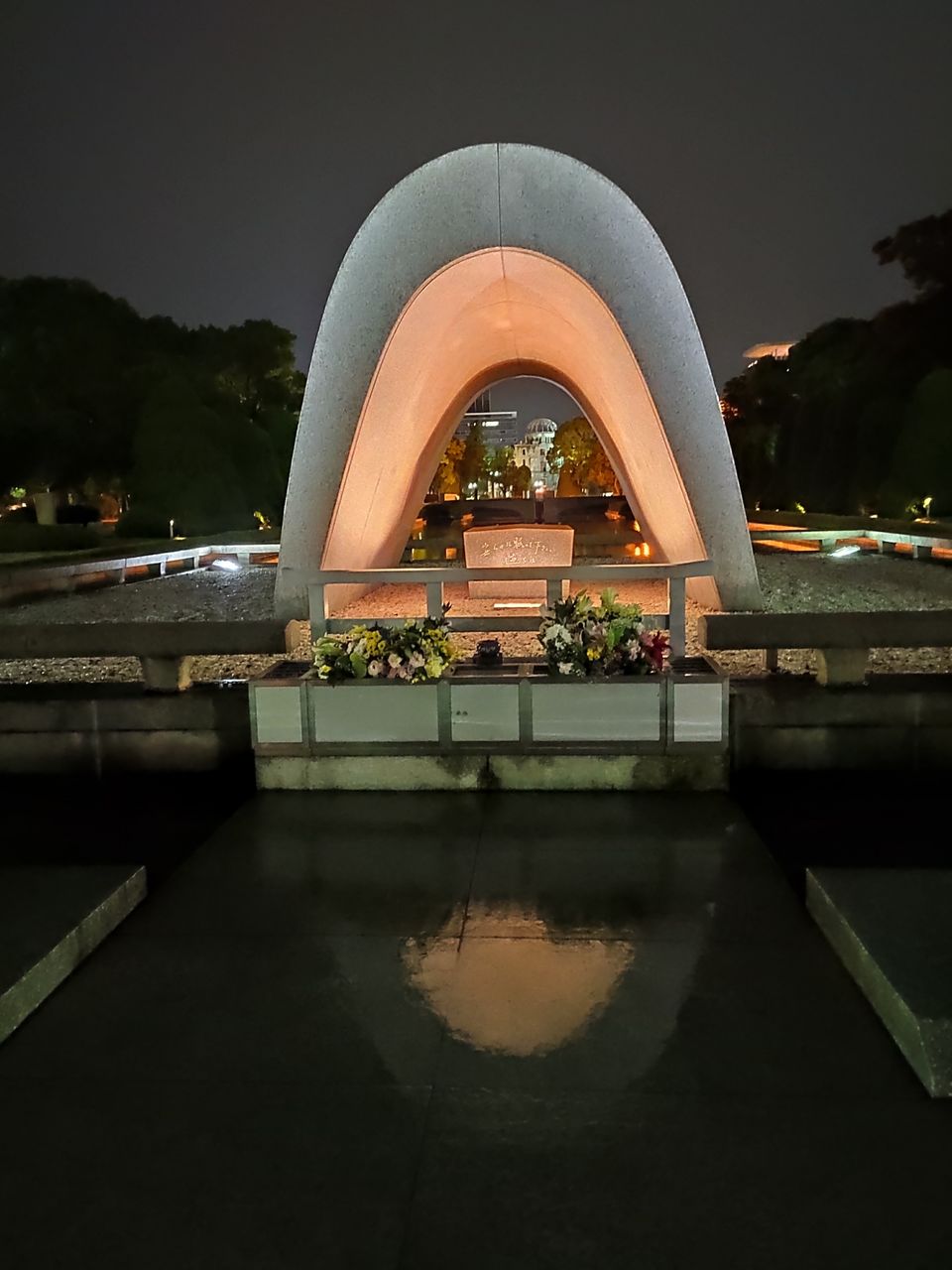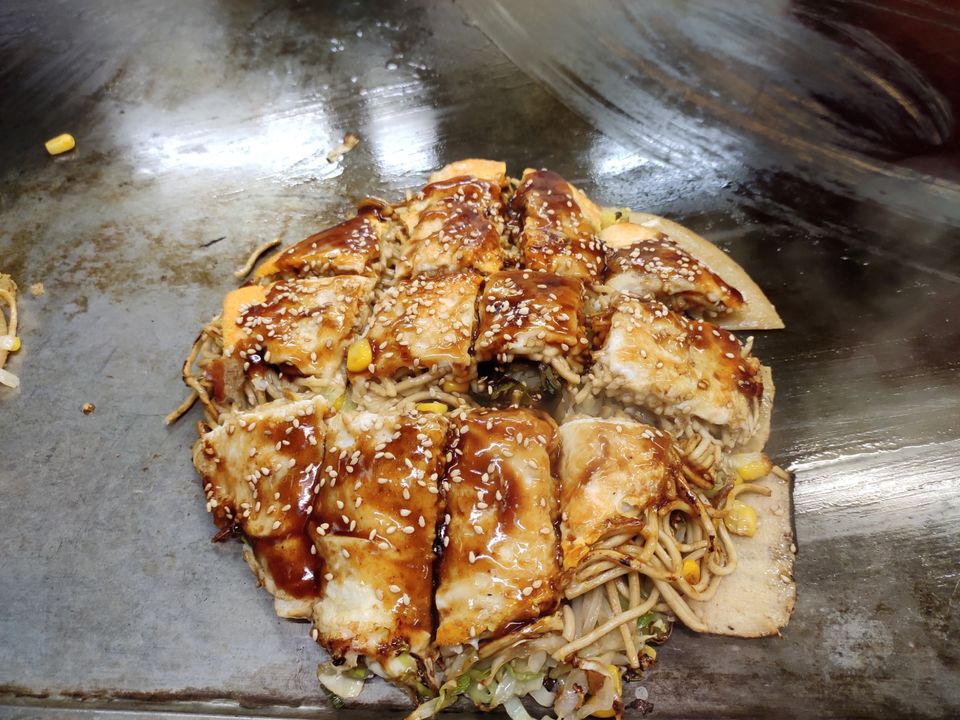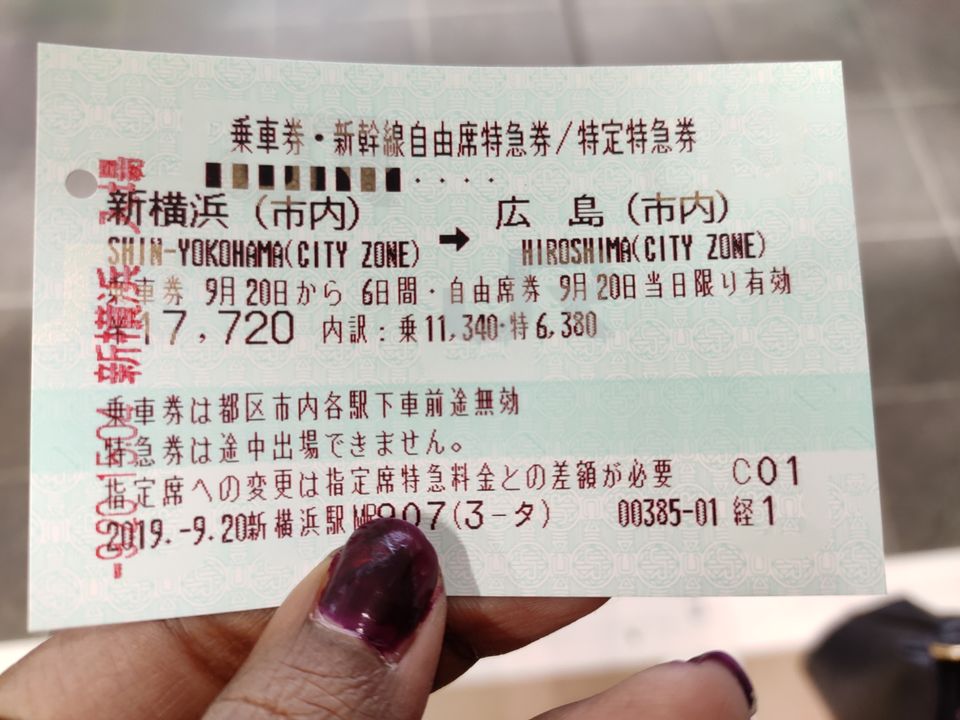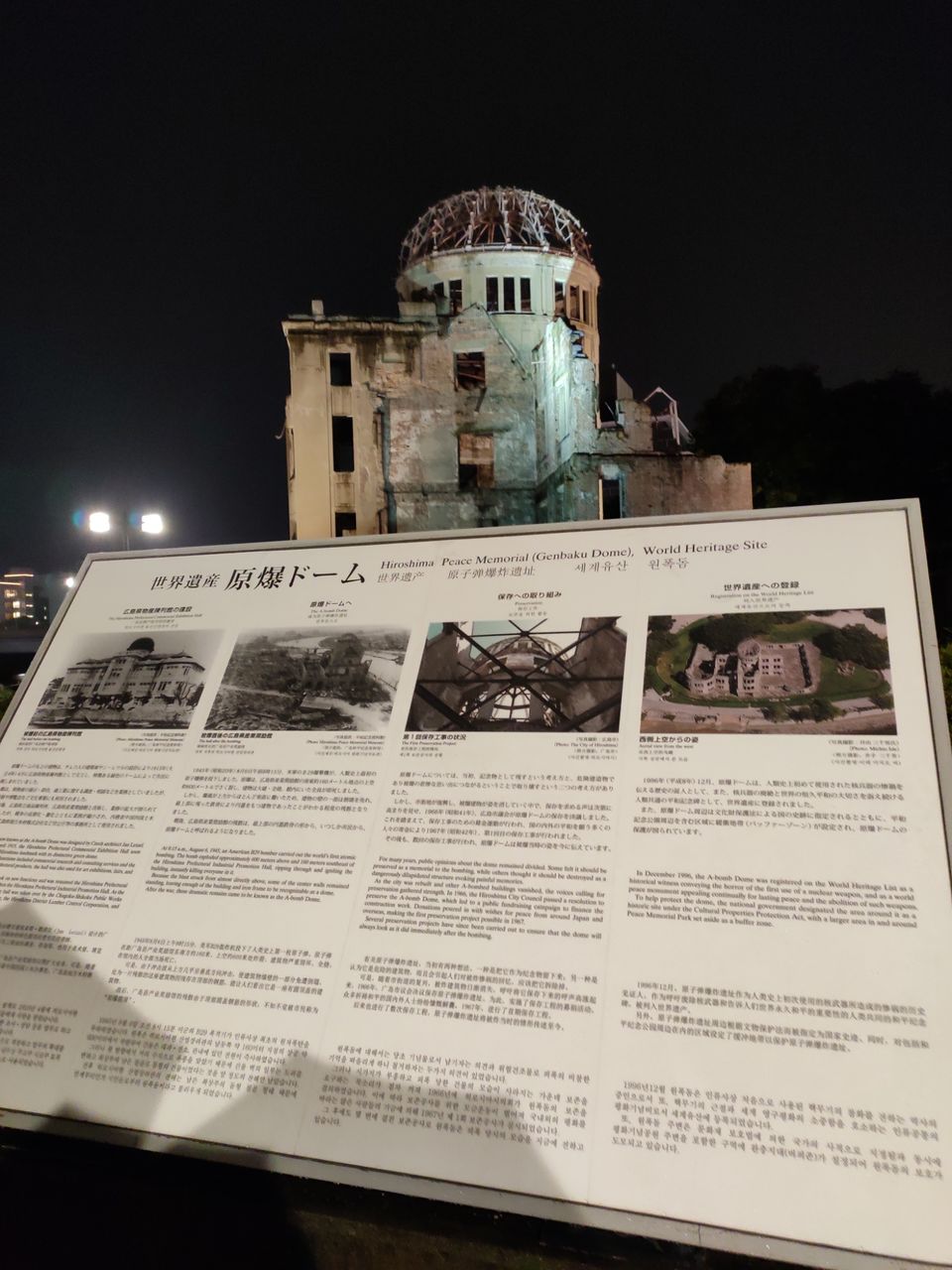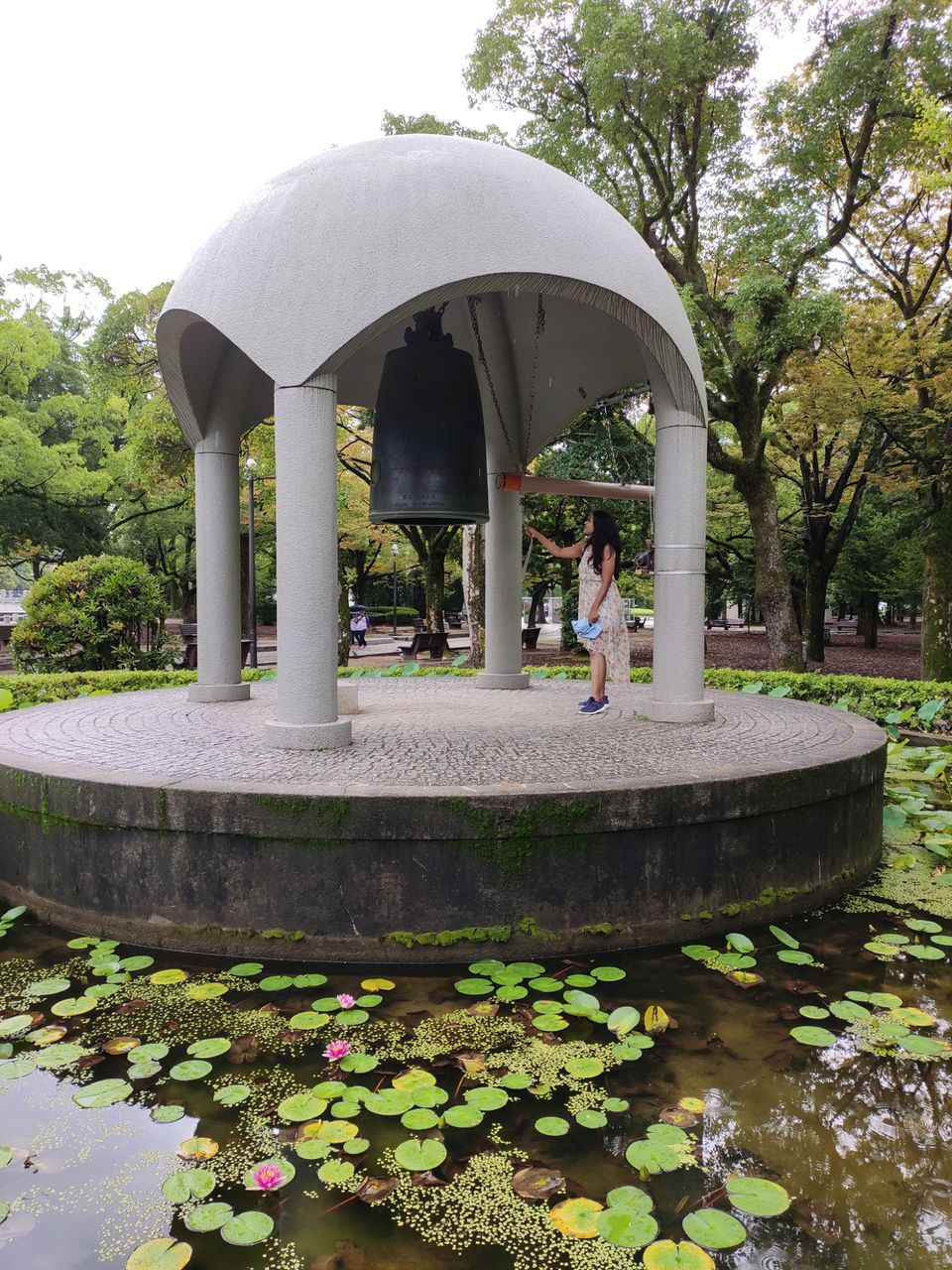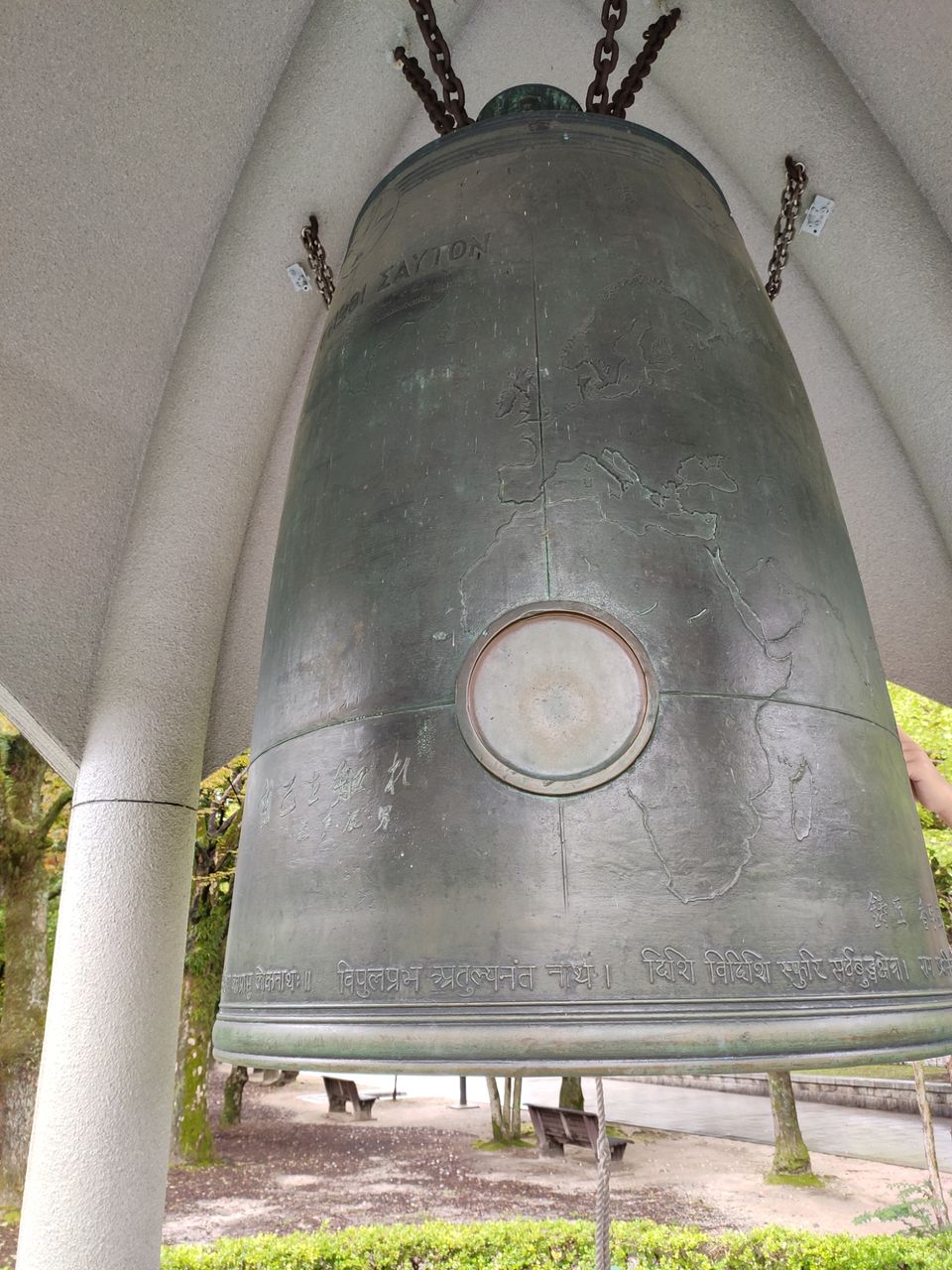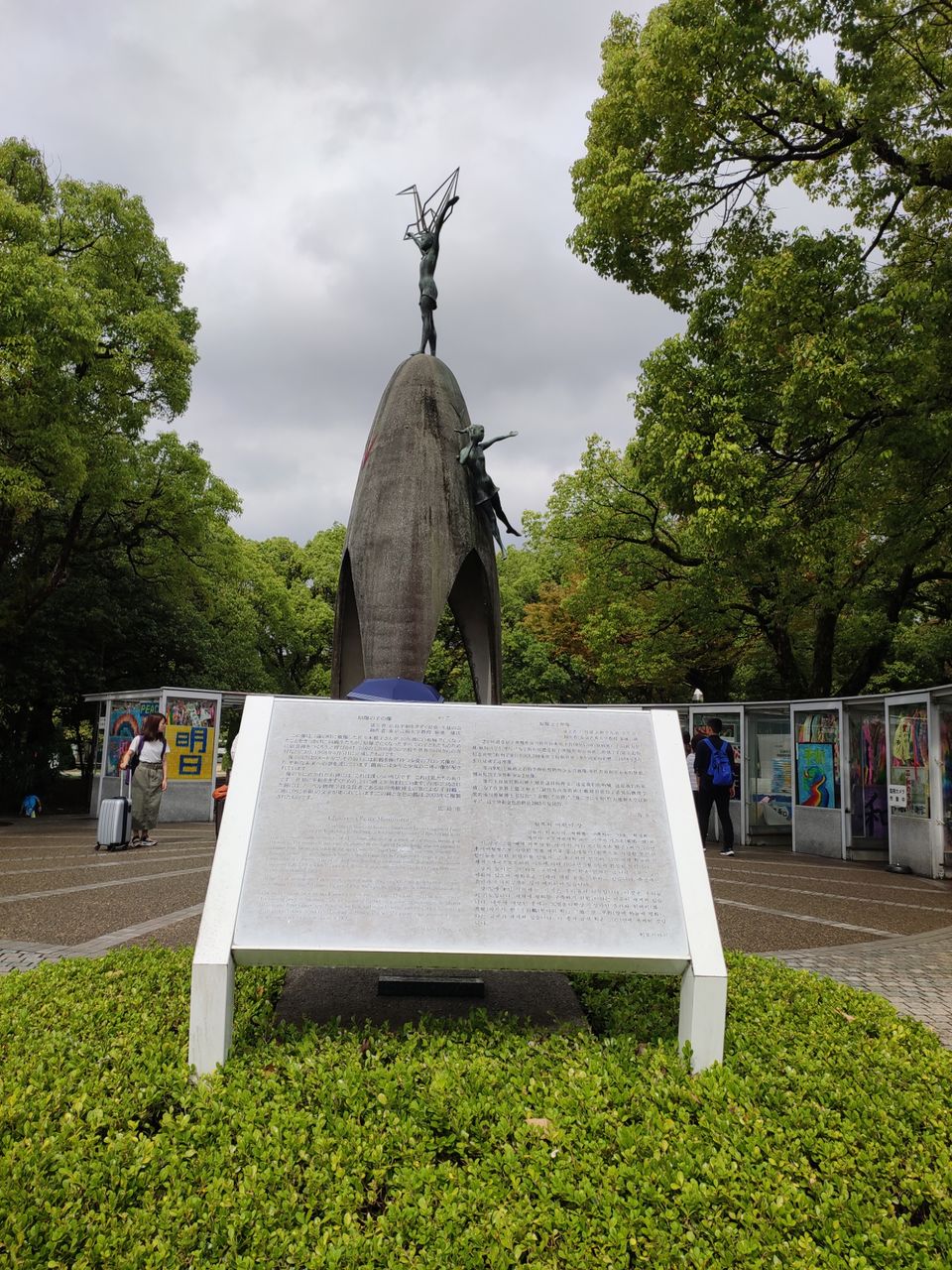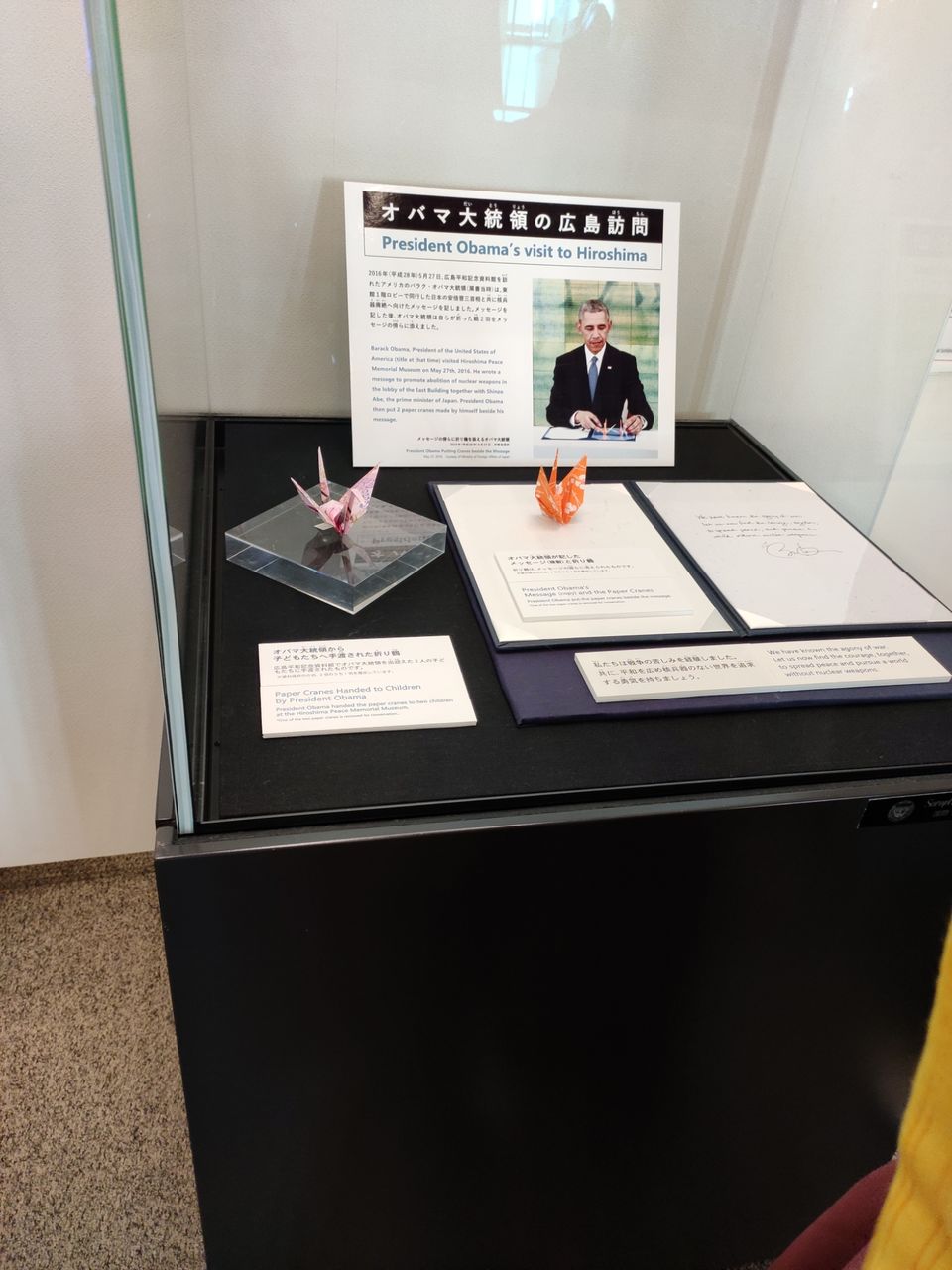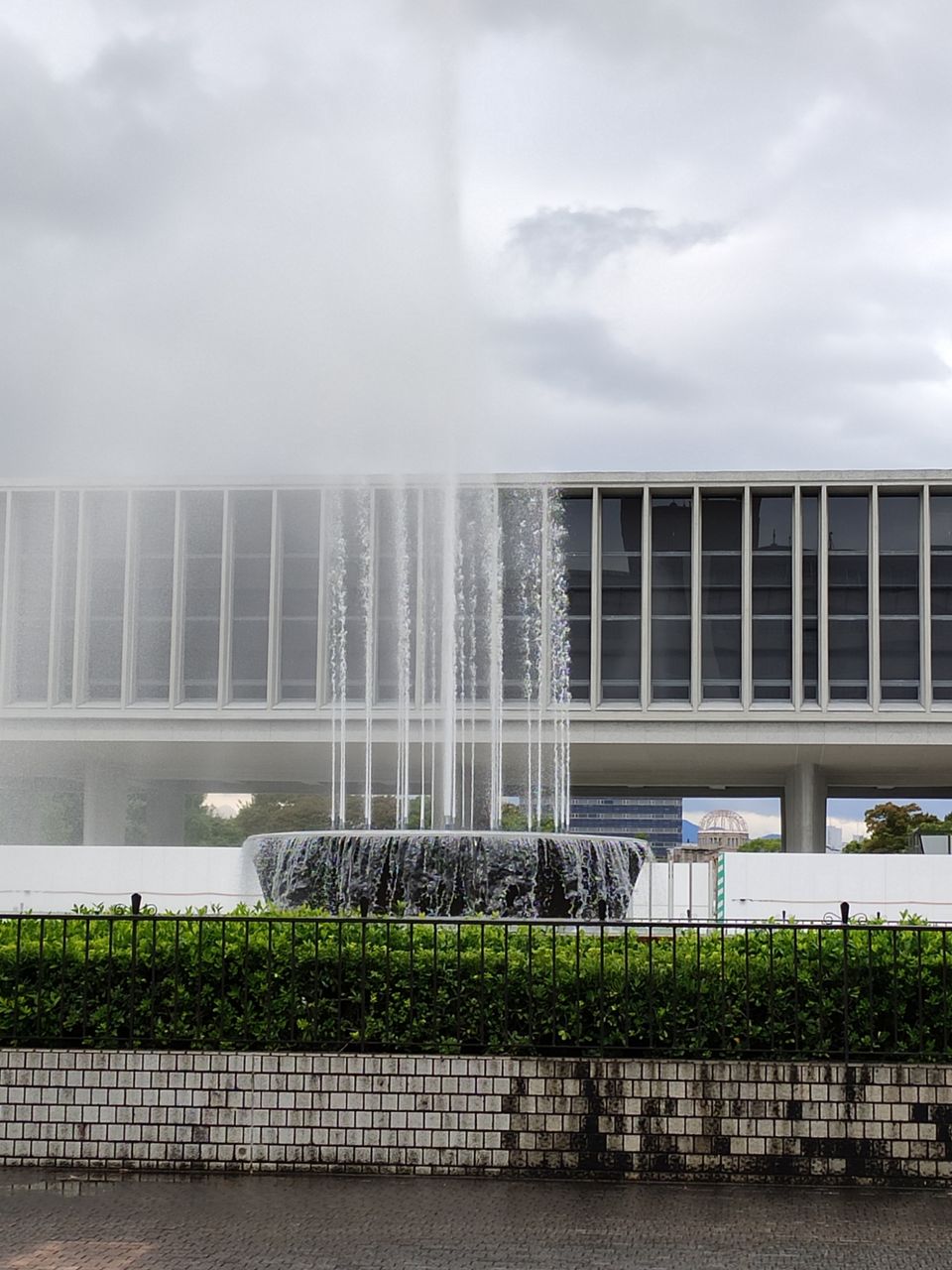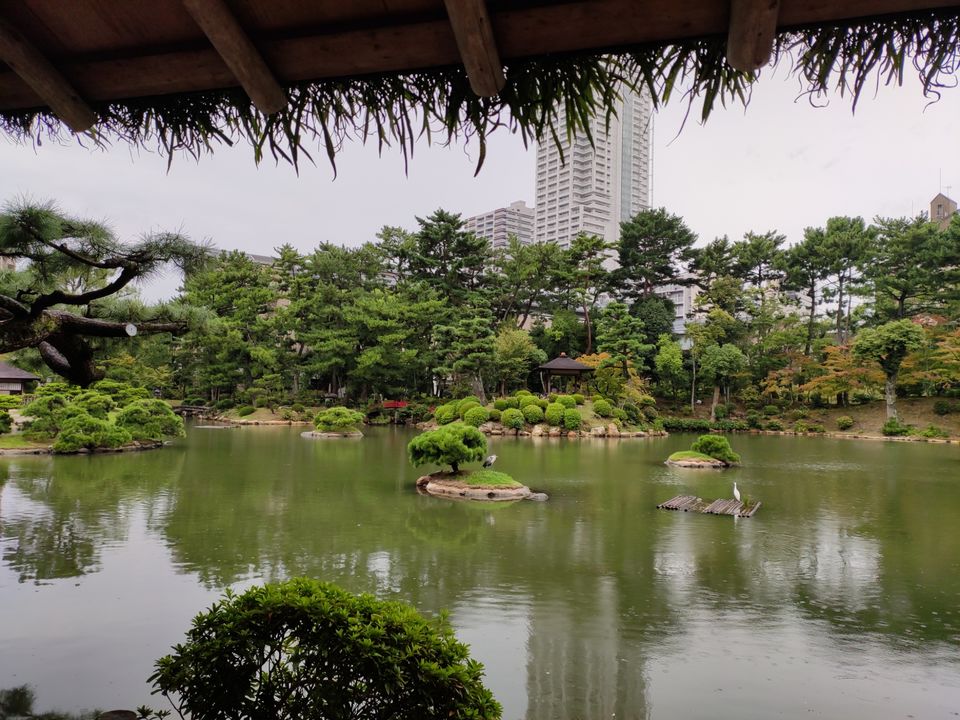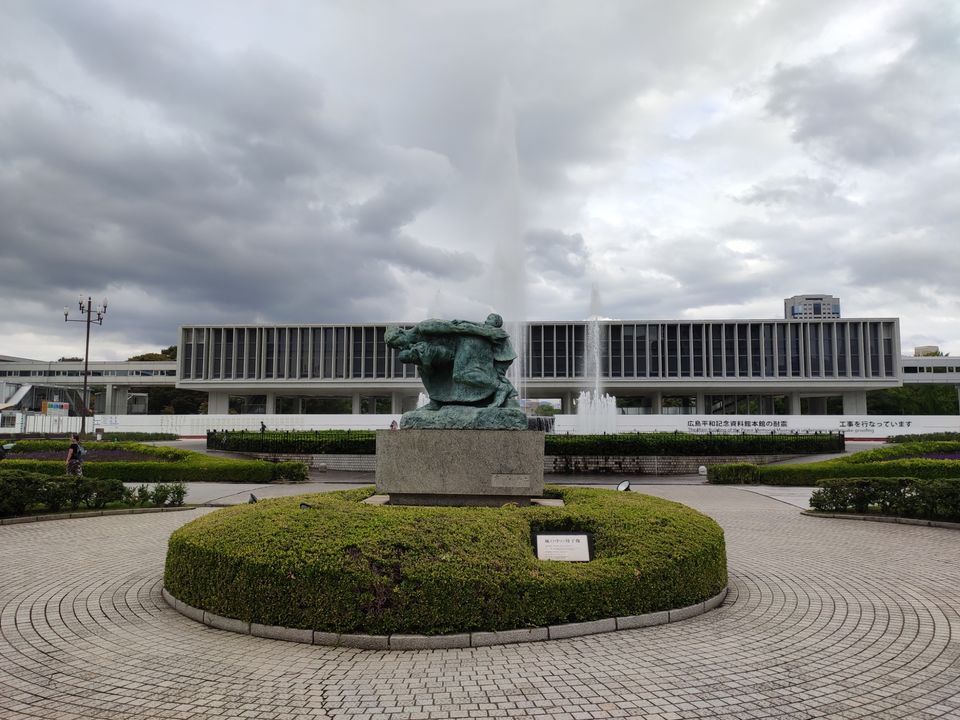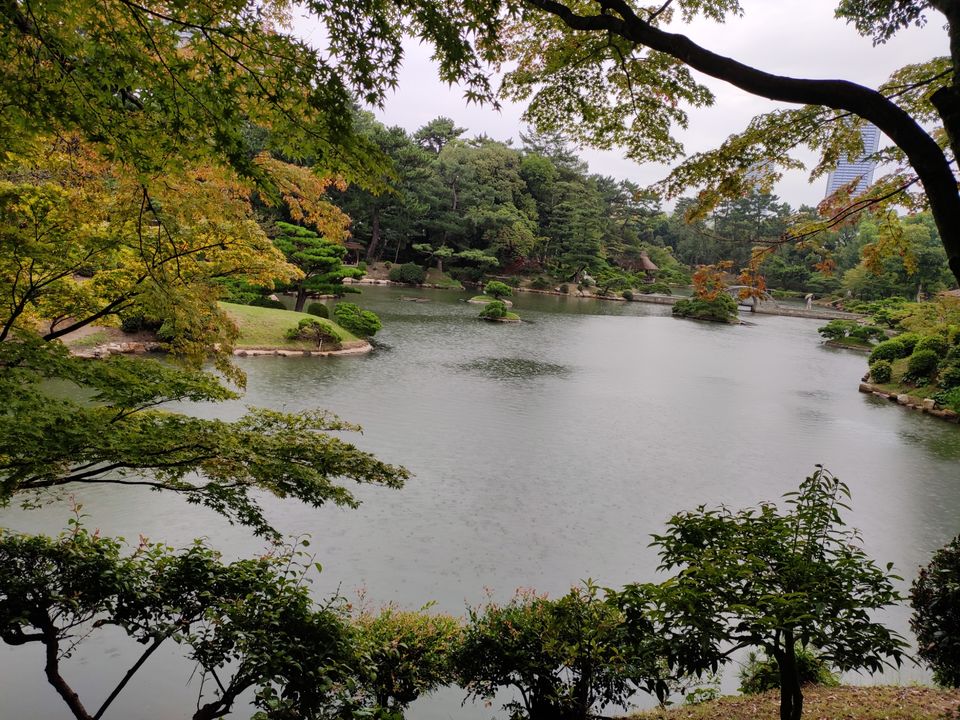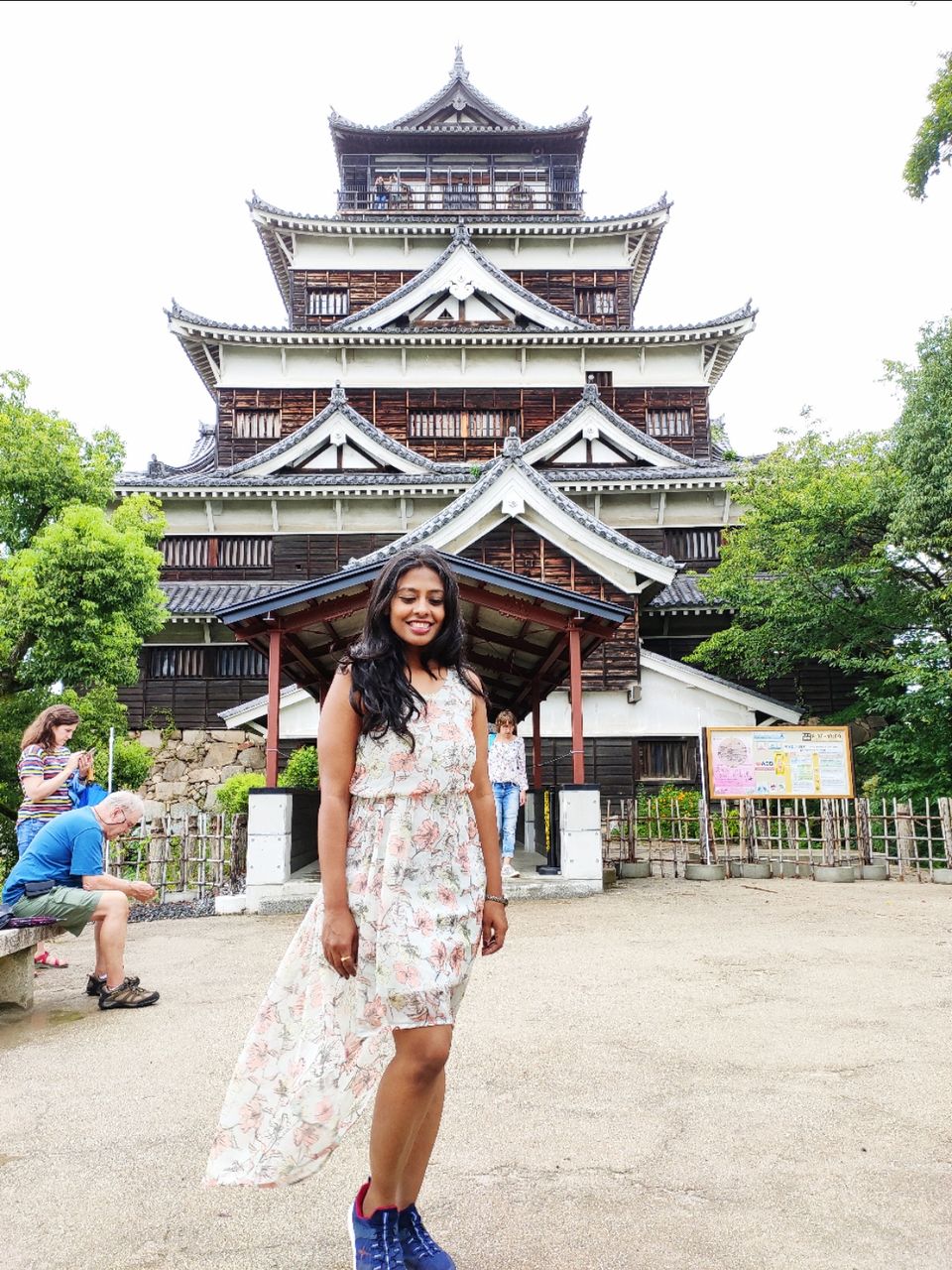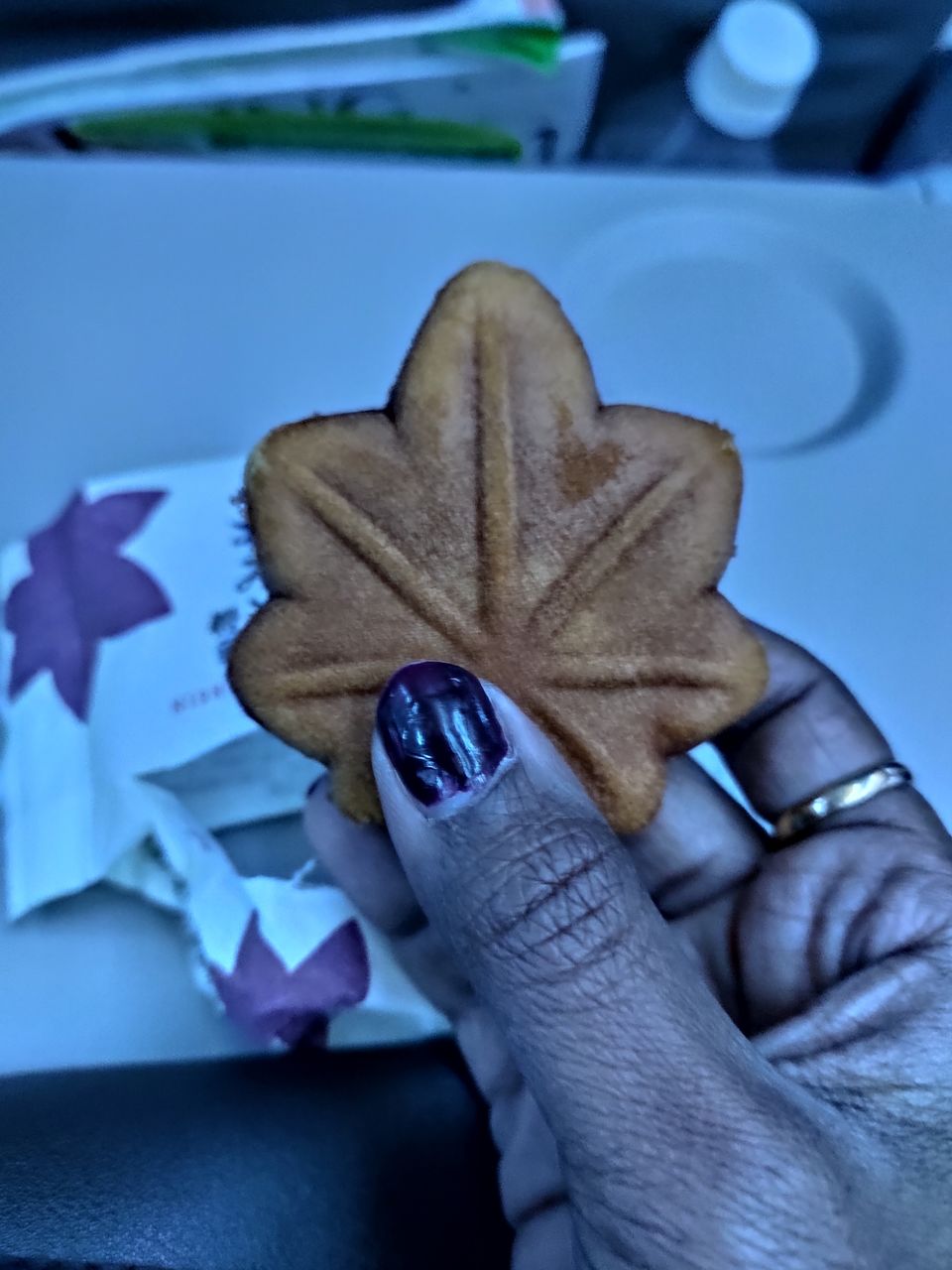 When you are in Japan, there is no one who shall not think of Hiroshima and Nagasaki!   I was no different and visiting Hiroshima was the best decision I made. Unlike other trips, a trip to Hiroshima shall take you on an emotional journey and it's very different from other trips and hence this blog has been a difficult one to frame. I shall try to balance it out as much as possible!
Day 1: Hiroshima Peace Memorial Museum -> Peace park -> Children's Peace Monument -> A-bomb dome -> Shukkein garden -> Hiroshima castle->Okomimura village
Day2: Miyajima (Itsukushima shrine) -> Mt Misen -> Iwakuni (Kintaikyo bridge)
Miyajima and Iwakuni are day trips from Hiroshima.