This trip was on our mind for more than a year, but never got executed. And now when it did, it was all in a hurry!! A week before the trip we booked the tickets for the train and bus. We wanted to use the long weekend wisely!!
So a friday afternoon we boarded the Jan Shatabdi to reach Aurangabad by 8.30pm. We had a contact of an auto driver from a friend who had visited Aurangabad earlier(You too can contact him anytime you plan to visit 9420241986/ 8208936396 Amir). He arranged for 2 auto to take us to some nearby hotels for room. We finally decided to book into The Indraprashta hotel. It had decent rooms and also a travel desk.
Day 1:
As Ajanta caves was at a distance of 110 from the main city, we decided to cover it on the first day. We were pretty sure that we have to dedicate a whole day for this spot as it was going to take us more than 5 hours for to and fro travel plus the 3 hours to see all the 27 caves in Ajanta.
Ajanta Caves
The cab would not go into the cave premises. We have to take the bus which leaves at frequent interval. It's a 10 15 mins bus ride. The cave is well maintained by the archeological department.
If you are not a historic / architectural buff you should not bother to hire a guide. You can purchase a book outside which will give you more info about each cave in Ajanta. Being a tourist spot this place is very much crowded. It took us around 3 hours to see all the 27 caves.
The paintings in the caves needs to be observed very carefully, because most of it is already gone with time. It is beyond restoration.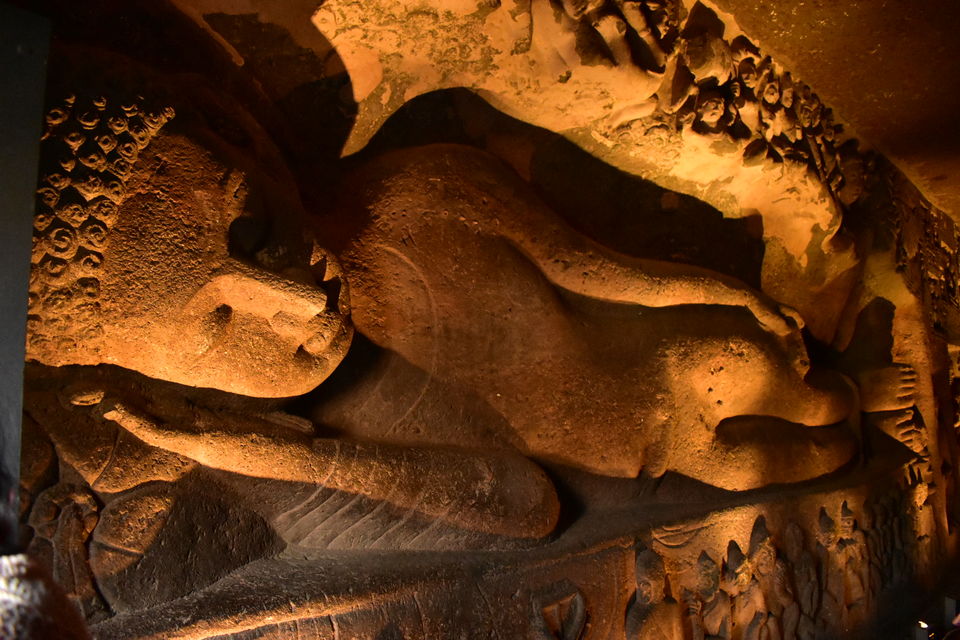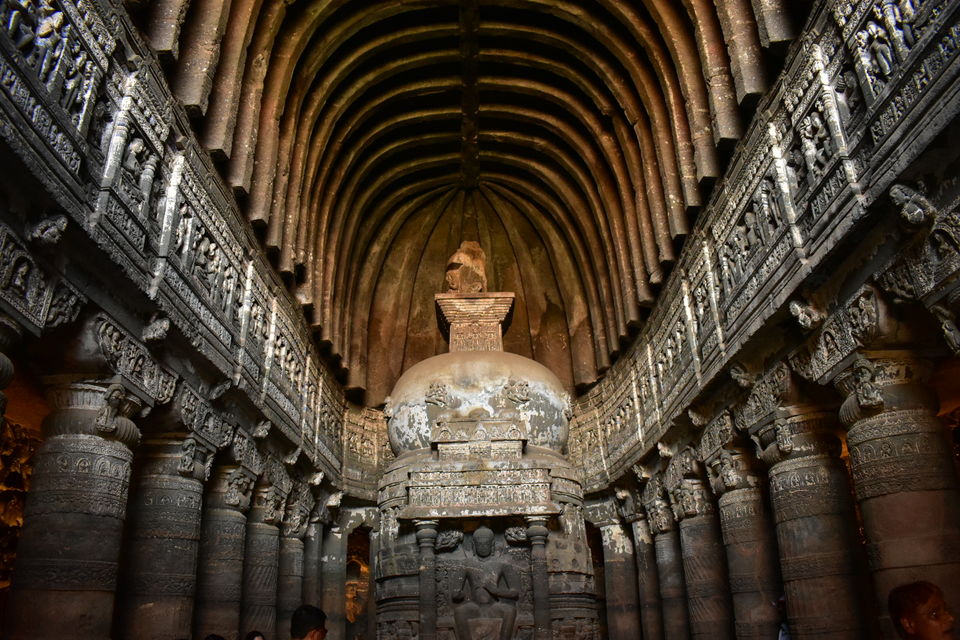 We took a stroll in the flee market outside...had our lunch, before starting back to our hotel room.
Day 2:
Ellora Cave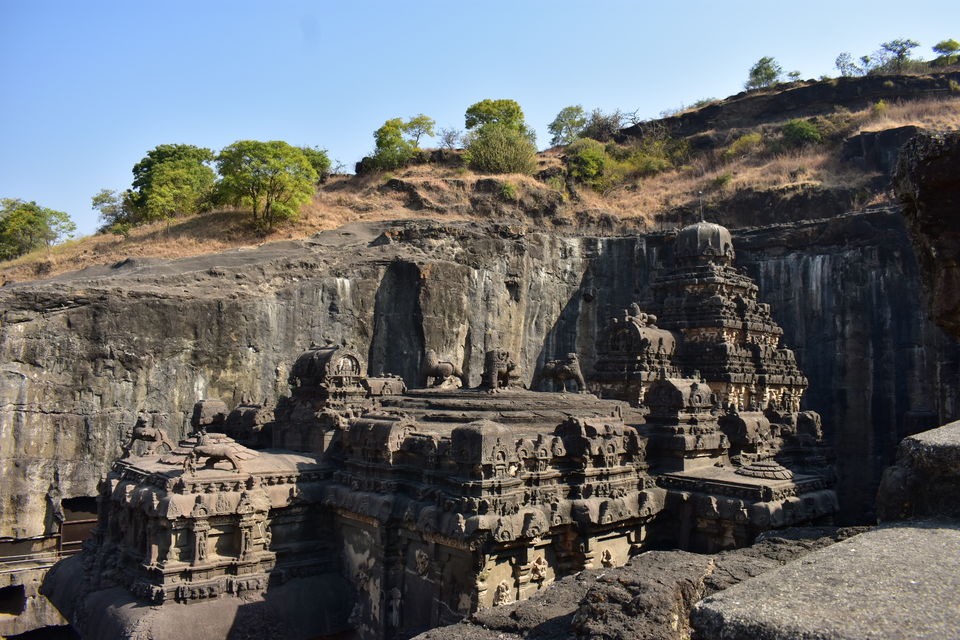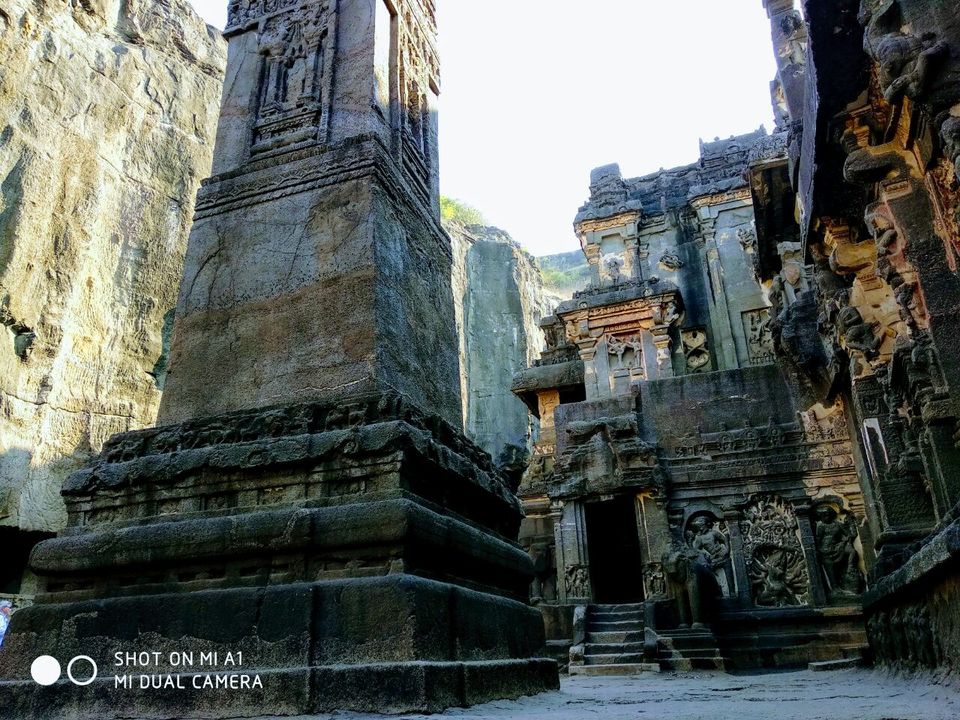 I must say Ellora cave has all the element to make you go WOW. The sculpture, the architecture in cave 16 is a must watch. It shouts by itself why it is a world heritage site. 
We spent 2 hours checking some of the caves in Ellora.
It has a beautiful garden. If you have time handy you can spend more time here. In my opinion Ellora has much more to offer for the visitors than Ajanta.
Grishneshwar Temple
The temple is at a walking distance from the Ellora caves.
However when we reached near the temple, it was very much crowded. There was a long queue of pilgrims. So we decided not to enter the temple, as it would consume a lot of time.
We offer our prayer from outside the temple.
Daulatabad Fort
This is a beautiful fort with a good collection of old cannons. 
It has some ruins of the old fort. You can go to the very top of the fort to get a good view of the surrounding mountain ranges.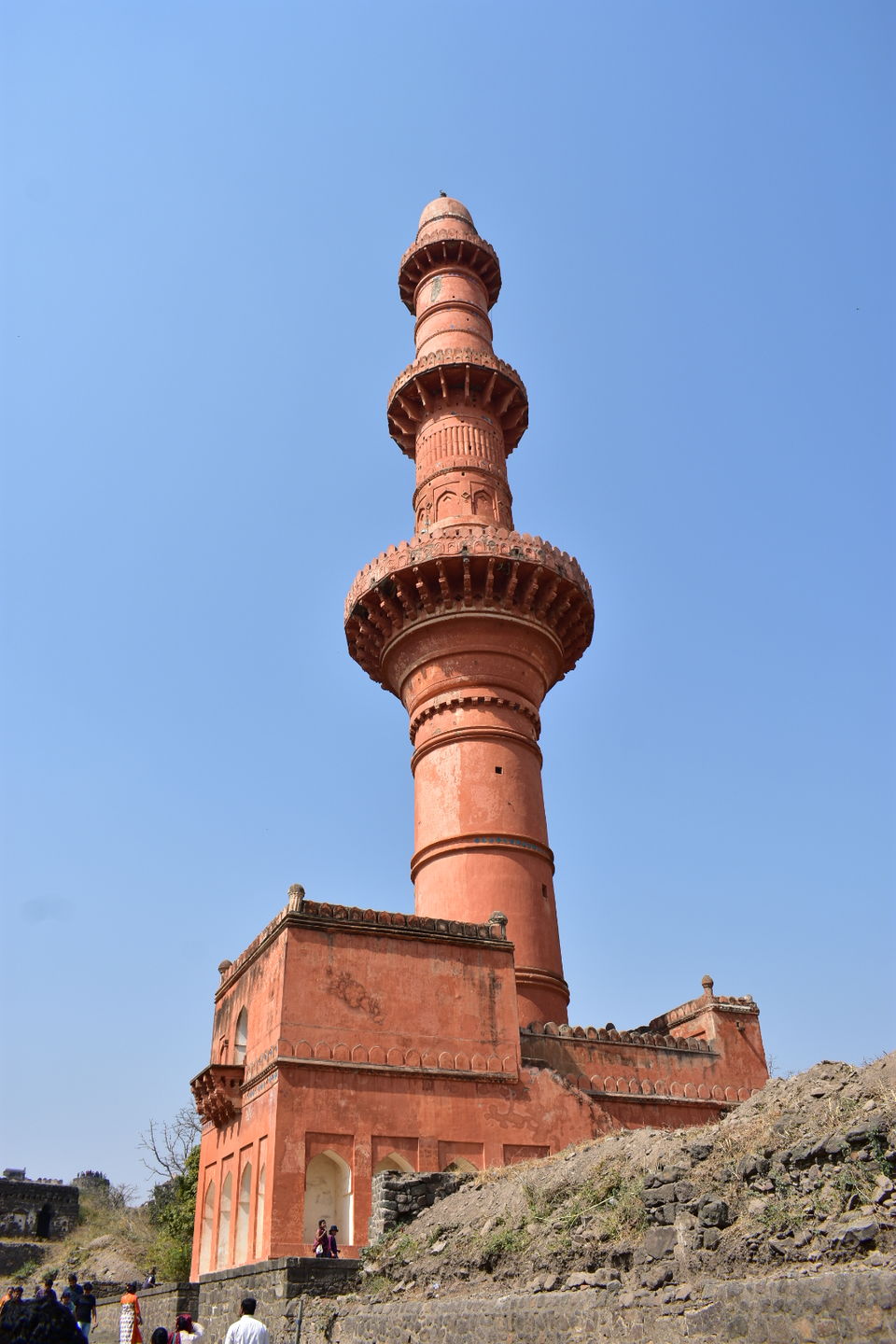 It has many eateries nearby, so we had our lunch before moving to other spots.
Bibi ka maqbara
This is a shear beauty. The ones who have visited the Taj Mahal would say it is a poor replication of the monument. But since none of us have seen Taj Mahal before, Bibi ka maqbara seemed marvelous.
It is a beautiful monument in Aurangabad and it houses the tomb of Dilras Banu Begum. It has a huge garden surrounding the monument. It is also called the Taj of the Deccan.
Panchakki
To end our trip, the last spot of visit was Panchakki. It is a very mediocre place with a small pond and a masjid. 
It has a chakki in one corner which work with the force of water. The masjid is a calm place to sit and relax. After a whole day of roaming around, this place offers a calm place to relax. If you are not in a hurry you can send some time sitting and reflecting on all your memories of the places visited :)
So we finish all the spot of interest and were back in our hotel room by 5 pm. Had a couple of hours in hand to relax and freshen up, as we had our return bus to mumbai at 8 pm from the Aurangabad bus stand.