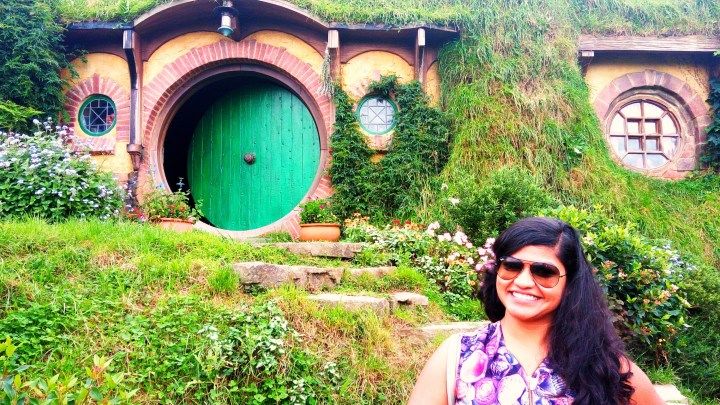 Welcome to 'Hobbiton' Movie Set
After watching 'The Lord of the Rings' and 'The Hobbit' movie trailer, I wished I could go to this vibrant place. If a place like Hobbiton could ever exist. Well, yes, it does exist. And really I could visit this cuteness overloaded fairy-tale place in real! Into the lush pastures, there's this mesmerizing, magical place just two hours' drive away from Auckland, New Zealand.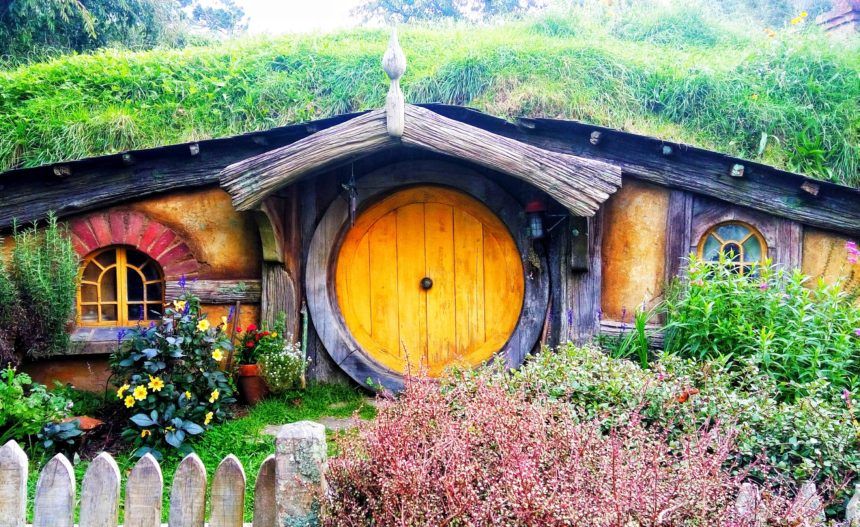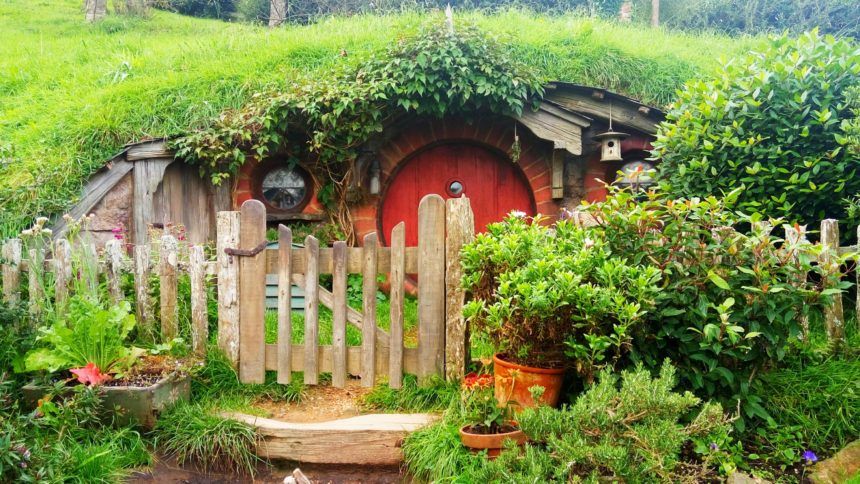 To visit this place, the Hobbiton bus only takes everyone to the 'Shire' entrance, passing beautiful rolling hills and peaceful sheep on the way.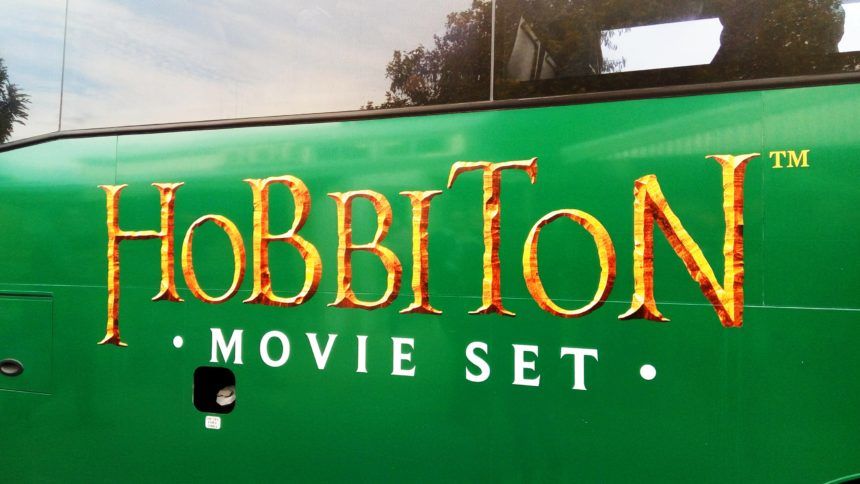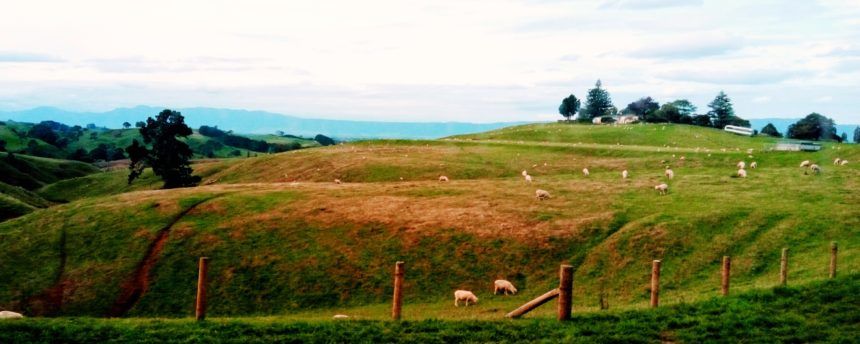 This huge landscape has little gardens with daisies, all sorts of colorful flowers, trees and plants, marshmallow plants, super cute little hobbit holes, the green dragon inn, sheep farms and a totally cute little different world in it.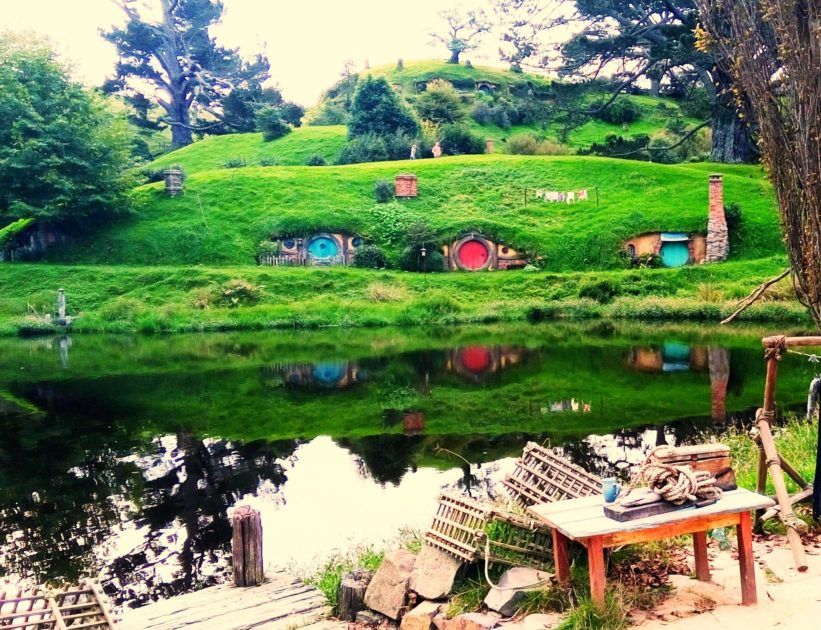 Even though if someone hasn't watched the trilogies or read the books, still this place is endlessly fascinating. For this reason, the popularity of Hobbiton is just amazing. The place is too much packed with people but is a guided tour so the crowd is well-managed.
Even if you are a lone traveler, still you can't just wander around Hobbiton on your own, everyone has to book a tour and follow a Hobbiton guide throughout the set.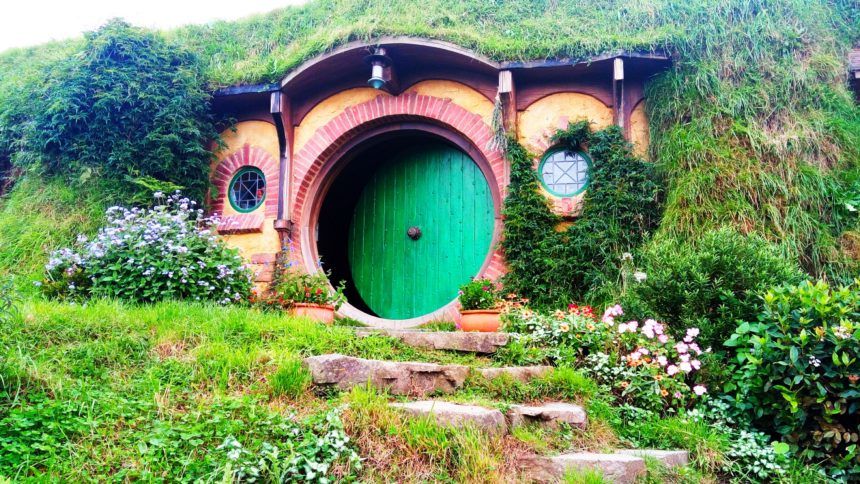 "It's a dangerous business, Frodo, going out your door. You step onto the road, and if you don't keep your feet, there's no knowing where you might be swept off to." -The Hobbit
Although some hobbit holes are just facades, without any interior set, still the details are incredible. But there are also a few holes in which one can actually enter like I did! :P Yet the only things kept there are brooms and gardening tools.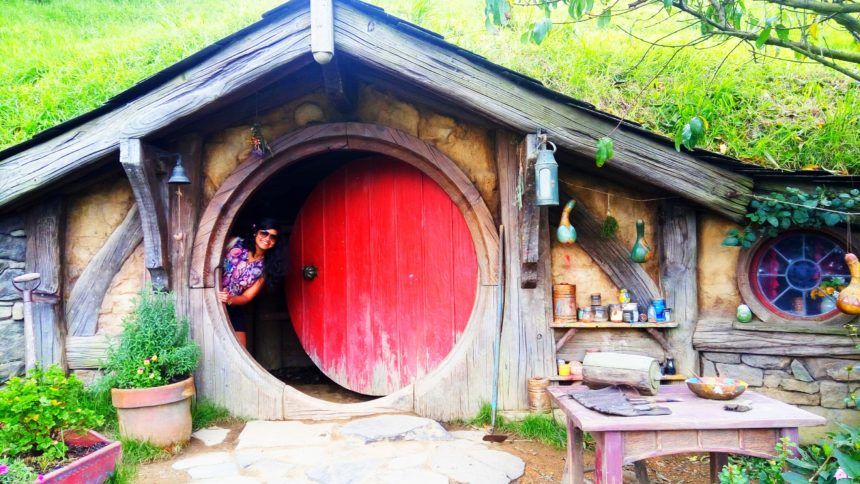 The beauty of the surrounding land is a treat in itself. Even while strolling, to add more details in every nook and cranny at this place. There are laundry lines with washing hung out for drying, Hobbit-sized fruits, vegetables, trees, flowers, jam bottles, and many more exquisite things to charm every Hobbit fan.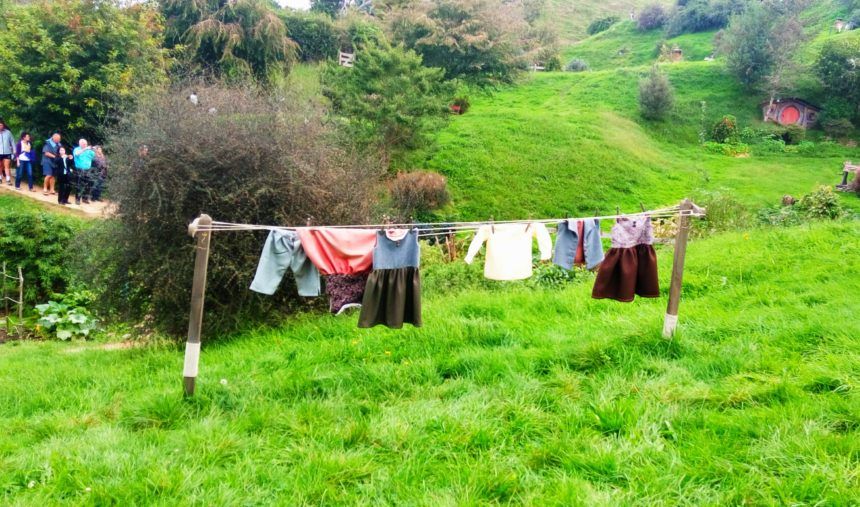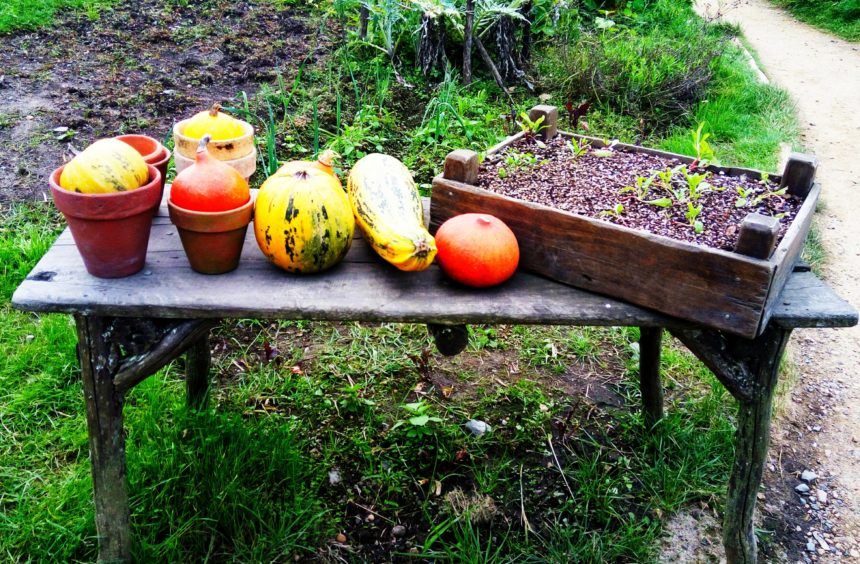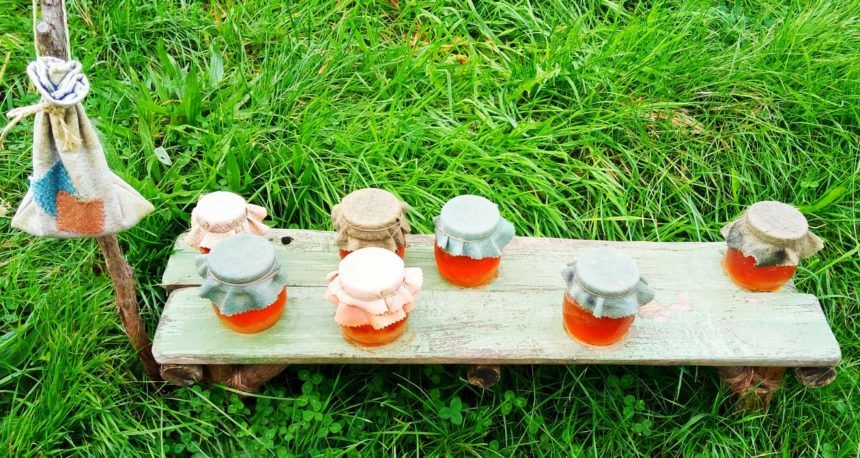 If you are thinking, although, I told it is a touristy place yet there aren't many people in my pictures. The tours here are well managed with 10-12 people in a group, also spacing other groups to avoid the rush at a place. The guide keeps sharing the fun facts of the movie, also giving time to everyone to click pictures before the next batch arrives. But you have to always stay with your guide and the group. There are also a few group and solo fun activities which everyone can enjoy!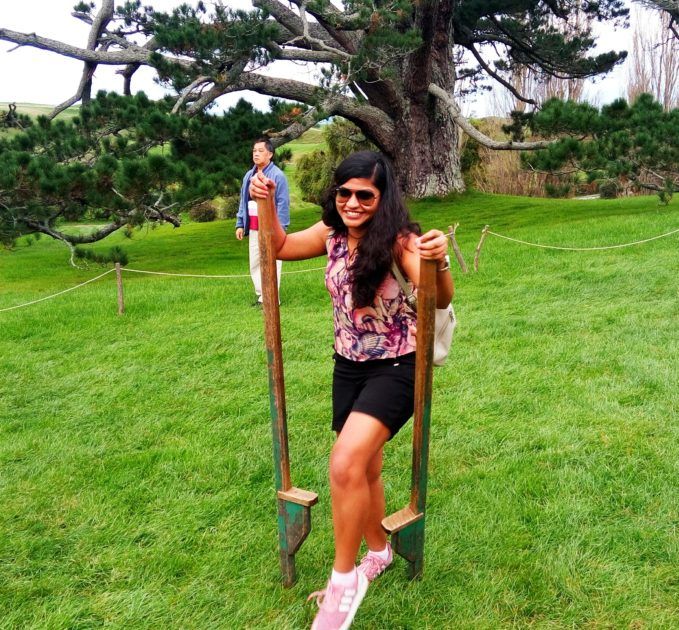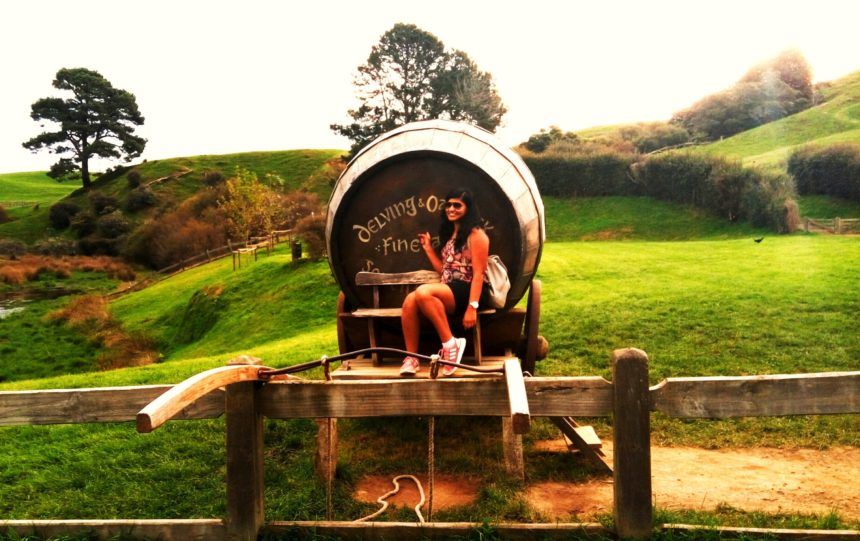 On this two hours' tour, while traversing this huge landscape. I saw almost 40+ Hobbit homes with many Hobbit holes in different sizes and colors.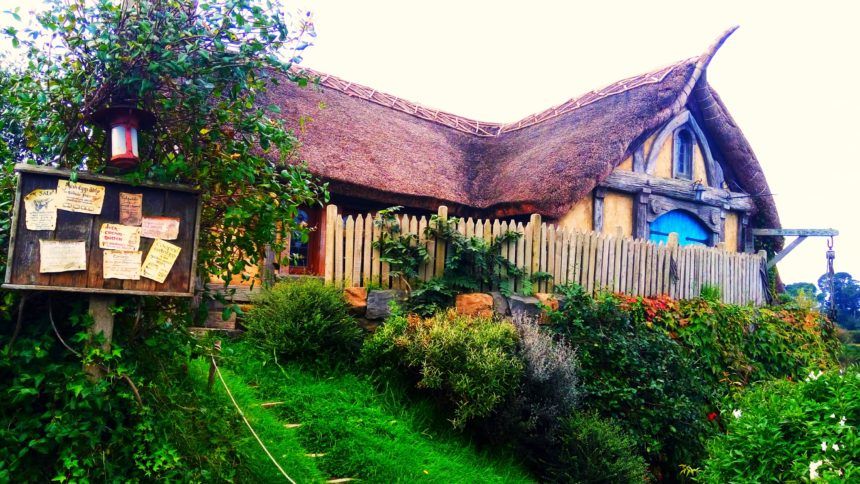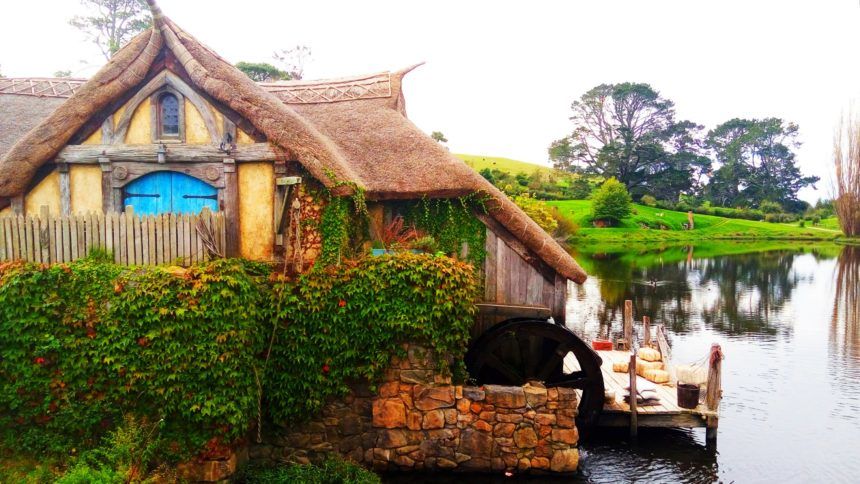 The Green Dragon Inn
Now, the tour perfectly ends at the Green Dragon Inn, past a little lake, and over stone bridges, passing a watermill. There's a picnic set up on the dock. Also, I thoroughly enjoyed the soothing music that was playing around.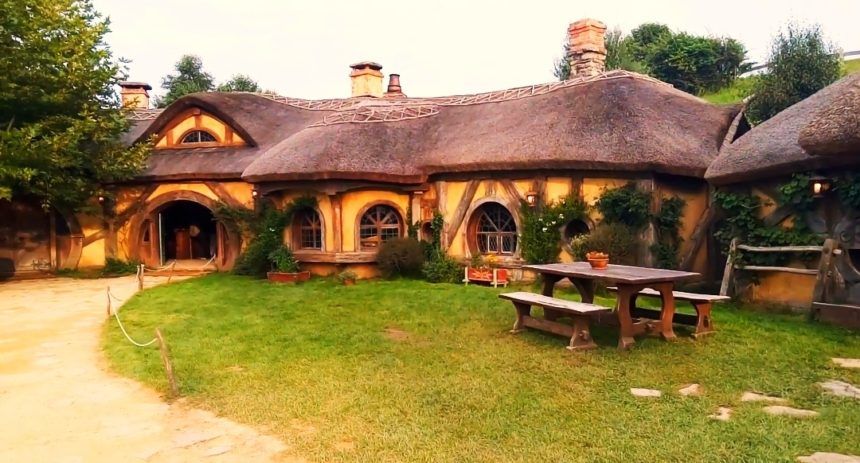 At this rustic Green Dragon Inn, everyone is presented with a complimentary ginger beer to end this Middle-earth adventure. Sit down, relax and gulp down a pitcher of beer like a real Hobbit. :D Also, there are a few paid eating options available.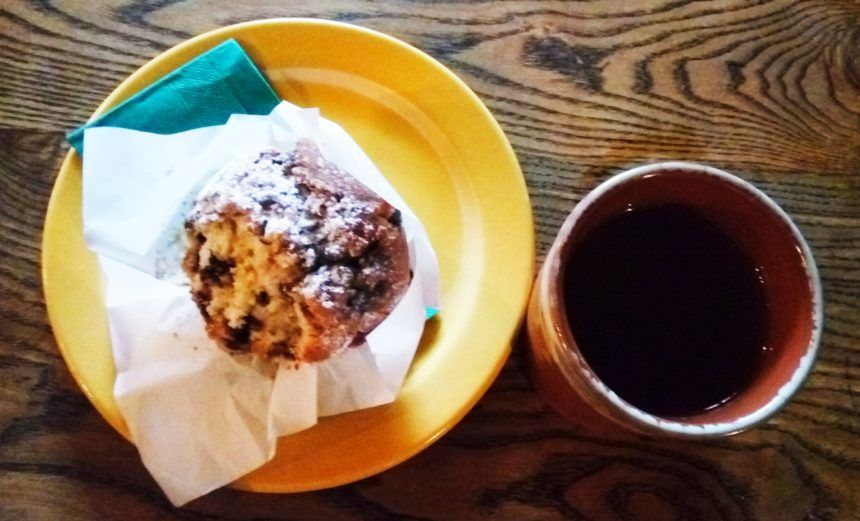 In those two magical hours, I experienced the real 'Shire' crossing the hills, the gardens, colorful beautiful flowers, filthy little hobbit holes. In every way, it is an experience like none other, immersing in the wonders of 'The Shire'. And still, It's the cutest place that I have ever been to!
Booking Details:
I would recommend anyone visiting the Hobbiton to book their tour well in advance. To avail offers and to avoid disappointment as they are usually full. I booked my Hobbiton tickets from: https://peterpans.com/new-zealand/
The Hobbiton tour usually costs NZ$84/person (~4k INR) for an adult.
For more details check out: https://www.hobbitontours.com/
Keep Wandering! Keep Wondering!