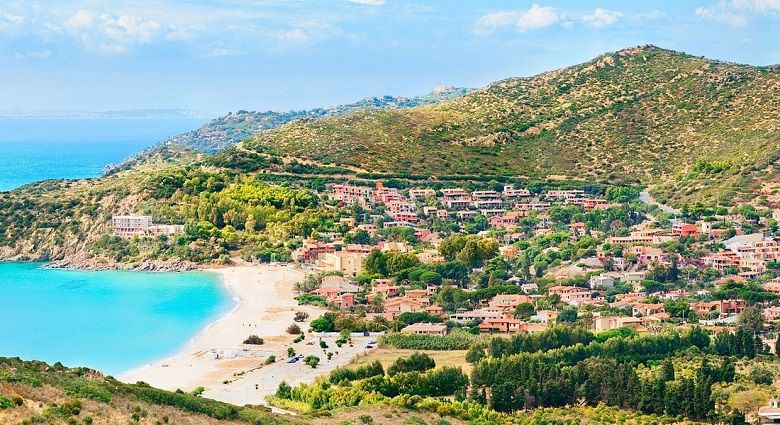 Sardinia is one of those elusive "undiscovered gems" in Europe that has continued to escape the influence of mass tourism. Yet it is an island that has much to offer the discerning traveler who is willing to get out and explore. Holidays in Sardinia can be truly special and, when you consider the breathtaking beauty of the stunning rocky coastline, the extensive white sandy beaches, and the clear emerald waters, it is easy to see why. People come here to relax, unwind and revel in the tranquility of a little Mediterranean luxury.
A little Taste of Italian Island Life
The interior of the island is no less attractive than its coastal areas; the somewhat raw landscapes vary between lushly forested mountain peaks and dipping valleys that are dotted with quaint local villages. There are some wonderful walking trails and plenty to explore if you enjoy getting out there and experiencing a more active holiday. Likewise, on the beaches, there is kite surfing and diving as well as other water sports to indulge in if you need an adrenaline fix. For those who love culture and learning about the traditions and history of the country they are vising, the island does not disappoint either.
The stunning Costa Smeralda, in the north of the island, is the more exclusive holiday destination, while the area south of Olbia is perfect for families and groups of friends. The Golfo di Orosei beach here is a stunning little place with hidden coves and beautiful crystal clear waters. The capital of the island, Cagliari, has a fascinating medieval heart and is a great base for holidays in Sardinia. Being the main city on the island, accommodation options abound, and whether you are looking to stay in a hotel, villa, or apartment, there is plenty of choices.
There is no doubt that holidays in Sardinia are full of fun for everyone; no matter if you are seeking adventure or complete relaxation there is no shortage of options. If you prefer to stay in a rural area, the charming town of Alghero is a great choice. Humming along to its rhythm, this place is a delightful place full of winding streets, little boutiques, and traditional houses. You can take a leisurely walk along the town walls and be treated to fantastic views of the Mediterranean beyond. Make sure you eat locally and enjoy some authentic fare in one of the great restaurants here too.
From a boat trip to the Maddalena Archipelago to 4 x 4 trips into the Tuttavista Mountains, and from the museums of Nuoro to the ruins at Noro, holidays in Sardinia can be as adventurous or relaxing as you like.
By the way, if you want to get more information about holidays in Sardinia here is the best place for you.