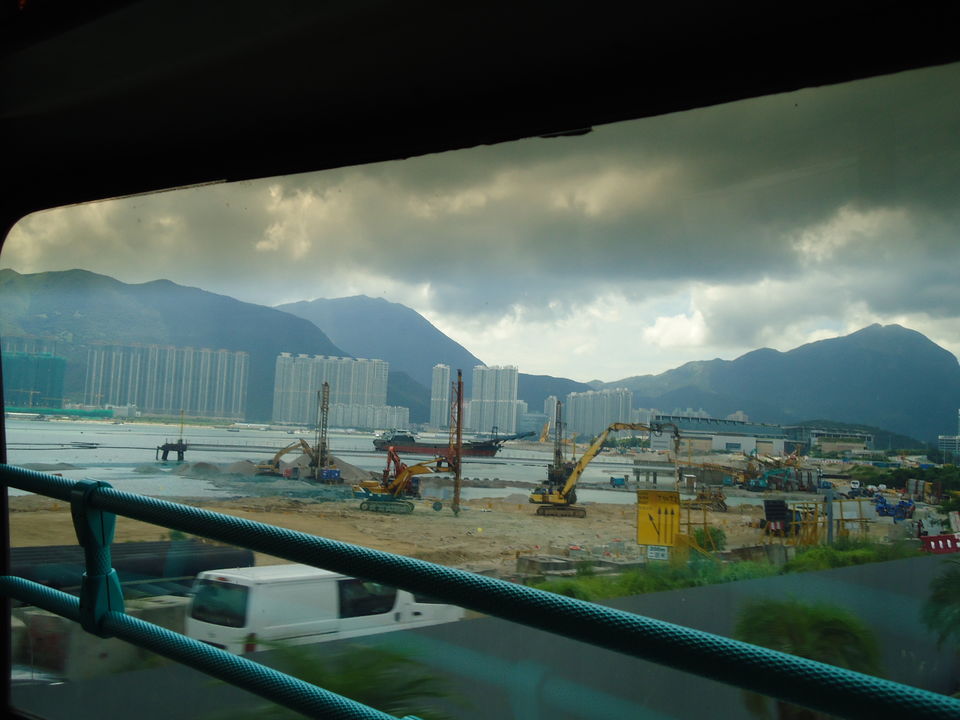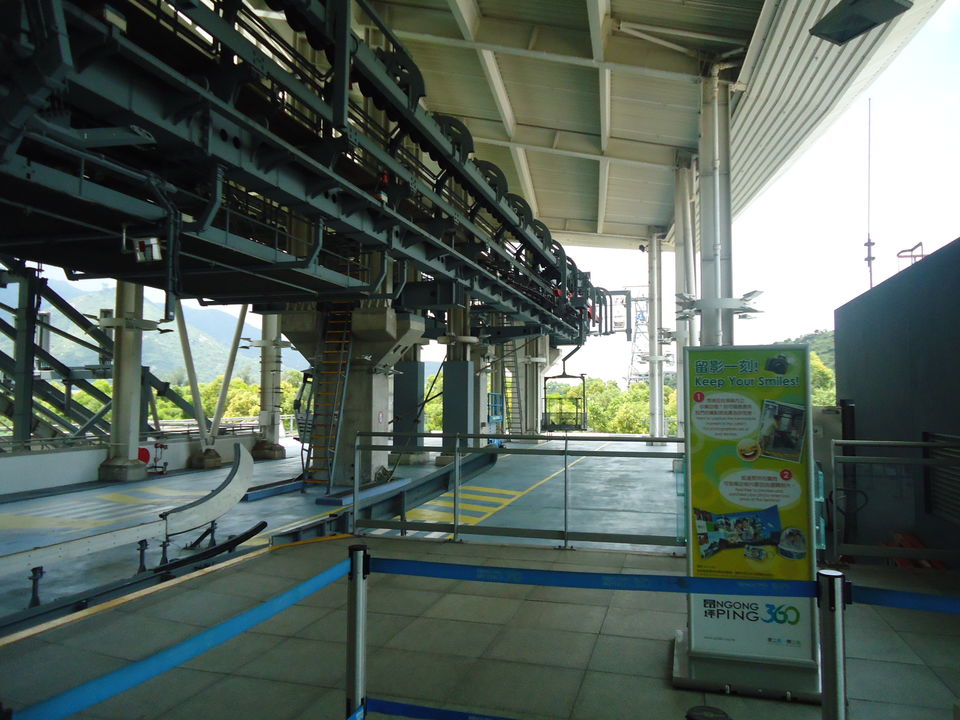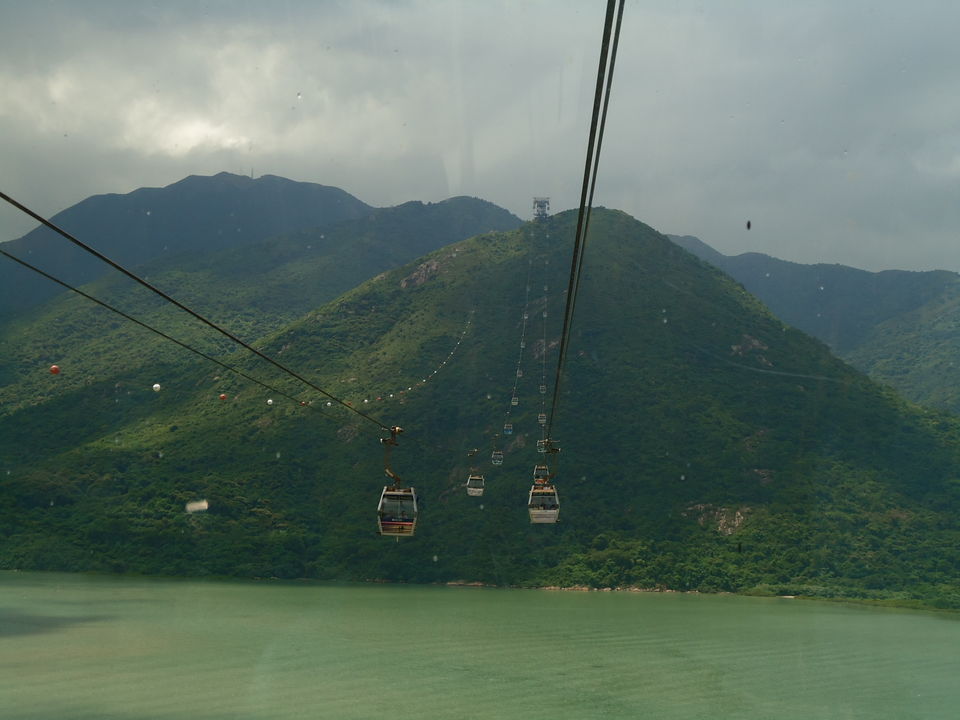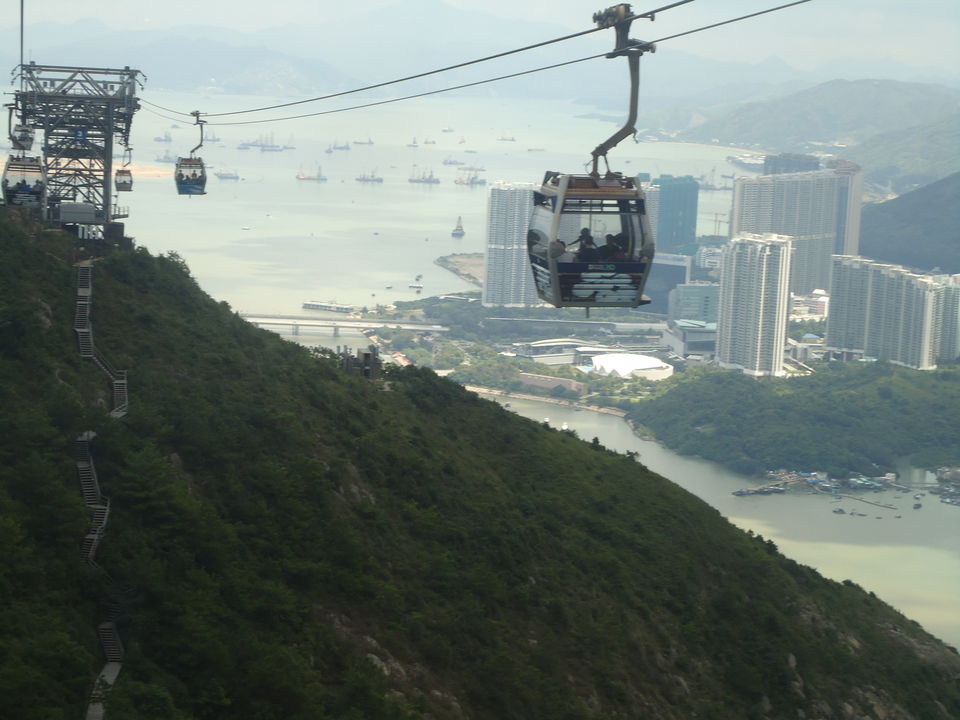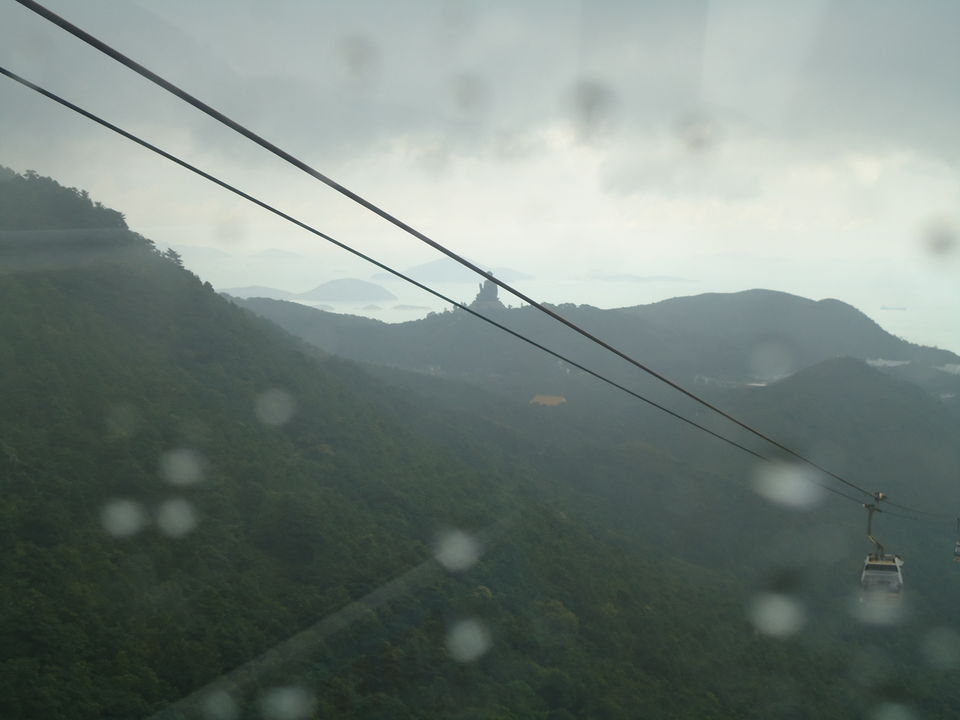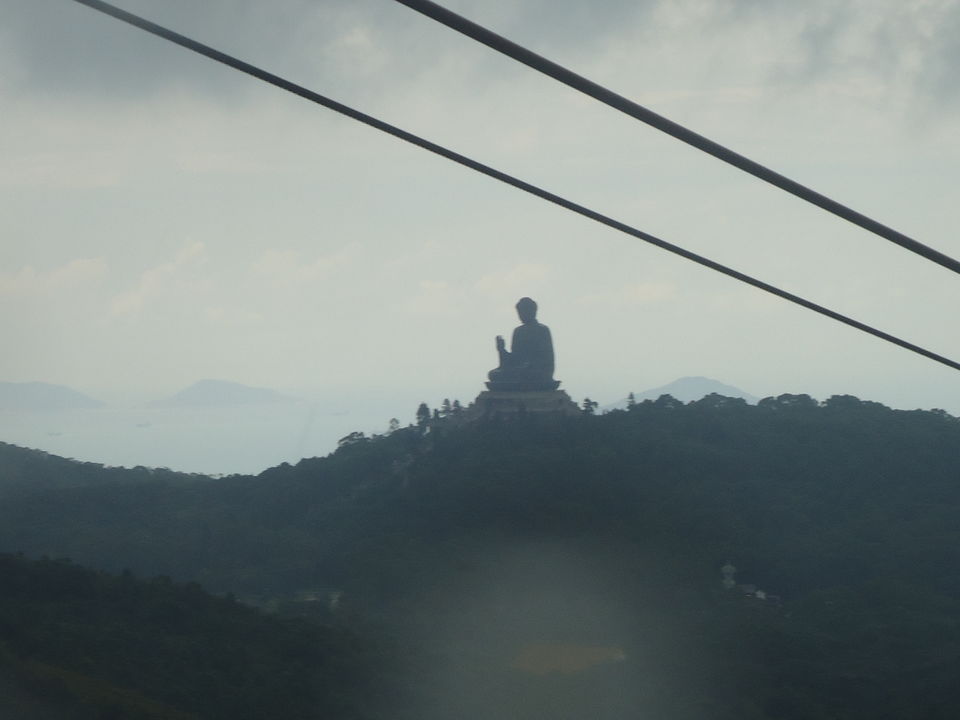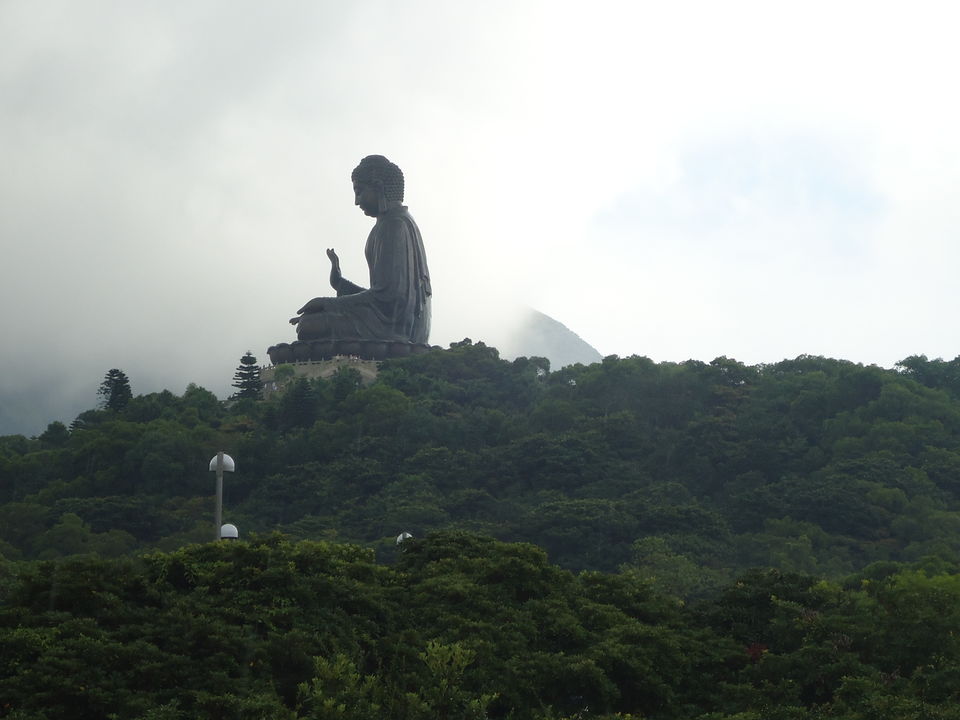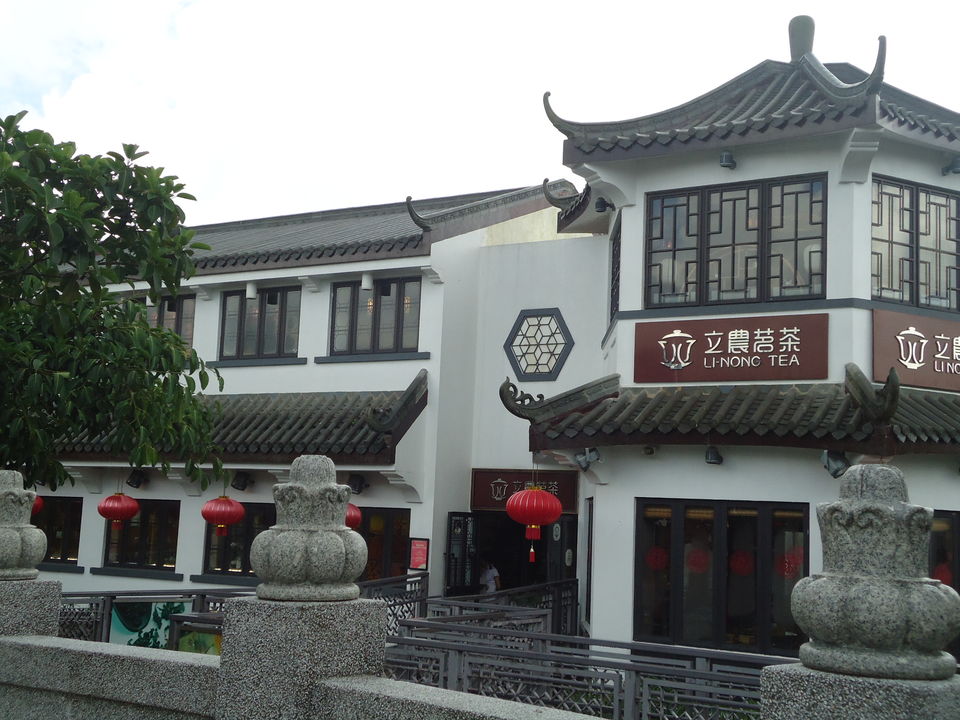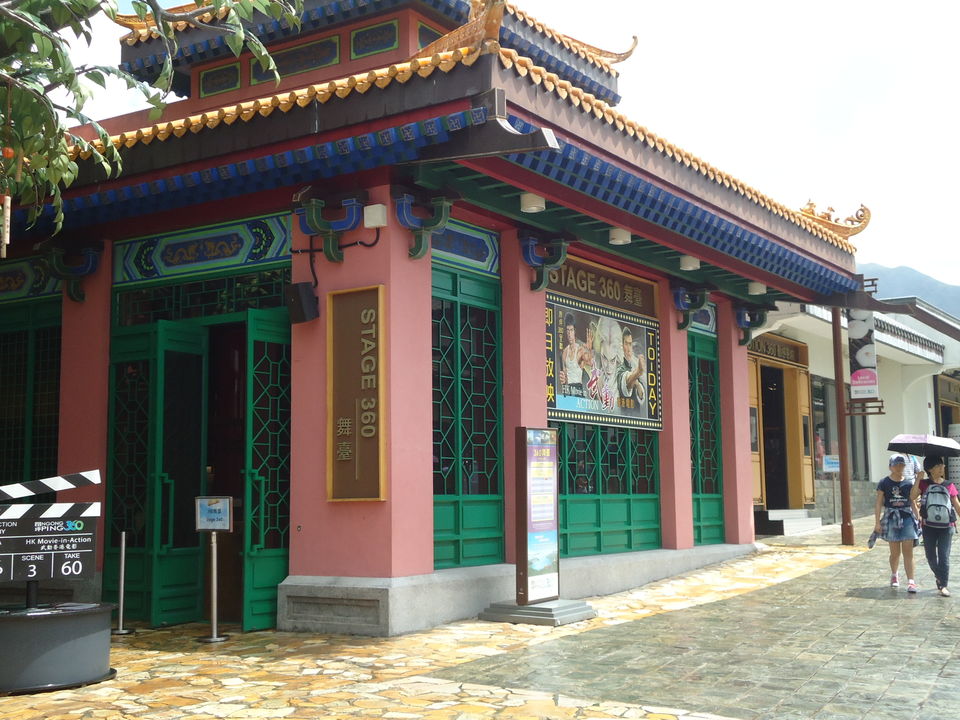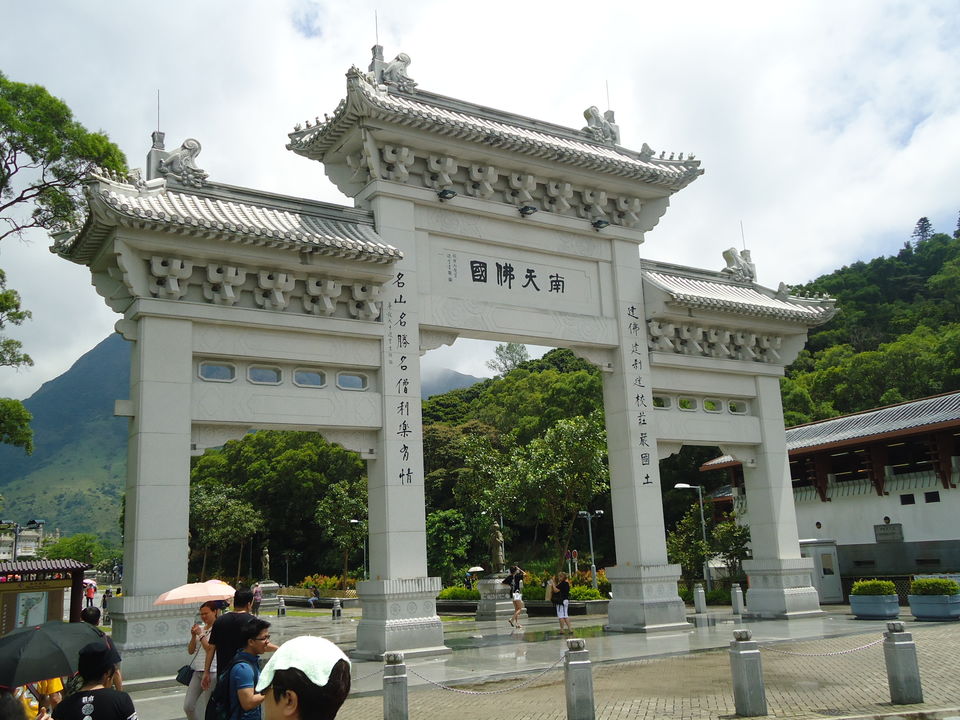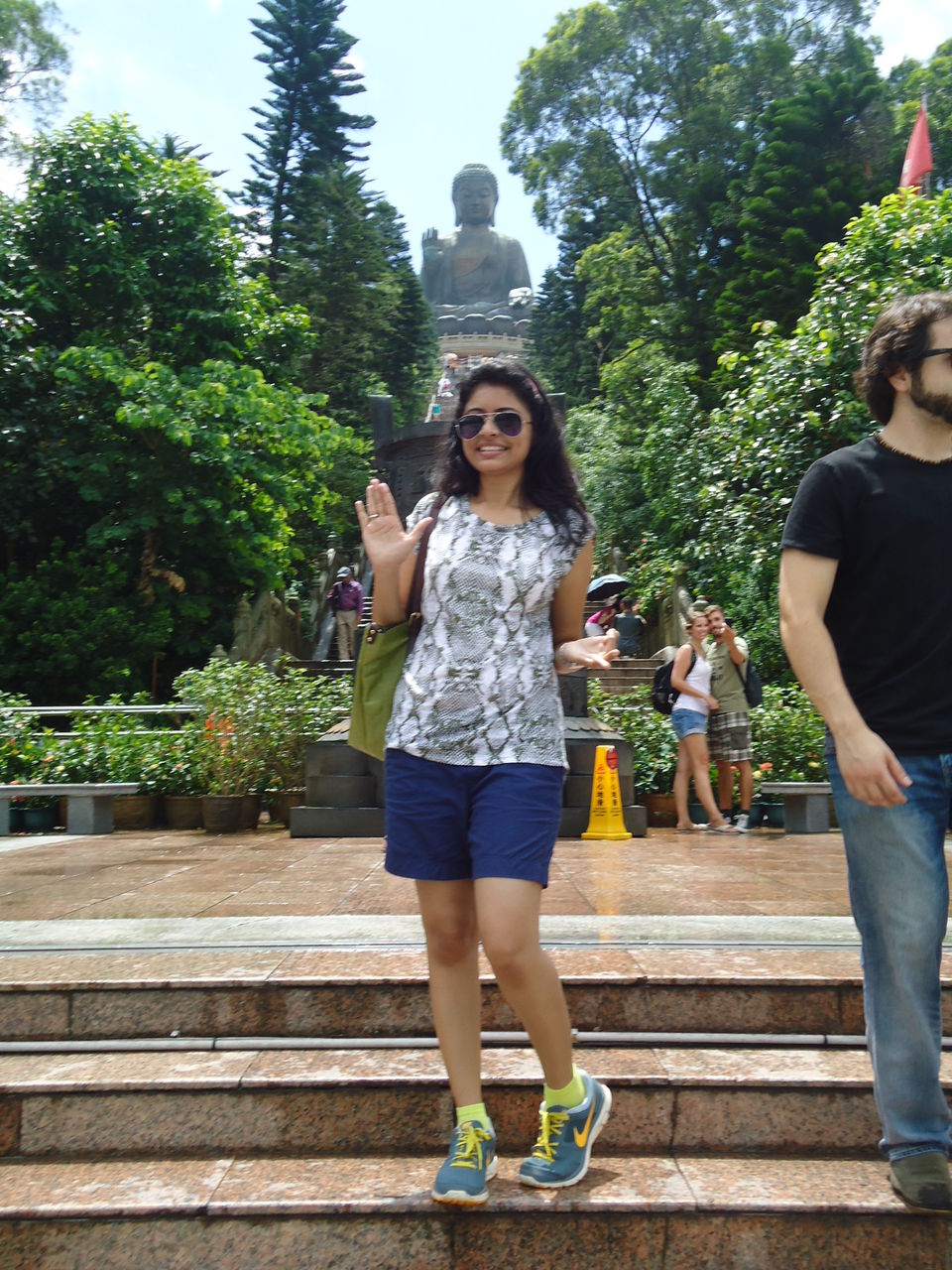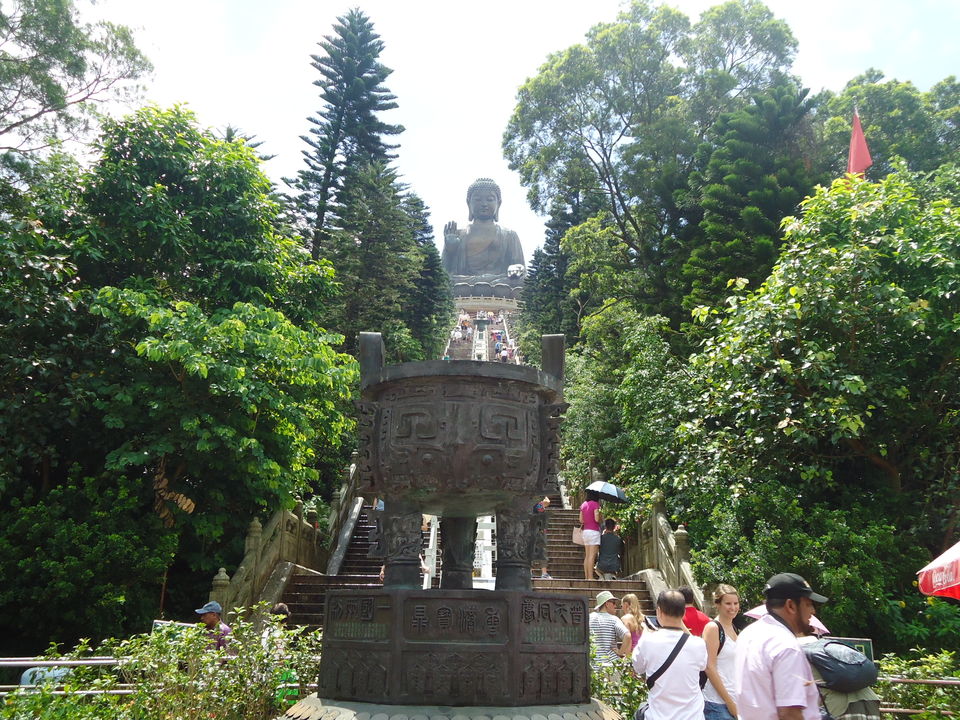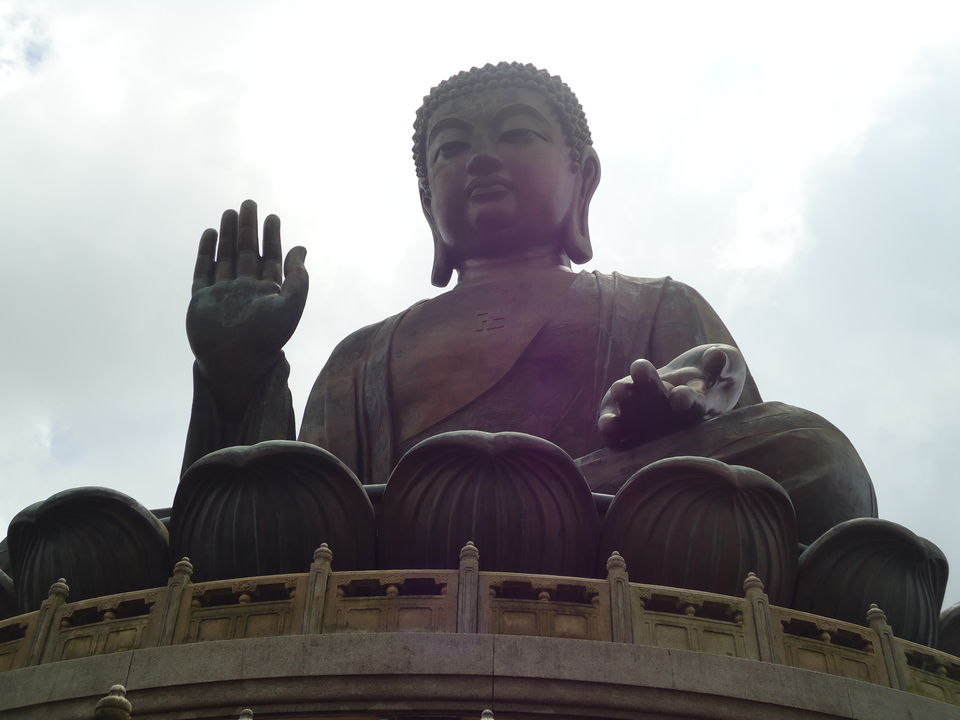 We had a day's halt at Hong Kong en route to San Francisco so decided to explore the city rather than just sit and get bored at the airport which is huge and not so interesting ! The best part of touring the city is the bus service. Its very systematic with clearly devoted route numbers so that you aren't confused even as a first timer. We decided to check out a few popular places due to time constraints and took the first bus to the cable car stop that further took us to Ngong Ping Village. Many people prefer pre-booking the tickets online for the cable car to avoid the long queues.
The cable car route is very exciting, totally worth the wait as it goes at the perfect speed to give you a bird's eye view of the airport area, bay, and dense forest cover on the way till it finally reaches the village. It started drizzling on our way which made it a little foggy and all the more scenic.You can take pictures to your heart's content as it is a stable and smooth ride, and it may also be not-so-scary for those who are afraid of heights.
The cable car also gives you a spectacular 360 degree view of the North Lantau Country Park and the view of the Giant Buddha perched on the mountain top is awesome. It is an artificial village setup with a lot of options to pass your time. They have multi cuisine restaurants, souvenir shops, etc which can be visited for sure. It has been thoughtfully designed and one can discover the entire place by just walking around.
Once near the Buddha statue, it has around 150 steps to climb up and has a great view from the top. It has forest cover around it and look beautiful surrounded by mountains on the sides. The statue has a small circular museum at its base which is very beautiful. Overall, the thing that took my breath away was the cable car ride. It gives us time to sit back, relax, and enjoy the beautiful view which transforms itself as it passes by the bay area, forest, and finally the Buddha statue as it approaches the village. A must visit it is !