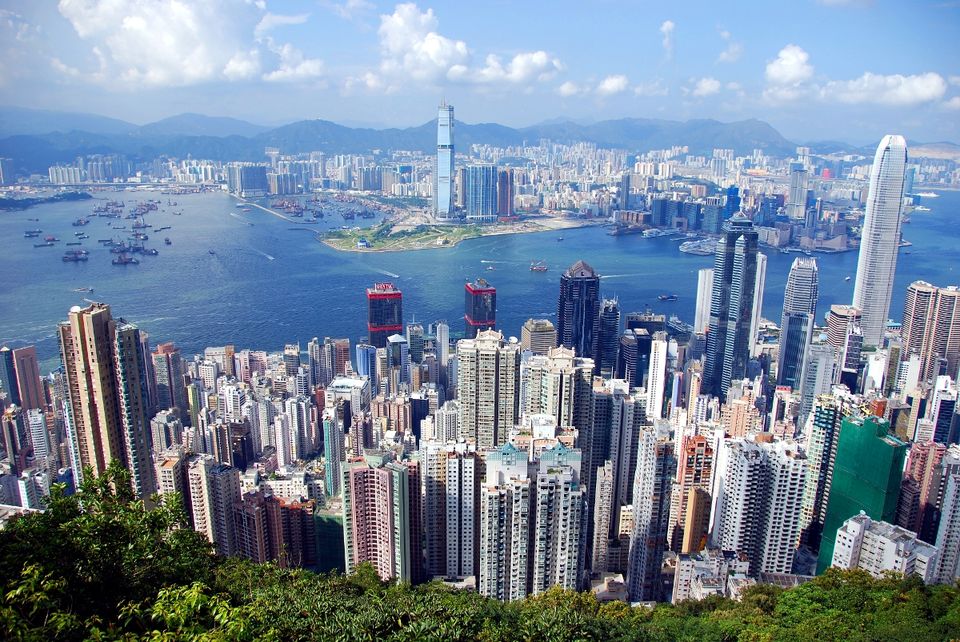 There is a special place in my heart that only Hong Kong can fill.
Perhaps it is because I got a chance to explore this lively, chaotic and jam-packed city with my best friend :) and it was my first ever trip with her which makes it even more special.
Hong Kong is one of the busiest and the most developed metropolitan hubs in Asia in terms of trade, business, and tourism. Geographically, it's comprised of Hong Kong Island, Kowloon, and the New Territories, as well as over 200 outlying islands. So it can be overwhelming for many visitors, especially for those who are not used to crowded places. And, with so much to do here, one can scratch one's head about where to start in order get the most out of the trip.
This five-day Hong Kong and Macau itinerary will help you organize your trip, drive you off the hidden path, and show you why Hong Kong is one of the most on-the-go cities in the world.
BEST TIME TO VISIT HONG KONG
MAR-MAY: Spring is an excellent time to visit Hong Kong. Like Fall, the weather is ideal though it does get a little foggy and rainier around this time.
Note : JUNE-AUG We traveled last year in August and it was very hot and most humid time of the year. So if you can, avoid these months.
VISA PROCESS FOR INDIAN CITIZENS
Recently, the Hong Kong government opted out of its visa-on-arrival service to Indian passport holders and shifted to eVisa. Indian travelers are now required just to pre-register for a Hong Kong Visa online.
It is a seamless, quick process and works equally fast at the Hong Kong airport as the previous visa-on-arrival did.
Good news: There is no visa fee involved.
Link: https://www.immd.gov.hk/eng/press/press-releases/20161212.html#
OUR STAY
Mongkok is one of the best areas to stay in Hong Kong for budget travelers. It isn't too far from Tsim Sha Tsui and there are plenty of shopping options in the area like Ladies' Market on Tung Choi Street. If you're into street food, then you'll have lots to choose from here.
Check these sites for a list of accommodations in Mongkok: Booking.com | Agoda.
We stayed at Dorsett Mongkok. One advantage we got is that they gave us a mobile phone with free Internet and free calling which was very helpful since we were not required to buy a local sim. This was very surprising for us as I have never seen any hotels anywhere giving you a phone :)
TRANSPORTATION
Hong Kong has one of the top public transport facilities. If you think you will be using public transport a lot, then it is better you buy an Octopus card. This can be used on the Airport Express and all public transportation (MRT, buses, mini-busses, trams, and ferries to the outlying islands). This card will help you save a lot more time in the queue and exchange money.
Also, when you return from Hong Kong, you can return the card at the airport and get your refund for the card fees.
MUST SEE PLACES IN HONG KONG
1) Beautiful Parks
The Parks are stunning! Both the Hong Kong Park (on Hong Kong Island) and Kowloon Park are worth a visit.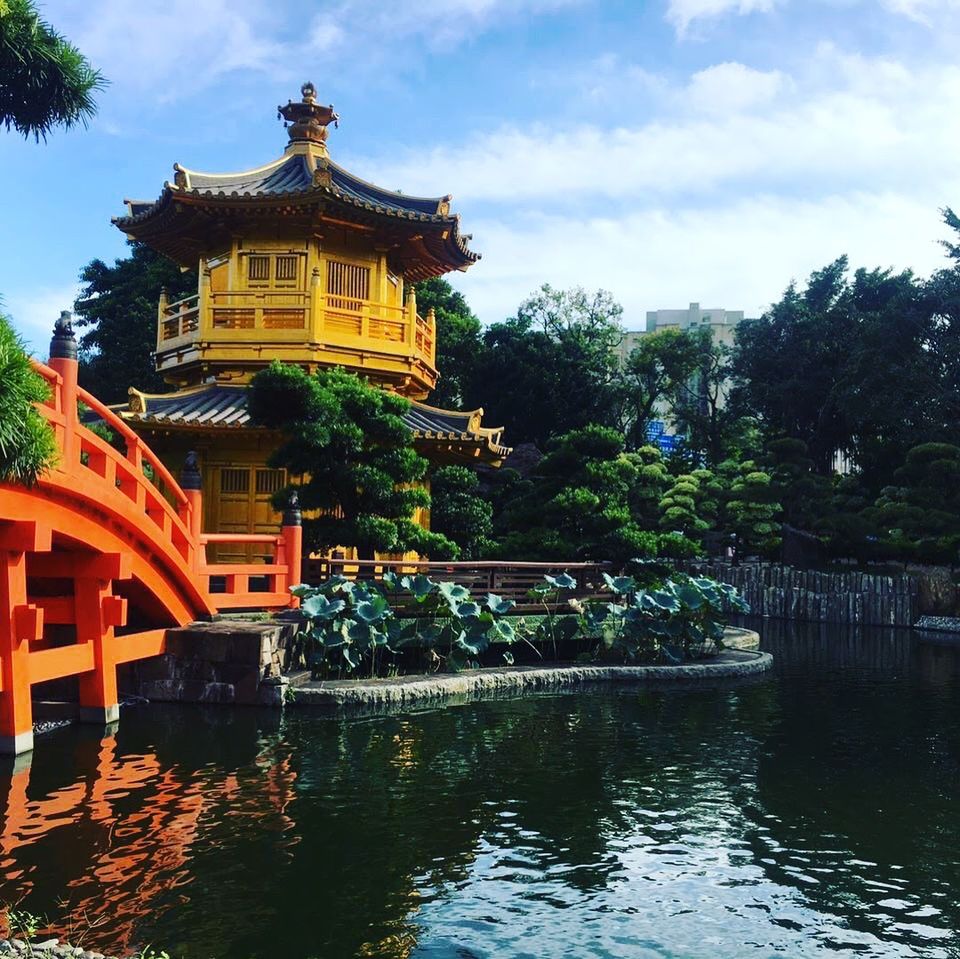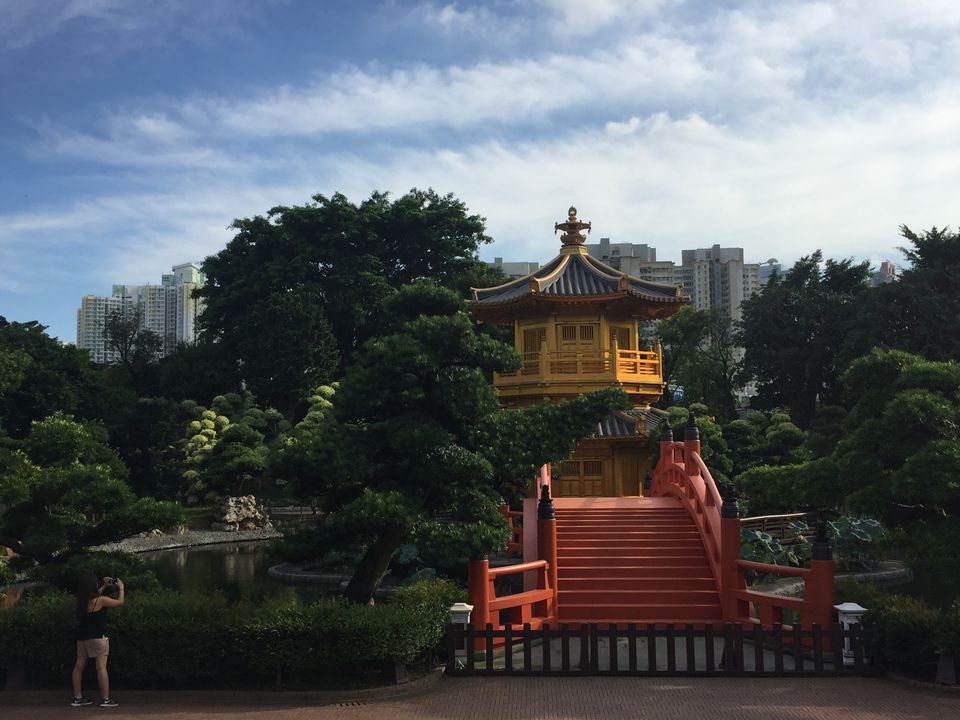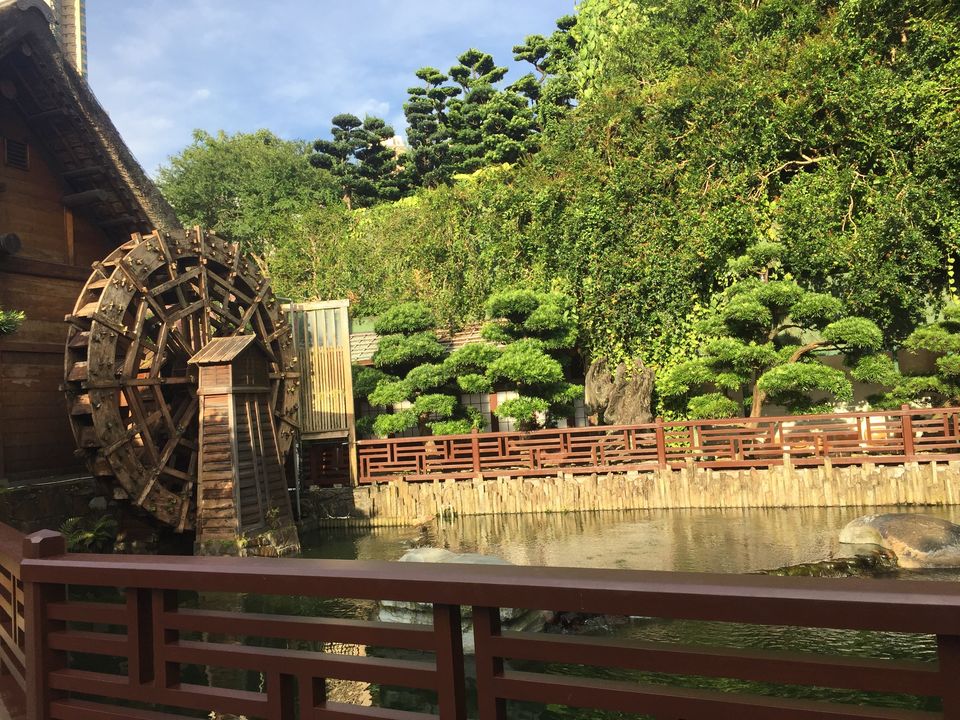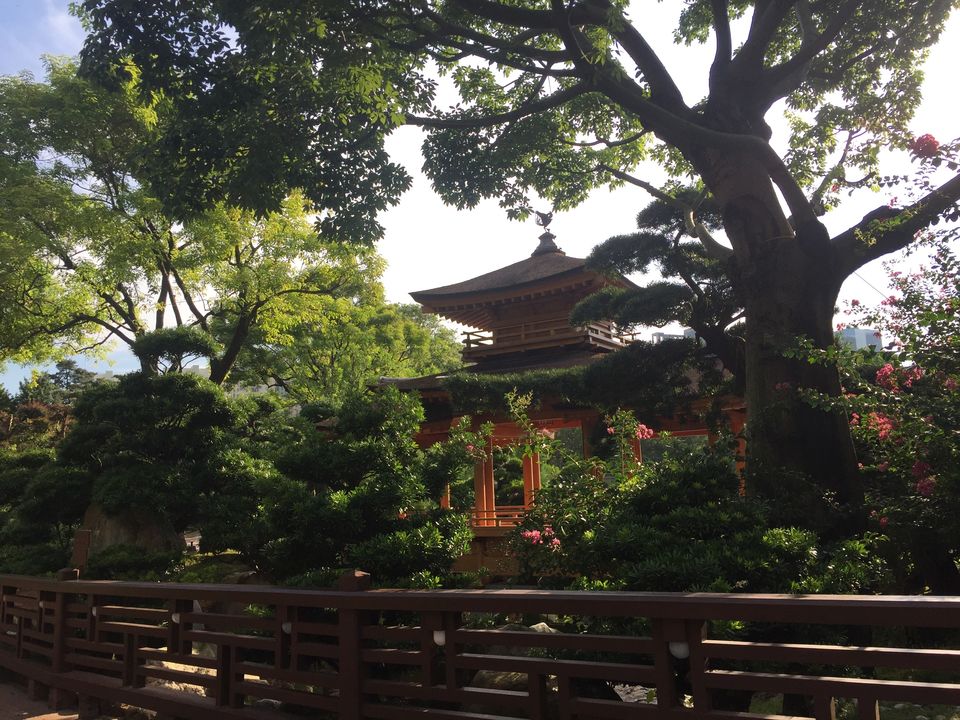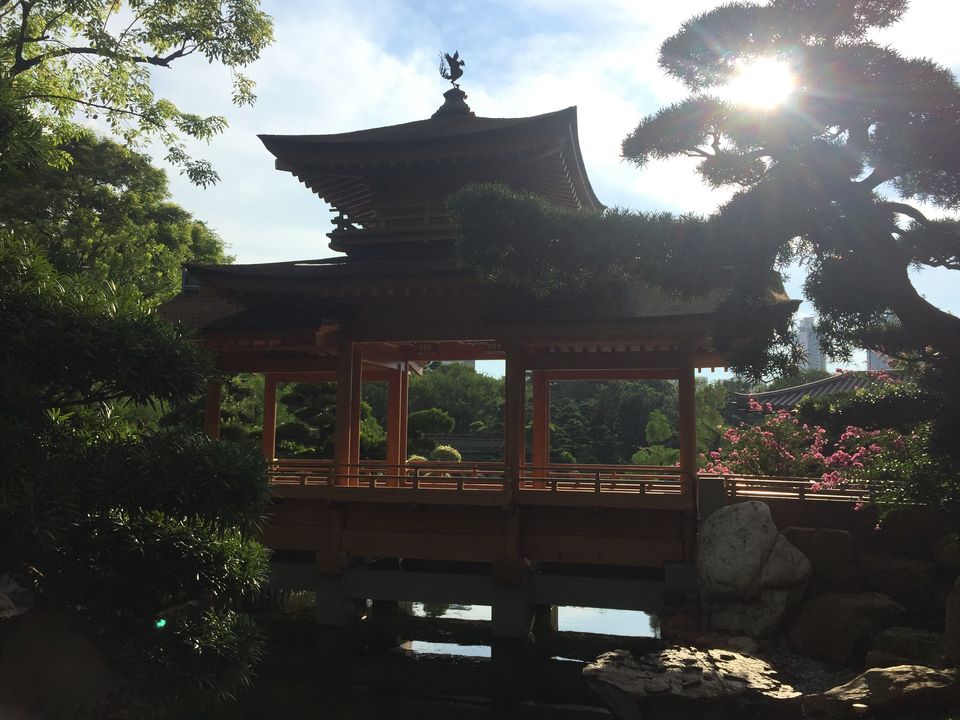 2) Hong Kong Harbor

It is a must place visit. It is one of the world's most busy harbors. The harbor view is quite breathtaking especially after dark when thousands of lights from all the skyscrapers are lit.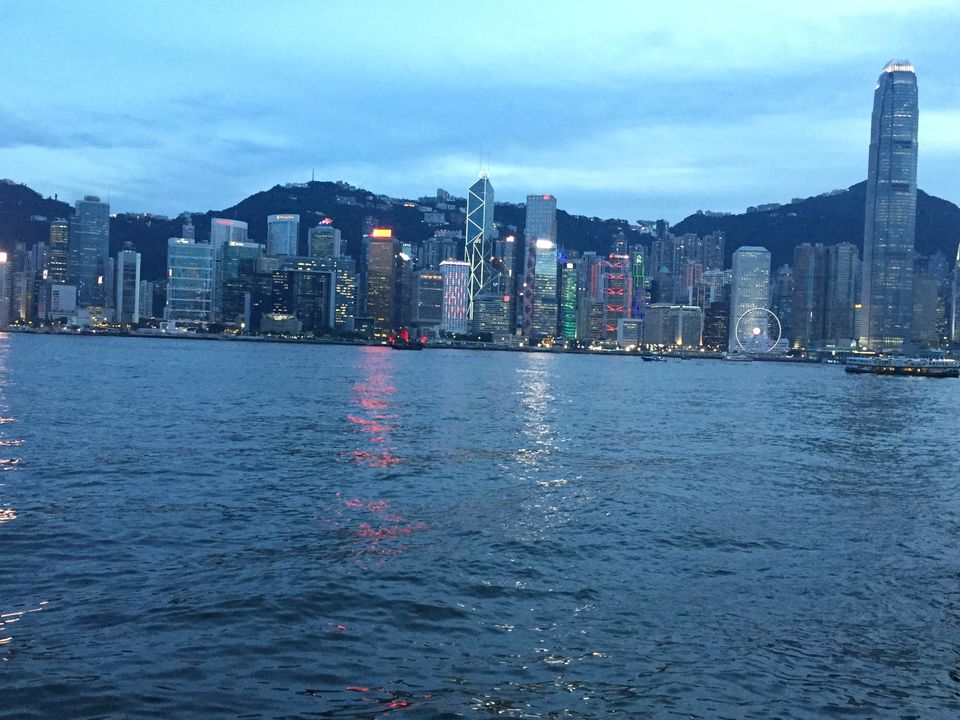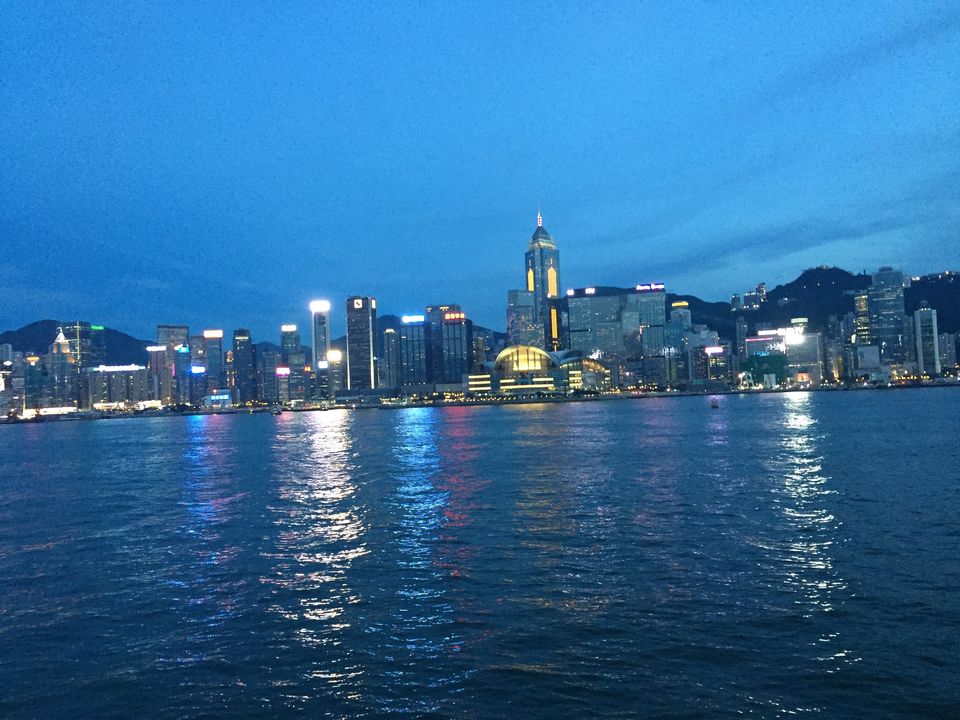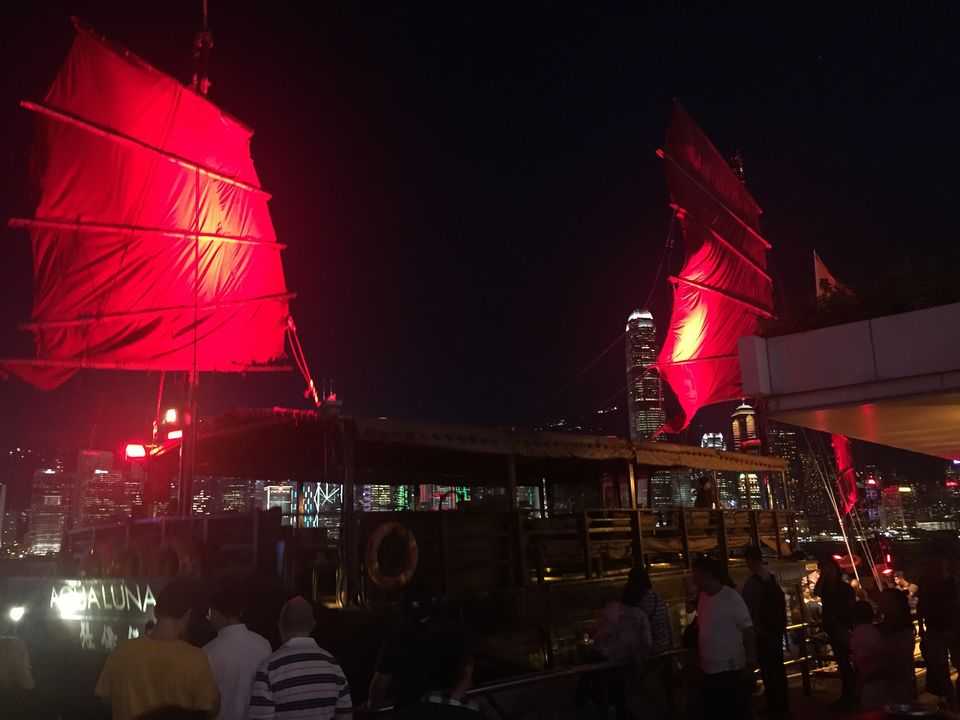 3) Spectacular Skyscrapers
Lift your head and look up towards the sky when walking around the busy streets of Hong Kong, and look at all the spectacular skyscrapers.
Some of the skyscrapers are quite cool!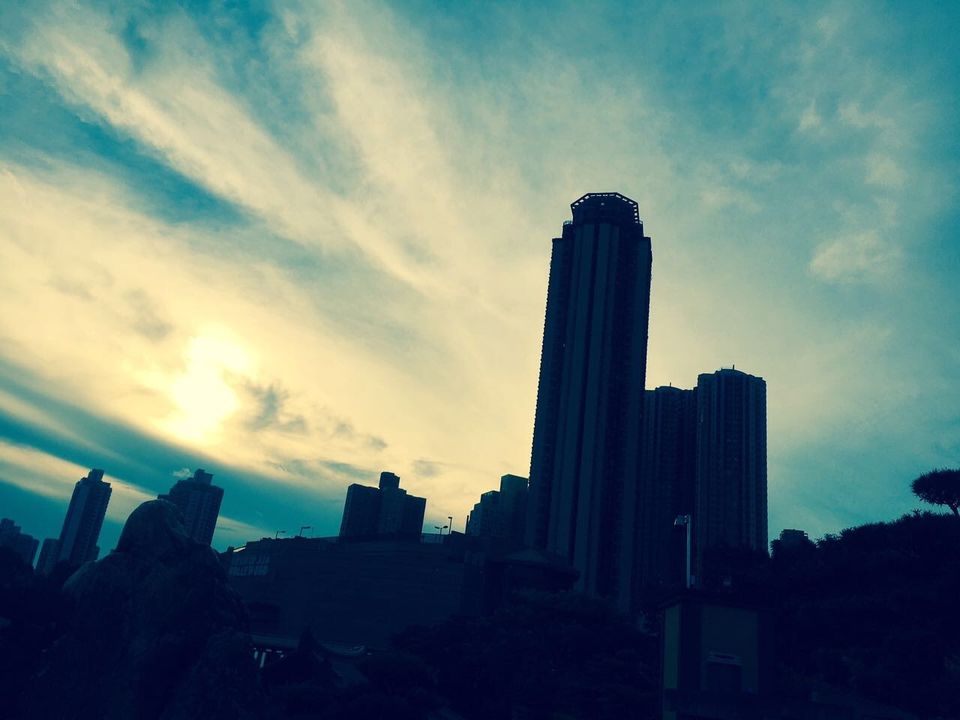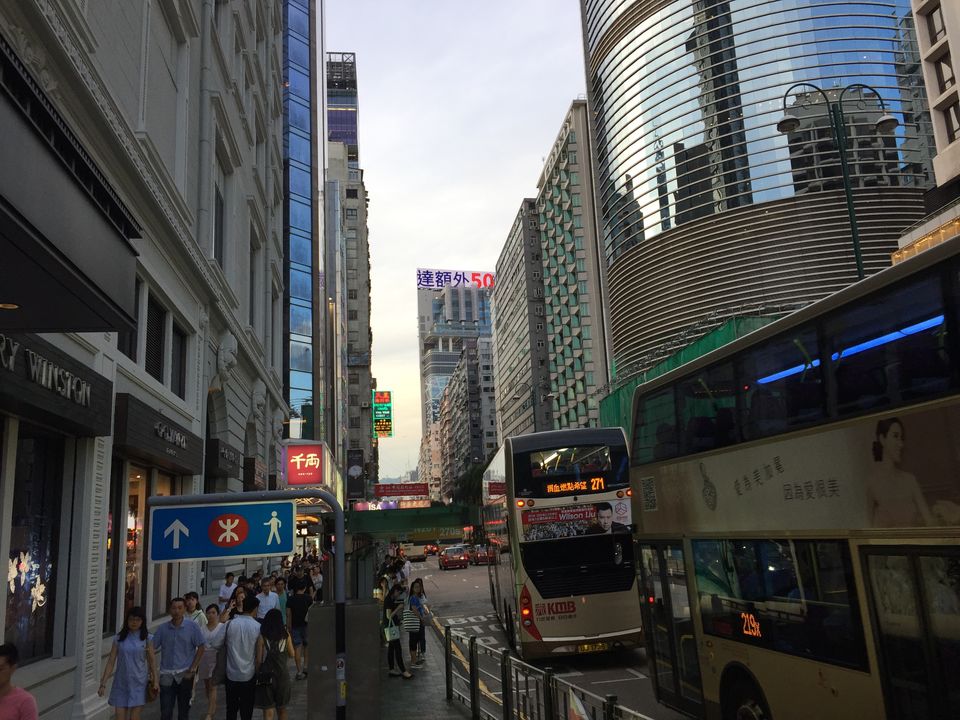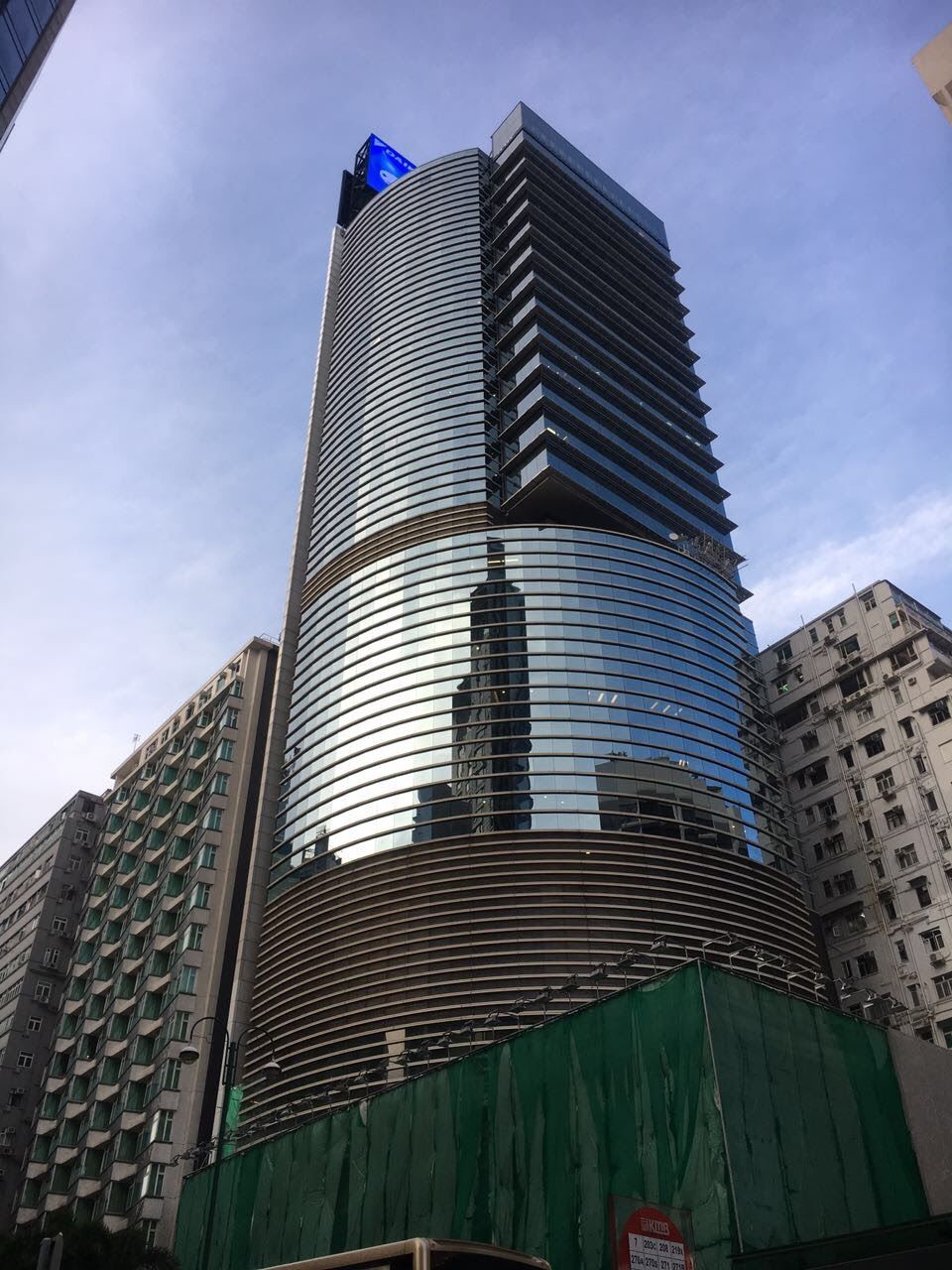 4) Take the Peak Tram up to Victoria Peak
A journey to Hong Kong is incomplete without a trip to Victoria Peak, one of the most popular tourist attraction in Hong Kong. Yes, it is touristy, and the queue is ridiculously long! We waited for almost 2 hours and it was super frustrating but once you make up on top the wait is totally worth it, believe me!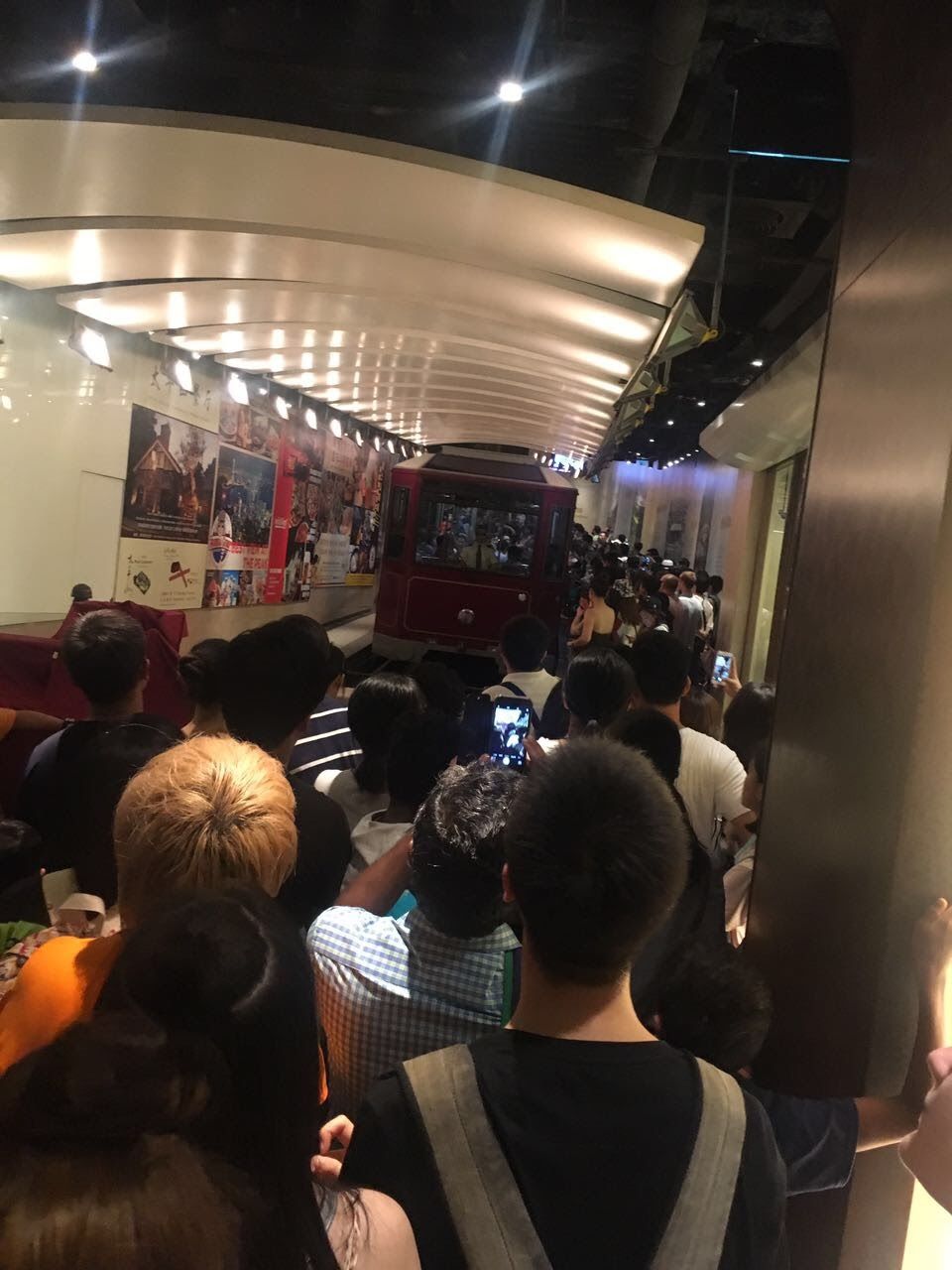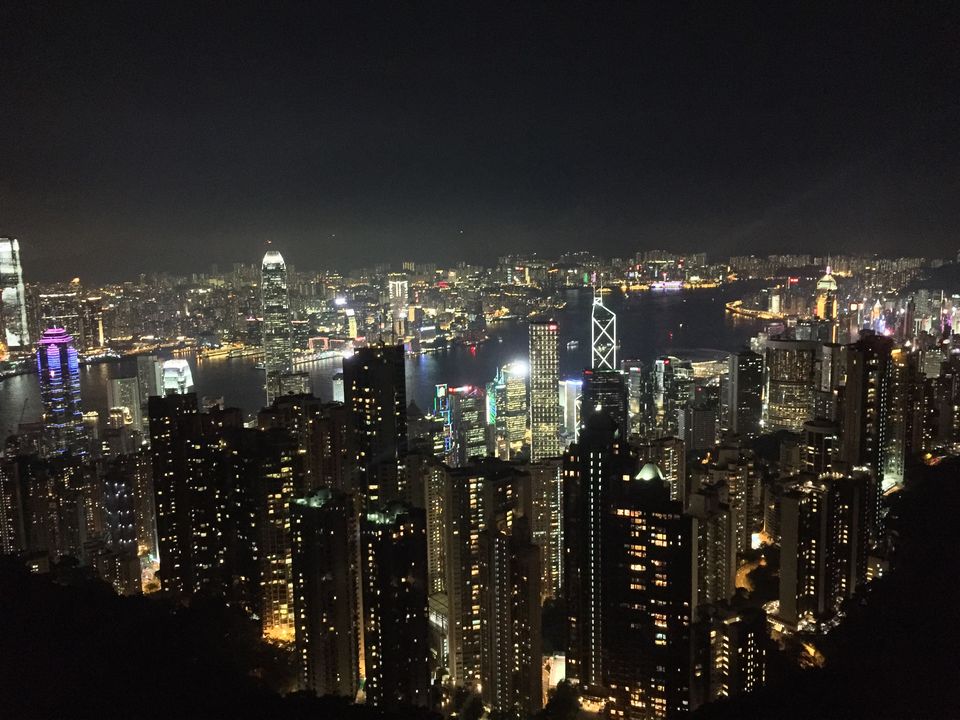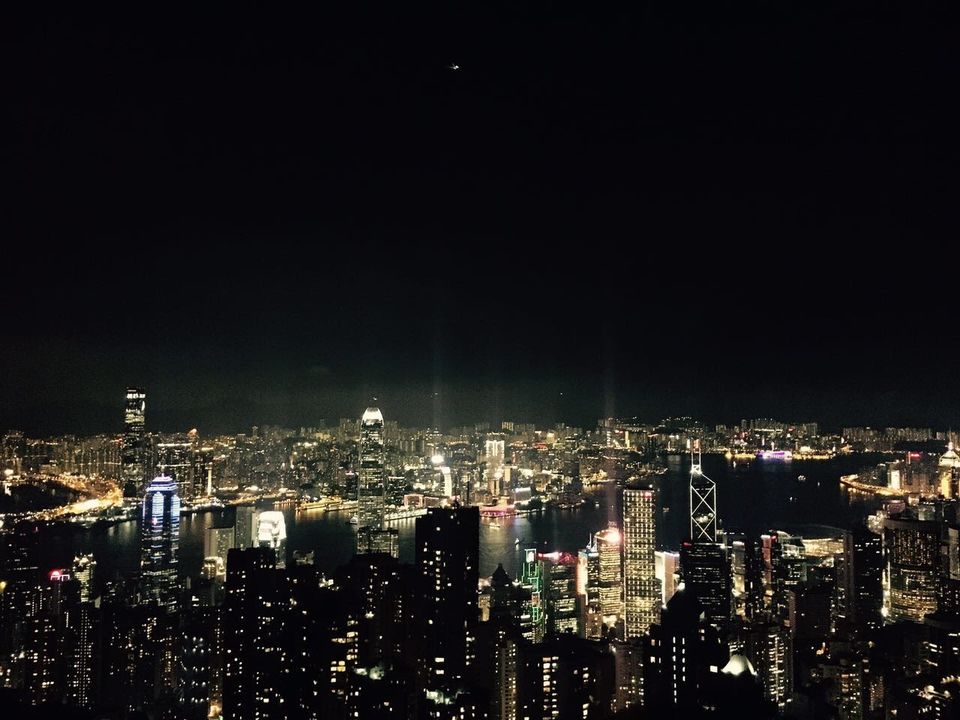 The tram takes you to the top of the peak of the largest mountain at 1700 feet. The Peak Tram operates from 7 a.m. to 12 a.m. and it takes just 7-8 minutes to reach on the top. The fabulous panoramic views from the top of Hong Kong is mesmerizing. It is the best view of the city.
5) Eat Dim Sum
Eating Dim Sum or Dumplings is a must in Hong Kong! Yummy!
6) Symphony of Lights
Also referred to as a laser show that dazzles up the skyscrapers in the evening taking place along Victoria Harbor. Every evening at 8:00 PM almost 40+ building on both the sides of Victoria harbor will dance with lights ON along with some exclusive music.
Free of admission - This laser show is free of cost. You can enjoy the stunning view of some light beam and music.
7) Disneyland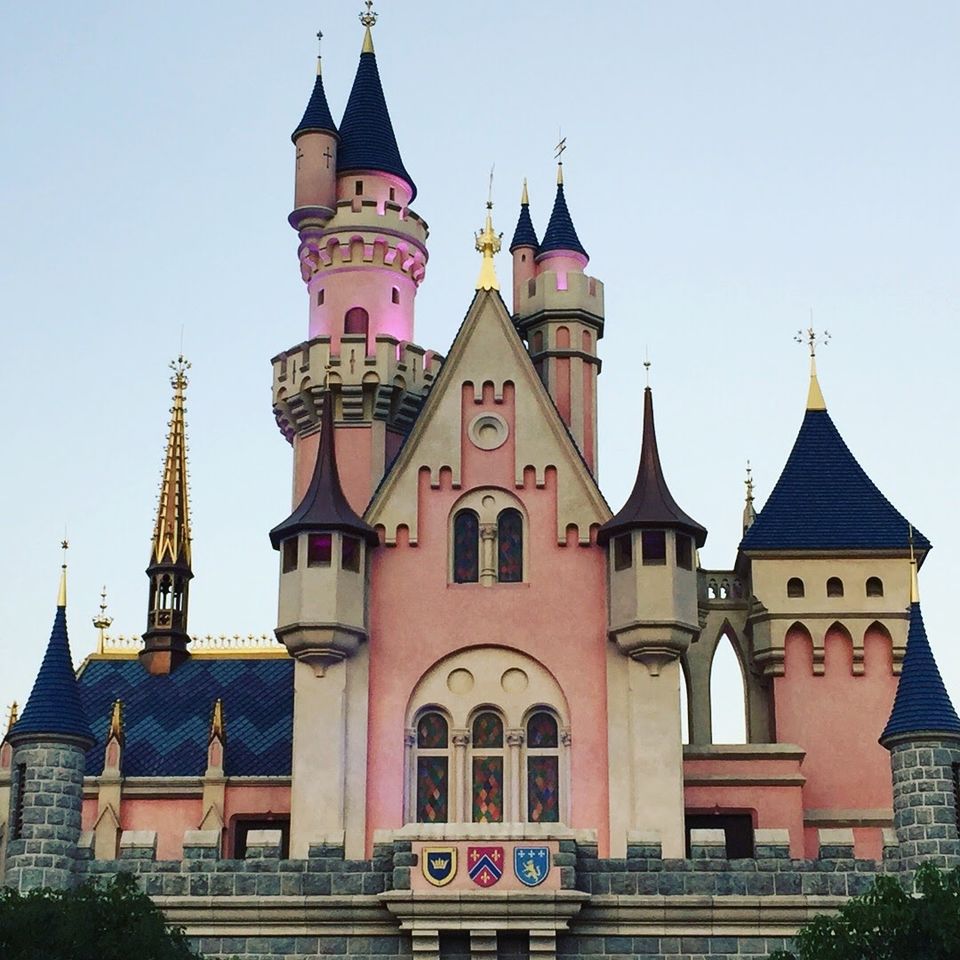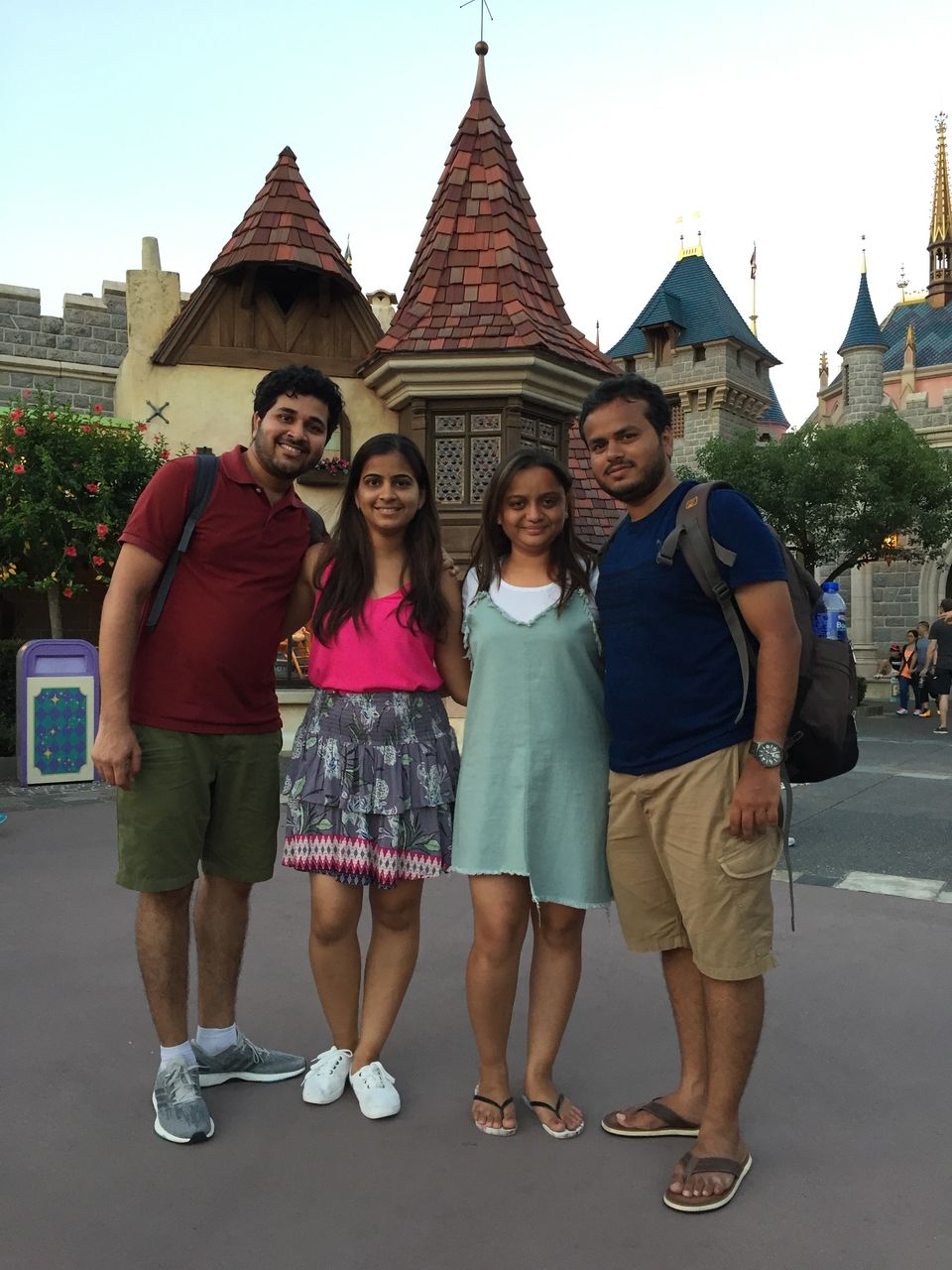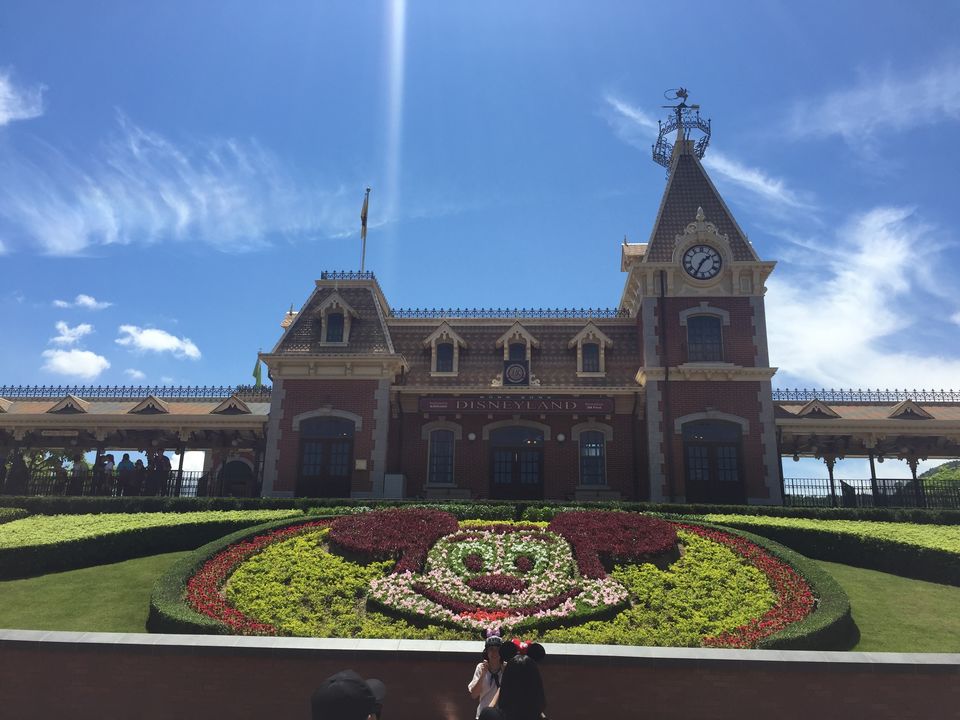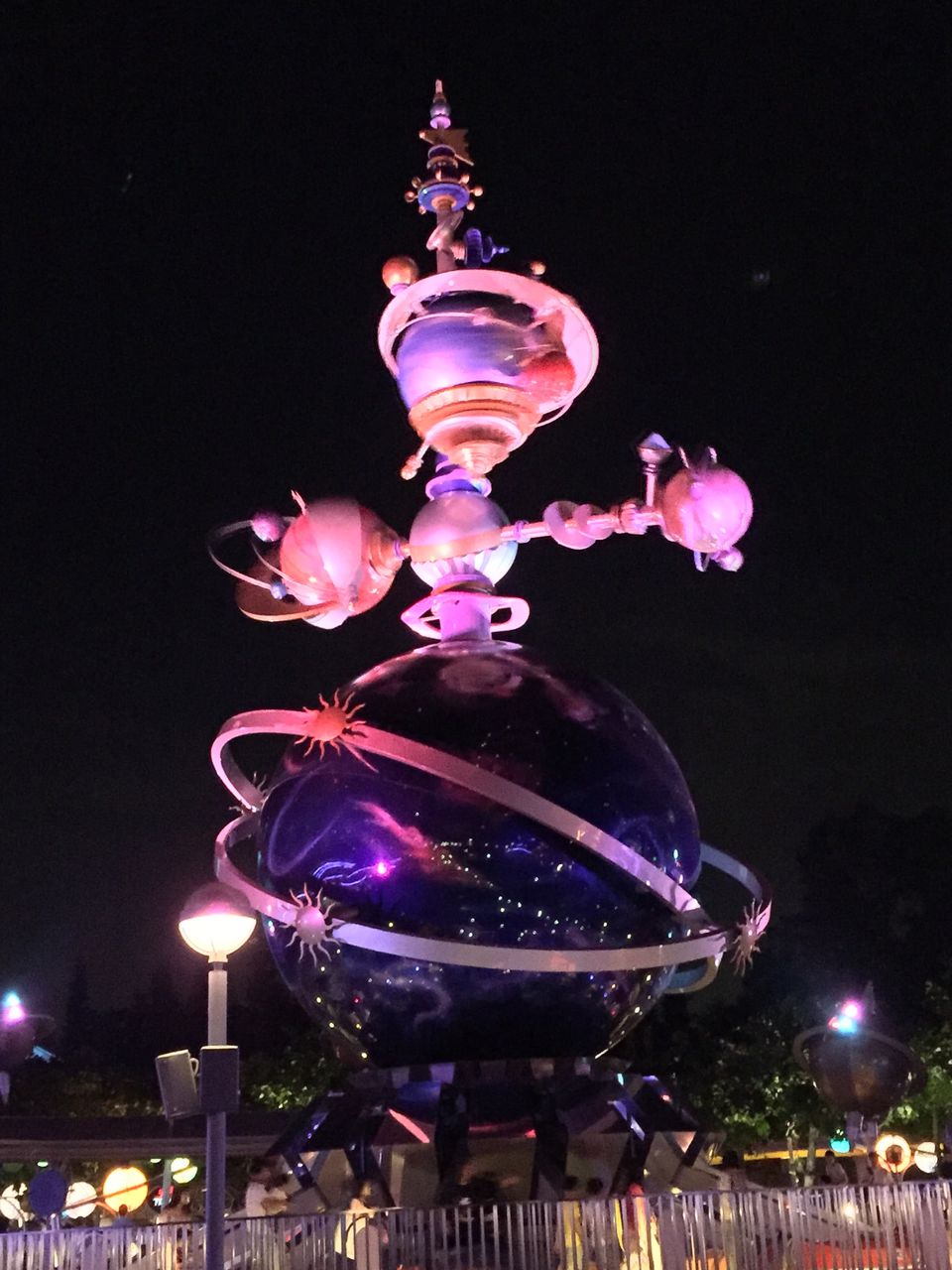 A trip to Hong Kong is not complete without a trip to a fairyland. Yesss!! its Disneyland so let this be the one thing you splurge on during this budget trip. Firstly, it was not on our list but since my friend convinced us so much we thought of giving it a try. Thank God!! we did, we had an amazing time felt and enjoyed like a kid.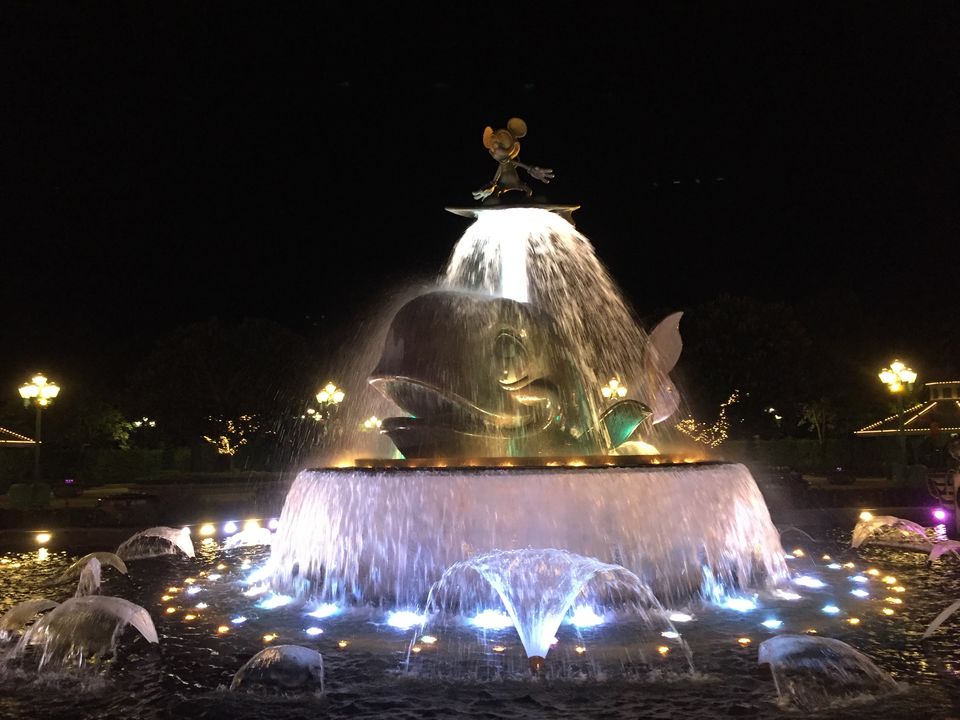 Take a one day ticket to meet your favorite Disney characters, and experience the magical world of dreams, fairy tales, and unstoppable fun.
8) Ocean Park
One of the most popular attractions in Asia's World City is Ocean Park Hong Kong where nature appreciation and entertainment is rolled into one. A favorite of families, couples, and friends!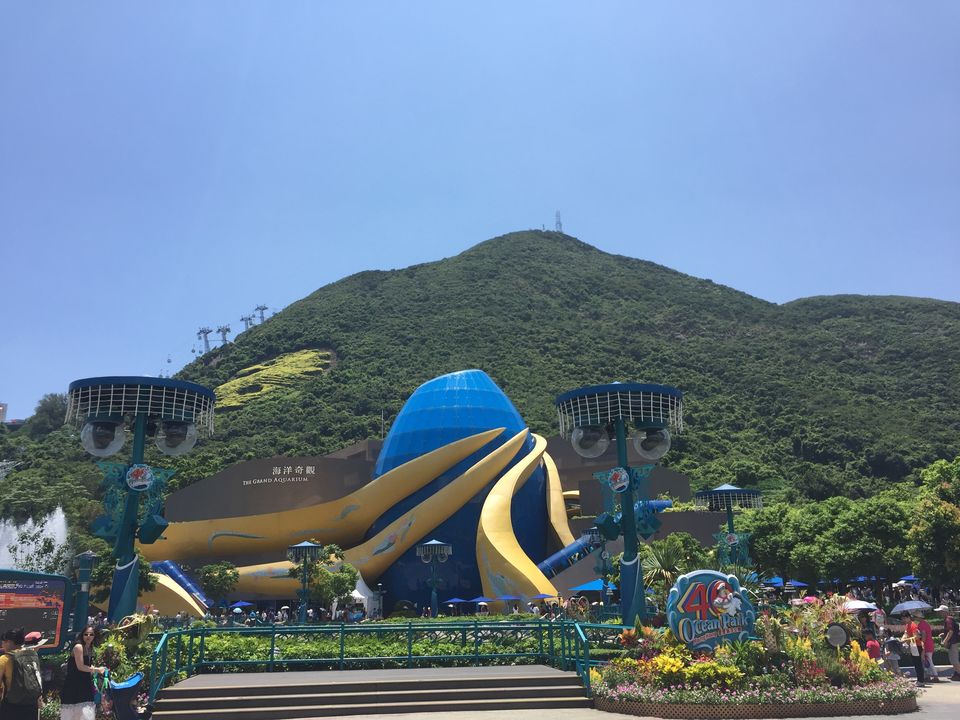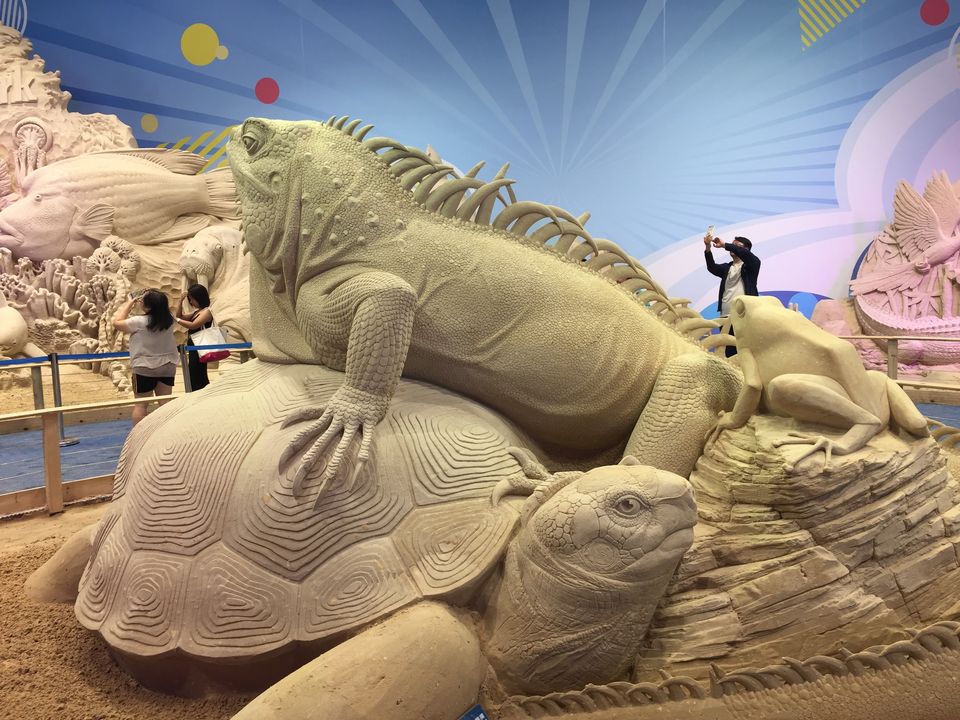 TIP : Download Klook mobile app to get amazing discounts on all the tourist attraction and you don't have to waste you time standing on long queue.
Other things you can explore in Hong Kong
1) The Hong Kong Museum of History: This museum provides an excellent overview of Hong Kong's long and complex history. We were short on days so we could not see it but on my next visit, I am surely going to the museum.
2) Tsim Sha Tsui Promenade: Walk along the Tsim Sha Tsui waterfront and take in the breathtaking skyline view of Hong Kong Island.
3) Take the Star Ferry: The best way to get across the harbor from Kowloon Island to Hong Kong Island is via the Star Ferry, which showcases a fantastic view of the city.
4) Ride Ngong Ping 360: This cable car runs a little over 3.5 miles, from Tung Chung across the bay toward the airport and then onward to Lantau Island, where you can visit the Po Lin Monastery. The cable car gives you a panoramic view of the airport, harbor, an entire city
One day in MACAU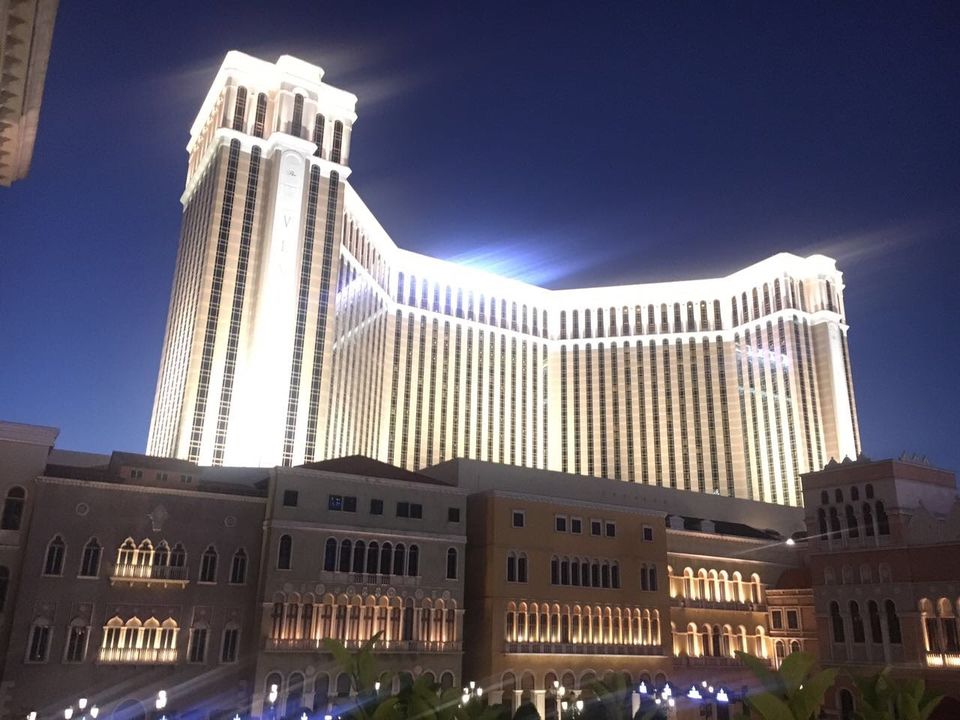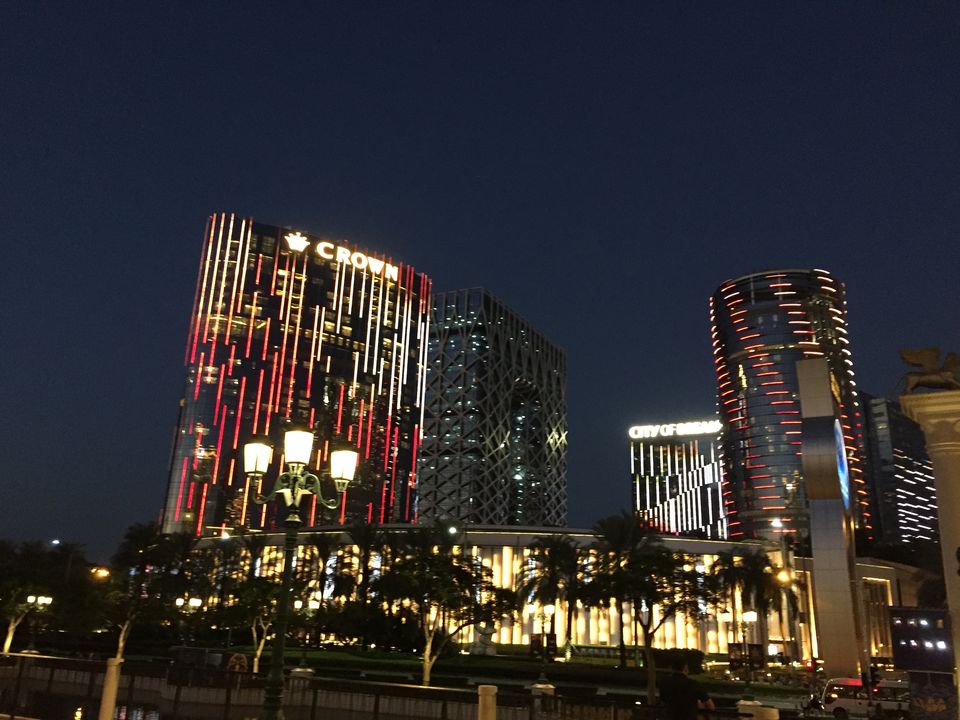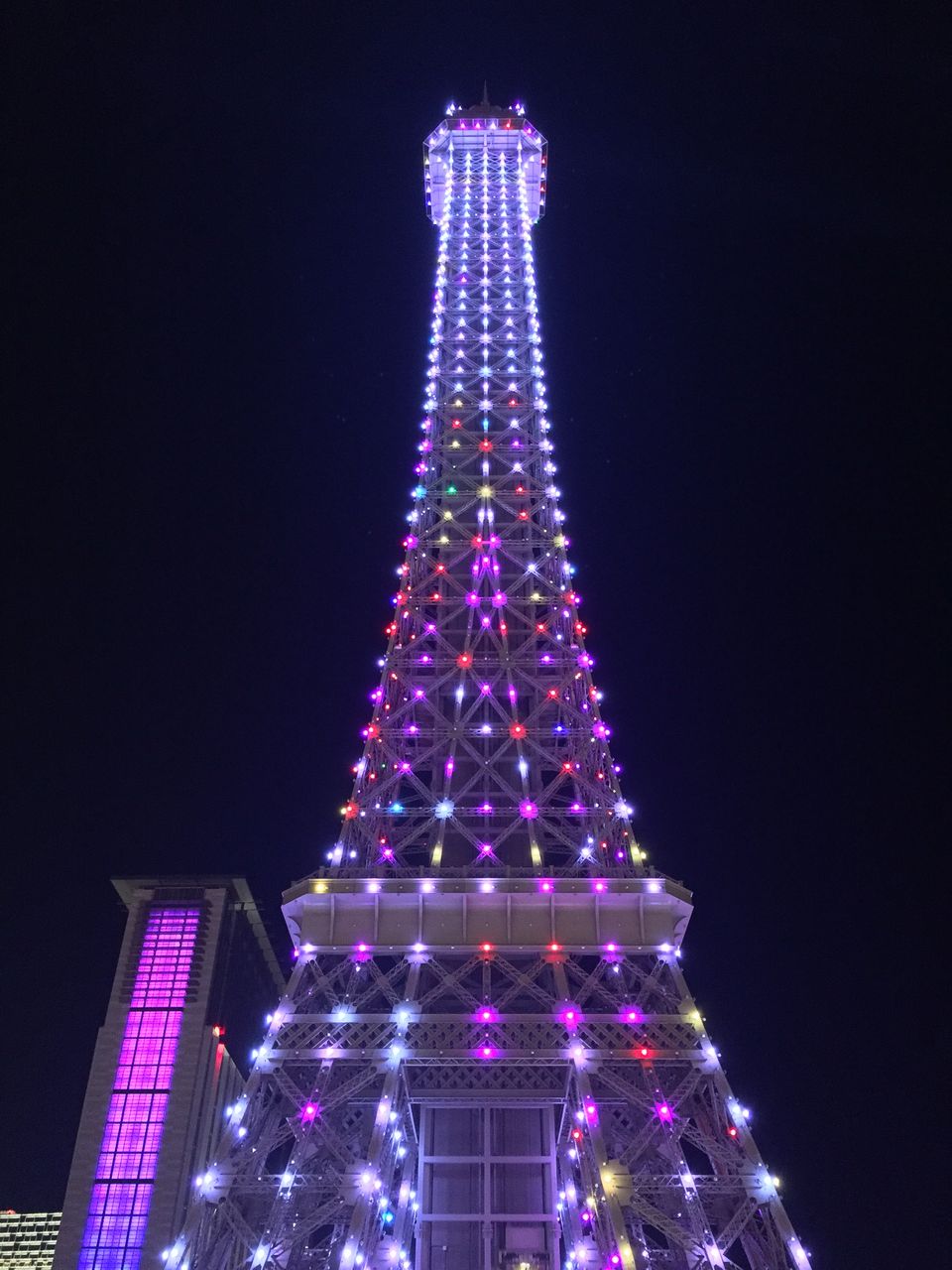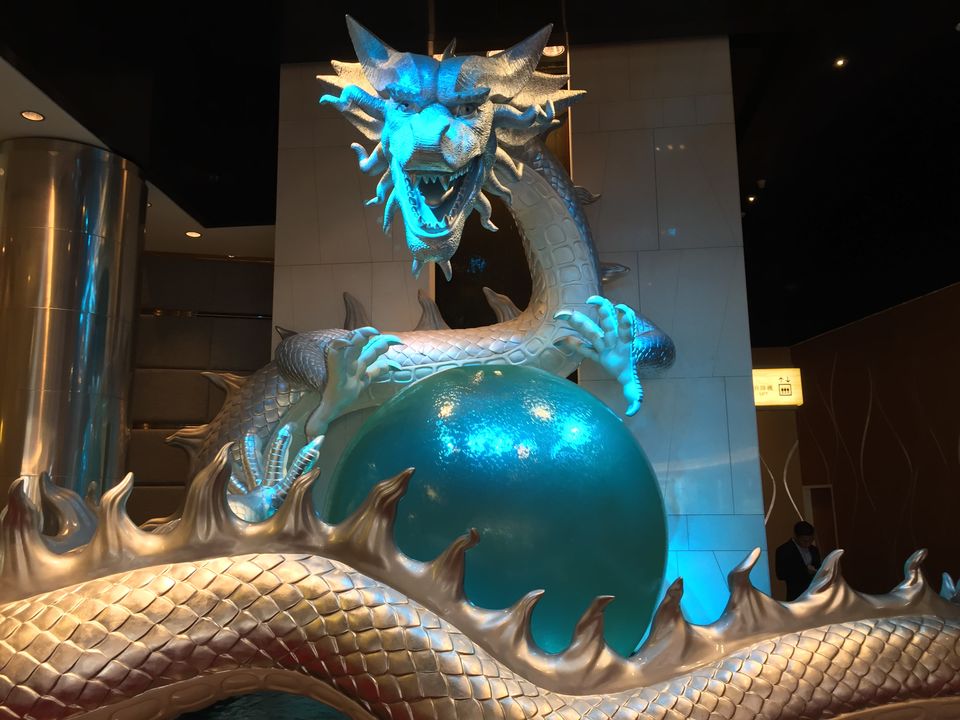 The best way to get to Macau from Hong Kong is by taking fast ferry which takes about an hour to reach. Although Macau has its own airport, Macau International Airport (MFM) on Taipa Island but going in ferry is fun and cheap.
Okay, here's the thing. Hong Kong is so close to Macau, if you have the time and money, it would be a disappointing to visit one without the other. Hence, what we did was we book an entry flight to Hong Kong and exit from Macau and I recommend you to do the same. This way, you get to discover and experience both of these amazing cities.
We bought our tickets at the ferry terminal but you can check on Klook for some discounts.
Macau grew like a fantasy paradise and heart of China (SAR) with hotels flaunting with glitters and some spectacular architectures recreating like Paris, Venice, Rome, and New York. They are best appreciated at the night time when the flashing light is all over the place.
Our stay in the Venetian hotel
The Venetian Macau Hotel is a must go when you visit Macau. It is beautiful and looks like Venice (though I have never been to Venice, but I like to believe it :P)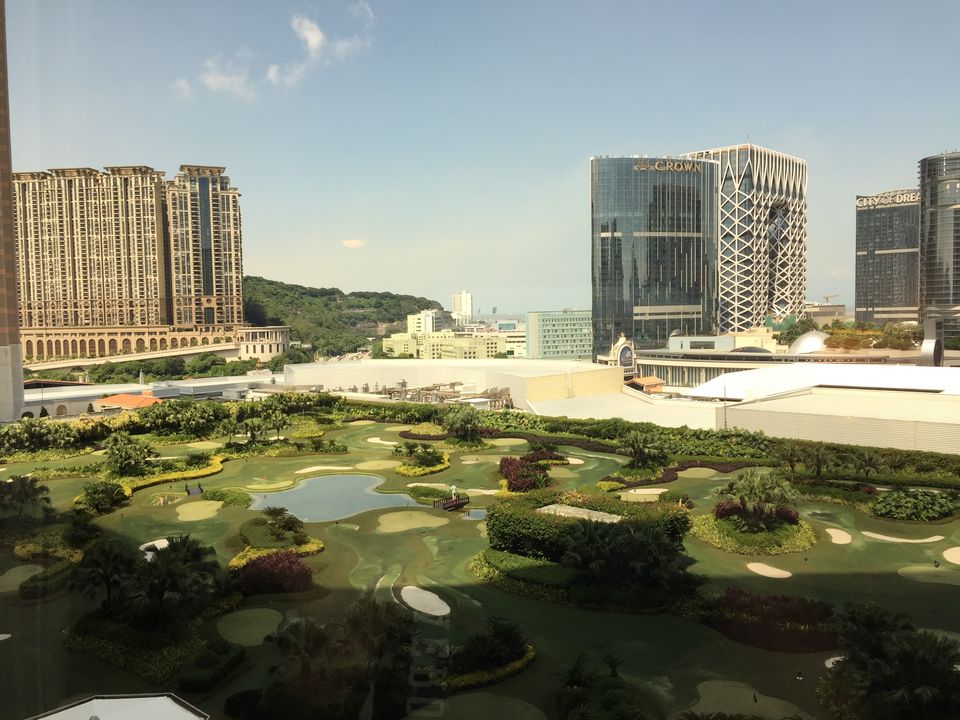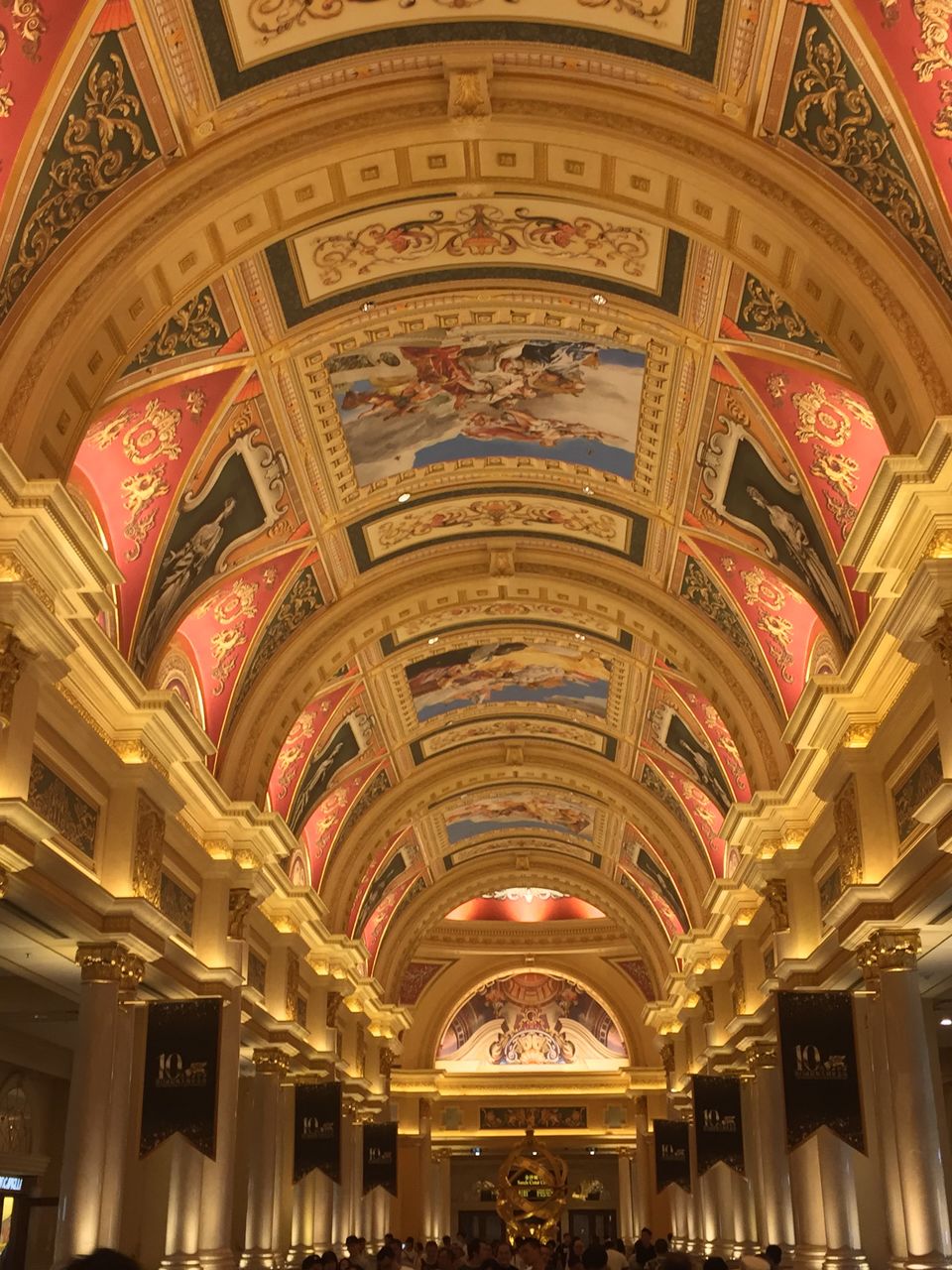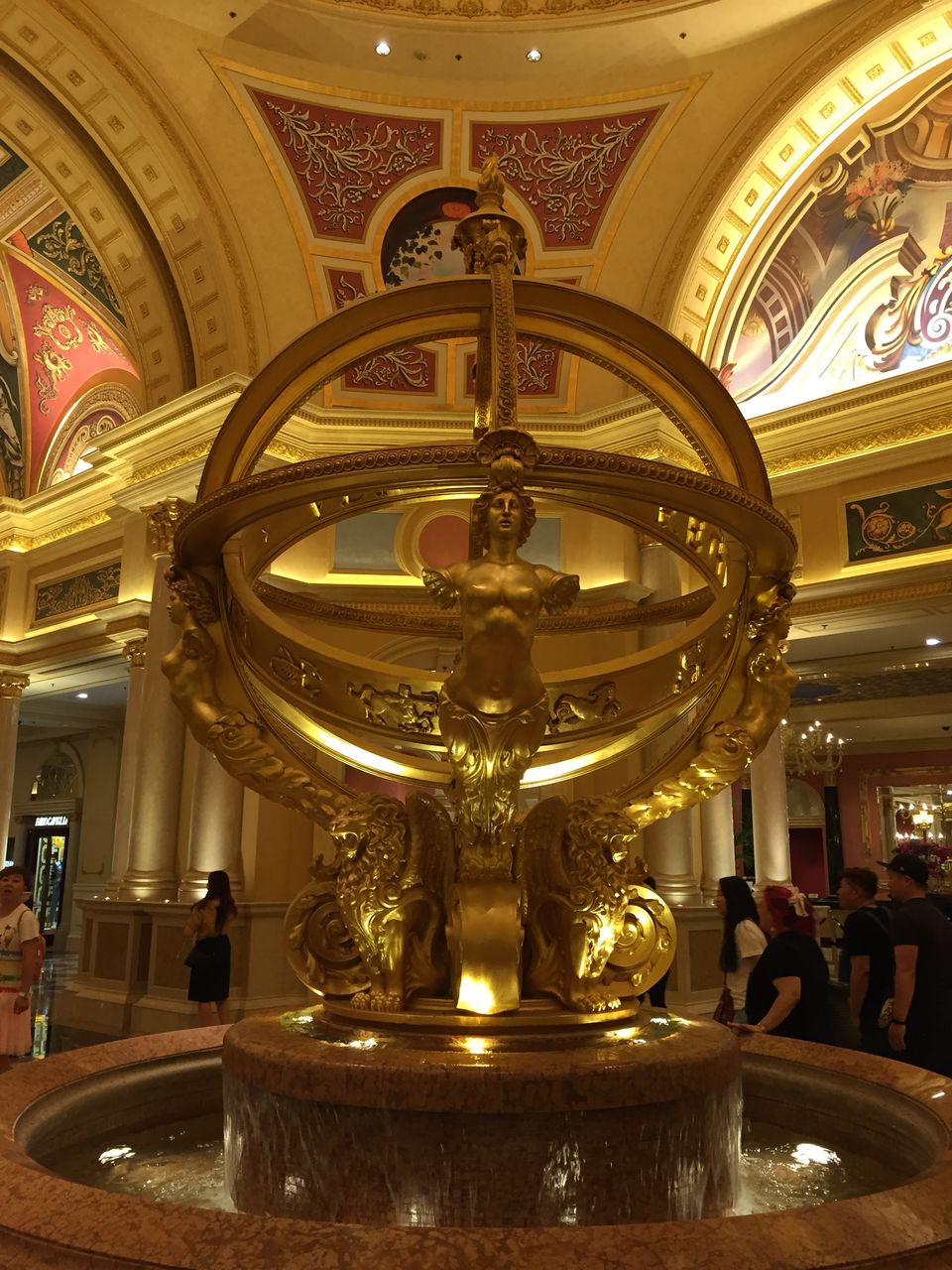 Our Venetian Macau experience started from the hotel shuttles which picked us up from the ferry stations and provided a smooth drive across the city.
The Venetian Macau has the largest casino in the world and the largest single structure hotel building in Asia! The view from our room was beautiful and the suite was mind-blowing.
Ride a Gondola at the Venetian
Riding a gondola in Venice is probably on most people's bucket lists. If you haven't found your way to Venice, then the next best thing would be to ride a gondola at the Venetian :D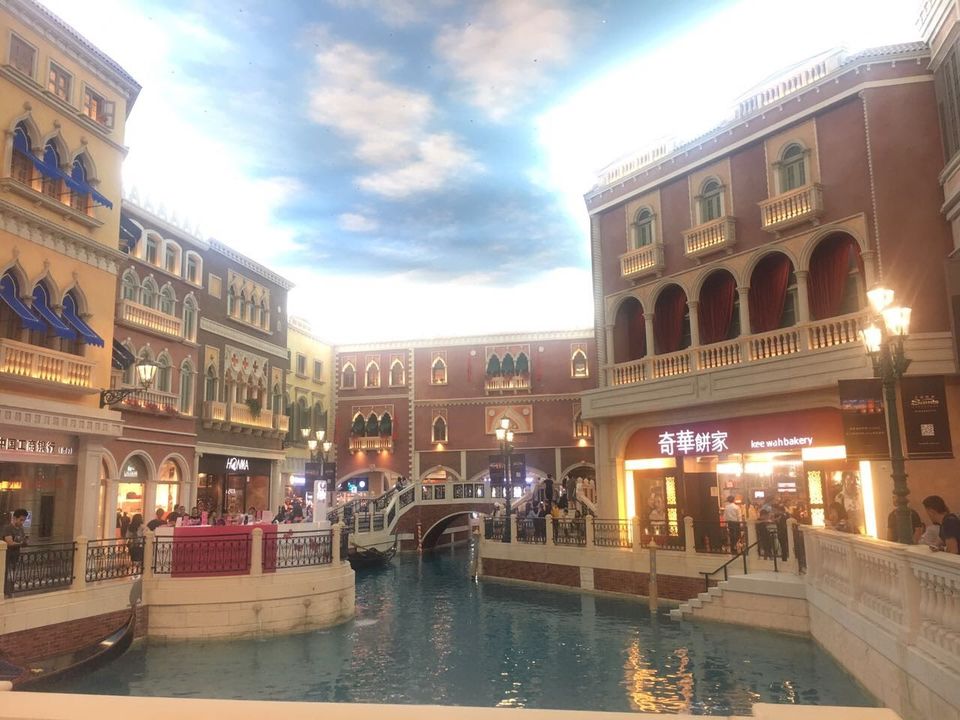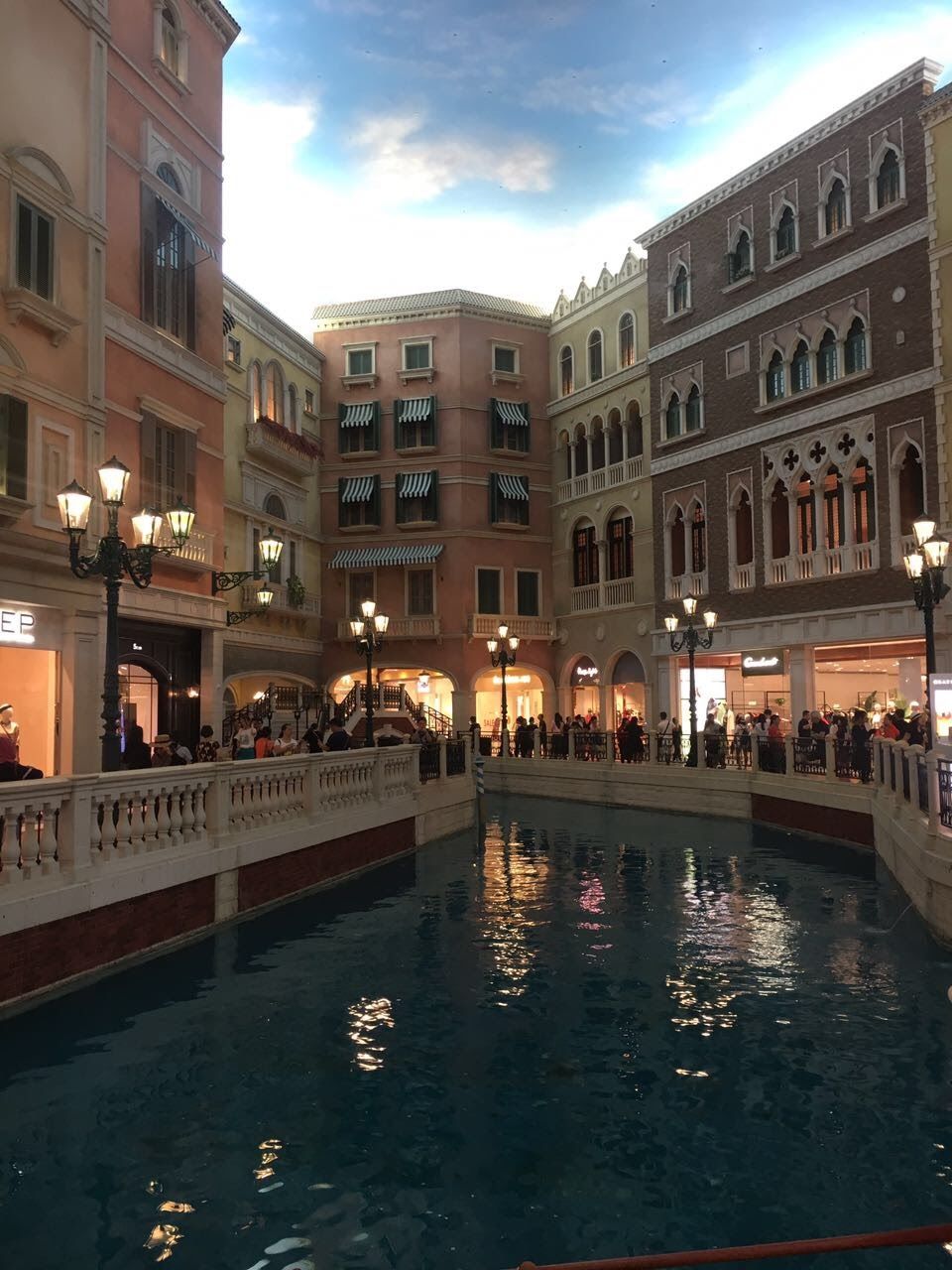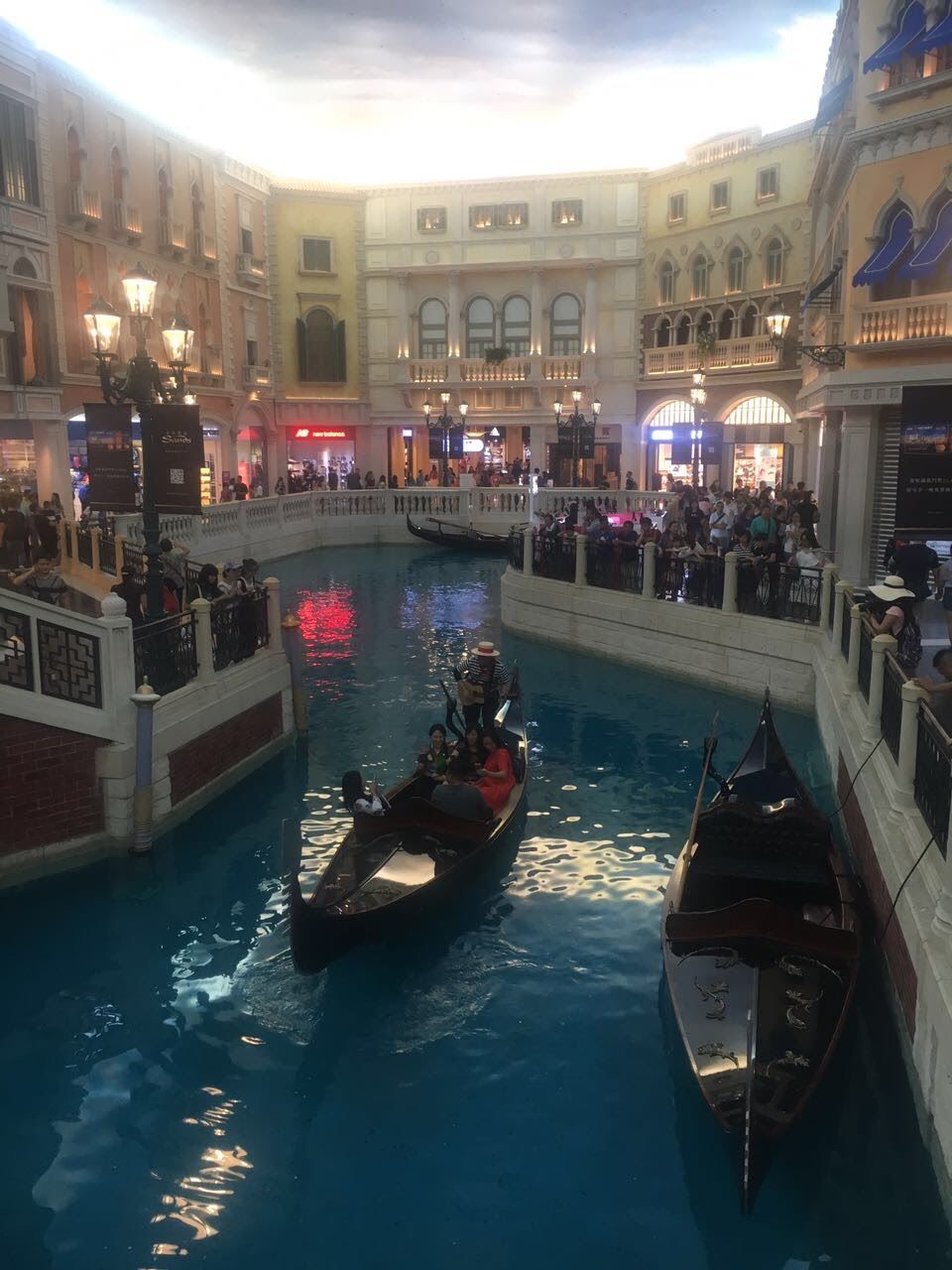 It is famous for its network of canals within the hotel offering gondola rides driven by your own singing gondolier. I know, it isn't quite the real thing, but it's the next best thing till you make that trip to Italy (ha-ha)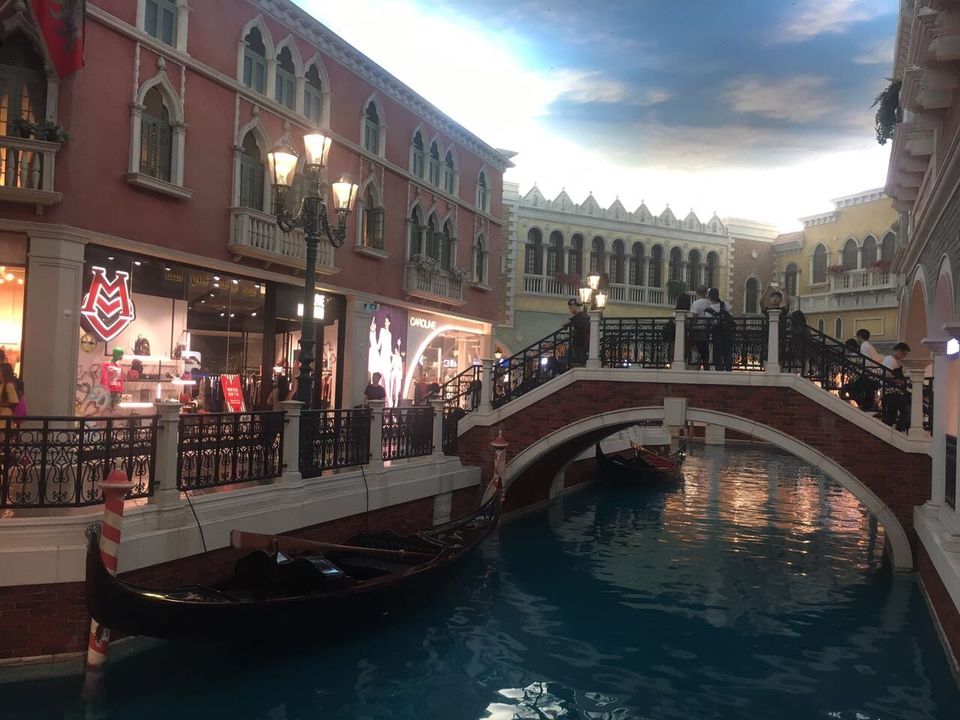 This is crazy – Look at that sky! Its never get that blue outside (at-least in Macau or Hong Kong!) and you get to enjoy air-con! WIN - WIN!
Though impossible to condense a city so vast into four-days, this Hong Kong itinerary will help you experience the most Hong Kong has to offer in a short period of time!
We had an amazing time in Hong Kong & Macau and I am sure you will have it too. I hope this guide helps you to plan your trip better.
Keep traveling :)