Kanyakumari passed by in a blur; a sort of introduction to the Indian west coast terrain. I spent a lot of time gawking at the ocean, at the massive skies and clicking pictures of coconut trees. The culture shock is immense. It challenged at least 4 of my 5 senses.
Today, Pabla and I leave, moving up the coast further towards Kerala.
On the last day in kanyakumari, Anburaja finally turned up.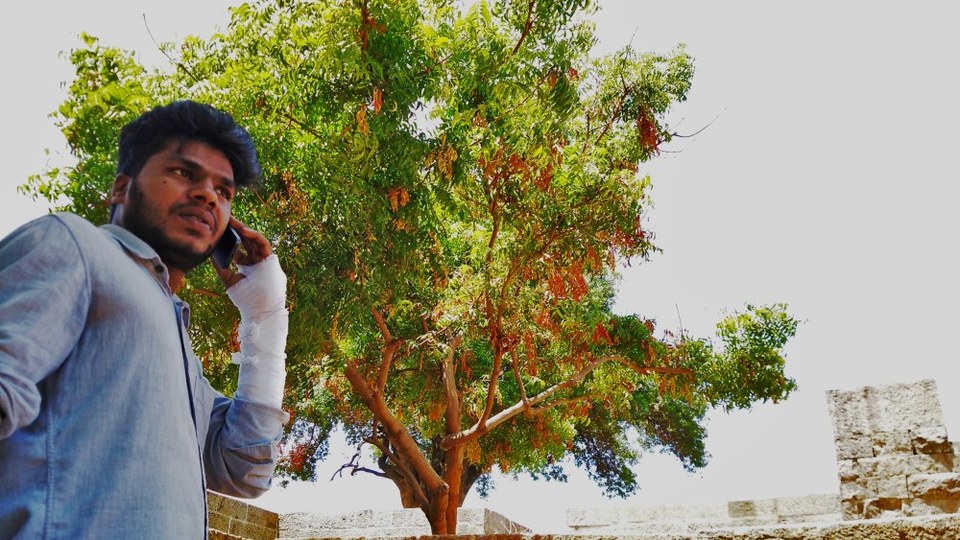 I had discovered him through Couchsurfing back when I was still in Delhi. Anbu told me that even if he couldn't help me out with stay, he'd definitely show me around his hometown. The first time I met him was when the Thirukkural express pulled to a stop at the Nagercoil station for 20 minutes, before chugging away to Kanyakumari. Anbu had taken some time off a friend's wedding and had come to say hi
At the time it felt just right because the south with its breeziness and picnic perfect sunlight seemed like the best place for a vacation. Even Pabla is chilling here, and everyone on the train was returning home on vacation and even Anbu was in high spirits, all gleeful about the wedding. It felt as though all beach cities are simply meant for enjoying life. And I was quite bummed when he was stuck at work for the next few days. The idea of office so close to the ocean seemed unfair.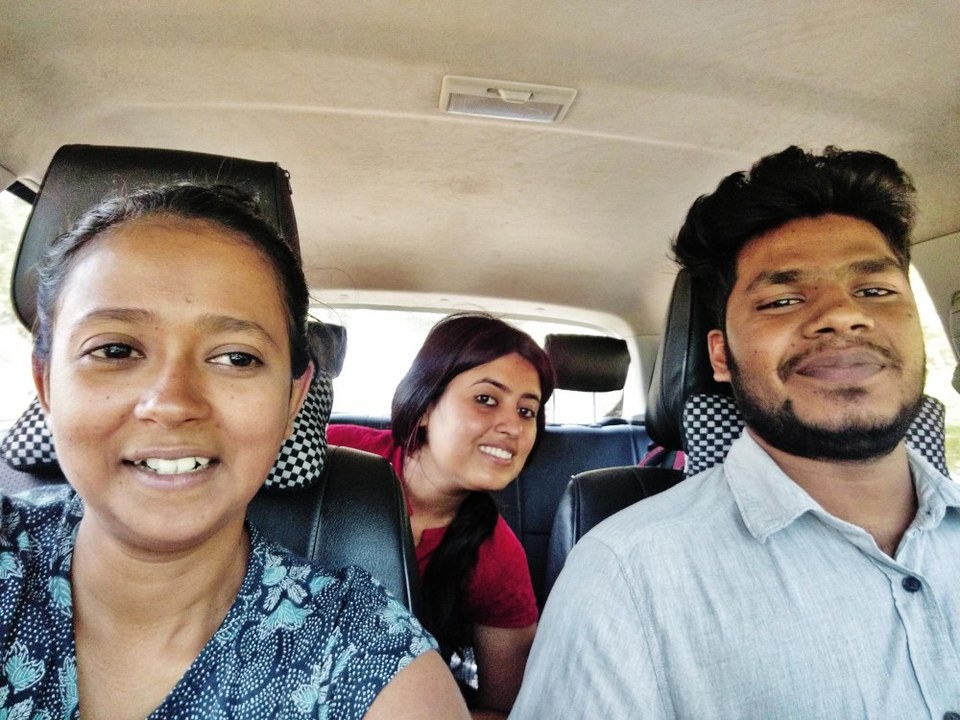 Today, he drove up in his white car (Swift, was it?) from Nagercoil, with his hand still wrapped in a plaster owing to a bike accident. He has bunked office to show me and Pabla around - true to his word, Anburaja Murugesan. He offered to drop us first all the way to Sangukara beach and then even to Muttom which is almost 60 kilometers away from Kanyakumari.
Anburaja played in the car from a hit Tamil film, Irudhi Suttru, which has also been dubbed in Hindi. Turned out I had heard it before. You can listen to the song along with our chatter here. Or can check out the kickass official video here. Or can get some giggles with this really cute remake.
The day was blessed with the comfort of a car and a host who spoke Tamil and knew the place only as a native can. This meant all the right spots, all the right snacks and even correct choice of chenthengu (coconut) water.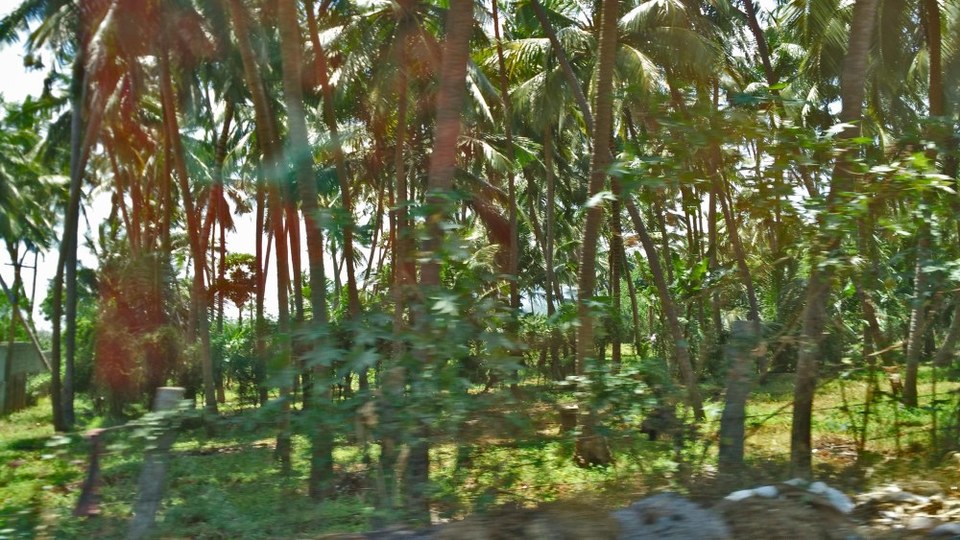 So, like all perfect days must begin, ours began with a belly filling brunch (of course at Pappu Tiffin Center) before pilling into Anbu's car. And then after a few minutes of confused driving around sunny, breezy, busy Kanyakumari, we were on the way to the Vattakottai Fort.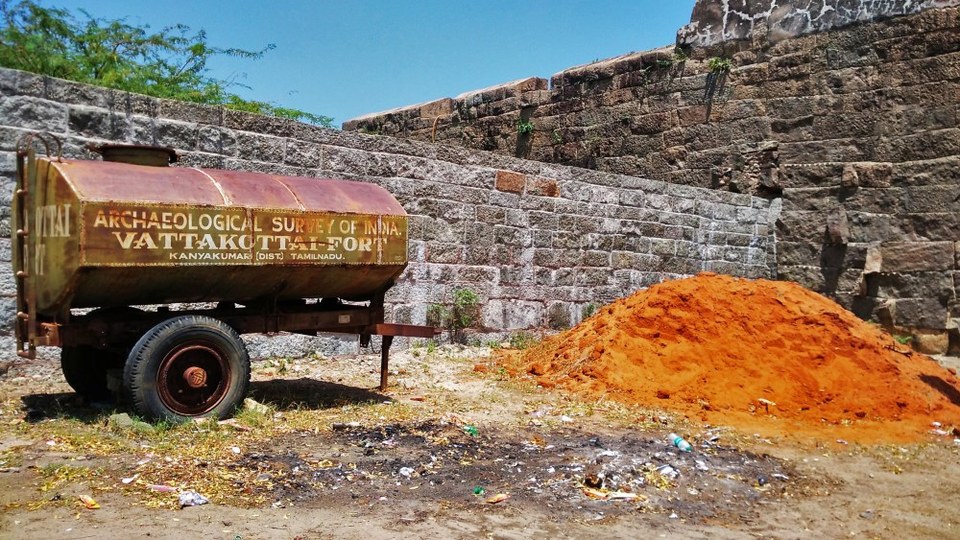 The Vattakottai (meaning Circular) Fort is an 18 th century coast defense structure and was part of the Travancore kingdom. Made of granite blocks, the fort has massive lawns with a profusion of water sprinklers and some water tanks with many hungry fishes that gather around every time you are close by, almost anticipating your fall. But they don't look so harmful.
However once you climb up the flight of ancient stairs to the left, neatly shaded by an overgrown neem tree, a panorama greets you. A huge rectangular lawn leads to a view of the ocean on all three sides. A chest high granite wall (because I'm a tiny person) makes for the perfect sanctuary from where you can stand looking out at the endless ocean.
Somewhere to the right is Sri Lanka. You can't see it but your mind has raced over the surface of the water and is taking a drone shot of the tear drop shaped landmass. To the left is a faint glimpse of Kudankulam's massive windmill stretches. And on the extreme right is of course Kanyakumari.
Pabla shoots videos. Everywhere she goes, she must have a record for her YouTube channel. But she had been stuck with "As you can see, this is a very nice and beautiful place" for some time. But today, Anbu's arrival has brought her new information and she has even started doing a rough practice before rolling the camera. Luckily for Pabla, Anbu is a skilled photographer and an Instagram enthusiast, besides being an engineer. His videography skills are way more reliable than mine. No jerks and a care for better lighting and background. Wonderful. We've all even got involved enough to care for re-takes this time around.
That's how the Vattakottai fort is in the mornings on weekdays, offering that kind of space. It's fairly deserted and we have the entire premise to ourselves, besides the few post-lunch guards who are all nodding in the shade by the entrance. So we can pretty much holler as much as we want to without getting stared down or worrying about the crowd.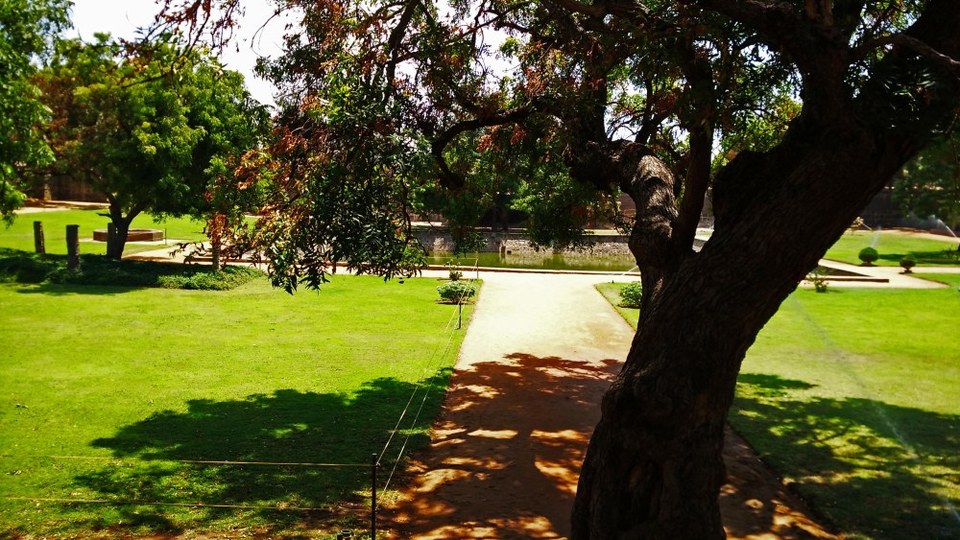 At the exit, a young woman sells coconut water and there's another stall where you can find fizzy drinks and miscellaneous munchies. Anbu pointed out the orange coconuts and they were the sweetest natural drink I've ever had.
This blog was originally published on 'Living Unplanned'