Recommended For: All age group
Best Time to Visit: All Season, Sep – Mar (Perfect Time)
This is the first time for a short trip starting location was at my place, Marathahalli, it also triggered the lazy part in us. Anil from BTM reaching Park Plaza by 3:50, Swamy from Electronic City reaching in front of Innovative Multiplex by 4:00, in the meantime me, Harish and Jobince were still getting ready. But it didn't take us more than 5 min to start and join with them. Checked for the route and this is the first time we are travelling on the route.
KR Puram -> Hoskote -> Muddenahalli -> Chintamani -> Horsley Hills
And the drive to Chintamani was a pathetic one, for every 5 KM we need to hurdle with the speed breakers and battle with the high beams of cars and Lorries. High beam are the nightmare for bikers during early morning and night drives. It was at the first speed breaker I had Jobince flying in air, from then on he started to be cautious and tapped me to say speed breaker ahead slow down way before 300 mts 46 KM of weary journey reached Chintamani, stopped for few minutes, sharing the moments of Harish being a pillion rider for the first time, while talking I checked the oil level of the Pulsar and the shocker again the level was too low , but the last service date showed as 13 Oct 2017, not even a month and how the oil level is low? And Harish being Hilarious, this time we have two Apache towing will be easier.
8:30 Reached the base of Horsley Hills, we thought that the beauty of the hills might have vanished by now, with slightest of hope we ascended and miracles do happen, we were completely surrounded by fog, a sudden fall in temperature, are we in our dreams, the curves, the chicane, the fog what else a rider needs – Enchanting ride, expect the unexpected.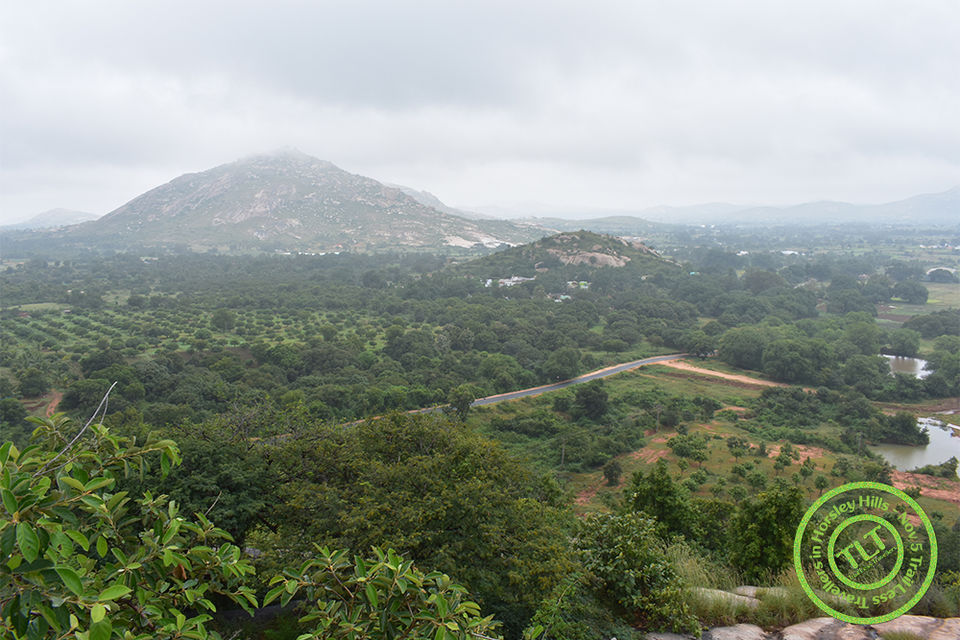 9:00 Reached Horsley Hills, the first sight was on the AP Tourism. The entire scene was like A vast blanket of white hung heavy over the hills. It suffocated every building and every tree at their base, swallowing every distant object and vanishing around every corner and the fog loomed as far as we could see, it was almost tangible, shrouding everything in a thick white veil.
Moved to AP Tourism hotel for the breakfast, buffet breakfast, Rs. 101 per head, food was served hot and was good too.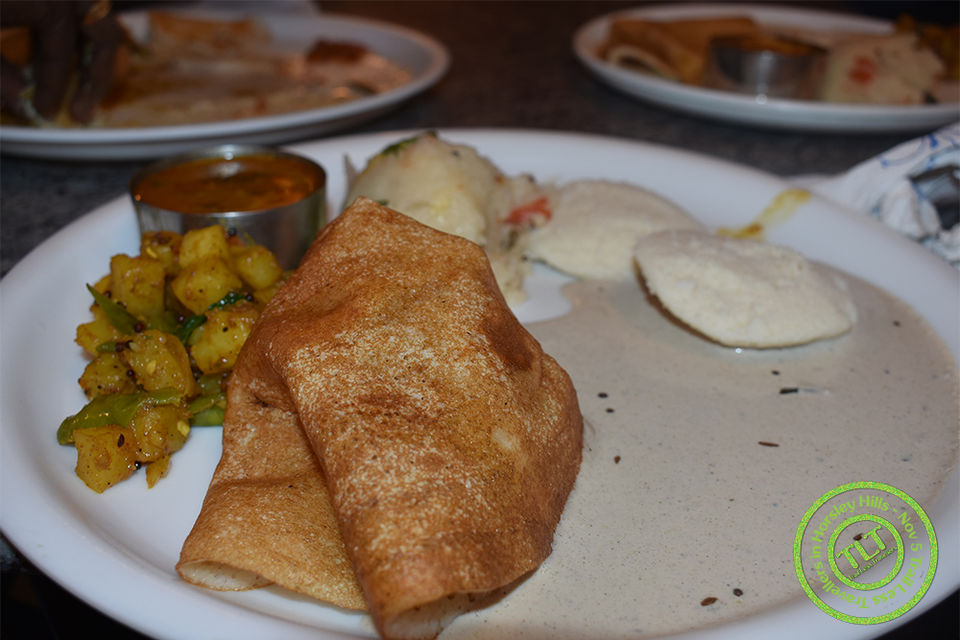 And off for the exploration.
Three view points
A Zoo
Children Play Arena
First View Point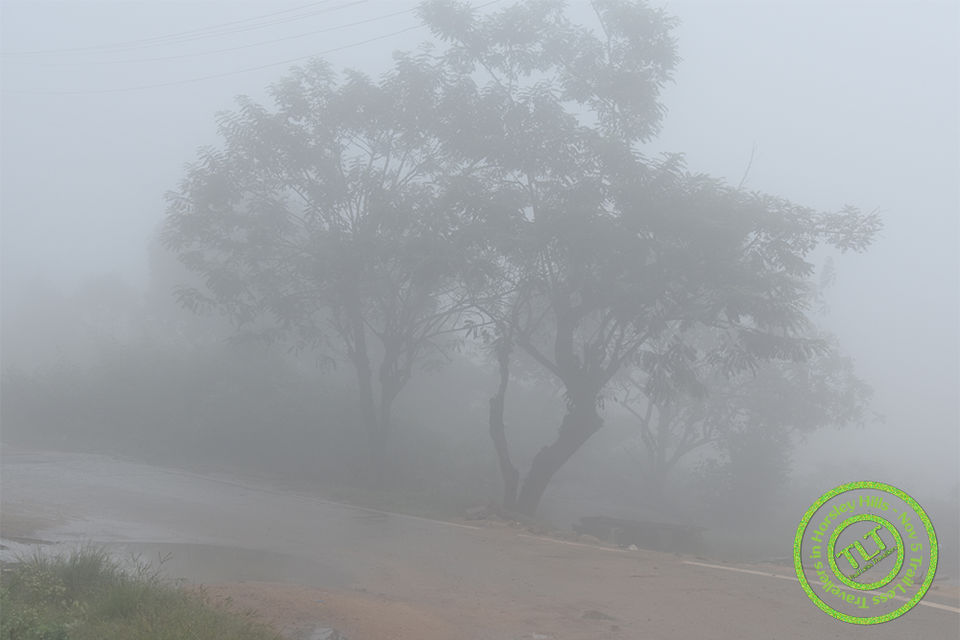 The Frog Rock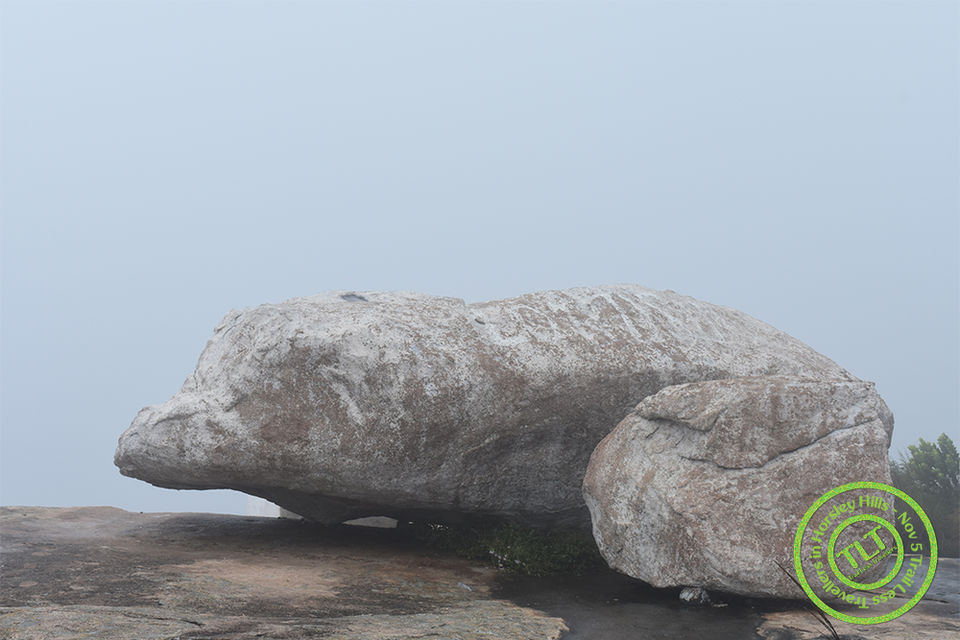 Second View Point
We wanted to explore so off we started to descend to check how far it leads us too. Crying loud at the mountains and hearing back, the most number of echo we were able to get was 4.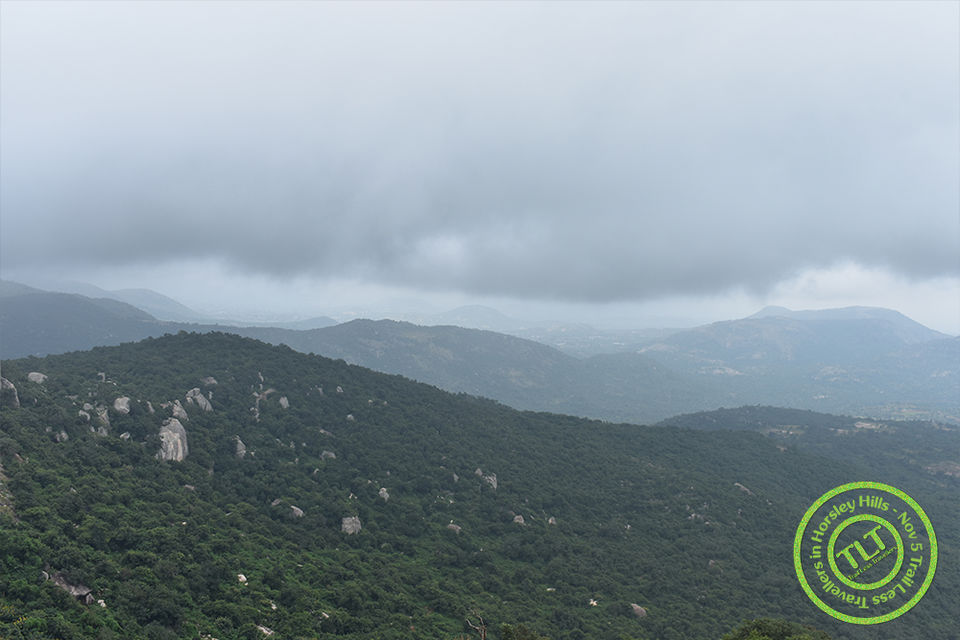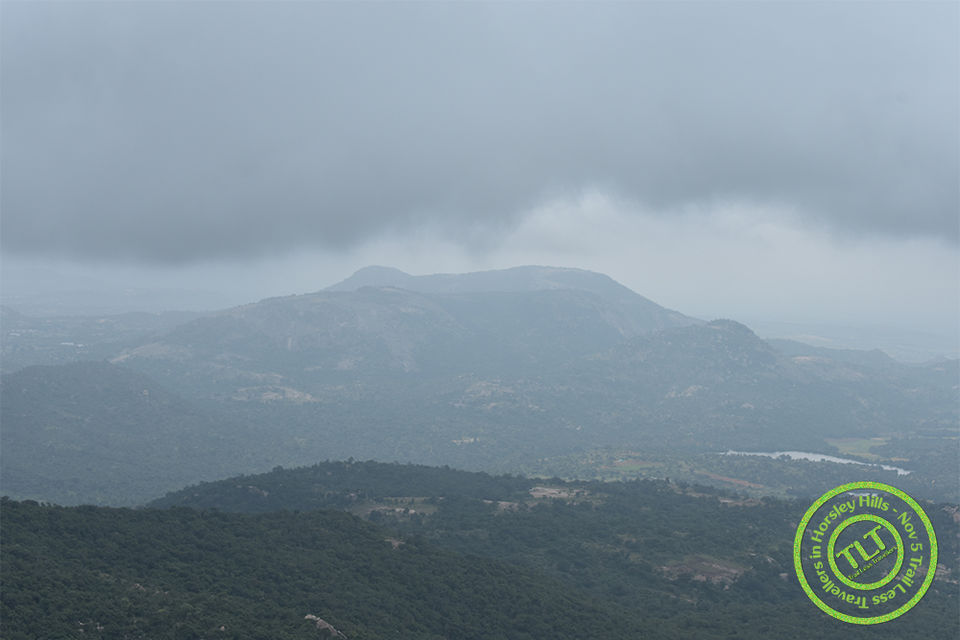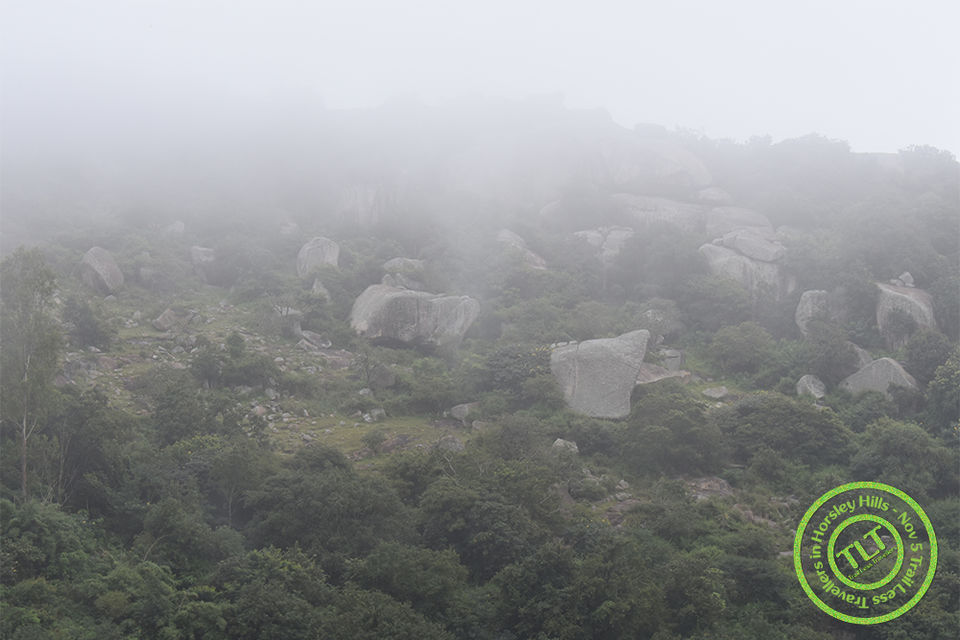 Horsley Hills is just a circle, Jiddu Krishnamurthi Statue marks the center stage. All the way leads to this statue, so there is no need to worry on losing the way.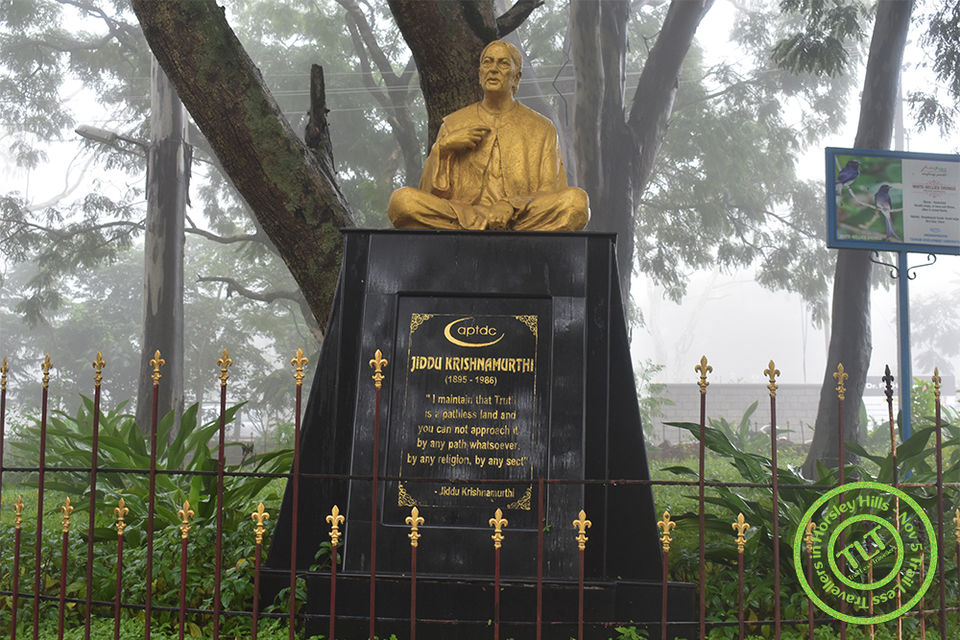 Children Play Arena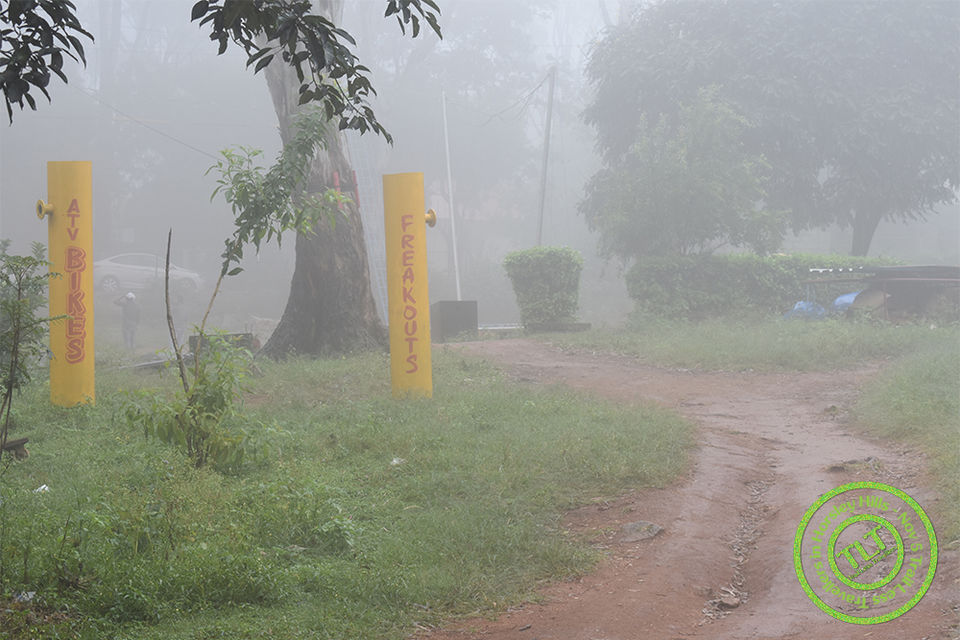 AP Tourism Stay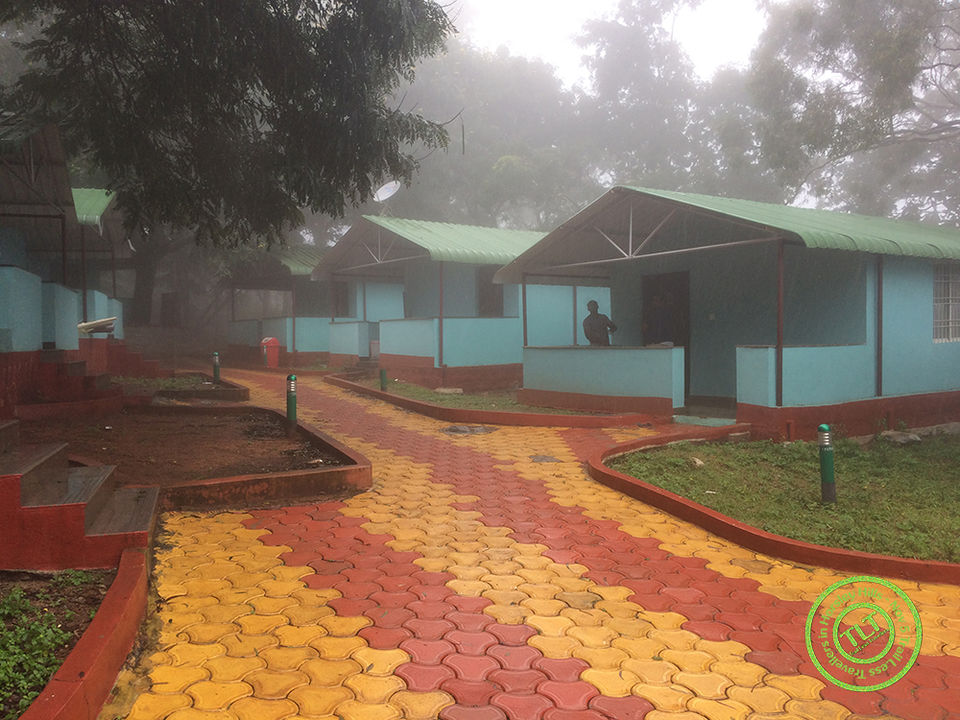 You can book at APTDC website
1500 for one cottage and can accomodate upto 4-6 members.
14:30 Our tummies started to ring the bell, time for some lunch. We decided to try out other hotel away from Horsley Hills and about 15 KM of travel our nostrils got hold of the aroma, Swamy and Me slowed down the vehicle and exchanged words "Did you smell what I smelled?", Harish coming from behind yelling, hey there was a dhaba why you guys didn't stop. Turned our vehicles and landed at the Dhaba, it was quite okay, had a hut kind of setup a typical village dhaba and we needed to wait for nearly an hour to get a ourselves into the hut.
16:00 With our tummies full, we all were ready for our return journey. But just after few KM it was a complete downpour, it was then when I remembered when my mom called in the morning and warned about the weather. Rain didn't have any mercy for us, bad roads, visors getting covered completely with water, barely able to see the road but our fun didn't stop, intentionally revving our bikes on stagnant water splashing on bikes.
18:00 Crossed Chintamani, rain had just stopped, a relief breath but not for long. Again the downpour, the scene became completely dark, it was very difficult to drive with the opposite vehicles on high beam reflecting on our water hit visors, we three were one behind the others following the tail lamp as a trail.
For more information visit Trail Less Travellers