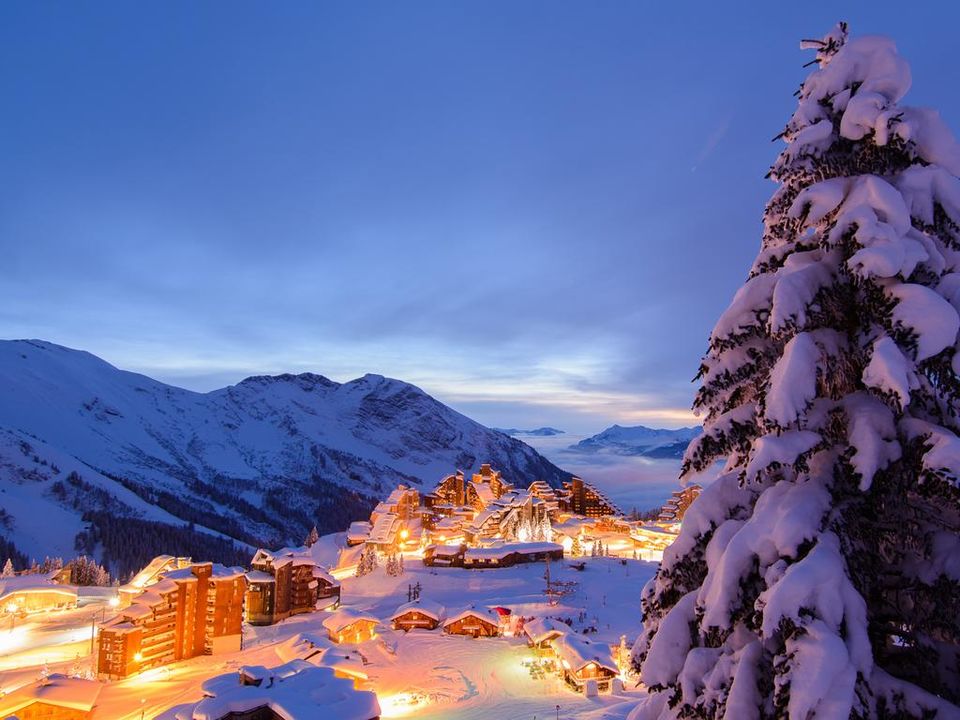 'Tis the season to be jolly and what better way to do it than embark on a skiing adventure with your family in winter wonderland? Hanging off a snowy cliff the Des Dromonts Avoriaz sits in the middle of the Portes du Soleil ski area, amongst a gorgeous panoramic view of the French Alps. This adorably eccentric hotel is tailor-made for you if you like your winter sports vacation doused in luxury.
Ideal for
Sitting bang in the middle of a skiing ground, the gorgeous yet unusual ski resort is one amongst a string of skiing resorts in France. It is perfect for anyone who loves skiing and snowboarding. Basically anyone with a streak of adventure!
About the property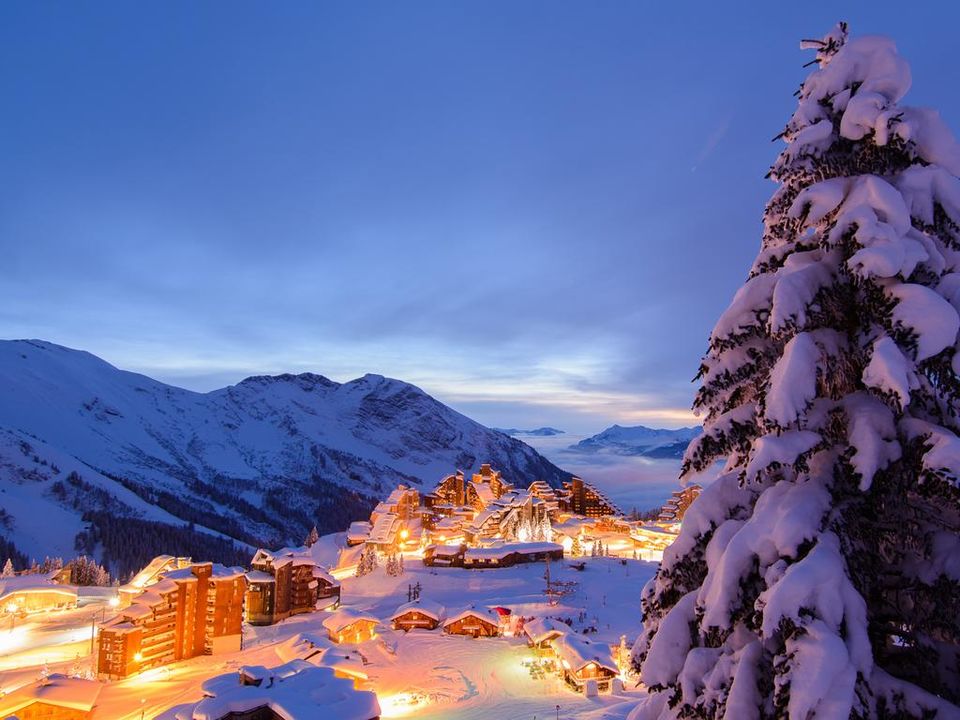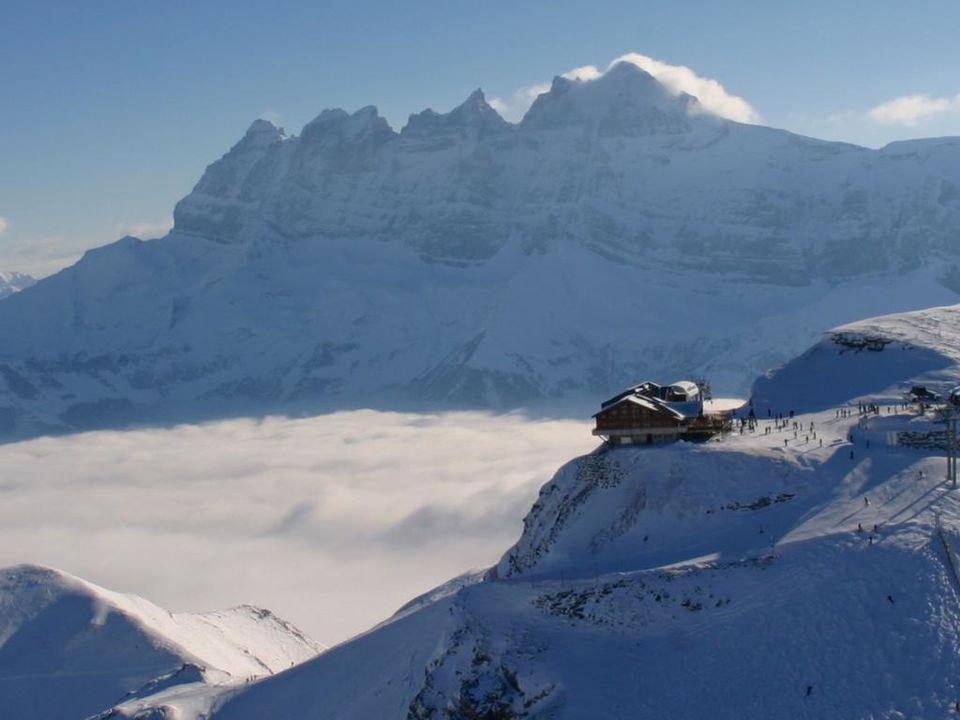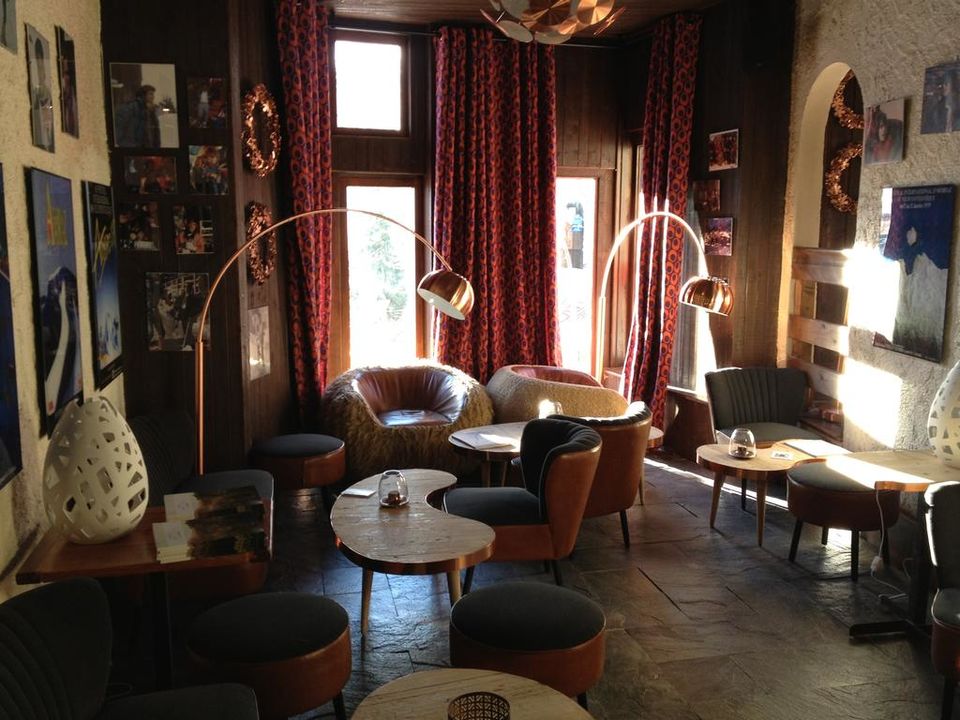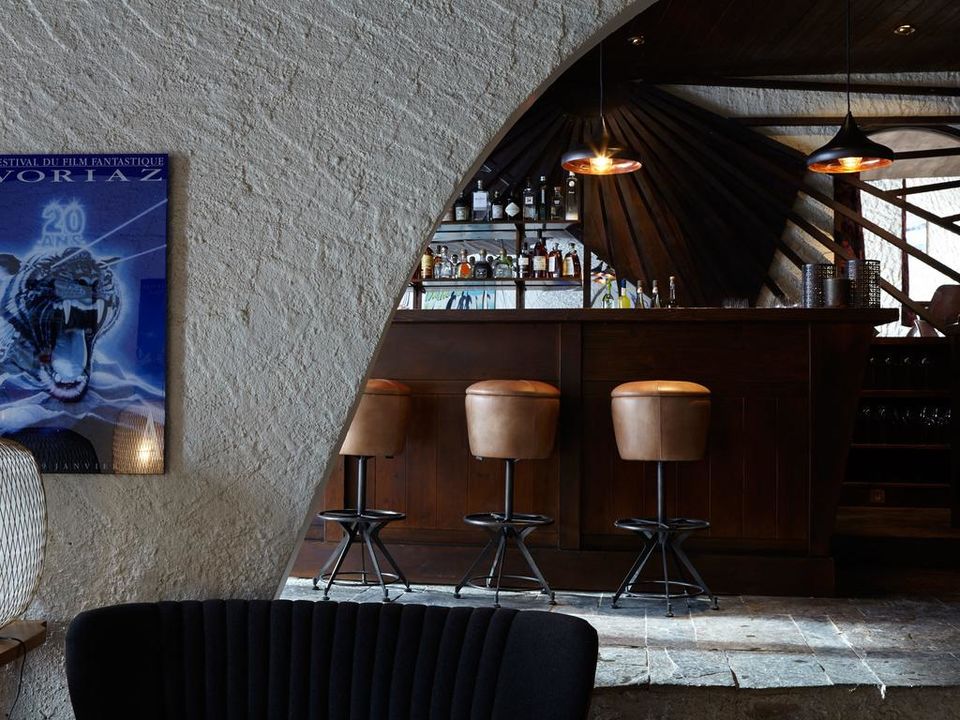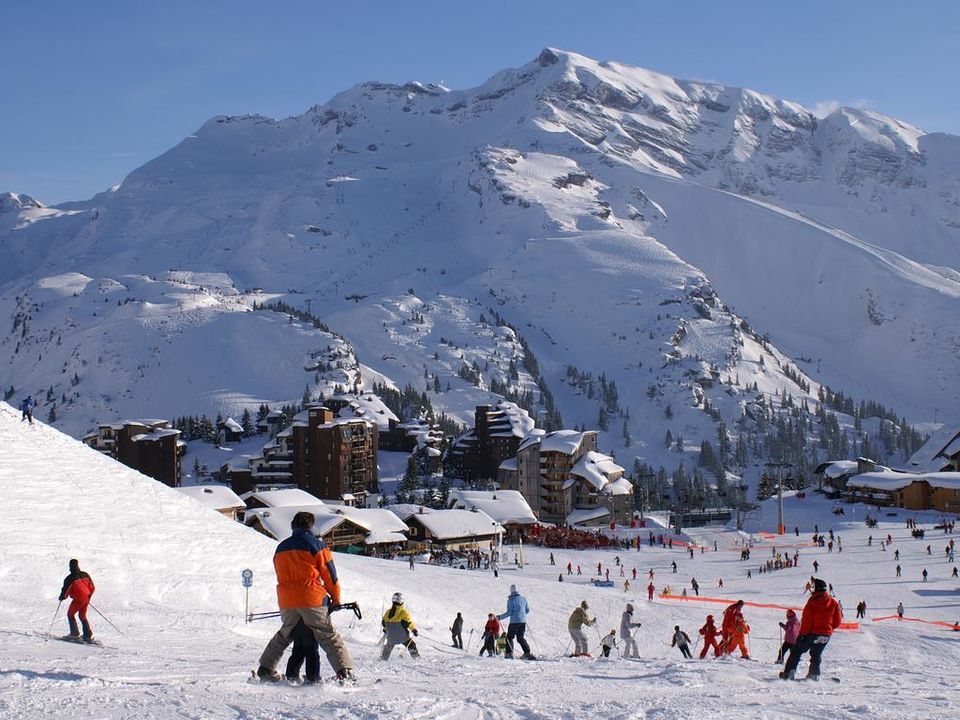 Set in the heart of the French alps, this quirky retro winter resort strikes an uncanny resemblance to a giant lopsided bookshelf. The hotel's peculiarly angular architecture with jagged edges seems like something straight out of a Tim Burton movie, only less dark! This ski-in/ski-out hotel was built in the 1960's but boasts of some fine contemporary and mildly futuristic interiors. The 34 rooms that have been refurbished to fit modern day and lifestyle are smallish but super comfortable. All rooms are warm, cosy and plush with red cedar woodwork and walls covered in fabrics with major influences from the sixties. Some of them have a wondrous view of the snowy slopes of the French Alps.
Food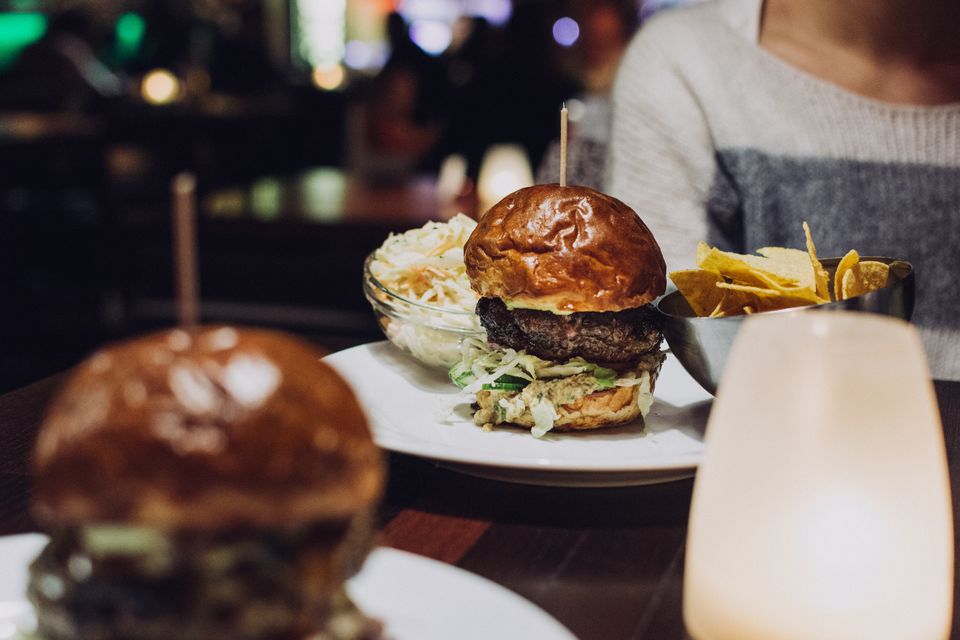 Grab a classic French lunch at the hotel's chic Festival Restaurat. You could either eat in the vaulted room or on the sunny rooftop while you savour not just the delicious food but the surrounding views. Choose from a wide range of Savoyard specialties. Casual dinners are popular - sink your teeth into a juicy burger, shells with truffles or choose from a variety of exotic fondues. Head to Les Enfants Terribles for an intimate dinner and make sure to try out standout French classics like the traditional beef filet or the delicious irresistible sole meunière.
Cost
The starting price of the rooms is ₹31,700 (includes breakfast).
Best time to go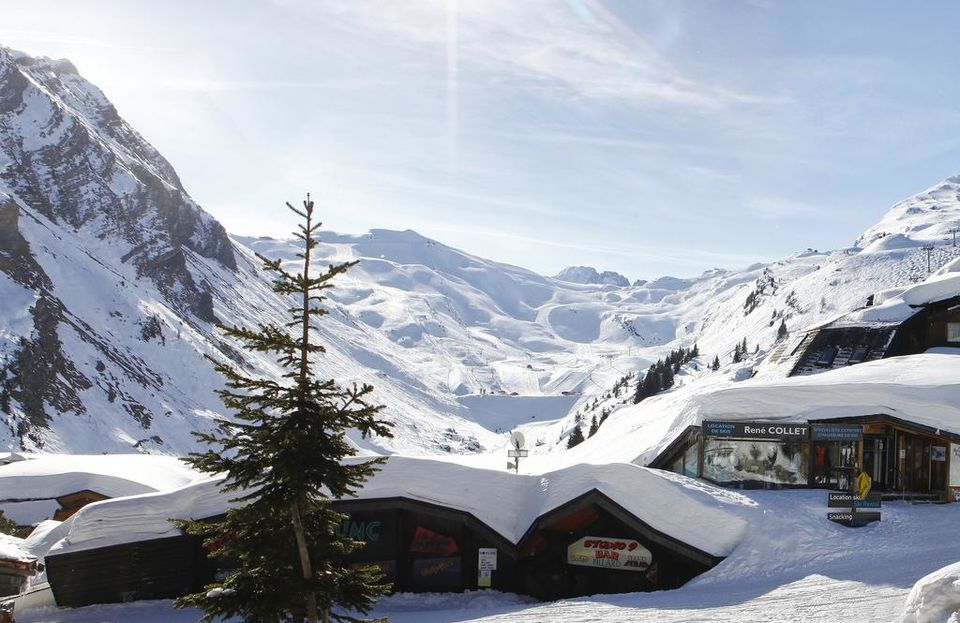 Since this is a skiing and snowboarding resort, the best time to go is in December, when the land is covered with fluffy powdery snow – your perfect winter wonderland! The hotel is super busy during Christmas and New Years.
What to do around here and the property
You could head to Vintage Cocoon, the hotel bar, after an exhilarating day skiing on the French Alps. You can warm up in this cosy bar with a cup of enjoy hot chocolate or sip on a signature cocktail. While you're at it, munch of some delectable snacks like prawns, sardines, pizza and truffles. This bar is open till midnight.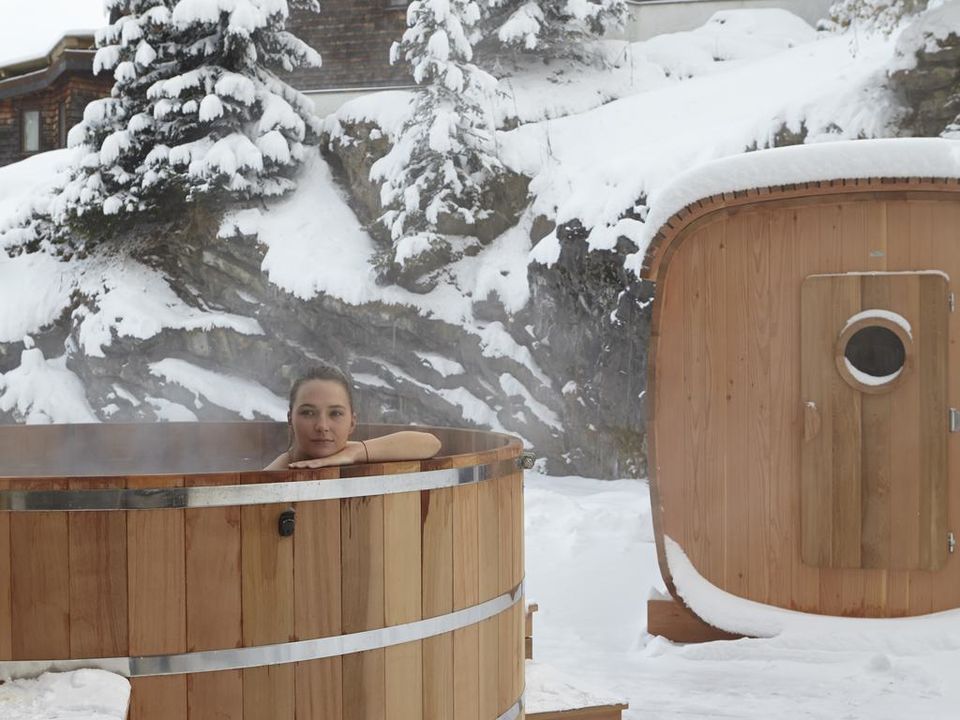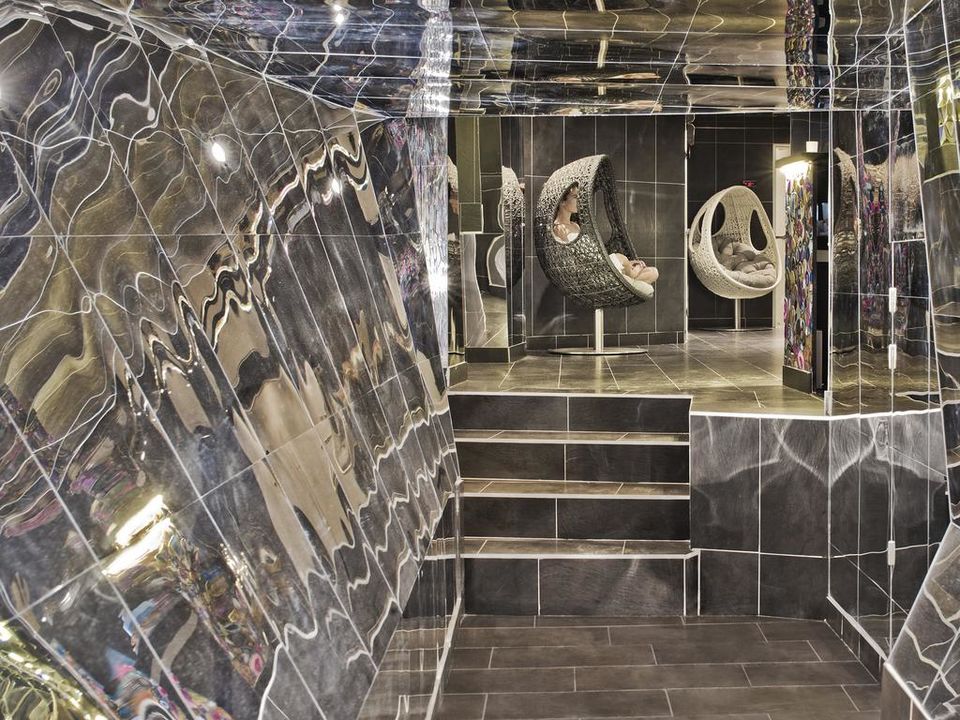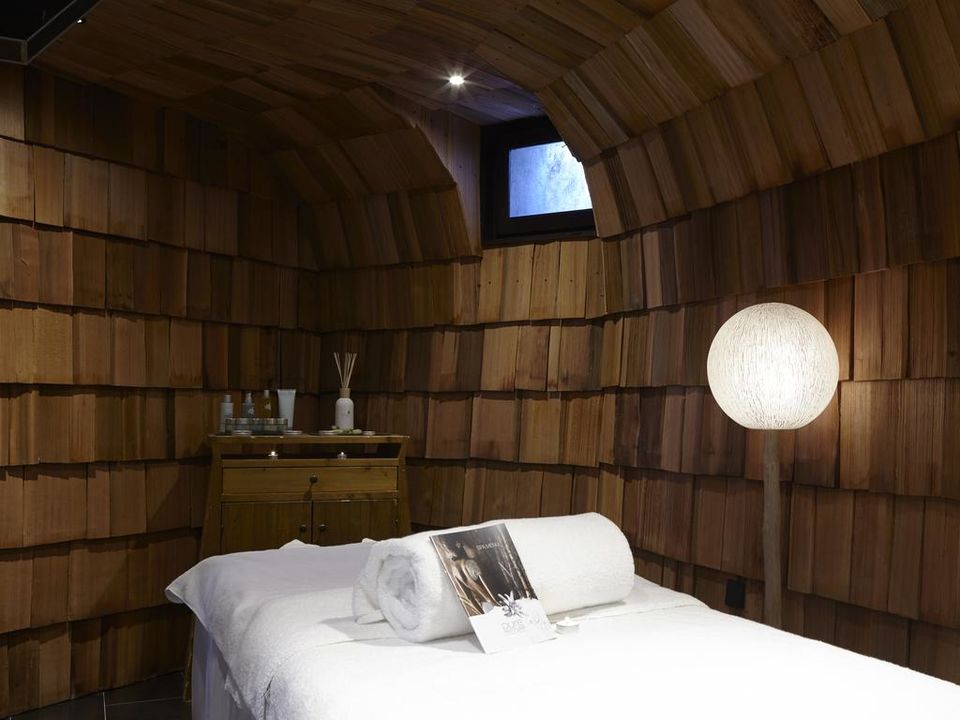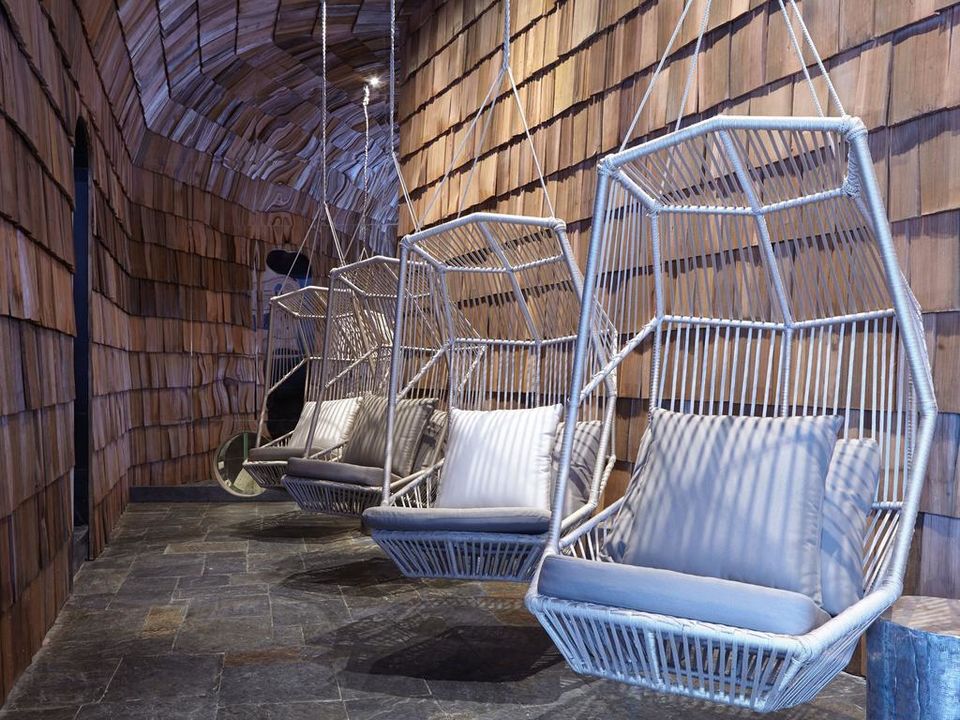 If you're looking to relax, you must check out the Pure Altitude Dromonts Spa which offers a variety of herbal beauty treatments that use rare extracts of more than 50 plants and minerals that are packed with antioxidants and remineralising properties. As if that weren't enough, you can pick from an indoor or outside sauna or have a good soak in the outdoor Jacuzzi.
This beautiful crescent-shaped lake, which also happens to be western Europe's largest lake sits between France and Switzerland, while the majestic Alps overlook it. Go there for the wondrous views it has to offer.
Helicopter sightseeing tours
Why not try something different when you're at Avoriaz? You're sitting the lap of glorious nature and it would be crazy if you didn't soak in the beauty the best way you can. How does the idea of getting a panoramic view of the mountains from aboard a helicopter sound? Go on a helicopter tourist flight for a bird's eye view of the the magical surroundings. What's better is, you can include lunch in your flights as long as you inform them in advance.
Cost: Starting from ₹82,721 to ₹1,05,244 (per person)
Check out Whitetracks Helicopters for more information.
Ski With Ski Beyond
While many of the organisers around the area only cater to experienced skiers, Ski Beyond encourages all skill levels and ages. It also caters to experiences skiers. Taught by two fully qualified and passionate British ski instructors who settled in Portes du Soleil for over 10 years, check them out for the experience of a lifetime. Anyone with intermediate or advanced skiing skills can try.
Duration: Anywhere between 3 to 6 hours.
Open season: Spring and winter.
Cost: Private lessons, per person: Starting price is ₹1,860; Group lessons (minimum 3 and maximum 6): Starting price is ₹8,882
For more information check out Ski Beyond
Getting there
By air: The closest airport to Avoriaz is the Geneva Airport which is 102km away and takes about 1 hour 45 minutes by road. There are several connecting flights from New Delhi's Indira Gandhi International Airport (IGI) to the Geneva Airport (GVA), which is still unofficially known as Cointrin Airport. Starting price for flight from New Delhi to Geneva is around ₹19,800. Once you land at Geneva, you can either hop on a taxi or minibus from the airport to Avoriaz.
Have you stayed at a wonderfully offbeat place? We would love it if you shared your experience with us at Tripoto!