City of contrasts and multiplicities, Chennai is the coastal city in South India that boasts of ancient monuments, beautiful temples, and popular beaches that add verve to the city's attractions. In Chennai, one can discover countless treasures in remarkable shopping options, delectable cuisines, and magnificent historical monuments. Offering a wide selection of accommodation including executive club rooms, tower rooms, single rooms, and suites, the hotels in Chennai are capable of fulfilling all your specific needs.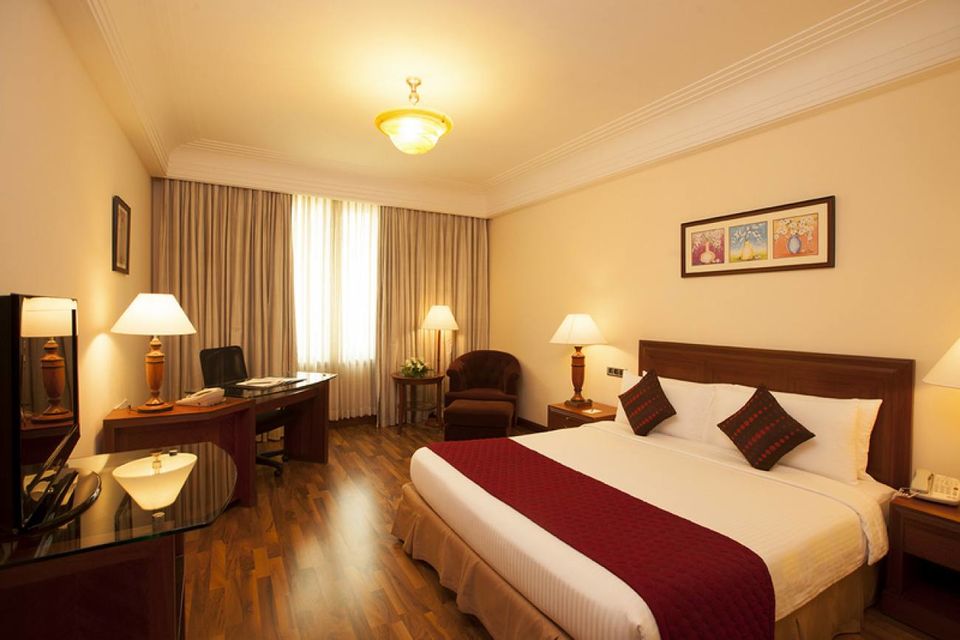 The pleasant beaches in Chennai are the best place for tourists to take a breather from the hot and humid weather. Chennai beaches are famous all over the world for their natural beauty. Groves and plantations surround all the beaches in Chennai, which look splendid. The Marina beach is the world's second longest beach. The sandy shore of the Marina attracts a lot of tourists as well as domestic travelers who enjoy the pleasant and soothing atmosphere there. Covelong beach is another famous beach, much visited by families and friends. Other exquisite beaches in Chennai include Elliots Beach, Muttukadu, Rameswaram and Kurusadai Islands. Another new development in Chennai is the OMR that is a 45 km long stretch. It is also known as the IT corridor of Chennai and houses close to 100 companies, employing more than 3 Lakh employees. It is the most desired destination for most of the IT employees living in Chennai.
This metropolitan city, in actual terms, is a rising hub in Southern India. The numerous hotels and their best available tariff along with other most modern yet requisite facilities add value to the entire trip. Whether you're travelling with family or are alone, the hotels rooms in Chennai are designed to cater people on the move. The beautifully decorated rooms with soft furnishings evoke a sense of comfort and ease. The high standards of service and excellence of the facilities complemented with additional amenities is top notch. Such hotels in Chennai also guarantee excellent in-house spas, fitness clubs, swimming pools, restaurants, and nightclubs, which collaborate to provide a rejuvenating stay to the visitors of these hotels.

Hotels in Chennai also offer fully equipped business centers, conference, and meeting rooms, fulfilling the needs of discerning business travelers. However, these are not included in the package and need to be booked well in advance. Hotels in Chennai offer an out-of-this-world dining experience. Apart from this, you can also avail other facilities including laundry, doctor on call, airport transfers, car rentals and many more.
Thus, Hotels in Chennai are an Embodiment of Indian Cultural Richness.