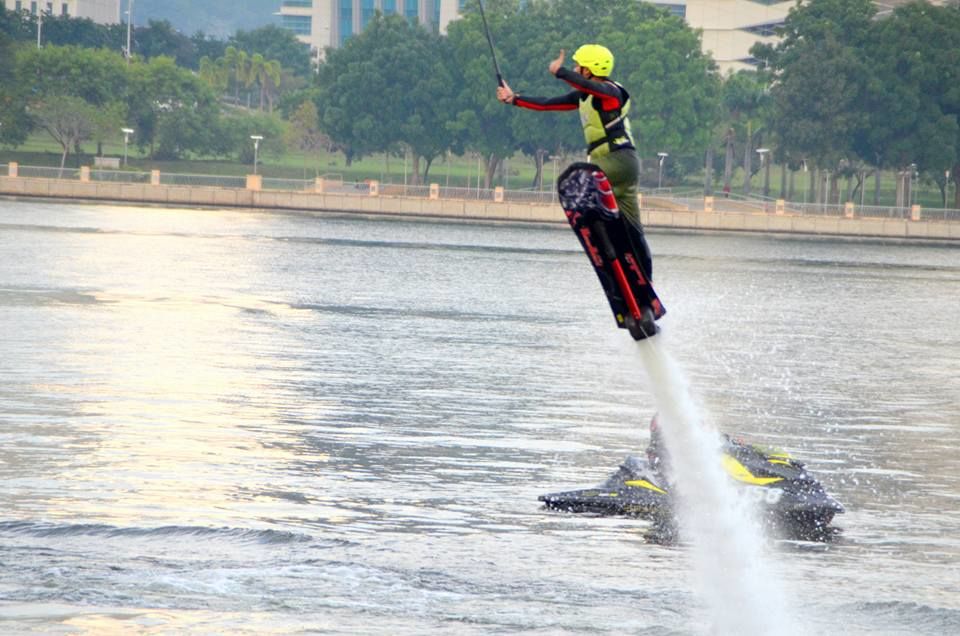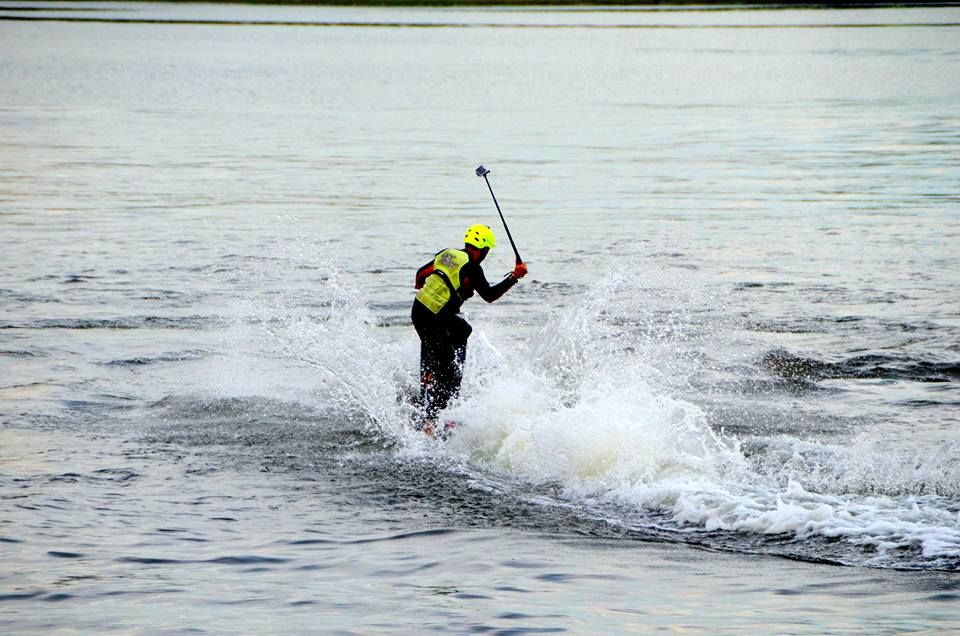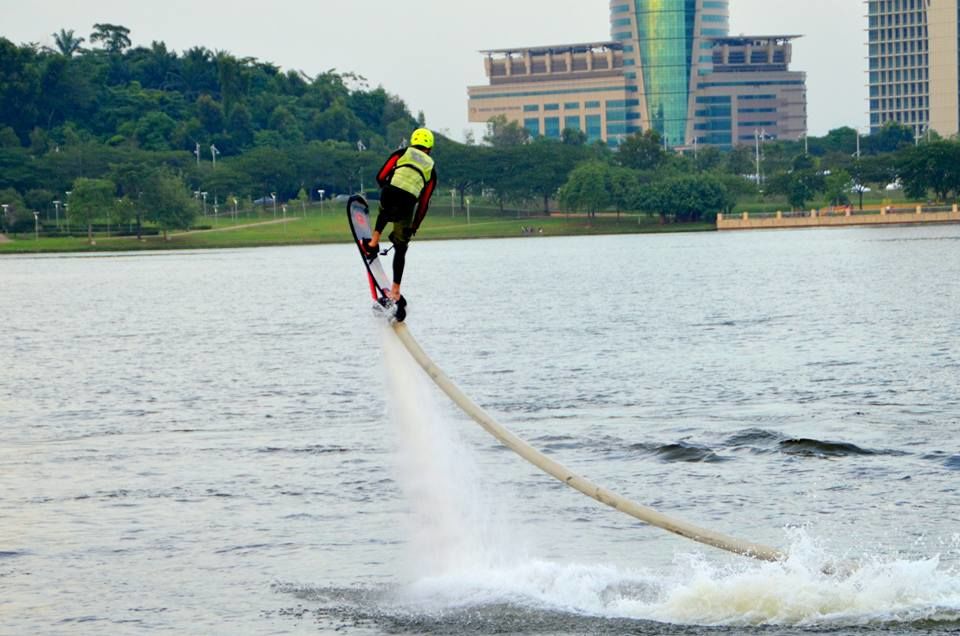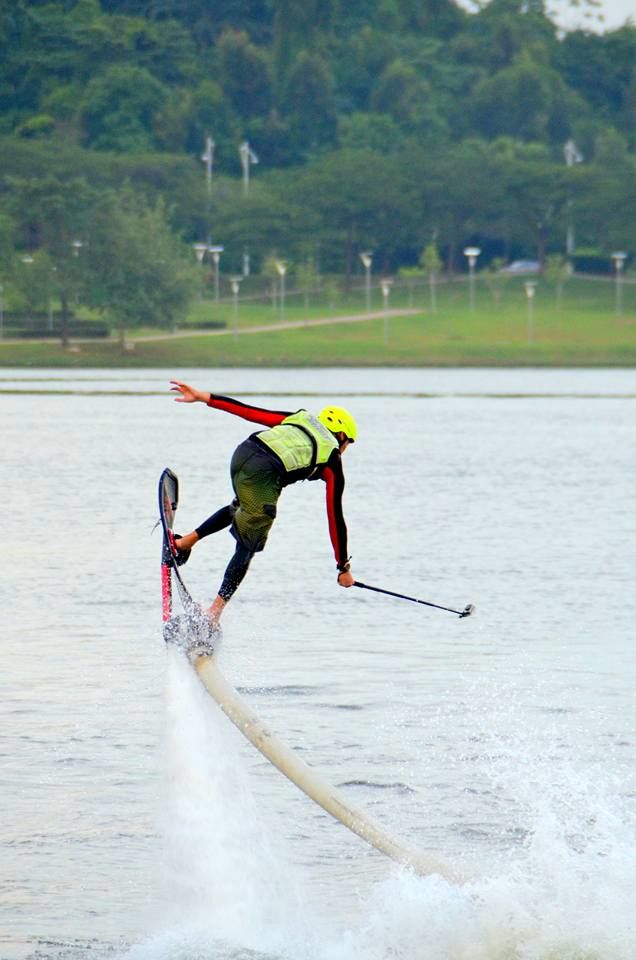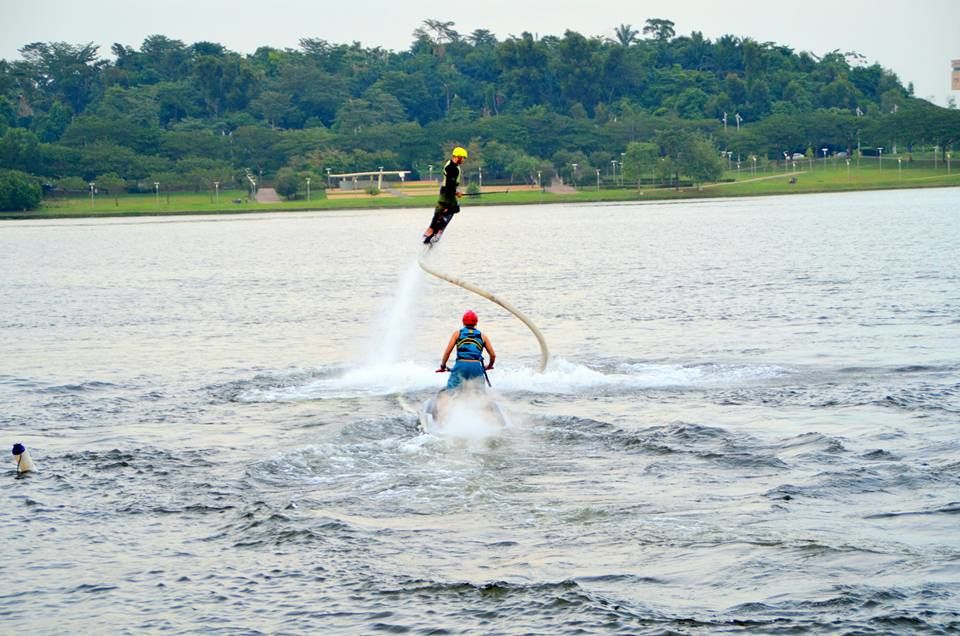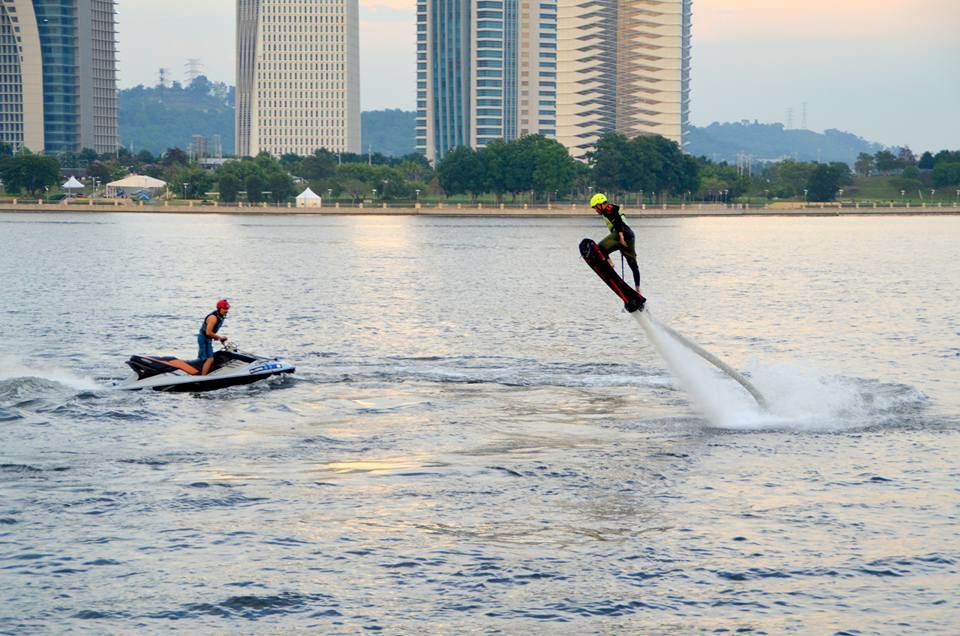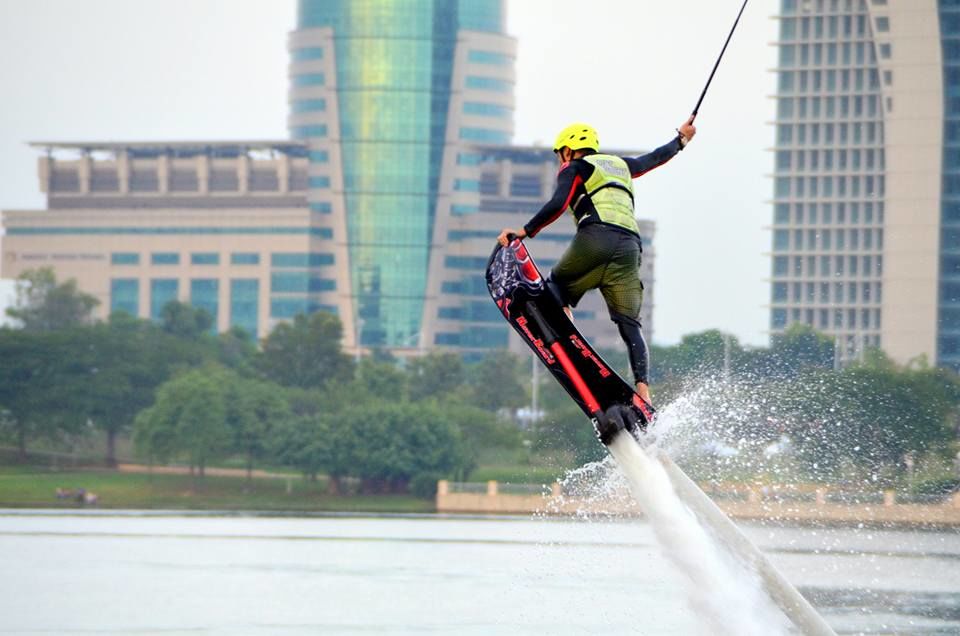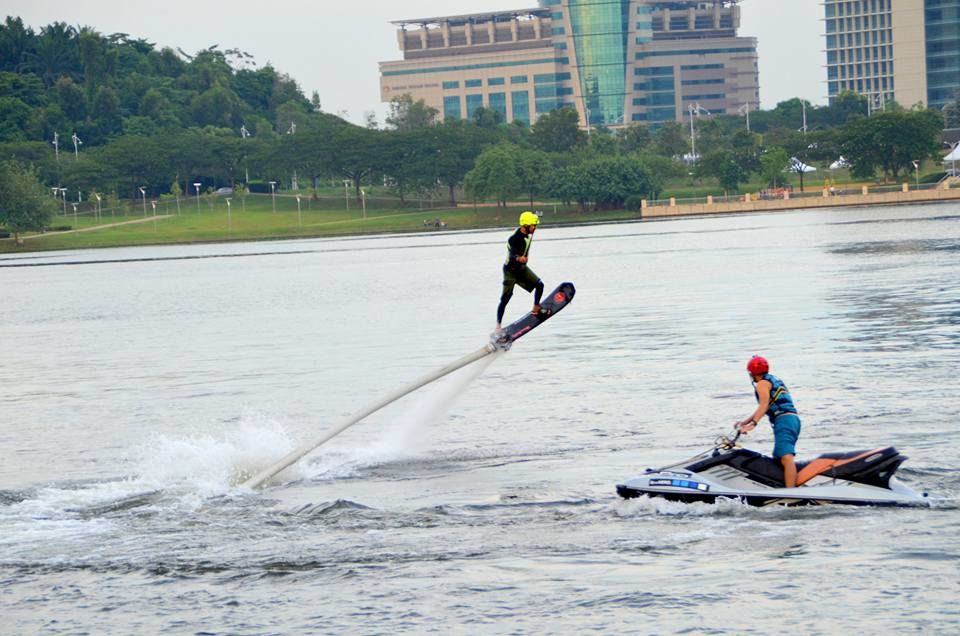 A Hoverboard / Flyboard is a type of water jetpack attached to a personal water craft (PWC) which supplies propulsion to drive the Flyboard through air and water to perform a sport known as flyboarding.
A Hoverboard rider stands on a board connected by a long hose to a watercraft. Water is forced under pressure to a pair of boots with jet nozzles underneath which provide thrust for the rider to fly up in air.
Finally, I decided have this fun in Putra lake in Malaysia and the charges was 300 RM for 1 hour, in which 30 mins will be for practice sessions, where you will learn how to balance Hoverboard in air and next 30 mins to actually have fun, which I can't explain in words. 
Few snaps from my Hoverboard ride in the lake.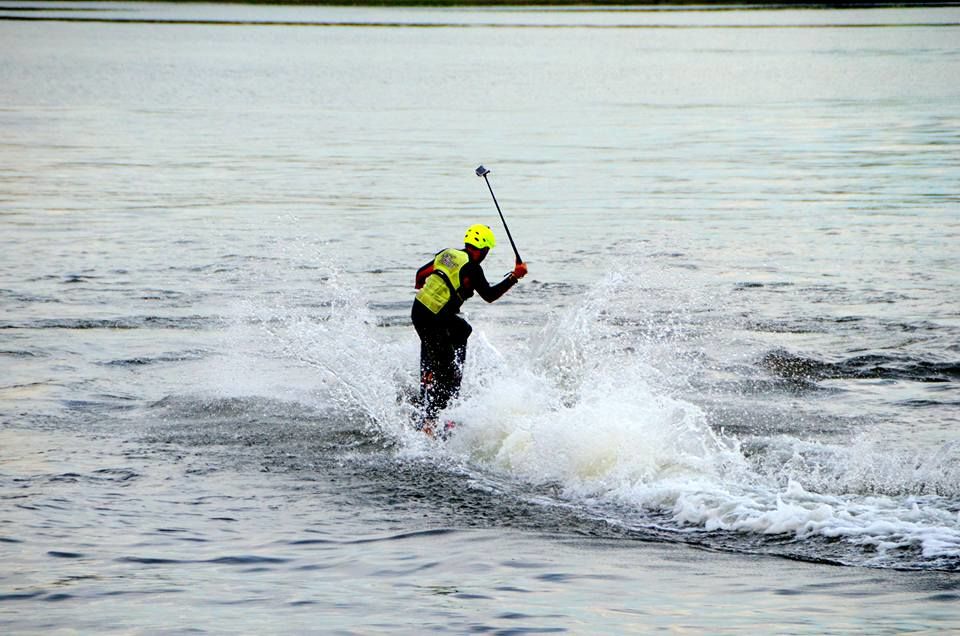 It was scary yet fun experience being in air just by balancing, without having any support!!