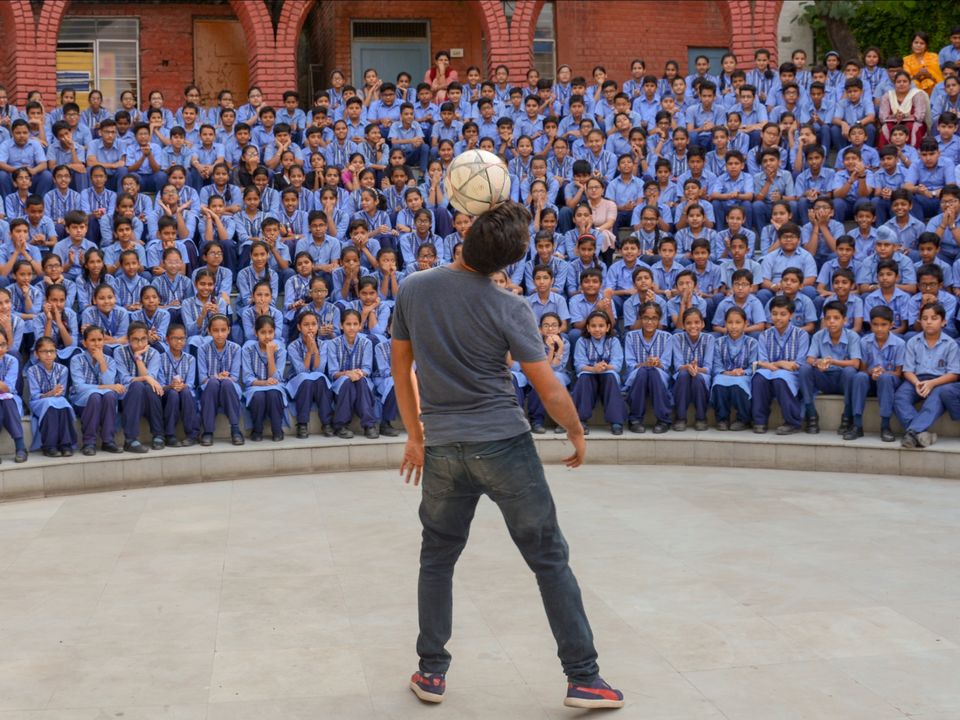 They say to travel is to live, and to live is to travel. Never had I thought, that a backyard hobby would take me so much closer to life and help me travel around the world!
Hello! My name is Ankit Yadav, and I have been travelling to places around the world with my constant companion - a football.
I am 23 years old and have traveled to more than 50 cities and 4 countries around the world. All this has been possible because I picked up a hobby in my college years, which is known as freestyle football.
Freestyle football is the art of juggling and balancing a football with various parts of your body. Watch the video below to have a better idea!
My travelling journey started with a self-sponsored trip to the city of Mcleodganj at the age of 18 years. I think so it was then only that I was determined to travel to places and explore the world with a football at my side.
Slowly over the years, the sport of freestyle football grew over me and I went on to receive many accolades in the field. But the travel bug inside me never knew that it would get the chance of a lifetime and experience places and cultures like none other!
Fast forward to 2017, I was selected for FIFA U-17 World Cup Official Trophy Tour and got a chance to travel in 4 new cities within a span of 10 days!
In the coming few series, I would want to share my experiences of travelling to many more places through such opportunities and how I traveled more than 50 cities and 4 countries just with the power of freestyle football!
Ye toh bass trailer h mere dost, picture abhi baaki hai ;)