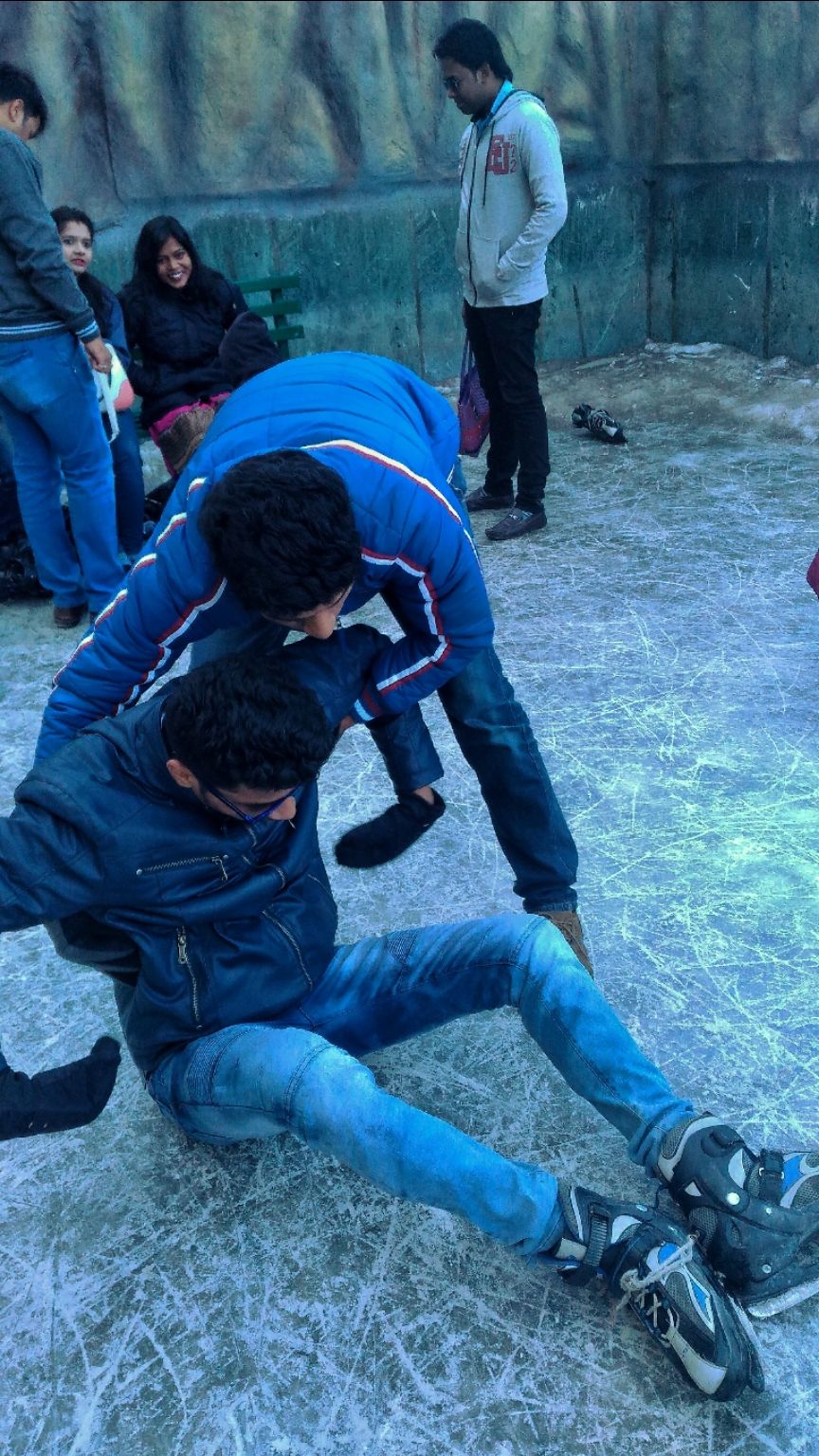 So how do you see your life is totally on you, some peoples are too optimistic about everything while some of us just get exhausted too easily so it totally depends on the situation and with whom you stuck at that situation, an enthusiastic company always helps.
So my story is not different from other but what makes it different is the way how we deal with the situation.
So this happens to me and a few of my friends during a trip to Rishikesh from Dehradun.
According to plan, we have only one day to explore Mussoorie and on the same day, we have to catch a train to Haridwar which at 11 pm but as we don't have any idea about the traffic at Mussoorie, we stuck at Mussoorie and there is no bus to Dehradun at evening now this is a critical point for us becoz if we skip the train then all the reservation of ten people is gonna wasted and we will have to catch a bus and everything is gonna so exhausted and hectic. Now we have only 3 hours left and there is too much traffic on the road, but as we don't have any option we decided to take a chance so we hired a cab to Dehradun and let's hope that it will reach on time, so now journey started only 40 min. remains and we aren't even close to the railway station and also we have to pick our luggage from the hotel, so this is gonna be hard but thanks to driver uncle who took a shortcut and drop us to the railway station just 1 min. Before departure time and that run, we had to catch the train was really thrilling.
Now the thrilling part isn't ended yet now there is no train from Haridwar to Rishikesh and if you ever had been in Haridwar then you can understand the traffic problem and there is such a poor traffic control. So we decided to hire an AUTO, yes Auto and 10 peoples on one auto😂😂 it's an Adjustment day for us and a student we always out of money and low budget is pillar of our trip so we can't afford taxi again and also we are running out of time,so we decided to do that and that trip of 10 people on an auto with their luggage its a horrific scene, screaming, abusing each other, adjusting, crying😂 (Sometimes still I can hear those screamings🙈 )
But the River rafting at Rishikesh is worth and that's how we understand there is nothing like a Hectic Trip all we need is crazy and enthusiastic people who can do anything for adventure.
So do whatever you want, choose the path which helps you to feel your beating heart in your chest and that's who you know its adventure. Happy Adjustment Day to Low budget travelers.
Mach's Gut.