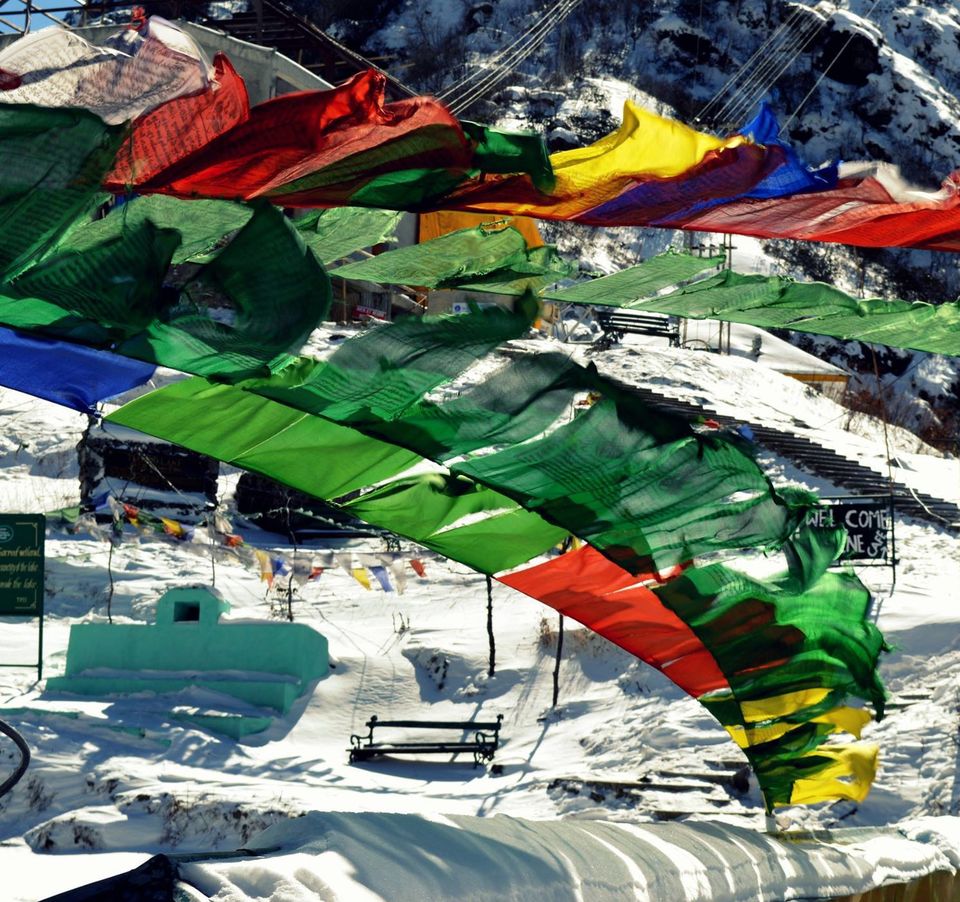 "Traveling- it leaves you speechless, and then turns you into a storyteller". –Ibn Battuta.
From the start, I've always loved to travel. This is probably because by the time I was old enough to like or dislike it, it had already become an indispensible part of my life. Whatever be the case, traveling was the scent that protected me from the effluvium that was stagnation. Despite this, I've never wished to join my father's line of occupation (he is an officer in the Indian Air Force). This is because I've always felt that I should get to travel when I want to, not when I have to.
I had never considered the option till I visited the wonder that is Nathu La pass. The pass that connects Sikkim to Tibet, and is 54 km from Gangtok.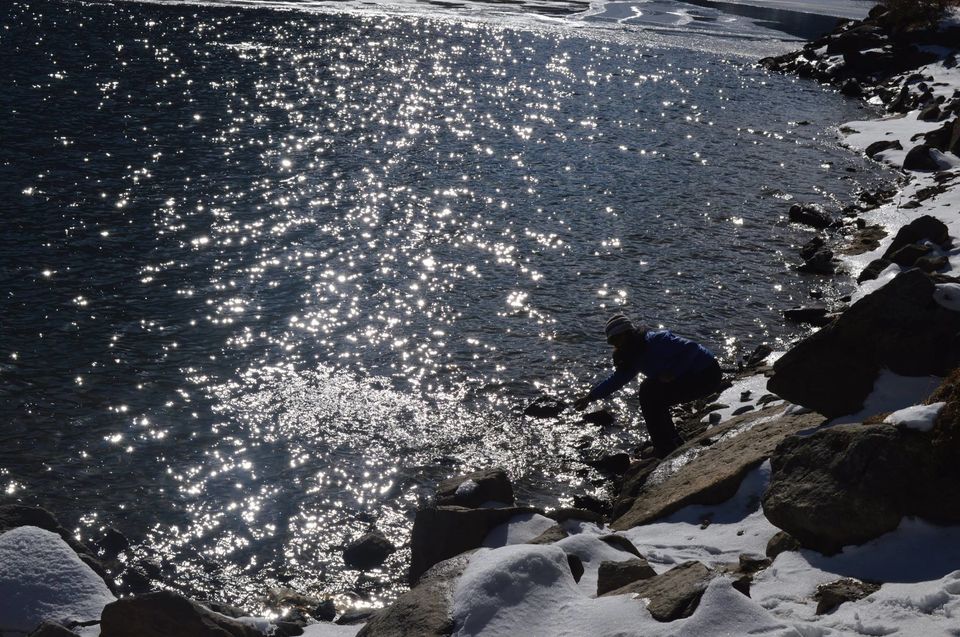 The Beginning:
On 3rd January, we started our journey from Gangtok. On our way, we encountered several new things, like the Lung Ta – colorful Buddhist scriptures that hung along the road as symbols of good fortune, and locals who skied using rubber pads as skies and bamboo sticks as clubs; which I didn't dare to try more than once, for I fell flat on my back.
Every place where we halted in order to chain the tyres of our vehicle, (so that the tyre wouldn't skid on the melting snow) we built snowmen.After 36 kilometres of driving on steep and snowy roads, we reached the Tsomgo Lake.
Frozen Heaven: Tsomgo Lake
It was only when I reached here that I realised that what I had heard about the place was only a fraction of the reality. Truth be told, no matter how much one may try to express its beauty in words, they would not be able to do justice to it. As I went down, I entered a whole new world. Away from the smoky facade of city life, I stood on a land that had nothing to offer but salubriousness. As the numbing strokes of the wind hit my face, I realised I couldn't feel it. I was as numb as I could possibly be. It was a sensation I had never felt before, and a feeling I couldn't get enough of. I touched the sparkling water, but I could neither feel my hand, nor the water in it. Cold, numb, spellbound, I went back to leave for the peak.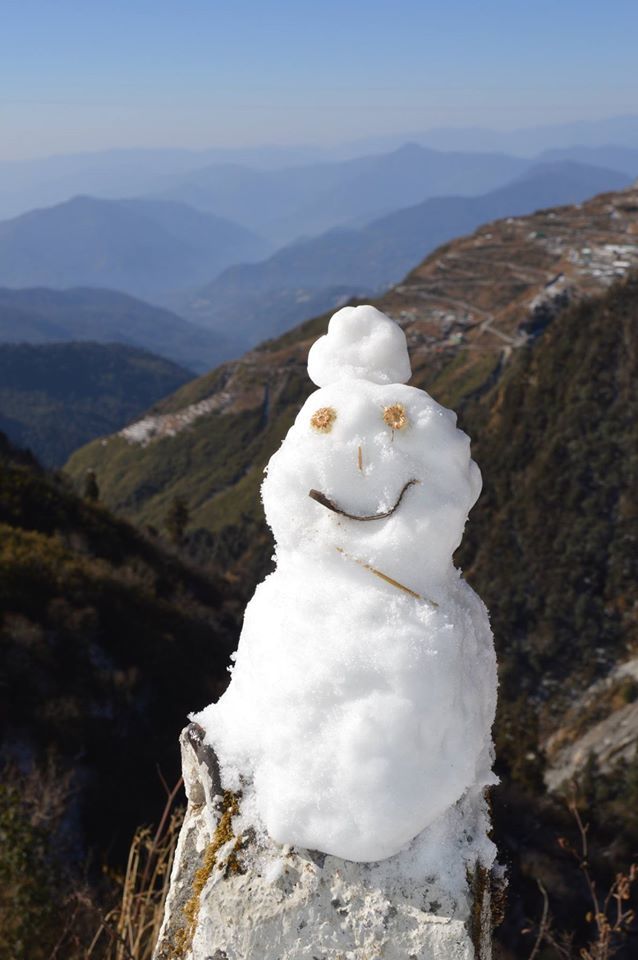 Final Destination: Indo-China Border
After 18 kms of driving that churned all the food in our stomachs, we finally reached a huge crimson building. We were welcomed by the jawans on duty. To our surprise, they had every possible food item that we could have asked for. On the first floor of the building, there was a barbed wire, across which there was a Chinese guard post. It stuck me that, funnily enough, the only thing that separated the two nations was a barbed wire. The officer who accompanied us introduced himself to the Chinese guard as 'Salman Khan' to protect his identity. We shook hands with the Chinese guard and wished him a happy new year and left for the base.
The Real Heroes:
On our way back, we stopped at a small café owned by the Indian army, where the cook prepared one of the most delicious biryanis I've ever had. Again, the kind of hospitality and care they showed towards us was so heart-warming that I didn't want to leave. I asked one of the jawans if he had a family. He told me that they lived in Gangtok. He said he missed them, and that he felt his wife was stronger than him, for she was the one who actually played the role of both a father and a mother to their children. "But what can I do, we both knew what we were getting into when I joined the Army. And I've not a regretted a single moment of it", he said.
The Becoming:
It was then that for the first time, I felt like joining the military, for nowhere would I find people this devoted to their duty. I looked back at the mountains that surrounded me. Despite the wind that roared like a lion, all I could hear was silence. There was no chaos. In that moment, I escaped myself, only to find how ostensible my existence was. Transient, yet perennial; ephemeral, yet eternal; miniscule, yet infinite. I was ethereal.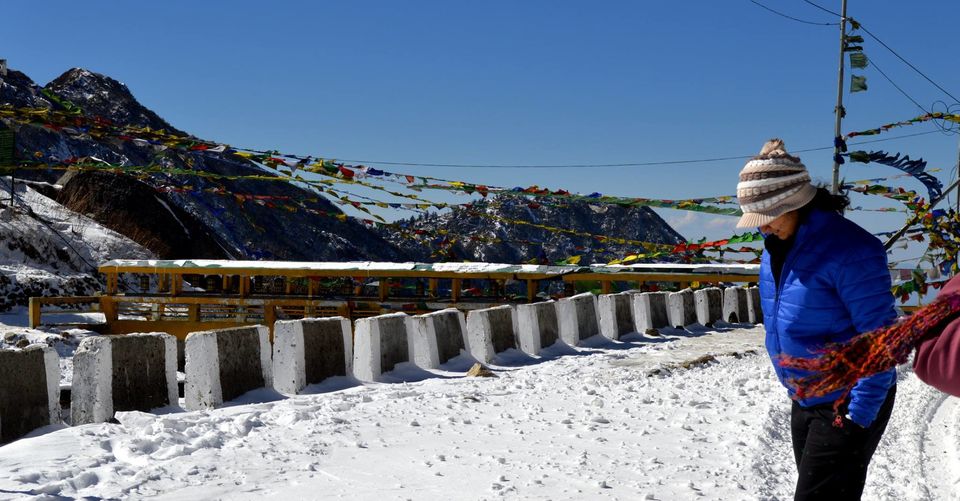 In introspection, I still don't wish to join the forces for I believe it would be too huge a duty for someone as lousy as me. But whatever I may do in life, it would always seem like a facade, for it would be nothing compared to what the soldiers of our country do for us.
This piece was originally published here.