Coffee, one of those drinks that is truly universal in not just its appeal but also its ubiquitous nature, has become a very passionate hobby of mine for the last few years. My journey with coffee began during my childhood days when I was travelling across India in our beloved Indian Railways. The watered down decoction and the histrionic vendor is immensely attractive to an eight year old who is done having the 'healthy' Boost and Horlicks. Since then, I have been hooked on to Coffee, our Indian style coffee to be specific.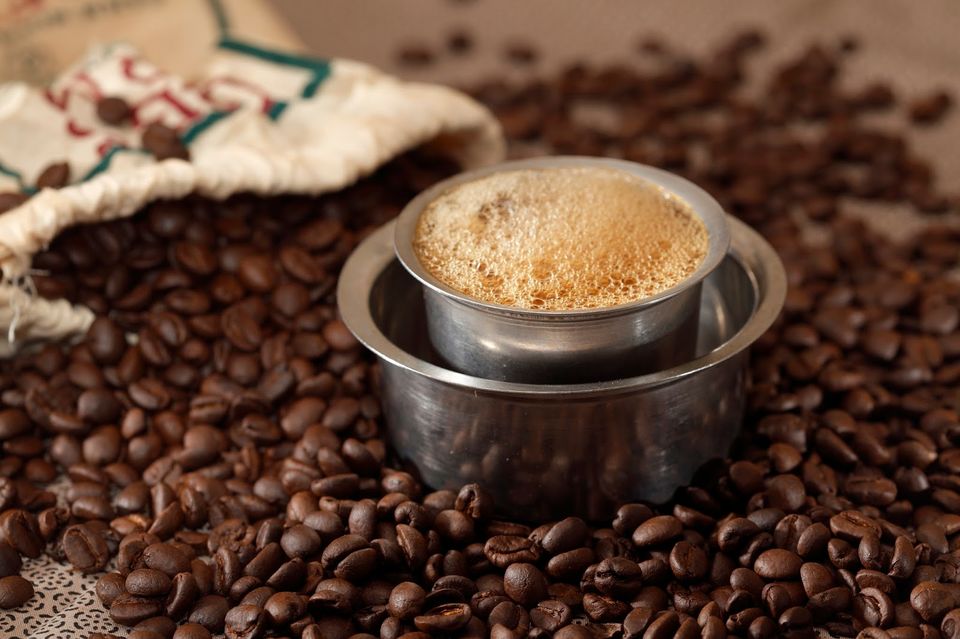 So, what do you do when you suddenly feel the urge to have a great coffee? One that you can't find in your typical neighbourhood or in our boring yet common cafés. You travel! And this travelogue is one such trip that started with the idea of having coffee, not just any coffee but something that can be etched in your memory for a long, long time. Have I found such a place? Oh my! you bet I did.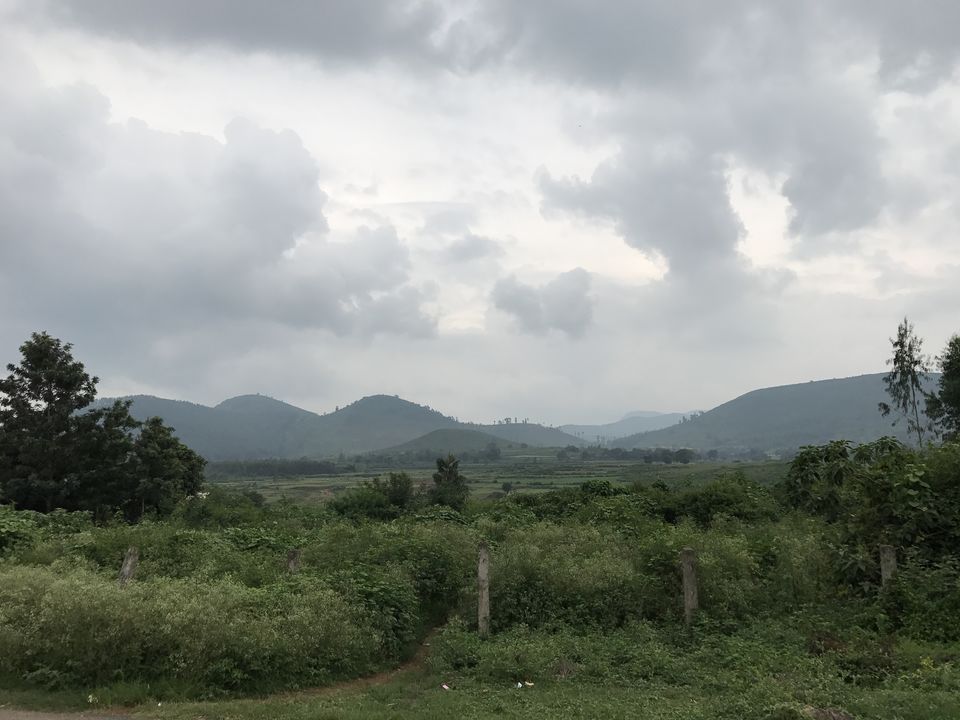 VOLUME 1: HYDERABAD TO VIJAYAWADA, 300 KMS
If you have read my earlier travelogue, you would have understood that I'm a thorough planner and everything has to be organised to the T. So, I planned a leisurely course with all accommodations booked well ahead of time and enough breaks on each leg of the journey considering the fact that we are going to travel on motorcycles. Unlike my last trip to Coorg, this time the group has expanded to 7 people with 4 each on a motorcycle and 3 in a car, which by the way can be very useful for the ones on a motorcycle since you can dump most of your luggage in the car thus freeing you of potential back aches and costly spas afterwards.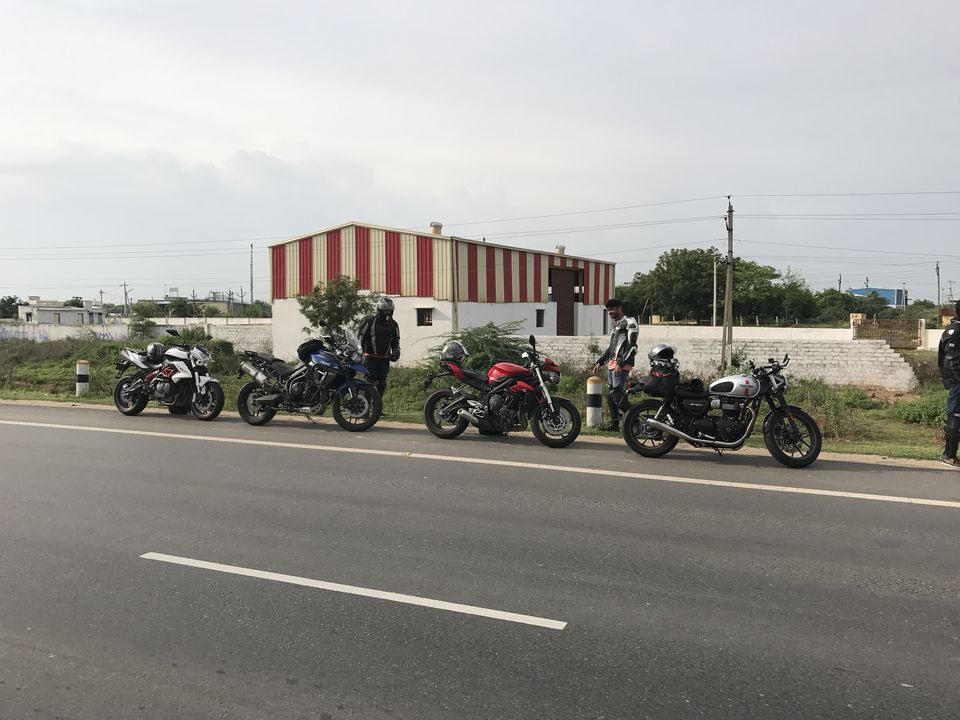 The first leg of our journey was pretty much a boring drive to Vijayawada on a straight stretch of road. It took us approximately 6 hours with multiple breaks and one long lunch at a restaurant called 7 Food Court in Suryapet. This is one of the best places to stop on this stretch considering the clean washrooms and good tasting food although it is slightly expensive for a highway restaurant. After enduring a boring journey, we stopped for the night at Vijayawada at my sister's place availing all the free accommodation benefits although while ensuring we keep it tidy considering that this place is mostly vacant throughout the year. That calls for some tidiness from my biking buddies who usually are not so! ????
VOLUME 2: VIJAYAWADA to VIZAG & ARAKU, 465 KMS
After exploring a bit of Vijayawada in the night and chilling out with the group, we began the second leg of our journey to Visakhapatnam or Vizag as people fondly call it. Considering it was the monsoon season, weather was perfect for riding although a bit too humid during breaks. During this leg, we were joined by the second group who came directly from Hyderabad by car and they were all pumped up to do the entire trip in one day (at least seemed so). For us though, we could now offload our backpacks and ride comfortably.
One thing that can get a bit tiring as the group gets larger is the number of breaks and a typical 7-hour ride took us almost 10 hours, mostly because of 2 riders who are new to long distance touring. Usually, the plan is to stop every 1 hour for 10-15 minutes and to refuel the alternate hours and this worked well the previous year when only two of us did this trip. However, I realised it's not so easy coordinating when you have 7 people with multiple modes of transport as people travelling by car get bogged down at toll booths and some riders try to do speed bursts to make sure their mind is sharp resulting is fragmented groups. Anyways, we endured everything that a machine and mother nature could throw at us like stiff backs, wind blasts, humidity and some rain to eventually make it to our hotel in Vizag. It was worth every mile!
After getting some lovely dinner in an Italian restaurant called The Flying Spaghetti Monster, one of the best in Vizag, we dozed off to begin the most interesting part of this trip - Araku. Now! all my dreams were about the coffee that I had last year and I'm still amazed how I never came across anything as good anywhere else in India. Something to do with the freshness? aroma? location? Still can't replicate the same feel even after getting a kilo of that powder back home to Hyderabad.
As a motorcycle enthusiast, this leg of the journey was the most enjoyable for four main reasons - the machine, the path, the weather and the proximity to the final destination. It is very tough to explain in words why all these four factors make up such a potent mix of joy for not just the rider in me but also the traveller and the best I could do is make a video instead. If there is one place where I feel extremely comfortable getting lost in thoughts or amazingly joyful feeling every second of the clock, it would be on a motorcycle and this was compounded 100 times with these four factors. Add to this the diverse set of machines we had on this tour to try out and you can see the ultimate reaction below! We had tons of fun...
And when you are having some amazing fun, you lose track of time and forget some bare necessities like lunch. We kept roaming and roaming till we ended up at a government resort where even some basic food like rice and sambar can be so fulfilling. It was probably 3 PM when we had our lunch and was perfect time for a coffee! And the moment I had one, I was over the moon. I think the anticipation, journey and weather make up quite a bit of the uniqueness of this coffee and something that is hard to replicate elsewhere. People say the best time to consume a coffee is within 4 hours of roasting the beans and when you see the entire process in sight and have it fresh off the pan, there is nothing better than that! I wish we had stayed longer in Araku but we had to stick to the schedule to make sure we don't ride in the night on a ghat as that would be really scary. After embracing the beauty of our nature including some mountains and rain, we reached Vizag safe and sound.
VOLUME 3: VIZAG
Has anyone ever felt that the return journey is the most tiring, boring and tedious one compared to the first half? It even feels longer for no due reason. Anyhow, I was still reliving the amazing coffee and it was this coffee that sparked me to work on a new business idea surrounding our own authentic Indian coffee. So, at least something to cheer about I guess! We covered few tourist locations like Rishikonda Beach and Beach Road in Vizag just before we headed off to Vijayawada and somehow most of us felt we didn't dedicate enough time to one of the most cleanest and beautiful cities in India. Also, the roads are one of the best in India and no words can do justice to the work that has been done by the government! Just take a look at the video below and you'll understand what I'm talking about.
This was a great road trip with the best group of friends I could have (few missing from this pic though) and we hope to do this again next year. Nothing beats a road trip than amazing memories and awesome friends. YOLO!