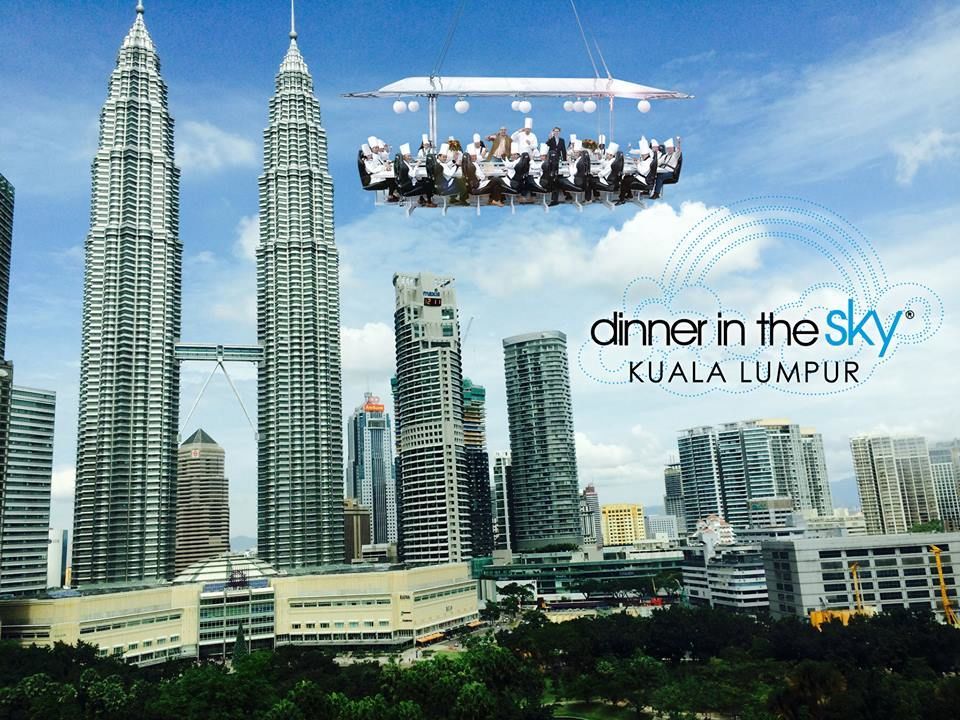 Crowned as one of the world's ten most unusual restaurants by Forbes Magazine, Dinner in the Sky is a Belgian based restaurant service spread across 45 countries in the world. The restaurant service uses a crane to host its dinners, table, and waiting for staff 150 feet into the air.
Dinner in the sky Malaysia is located in Bukit Bintang in Kuala Lampur, malaysia. You can enjoy the spectacular views of the citylights while enjoying a 3-course meal in the sky,
This Innovative concept by the company not only limits itself to just a normal restaurant with a 3-course meal but also spreads its wings to organizes events such as Marriages, Beach Bar in the sky, Garrett singing in the sky, an Internet Cafe in the Sky and many more.
Talking about the safety, the company ensures that each and every guest feels safe and secure while experiencing the ultimate gala dinner in the sky. They have designed all their concepts in accordance with the German norm DIN 4112.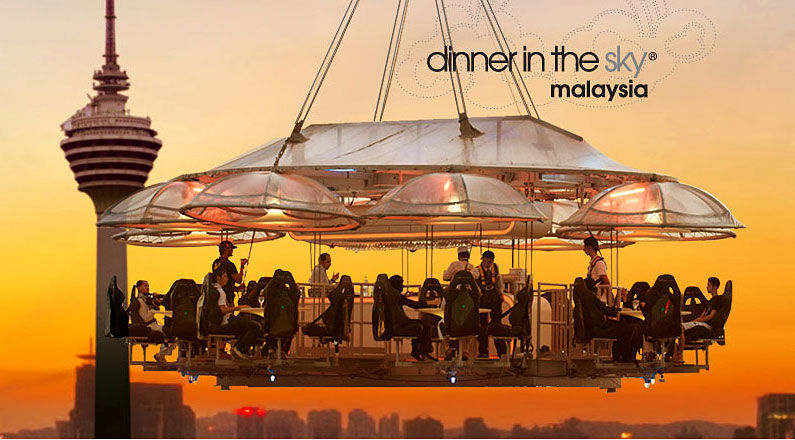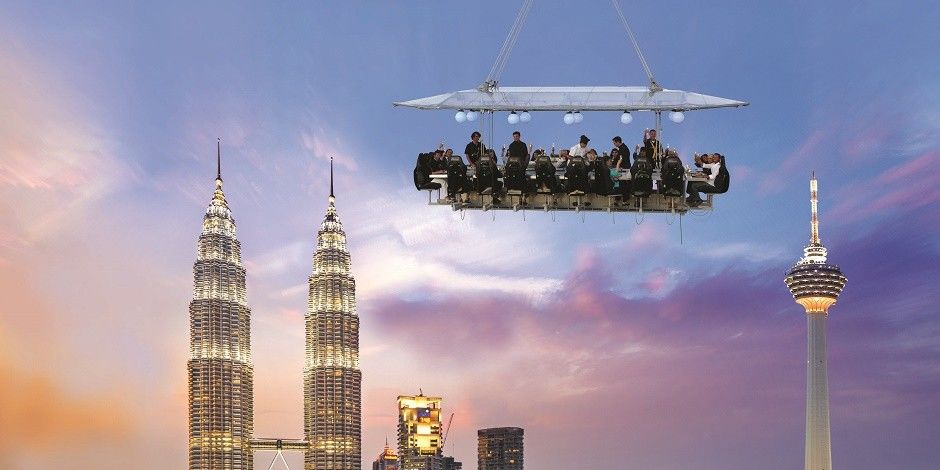 The Last part is the cost of this memorable experience. Remeber youneed to do a prior booking to enjoy this memorable feast. Let's take a look at the prices and other details for Dinner In the sky Malaysia.
The address of the Dinner In the sky is No 231, Jalan Bukit Bintang 55100 Kuala Lampur
They have timings for the batches. One batch is from 6:30 to 7:30 PM and the other from 8:00 PM to 9:00 PM daily(One-hour batch).
They have categorized the prices as per the classes you choose to go for. An Economy class starts from RM 369.00, the Business Class from RM 569.00 and the First Class from RM 939.00.
They have a fixed menu which includes a 3-course meal with Starter, Main course, and a Dessert
You can also add extra add-on such as wine, a cake, and few others at a cost while booking.
So, its time to add one more To DO in your bucket list!!