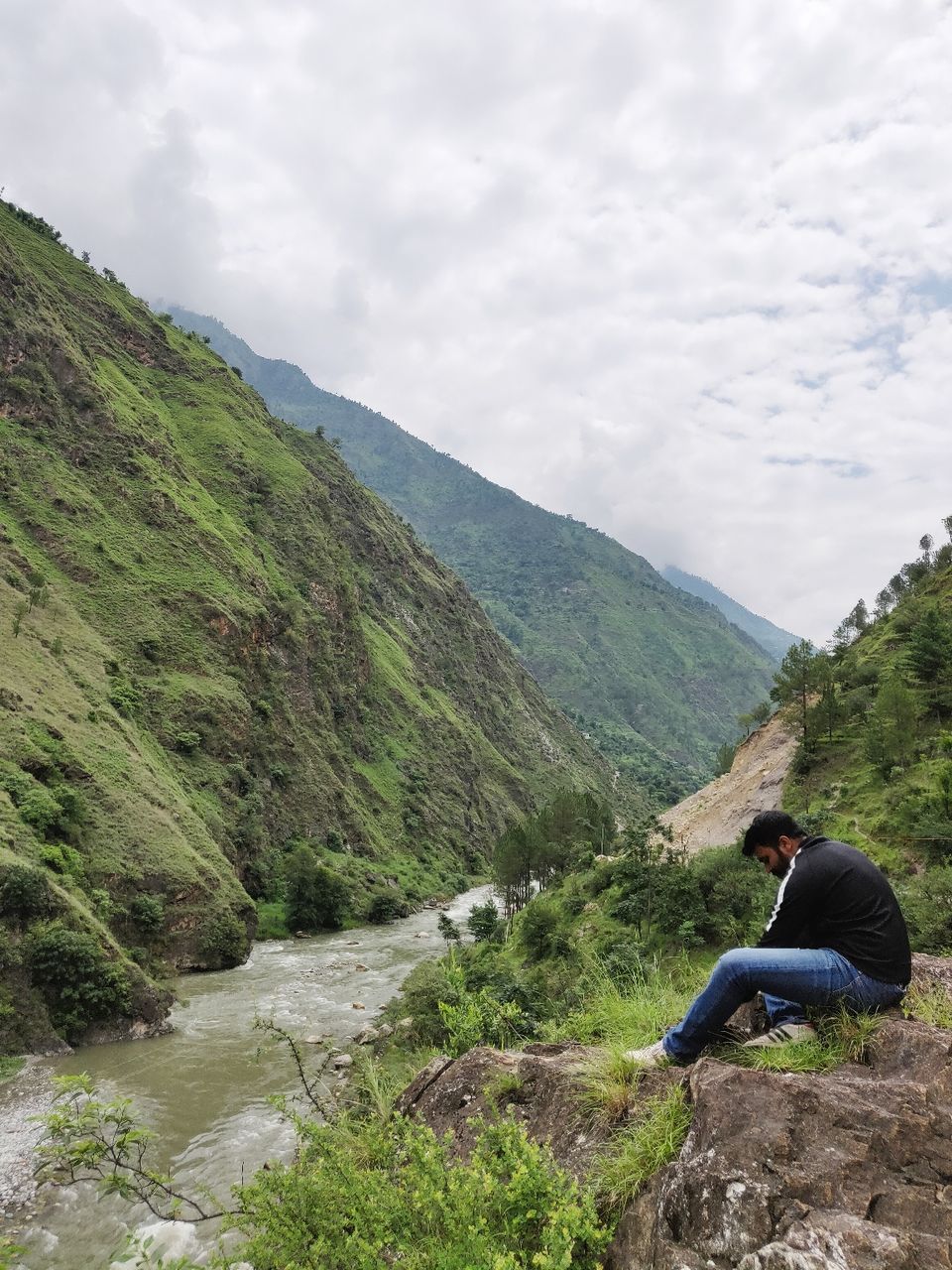 I have often heard people saying - I am a mountain person OR I am a beach person and I have also come across people who say I am a city person as I do not want to experience the roughness of mountains and the beaches.
So I always wondered Who am I? I was never able to figure out any differentiation. So last year, I decided to travel to all 3 places to know what difference does it make.
So after quitting my previous job, I decided to take a break for a month and go to the mountains to explore the rugged beauty of Spiti Valley. You can actually read details about my entire journey on a separate blog that I published few months back.
I decided to start my Journey from Manali and I headed towards Chandrataal lake via Rohtang Pass. Well I was excited to ride on one of the highest motorable and the most dangerous pass in the world.
There is something different about mountains. You can actually feel you are right in the middle of the clouds and at times you can witness clouds coming down for you.
Meeting few fellow travelers on the road and creating connections for life time was one of the highlights of the trip. I do not think pictures below can do full justice to the beauty of Spiti Valley.
Going and exploring monasteries, riding to the highest post office in the world, having a meal at the highest restaurant in the world, visiting highest village in the world which is connected through motor-able road and going to the last village of India before Indo-China border - all these put together gave me a different rush and my trip to Spiti will always be one of the memorable ones.
So after one of the most amazing trips to the mountains, I decided to go and explore a beach destination - No! it wasn't Goa, I went to Pondicherry!
I had read many things about Pondicherry on some of the other blogs on Tripoto and which raised my expectations about the place. So all packed, I booked my tickets spontaneously and there I was in the city of Chennai. I booked a cab instead of going by bus as I wanted to explore the ECR route.
Well the route was beautiful as it is parallel to the coast line. However, it did not gave me the same that the roads of Spiti gave me. But I thought, lets not decided anything before I finish my trip. So I went to all the places that were highlighted (and hyped, if I have to say) in all other blogs i.e. Auroville, Promenade, Sunset beach, Paradise beach, etc.
I normally keep 4-5 days when I am exploring any place so that I can understand the lifestyle and the local culture. But when it came to Pondicherry, I preponed my return trip and I was back on the third day. I personally do not enjoy the climate around the coastal region as it is relatively hot and it gives you a tan which lasts for months.
So now I know, I am not a beach person!!! For Sure!!!
The next trip that I had planned along with other tripsters - was a road trip to the beautiful cities of Udaipur, Jaipur & Jaiselmer. We started from Mumbai and drove all the way down to Udaipur. I must say, Udaipur has a different vibe and the place were I stayed at was the best homestay I have stayed by far. There is a reason why it is called the 'City of Royals' - every family here has a royal lifestyle.
There are many royal palaces which are now converted into hotels which gives you a chance to experience the royal treatment of Udaipur.
From Udaipur, we headed to Jaiselmer - The desert city of India. Jaiselmer also welcomes you with Royal treatment. We visited Jaiselmer Fort and the guide we hired happened to be one the of residents of Jaiselmer fort. Before leaving the kingdom, the king gave away 500 homes to the loyal families who served him and these families still stays in the fort.
Our guide told us history of the royal families and how Jaiselmer played an important role to keep Rajasthan as part of India during Indo-Pak separation.
Not only that, he also told us how the name of the cities came up across the world.
We were then headed to the desert so that we can go to Longewala border where the war of 1961 took place. The story of 1961 war is inspiring and I will mention the same on a separate blog.
I must say, I really enjoyed driving through the roads of Rajasthan (especially through Thar desert). Specially when you have your school friends by your side.
These pictures have created a memory of lifetime and we are already looking for our next road trip in South Africa :)
After Jaiselmer, we went to Jodhpur & Pushkar covering the haunted village of Kuldhara on our way.
The food we had in Rajasthan was simply amazing and I can bet you cannot adhere to your diet plan when you are in Rajasthan. The road trip to the cities of Rajasthan was amazing and it did created memories of a lifetime.
But if I have to chose between Mountains & Cities - I will definitely go with Mountains. 2018 helped me to figure out what kind of places I like the most and once I am back to India, I will be going and exploring different mountain places in India.
Meanwhile, as I have shifted to South Africa to work on my current assignment, I am waiting for my gang to come so that we can do a road trip to the southern most part of African continent i.e. Cape Town.
Once we do it, I will be able to share few more stories.
But till then keep traveling like the tripster!!!