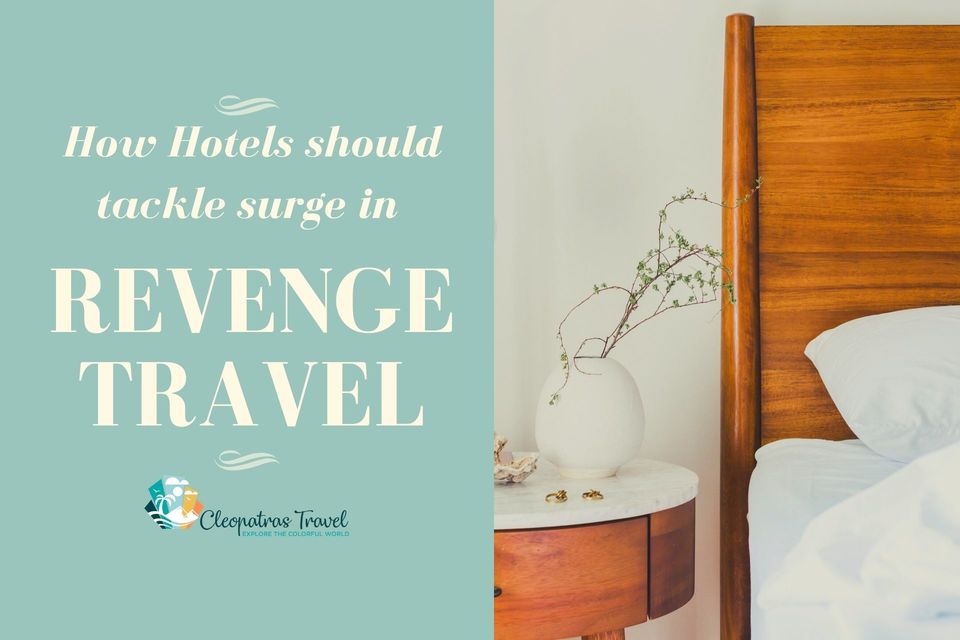 Because of COVID-19, several people had to postpone vacation arrangements they were looking forward to - whether it was a weekend getaway or a business trip.
In either case, new polls indicate that anyone who can continue to make up for lost travel opportunities after the crisis has passed.
As a result, the hotel and tourism industries are looking for a tsunami of "revenge travel" - people going on additional trips or splurging during the Corona Crisis because they had been denied the opportunity for too long.
Still, can demand to recover as fast as some tend to believe? Will the way people fly shift dramatically as a result of the pandemic? And how do hotels get ready to host their first visitors?
How hotels should react and plan
Although it is difficult to predict if and when demand will return, we may be sure that it will.
People will like to fly and enjoy themselves after being restricted during lockdowns and robbed of going. Hoteliers, on the other hand, must bear in mind the desires and preferences may have shifted.
Here are few ideas for making the most of the latest downtime.
1. Demonstrate to visitors what you're doing to keep them secure.
With COVID-19 already fresh on everyone's memory, improved hygiene efforts would be high on the focus lists of travellers. Tell tourists what you're doing to build a clean atmosphere to demonstrate that you're taking this seriously.
Promote staff training on keeping the hotel clean and dry, share how often places are washed, and utilize PSAs to allow visitors and staff to obey handwashing guidelines. This detail should be available on the website, social media, and pre-arrival newsletters, so visitors feel at ease every step of the way.
2. Include program centred around being secure and stable.
People may be more worried about their wellbeing than ever before because they will be involved in programmes and goods that will help them remain safe and stable, even though some of them will be costly.
Room service brunch, for example, is more appealing today because it allows you to skip queues at the buffet. A paid upgrade to this service might increase F&B revenue while still providing guests with a more convenient alternative.
Masks and hand sanitizer can become part of your amenity kit in the rooms. Alternatively, they may be made available as a premium add-on to raise additional sales.
Airport transitions in sanitized cars are another way to blend the ability to make travellers feel at ease and still raising extra revenue.
3. Create unforgettable experiences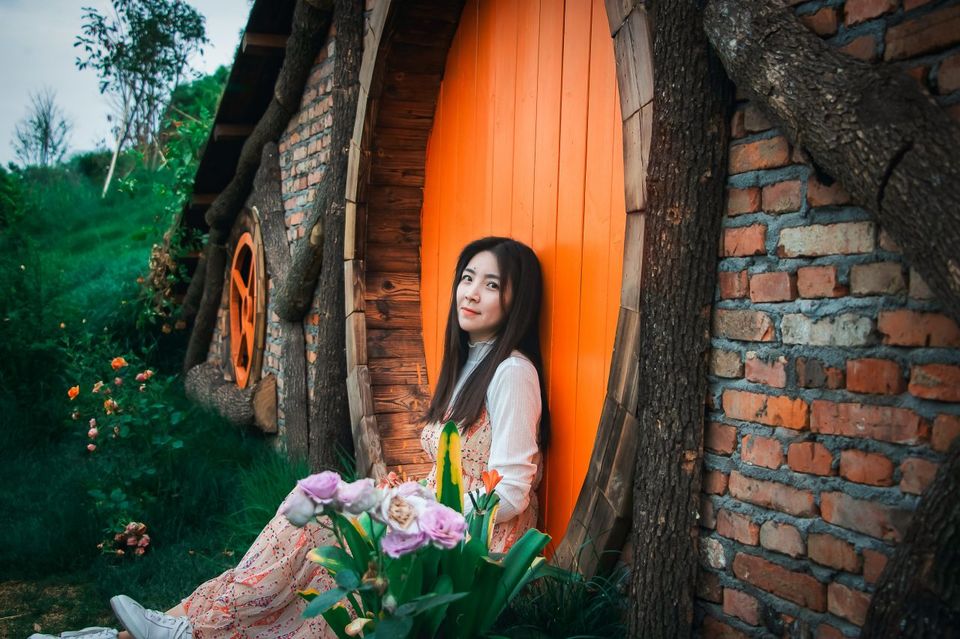 People were required to sit at home and were heavily restricted in passing the time during lockdowns and travel bans. Many people were irritated due to this, and they would want to rejoice at regaining their rights.
Others could have endured additional pressures and workloads through this period (consider both healthcare and frontline workers) and may now be willing to take a well-deserved rest.
It is now your responsibility as a hotelier to have the finest quality experiences for these visitors. You will do this in two respects.
Create 'treat yourself bundles' that invite visitors to splurge on items they may not have purchased otherwise. Dinner at the fine dining establishment, a spa treatment, a private outing, or any of the above may be included. Allowing visitors to personalize their stay with exclusive add-ons would not only maximize their enjoyment of their time with you, but it will also allow you the opportunity to increase total guest spend.
Although revenue management experts warn against offering outrageous discounts to preserve your prices, you can also find ways to provide excellent value to travellers, including those who have been financially affected by the recession but still want to fly. This can include 3-for-2 coupons for nights, meals, or other add-ons, as well as pre-paid vouchers with discounts, such as buying an F&B voucher for $20 and receiving $25, or booking a spa appointment and receiving a 20% discount at the snack bar. Feel free to be imaginative in this section!
Remember that personalized and attentive service is always vital, but it is even more so now. The first visitors who return will inform everyone how incredible their journey was and inspire them to fly as well. So, try your utmost to create as many good reviews as possible by providing outstanding quality and tailored deals.
4. Start Promoting Early
Although it is a massive obstacle, this break may also be an incentive to revisit some of the methods, try innovative tools, and introduce enhanced systems so that when things start up again, you are in more robust condition than ever.
This is particularly true when it comes to the ads. When things are slowing down, you should start dreaming about ways to recruit people as demand picks up. Don't wait for your competitors to launch advertising; instead, get in on the action yourself!
First, keep an eye on your business and listen to what local authorities have to suggest regarding the lifting of travel bans and lockdowns. This will assist you with developing a timetable for your campaign campaigns, ensuring that commercials and promotions are available on schedule. Then, since you'll be focused on your domestic market first, produce localized content and distribute it across outlets standard in your country or territory.
To gain momentum in your immediate vicinity, leverage your food and beverage venues and begin utilizing applications such as UberEats, Deliveroo, or your local counterpart. Aside from sales, this will also help develop your restaurant's popularity in your city and expand your customer base until things return to usual.
These early campaign campaigns may not have to be costly. You can use your current social networking account to grow a new one or start designing content to produce a new one. You may even be on Facebook, for example. Use your presence to engage with your audience and keep them up to date on how your property is going.
And how about interacting with your followers on Instagram or even TikTok, the newest social media platform, to explode in popularity? This entertaining app now has approximately 800 million monthly active users and has rapidly risen to the seventh position among the world's most popular social networks. Doesn't it sound like it's worth a shot?
5. Pay close attention to ROI and average expenditure per guest.
Since initial occupancy would be smaller than expected, a heavy emphasis on ROI and average expenditure per guest is critical for your company to thrive and expand post-crisis.
The first move is to determine where your most lucrative bookings come from. Which OTA or agent do your top spenders use to book their reservations? Where do you have the least number of cancellations? Whatever source it is, that is where you can direct your marketing dollars to increase the number of these high-ROI bookings.
Next, you can persuade visitors to invest more money in your establishment by providing them with relevant enhancements and discounts: the more robust your sales rates and related income, the more personalized the bid. Try several packages with various classes of guests for the most outstanding outcomes, evaluate what works by category, and optimize the offers. This may seem a difficult challenge, but this is where a method like Oaky will assist you in rapidly obtaining positive outcomes with a high ROI.
It's now your opportunity... which of these moves are you already taking? Which ones are the simplest to implement?
It's not so much a shift in motives as it is a stark disparity in people's priorities, which have been reduced to their most fundamental components. For, e.g., we may use inspiration to calm and withdraw from our daily lives. Previously, it may have been to relieve the pressures of college. Still, in the present situation, it is all about escaping the house to be in another location where the pandemic would not seem to be such a pressing problem.
Remember, this isn't an "everything or nothing" scenario. Any move you take will make your hotel perform a little better when business returns, so get started now!