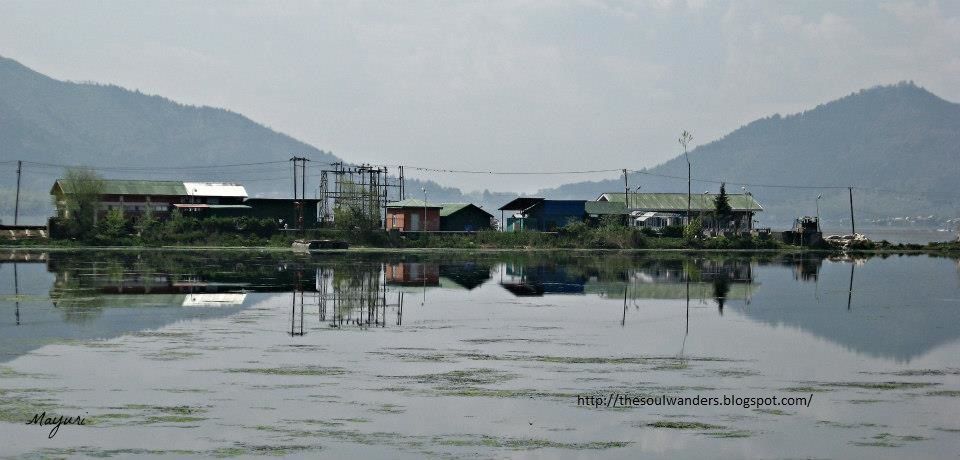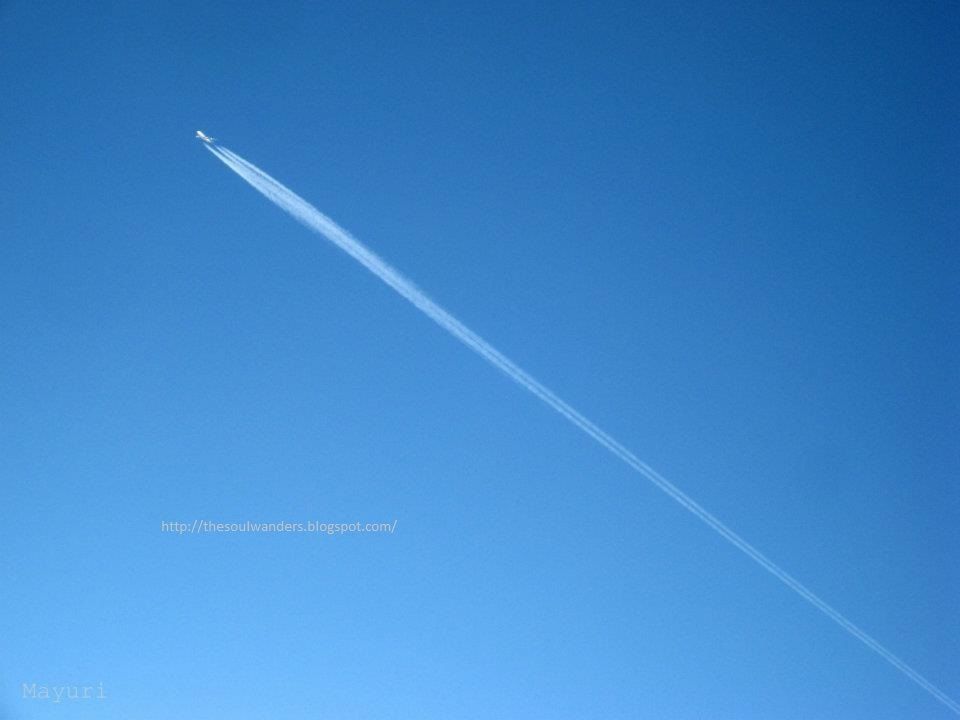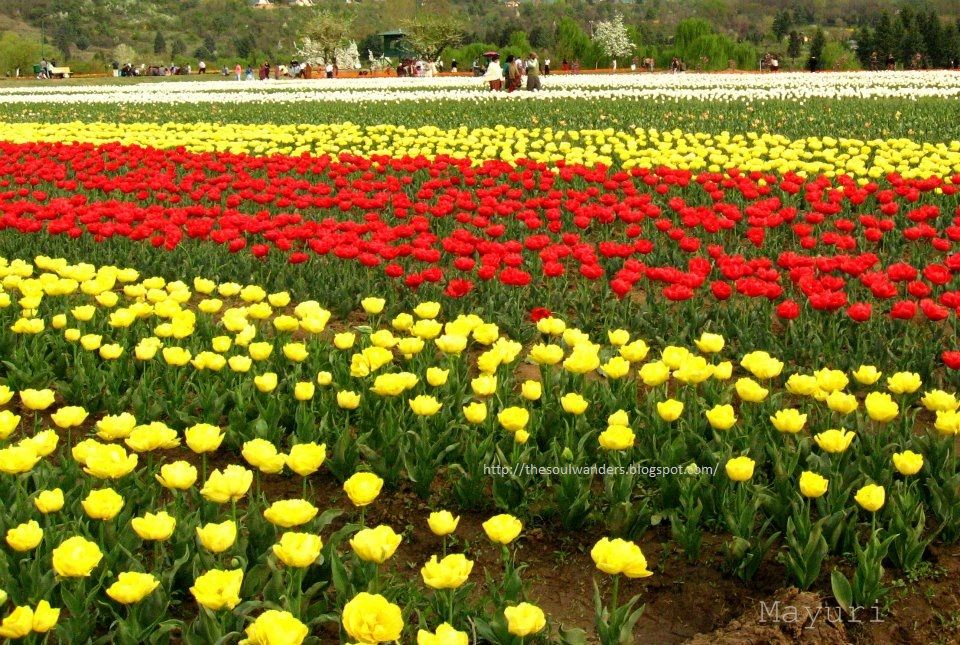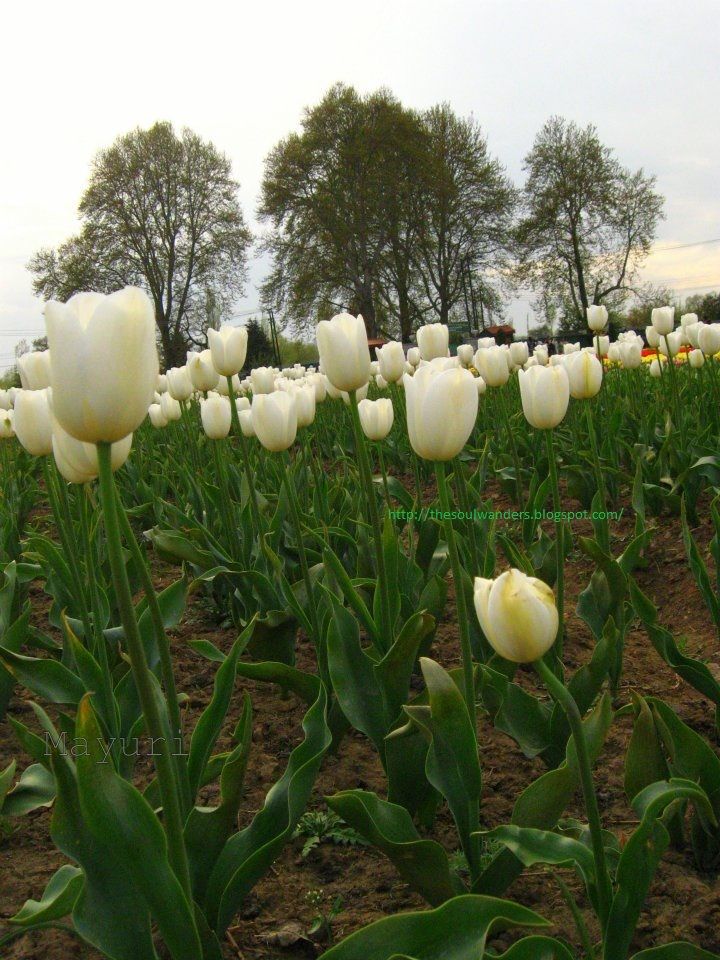 It is difficult to pinpoint the exact moment. May be when I first landed in beautiful Srinagar and was welcomed by that chill in the air or may be even before that when my co passenger offered me his window seat. Not to forget all those glimpses that Bollywood offered. Whatever be the reason, I admit I am smitten by this beautiful state of India - Jammu & Kashmir. Jammu has a family connection now with my sister married there. Srinagar and other part of the state always fascinated me. Last year when I finally landed in Leh, I fell in love with it even more. That's a different story; but for now let me look back when and how I fell in love with Kashmir.
It was during the Good Friday long weekend  in 2012 that I first landed in Srinagar. Jammu I had been before many times. But that was my very first visit to Kashmir. All thanks to Prim, who is another Kashmir fan and a veteran in the travel business, asked me to join her on a trip to Srinagar during the Tulip season. Thus I was on my way to my first trip to the beautiful Srinagar. But as luck would have it, both of us got different rows and I got a middle seat. The passenger next to me in the window seat was sleeping throughout the flight. It was only when the captain announced that we had begun our descend to Srinagar, he woke up. From whatever I could manage to see from my seat, I could see snow clad mountains at a distance and yellow paddy, small cottage type houses. He noticed me trying to see through the window and asked " First time to Srinagar?" I said " Yes". He very generously offered me his seat so that I could have my first glimpse of the valley from the sky. When I protested; he said " I insist and welcome to my beautiful valley." The patches of yellow paddy down, villages scattered around, snow clad mountains at far and a warm gesture of Kashmiri hospitality 35,000 feet above ground - I was falling in love with Kashmir. 

My first trip to Kashmir was, as I mentioned before, to see the Tulip Garden. This is Asia's largest Tulip Garden. On the foothills of Zabarwan Hills and near the famous Dal Lake, this tulip garden is sure a must visit at least once. It opens only during the month of April, when the tulips are in full bloom. The tulip garden is a complete riot of colours. It is as if God himself has spread acres of colourful flower carpets to welcome one and all the valley. I had my first cup of Kashmiri Kehwa (the fragrant Kashmiri tea) there. And then there are the other royal gardens in Srinagar - Nishad Bagh, Botanical Garden, Chashme Shahi, Mughal gardens etc. All are very well maintained and worth a visit. In one of my later trips, I and my other half, spent a whole day moving from one garden to another complete at the mercy of the Auto driver we hired for the day. That day we did full touristy stuff. That's another story. But trust me if anyone is in Kashmir during April, please make sure you go and see the Tulip garden once. You will not regret.
My first visit to Srinagar meant my first ever tryst with Kashmiri cuisine too and for a foodie like me, Kashmir is heaven.  My first meal in Srinagar was at Ah Doo's, an iconic restaurant in the city. It started in 1918 and still going strong. For the first time in my life I tasted Tabak Maaz which is Kashmiri fried Lamb ribs. The Roghan Josh never tasted so spectacular and not to mention Kashmiri Phirni. I loved every morsel. In the evening we had a "light" dinner of many varieties of kababs with Kashmiri naan in a small place where locals were eating. Next day we had been to Gulmarg. There we made the customary stop at Tangmarg for breakfast of piping hot maggi, bread omelette and tea. I am talking about 2012, maggi was still a part of our lives! On our way back from Gulmarg we again stopped at Tangmarg for lunch. This time we had Kashmiri Biriyani. That simple no fancy restaurant served such amazing biriyani that I and my friend both were floored. In my later visits, I relished that most succulent and flavourful Goshtaba at Khyber Himalayan Resort in Gulmarg. But by then I was already a fan of Kashmiri cuisine.
It will be really unfair if I don't mention about the invitation for dinner at a Kashmiri household. Prim had been to Kashmir many times and she has many friends there. One of the families invited us for dinner and served us chicken saagwala with homemade naans. This chicken dish was unlike any Chicken Saagwala that I had before. This was simple, yet there was something very rustic about it and I could still smell the aroma as type the words in my keypad!
My first trip to Srinagar was a short one. But when I was coming back I already knew that this short trip was just the beginning of a much longer fascination. Since then, I had been to Kashmir 3 more times and still has all the plans to go again and again.