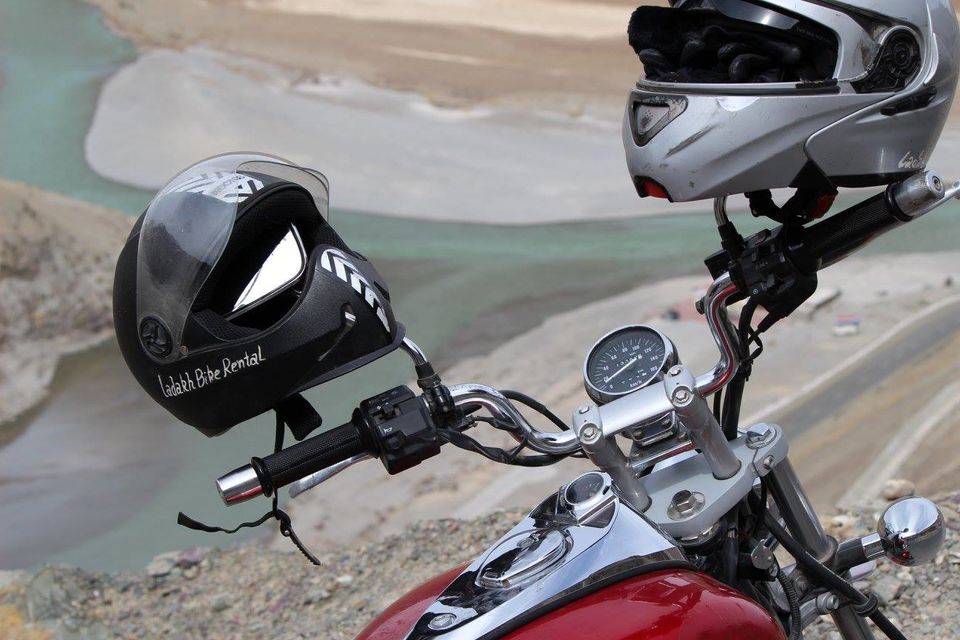 I travelled to leh this year in April. Following was our travel plan...hope it helps.
Day 1 , 16apr - we took a flight from mumbai to leh and arrived at around 0830.  The temp being 3°C after which we slept off and got up to a yummy lunch of khichdi. we went to leh market in the taxi and reached the market at around 1800 hrs and hired a bike avenger for Rs. 800.00 being off season. We roamed around the market tried gurgur tea and khawa at a local cafe and found out that the most of the shops close at around 1900 hrs(not being peak tourist season).. So by the time we got our bike ready we went to eat at lamyuru restaurant and tried their spicy Thai red curry with thupka soup and cookies from Gesmo and then headed back to our accommodation close to spituk gompa.

Day 2, 17 Apr - we started the day early at 0800hr on new shiny bike laden with caps mufflers gloves coat. Our day started with heading to  Sangam of Zanskar and Indus rivers, it's amazing to see the Confluence of the differently coloured rivers finally converging into Zanskar. The journey is as important as the destination and we enjoyed the cold desert scenery around us in the back drop of snow clad peaks. Took some amazing pictures. On the way we saw the magnetic hill and pathar sahib gurdwara and then headed to leh palace. After which we headed back to Gesmo, Fort Road, Leh market to hog on their delicious yak cheese pizza, capuchino and ginger mint honey tea. Next on the agenda was shanti stupa followed by leh palace and leh market where I shopped for a few turquoise earrings, necklace, and apricot jam, oil, cream and thornbuck jam from the Apricot organic store and then satiated our appetite with veg steamed momos and milk coffee. Lastly we visited the spituk gompa and headed back to the comfort of our warm room... The climate had drastically changed from the what it was during the day and this has to be taken care of while clothing. There were sudden cold winds and cloudy overcast as against the sunny day..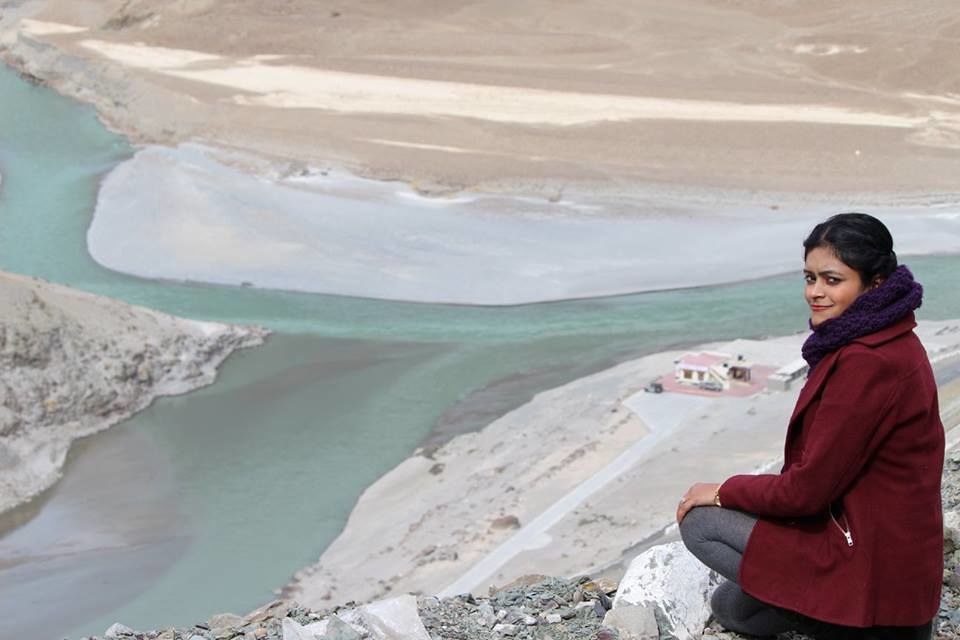 Day 3, 18apr - strong winds and rain followed by a chilly day awaited us. This and the previous days climate change was related to the snow fall at khardungla . We started the day early since we had to cover a lot of monasteries as far as hemmis on our bike. We first headed for Stok Monastery and museum. The museum was closed and we were informed that it will open on 1 may. Our next stop was shey palace followed by thiksey monastery where we interacted with the monks and clicked pictures smile emoticon. Our final stop was hemmis monastery which was beautiful and huge. I would say that the highlight of our biking experience was riding on the manali leh highway to reach hemmis. We also stopped at the 3 idiots Rancho 's school in between. We started our journey back to leh at around 1700 hrs and made it to leh market by 1830. We rushed to Gesmo for thukpa and sizzler to melt our frozen bodies. Finally we headed back to our rooms not without purchasing 'The hard yak cafe' T-shirt. This was the last day of our biking experience and completion of the monastery circuit we had planned. We experienced scarce hail all day at intervals but we did not get wet.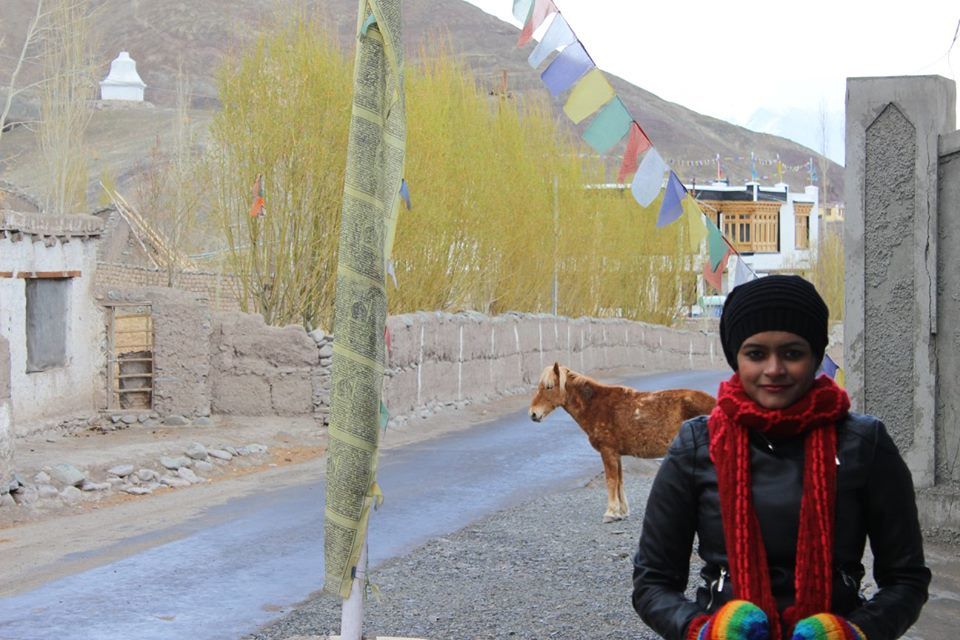 Day 4, 19 Apr - the sun shone brightly today. At 0900 we returned our avenger to  'Ladakh bike rental, Fort Road leh market' and procedeed to khardungla in our hired innova. After photo ops at khardungla we reached partapur (artillery unit, 5 medium regmt) and took the day off for resting.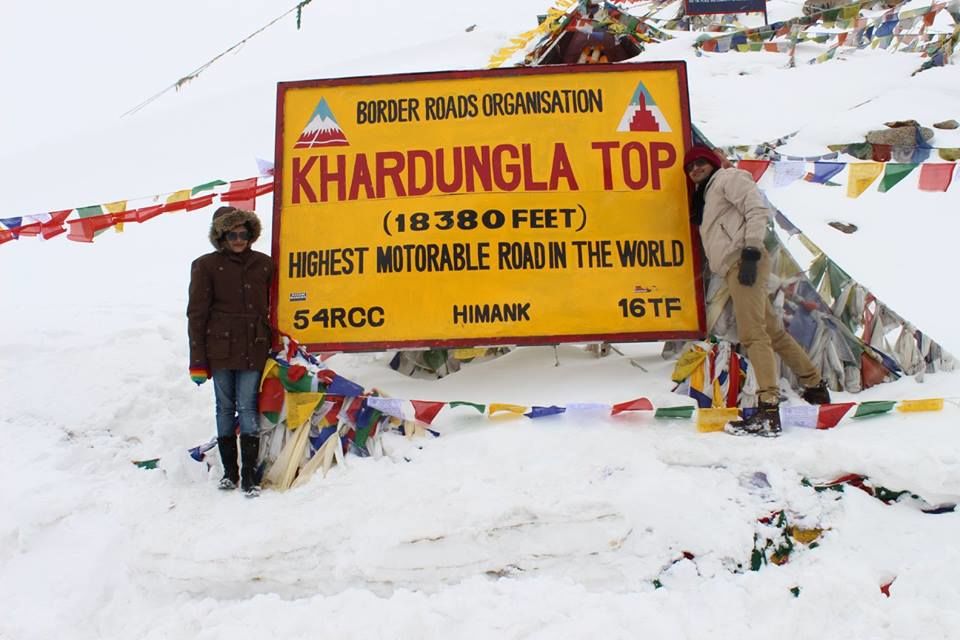 Day 5, 20 Apr - this was a beautiful sunny morning in the nubra Valley despite the snow fall at night. Our first stop was Panamic springs. Visiting the hot springs first thing in the morning was exciting. The hot spring kitchen serves a few eatables, Where I had khambir bread jam with gur gur tea. Then we proceeded to Samstaling monastery and diskit monastery. Lastly we went for the desert safari on the two humped bactarian Camel.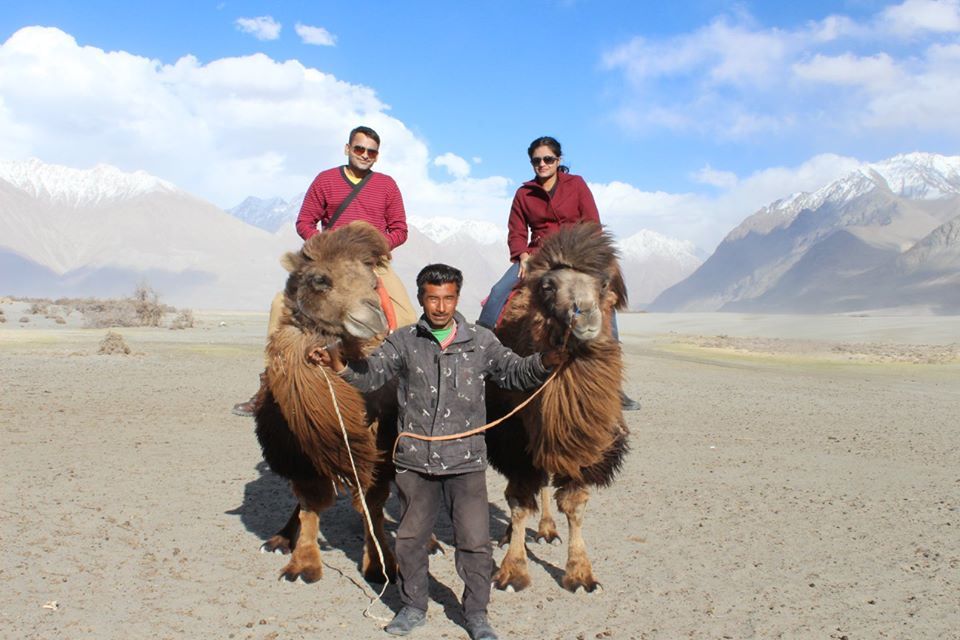 Day 6,21 Apr -
We left for thoise where we saw the airstrip for ops of IL  and MIs  for supporting  siachen.  After which we proceeded to tangtse where we stayed at hotel Dothguling(hotel that hosted the cast of 3 idiots when then visited for shooting at pangong tso lake).

Day 7,22 Apr - after breakfast we checked out off our hotel to visit pangong tso lake followed by changla pass at 17500ft and then back to leh.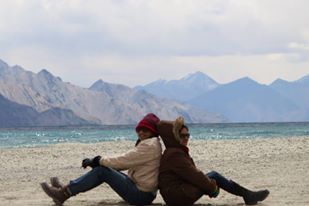 Day 8, 23 Apr - we woke up to a generous sun.  First we proceeded to the alchi monastery. Then we went to the leh market for our last day shopping.

Day 9, 24 Apr -  flight back to Mumbai  :(
LIST OF ESSENTIALS:
Passport size photos.
Identity proof documents
Driving license
vaseline
anti emetics
chocolates/toffees/candies/dry fruits
sun screen -SPF 50 or above
a scarf to cover your face as protection from the sun.
enough woolens
a good cold cream
caps and mufflers
a medical kit - dettol, band-aid,crape bandage, moov, soframycin any other meds that you might need
sun glasses to protect you from snow blindness.