It was in March, 2018 when after a hectic Friday at work, I had to catch a late night bus from Delhi to Dehradun on a chilly winter night. Trust me the excitement at work was unmatchable that day because I was heading to my favorite place, the mountains.
This time the plan was to summit Nag Tibba also known as Serpent's Peak. It is the highest peak having an altitude of 9,915 ft, in the lesser Himalayan region of Uttarakhand state and a region of Bugyals.
It was the first time I was going to summit a peak. In addition, I did prepare myself for it over past weeks before I headed to the Himalayas. It wasn't so easy with a busy job however, as they say where there is a will there is a way.
It took me six hours from Delhi to Dehradun which is at a distance of 275 Kms. During winters we did encounter fog while driving to Dehradun. At 5:30 am, I reached the beautiful city Dehradun, and the morning was cold and one of its kind of morning.
I could see the most desired views of the warm colors in the sky as sunrise was about to happen over the mountains. As Dehradun is situated in the foothill of Himalayas.
It is capital of Uttarakhand. The city is nestled between a tributary of Ganga on the east and the Asanriver, a tributary of Yamuna on the west. And is a beautiful place to witness changing landscapes with mesmerizing sunset and sunrise.
My trekking guide picked me up from the Dehradun bus stop at 6 am and we drove towards Pantwari village, the starting point for the trek. Distance between Pantwari and Dehradun is 96 kms. It took us another 3 hours and 20 mins to reach Pantwari as it is a hilly terrain.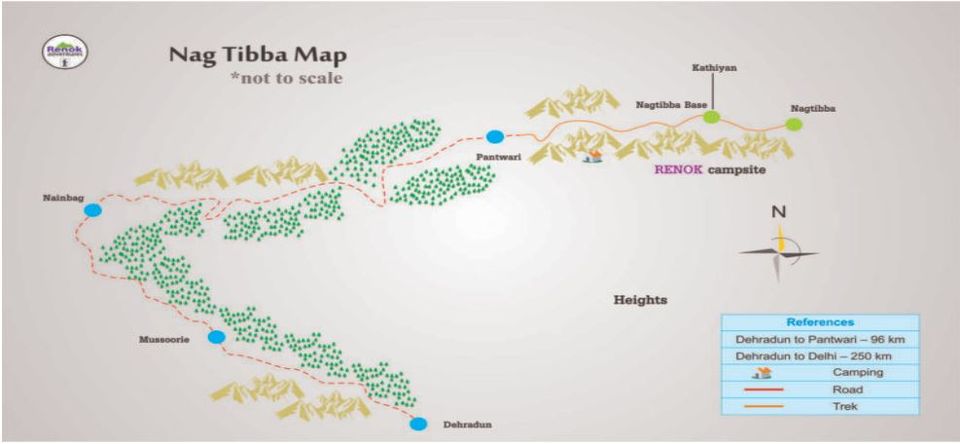 After reaching Pantwari we took a small break before starting to trek. My co trekkers also gathered at the point and got ready with their trekking gear. It was a nice and bright morning with decent wind speed by the time we started to climb. It was an 8 km trek each side from Pantwari to Nag Tibba summit. And our plan was to trek for 6 km on day one.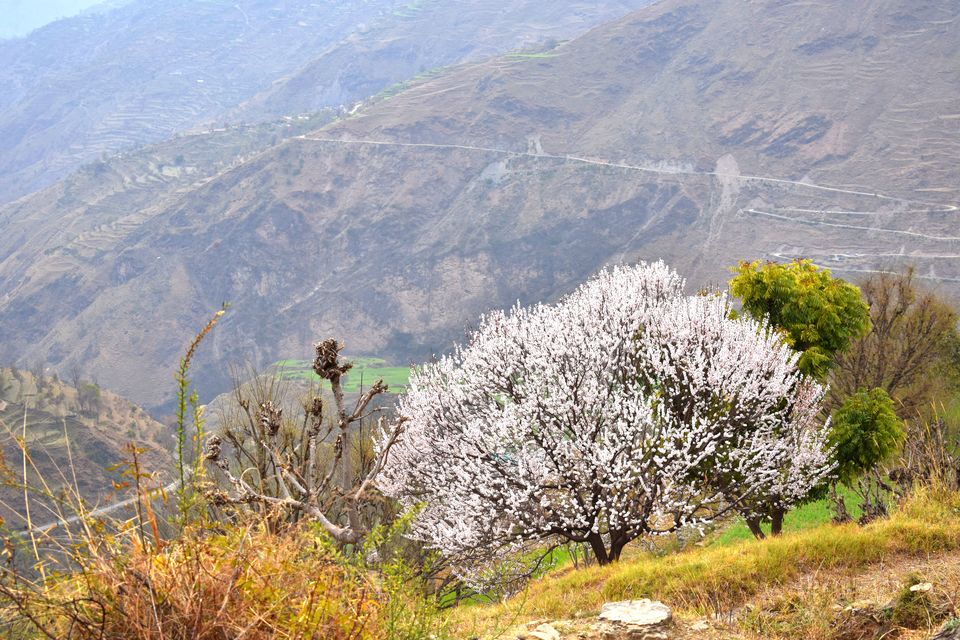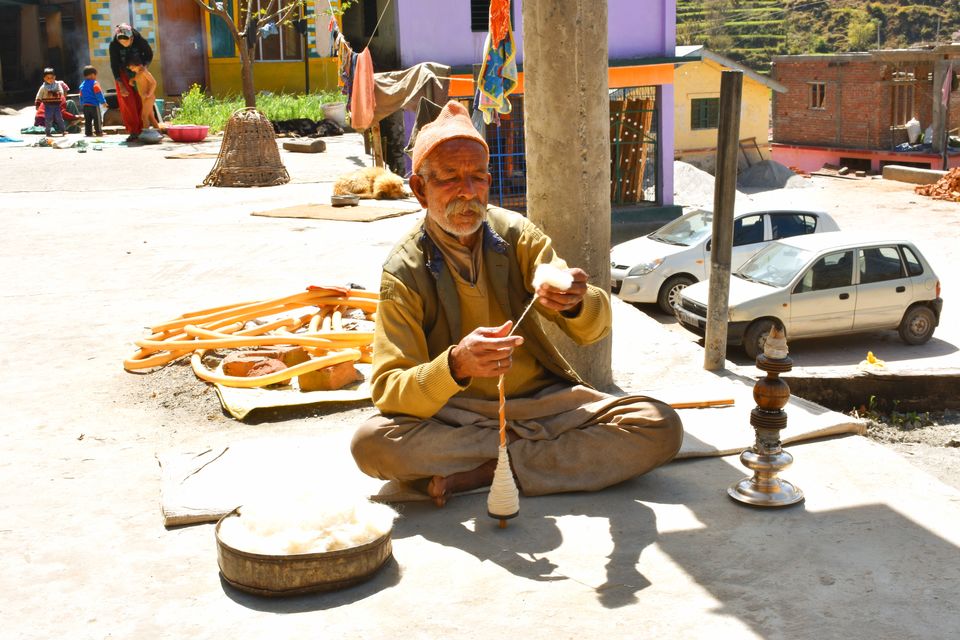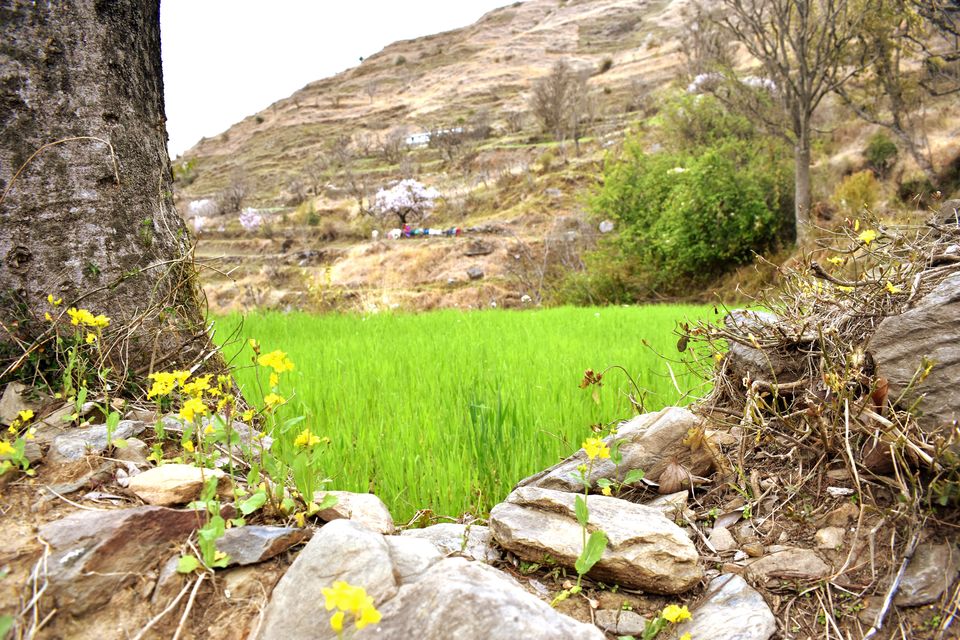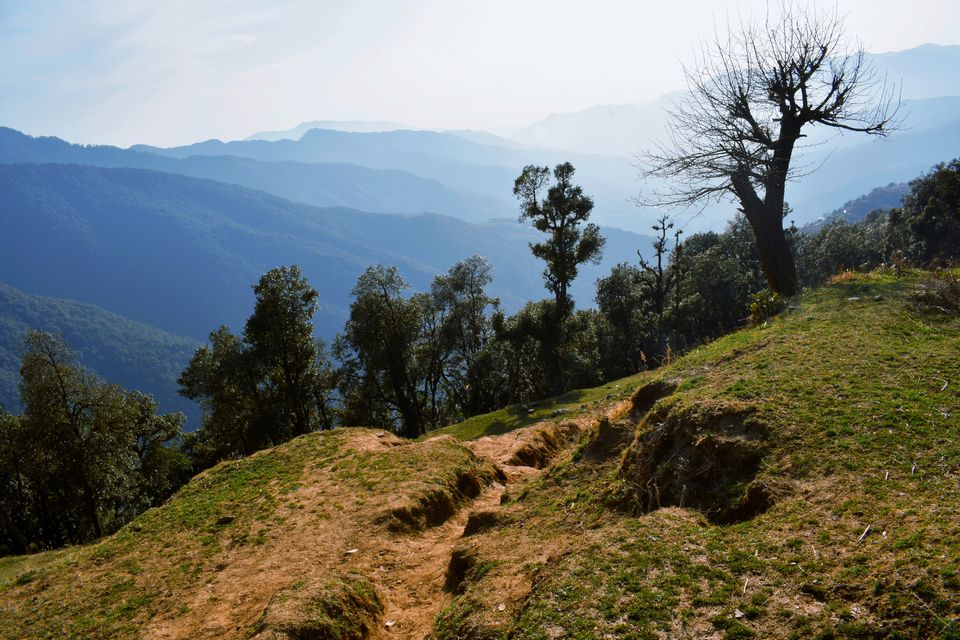 The trek started with a lot of enthusiasm, even though I didn't have a sound sleep as I did night travel. We trekked through small villages, beautiful view of mountains and some dried water passages. The landscapes had more browns than greens during winters because of snow, which was visible on the higher mountain peaks.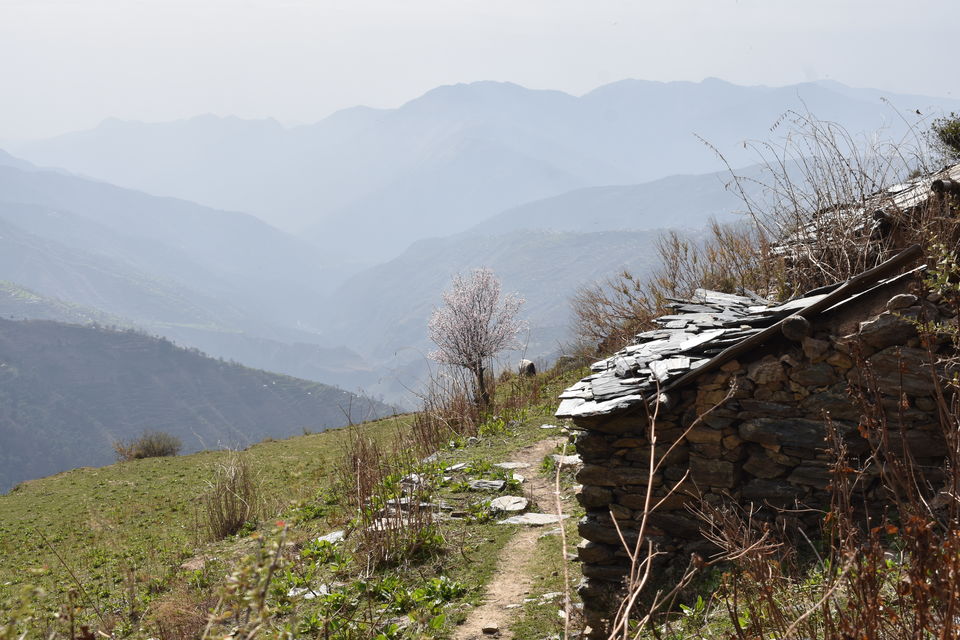 The topography kept on changing from rocky mountains to forest trails, open grassland and through trees loaded with Buransh flowers, adding a bright red color to the brown canvas.
Note: Buransh flowers is of great medicinal importance. It has antioxidant, anti-bacterial and anti-inflammatory properties.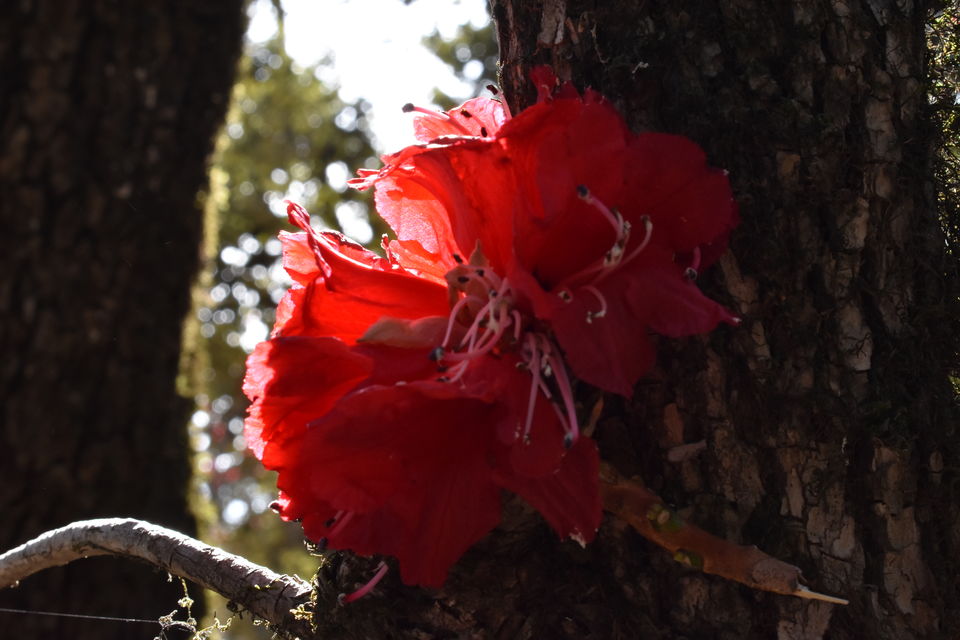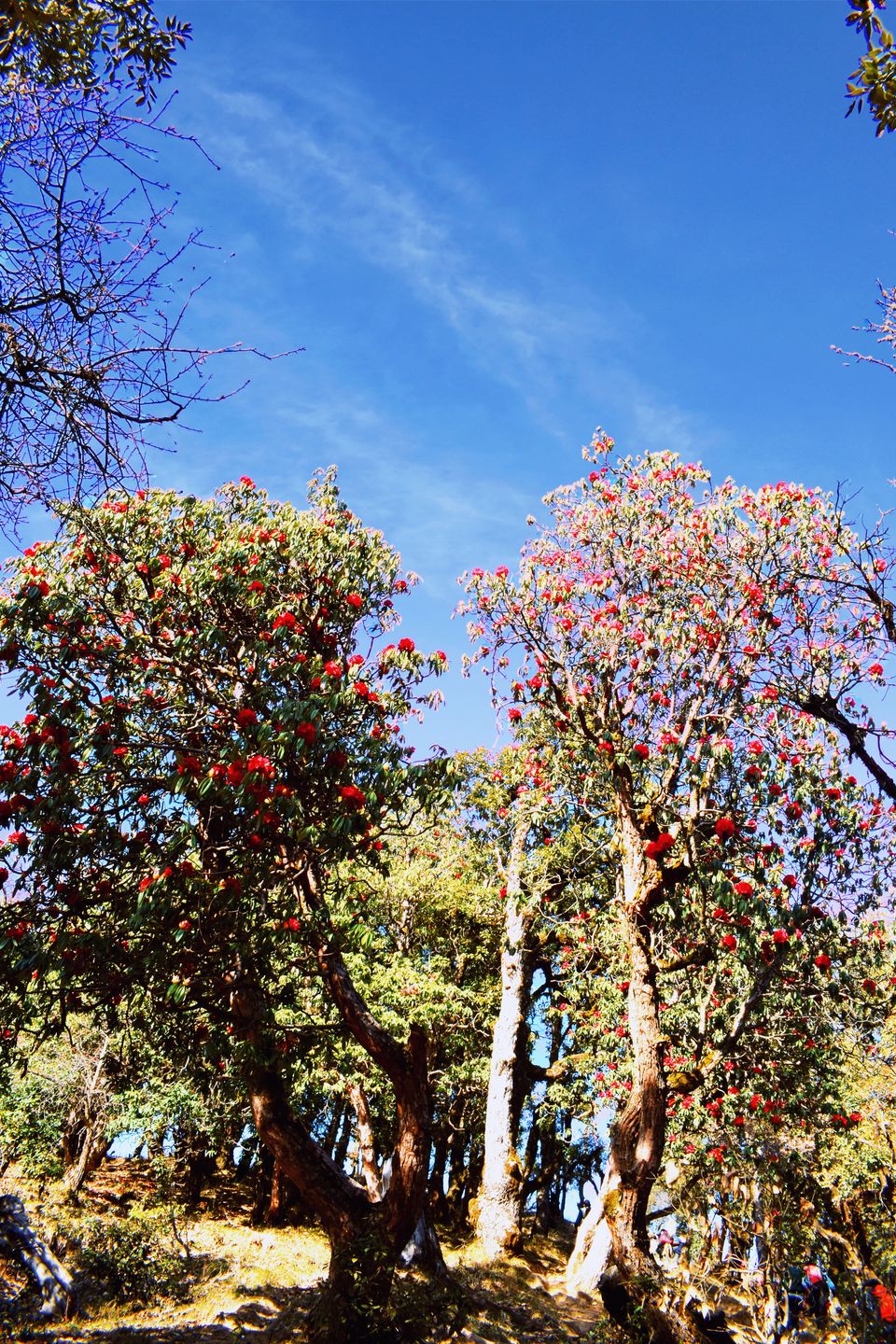 Some quite steep climb in between for a km was quite challenging with my bag on my back. It was very difficult to climb the rocky path. I crossed a village called the Goat village, it had very cute goats (laughs), and they trekked with me for a while.
After 6km trek, we reached the spot where we had to pitch our tents. It was around 5 pm and we sat down at the base campsite to soak some sun and had tea. Slowly the sun began to set and mist started to cover the orange tinted sky.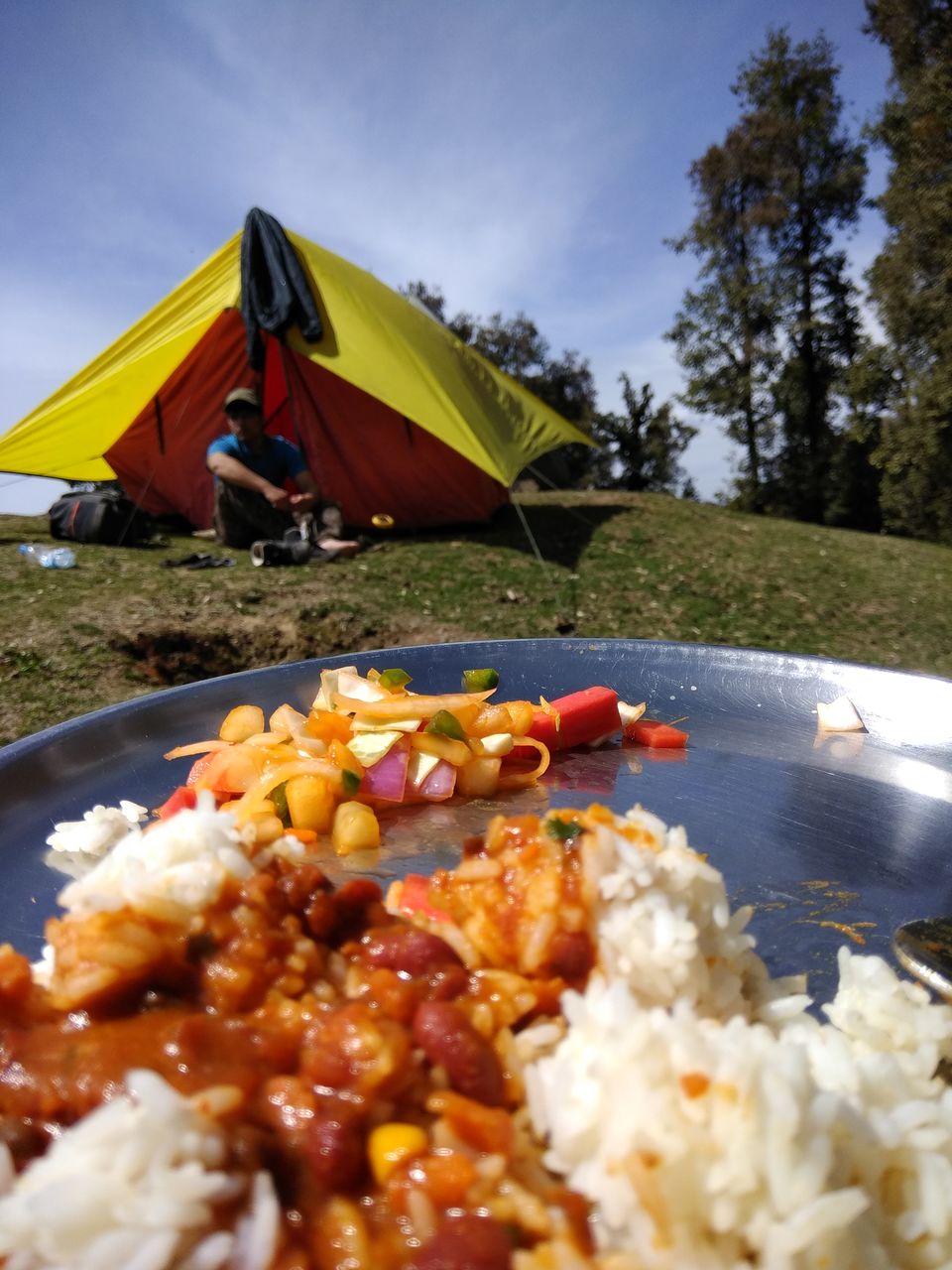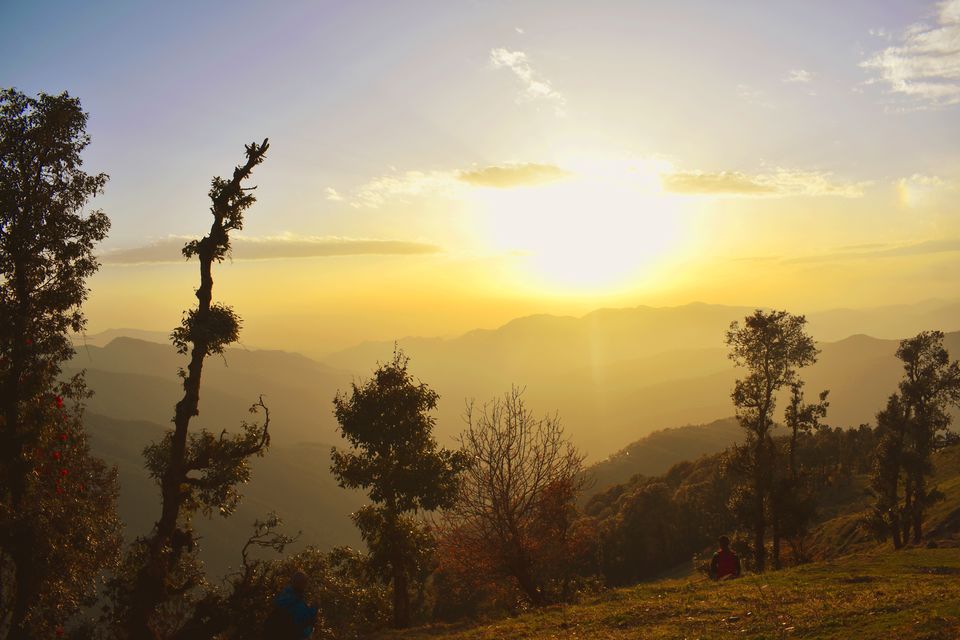 The night sky was more than beautiful. The campsite was at a strategic location from where when I looked down I could see entire Dehradun and above me, there was star-studded sky.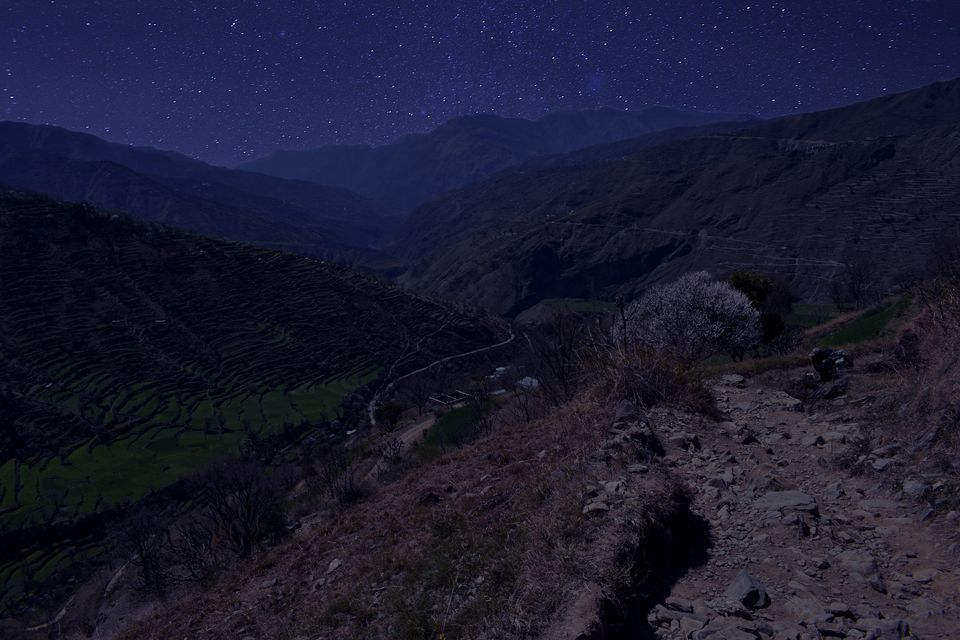 It was a dark sky with no light pollution, which made it easy for me to witness all those stars. It was just like a dream, I wasn't able to believe my eyes. I saw so many stars after a very long time. The child inside me was so happy to follow the shooting starts, I trekked 10-15 shooting stars that night before moonrise. We had dinner by the bonfire in a cold night. And that feeling of finding happiness in small things was a unique experience for me.
First time ever in my life I was in the mountains, sleeping under the sky in cold weather. This memory of me wrapped in my sleeping bag looking at the sky in the cold night is very special to me. And I named my brand 'The Himalayan Cocoon' which is in a way inspired by my experience that night.
The Summit morning started with a beautiful sight of the moon as we woke up before the sunrise and had to start to trek towards the summit. We left our camp at 5:30am after a light breakfast. Summit was still 2 km away and it was a snow covered trail through trees.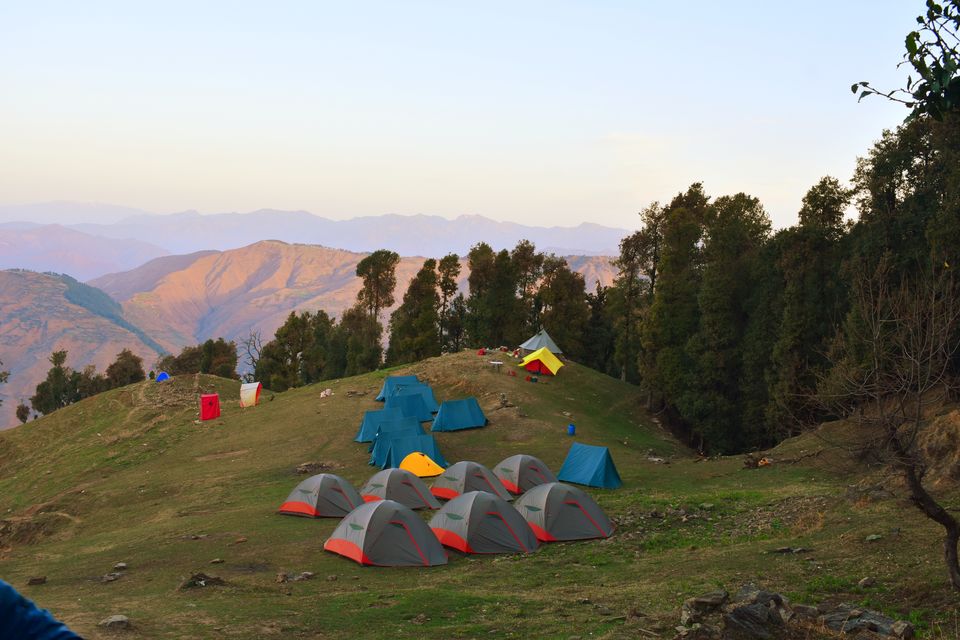 I would say the last 2 km of the trail was the most difficult as the path was getting narrow and old snow had converted into ice at many places. Also, the path that was exposed to sun was quite slippery as the snow melted. It was steep too, which increased the difficulty even more. The entire team helped each other to have a safe climb through tricky trails. Moreover, I feel this is just so amazing about trekking that one get to see team spirit even if you are climbing with unknown people. And yes, I did see a red fox during the trek.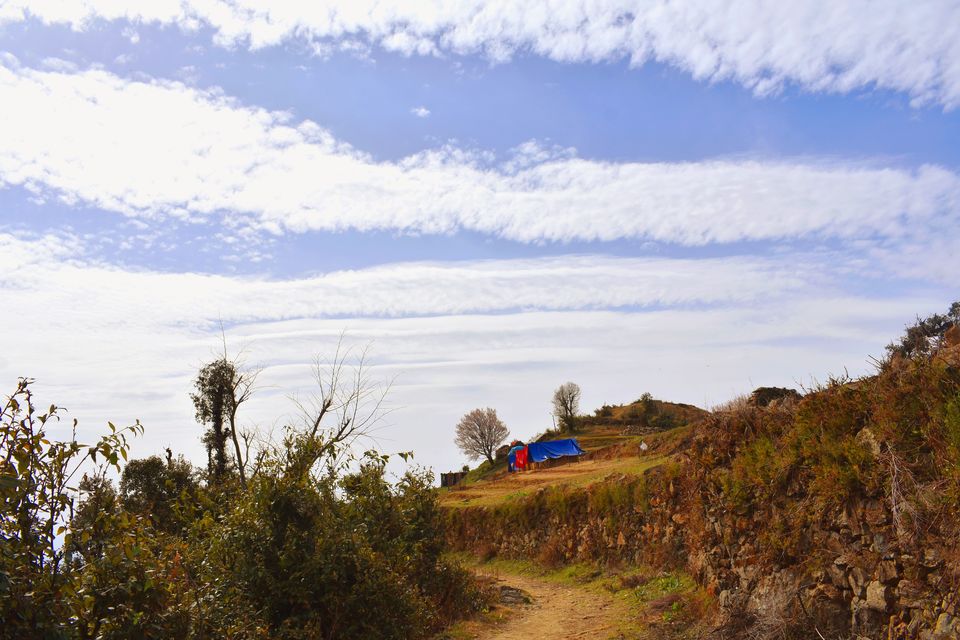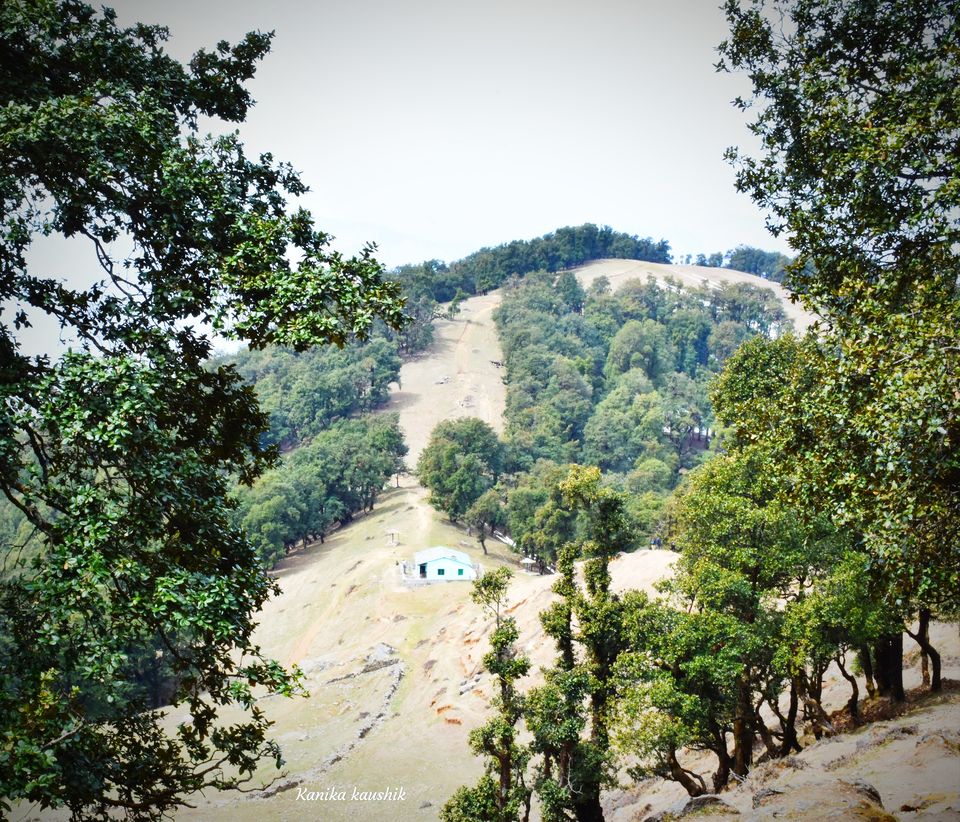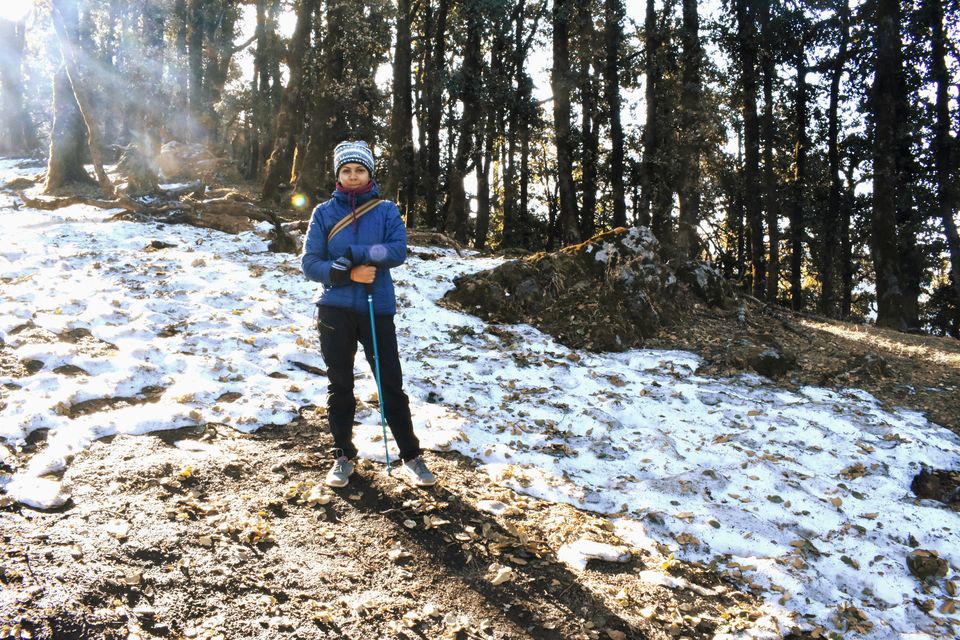 We reached the summit past 8:30 am, the sight at the summit was spectacular with a 100-degree view of snow-capped Himalayan ranges. We were lucky to get clear sky so we could see peaks such as Swargrohini, Bandarpoonch, Kala Nag, Srikantha, and Gangotri. Kedarnath peak in the north, Doon valley and the snow peaks of Changabang. We spent good time absorbing the snow covered peaks, wind, sun and the joy of summit of Nag Tibba.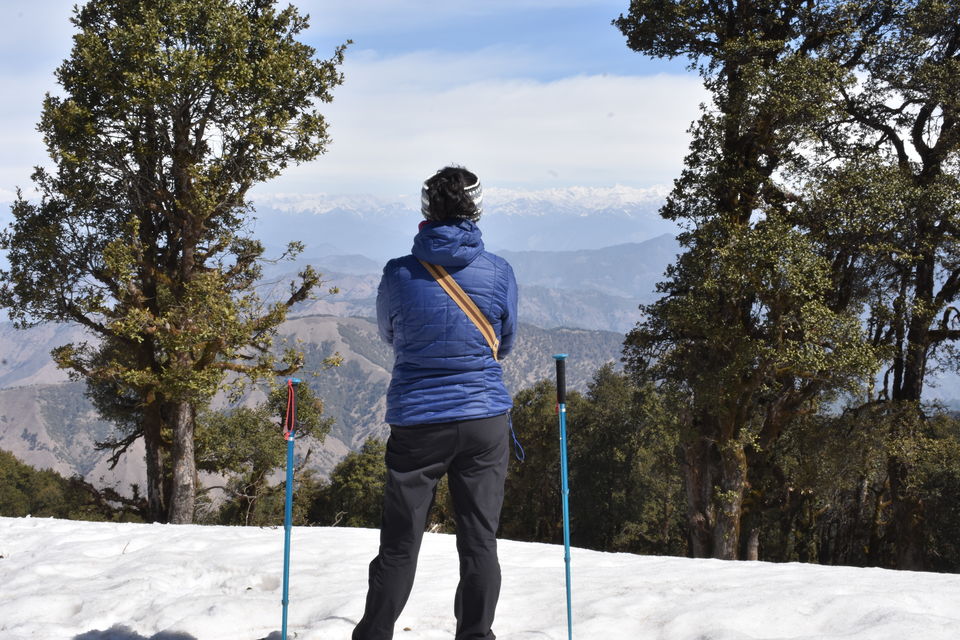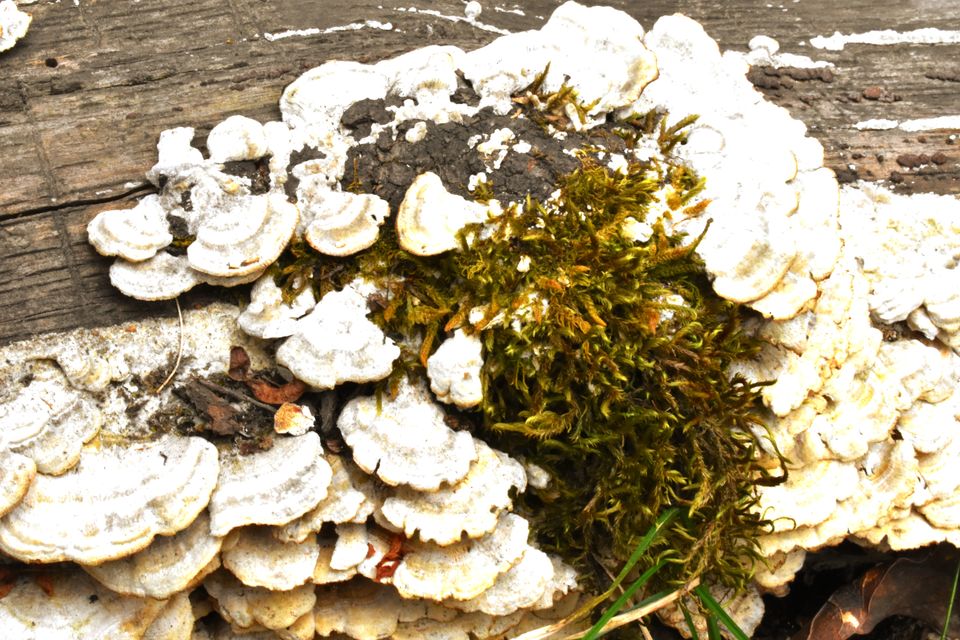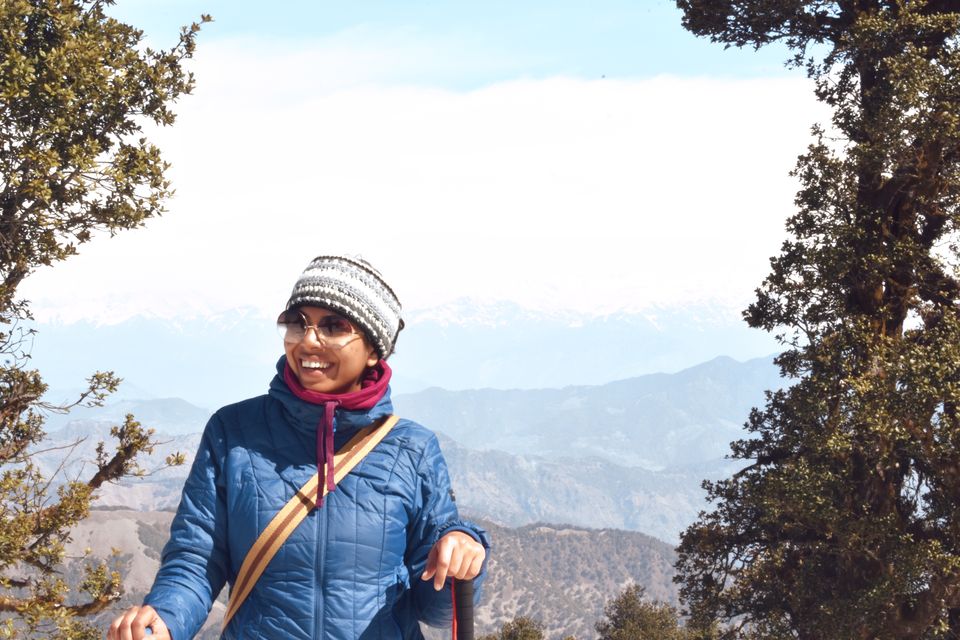 There was a small Nag temple at the peak, as the name of the mountain signifies Snake God. The locals have a festival dedicated for the temple and during summer, they come to the temple to give their offerings to the Snake god. The villagers also have a small temple downhill on the name of the snake god. Therefore, while descending from the summit we took another route and visited the temple.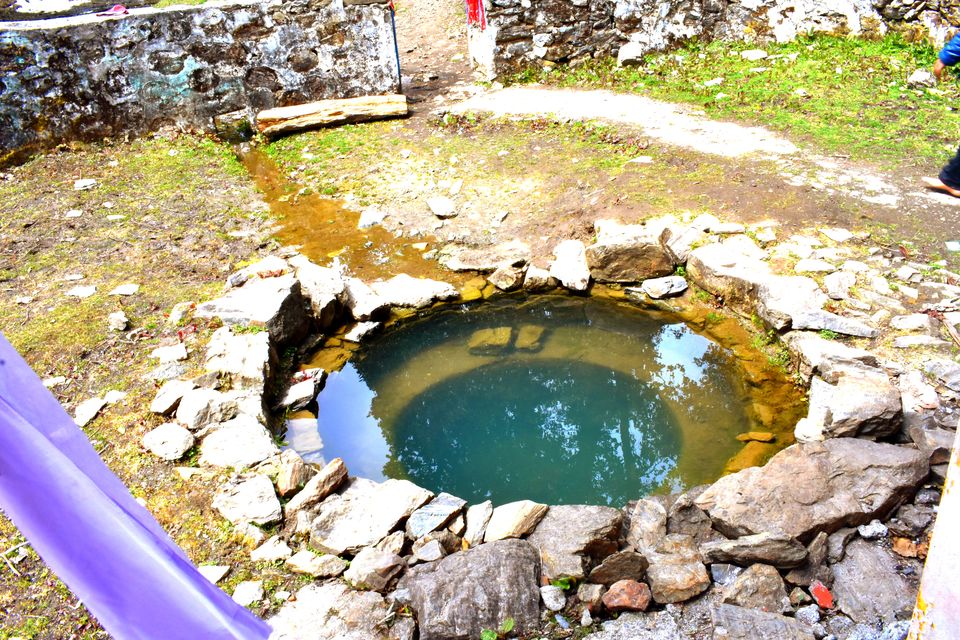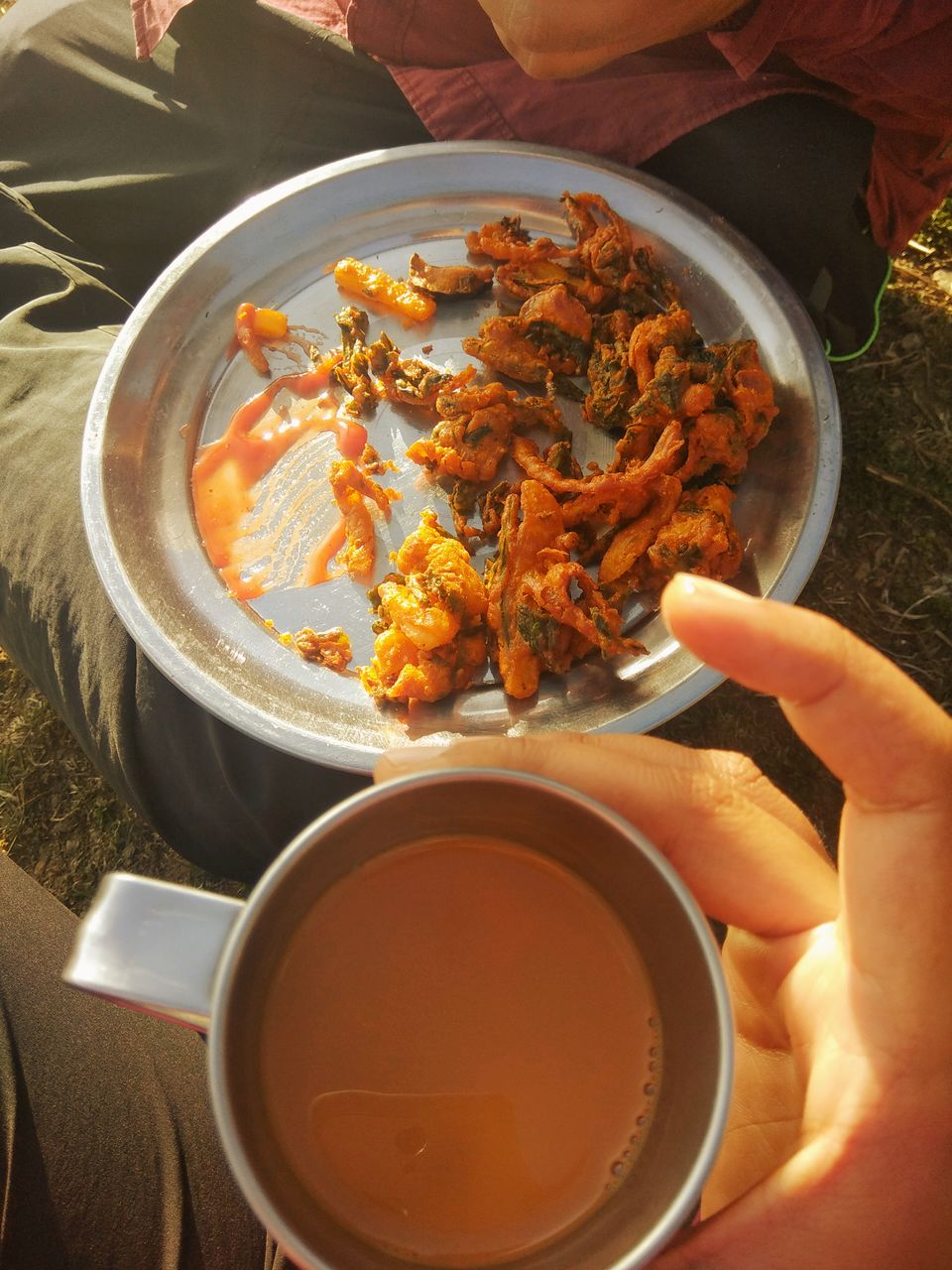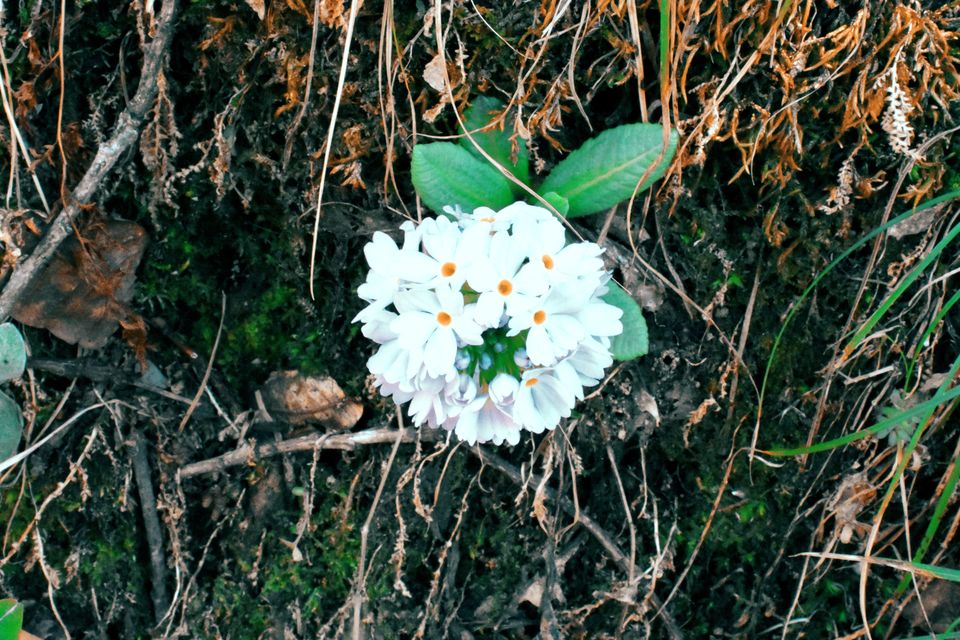 The same evening after reaching Pantwari village I left for Dehradun and took a late night bus to Delhi as I had to join work on Monday. But this Monday didn't give me any Monday blues as I was so happy about the way I spent my weekend. And that's how I managed to summit Nag Tibba over the weekend.
Thank you for stopping by and reading my travel story :)
Keep visiting for more :) :)
Connect with me here :)