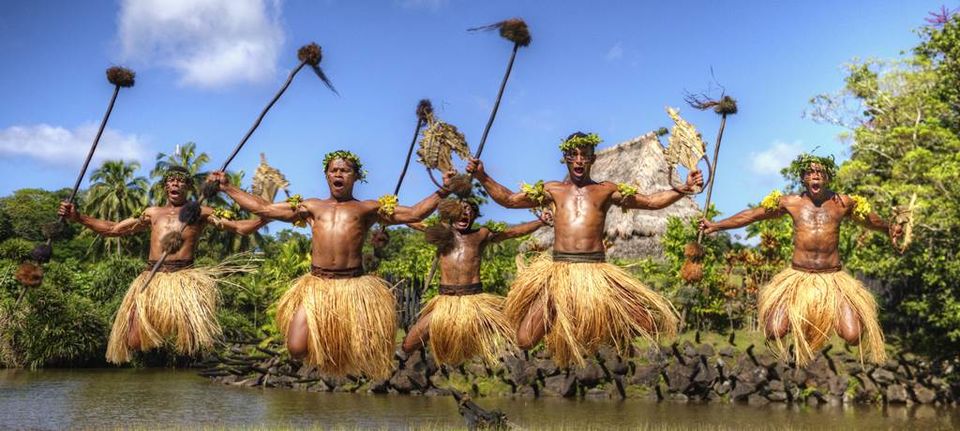 'So what's your first impression of Fiji?'
'Everyone is so smiley. Why are people so happy?'
'Because we live in paradise. What more could a person want in life?'
Sat in the back of a taxi driving from Nadi International Airport, my first exchange with a local in Fiji is one of my most memorable.
Staring out of the window I didn't fully comprehend what the taxi driver had just said to me. Sure I had heard about how beautiful Fiji was but in my ignorance I thought, but Fiji is a poor country, they don't have much, how can they be so happy?
Little did I know at the time that this trip to Fiji, a small, developing island country in the South Pacific Ocean, would be the beginning of a profound realisation for me about what it really means to have nothing but at the same time have everything you could ever need.
More than just an idyllic honey-moon destination
Once thought of as just the perfect honey-moon destination with its 5-star rated hotels and resorts, in recent years Fiji has become increasingly popular with backpackers, in particular those travelling in Australia and New Zealand. And with more budget accommodation springing up catering for the backpacking cohort, Fiji is quickly establishing itself as a great place for today's young, budget backpacker.
Getting In and Around Nadi
Nadi International Airport is the main gateway for International travelers to Fiji. For most, Nadi is a brief pit-stop before heading straight out to experience Fijis magical islands, however there is benefit in hanging around for a couple of days. Local buses are cheap, plentiful (although they are not too reliable) and easy to use. Don't hesitate to ask a local if you get stuck, they will be more than happy to help out. Alternatively you can make use of Fijis 'share taxi' system and get more closely acquainted with the locals.
Get down and dirty in Sabeto
Forget splashing out on a fancy spa in an over-priced resort and head to the foothills of the Sabeto mountains for a frolic in the natural hot springs and mud pools. Not only are they said to have therapeutic benefits but by spending some hours covering yourself in warm, silky sludge you're down to leave feeling as happy as, well, a pig in mud.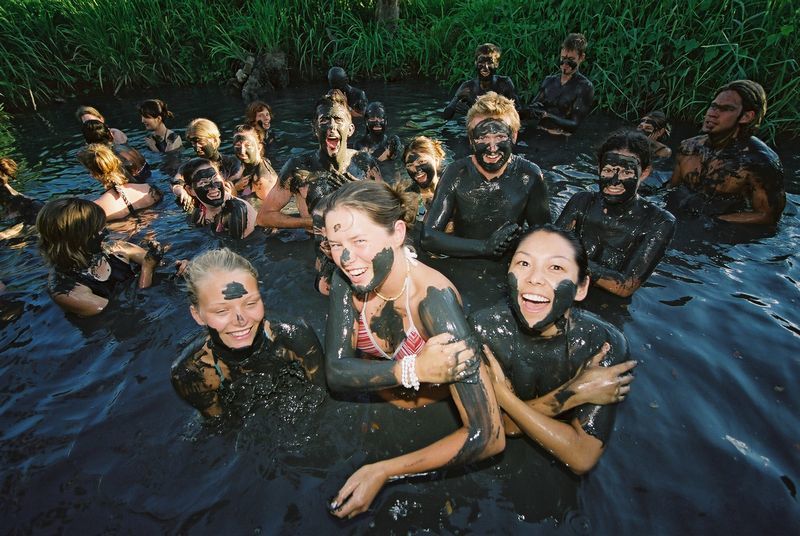 Staying in the mainland, Nadi
Staying with a local family had to be one of my favorite and most memorable experiences of my trip to Fiji. I got lucky upon my arrival at Nadi Airport where I met a local family who invited me to stay with them for the night. It was through this chance encounter that I got to experience the ultimate of Fijian hospitality and was made to feel part of the family. There's something about the developing world that fosters an untouchable community spirit and this is especially true for Fiji. It's an experience not to be missed.
Thankfully though you don't have to hang around public places hoping to get picked up by a local anymore you can just have a look at Couchsurfing and contact a local host to arrange a stay instead.
Nadi offers a variety of budget hostels
A night at Bamboo Backpackers offers a taster of the beauty of Fiji. Just 20 minutes from the airport (most accommodation offers free airport transfers so be sure to take advantage of this), Bamboo Backpackers is guaranteed to get you onto 'Fiji time'. It's located just a minutes walk from Wailoaloa Beach and is perfect for experiencing the laid-back, care-free local attitude. You can also pick up a local boat to take you off onto the Islands from right on the beach front. Be sure to enjoy a fresh coconut from one of the local sellers whilst you wait!
There are 15 words for 'heaven' in Fijian and 'Yasawa' is the first
So there's no surprise then that the Yasawa Islands, a collection of Islands to the West, are a popular choice among backpackers and budget travelers. Cultural shows, snorkeling, partying all night long, relaxing, diving, whatever you're in to, there's an island for it. With each one of the islands being as beautiful as the next you really can't go wrong when deciding on which ones to visit so just jump on the Yasawa Flyer and get exploring!
Relax on white-sand beach, snorkel in turquoise-blue waters
Cheap accommodation is available on most islands. A night in a dorm on Mantaray Island Resort on Nanuya Balavu Island for example will cost you around 1,400 rupees. This was one of my personal favorite island stays. The staff are amazing, the food is fresh and delicious, you can snorkel or kayak in the day and be dazzled by the fire-dancers in the evenings entertainment. The views alone are worth a hundred times the cost!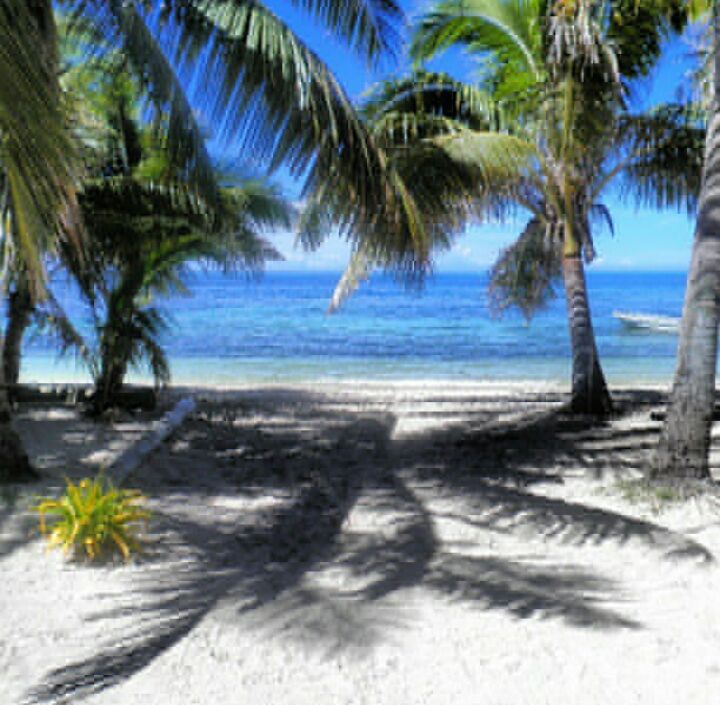 Party all night in the middle of the Pacific
Beachcomber Island is a tiny Island with a massive presence. Known as 'Fiji's party island' Beachcomber is the place to be once the sun goes down. The Island is literally one big party. Surrounded by the crystal clear waters of the Pacific Ocean here you can party like a local without worrying about disturbing your neighbour. A night in a dorm beds at Beachcomber Island Resort costs around 4,000 rupees and includes all meals.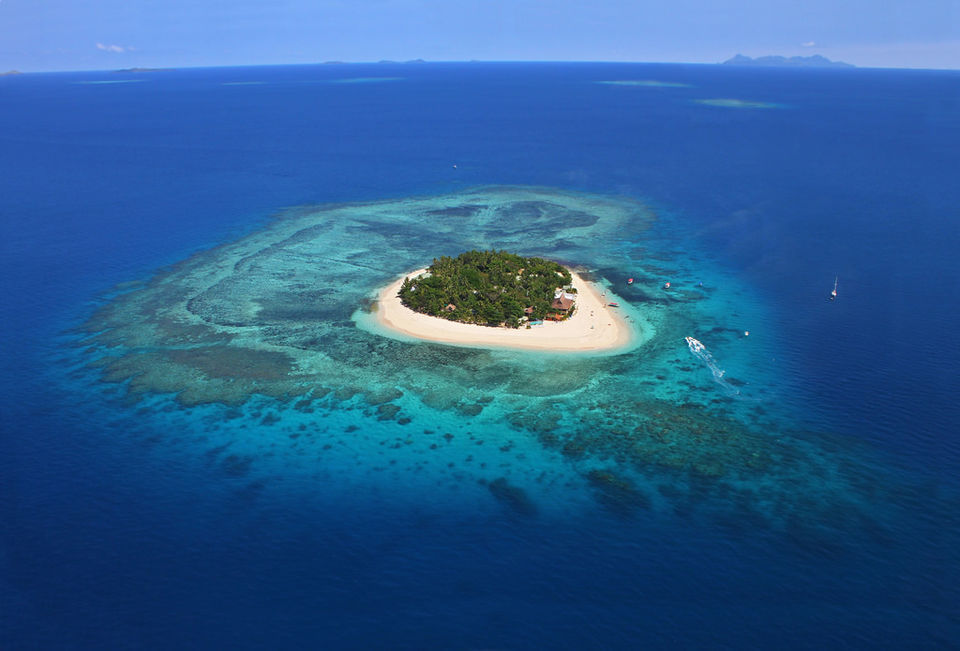 Enjoy the pleasure of doing absolutely nothing
If late night parties and hangovers is not your thing then you can head to one of the quieter, lesser-known islands for ultimate relaxation. Snorkel with sharks on Kuata (or Barefoot) Island where dorm beds cost around 1,800 rupees at Barefoot Kuata Island or stay in a beachfront Bungalow at the stunning Barefoot Manta Island on Naukacuvu Island for around 3,400 rupees.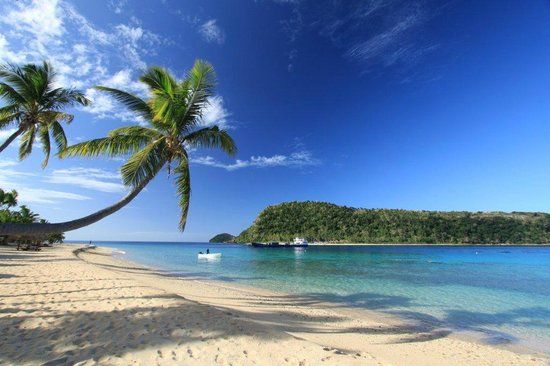 Fiji is a love affair that you'll experience forever
When it comes to holiday romances, Fiji was my first love. Long after my tan had faded, the memories of long, lazy days, even longer wild nights and happy, smiley faces stayed with me.
On my way back to the airport to catch my departing flight out of Fiji I picked up a local newspaper and read something that sums up perfectly the spirit of Fiji,'we might not be a developed country, we might not have the best in the world, but what we have is what others spend their lives searching for. MAGIC.'
And magic is certainly what Fiji has to offer.
Some helpful tips for your trip to Fiji
- No visa is required to visit Fiji for Indian nationals.
- The majority of accommodation on the islands will include all meals.
- It's advisable to book all accommodation and boat transfers at least 2 days in advance. There is typically just one boat per day doing the rounds and it can get quite busy.
- Most importantly, SMILE, you're on Fiji Time.