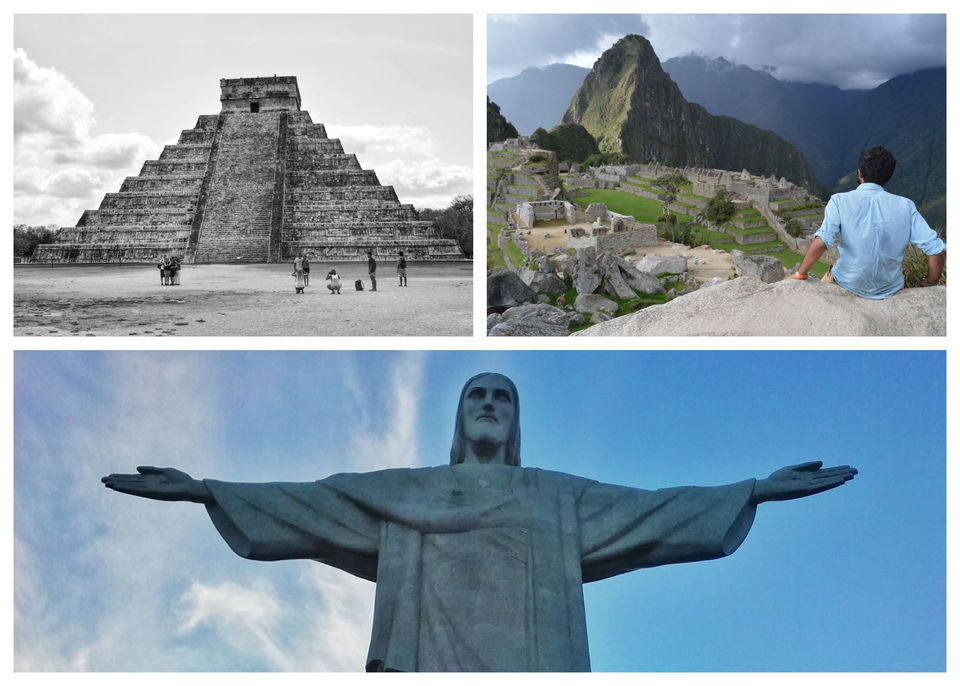 On 13th August 2015, I landed at the Mariscal Sucre International Airport, Quito, Ecuador with a pocketful of money and barely any Spanish. I had neither a plan nor much of an idea about Ecuador. I chose Ecuador because it gives visa-free entry to Indians. I stepped out of the airport and the Andean wind gave me wings. I knew I had the freedom I needed to truly explore this magnificent continent of samba and San Martin, Pele and Patagonia, Amazon and the Galapagos, Incas and Guaranis, Machu Picchu and Mapuche. Little did I know that I was stepping into a year-long love affair that will take me to Brasil, Paraguay, Bolivia, Uruguay, Argentina, Chile, Peru, Colombia, Mexico, Guatemala, Belize and Cuba.
Why Latin America though
Latin America comprises of 20 countries from Mexico to the southern tips of Argentina and Chile including the Caribbean Islands. It is a part of the world that is woefully ignored by Indian tourists and travellers. So, why did I skip Indian travellers' (glorified tourists rather) favourites Western Europe and Southeast Asia and went to Latin America?
Curiosity! How do people live on the other side of the world? What do they grow and eat? Their languages, legends and folktales? What kind of music they dance to and what are their poisons of preference? The changing landscapes, vast oceans, expanding glaciers, soaring peaks, isolated islands and a vast jungle and its deep-lying secrets. I travelled throughout Latin America with a child-like enthusiasm. The second reason to pick Latin America was Spanish. One language from Mexico to Antarctica bar some exceptions. The final reason was the cost of travel. Latin America is almost as cheap as India.
How I paid for 12 months of travel
Aah, the question we love to ask: "How did you pay for your travels?" First of all, it was a budget trip with the usual shenanigans like public transportation, hostels, Couchsurfing, cheap restaurants, local beers, camping and hitchhiking.
2 Months, 6000km, ₹15,000: My Incredible Hitchhiking Story
But, travelling costs money. I landed in Ecuador with some savings and decided to take it one day at a time. I travelled for three weeks without a care in the world. On the 21st day, I made the mistake of checking my bank balance. I knew something had to be done. I spent some time at the Plaza de la Independencia contemplating on how to make money. That is when it struck me.
Selling dabelis in the plazas
Dabeli is a mashed-potato sandwich native to my hometown of Bhuj, Gujarat. The very next day I bought potatoes, spices and two dozen hamburger buns to prepare dabelis in the hostel kitchen. I was sceptical so I just prepared 24 dabelis. I put them in a silver tray and left for Plaza de la Independencia. In two hours, I was sold out. I pocketed about $26. But, the locals didn't like the idea of a mashed potato sandwich. So, the very next day I improvised and prepared vegetable sandwiches with local veggies and sauces. In 30 minutes, all 24 sandwiches were gone. The number of sandwiches I prepared and sold rose with time. I did it until I had enough cash to move on to Brasil.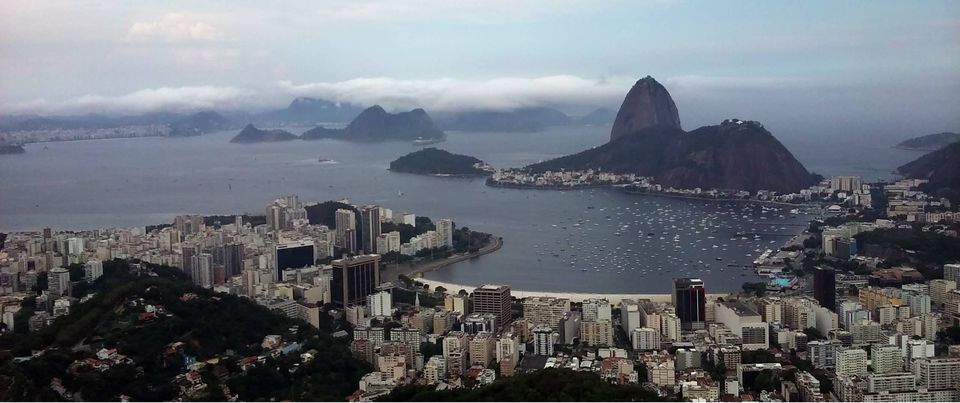 Brazilians are known for their free-spirited nature and their love for spirits. I bought cheap cachaças (local Brazilian rum) and infused it with spices, flowers, coffee beans and even chocolate. I left the infusion untouched for at least five days before selling shots of it in hostels, plazas, streets and even outside bars. I charged around $1 per shot. It was the quickest and easiest way to earn there. And, the people I met and the stories I heard filled my heart and my pocket.
Teaching English in Bolivia
One of the shortcomings of our generation is that we look for all the answers on the internet. We have stopped talking to people and discussing our concerns, ideas and feelings. There are a ton of websites that provide English teaching positions all over the globe. But, the procedure is long and tedious.
I jumped the queue and headed straight to where the need was. I spent time in the poorer neighbourhoods of La Paz searching for a school or institution that can utilize my skills. I found one that was happy to employ me for two weeks to give structure to their English curriculum. I happily obliged and they paid me handsomely for my efforts. It was a very satisfying feeling helping people who needed it most. It fills your heart with the joy that words can't describe. Somewhere in a faraway country, you are shaping minds of the future. I couldn't hold back my tears the day I left.
Sandwiches in Santiago de Chile
I followed the same procedure that I did in Quito, Ecuador. I will utilize this space to throw light on two things. Firstly, I can't emphasize enough on how important it is to learn the local language. It's the only way to understand the culture in an organic way. It also broadens your horizon and shows you ways to earn money catering to local needs.
I will share a short story. It had been a week selling sandwiches in Santiago. I had built a bond with other sellers in the plaza where I sold. I told Isabela, a lady who sold sweaters there, that I am leaving for Peru tomorrow. She burst out in tears. We talked about many things in the week I was there and she thought I was there for the long run. She sold female sweaters only and insisted that I take one for a girl I might encounter on the road. Knowing my luck, I humbly denied her gift.
Sacred Valley is a valley close to Cusco that most tourists either avoid altogether or visit as a day trip. This valley harbours authentic culture and the time-forgotten way of living. You feel like you are stepping into a time machine. I spent a week exploring tiny villages and hilltop hamlets in the Sacred Valley. I helped homestay and hotel owners put their properties on booking.com and Airbnb. In return, they either paid me or gave me a free stay with three meals. In one town, someone spread the word that I am helping hotel and homestay owners put their properties on the internet. In a few hours, people all over the town were looking for me. It was a fantastic feeling seeing the smiles on their faces as I taught them the internet.
An Indian Traveller's Guide To Visiting Machu Picchu on A Budget
Marketing lessons in Cuba over rum and cigars
Whenever someone asks me what place or country resonates you the most, I say Cuba. Cuba is what I crave. The way things were back in the 90s. No internet, radio transistors, music on the streets, people chatting in verandahs, kids kicking a football and everyone eager to have a conversation. Cuba still practices the art of living that we have long forgotten. Cuba es Amor! Cuba is love. Due to the lack of the internet, Cubans are unwary of the ways of the world. Which is why some of them don't know the best way to deal with tech-savvy foreigners.
I spent a few hours in the Mercado Artesanal (Artisans Market) in Havana talking to some of the artists and sellers. They were lacking the basic business nuances required to deal with foreigners. Now, I am not a sales or marketing expert but I shared what I know. I didn't want any money from them. They were struggling to make ends meet. We rather settled for some Havana Club rum, Romeo y Julieta cigars and promises to meet again in the future.
Those 12 months were the best 12 months of my life. I experienced rich cultures, spoke exotic languages, travelled through otherworldly landscapes, traversed Amazon rainforest, swam with sharks, spotted penguins, hitchhiked endless miles, camped next to roaring glaciers, made friends, fell in love, broke my heart and really learned a lot about the diverse continent and its people. I have a thousand and one tales to tell. But, some other time, some other place, we will have a bottle of fine red wine, a bonfire and stories of a foreign land that I tried to discover and understand.
Ready to go around the world in 2020? Click here for the ultimate 2020 bucket list!