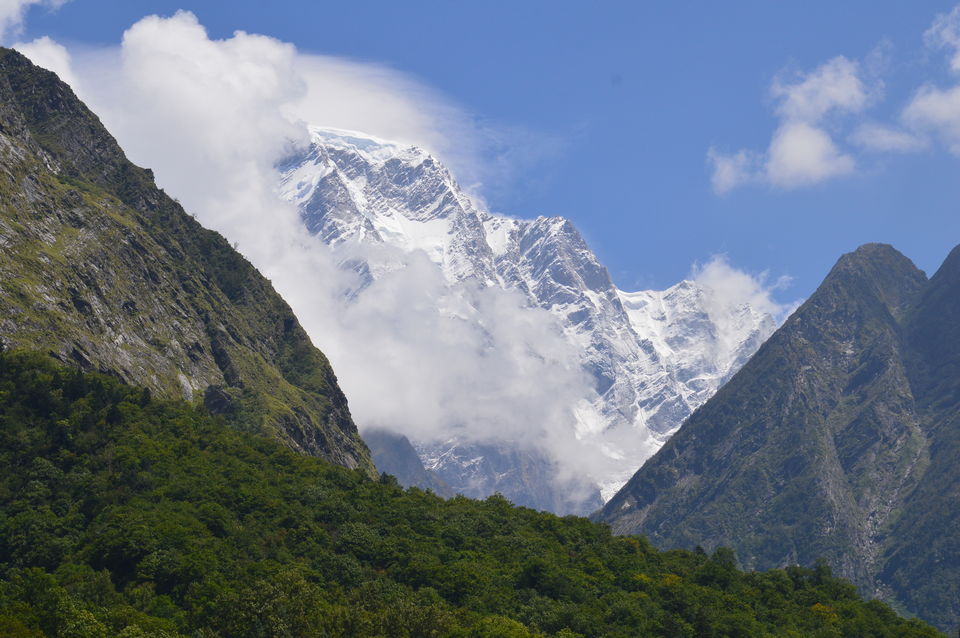 In a far away land

mountains define me,
sitting by the river
and listening to the nature
Oh hey ?
Where am I,
Sometimes I feel I am the
Mountain, standing at
Thousands of feet above.
Maybe I will catch my dreams sooner when
more mountains join together.... The route is long
But how far have I gone ?
I will keep moving on...
I still think of the days when my eyes glued to one of the most charming valleys of Uttarakhand ,India during the monsoon season. Long time ago, Valley of flowers was back of mind and it rejuvenates my soul when I reminisce about my journey.
One a fine Sunday morning I decided to take the trip to this heavenly place along with 11 more friends
Delhi- Joshimath(Chamoli)
Day 1 – I took a bus from the Kashmiri Gate Isbt ie Delhi – joshmimath. Joshmimath is a small town in the district of Chamoli, Uttarakhand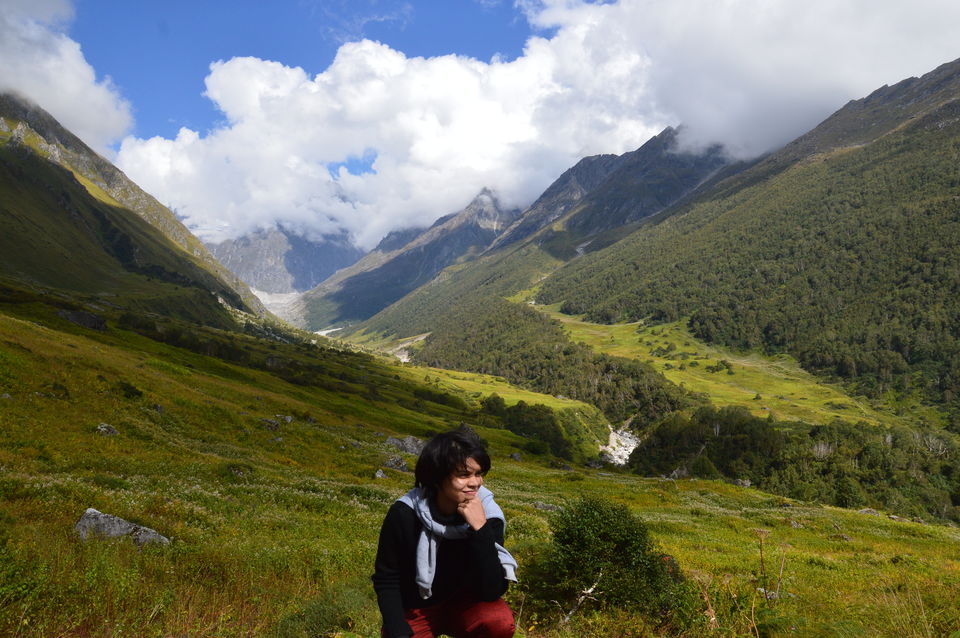 The bus fare was around 600-700 only if you the ordinary bus.
Joshimath- Govindghat- Gangharia
Day 2- After reaching Joshimath, you can either stay in hotels or head off to trek to the first Base Camp of Valley of Flowers ie Ghangaria. The adrenaline rush was soaring so high in each of us that we forgot our long tiresome bus journey from Delhi. There were smiles on my friend's faces because of the composure in that place; everyone went exhilarated for the rek. But before reaching Ghangharia , one has to drive to Govindghat by road.
That's where the main trek starts from(Govindghat- Ghangaria ) Distance 13km( 8-9 hours)
Trekking is not easy even if it's the easiest of one. Preparing your body is highly recommended to avoid acute mountain sickness (AMS). Few of my friends were tired and weary but I kept glancing at the gorgeous landscapes, I knew I wanted more as I was approaching towards heaven. Stars were glaring, milky ways were too prominent as I reached Ghangaria..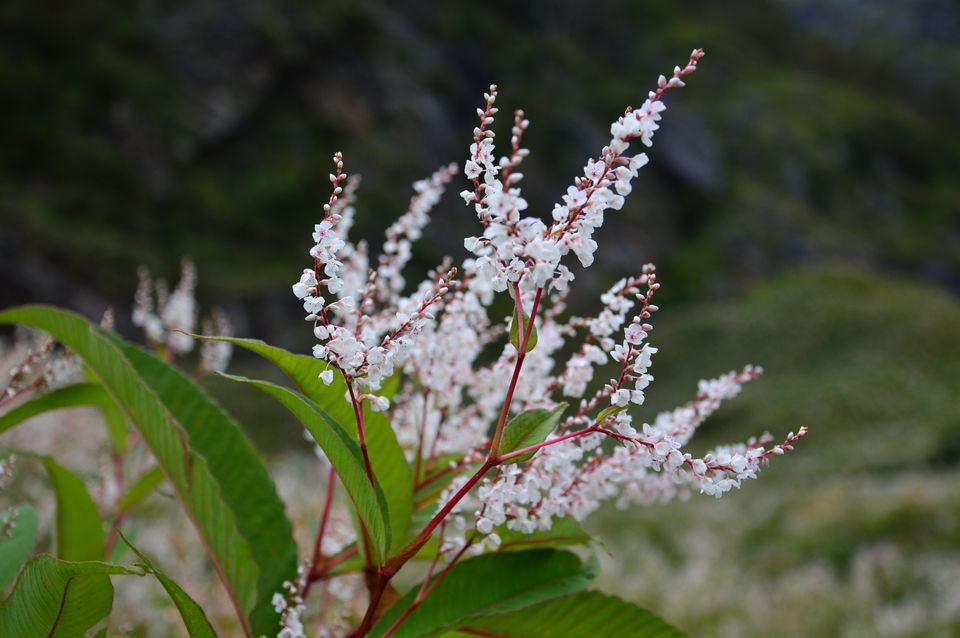 Where to Stay in Ghangaria
You will find lot of tents that are on rent.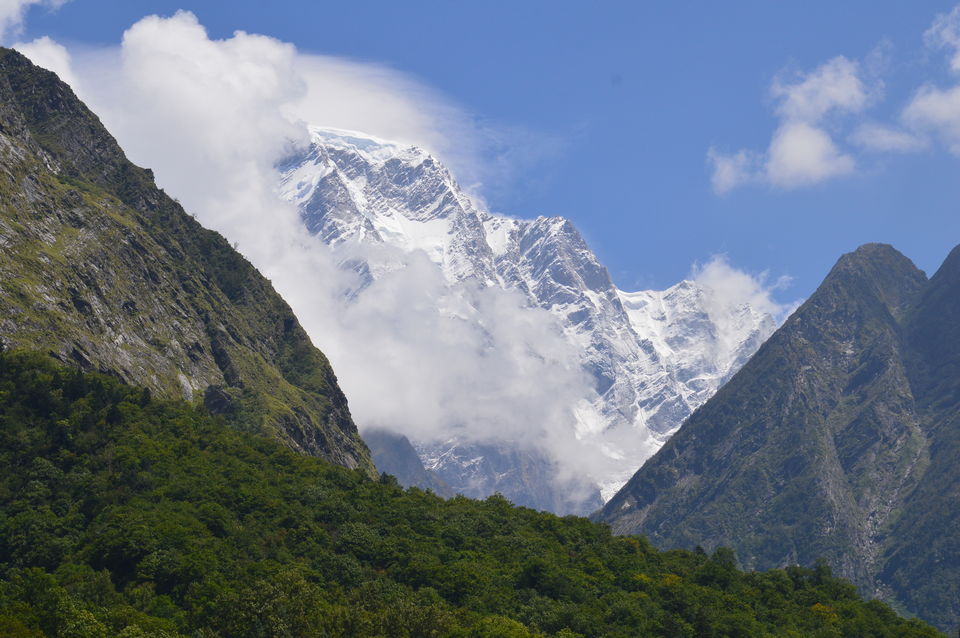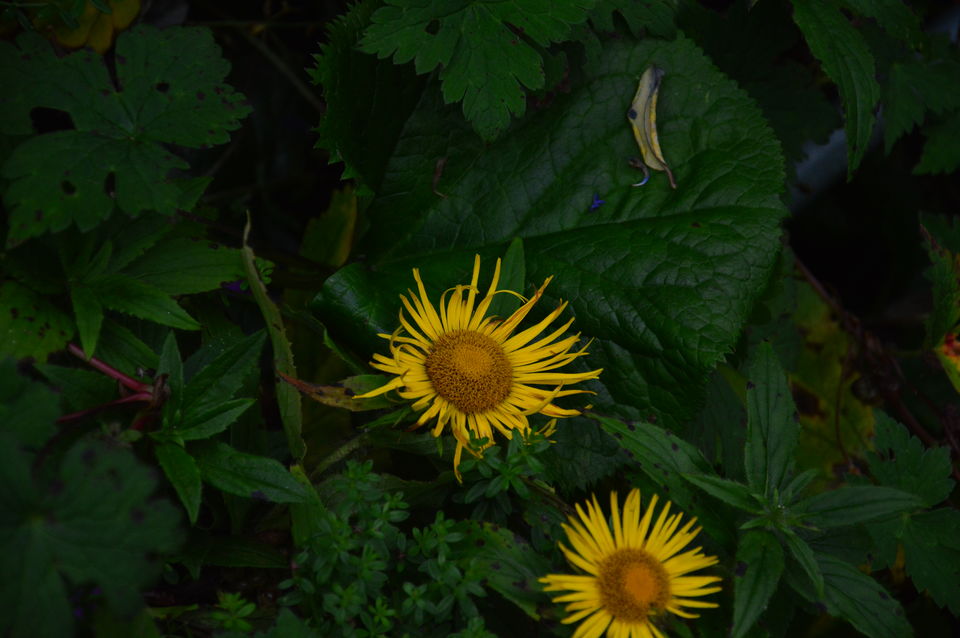 Day 3- Ghangaria- Valley of flowers 5 km (5-6hours)
Mornings couldn't have been better, as I was surrounded by the mountains, sat down and begin to scribble something "Come with me to the endless roads,
Where I will meet you in the passes and valleys;
Slide away between the two saddle points
crossing over me
Share your dreams within the mountains,
They will keep it safe
in a bottle of aspirations
Don't leave me amidst the unknown trail,
for I have long gone and chased my dreams without fail."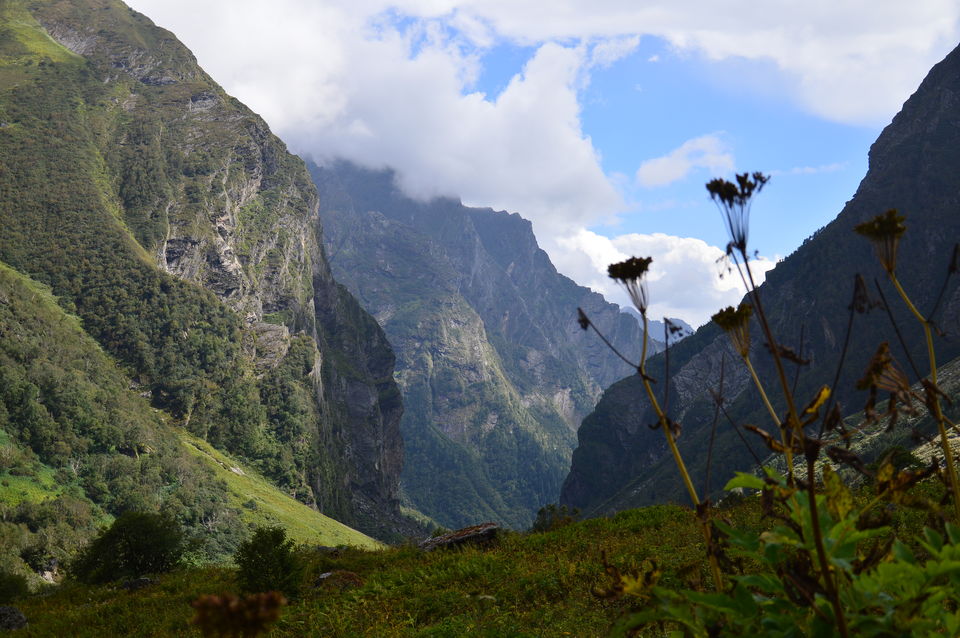 Nobody wanted to leave the place as everyone found solace . I was penning down my thoughts , others were singing, some of them were taking photographs.
After exploring Ghangaria , we began trekking to the valley of flowers. On the way witnessed huge gorge and small streams were flowing by. Valley of flowers is a national park nestled at 3352 to 3658 meters enriched with variety of Flora and fauna.. After 5 hours of laborious trekking, my skipped a beat, my enthusiasm was electrifying" Boom" there goes the vast endless drop dead gorgeous, exquisite valley.The feeling was so compelling and sensational.It reminded me of those hours how I struggled to come here just to witness this magic which can melt anyone's heart.
Few hours of trekking would be slightly difficult, but once you reach the valley you will forget about everything.
Spent almost 4hours in the valley,clicked some snaps and enjoyed the hush around me. I headed back to Ghangaria at evening.. Watched the rise of the moon around midnight, ogled at the stars shimmering millions of light years away with my friends by lying inside the tent and the dozed off.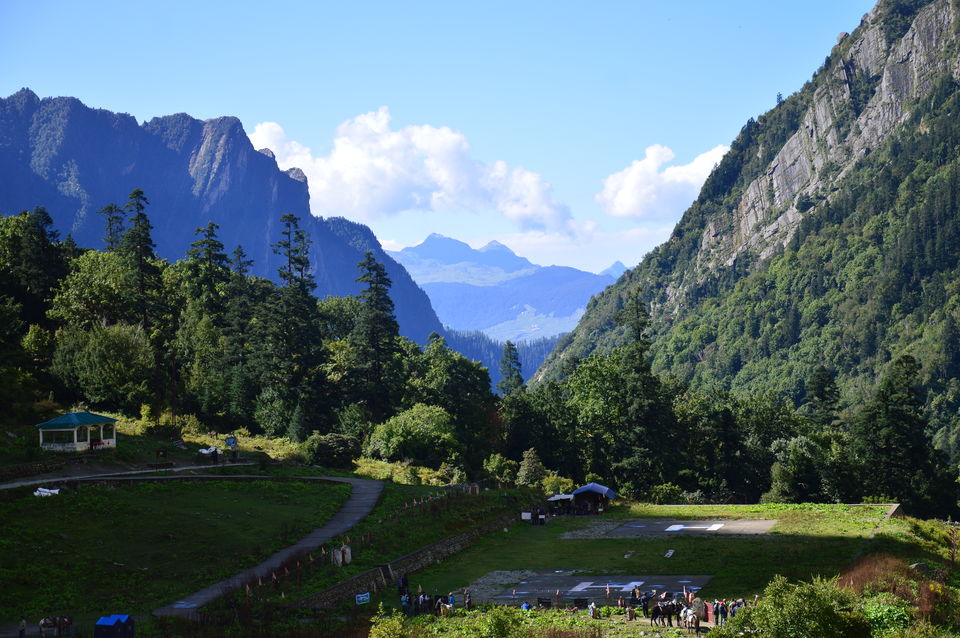 Day 4 Ghangaria- Govindghat- Joshimath
The next day I trekked down to Govindhat from Ghangaria which took me around 4hours since it was a descent. There are lot of pool cars available from Govindghat-Joshmimath . The fare was around 50-60 each person..
Day 5 – Joshimath – Delhi.
Packed my stuff as I had 5 day thrilling adventurous wandering to this magnificent valley of Uttarakhand. I headed home as I didn't have a choice, where I was dreaming wide awake amidst the azuring sky;
Far across the alley
Counting moments and evocations;
Trees talking and birds chirping;
Water splashing down
the river and glaciers
Autumn and spring
Echoed in my ears;
Beholding the first twinkling
Of the star in a starry night;
Made me wish about the
Dreams I want
In my life;
During the twilight
I open my eyes;
The lost mountain ranges
Made me alive.
For the Valley that I lived for every moment!