I landed at Pune on the afternoon of 21st December. The flight was delayed by more than three hours and my poor girl was waiting outside the airport at the arrivals without a clue why the flight was so late! But all these hiccups didn't matter when we saw each other outside the gate which was instantly followed by a long and warm hug. We spent that day with each other only without making any plans as such.
The next day we went to Dagadusheth Halwai Ganapati Temple and offered our prayers. We also visited the Iskcon Temple and the main Camp area; had thick brownie shake which was superb… her favorite as well!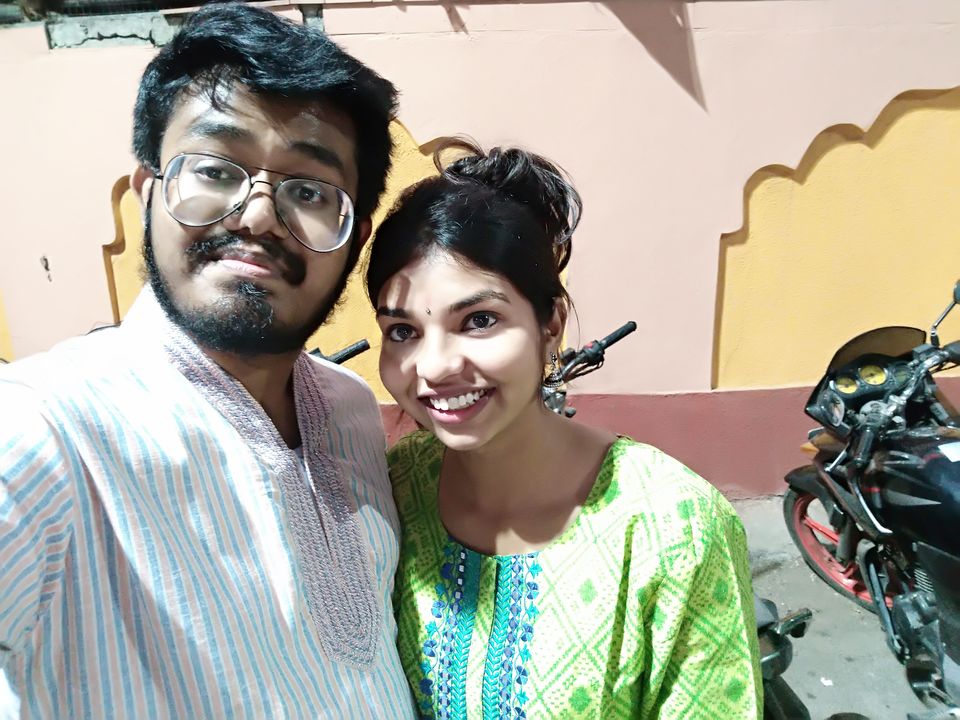 The next day we went to Aga Khan Palace where Gandhi ji and other famous freedom fighters were kept under house arrest. The palace boasted of a fine lawn in front and we had a sumptuous picnic, feasting on pizza, pasta and desserts. Yeah, our stomachs didn't co-operate with us but that's a different story.
The next day, on Christmas Eve we went to a Mall to try Bowling. We tried our hands on a variety of other games as well - Basketball, Ice Hockey, Shot Ball, Bike racing, Shooting to name a few. We had milkshakes from Drunken Monkey and those were probably the best milkshakes I have ever had!
On the day of Christmas we rented a Scooty and visited F.C. Road where the streets were flocked with people in their Santa caps. We visited a nice, homely place called Cafe Katha where you can read story books, play board games while munching on your favorite delicacies. The interior decoration, the ambience - everything was just perfect! We visited a lot more places that day. We went to this place called The Chocolate Room where we had Dark Chocolate Shake and Dark Chocolate Shots. Then to clean off our dark chocolaty sins we visited another parlor for Jamun Shots (I hated them to be honest). We sat in the Santa's sledge and clicked photos. On our way back, we visited this book shop and bought two story books, both of which were on my To-Read List for a long time now. And I bargained for the first time and got them at a dirt cheap price. We also visited a church, offered our prayers. We walked around the church, seeing the paintings framed on the wall depicting scenes from the walk of Jesus leading to his crucifixion.
Christmas was indeed merry with her. I was now having only one more day at Pune. We went to a beautiful lake the next day near Katraj and took a long walk around its boundary. We then reminisced the lovely time we spent together, reliving those precious moments, fabulous memories we created throughout the week. We promised to meet again very soon.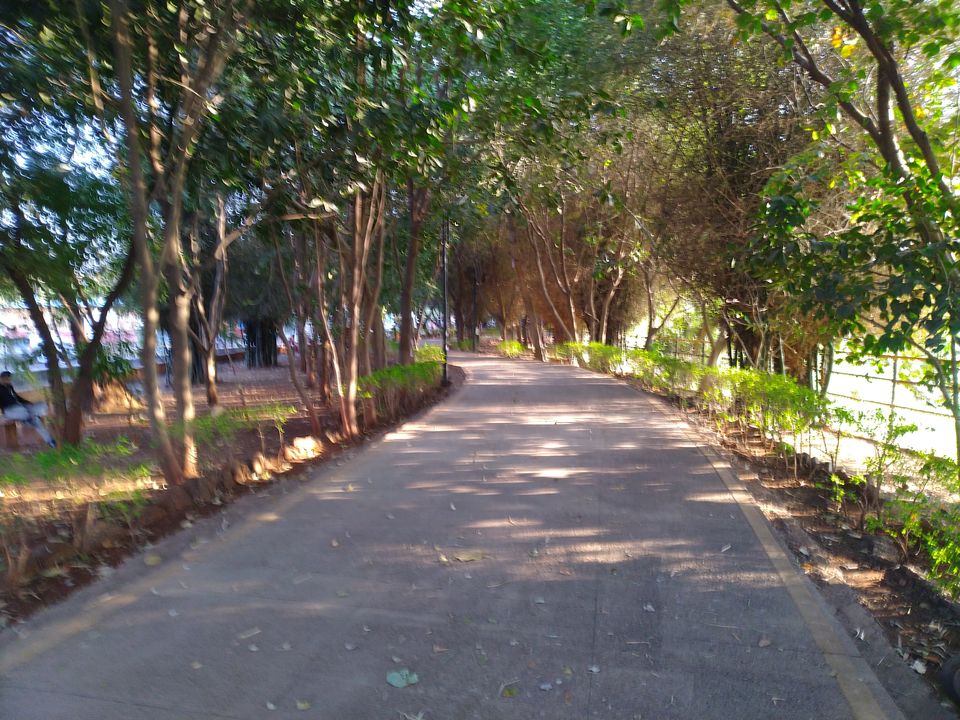 Leaving her behind and coming back to Kolkata was very difficult for me. But then that's life I guess! You will have good times and there will be sad times too. Otherwise if there were no sad times, how would you have appreciated the happy times?