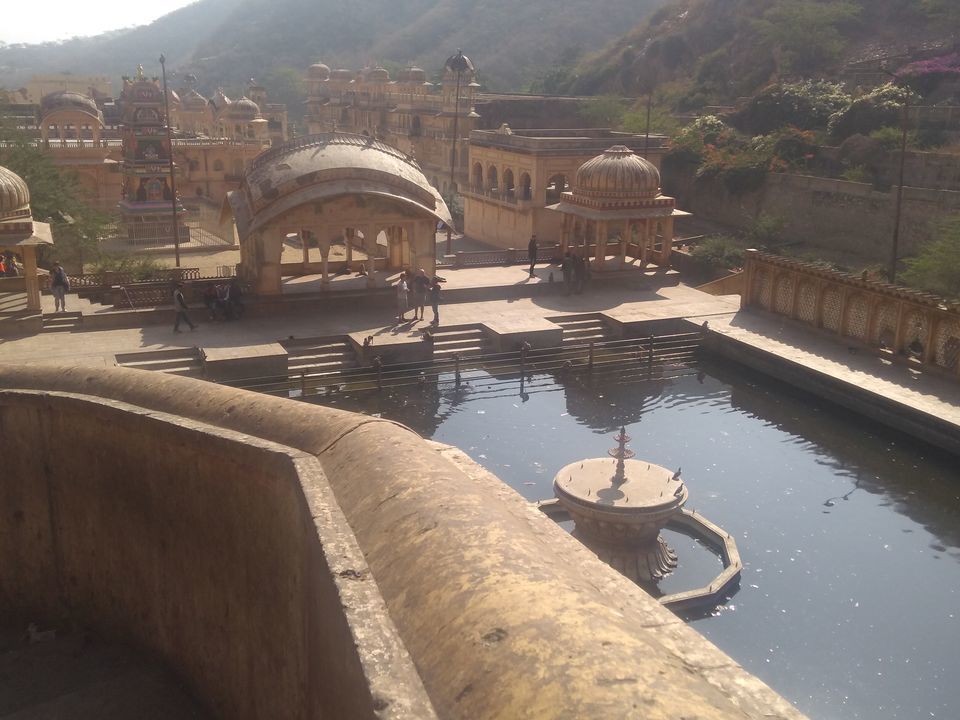 Jaipur, where would a regular tourist go Hawa Mahal, Jal Mahal and Albert Hall you could say.
Well I am no regular tourist I believe in going to places where the crowd doesn't follow. Sure, I went to these places too and they are something, to say the least but everybody goes there and I always want to do something out of the usuals along with the usuals.
I was going to my aunt's place(in Jaipur) for a weekend getaway.( just can't stay at one place for long)
Three hours it took me in a ride where I made small talk with three different gentlemen; one an adventure instructor, the second, a Sanskrit graduate looking for a job and lastly but not the least, a person working in Havells.
It was bed time after a specially made dinner for me.
We started at 10:30, my uncle and me after a scrumptious breakfast. We first took to the places where a traveller would go. The beautiful route had a cherry topping added to it with the stories my travel partner told me, he showed me the place where he camped in his school time and why the government banned the place.
I entered the place and heard him say that there weren't that any temples the last time he visited, just the one at the top.
We made our way towards the spot for which we came for in the first place.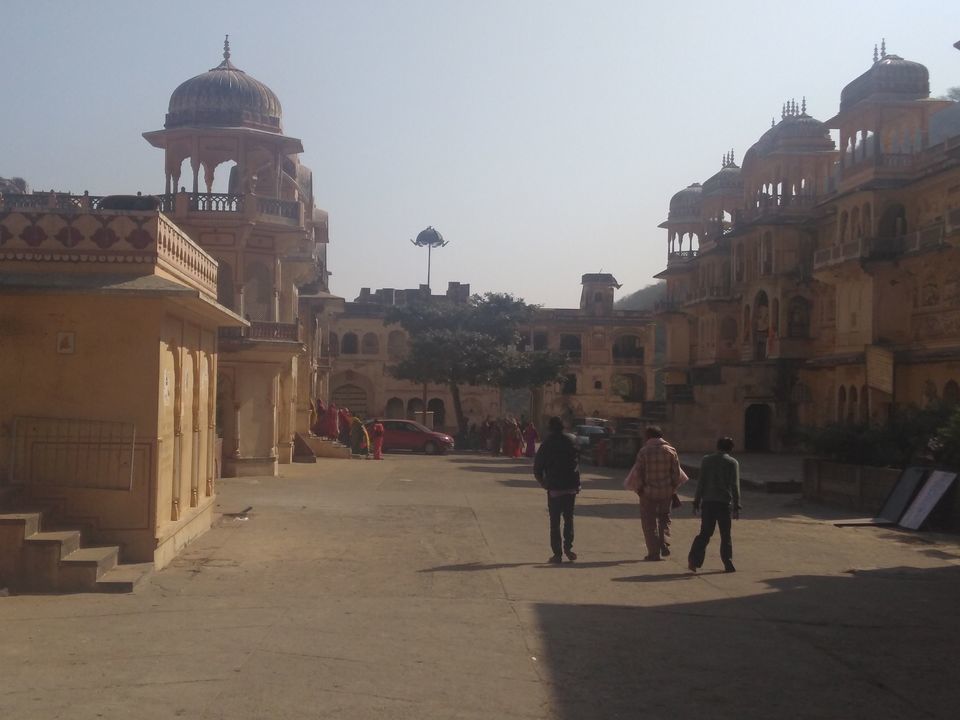 The walk to the spot had it's own kind of fun, foreigners playing around with the monkeys, locals taking a bath in the water source filled by the spot, I am mentioning.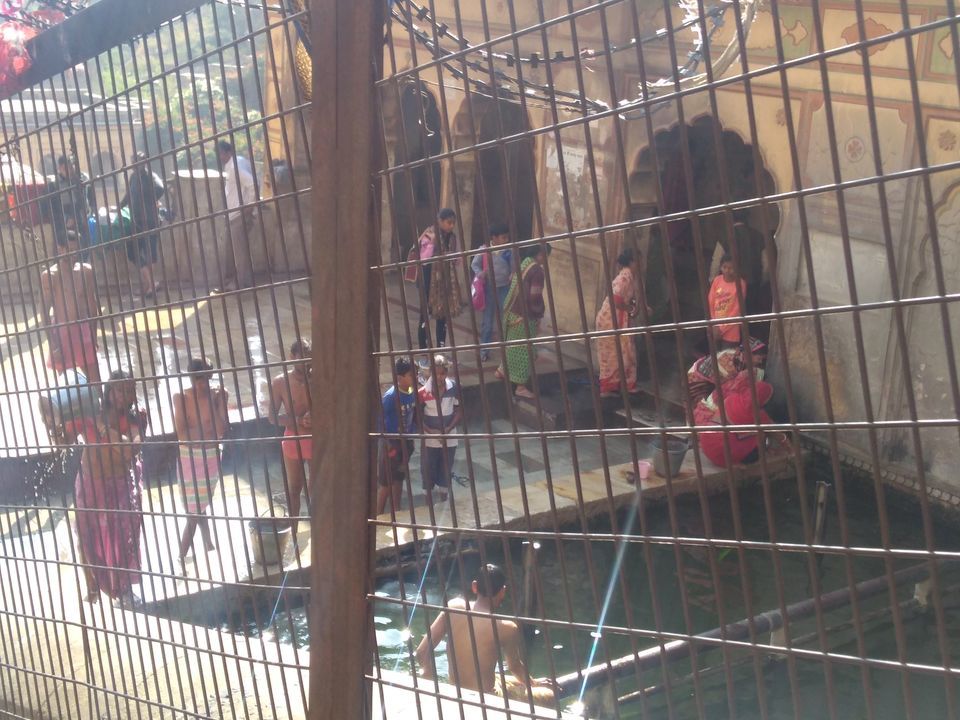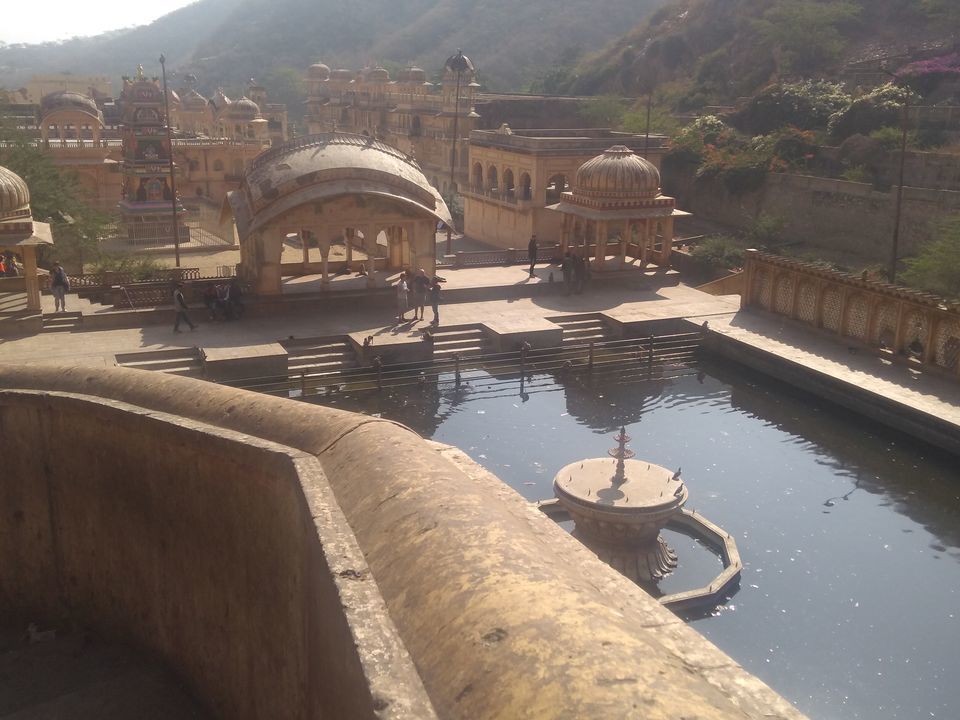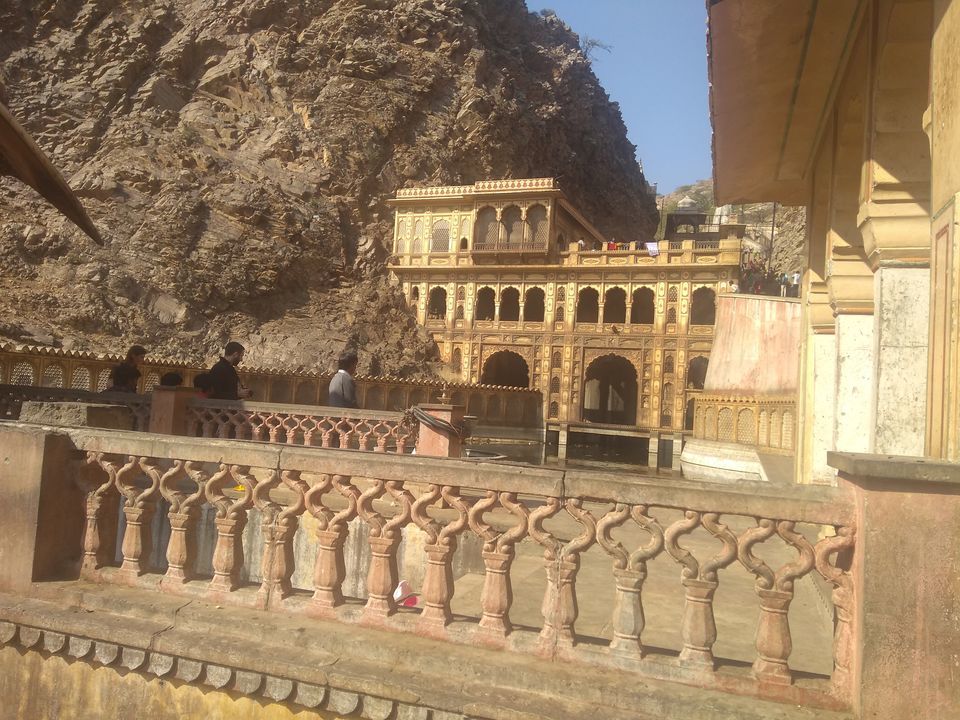 Ya, I have to tell what the spot is, the spot is a gau-mukh(cow's face) from which a small stream of water is gushing out, for which no one knows where the water is coming from. Majestically, even in a dry state such as Rajasthan, the water source has never run dry.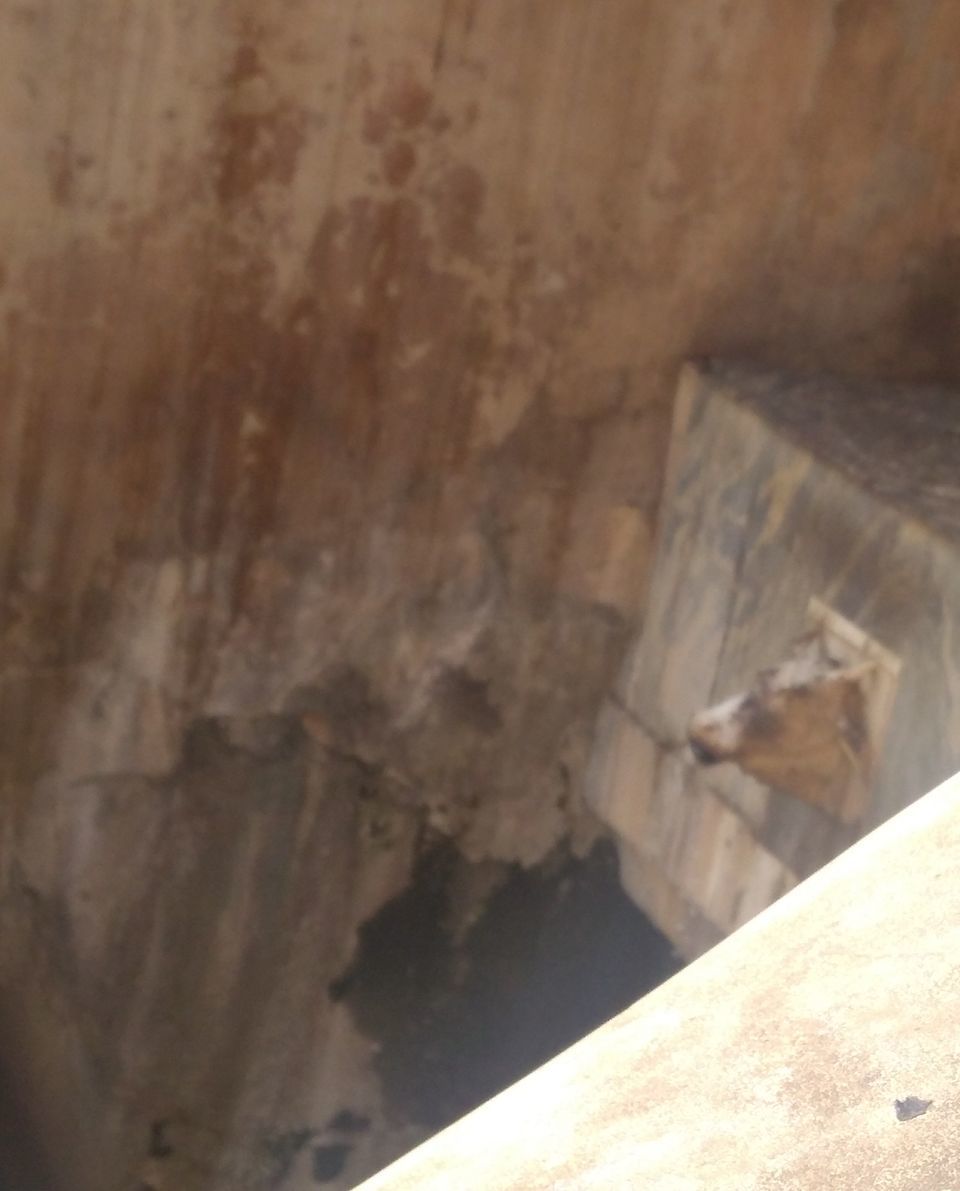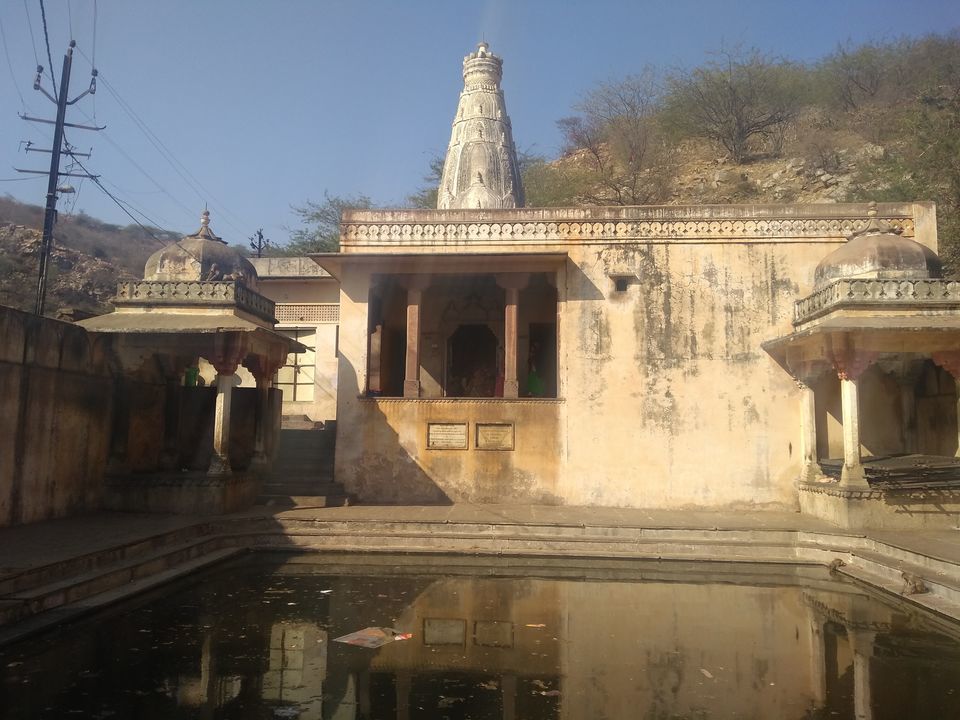 However, there are some unfortunate events too that have taken place in the past, a lot of young children have died jumping from the cliff into the water source which is said to be eight elephants deep.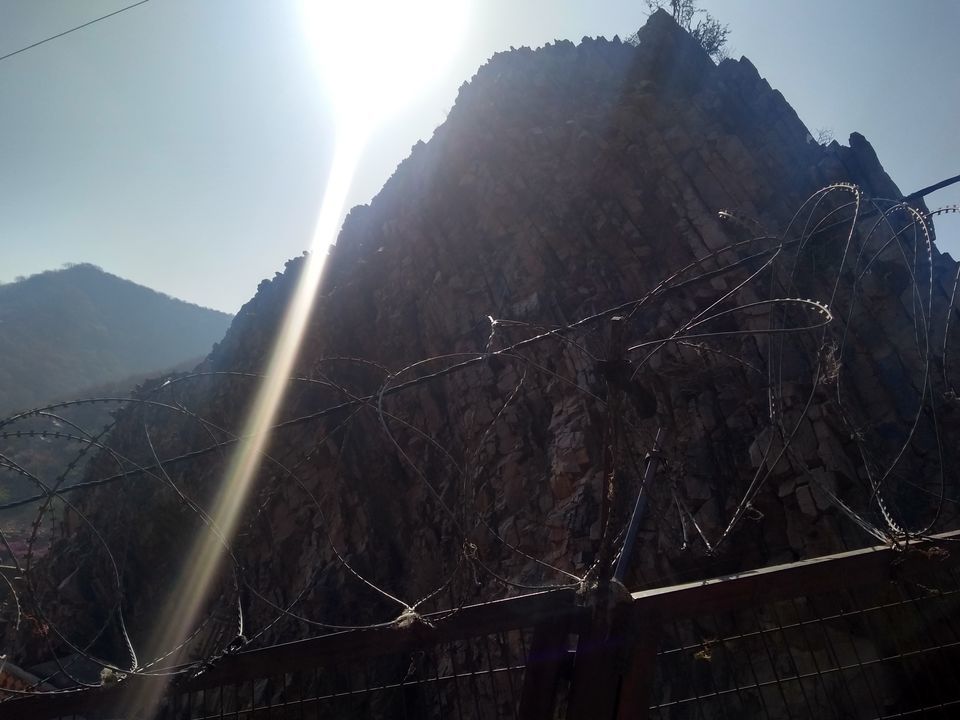 We headed to our next spot, Sisodia Rani ka Bagh, after a short stay.
All the gardens around the place are private property now except this one.
There is an entrance fee though
₹ 10 for Indian students
₹ 50 for Other Indian Citizens
₹ 25 for Foreign students
₹ 200 for Other Foreign Citizens
The garden is well maintained unlike the usual gardens.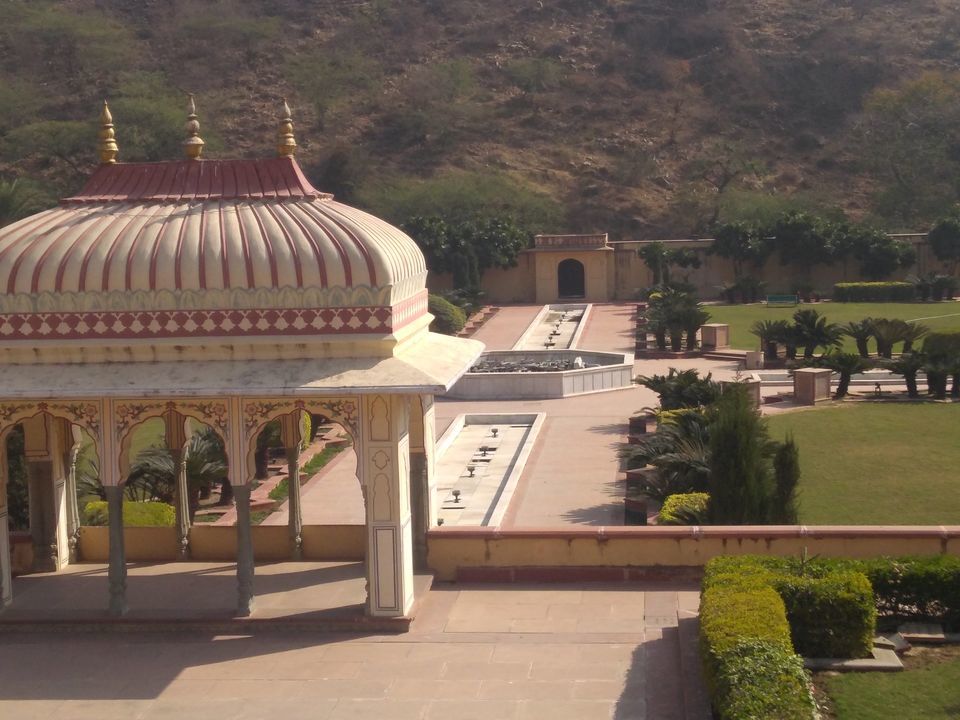 The nights are lit with lights and fountains show a display of colour whenever water is available.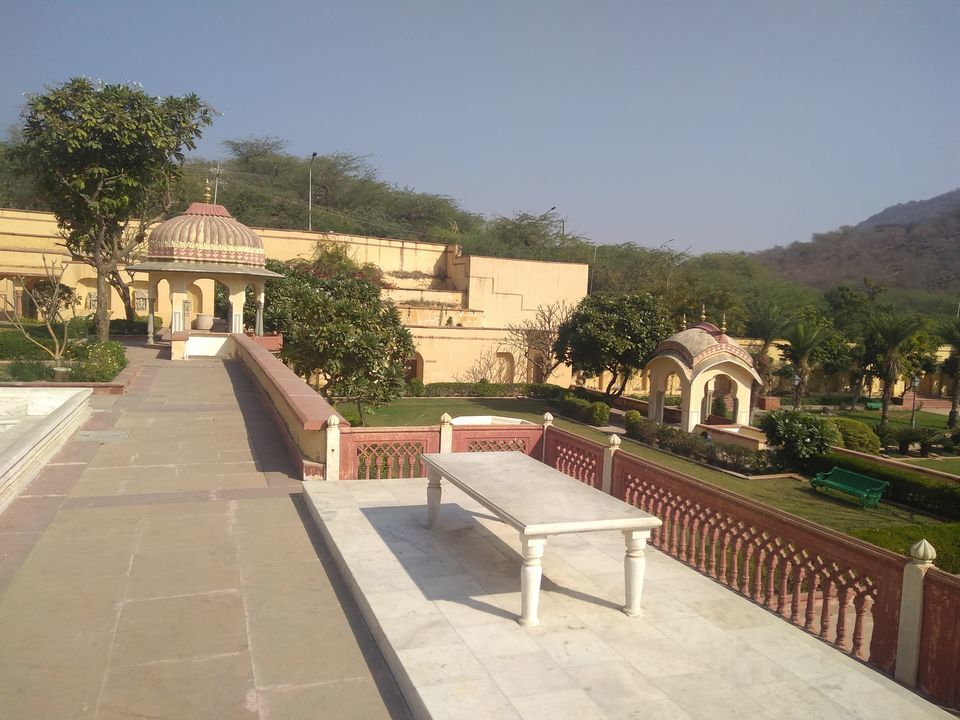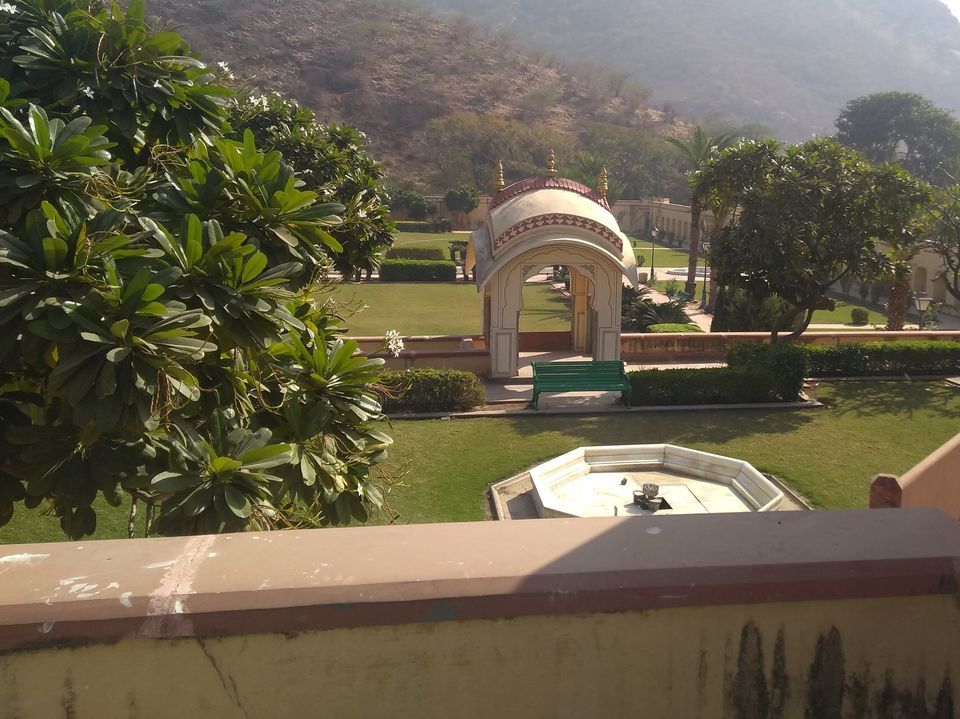 This concluded the traveller part of the trip. The touristy part comes next.
Jal Mahal is situated in the middle of the lake, reminding you of another beauty of similar style- Haji Ali Dargah in Mumbai. You can't take a walk to the Mahal which was the case some years ago.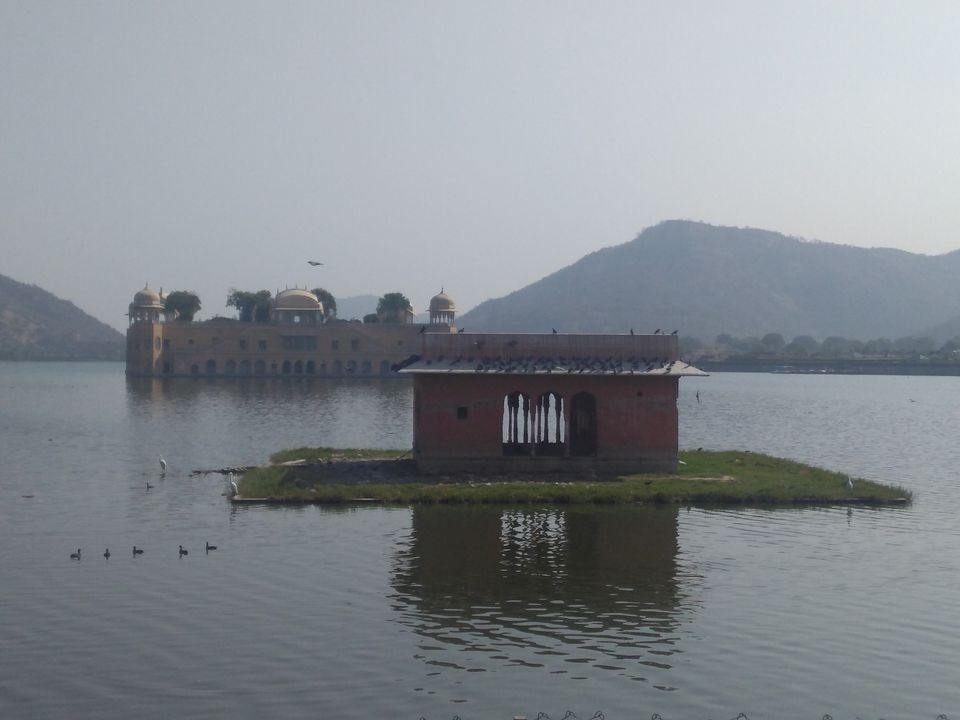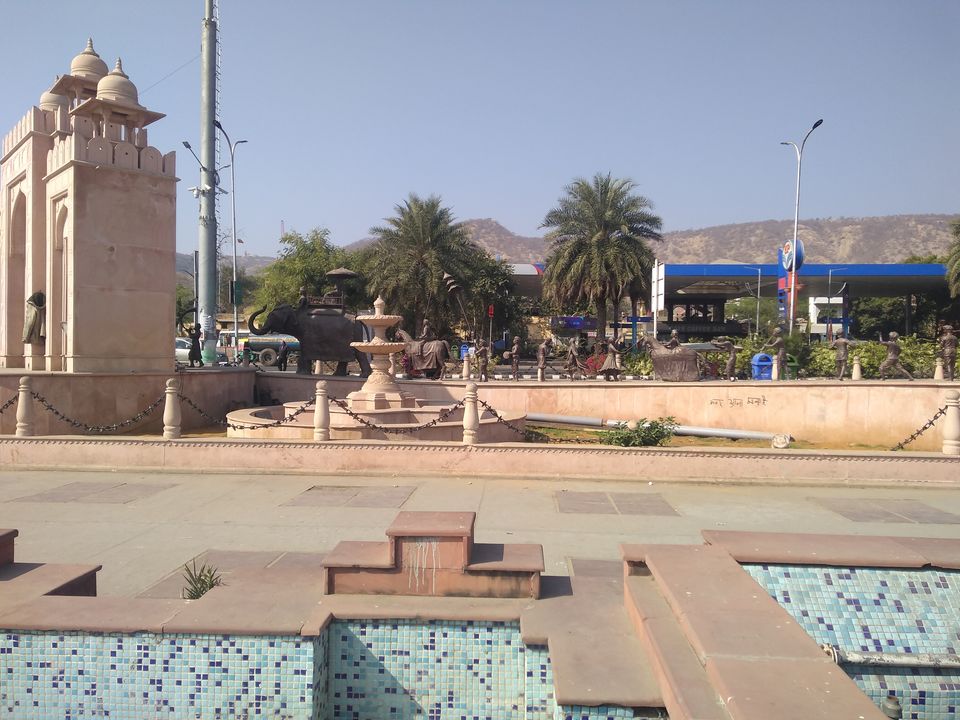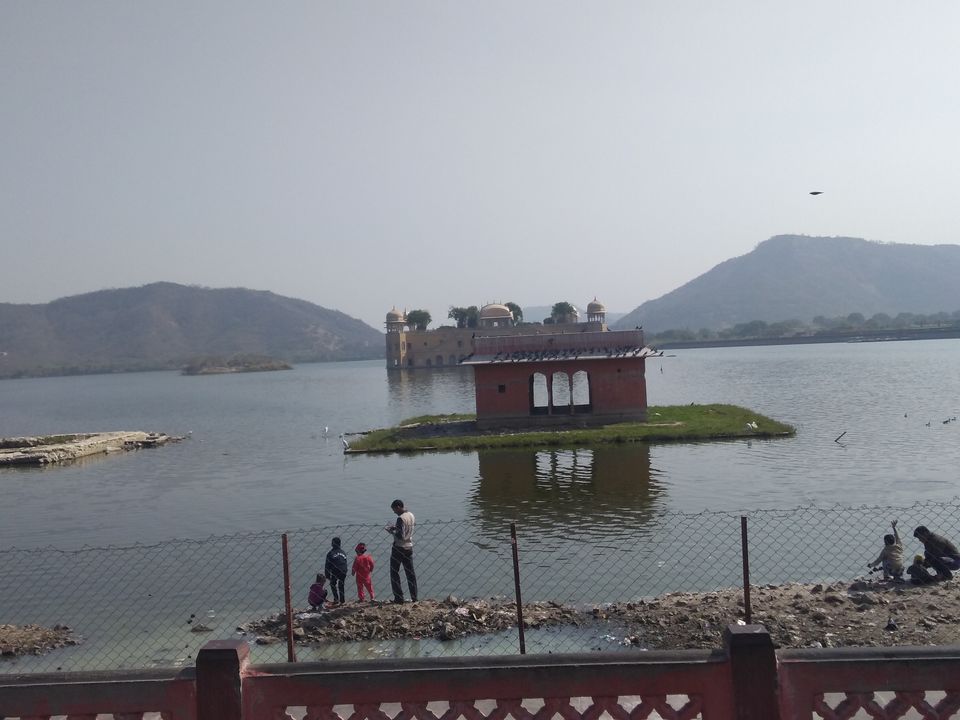 My uncle knew what a food freak I am so we hit Lassiwala next for the best lassi in town, to quench my thirst in locally built pottery glasses.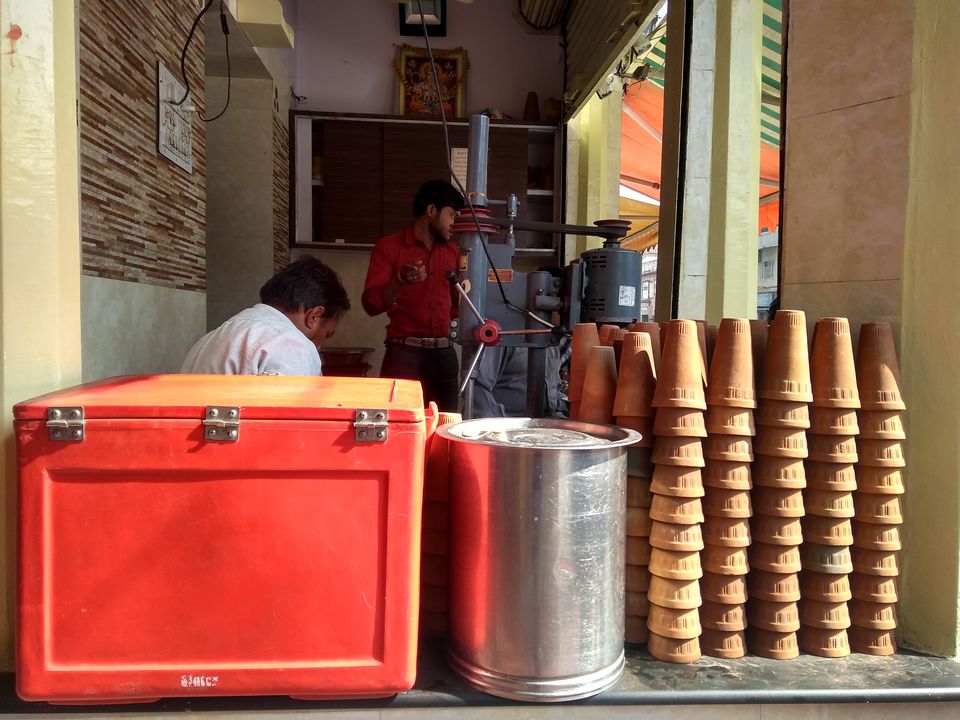 Hawa Mahal I didn't realize what the hype was all about. The thing though is that you don't really realize what the hype is all about lying at your place looking at 2D screens; then you take a nice casual drive through sanganeri gate, through the market nothing special and then all of a sudden there it is, in the middle of nowhere and in that moment, that little moment, you realize what the hype is all about.
Timings :
9:30 am to 4:30 pm
Entrance Fee:
Foreign Tourists : ₹200
Indians : ₹50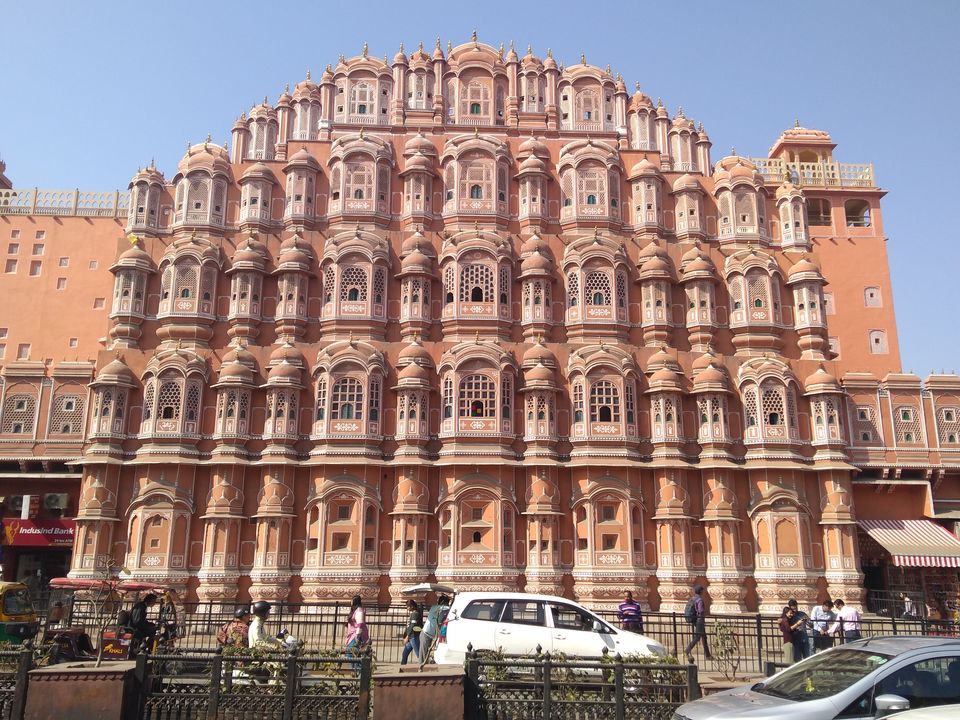 As you leave sangneri gate, you see a sawai man singh statue, a left and a black-coloured building could be seen that building is Albert Hall. At that entrance you are welcomed by a sea of pigeons, similar to what you see at the gateway of India, no more similarities could be seen though, Albert Hall is a museum, the oldest one in Rajasthan. The museum represents architecture, it is a model of brilliance used by craftsmen in the olden days for inspiration and improvement in their work.
Timings : 9:30 am to 4:30 pm
Entry Fee :
Indians : ₹5
Foreigners : ₹30