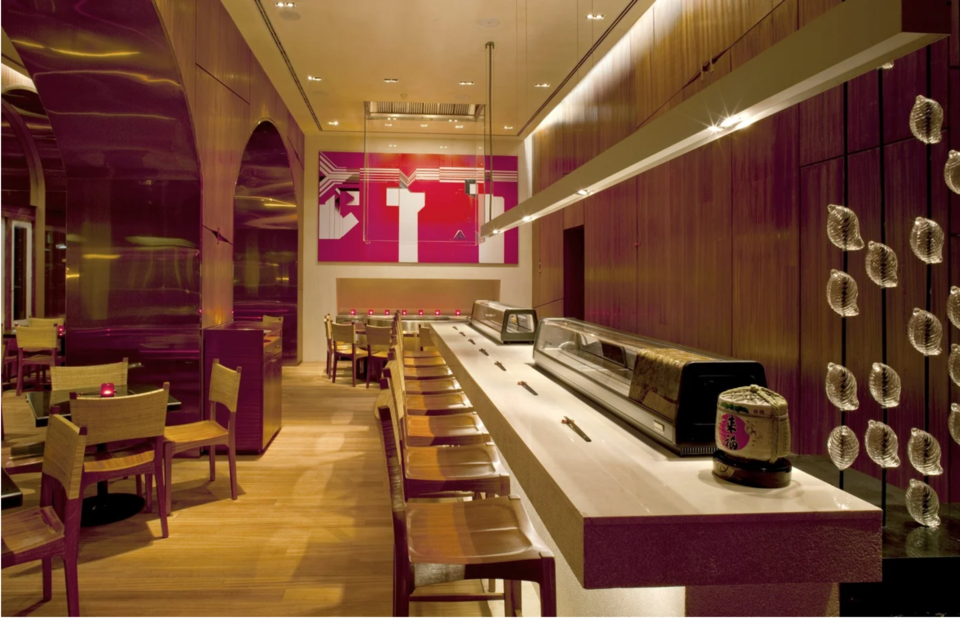 There is a sudden surge for Japanese dining in India. Those in the culinary field know that before Wasabi opened in Taj Mahal Hotel in Mumbai, Japanese cuisine was only a buzzword in the country. World-famous Chef Masaharu Morimoto's Wasabi is a celebration of Japanese flavours, traditional techniques, freshest ingredients, some of which are flown down daily from Japan. Wasabi has come under Asia's 50 Best Restaurants for two consecutive years by San Pellegrino and Acqua Panna. Staying in Mumbai, the inkling to dine at Wasabi has only endured and off late studying culinary and getting bylines as a culinary writer has only pushed me towards this temple of gastronomy.
Hard to spot if the ambience more scintillating or food?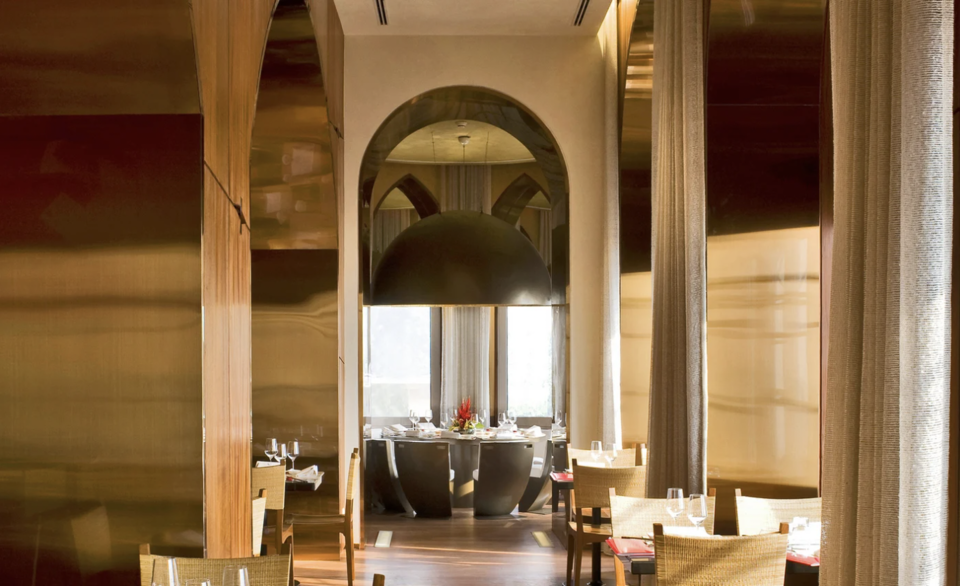 Checking things off my to-do list was most satisfying and yet challenging at the current times we are living. So a birthday in the middle of the pandemic could mean a quiet dinner or a low key celebration. We chose Wasabi. As I entered with my husband, I was awestruck to see patrons already grooved in for their weekend meals. What I conceived of a fine dining, a quiet romantic dining had instead a little buzz and yet had all markings of a hit.
We couldn't stop dunking the sushi into the soya-wasabi
The host arrived and smilingly welcomed us to our reserved corner. He guided us to the appetizers, the first was the classic white fish carpacio — thin slices of fish seasoned in hot oil drizzle and a soya sauce based dressing. It looked like a piece of art and came to the most delicate fish salad that touched my palette. The next, was our most favourite, spicy, smoked salmon sushi roll.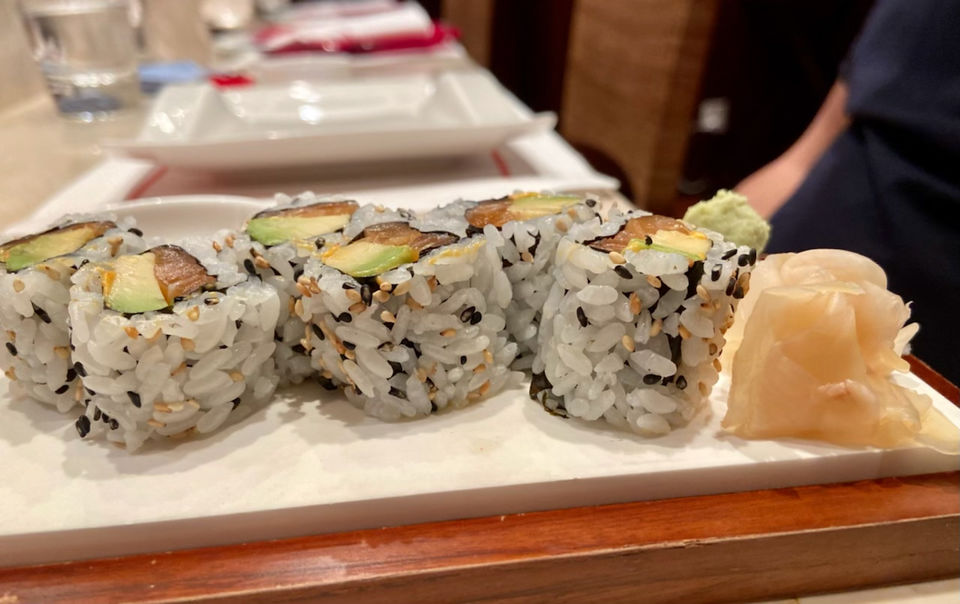 I gorged into the sesame dressed sushi roll to find a crunch at the start and the surprise of the melt-in-the-mouth salmon and avocado fillings. And the wasabi and soya dipping with slivers of gari (Japanese pickled ginger) stirred up a party in the mouth. The minimal ambiance kept all the attention to food. One can always build up an appetite sipping on sake from their impressive collections but we couldn't wait much for the mains.
The food spoke about the past
Rice was a staple of Japanese cuisine and with this in mind I went for Kamameshi—kettle rice. This classic served in an uniquely designed iron and wooden vessel, known as kama, spoke the history of Japanese communal eating.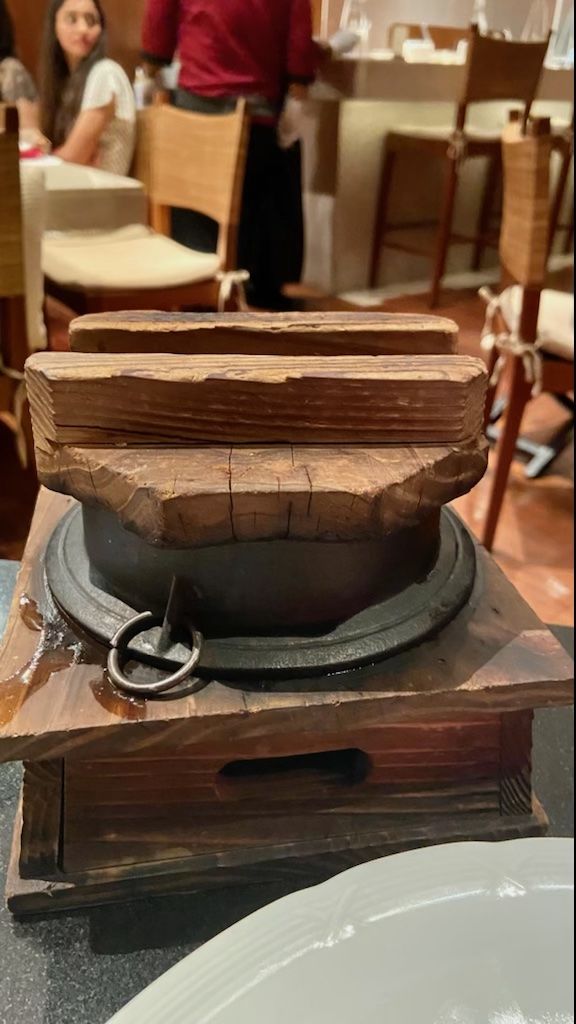 The server explained in two lines the food origin of Kamameshi. The rice dish popularized after the Great Kanto earthquake in 1923, a time when families communally ate straight from the iron pot. The act of communal eating speaks for the tight relationships formed as a means of togetherness and survival after the earthquake. I never had something like this: a rice dish that brings together savoury chicken, shiitake and enokitake mushrooms flavoured in truffle oil and with a caramelised brown crust at the base.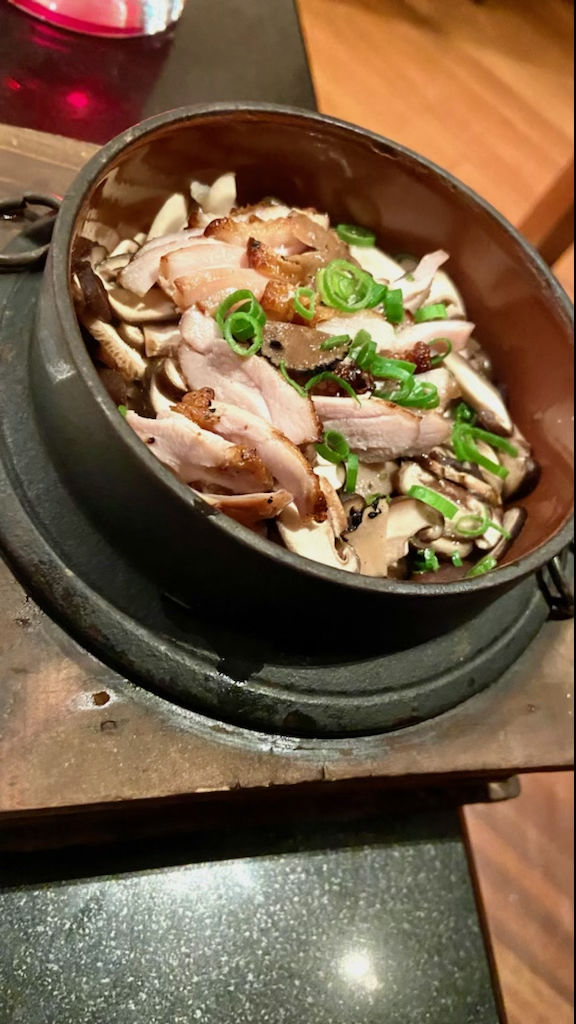 When we thought kamameshi rice will go best with lamb chop shichimi-yaki, we realized, each make a dinner alone. The supremely tender lamb chops shichimi-yaki bathed in shichimi (a common Japanese spice mixture containing seven ingredients) and morel sauce is another big hit. There is a lot that impresses here. The menu for example is a sneak peek at the traditional Japanese cooking style. Besides, the live sushi and teppanyaki counters, robantayaki (charcoal grill Japanese style) wows too.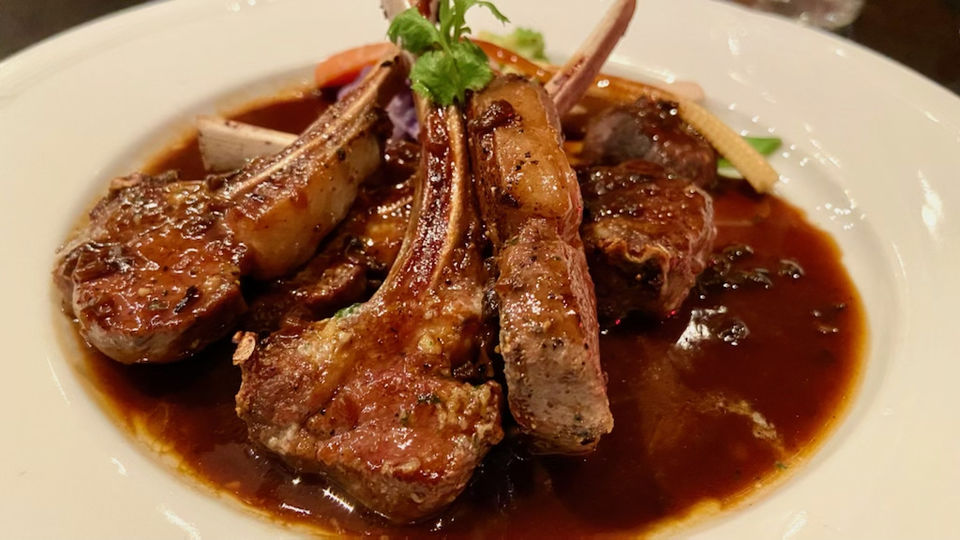 Wasabi teaches us about Japanese culinary technique
Robantayaki, a centuries old country-style cooking technique started by northern Japanese fishers who cooked on their boats; they encased binchotan coals (traditional white charcoal used in Japanese cooking) in a stone box to protect the boat from intense heat. In Wasabi, world renowned chef, Morimoto, has recreated this technique in a stone-box that reaches the diners to their table who takes part in grilling their chosen delights. We were so full and decided on Robantayaki at our next visit.
The cherry on the cake is the classic 'Mille Feuille'
A celebration at Wasabi is incomplete without their signature dessert—Kuro goma mille feuille. Multiple layers of puffed-up, buttery pastry, simultaneously rich and light and creamy with caramel mousse and fresh strawberries, served with ice-cream.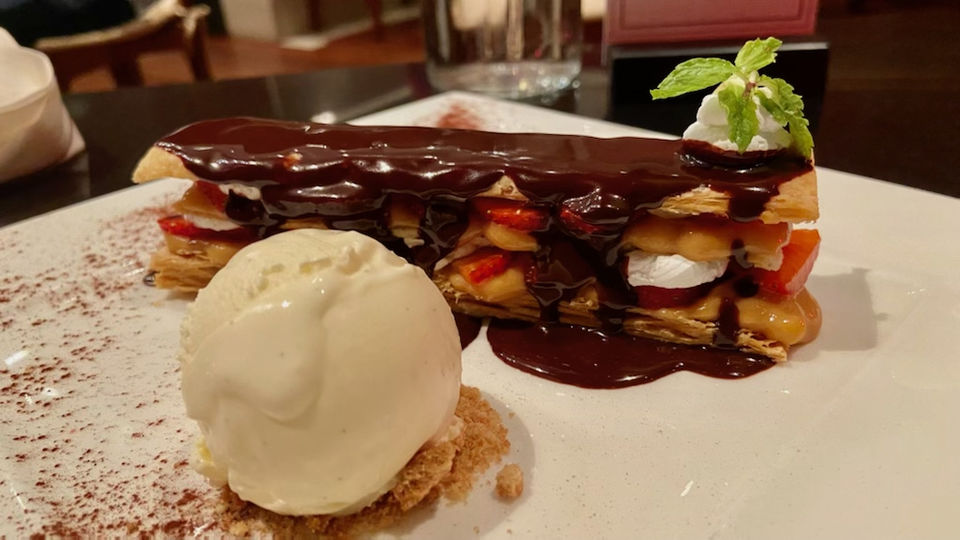 Every dish of Wasabi is tweaked so subtly to keep your taste buds guessing. Once the check comes, you know, Wasabi is not every weekend fine dining. If good food makes you weak at the knees or a moment calls for celebration, you couldn't be happier anywhere other than Wasabi in Taj, Mumbai.
Wasabi proves experiential dining is more than a fad
While eating, I noticed diners call the servers by their name. As if a usual hang out of the SOBO-ites (south Bombay residents) revelling to sumptuous classics of Wasabi. I had been exploring the best flavours, starting from Italy's oldest trattorias to Provence's famous family-run alfresco dining and recently Sri Lanka's seafood paradise, Ministry of crab made me smile and sigh messy in a bib. Last month, at Wasabi, was the beginning of our love for the Japanese, besides having a perfect dinner date. We toil to splurge, to create and cherish a memory forever. That's a real luxury. That's what young travelers care about and that is Wasabi—an epitome of real luxury!
Read my other culinary stories featured, Potoler Dolma and the Armenian Origins of a beloved Bengali recipe | Exploring the culture of Parsi cafes in Mumbai | The 10 best liqueurs like limoncellos to try in Italy
Follow my latest travel stories on Instagram.